In busy and popular cities like Tokyo and Singapore, guys just don't have enough time to get a haircut. It sounds silly, but believe it or not, that happens too even for a lot of guys here in Metro Manila where school, career and our families are top priority.
But if you read my post not so long ago about The Importance of Getting a Good Haircut, you might just be convinced to put haircut in the number 1 spot of your to-do list. And if, after reading all that, you still can't squeeze enough time to visit the salon, then you will most likely change your mind with what I am about to tell you.
Meet HQ Barbershop. I discovered this men's haircutter two weeks ago at SM City North Edsa in Quezon City. Their specialty? Getting your hair done in 10 minutes.
The idea of express haircut for men originated in Japan and Singapore. And thanks to HQ, they are bringing the exact same service here in the Philippines.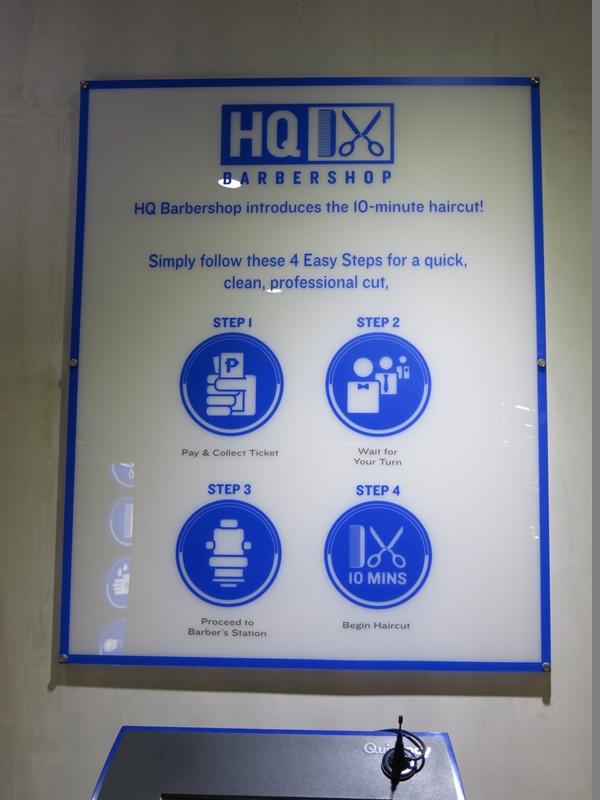 So how does the 10-minute haircut work?
First, you head over to their ATM-like payment and ticketing machine that looks like this: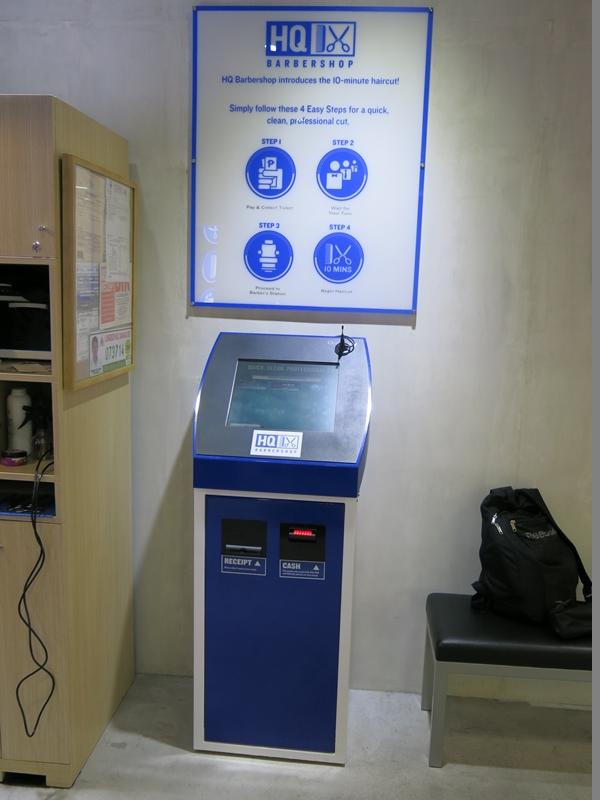 There you insert your payment and you get your queue number. Afterwards, you sit and wait for your number to be called. Then once you are called the barber begins his service and after 10 minutes…. Voila! you are done!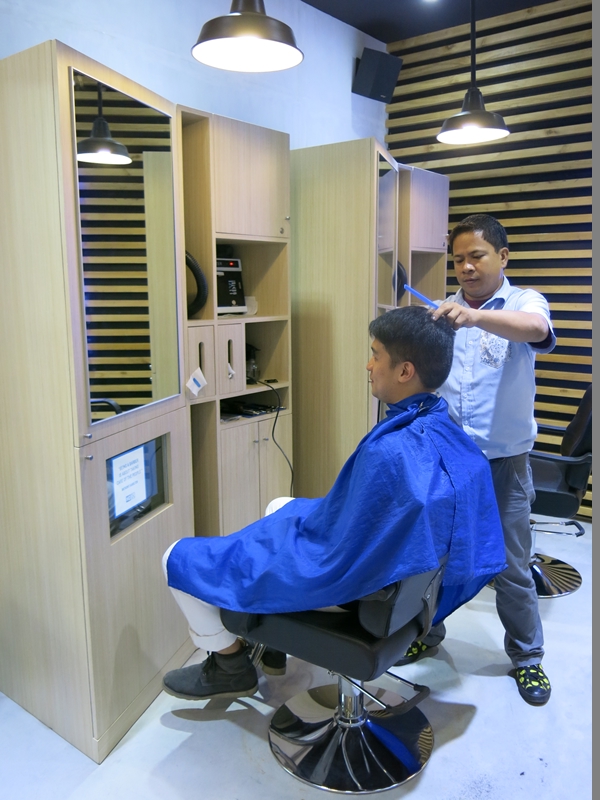 So what are some of the unique things I liked and noticed during my visit at HQ?
First of all, I was surprised to know that they use a brand new comb for every customer. What does that mean? You can take home your HQ comb for free as a bonus!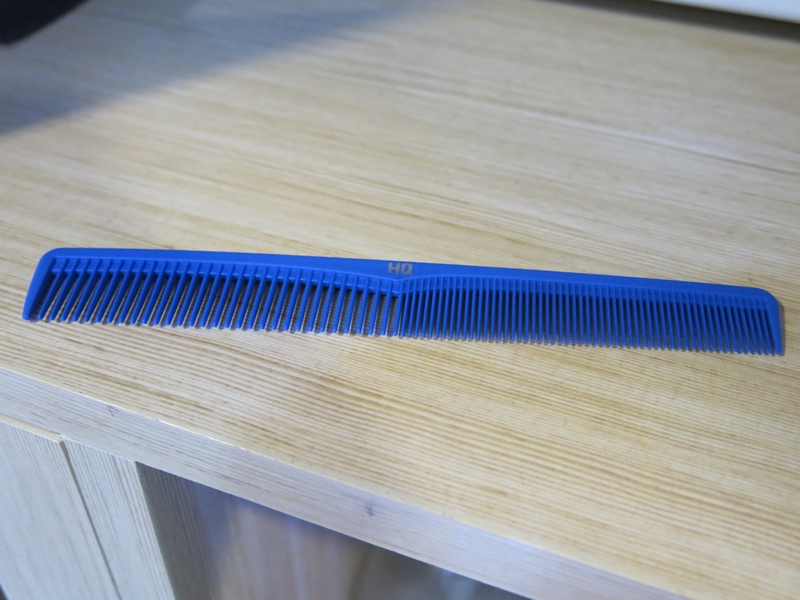 Next would be their level of sanitation. The scissors and hair clippers they use are placed in a sterilizer that looks like this. Now if that doesn't look clean to you, I don't know what else does.
Third would be their use of a vacuum. ("What? Vacuum?", you ask.). Yep, you read that right. They use a vacuum cleaner on you.
Unlike regular barbershops and salons where they rinse your hair before and after a haircut, the guys at HQ do not. Instead, in the name of express service, they use a vacuum cleaner to suck the fallen hair off your head, shoulders and clothes. It has an unusually ticklish feeling but I find it very innovative and fast.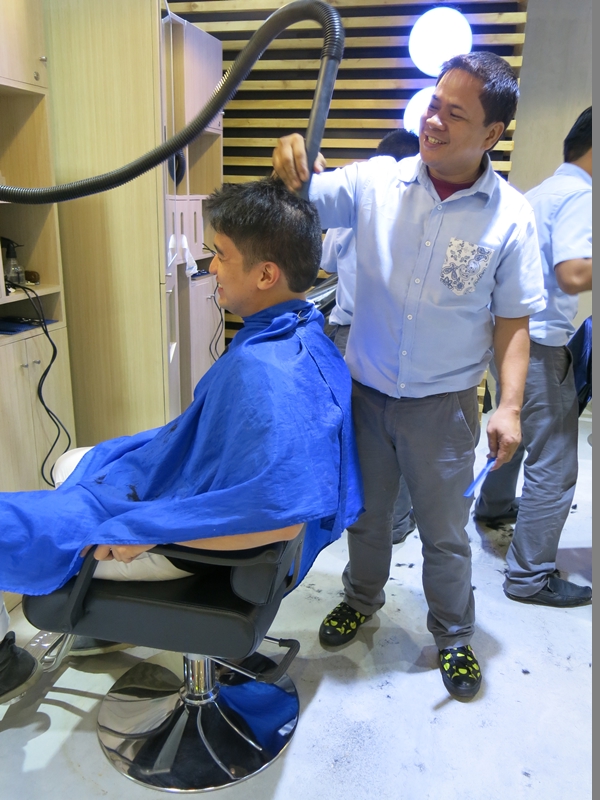 And where else do they use the vacuum cleaner? They use it to clean the floor instead of sweeping it with a broom. But don't panic guys – the vacuum they use for the floor area is totally different from the one they use on you. I clarified that with them 😉

I also noticed that each barber's chair is paired up with a tall cupboard where the vacuum cleaners and hair cutting tools are placed. This actually helps save time so that the barber would focus more on getting your hair done instead of looking for his tools.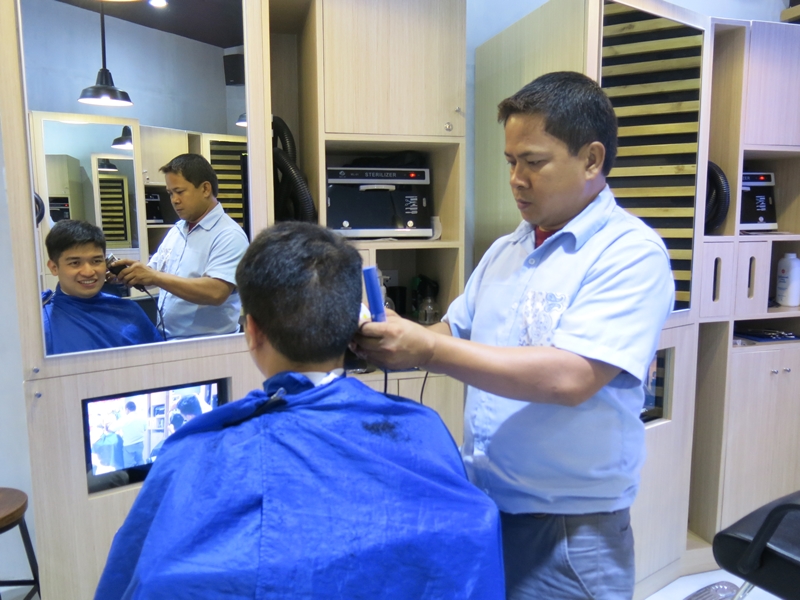 Note that the cupboard is also used as a cabinet where you can put your stuff such as your long-sleeves shirt or your bag so that they wouldn't be lying down on the floor.
Now an important thing that I learned about their shop and which you should be aware of is that special requests for your preferred barber are not permitted due to the barbershop's express nature. However, I have not yet seen this as strictly implemented when I paid them a visit. Moreover, unlike traditional men's barbershops, they have stripped off miscellaneous services like shaving your mustache/beard and extra long massages. I think that is perfectly understandable due to HQ's fast and speedy haircut niche. If they would have added all that, then the 10-minute idea no longer makes sense and they will be just like the other usual barbershops.
So dude: Now that the 10-minute haircut is available in the metro, I don't think there is any excuse for you to not have time for a haircut. I'm looking forward to more HQ branches in the future especially in the busy cities of Makati, Ortigas, Eastwood and BGC.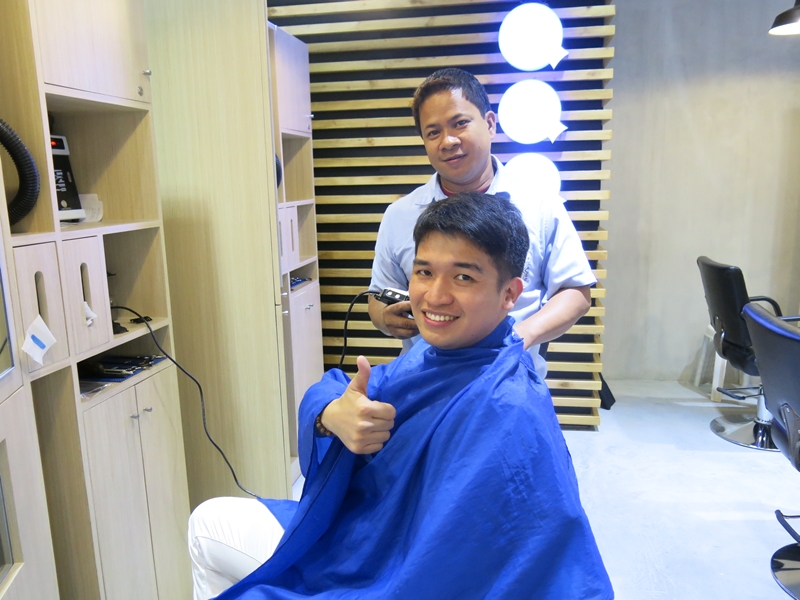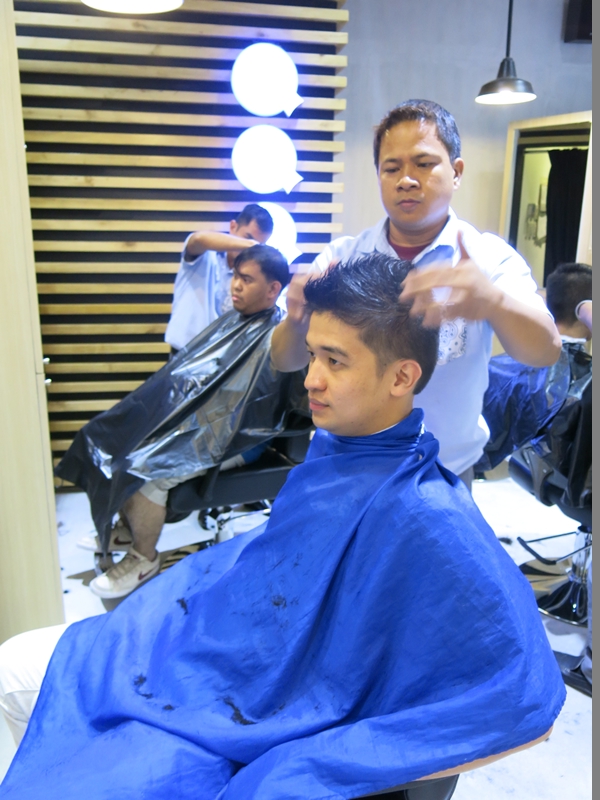 I really had fun and a great haircut during my visit at HQ. Truth be told guys, I didn't know that vacuum feels soooooo good on your head. haha! Such a memorable experience.
Stay tuned for an HQ Giveaway. Get the latest updates from HQ Barbershop on Facebook, Twitter and Instagram