This is pretty exciting news. There's a new online shop for men's and women's wear here in the country. It's called MYSALE.ph.
MYSALE.ph is a members-only webstore that sells hard-to-find and discounted designer and branded apparel. They are based in Australia and they have buyers spread throughout the world who find the best deals in clothing and publish it at their website for sale at competitive prices.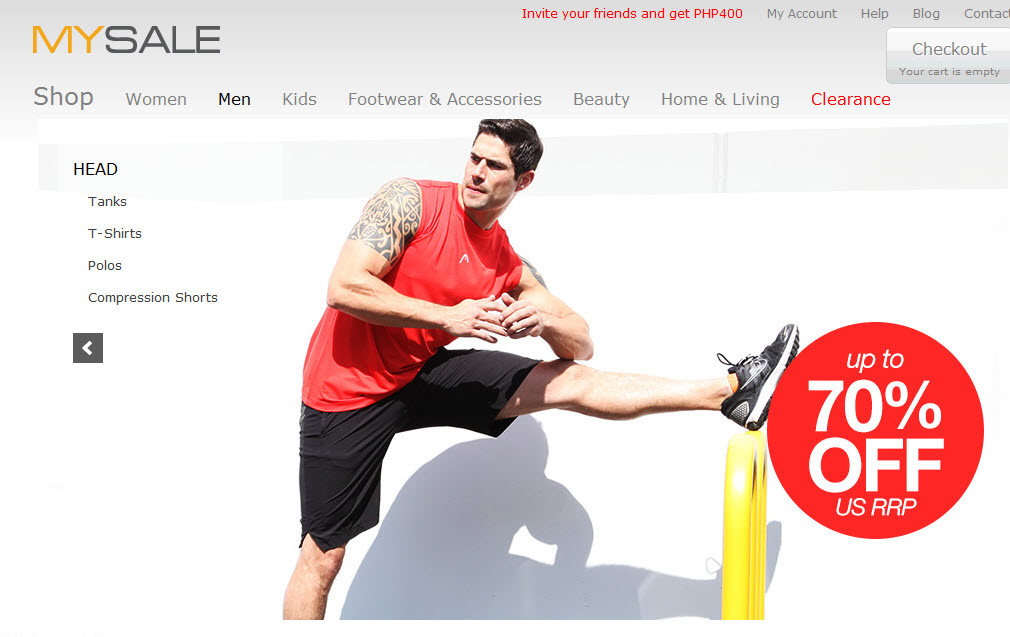 They have an upcoming Flash Frenzy sale this May 4-6 2014 where they will launch up to 80% discounts across their 60 top brands every half an hour in the span of those 3 days.
I just registered a couple of days ago and I'm trying to get a feel of their website. I'll be watching closely as soon as an imported shirt of pair of jeans that I like pops up and goes on sale. Try it too. Who knows you may just find something you like? I'll post on Twitter and Instagram once I get a chance to grab something from their store.
Anyone else who has tried MySale.ph? Tell me how it went.
Sponsored by MYSALE.ph