Asus has gone a long way from being a known PC/Laptop brand to being one of the respected manufacturers of mobile devices.
If you come to look at their product line, their success seems to have started from the launch of ZenFones last year. The strategy of Asus in competing in the mobile device arena, is to put the most-wanted features in an Android device, and sell it for half the price that other brands are selling it for.
And that strategy seems to have worked pretty well. In 2014, Asus ZenFones 5 and 6 were a hit. And this year, it looks like Asus wants to repeat the same success with their new tablet called the Asus Fonepad 8 FE380CG. Some of the features I liked on this new device are:
Tablet and Phone in one
The Fonepad has an 8-inch screen. It's both a tablet and a 3G phone in one. Don't have WiFi in your area? Turn your data on and you're connected to the Internet.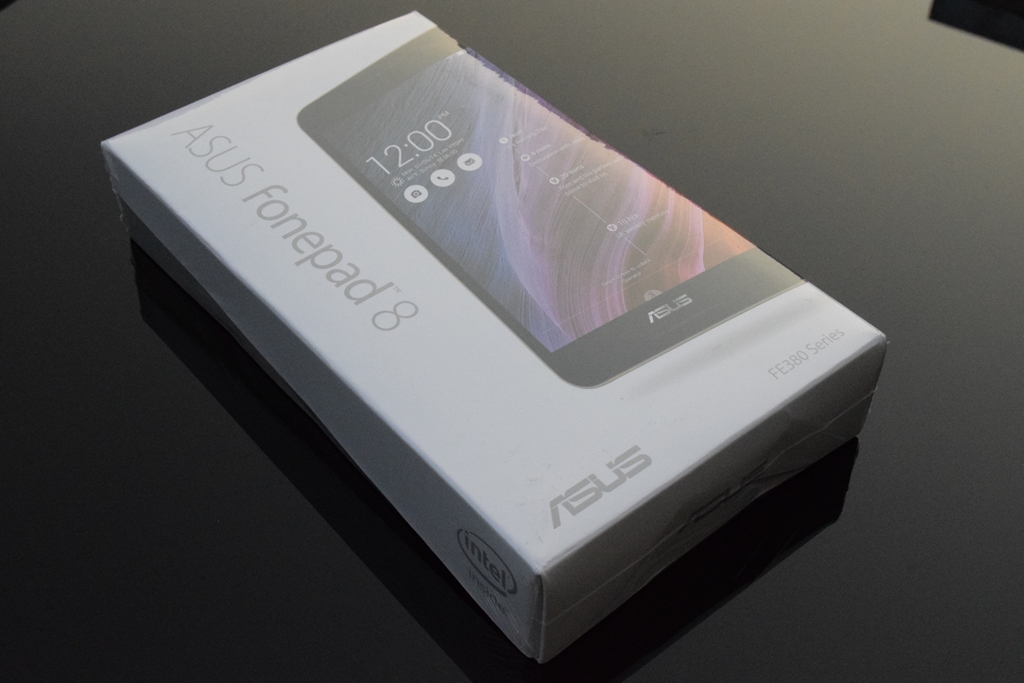 Slim and ergonomic design
See how thin it is?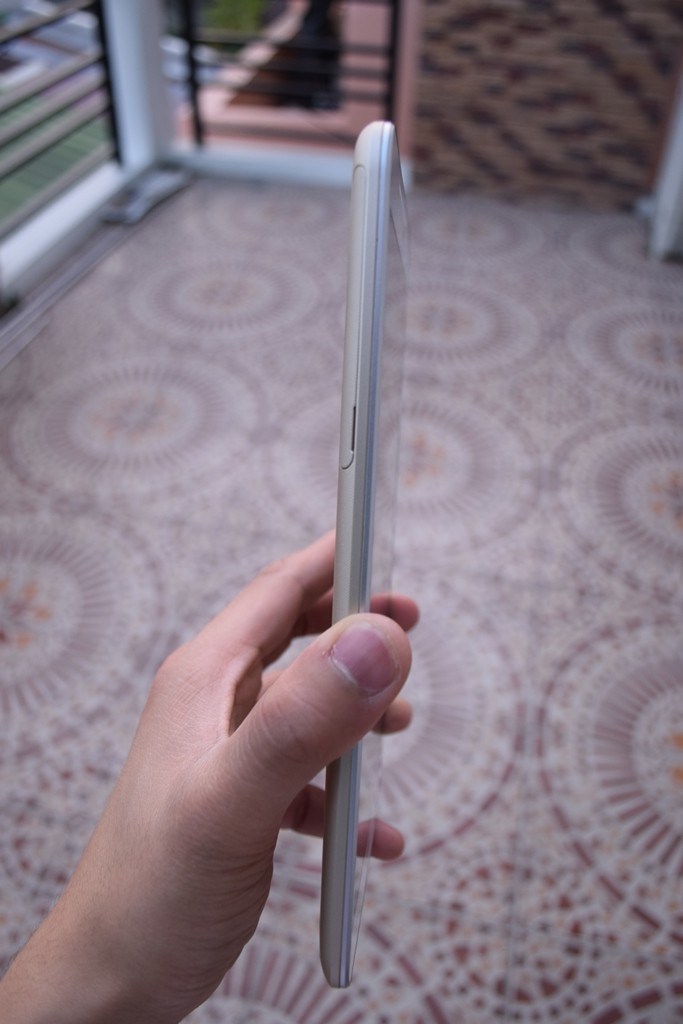 I bet you'll also like the matte/rubber feel of the back of the tablet. It allows you to grip it tightly and prevents you from accidentally dropping it on the floor.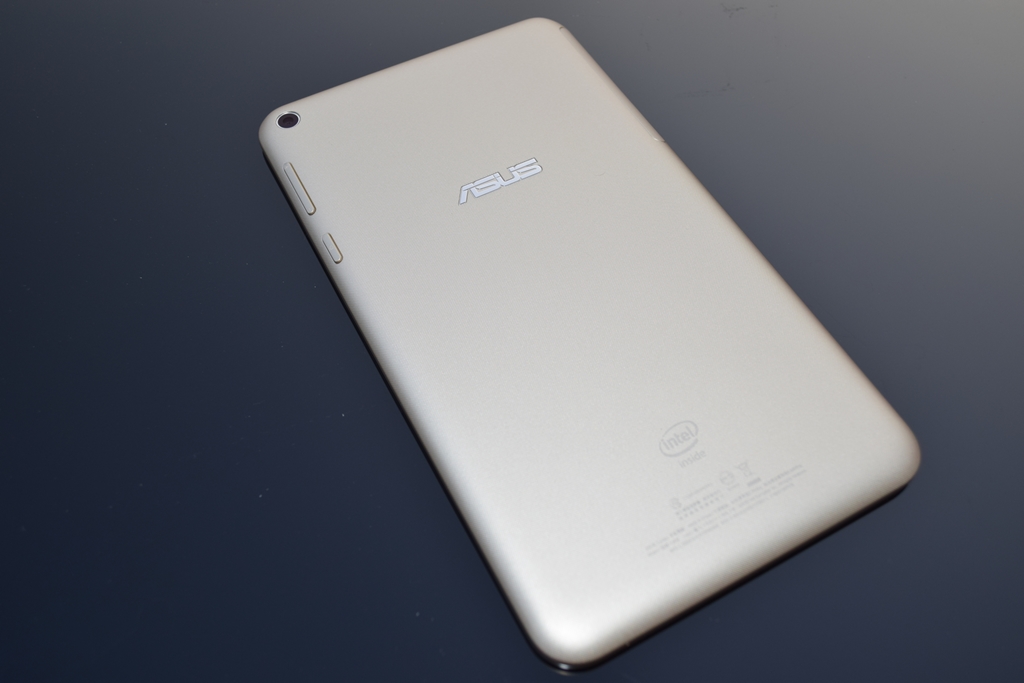 Fast Super Quad-Core 64-Bit Intel® Atom™ Z3530 processor.
The Fonepad 8 has a 64 Bit Super Quad Core high-performance processor. You'll be able to play games and browse your favorite sites (*cough* PGG) faster.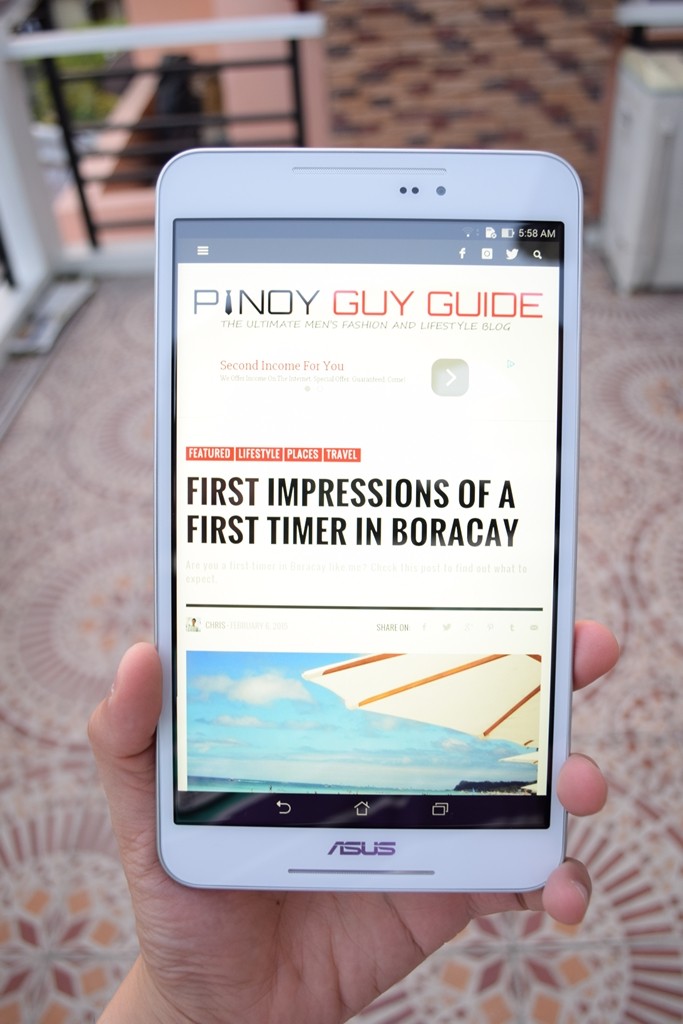 5 MP Back Camera and 2 MP Front Camera for great shots and video calls
The Fonepad 8 has a great camera which Asus boasts of taking decent photos in low-lighting conditions. Very ideal if you're a Facebook, Instagram and selfie addict.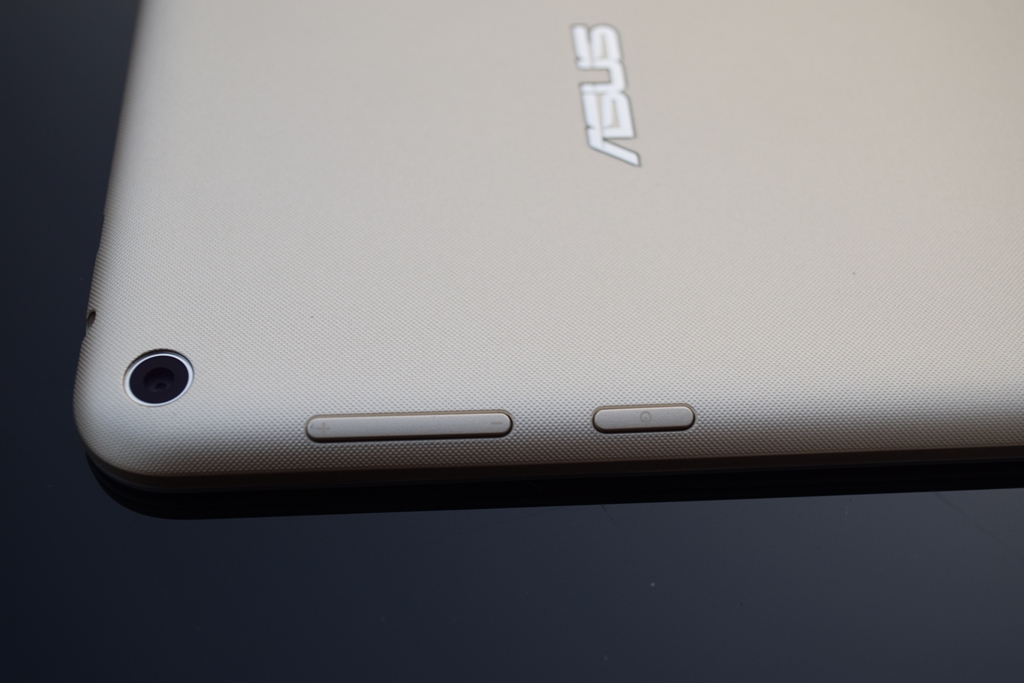 Dual-Sim and Micro SD support and all of the above for half the price
I was kind of surprised that the Fonepad 8 has support for dual-SIM. You don't often see that in tablets. It also has a micro SD card slot located on its side.
You'll get all those features in the Asus Fonepad 8 FE380CG for only 11,995 Pesos.
Disclosure: This featured post is a collaboration between Asus Philippines and Pinoy Guy Guide.