For us men, there are limited things we can do to change our physical appearance. We can change our hairstyle, lose weight, build muscle, wear trendy apparel and… that's basically it. Boring.
But one thing that we always kind of overlooked when it comes to improving our looks is styling our facial hair.
"Facial hair? You've got to be kidding me" – you say.
But yea, that is true. Your beard and your mustache have an amazing ability to change how people see and perceive you. A clean, shaven look and you project the face of a lad or some dude from the army. While a full beard can make you look like some big boss at a multinational company. Which is why you should never underestimate the power that your facial hair has when it comes to your overall appearance as a man.
Since I was pretty bored with the clean shaven look, I wanted to try (and maintain) the 5 o'clock shadow.
What exactly is a 5 o'clock shadow?
Remember how when you wake up and shave clean in the morning then, 8 hours later, you find small and short stumps of hair grow back on your chin and on your upper lip in the afternoon around 5 PM? That's exactly what I'm talking about. People call it the 5 o'clock shadow (go figure) but stubble is the precise term for it. And here's a secret: women find it really attractive on men.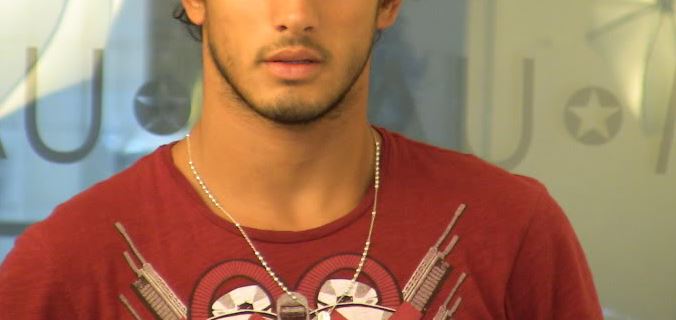 It's easy to get that 5 o'clock shadow just by allowing your facial hair to grow. But the question is: how do you maintain it?
If you're genetically-blessed to have hair that grows fast, then just do a clean-shave in the morning and by the end of day, you have the stubble back. But if your genes are the type that takes days before getting that stubble, then you don't want to keep it neat and clean by shaving it all. The best way to maintain its short length is by using a trimmer.
Last time I was at a supermarket, I stumbled upon a shaver that does exactly that: The Schick's Quattro Titanium Freestyle shaver.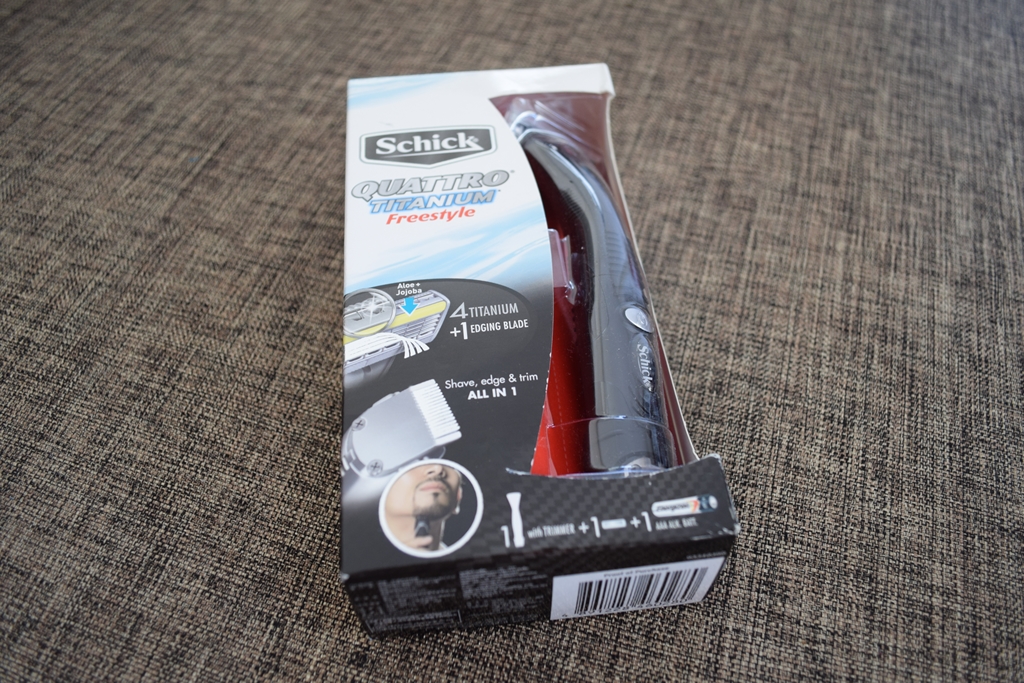 What I liked about this is that it is a double-edged sword. On one end, it is a full-fledged razor which can help you do a clean shave. On the other end, you have a battery-operated trimmer, which you can use to maintain your beard short but clearly visible.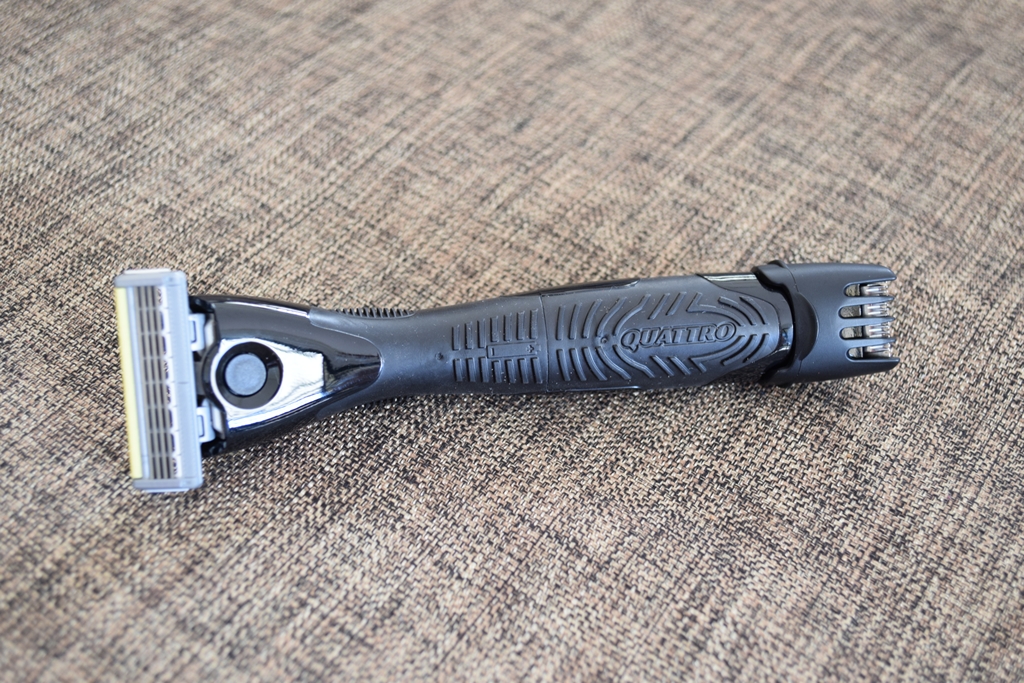 Pretty cool huh?
You're probably familiar with the razor so I'll focus on the trimmer part. Unlike other electronic shavers which you plug in an outlet, this one from Schick is powered by a battery. Open the shaver apart and you'll be able to insert one triple A battery, which is all you need to power up the device.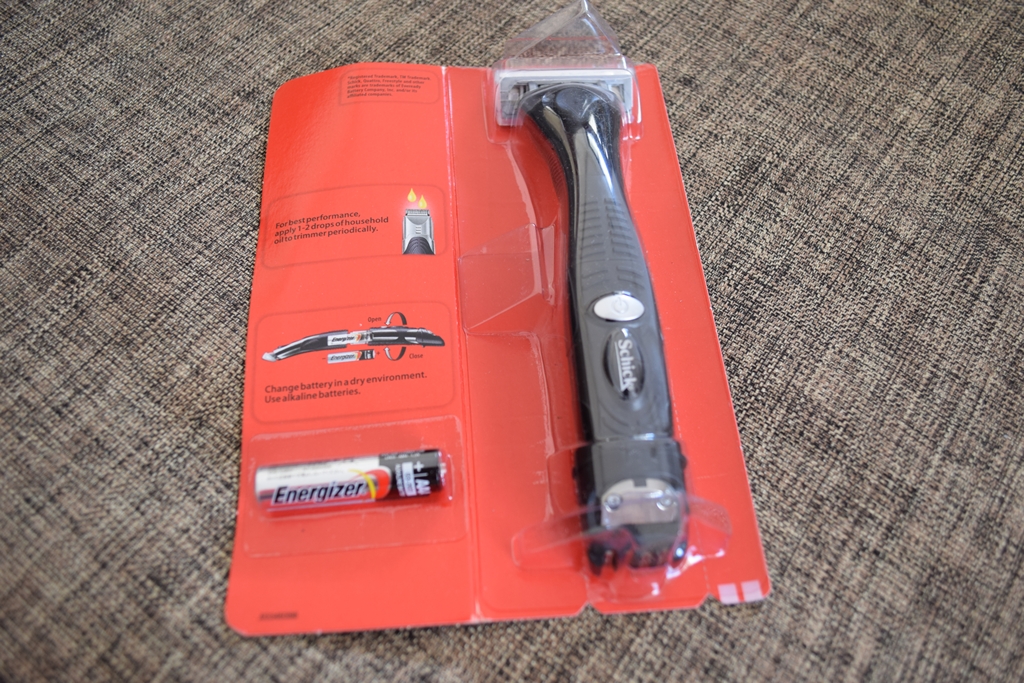 To turn on the trimmer, you'll need to press the power button on the side of the shaver and you'll find it vibrating.
Now the trimmer actually looks like the hair clipper you find in your regular barbershops. It has an adjustable comb which has three levels of adjustments. Push the comb away from the trimmer and you maintain a longer beard. Pull the comb towards the trimming device and you get to maintain shorter facial hair.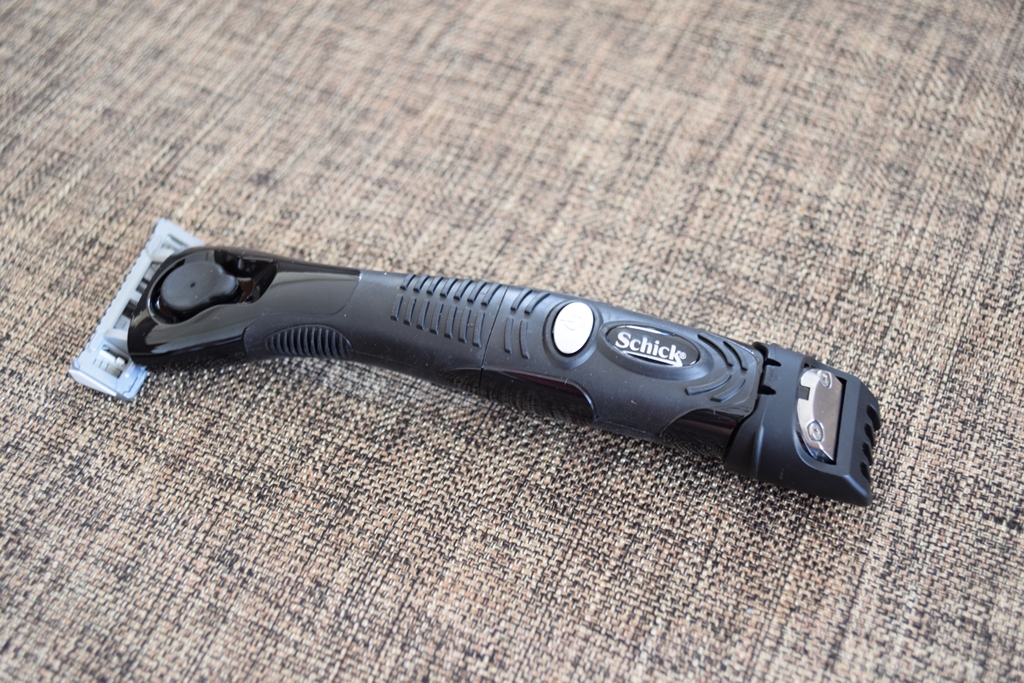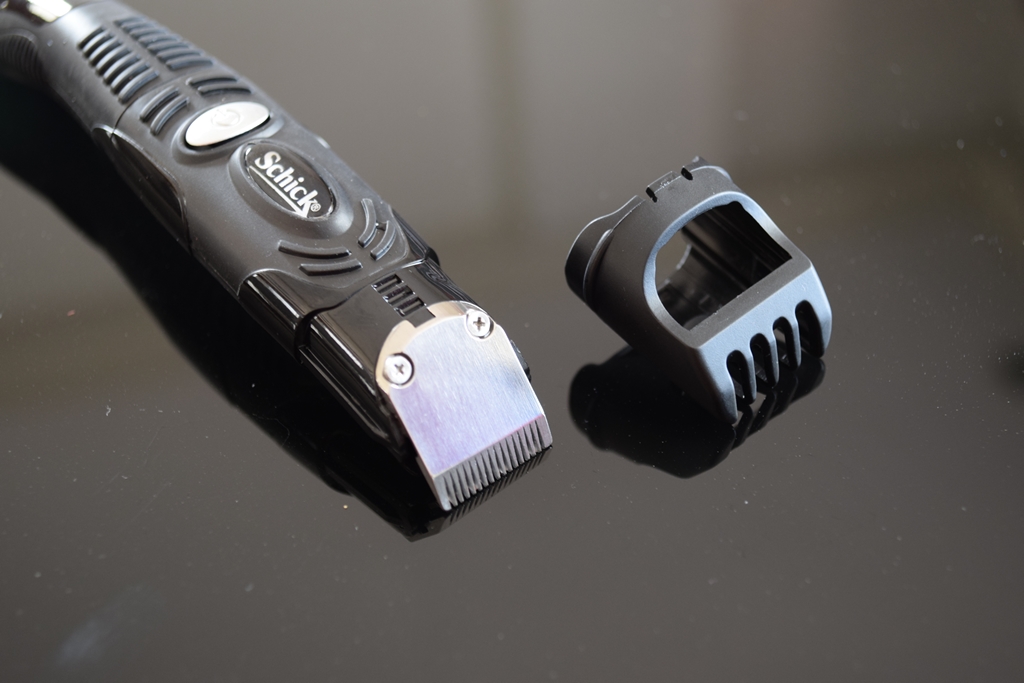 As for me, in order to maintain the 5 O'clock shadow, I removed the comb completely so that the trimming device is in direct contact with my skin. Doing this resulted in the perfect 5 O'Clock shadow that I wanted: short and sweet.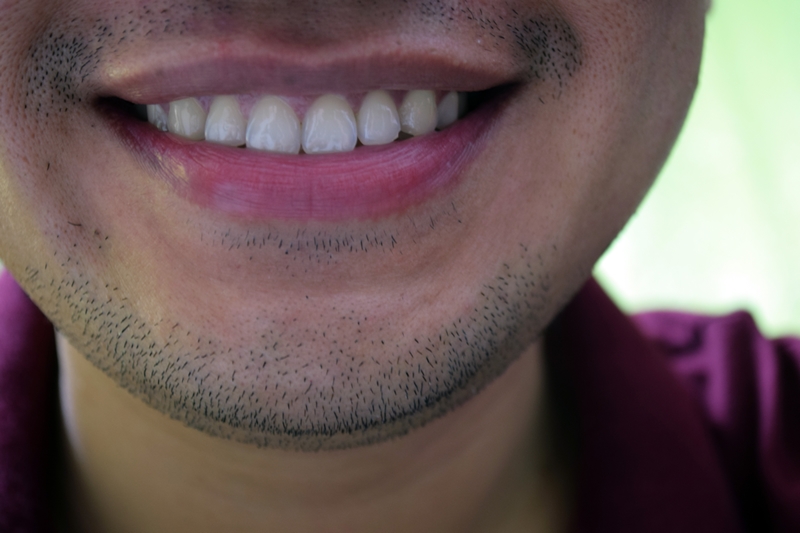 Of course the way your stubble would look and how fast you'd grow them depends on your genes and ethnicity. But a trimmer does help a lot in maintaining that look and making sure that your facial hair is symmetric and tidy all over.
In case you'd like to do the same, you can also buy a trimmer from Philips. However, what I did like about this one from Schick is that it is easy to carry around and it is 2-in-1: a razor and a trimmer in a single device.
What about you? What do you use and how are you maintaining that 5 PM shadow?