It's been more than two months since I started playing the online board game called Just Roll It, and up to now many gamers (including myself) are completely hooked. No lies!
The thing about this game, is that it is so addicting. People, by nature, like to own things and to own properties and this Monopoly-like game gives you exactly that feeling of being rich (even if it is just in a game). I remember I'd stay up all nights on weekends to play over and over. It's the latest craze to hit us and something that I personally invite you to try especially now, that they are having a raffle draw for regular players.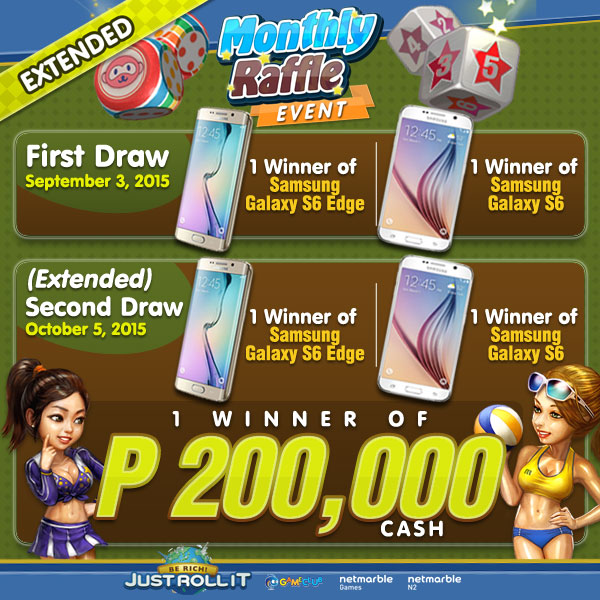 The raffle, which is extended up to this September 2015, is so easy to join. You can get one raffle entry for every 5 games played in one day or up to two raffle entries if you win a match.
The more you play, the more raffle entries you get. And the more raffle entries you get, the more chances of winning a Samsung Galaxy S6 or S6 Edge and even 200,000 Pesos in cold cash! To view the full mechanics, log on to Just Roll It's website here.
Even celebrities are having fun playing Just Roll It. Watch the video below to see a preview.
If you're new to the game, I suggest you read my experience here and also download the game from here.
Disclosure: This write-up is a sponsored by Just Roll It.