At the start of 2015, I wrote about up-to-date membership fees of the top gyms in the country: Fitness First, Gold's Gym and Slimmers World.
Up to this point, these three remain as the biggest health clubs nationwide, but it seems that the competition is going to get tougher for them as they are about to be challenged by an international chain of gyms which is penetrating the Philippine market today at a relatively fast pace. The gym that I'm talking about is none other than Anytime Fitness.
Anytime Fitness, as the name implies, is known globally as the 24/7 gym. I first heard about them two years ago when my best buddy, who lives in Australia, shared and bragged to me how cool his new gym in Sydney is and how much he loves it because it's open 24 hours. I even had myself wondering, who the heck lifts weights at 2 O'Clock in the morning? But if you come to think of it, a gym that is always open is very much needed these days. After all, there are night owls everywhere, thanks to the BPO and call center employees as well as doctors and nurses who are on graveyard shifts. It all makes sense to have a 24/7 health club and Anytime Fitness saw that as a good business opportunity.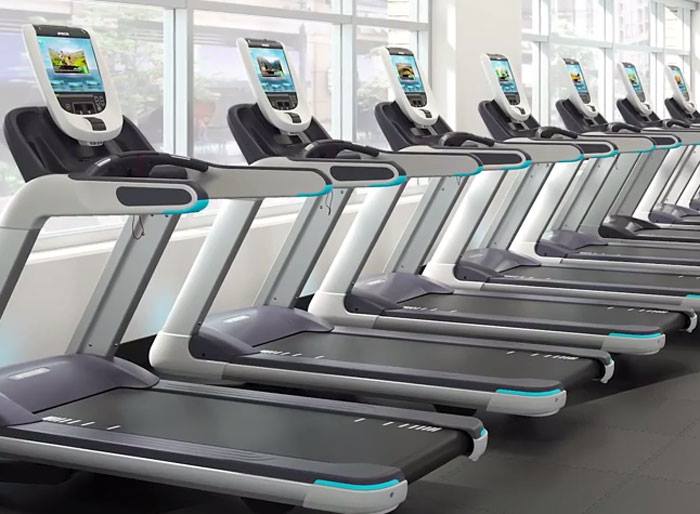 Fast forward to today, the presence of Anytime Fitness is starting to be felt everywhere. First, they followed me on my Instagram account and just yesterday, I saw them giving away flyers near my workplace as their fifth branch (and more coming very soon) is about to open at the heart of Makati Central Business District in Paseo Center.
If you are curious about them, here are their currently open locations:
Pioneer – Kapitolyo Pasig
New Manila
Bonifacio High Street Global City
BF Homes
And here are more of their branches opening up this year.
Paseo Center, Makati
Greenhills
Quezon Avenue
Mall of Asia
Nuvali
Cebu
It doesn't stop there. There are more clubs opening in 2016 and onwards.
UP Town Center
Holy Spirit
Ortigas
Burgos Circle
Alabang
Davao
I have this impression that Anytime Fitness is competing directly with Fitness First. The reason I felt that way is that first, they are opening in key locations where Fitness First is present. Second, they are also offering classes in their health clubs, which is the key selling point of Fitness First. Third, they have key fobs which serve as your access card to all their branches worldwide. You also don't need to bring your own locker padlock (like Gold's Gym and Slimmers World) because they will provide you keys when you drop by for a workout.
Now the million dollar question. How much is their membership rates?
Based from my quick chat with one of their sales representatives, their pricing scheme is very simple:
One time joining fee: 1,000 Pesos
Key Fob: 2,500 Pesos  (yes guys, this high-tech equipment is expensive so don't lose it)
12 month membership: 2,300 Pesos per month (regular rate) but for early signup, it's 2,000 Pesos only!
Since they are currently on promo, the joining fee is waived so you only have to pay for the key fob and the monthly membership. The mode of payment is through auto debit via credit card.
And in case you might be interested to avail of a personal trainer, I was told that their usual rate is around 10,200 Pesos for 12 sessions, one hour each.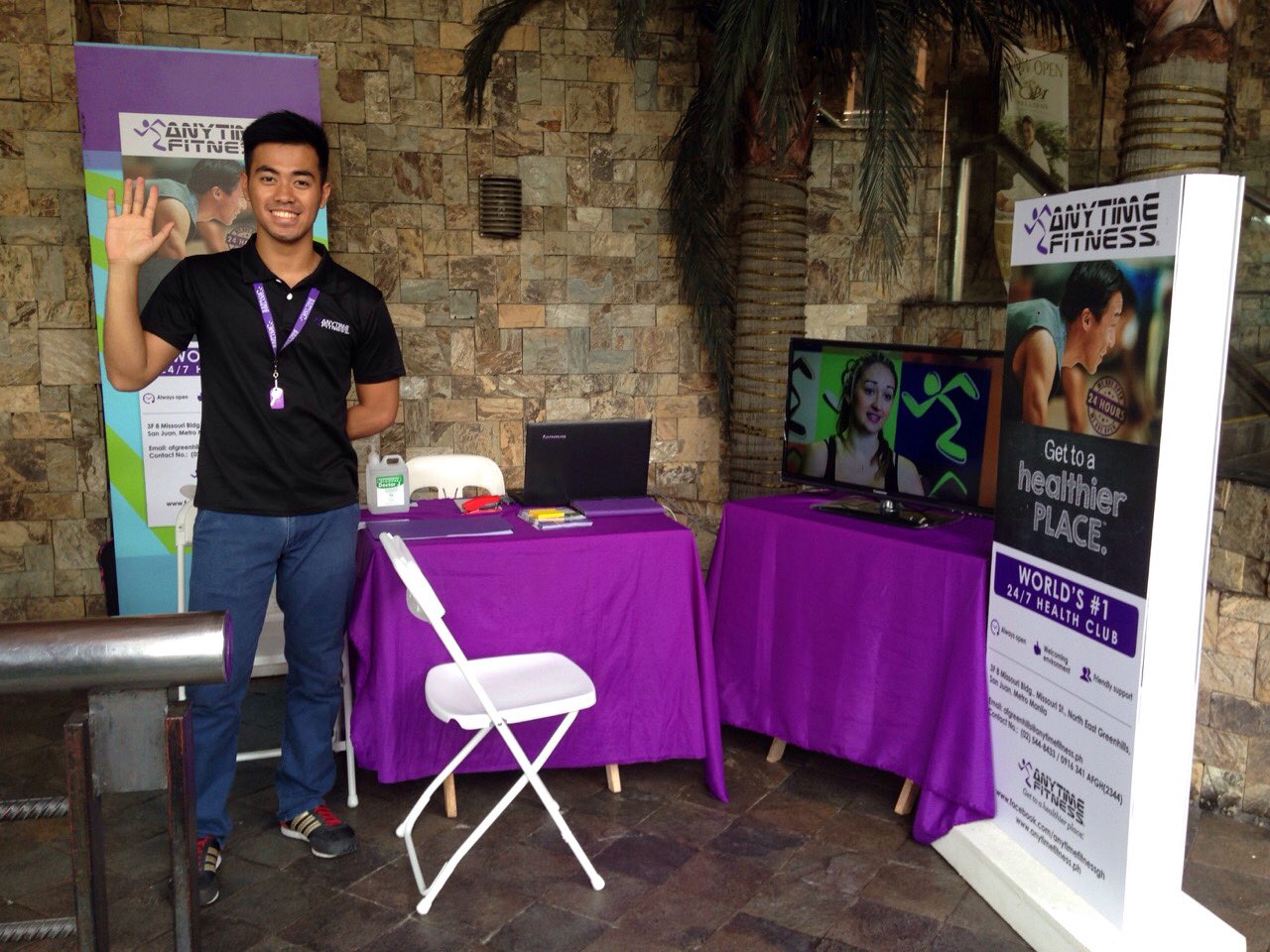 With all that, it looks to me that Anytime Fitness is poised to compete with the local fitness industry. They are priced competitively and the fact that they are open 24/7 is a huge attraction to city workers who are starting to get more health conscious these days.
As the competition among gyms in the country is just about to heat up, it benefits no one else but us, the end consumers. More choices means better services.
For entrepreneurs, Anytime Fitness is open for franchise. So yes, we finally have the "7 Eleven" and "Mc Donald's" of gyms – a convenient health club where you can workout anytime, anywhere.
Aside from the Philippines, Anytime Fitness has branches in the US, Canada, Chile, Mexico, Belgium, Ireland, Netherlands, Poland, Spain, UK, Australia, New Zealand, Qatar, China, Hong Kong, India, Japan, Malaysia, Taiwan and Singapore.
Follow Pinoy Guy Guide on Twitter for quick updates on the local men's fashion and lifestyle scene.
*Image credits: Anytime Fitness Facebook