You've probably read my introduction to Shopee a few days back. As a men's fashion and lifestyle blogger, I've used this app to sell my carefully handpicked shirts for guys at The PGG Store.
As both a seller and a buyer on Shopee, here are some of the things I enjoyed most while using the app and the reason why we revived The PGG Store over here.
Snap and Sell in less than a minute
I've been selling stuff online since I started blogging in 2007 and truth be told, the hardest part of creating an online store is uploading photos and providing descriptions of your product catalog. It's such a tedious process.
All that changed because Shopee makes it way easier for online merchants like me to sell stuff. With Shopee, I open the app and use my camera phone to take pictures of brand new men's shirts that I'm selling then I upload them right away to my Shopee store. Snap and sell all in under 30 seconds.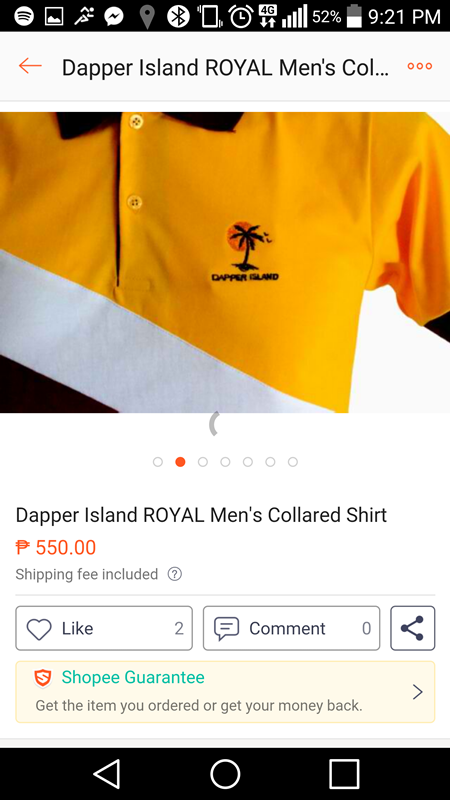 Tip: In order to standout among other sellers, you need to capture beautiful photos of your inventory. Mid-level to high-end camera phones do the job easily but in case you have spare time and really want to level-up your selling experience, I suggest that you take photos using your DSLR, enhance it using Photoshop and use your phone to upload it to your Shopee store. The finer the details you show in your product catalog, the more likely you'll convince shoppers to buy from you. In Shopee, you can upload up to 9 different photos of your products.
Sharing on social media and importing from your Instagram account



If you're an online seller, the best way to reach potential customers is to post on your social media accounts. And Shopee makes that easy.
With Shopee's share button available from almost any context within the app, you can easily promote your product listing across different social networks like Facebook, Twitter and Instagram.
Click the share button and instantly post a product photo to your social networks with a link back to your online shop.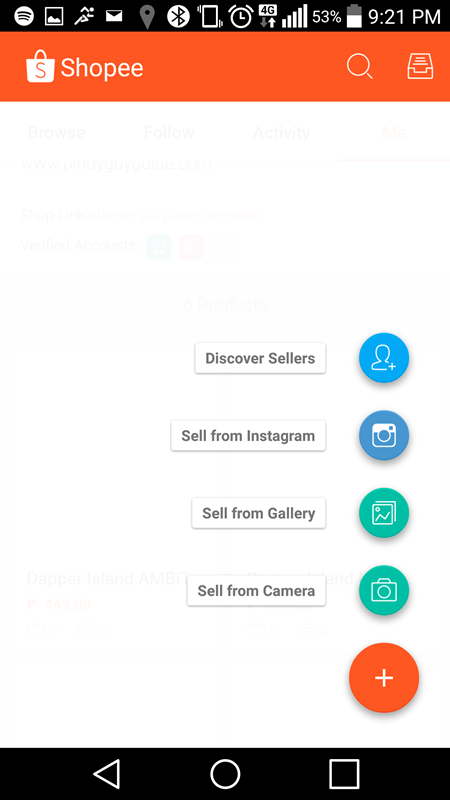 Another exciting feature is the "Sell from Instagram" feature. Shopee knows that there are a lot of online sellers in Instagram so to make sure that the selling experience is more integrated, they allow you to import your product pictures from your IG account and publish it to your Shopee online store.
Safe and secure payment and delivery
In the Philippines, one of the biggest hindrances to the success of e-commerce and mobile commerce is the fact that very few people have credit cards. And that makes it a real pain. If you come to think of it, how would customers pay online without a credit card? Likewise, for buyers, how sure are they that they would receive the product that they paid for?
Thankfully, Shopee solves that problem by being the middleman between the buyer and seller. If you're a seller, Shopee will get payment from your customer by either bank deposit or, soon, via credit card. The seller would then be given a deadline to ship the package by courier. Only when the buyer receives the product will Shopee remit the payment to the seller. In this way, shoppers are guaranteed to get their item and sellers are promised to receive payment of their goods.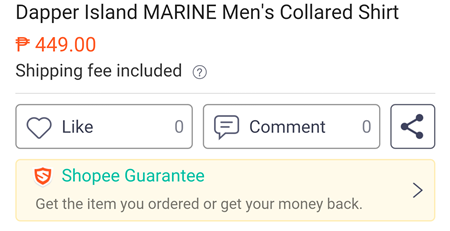 This Shopee Guarantee makes mobile e-commerce more safe and secure and also gives you the much-needed peace of mind when shopping online. The best part? Shopee does this for you free of charge!
Ability to chat with your customers and other online sellers
You know how scary it is to buy from an online store which has no contact information available? Like you start to worry and think about who would help you if something goes wrong with your order?
I can relate and I know the feeling. That's why my most favorite feature of the Shopee app is its built-in chat support.
Like most buyers, the only way for me to trust an online store is if I could easily call, text or chat with the merchant. If they are hard to reach, I don't buy from them at all.
Shopee is aware of this so in order to make interactions between the buyer and seller much easier, they introduced a chat and "make an offer" feature. This makes communication between the buyer and the seller easier and increases confidence in mobile commerce.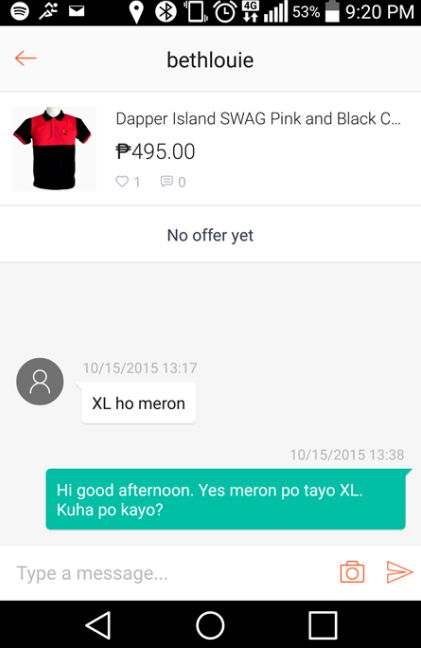 And you know what the best part is? You can easily bargain and haggle to arrive at the best price than what was initially published in the product catalog.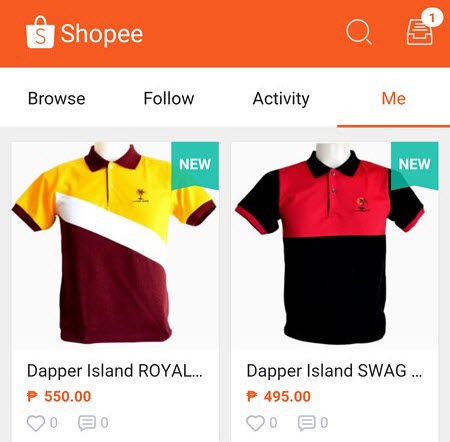 And, if that's not enough, Shopee, from time to time, also gives away gift vouchers and promo codes like this. Mobile shopping just got more exciting.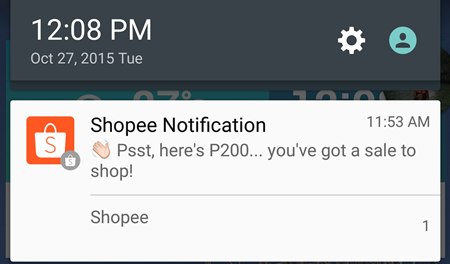 In fact, here is a special promo code for all the PGG readers to enjoy! Just enter the code: PGG250 upon checkout and get P250 off your entire purchase (with minimum spend of P500).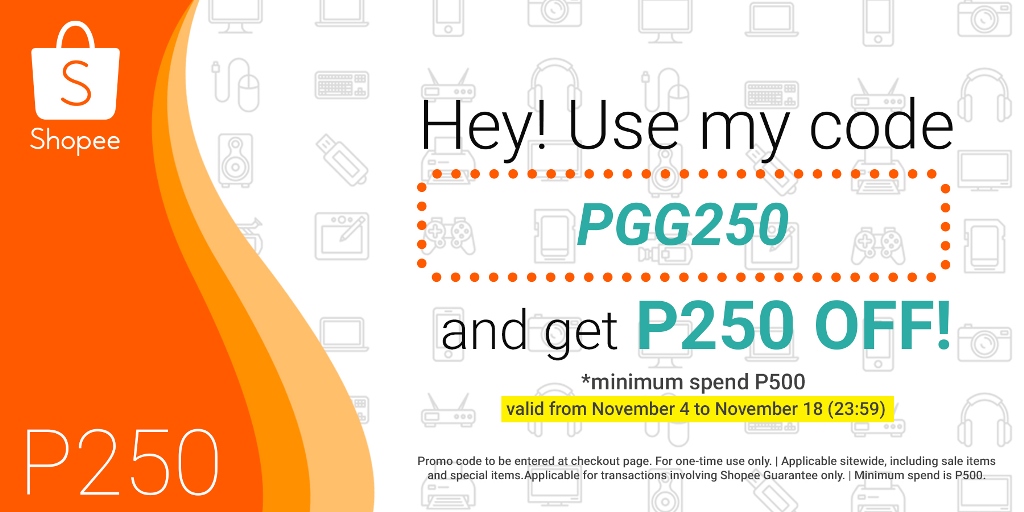 Have you tried  Shopee for yourself? Download the app here (available on Android and iOS) and check out The PGG Store. Search pinoyguyguide from the app or navigate to shopee.ph/pinoyguyguide straight from your web browser to see our most recommended gear for guys.
Disclosure: This write-up is a collaboration between Shopee and Pinoy Guy Guide.