About two years ago, my brother and I made a pact to visit every auto show in Manila or anywhere close to us.
Since that agreement, we would both make sure to mark our calendars on the month of April to visit one of the biggest car shows held in the city annually: The Manila International Auto Show, or MIAS for short.
If you come to think of it, what would a guy not love about auto shows especially when you have gorgeous and sexy female models roaming around the venue and seated inside your dream car? There are just too many eye candies in one setting.
In this post, I'll be showcasing the top cars that became head turners during the Manila International Auto Show 2016.
Jeep Wrangler Sahara Unlimited
I have this thing for boxy-looking cars.

Remember how much I loved the square looking Kia Soul? That same love overflows to this SUV called Jeep Wrangler Sahara Unlimited.

Its distinct rugged look makes it an ultimate standout at the show. It is the SUV that will take you to an adventure of a lifetime.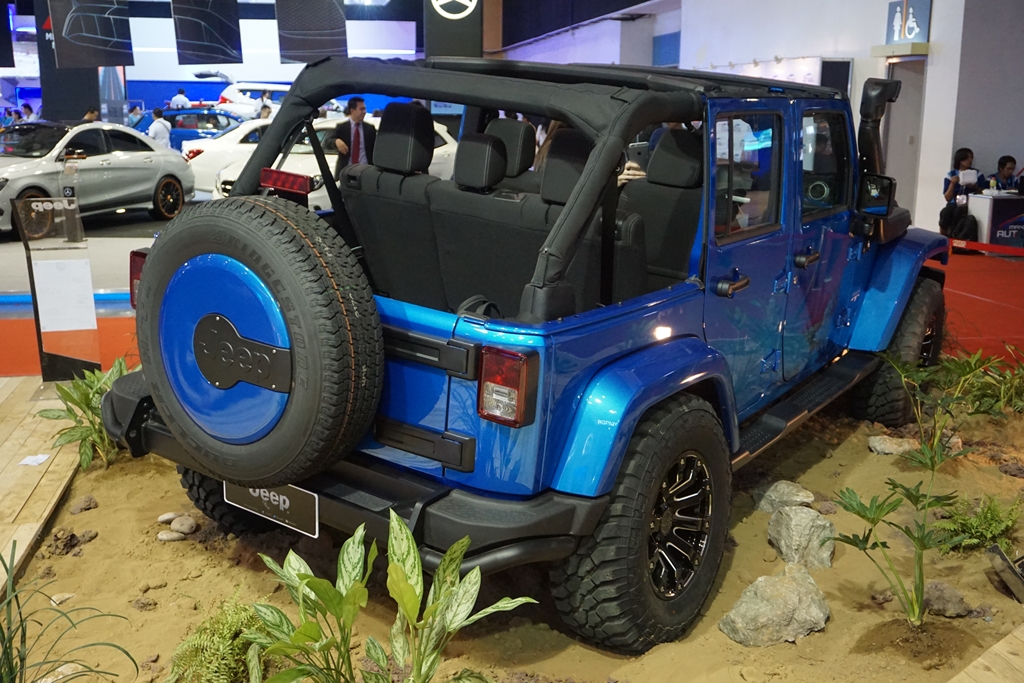 The Jeep Wrangler Sahara Unlimited features a 3.6L V6 engine, skid plates, 4WD and a wash-out interior well-suited for your outdoor and terrain adventures. Mount Pinatubo anyone?
Mercedes Benz CLA45 AMG 4Matic
When it comes to luxury cars, nobody can question Mercedes Benz.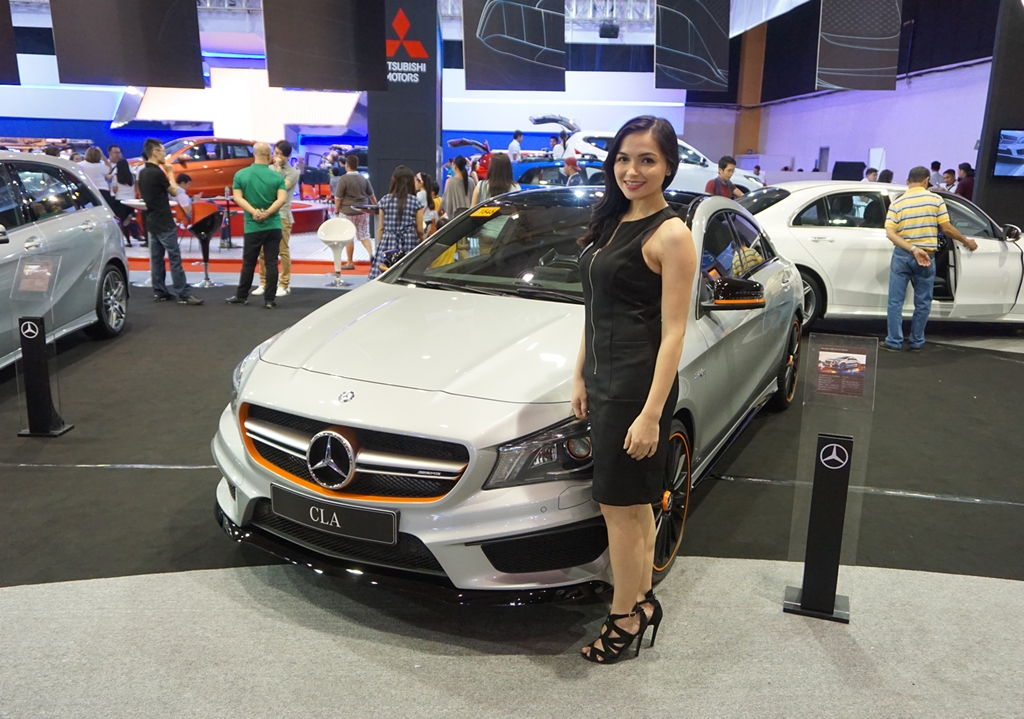 Their model here called the CLA45 AMG 4Matic is a high performance coupe that features 355bhp, a 2 liter turbocharged four cylinder engine, an electric power steering and a seven-speed dual-clutch automatic gearbox.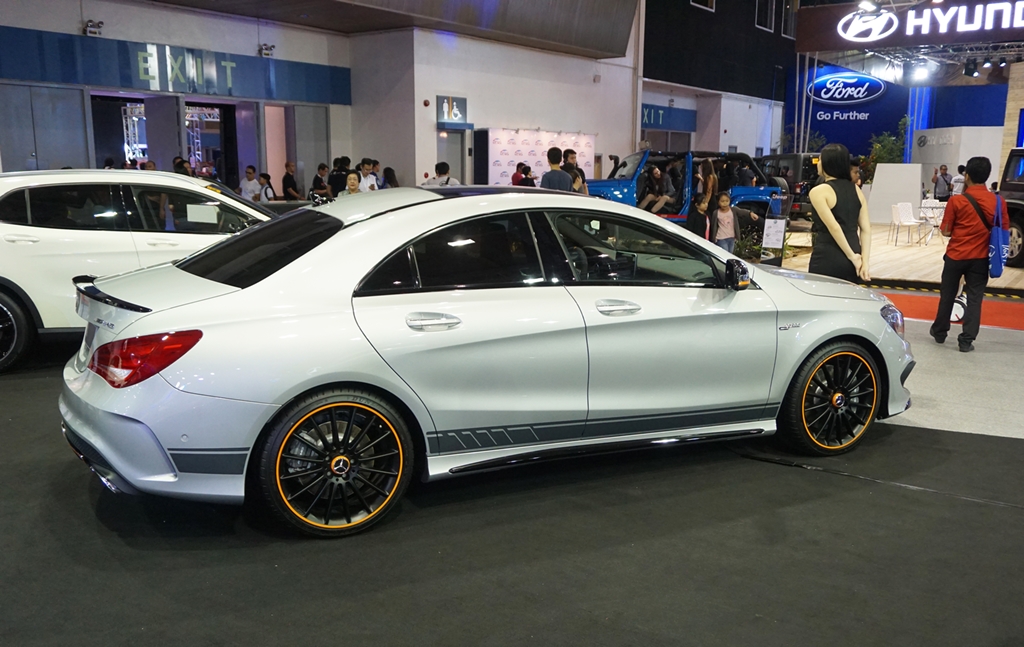 They stick true to their word of being "The Best or Nothing".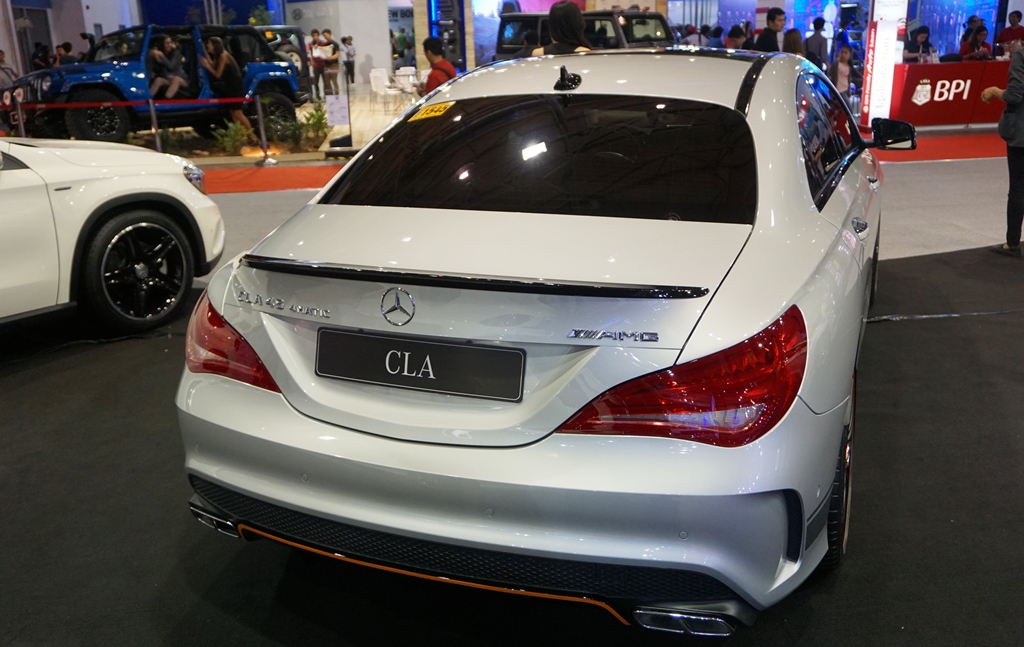 Mitsubishi Montero Sport
Mitsubishi had a rough year last year. If you recall, last 2015, news spread like wildfire that their old Montero model had those "sudden accelaration" issues. Regardless of whether the issue is true or not, there is one thing that we know for certain: Montero is one of Mitsubishi's Bestselling automobiles and many car brands are envious about it.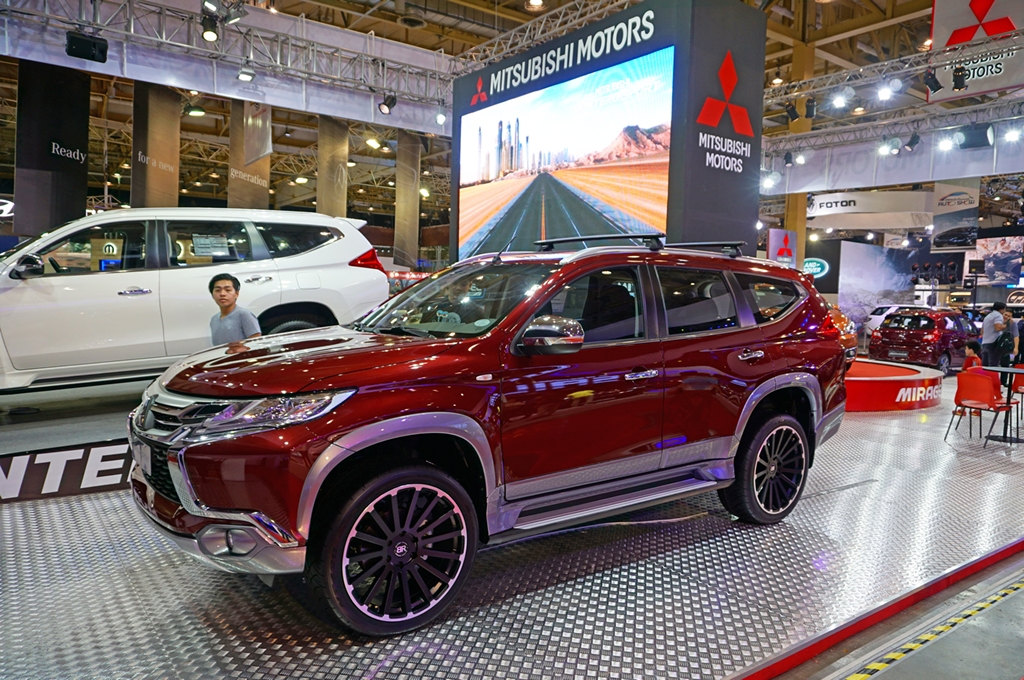 Mitsubishi was quick to respond to those issues about the old Montero and just in the nick of time, they released an all-new model – the 2016 Mitsubishi Montero Sport pictured here which has tail lights that look like water flowing down from atop.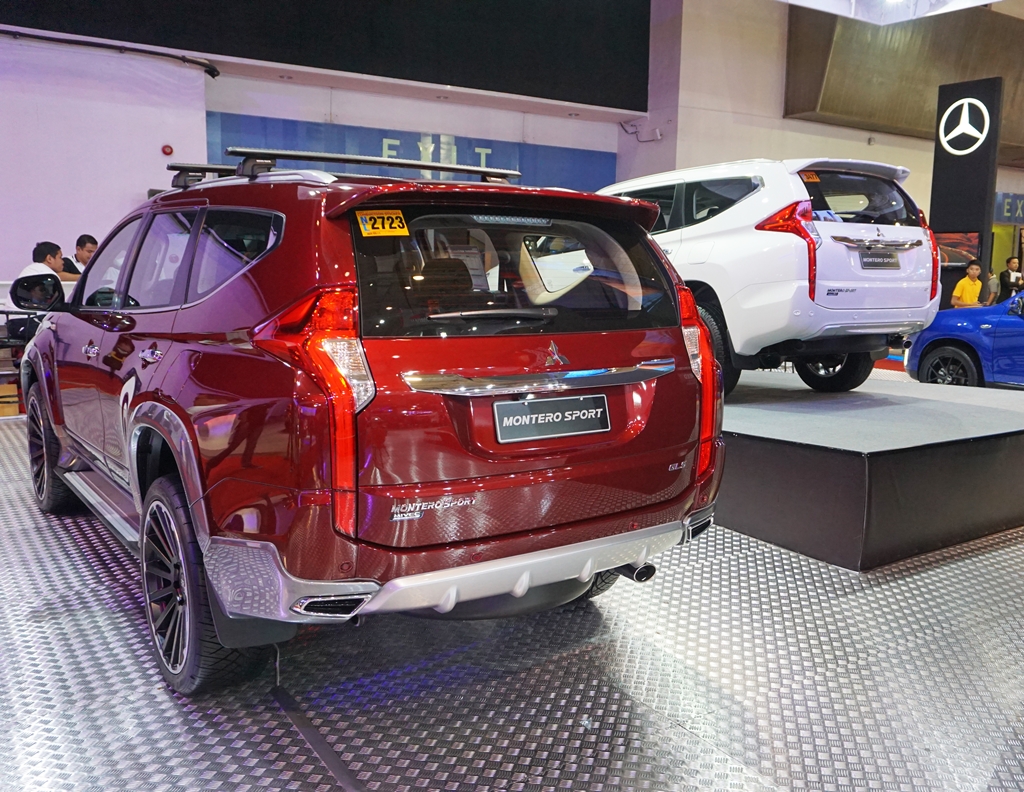 Such a sexy SUV isn't it? If you loved the new Montero's rear, you will love the front more. As you'll see here, the front features what Mitsubishi calls its "dynamic shield face" where the head lights and the radiator grills are beautifully placed in a single unified frame.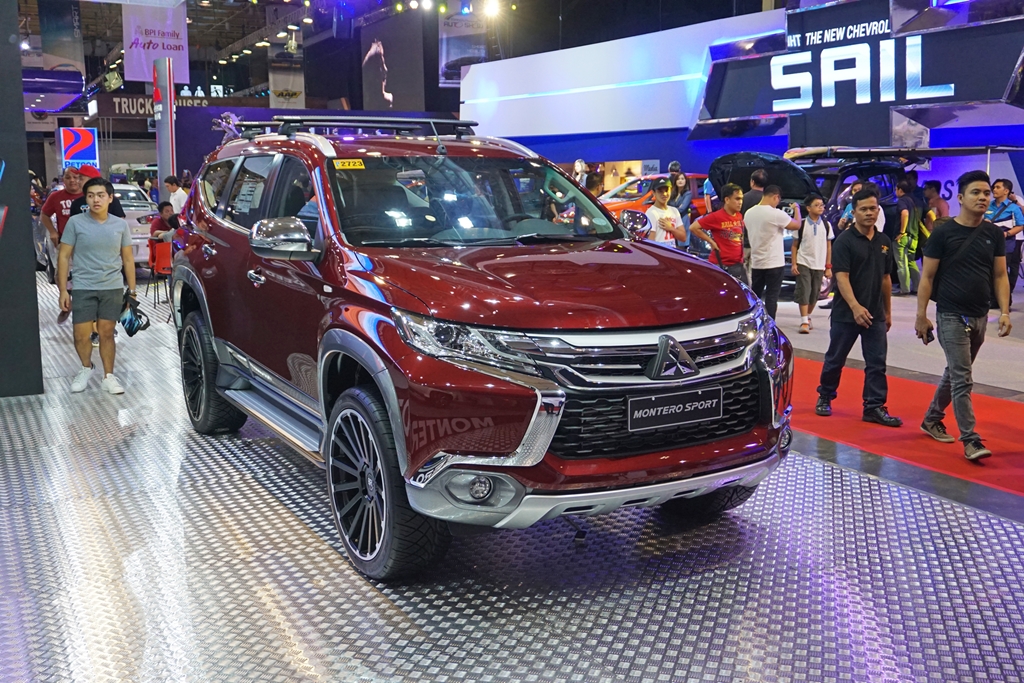 It has an outstanding set of mags too for its high-end and more enhanced Montero Sport models.
The new Montero Sport features a 4-cylinder engine, DOHC, 16 valves 2.4L Clean Diesel engine with Mitsubishi Innovative Valve timing Electronic Control system (MIVEC).
Chevrolet Colorado and Chevrolet Sail
If you happen to be an engineer, the Chevrolet Colorado will no doubt spark your interest.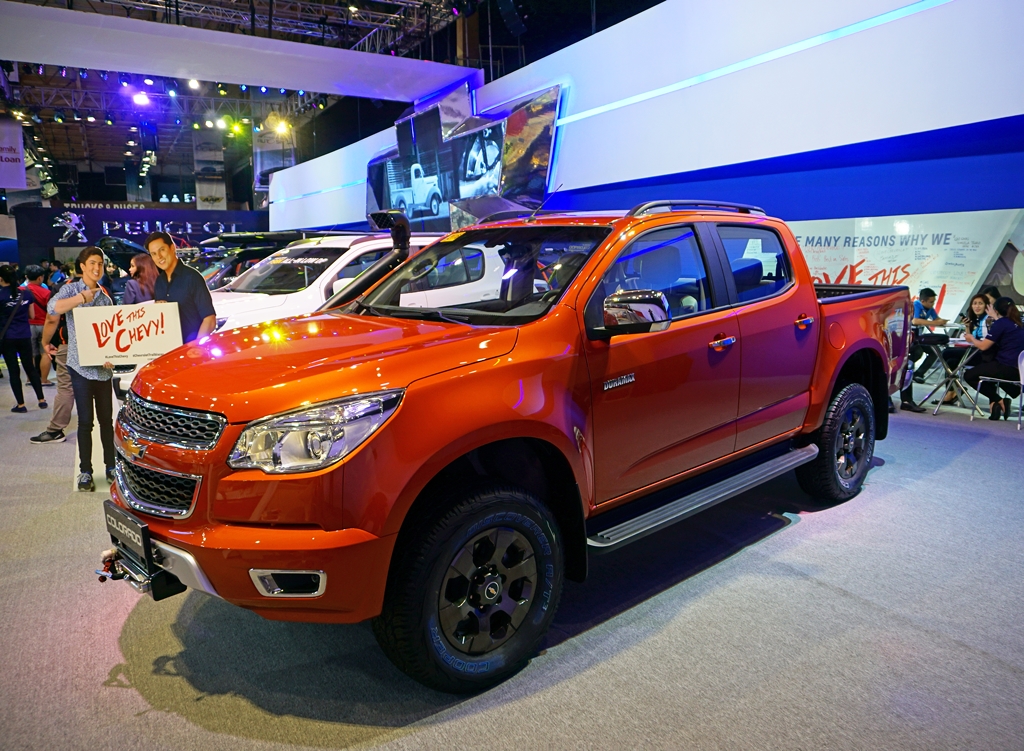 Classified as a "mini truck", this baby from Chevy is for your heavy duty lifestyle. Featuring a 181hp 2.8 L Turbo-Diesel engine, this mini truck can tow equipment up to 7,700 lbs. That's just WOW!
Now situated at the front and center of Chevy's area at MIAS 2016 was the new Chevrolet Sail which I just discovered fairly recently.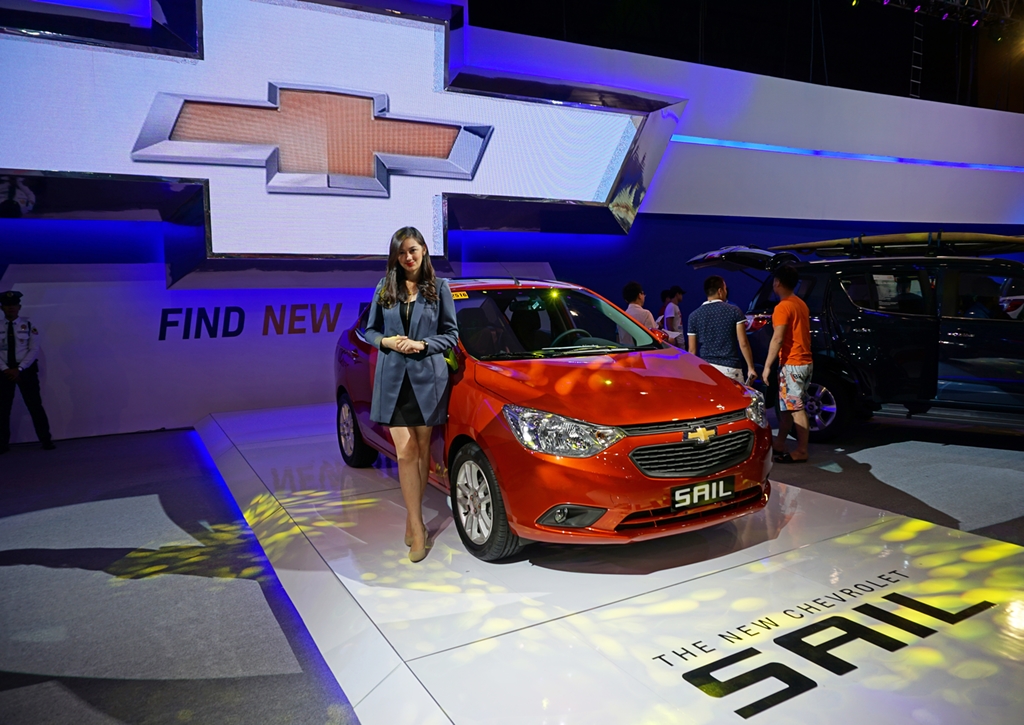 The Chevrolet Sail is a premium entry-level compact car which features a 1.3 L engine with 5-speed manual transmission or a 1.5 L engine with a 4-speed automatic transmission. It is coming to the Philippines this June 2016.
Land Rover Range Rover Evoque and Land Rover Discovery Sport 
Land Rover is an automobile brand which I've known as a kid who grew up in another country. It is widespread in the UK where it is headquartered and other countries which were British colonies but here in the Philippines? Not so much. I could count with my ten fingers how often I see them on the road but that does not discount the fact that they are gaining fast traction and popularity here in the country.
Now one of the head turners during the MIAS 2016 is Land Rover Ranger Rover Evoque as you'll spot right down here.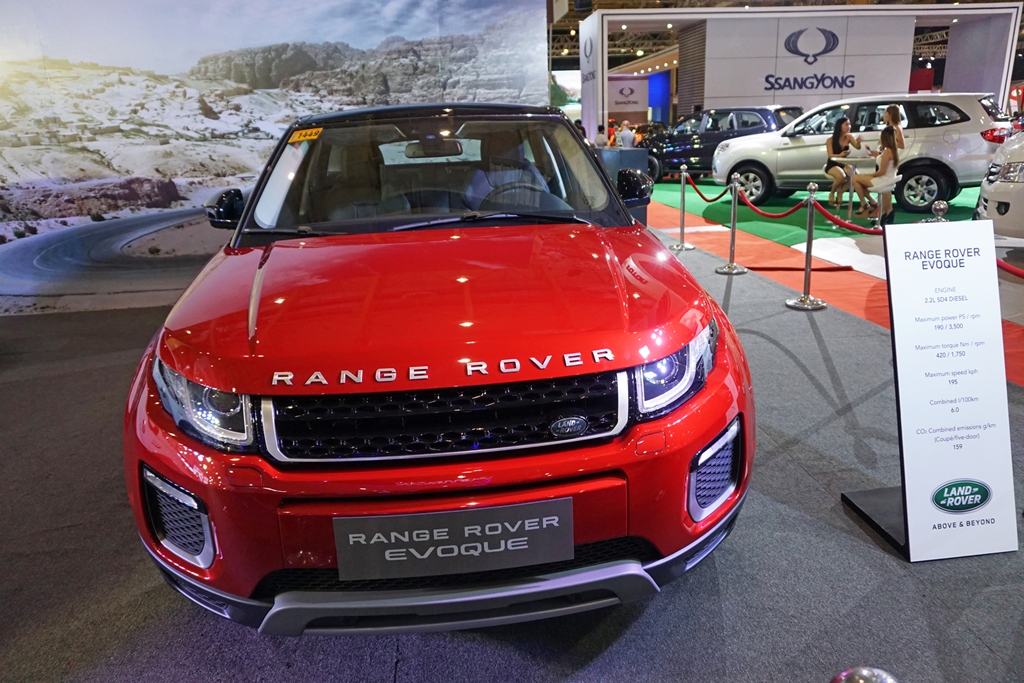 The Range Rover Evoque is actually a crossover SUV. They are targeted for urban driving as it meets the requirements for lower CO2 emissions and fuel economy.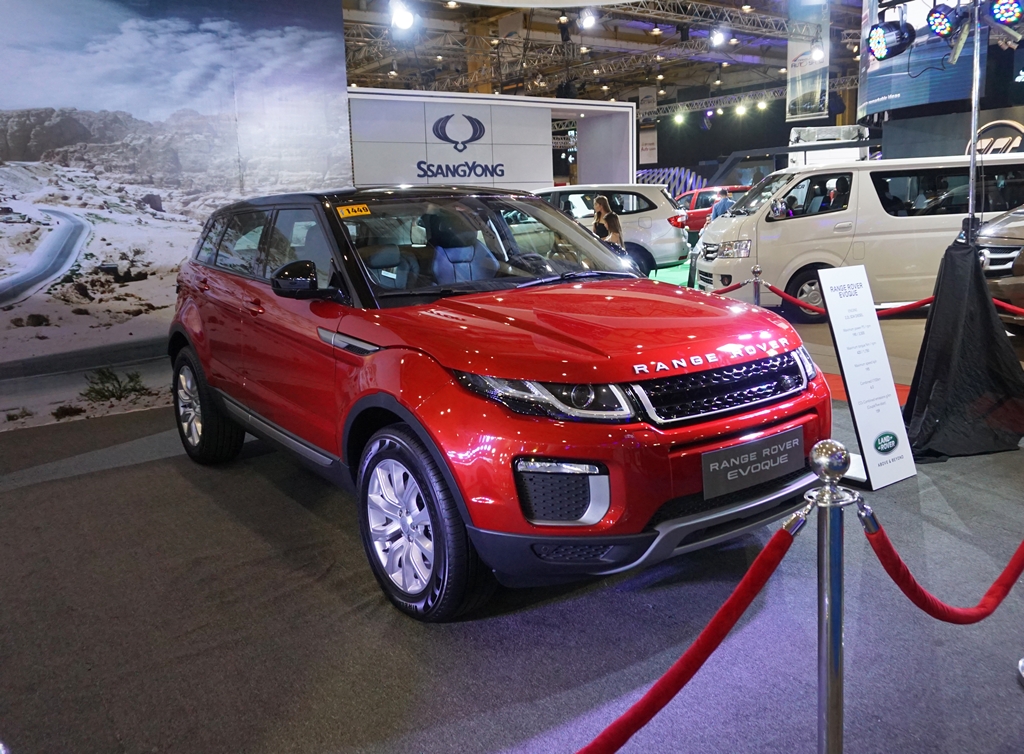 This crossover is powered by a 2.2 L SD4 Engine with a maximum speed of 195 kph
Beside the Range Rover Evoque is the Land Rover Discovery Sport. They look pretty similar and even their specs are mostly the same with some minor and subtle differences.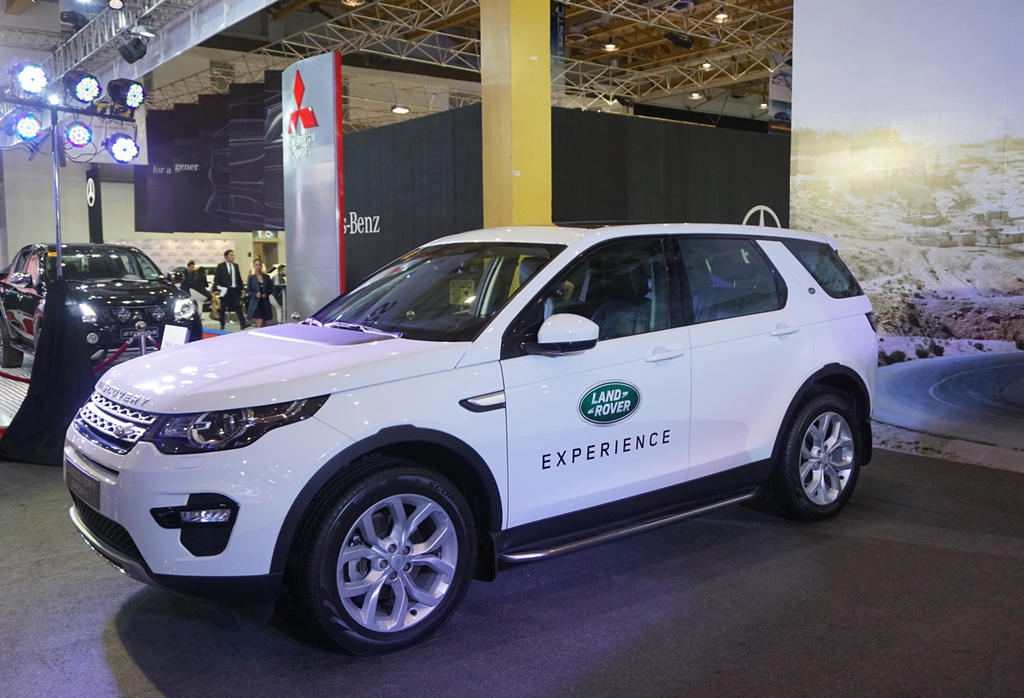 The Evoque is the smaller of the two and is mostly for stylish city driving while the Discovery Sport is the bigger one which offers more space and more premium features.
Jaguar F-Type and Jaguar XE
Who could ever forget the iconic Jaguar symbol which protrudes on top of the hood of Jaguar's previous car models?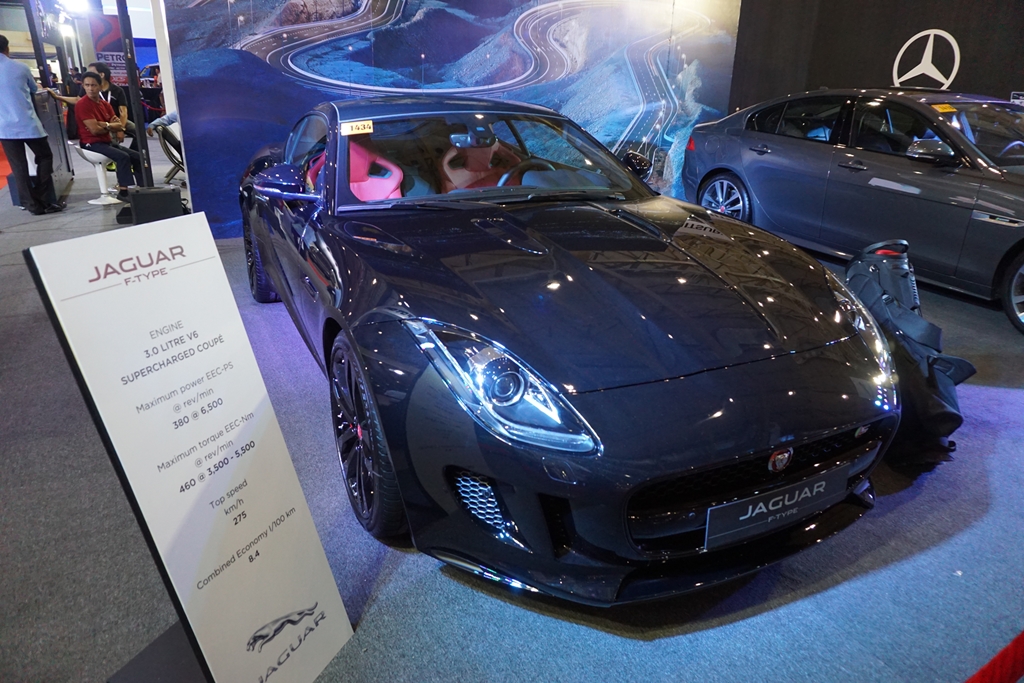 While we don't see it that often anymore, one can't deny that a Jaguar is and will always be a sight to behold.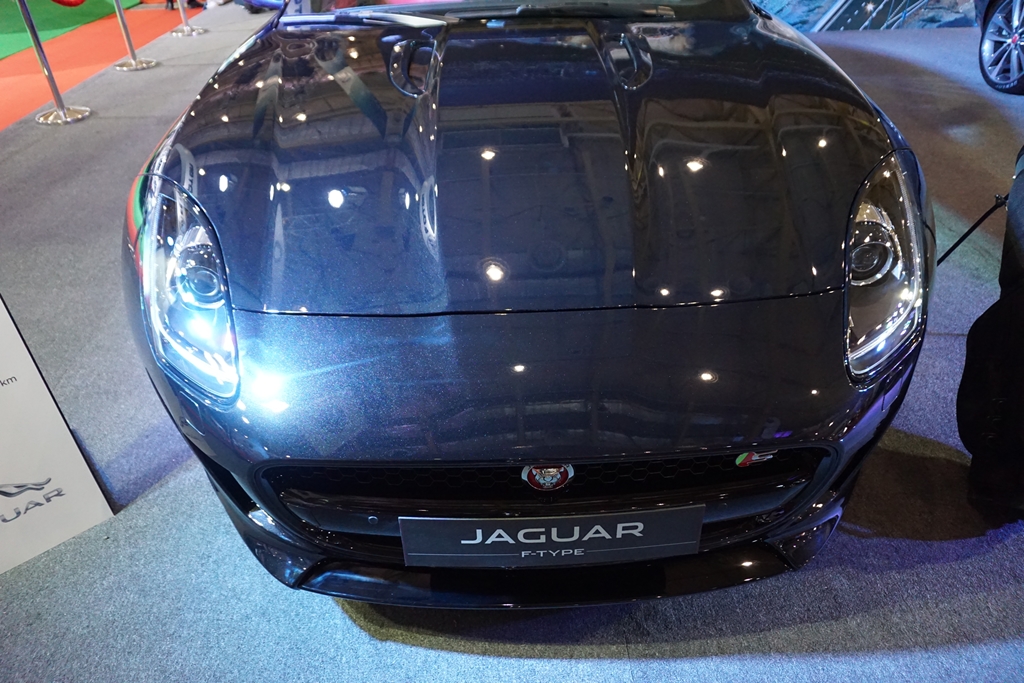 The Jaguar F-Type two door coupe you are seeing here is powered by a 3.0 Liter V6 supercharged engine and has a top speed of 285 kph. It is a muscle car in its own right.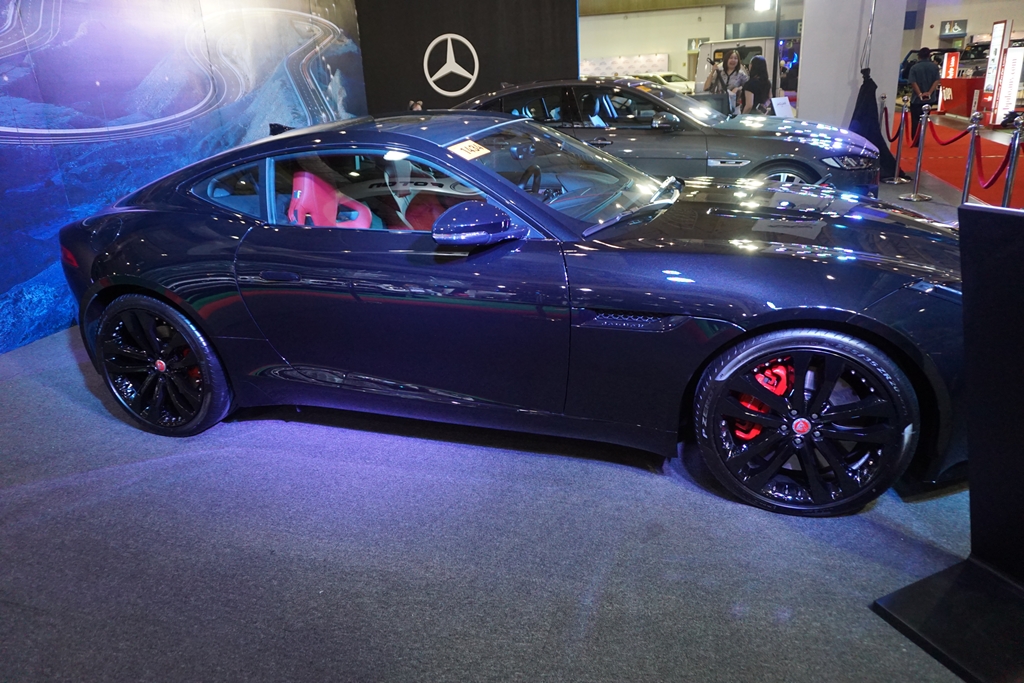 Seated next to it is its bigger 4-door brother, the Jaguar XE.
The Jaguar XE is powered by a 2.0 Liter i4 engine and has a maximum speed of 250 kph.
Ssang Yong Tivoli XLV 
Ssang Yong. I bet most of you have never heard of this brand.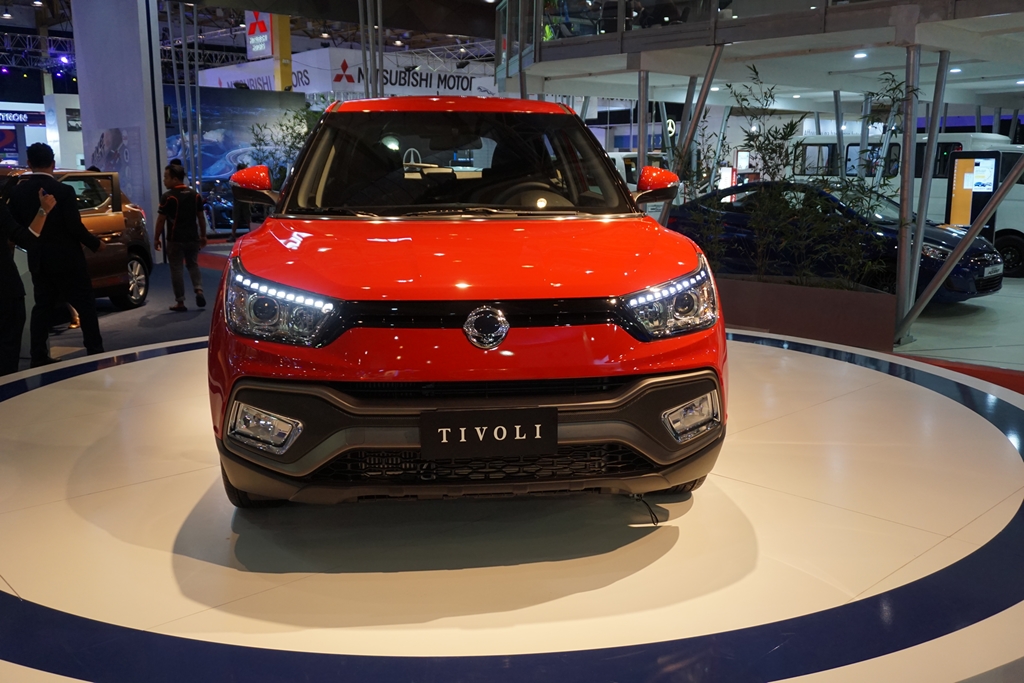 I recognize the logo but didn't know much about it until MIAS 2016. It was there that I learned that it is the fourth largest automobile manufacturer in South Korea.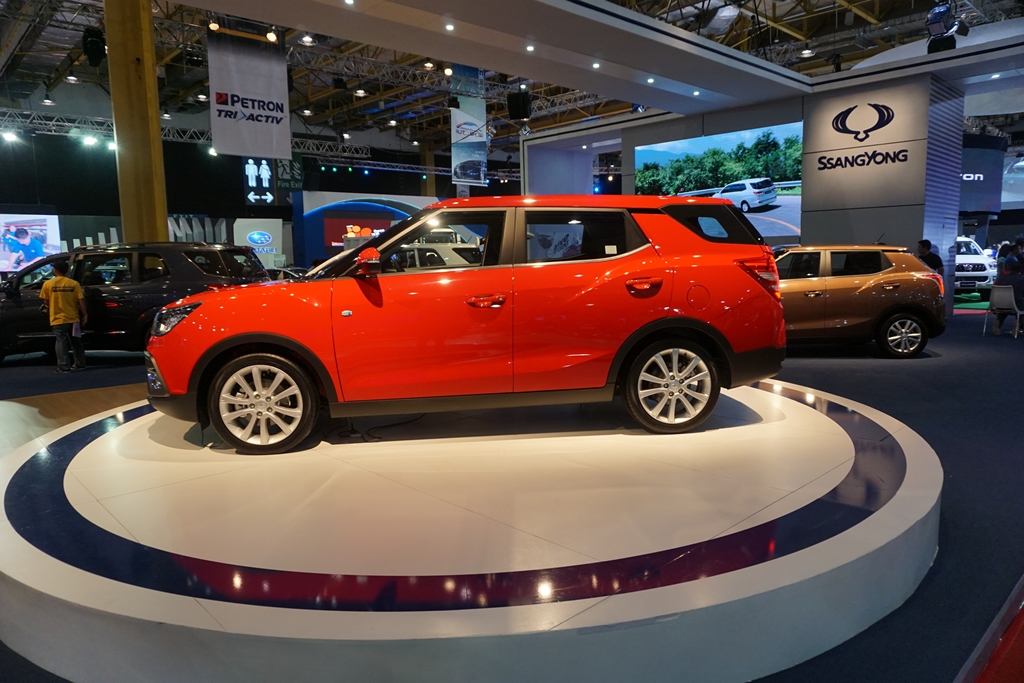 Featured on their platform is the Ssang Yong Tivoli XLV, a bigger and longer crossover SUV. It was the highlight of their presentation during the event. Looks promising, isn't it?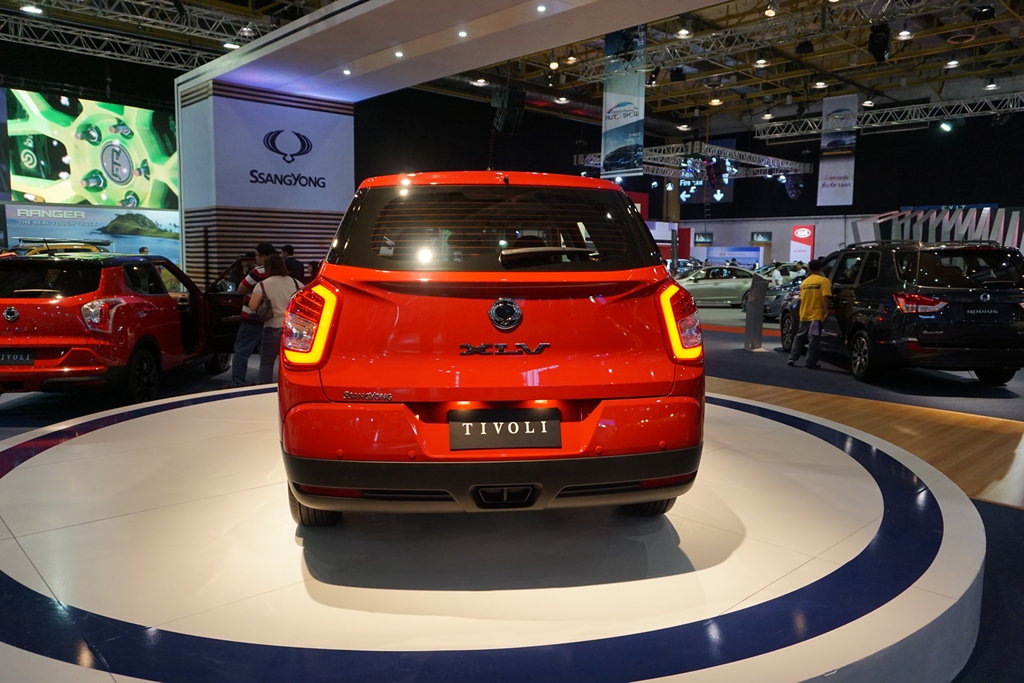 Hyundai Veloster
I'm going to be honest here. If there is one sports car at the MIAS 2016 that is reasonably-priced and one that I'd love to own myself, it would be none other than the Hyundai Veloster.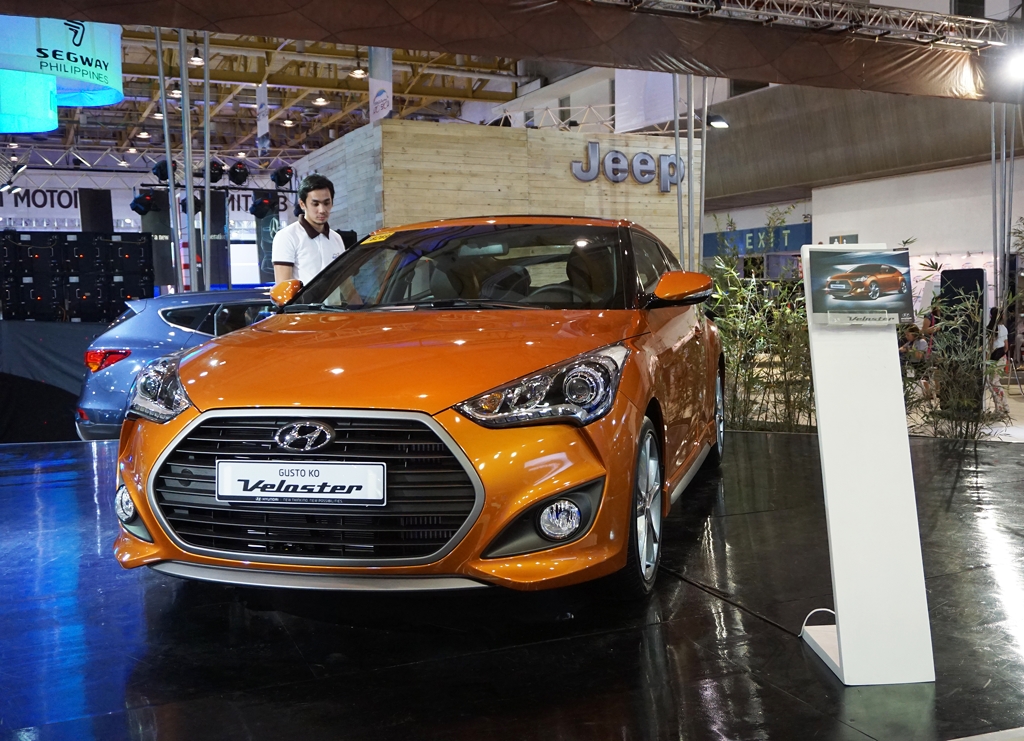 It is such a sexy three-door compact car which targets millennials. Yes guys, you read that right. Three doors instead of the usual four. It is somewhat strange but still makes for a great looking car.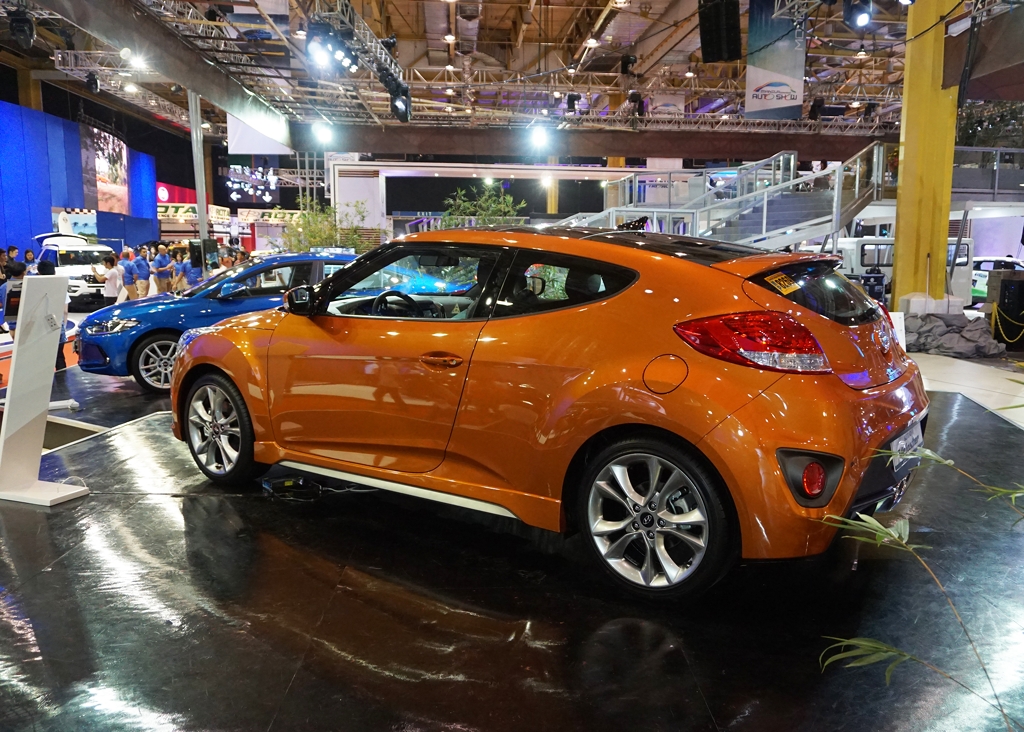 It features a 1.6L turbocharged engine and a 6-speed manual transmission with B&M racing sport shifter.
Calling all car race enthusiasts out there, the Hyundai Veloster might just be what you are looking for.
Lamborghini
It is such a bummer that the Lamborghini here was displayed without much info. But who cares about the specs anyway? Lamborghini is a Lamborghini. End of story.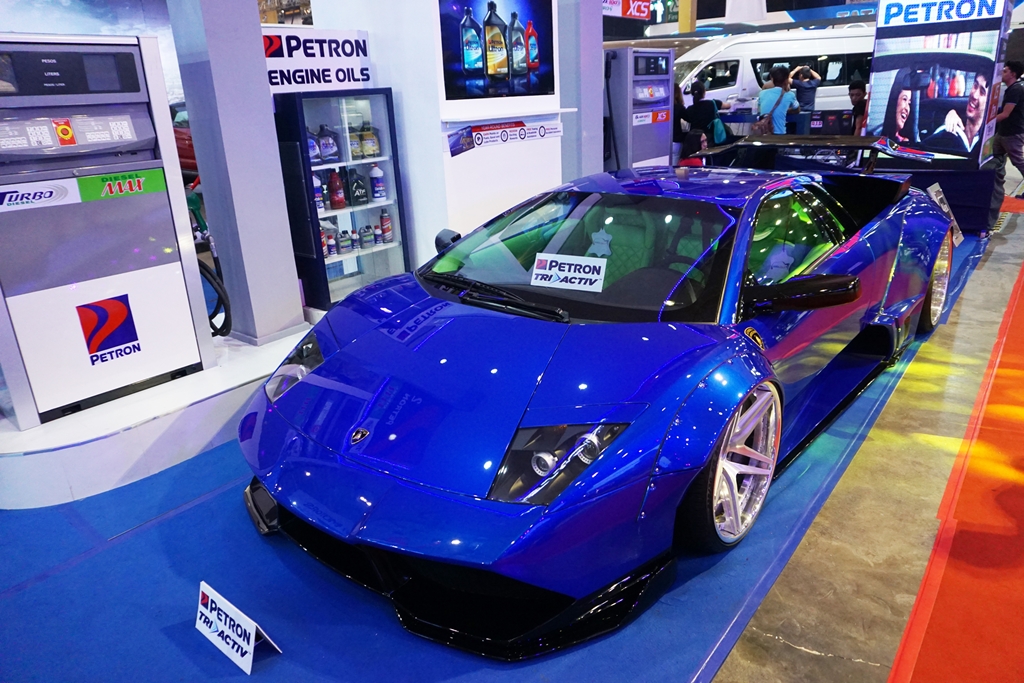 Kia Sportage
I guess compact SUVs are the trend nowadays and Kia is always up-to-date with that trend especially now that they just launched their All New Sportage.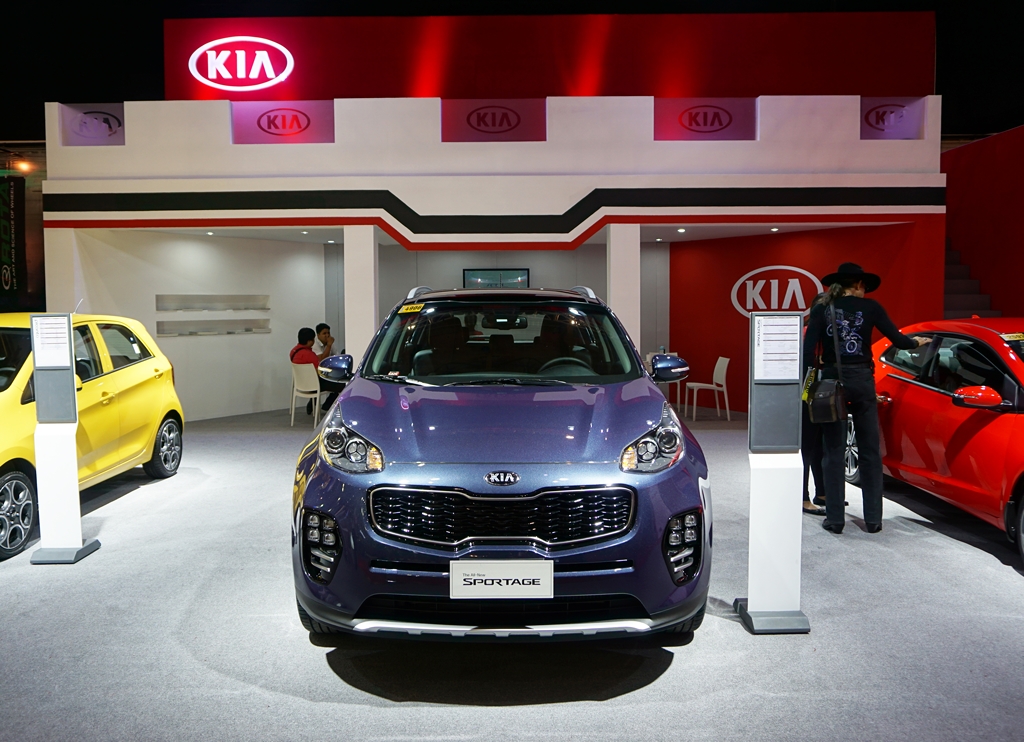 The Kia Sportage focuses its features on safety by packing with it six airbags, parking assist systems and auto-cruise controls.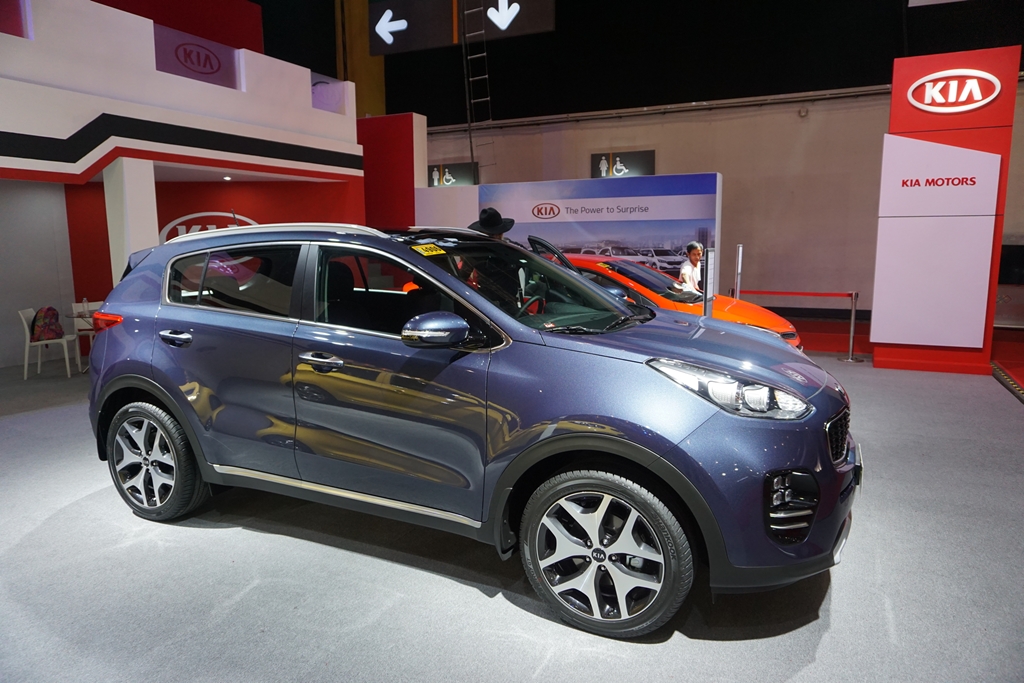 Subaru Viziv 2 Concept
If there is an award for the best-looking car at MIAS 2016, it would definitely go to Subaru Viziv 2 Concept.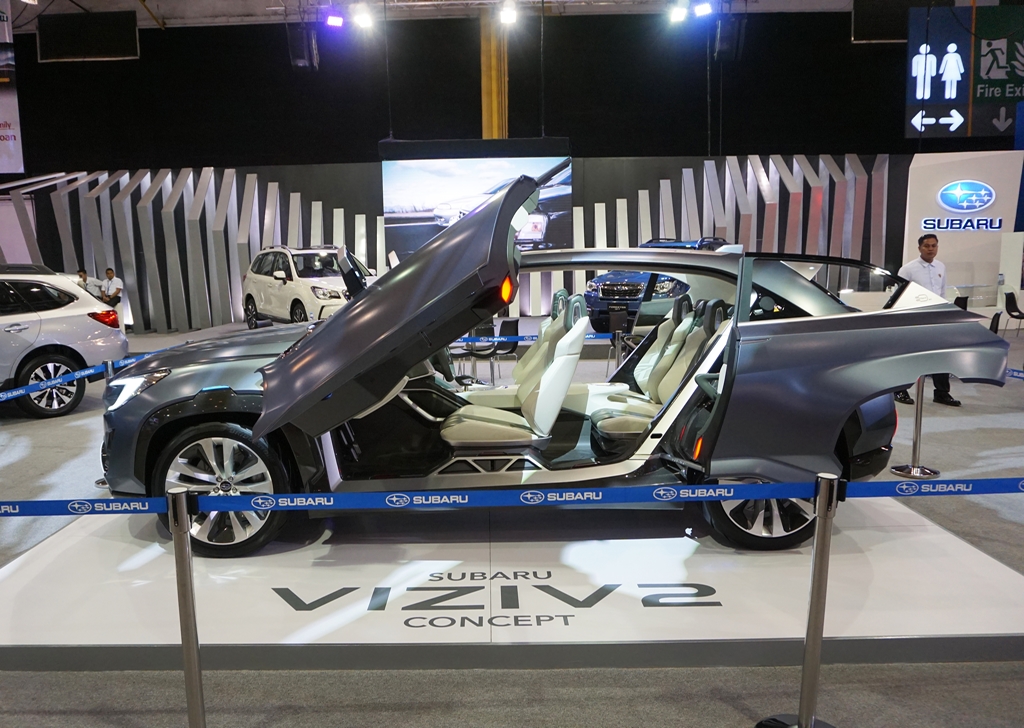 It is so futuristic. Just look at the all-glass roof…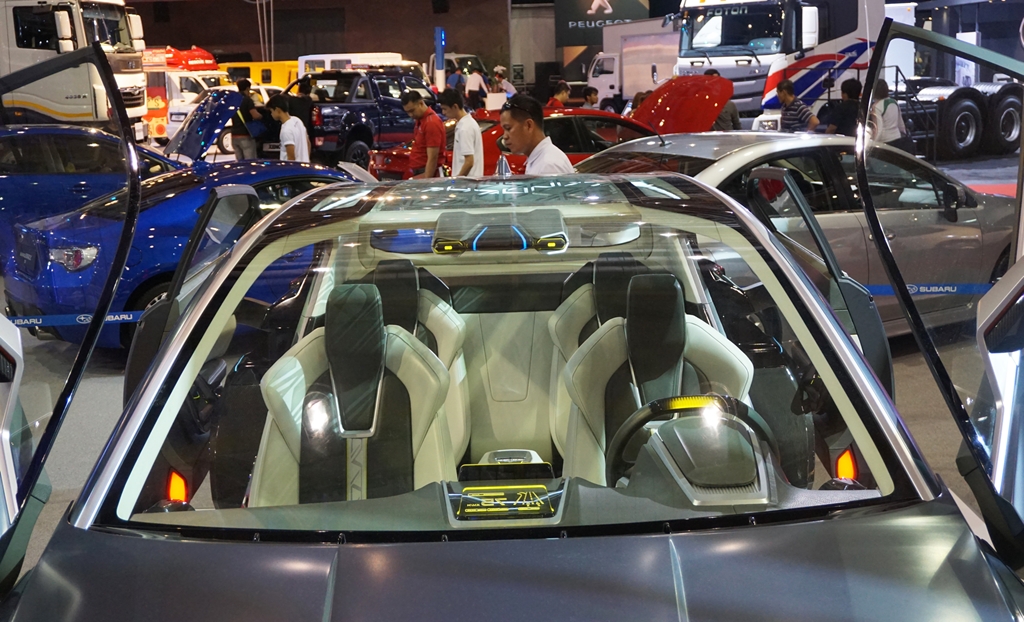 Plus the combination of a swing-up and sliding doors makes it look and feel like the "Batmobile" in the world that we live in.
I wanted to check its interiors and take detailed photos of it but unfortunately, it was surrounded by barricade pull-out tapes.
As of now, the Subaru Viziv 2 is still a concept car. I can't wait to see a working version of it cruising the roads of Manila. It's gonna be awesome I'm sure!

*    *    *    *
And that concludes the highlights of this year's Manila International Auto Show held at the World Trade Center in Pasay City last month. See you next year at MIAS 2017.
Now before you go, tell me which of the cars we featured in this story is your favorite and why?
Follow Pinoy Guy Guide on Instagram, Facebook and Twitter to see upcoming men's lifestyle features.