I remember the good old days when all I had in my pockets were a bi-fold wallet, a handkerchief and that's pretty much it. Those were the days when you did not need to bring your smartphone when you go out of the house and days when you didn't have bulging pockets as a result of carrying those smart devices.
Then came the era of gadgets. It all started with the cellphone, then the iPod, the tablet, the laptop and now we even have smart watches, powerbanks, pocket wifis, headphones and DSLR cameras. With all these devices available to us nowadays and something we need on an almost daily basis, how on earth could you fit all of them in your pockets? Impossible, isn't it?
In the age of tech savvy peeps like us, what we need is a bag that could carry all of these gadgets. I've tried the usual backpacks that you can buy at your favorite denim brands and yes they are fine, but only temporarily because I don't think that they are good enough to protect our costly gadgets from being dropped or being scratched.
Good thing, I found a brand of bags that can handle all of that plus more. Meet STM bags.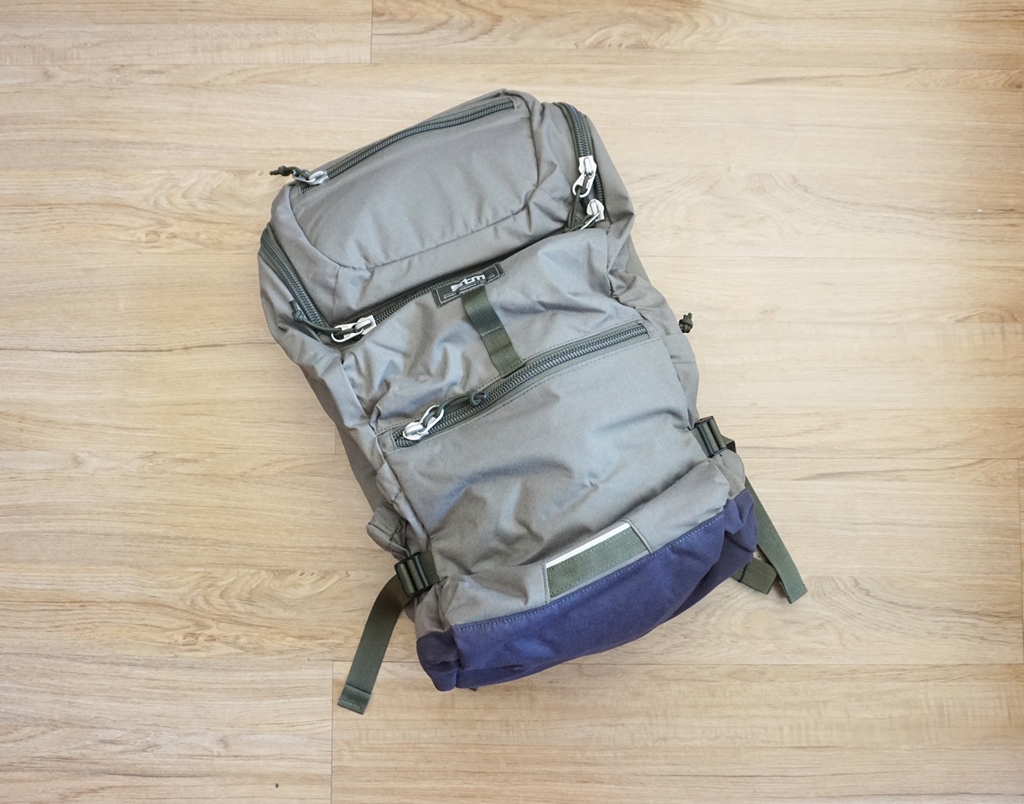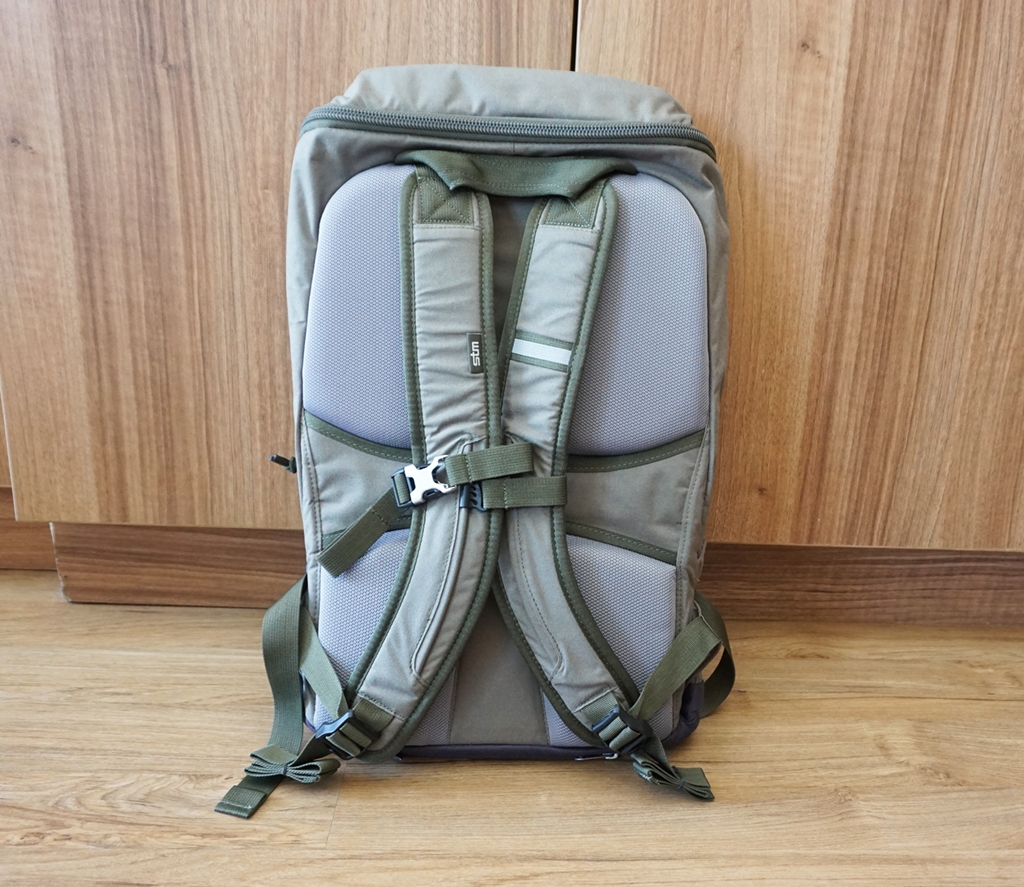 STM is an Australian brand that makes a wide array of laptop bags, packs, tablets and phone cases to make sure that your digital gear are well-protected. Over here we are featuring one of their bag models called the STM Drifter.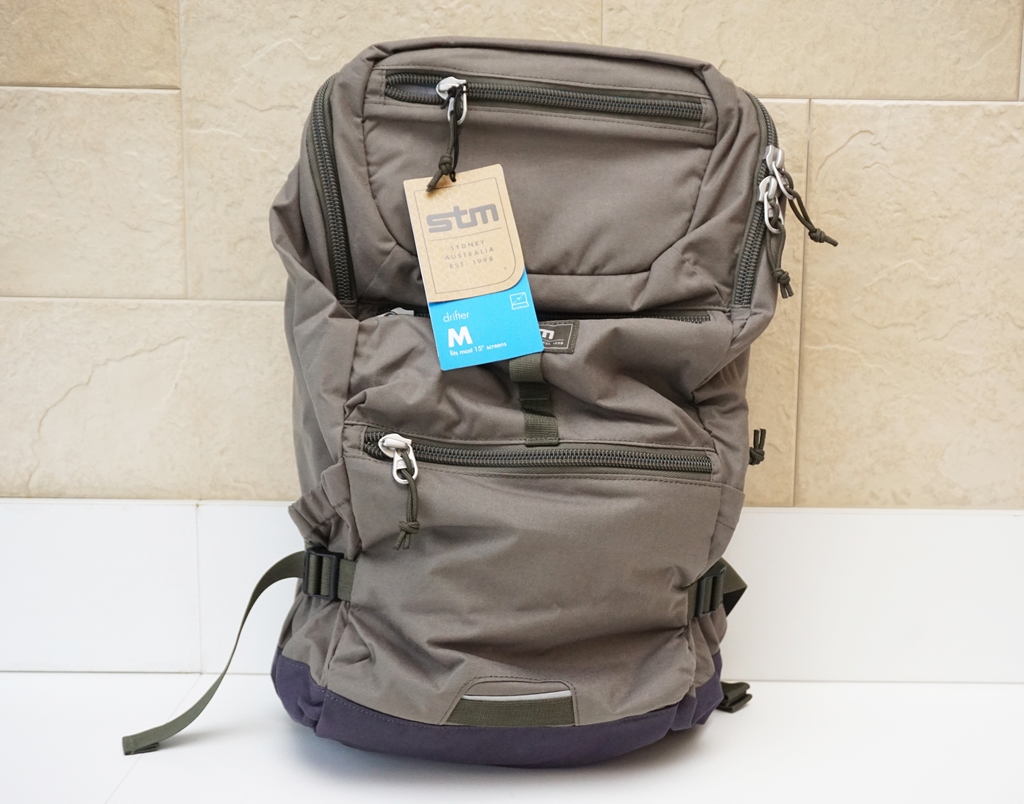 You'll notice that most laptop bags available in the market these days serve only one purpose: to fit your laptop and its charger and that's basically it. No more and no less. But as I've mentioned, millennials and the majority of guys of our generation have so much more to carry than just that. STM Drifter solves that problem by having a bag that is lightweight (despite its size and capacity) and has multiple pockets to fit in your gadgets plus all the accessories and chargers that come with it.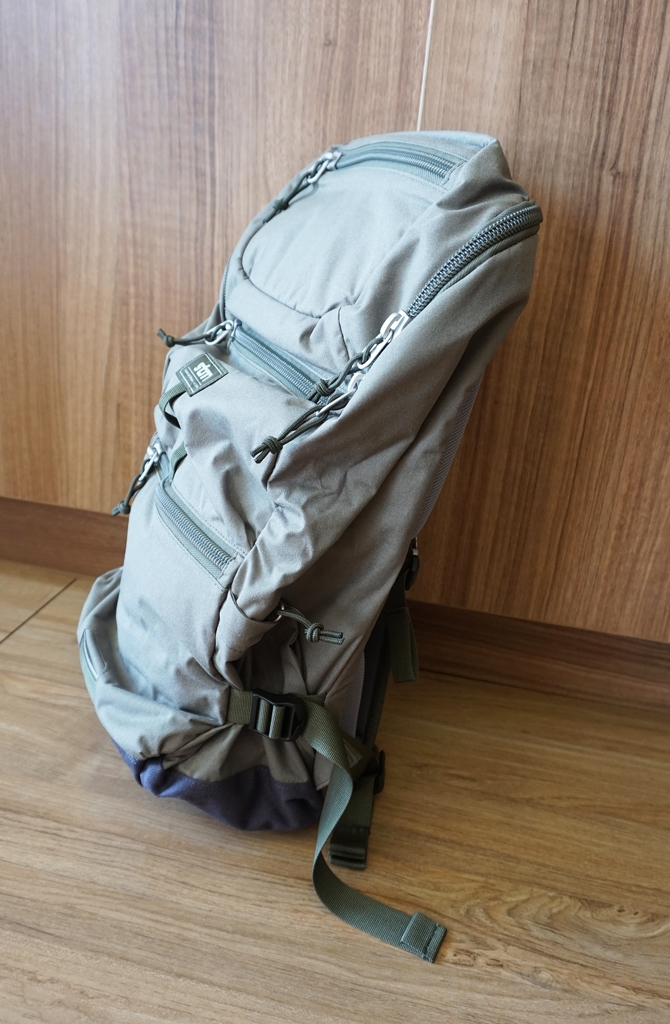 A common problem I've had with putting a lot of gadgets in one backpack (with few pockets), is the struggle of trying to find one of its accessories inside the bag. Let's say a charger, for instance.
I am sure you have experienced pulling everything out of your bag, even those you don't need at the moment, just to get the charger. Pretty annoying isn't it? In fact, some bags have very inconvenient ergonomics that your lazy self would just want to use one hand to blindly grope inside the bag and pull out the charger without caring if it gets strangled with other peripherals. I'm not sure though if that is something that you would want, because I know for certain that you'll end up breaking your cables and your devices. It happened to me and I learned it the hard (and expensive) way because I had to buy new peripherals.
But that wouldn't a be a problem with the STM Drifter. As you'll see here, it has a number of pockets all in the right places so that you can put each accessory in your bag separately.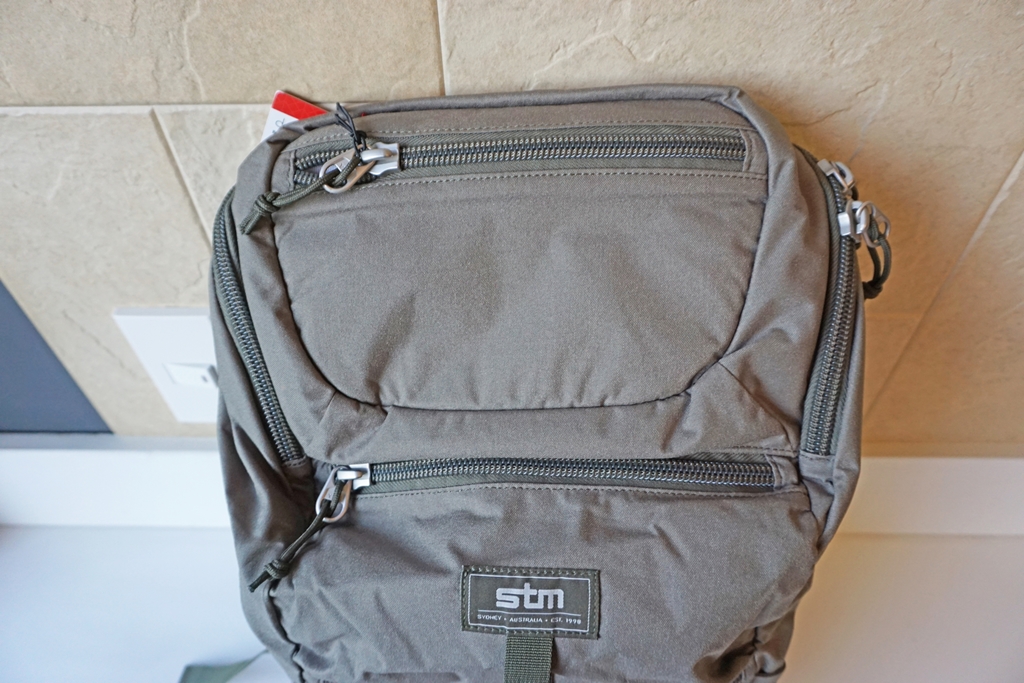 It is more organized and more convenient because you can easily find anything you need in one of its pockets.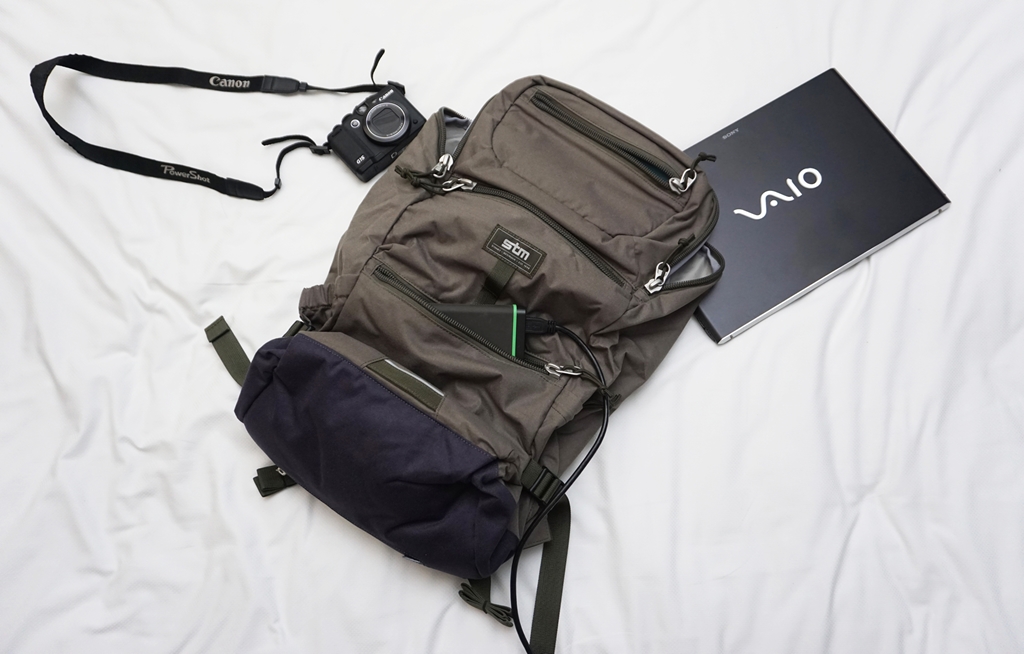 You will also notice that the compartments of the STM Drifter have high-density padding. It gives you the much needed peace of mind knowing that your gadgets are well-protected and secured.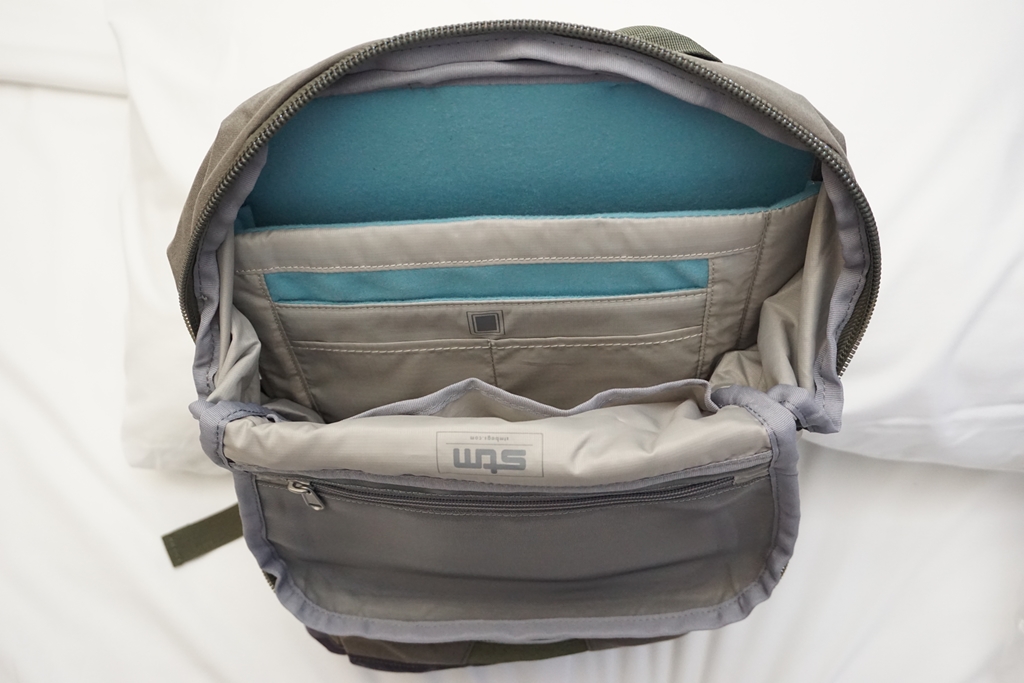 The extra high-quality cushions will definitely lessen the impact to your devices in case you accidentally drop your bag.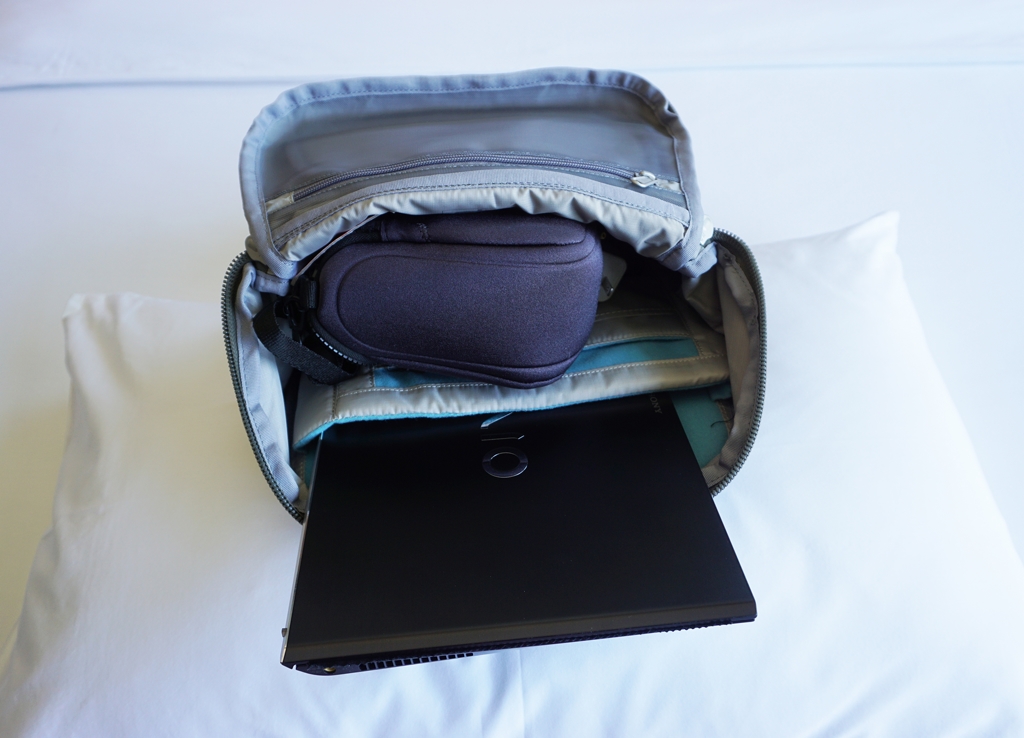 The STM Drifter can fit in not only your 15-inch laptop, but also all the other stuff you need at school, work or travel. This would include your gym gear, lunch box, umbrella, work documents and a bunch of other paraphernalia you need in your daily lifestyle as a guy. So no need to carry a separate gym bag with you. Just the STM Drifter backpack and you are all set.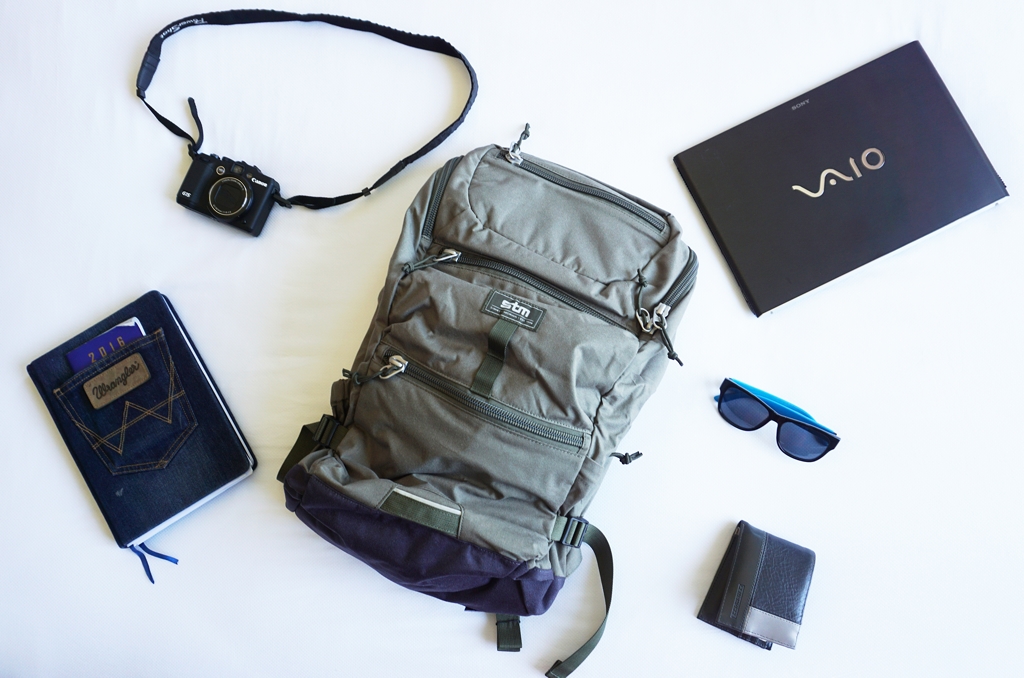 You will also see that unlike the usual messenger-type shoulder bags that come as a freebie when you buy a new laptop, the STM Drifter is one heck of a stylish bag, too!
Tell me honestly: when you see this bag would you even think that it is a laptop bag?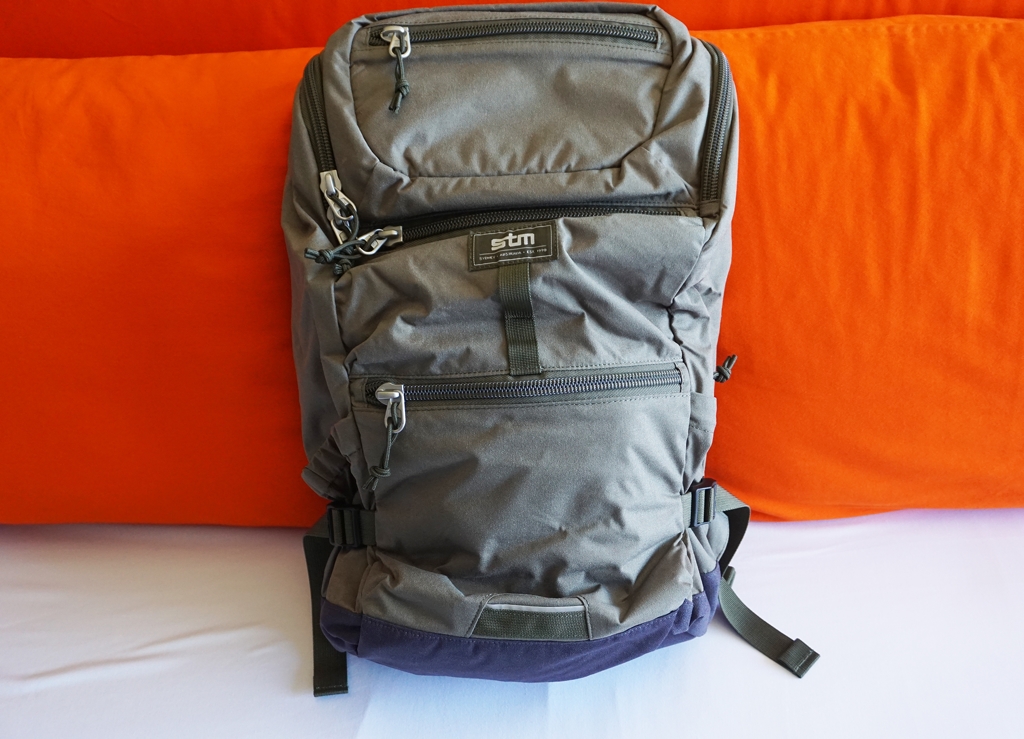 I bet not. The retro-style design of the STM Drifter looks dapper and can easily go with your outdoor and smart casual outfits just like this.
Drifter bags by STM are available at all Urbanize Stores located at Gateway Mall, Shangri-La Plaza Mall, U.P. Town Ayala Mall, Glorietta 3, Makati, Uptown BGC, Venice Grand Canal, Alabang Town Center, The District, Imus, Serin, Tagaytay, Solenad 3, Nuvali, Power Mac Center and Rustans Department Store.
Disclosure: This post is a collaboration between STM and Pinoy Guy Guide.