Birthdays are always special.
I've read somewhere that models would watch their diets every single day and count calories all year round except on one particular day of the year – their birthdays. Just like every normal person, models reserve their birthdays for food indulgences.
And speaking of indulgences, last August 25 was my own birthday and even if I'm just a blogger (not a model), I've always wanted to indulge in food during my special day. So I was looking for classy but affordable places to dine with my family when I spotted a new hotel at the Mall of Asia Complex called Conrad Manila, one of the Hilton-branded hotels.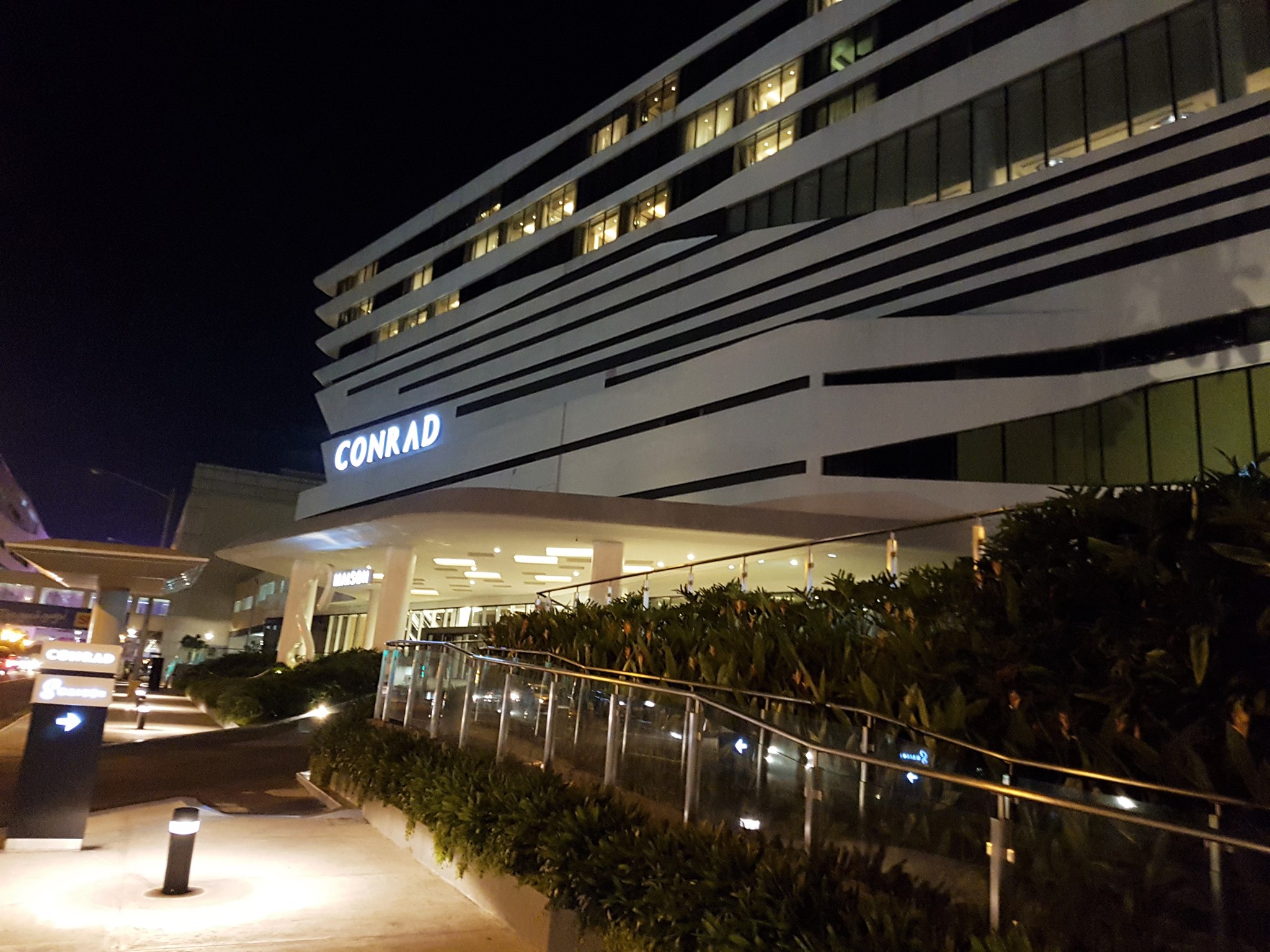 I discovered that Conrad's main dining restaurant is called Brasserie on 3. For those who have not yet heard about the word brasserie – it is a French term for a restaurant with a relaxed setting.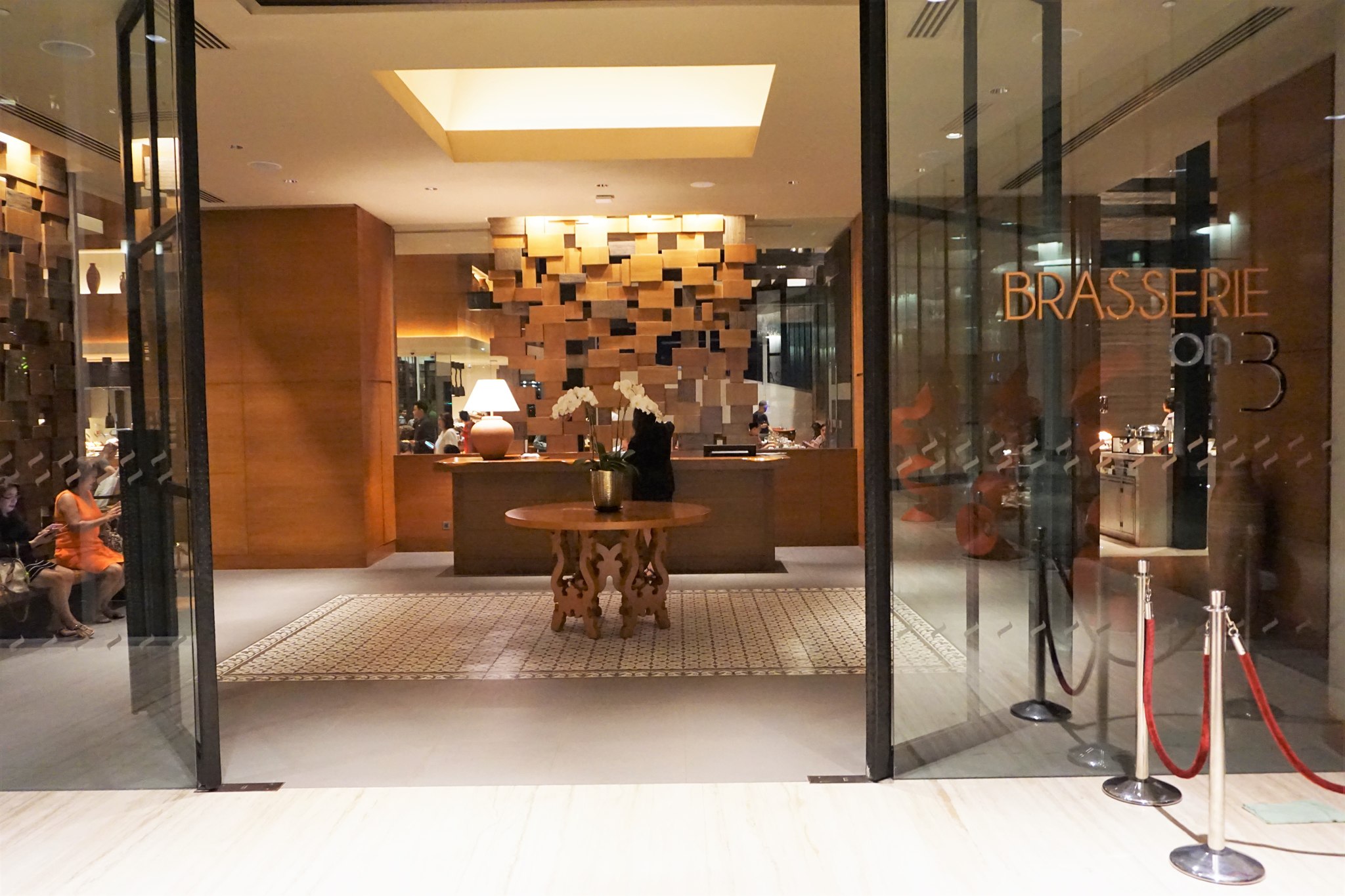 As of this writing, I've already eaten twice at Conrad's Brasserie on 3. The first one was during a family get-together where we had their a la carte menu while the second one, which I will be mostly talking about in this post, was during my birthday where we tried their dinner buffet. If you also plan on dining at Brasserie on 3, I would highly-recommend that you try their buffet instead of their a la carte menu. It is more worth it.
The crew of Brasserie on 3 gave us some background of their restaurant and it was during that time that we learned that they cater their buffet to both local and international tastes. When you go there, you will find that the food that they serve is actually a combination of Filipino and Western cuisine.
In this post, I'll be taking you on a quick tour inside the restaurant and show you pictures of the food from their buffet tables. Get some table napkins ready because you might just find yourself drooling.
Ambiance
I'll be starting the tour with the resto's ambiance. Sticking true to its name, Brasserie on 3 has a relaxed and unpretentious dining atmosphere.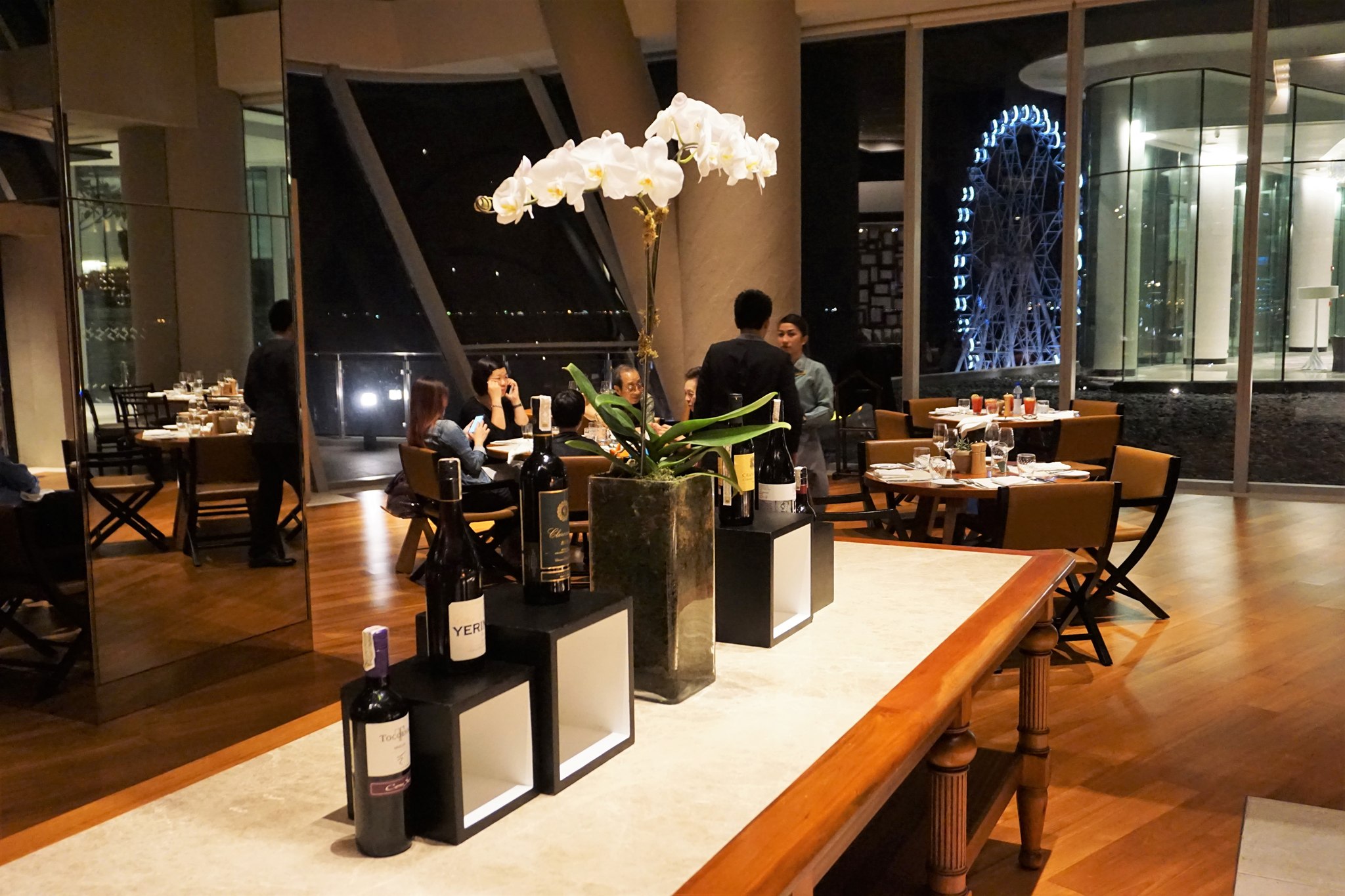 If you look at these pictures, you'll observe that the setting is not too formal.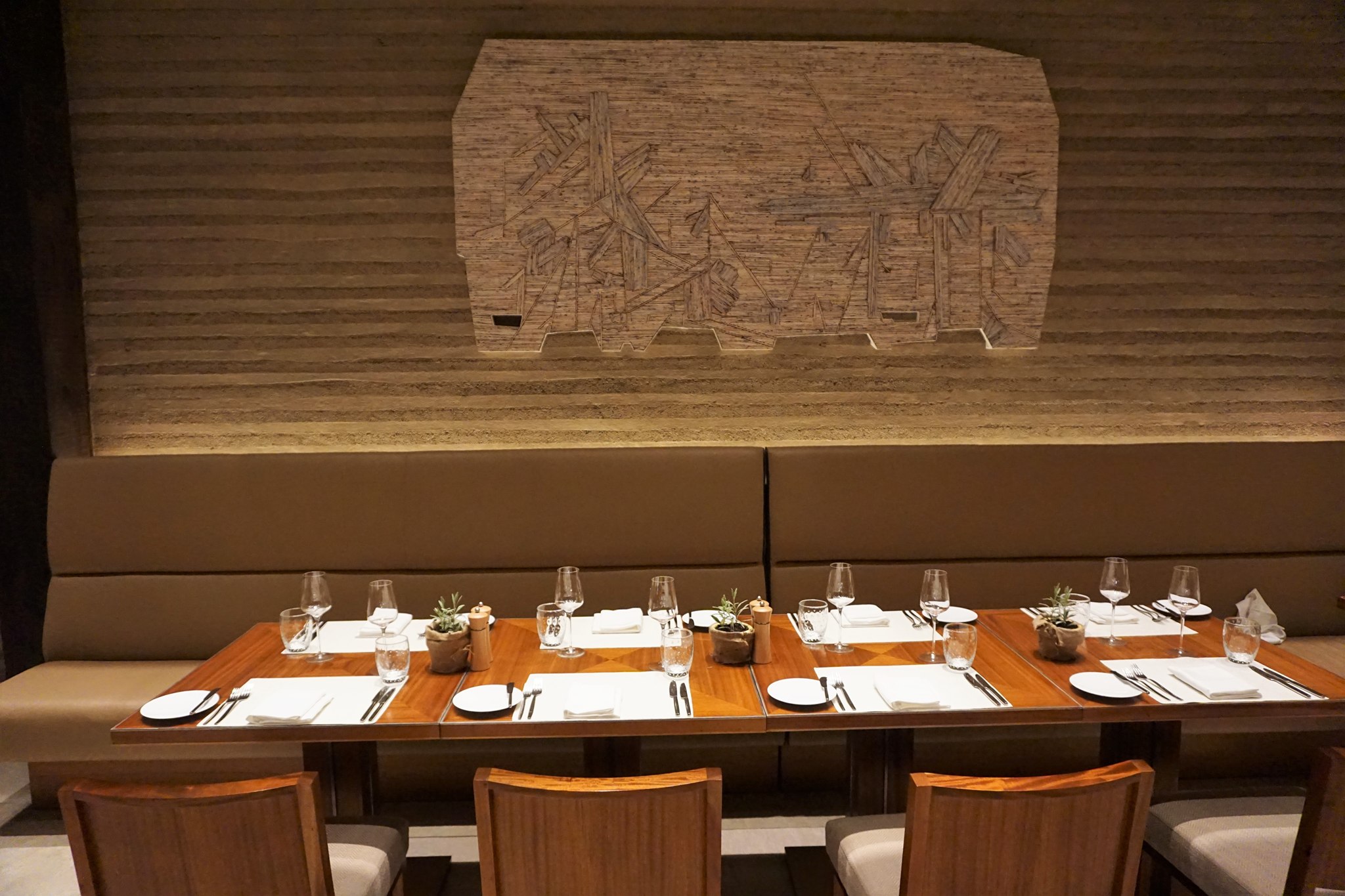 Nor is it too casual.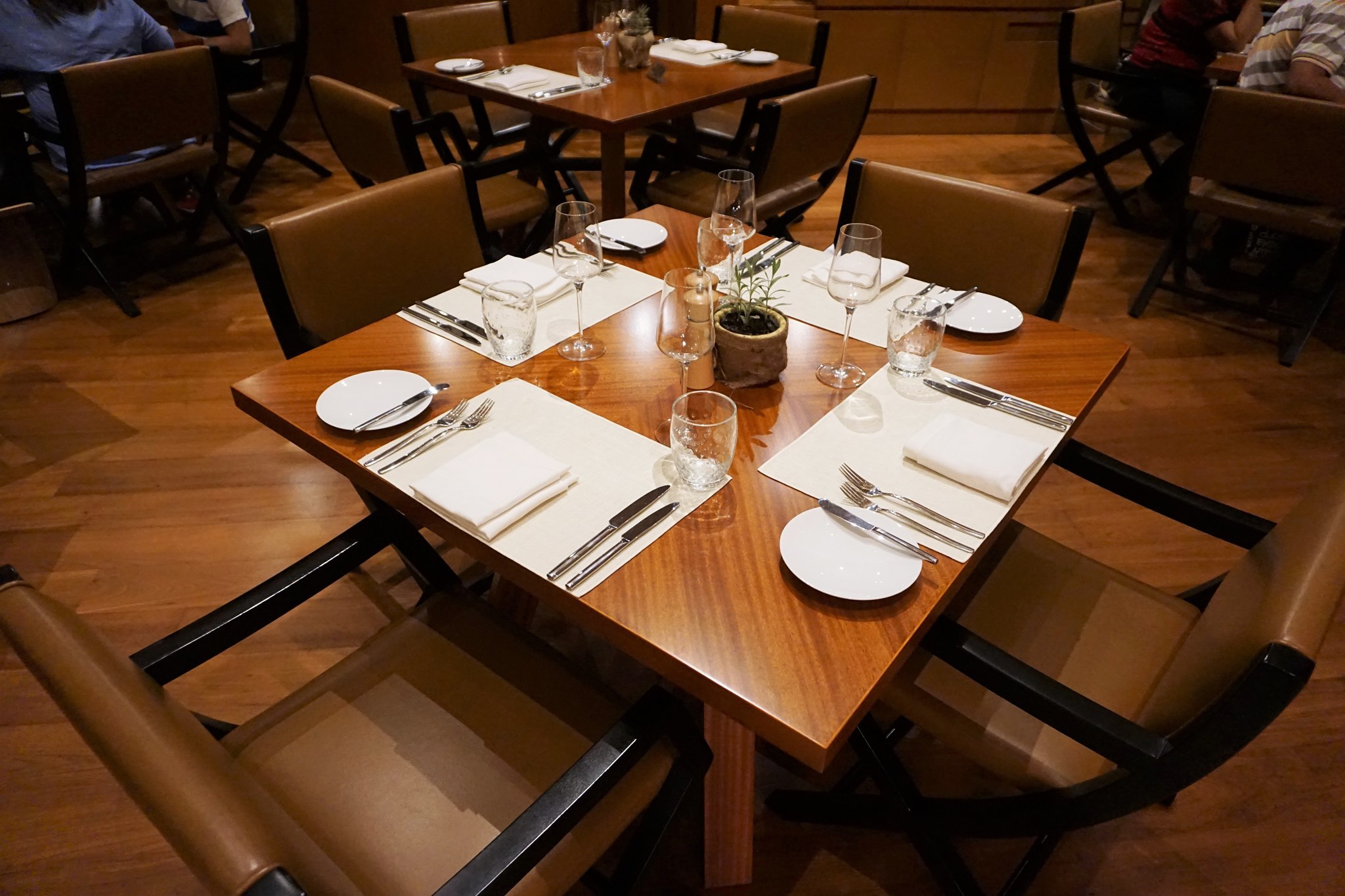 It is what we would describe as a relaxed restaurant serving hearty food – something that is "just right".
Food
As you move towards the main buffet table, you will first find some bread, pastries and soups which are ideal as appetizers.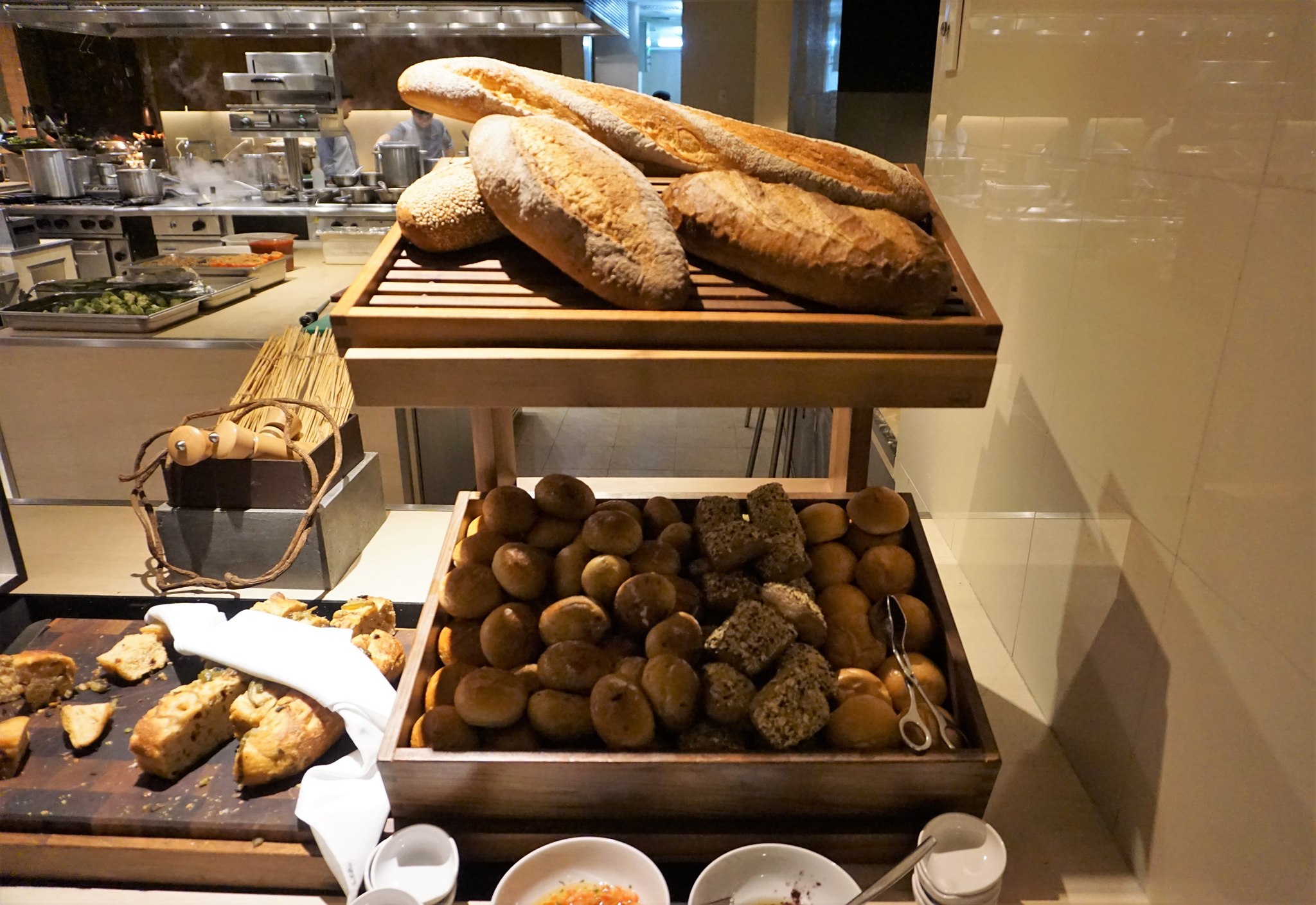 Then comes their salad area. Two of their bestsellers include their Pumpkin Salad and also their Cucumber & Sweet Melon Salad.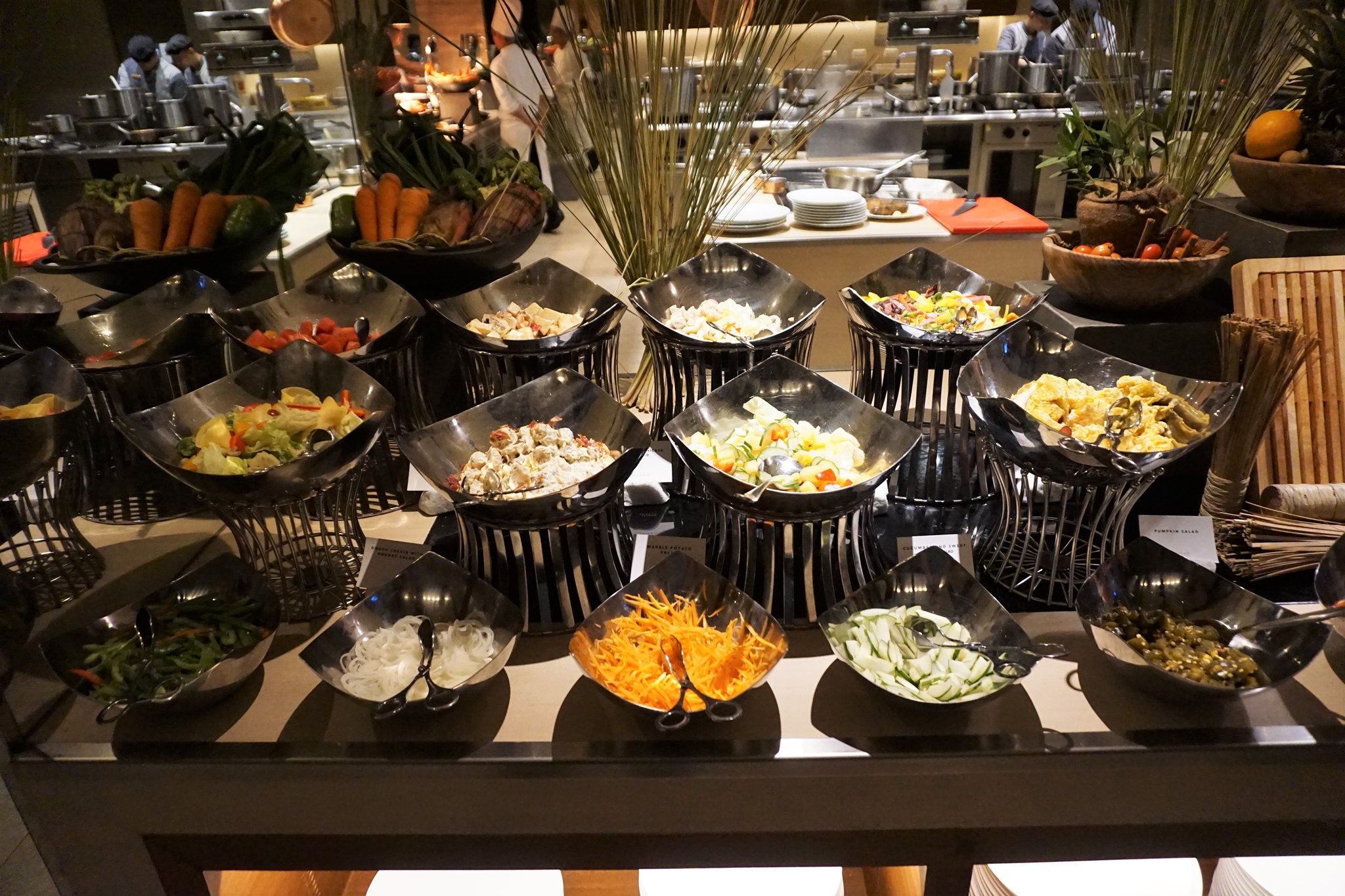 Everyone loves something that is familiar to them, right? So as you move towards the main course area, you will be pleasantly surprised and happy to find a majority of Filipino and Western dishes.
Here goes their Beef Stew, Agli Olio pasta and Baby Back Ribs.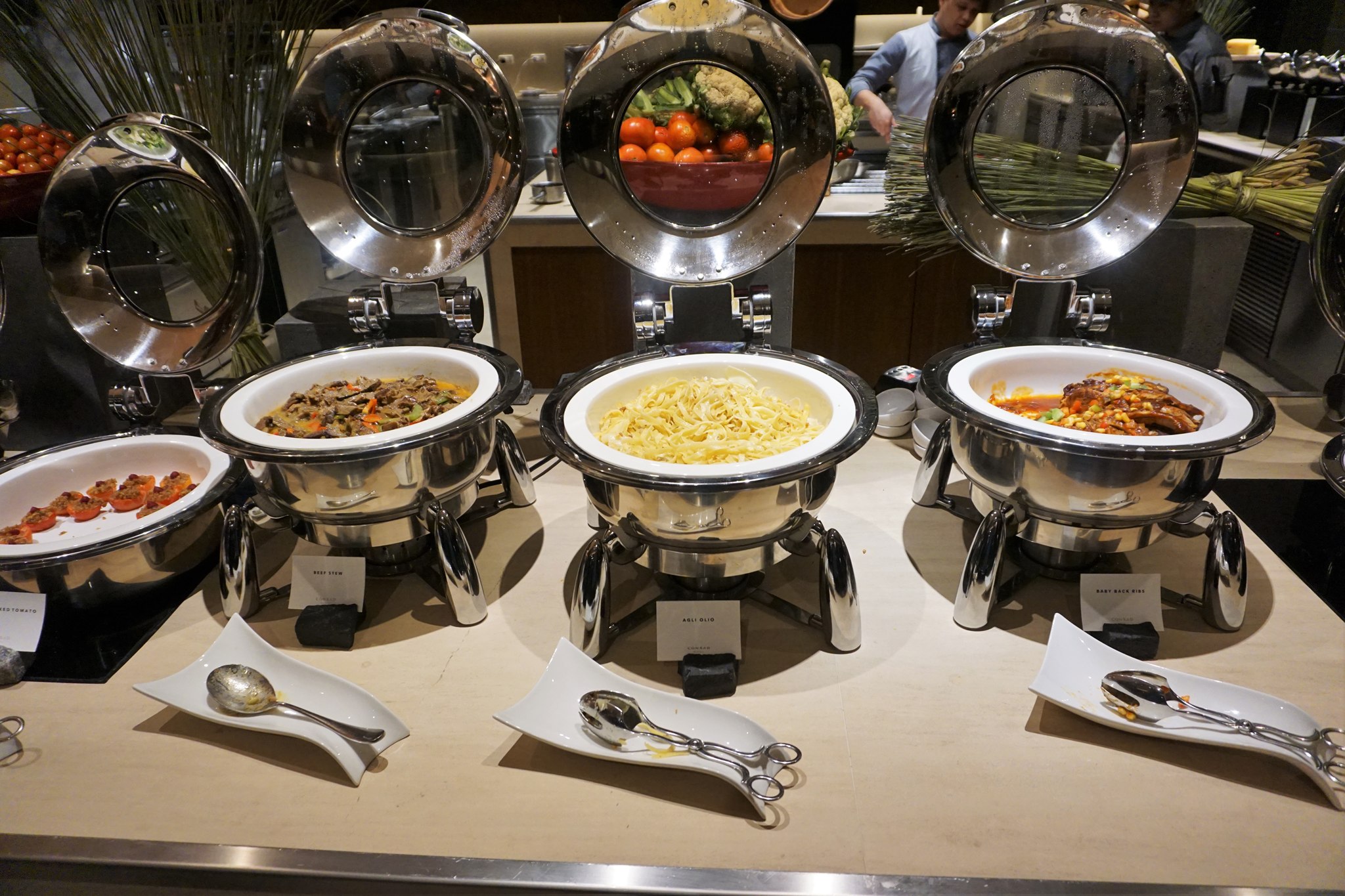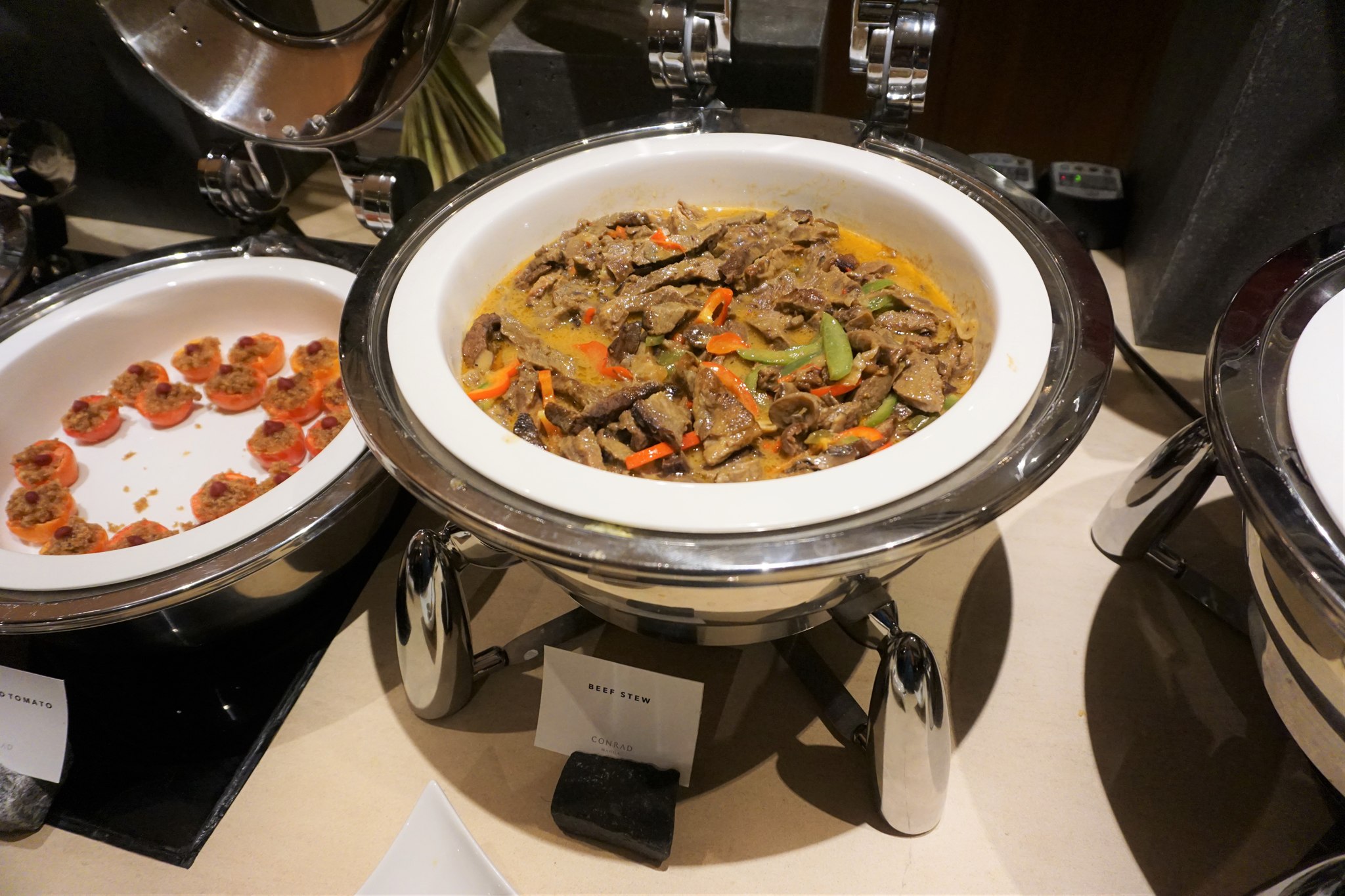 Then in this corner you will be presented with Gratinated Seafoods, Pan Seared Fish and Chicken ala King. The Chicken ala King is a must-try. It's pretty tasty.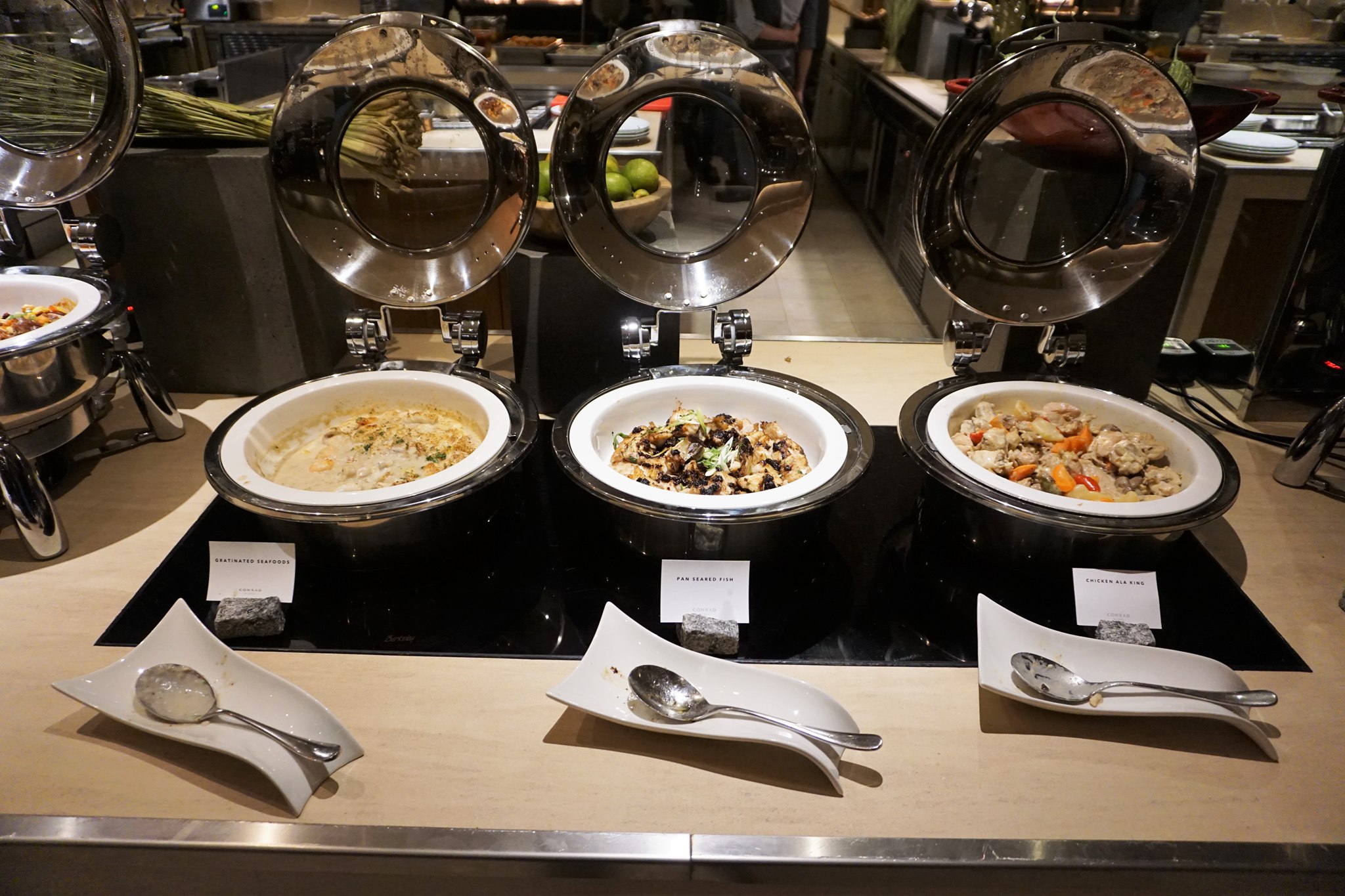 For the guys who are certified gym rats, you will find your rich and healthy source of protein from Brasserie on 3's turkey and roasted beef recipes.
As for me, this is how my plate looked like after picking healthy choices around the main course area. Delish!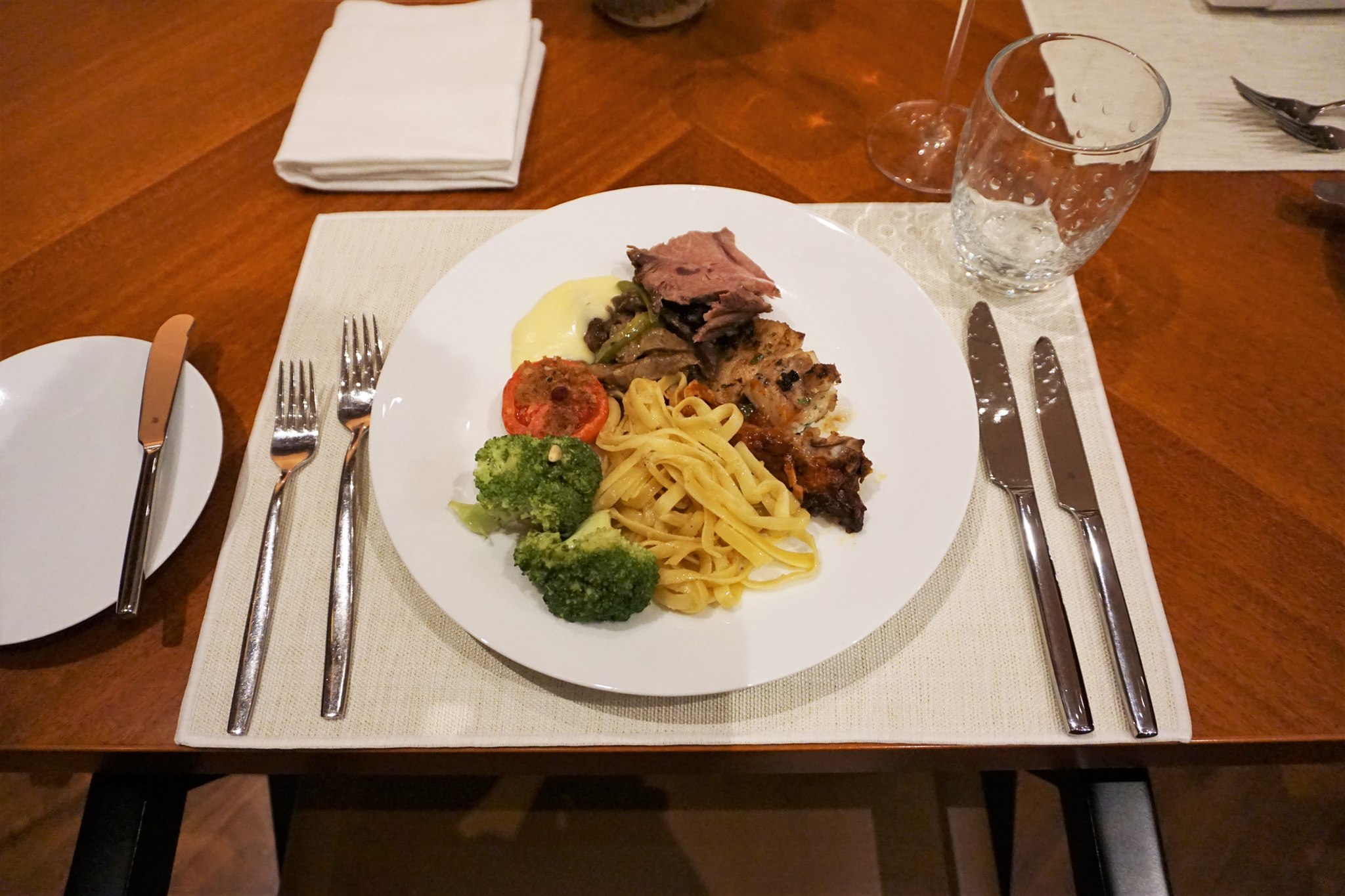 Cravings wouldn't be satisfied without desserts, right? Brasserie on 3 seems to know how to satisfy people like me with a sweet tooth. Their desserts actually exceeded my expectations as you will see below.
They have two large buffet tables for desserts. Here is one of them which has chocolates, puddings, blueberry cheesecakes and fruits.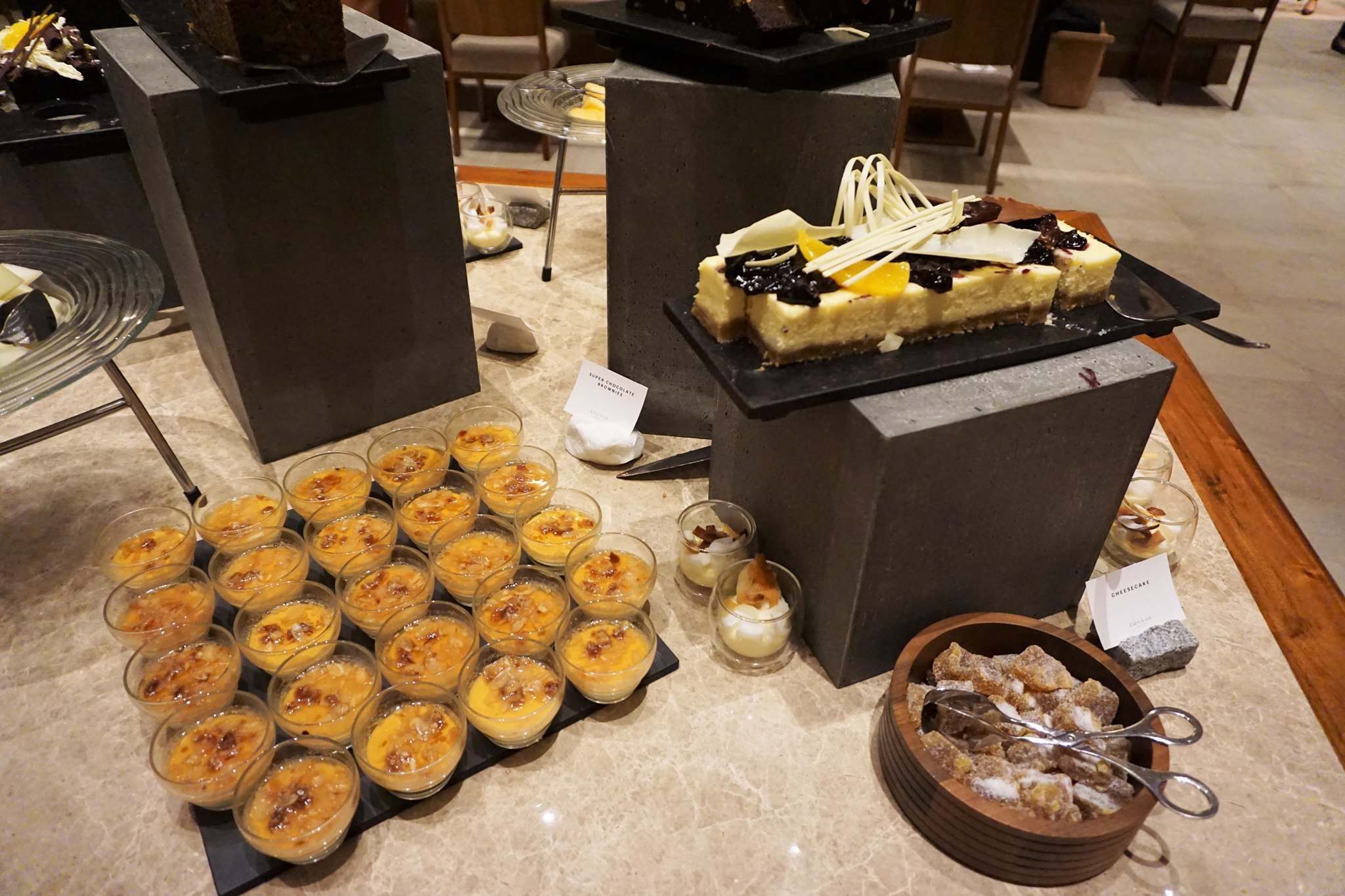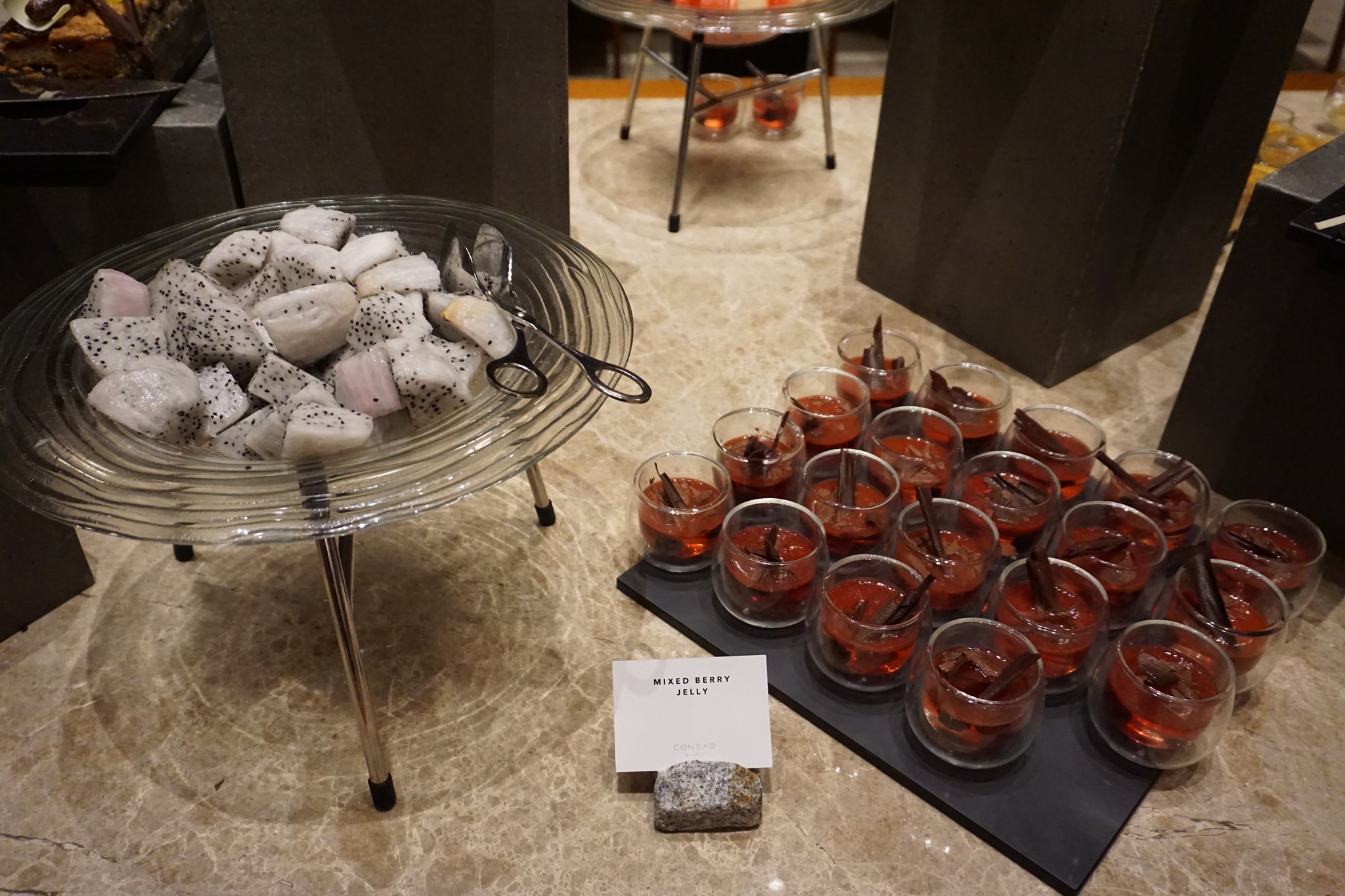 And here is the other one. It is actually a bar that serves halo-halo, ice cream and waffles. Now tell me: how fat do you want to get? Haha!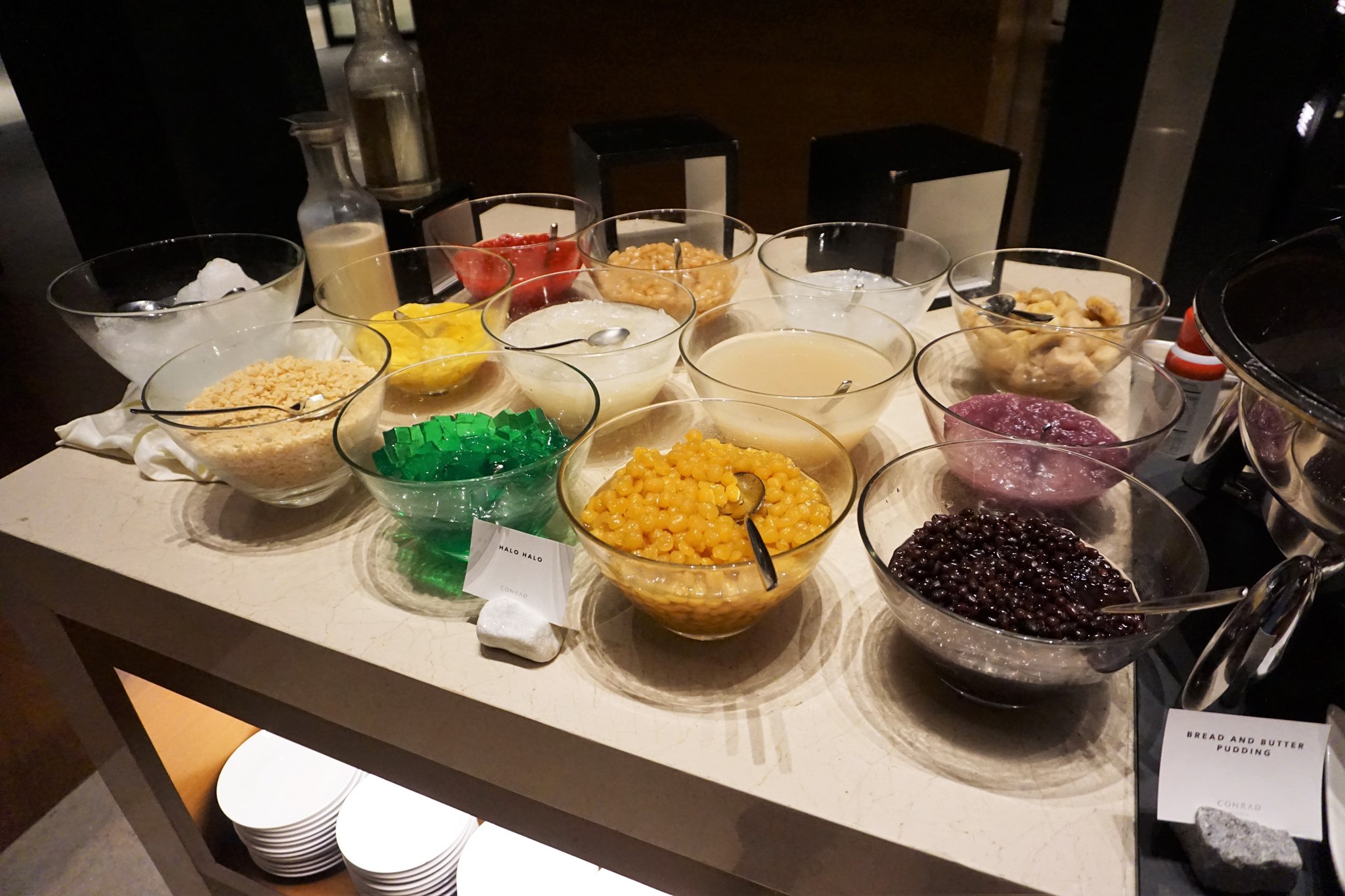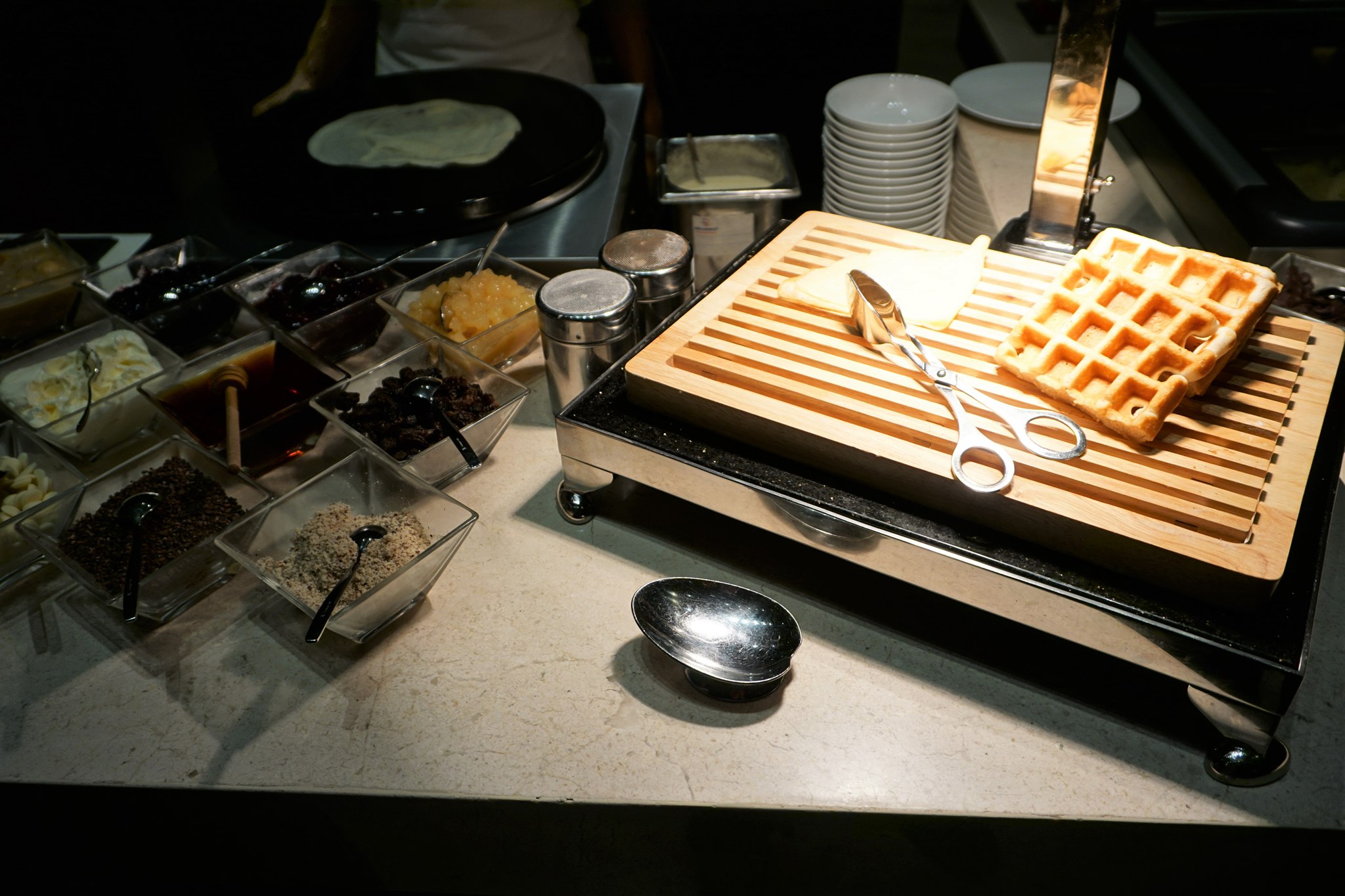 But perhaps one thing I could not resist are the chocolate curls spread all over their cakes. You see this right here?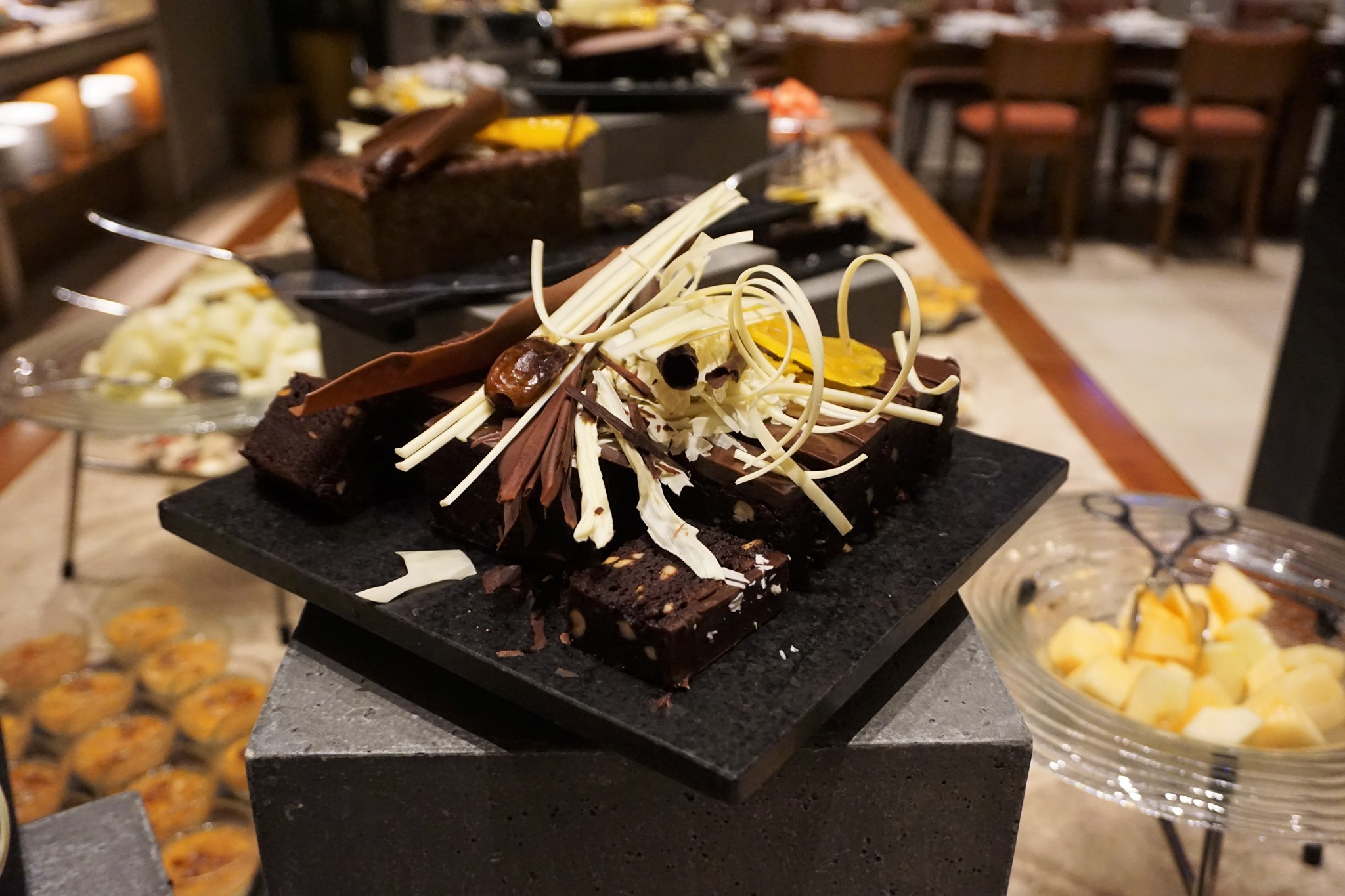 That is the main reason I keep coming back over and over to the dessert table. It's so damn good. I had to control myself or else I'll be gaining weight faster than the speed of light. Haha. But then again, it was my birthday, so who cares? It will just be a cheat day!
So here are my top picks from the dessert table. I picked a little of everything: chocolates, fresh fruits, cakes and pudding. That should be enough to keep my weight in check. Or shall we say, more than enough? LOL.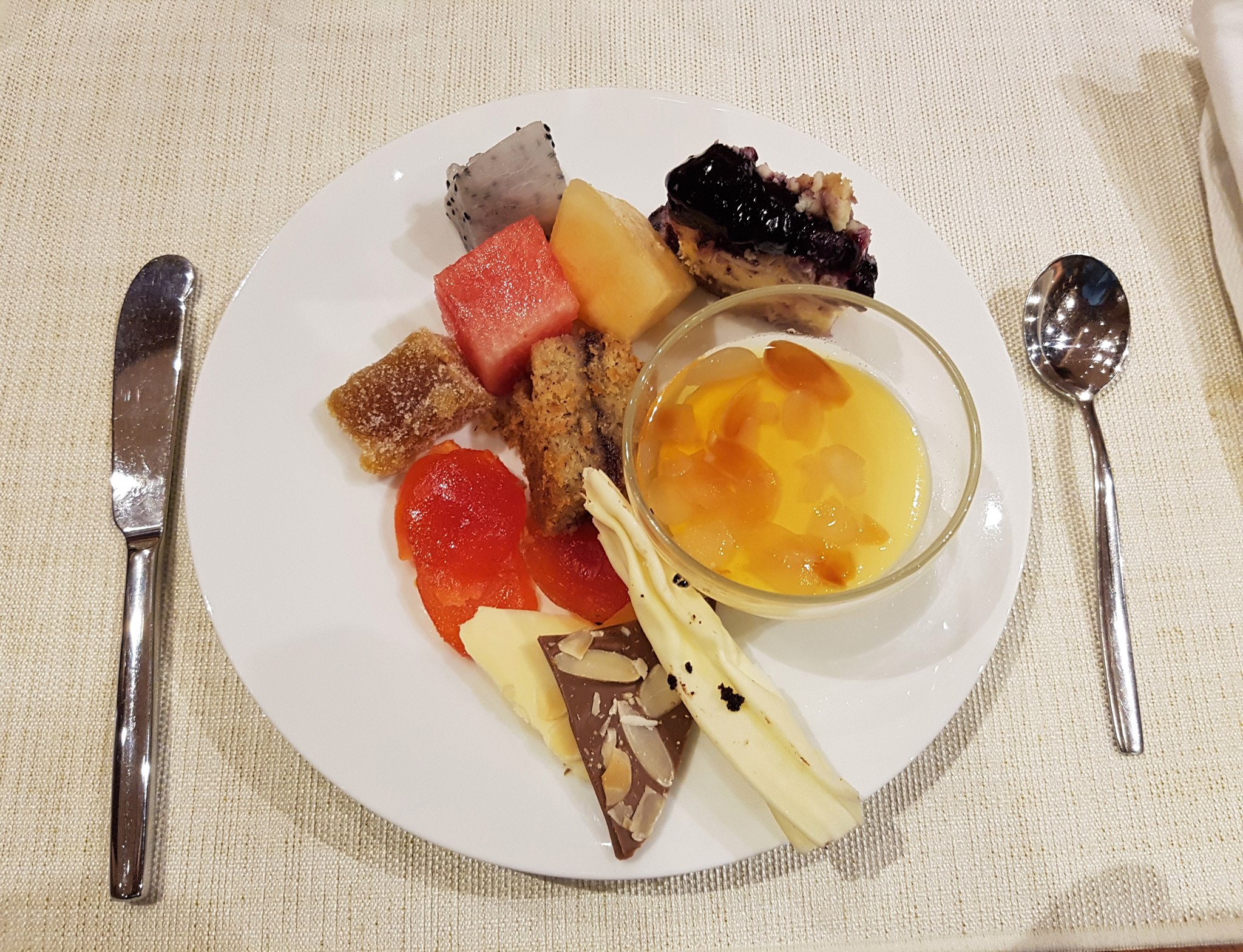 *    *    *    *
Overall, I had a great experience dining at Brasserie on 3. The convenient location, relaxed environment and palatable dishes made my birthday a blast! Best of all is that the price of their buffet is more reasonable as compared to others. Starting at 1,100 Pesos for lunch buffet and 1,250 for dinner buffet, one could say that their buffet offering is probably the best bang for the buck you can find in the metro.
Take a more detailed video tour of Brasserie on 3 by watching the clip below and don't forget to follow Pinoy Guy Guide on Facebook, Instagram and Snapchat (pinoyguyguide) for more stories.
Brasserie on 3 at Conrad Manila serves lunch buffet daily and dinner buffet on Friday, Saturday and Sunday nights. To guarantee seats, you have to call them in advance at (02) 833 9999 and make reservations.