Back in 2013, Paco Rabanne launched its sporty men's fragrance called Invictus. It was quite a success and you would even remember me featuring it here on Pinoy Guy Guide.
Now this 2016, which is roughly three years since the initial launch of the Invictus men's fragrance, Paco Rabanne introduces a variant of Invictus which they call as "Invictus Aqua".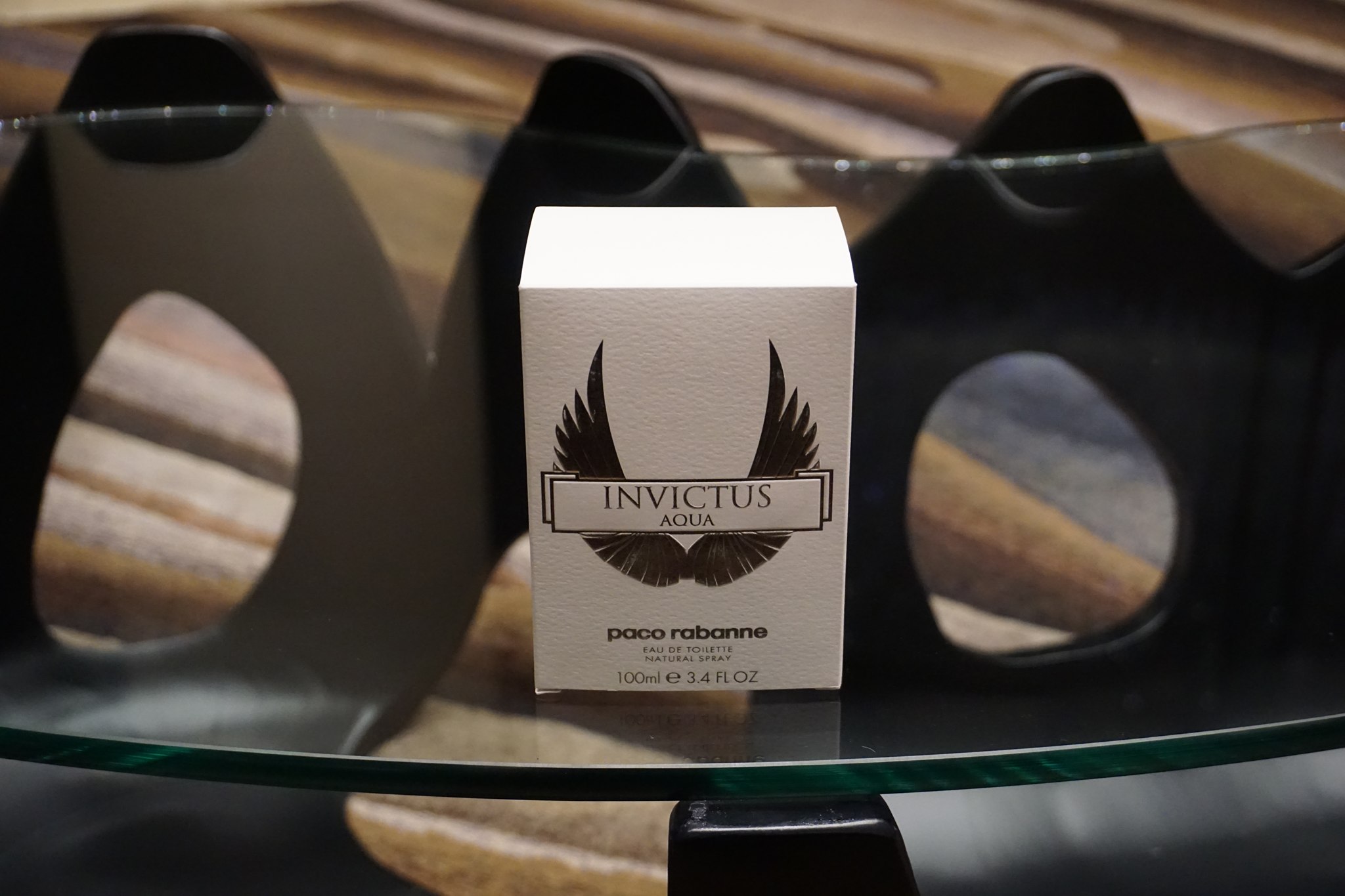 While I liked the original Invictus, I find that I'm starting to like the new Invictus Aqua more than the original. You will probably wonder why. Is it because it's newer? Nope, definitely not.
Truth be told, the original Invictus already smelled fantastic. It had that sporty smell but one thing I found after using it almost on a daily basis is that the scent can sometimes come off as too strong. You have to be careful not to overspray it because it is a bit overpowering. But the good news is that that's not the case with the new Invictus Aqua.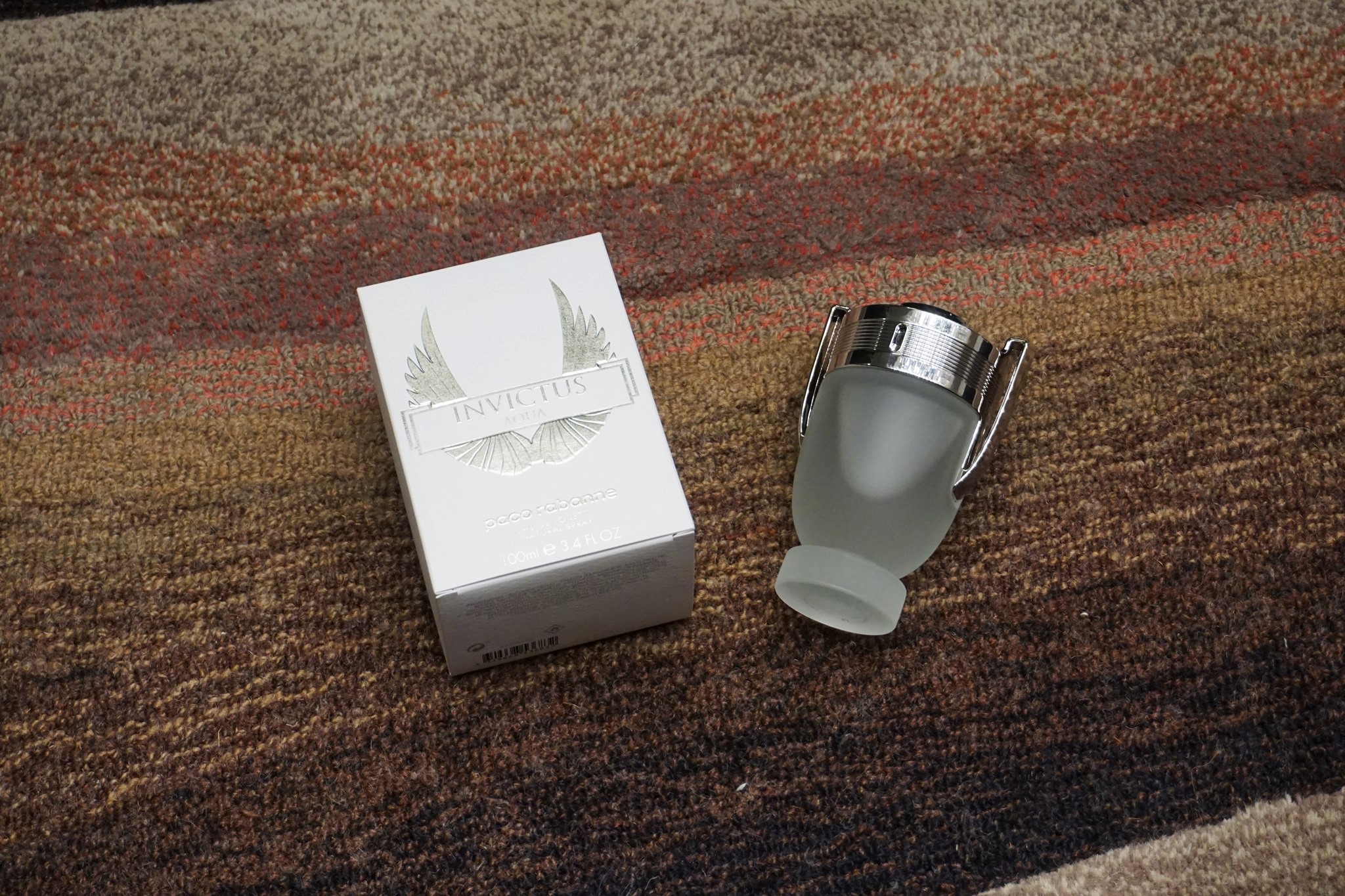 With the Invictus Aqua, Paco Rabanne managed to retain the same great marine and sporty scent of the original Invictus but this time, they tweaked the smell a bit. Based from my observation the new fragrance has a milder but more "aqua" scent.
You will also notice that it comes in the same trophy-shaped bottle as the original. The only difference is that the Invictus Aqua has a frosted bottle while the original Invictus comes in a clear bottle.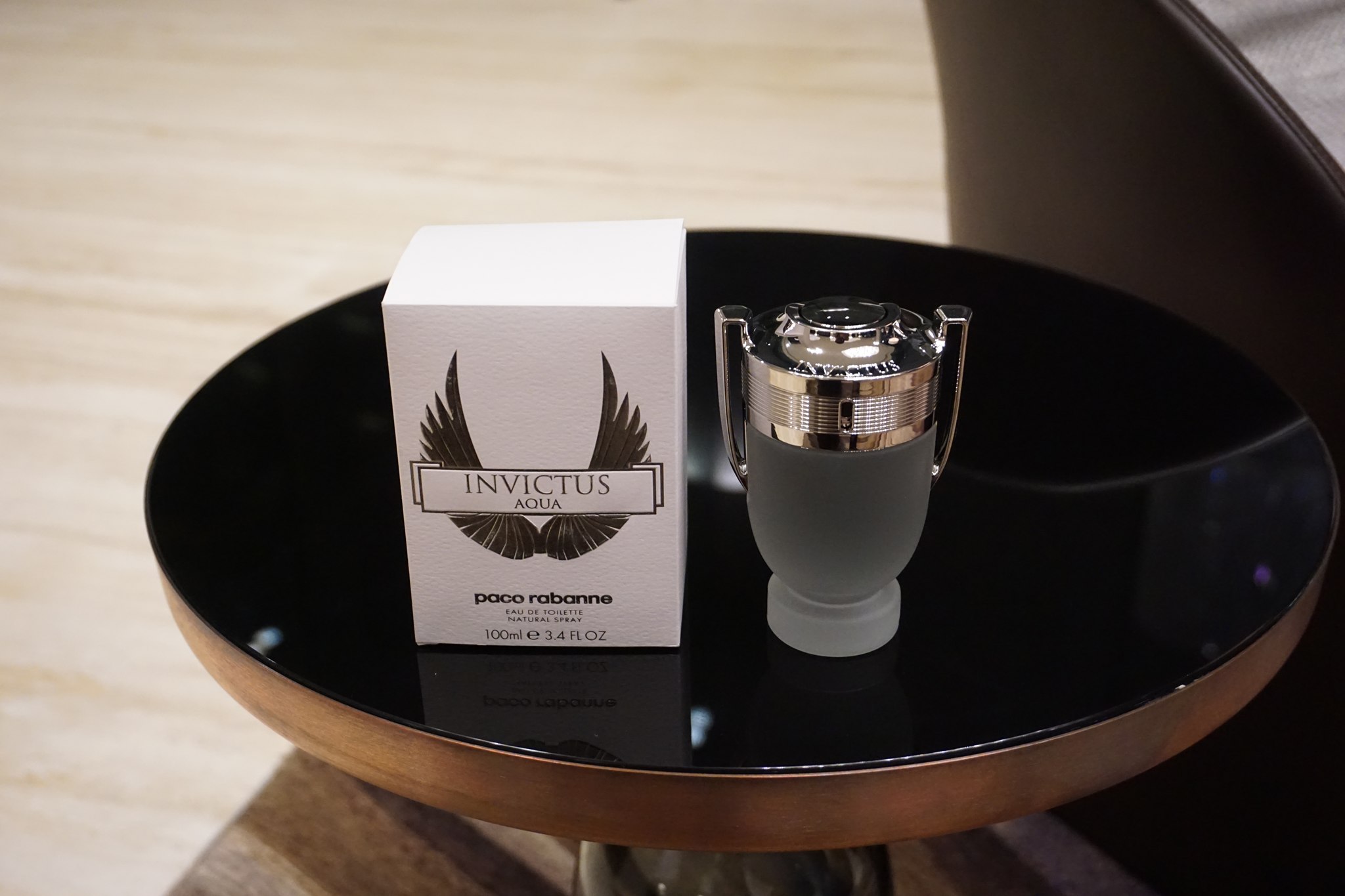 In case you would like to dive into the nitty-gritty description of the scent, which to be honest only perfumers and enthusiasts would understand, then I'll be more than happy and willing to give you all the details as follows.
The scent is a mixture of Guaiac Wood, Ambergris, Pink Pepper, Grapefruit Zests & Yuyu, Violet Leaves and Marine Accord. All of these gives the Invictus Aqua a virile, fresh and spicy fragrance for men.
It is absolutely a date-worthy scent and something I would recommend you to try especially if you are looking for a new perfume to wear.
Invictus Aqua for Men and Olympéa Aqua for Women
One of the things that makes Paco Rabanne unique as compared to other brands of perfumes is the way they release a men's and women's version of their scents which couples would love.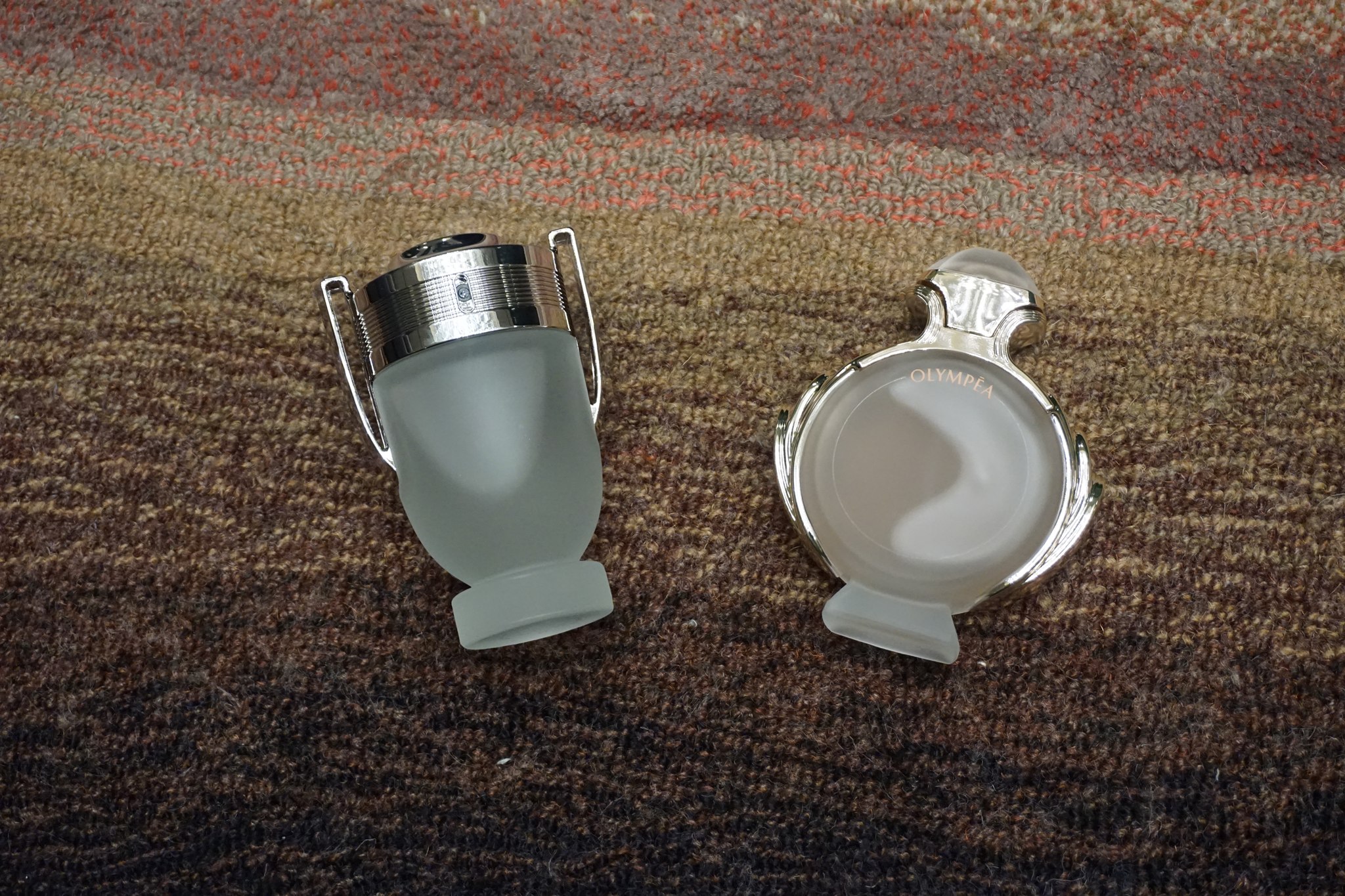 When they released Invictus Aqua, they simultaneously released an accompanying fragrance for women called Paco Rabanne Olympéa Aqua.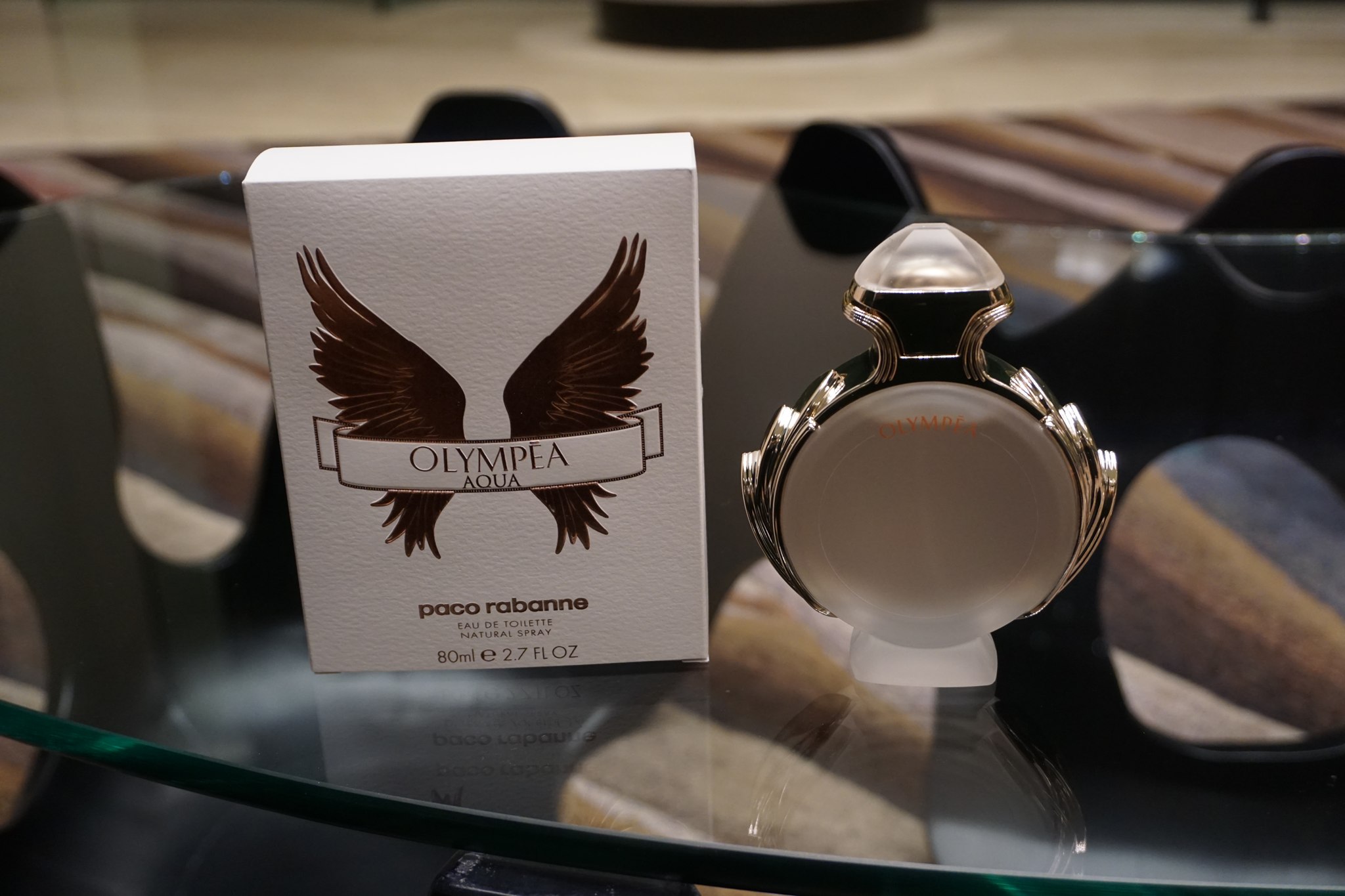 This is something that your girlfriends would long for. Perhaps you could give it to them as a birthday present or a Christmas gift. *hint*. 😉
Paco Rabanne likens these two of their fragrances to the perfume of Greek gods and goddesses similar to what you will see in their marketing paraphernalia below.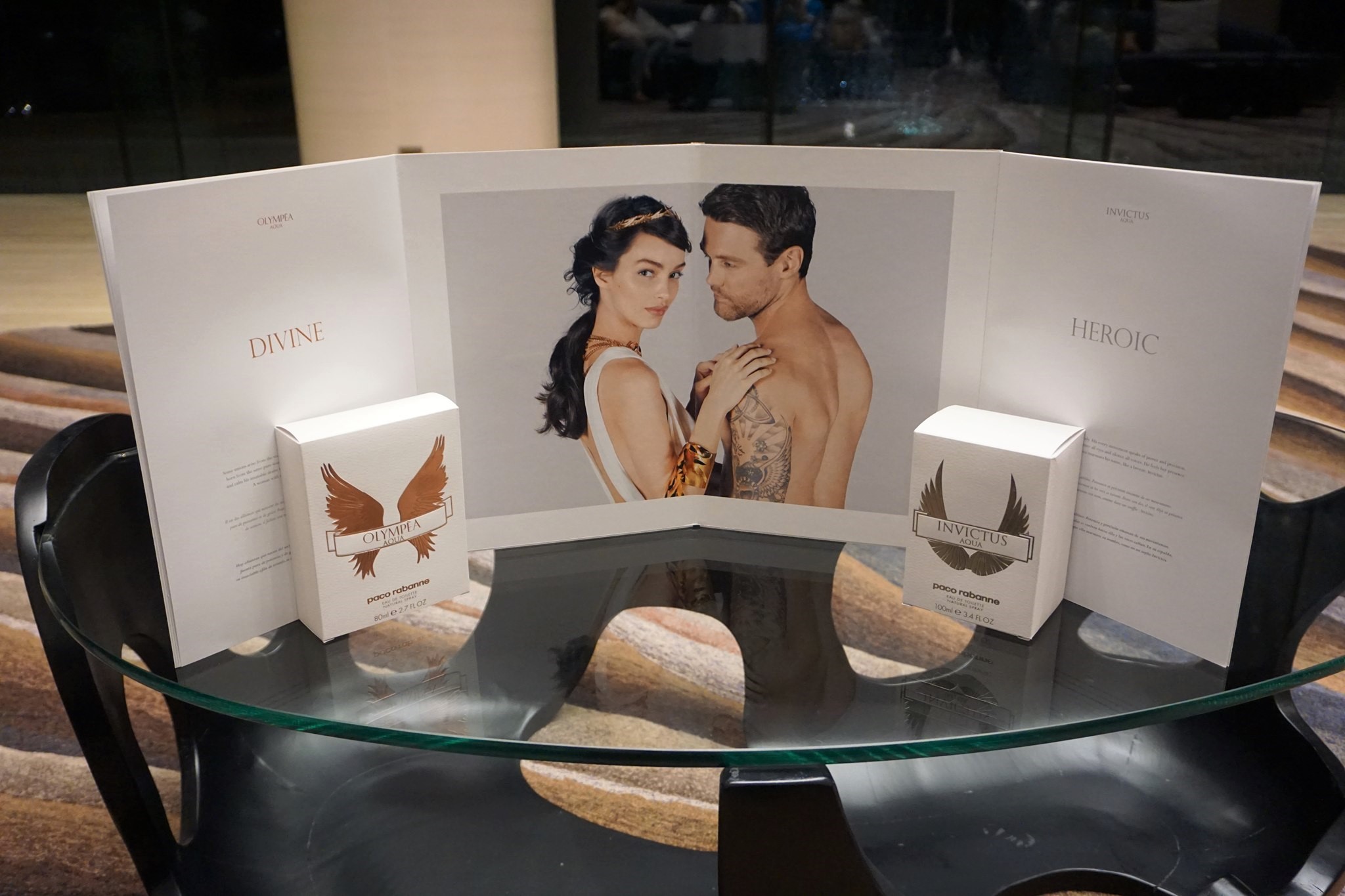 Well, we are way past Greek mythology, but if we were to apply that description in real life and modern times, I would probably say instead that the Invictus Aqua and Olympéa Aqua from Paco Rabanne are the most fitting fragrances for today's power couples.
Join the discussions on men's fragrances at The PGG Forums. Not yet subscribed? Enter your email here for free updates.