I suppose every boy wants to date. If he doesn't date, then how would he marry? And so every Valentine's Day, every teenage guy and adult men in the world, set aside some time, effort and money to buy gifts for the girl they are dating.
And as February 14 approaches faster each day, do you have an idea already on what to give to your special someone? If not, then this blog post will help you as I enumerate four gift ideas for her.
Gift Idea #1: Kats Happy Food – Cakes and Pastries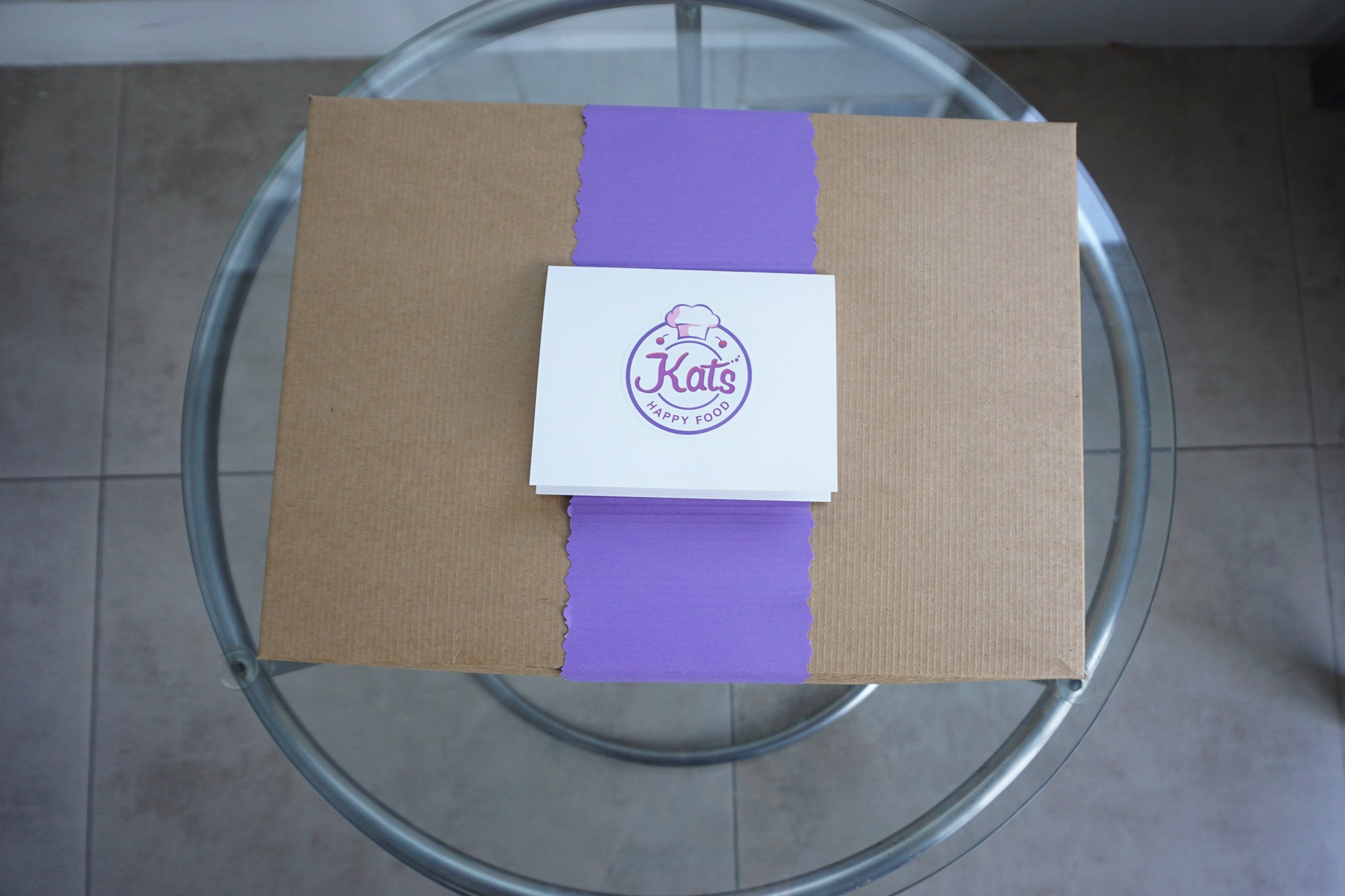 Kats Happy Food was established by one of my blogger friends, Kats. She studied culinary at Enderun Colleges and had internships in several restaurants and hotels here and abroad.
She asked us here at Pinoy Guy Guide to try her pastries and so we gladly did. Now imagine our delight when we opened this big box full of goodies.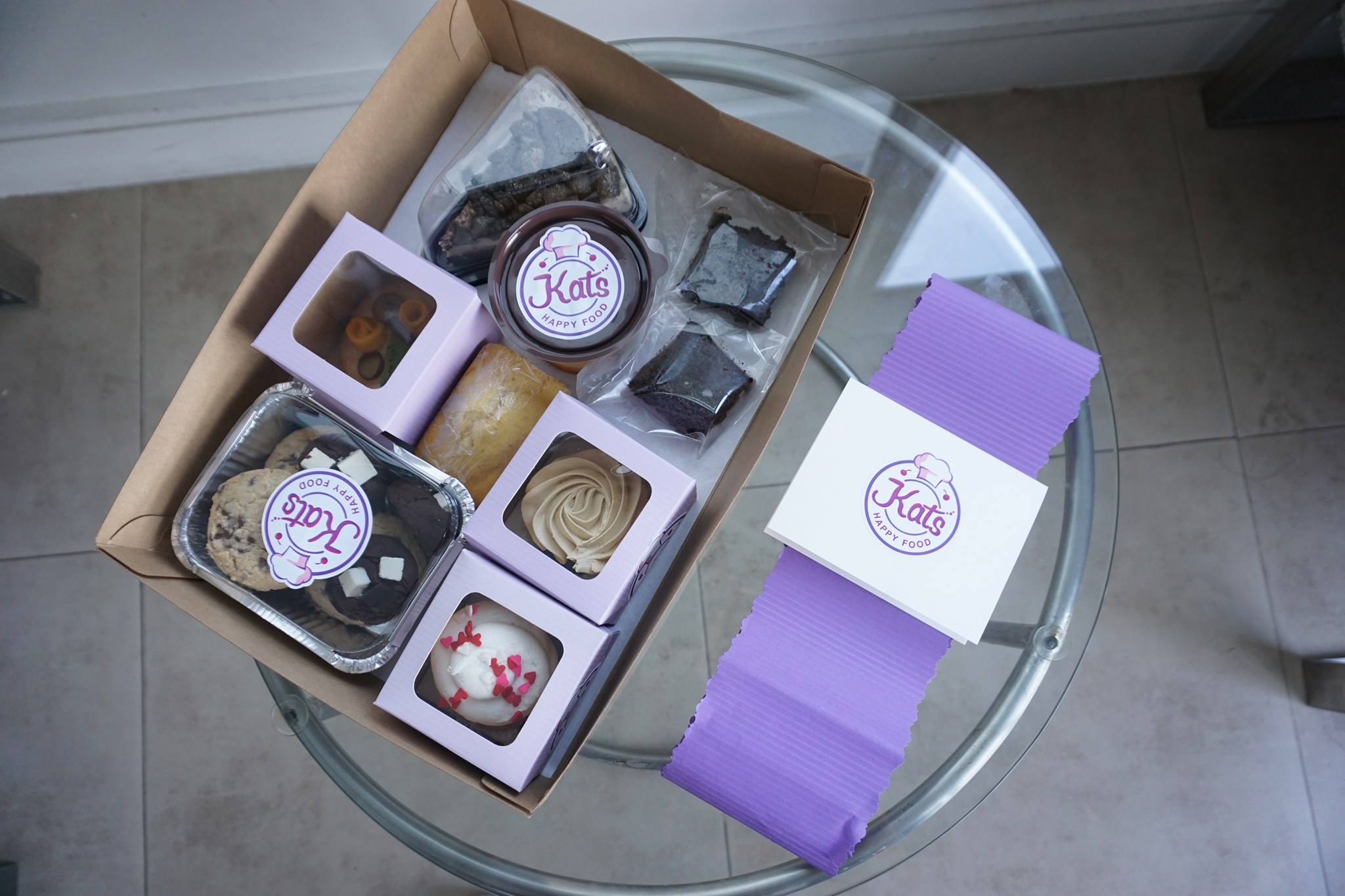 If you could imagine our glee, then I bet you could imagine how your girl would be happy to receive these tasty treats.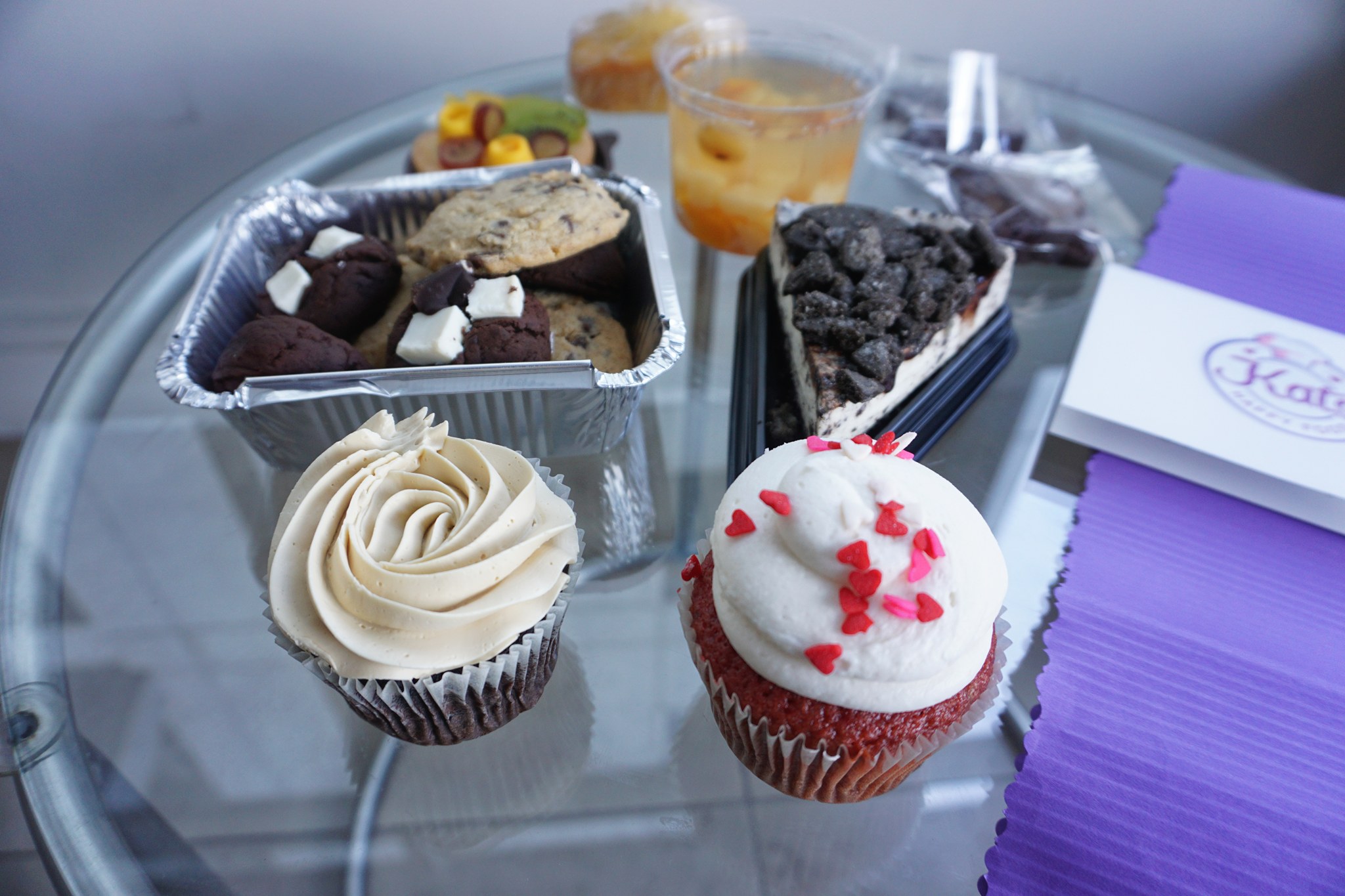 I particularly liked the cookies, cup cakes and most especially the orange rhum cake which is a must-try!
What you will notice in Kats' creations is that her cookies and cakes are not over the top sweet. Only mildly sweet. The sugar levels are just right so you won't get tired of it. This is pretty good for girls who are not so much into sugary food or those who are on a diet for the upcoming summer.
You can order from Kats Happy Food at (+63) 917 895 9889 or through email at katshappyfood(at)gmail.com. Just place your order around 3-5 days in advance and they will take care of delivering the goodies to your girlfriend.
Gift Idea #2: M&Ms
Everybody loves M&Ms. I don't know anyone who doesn't.
This 2017, M&M's has a cute set of chocolates for Valentine's Day. Here is a party pack of regular and peanut M&M's plus a heart-shaped can which you can give to your girlfriend.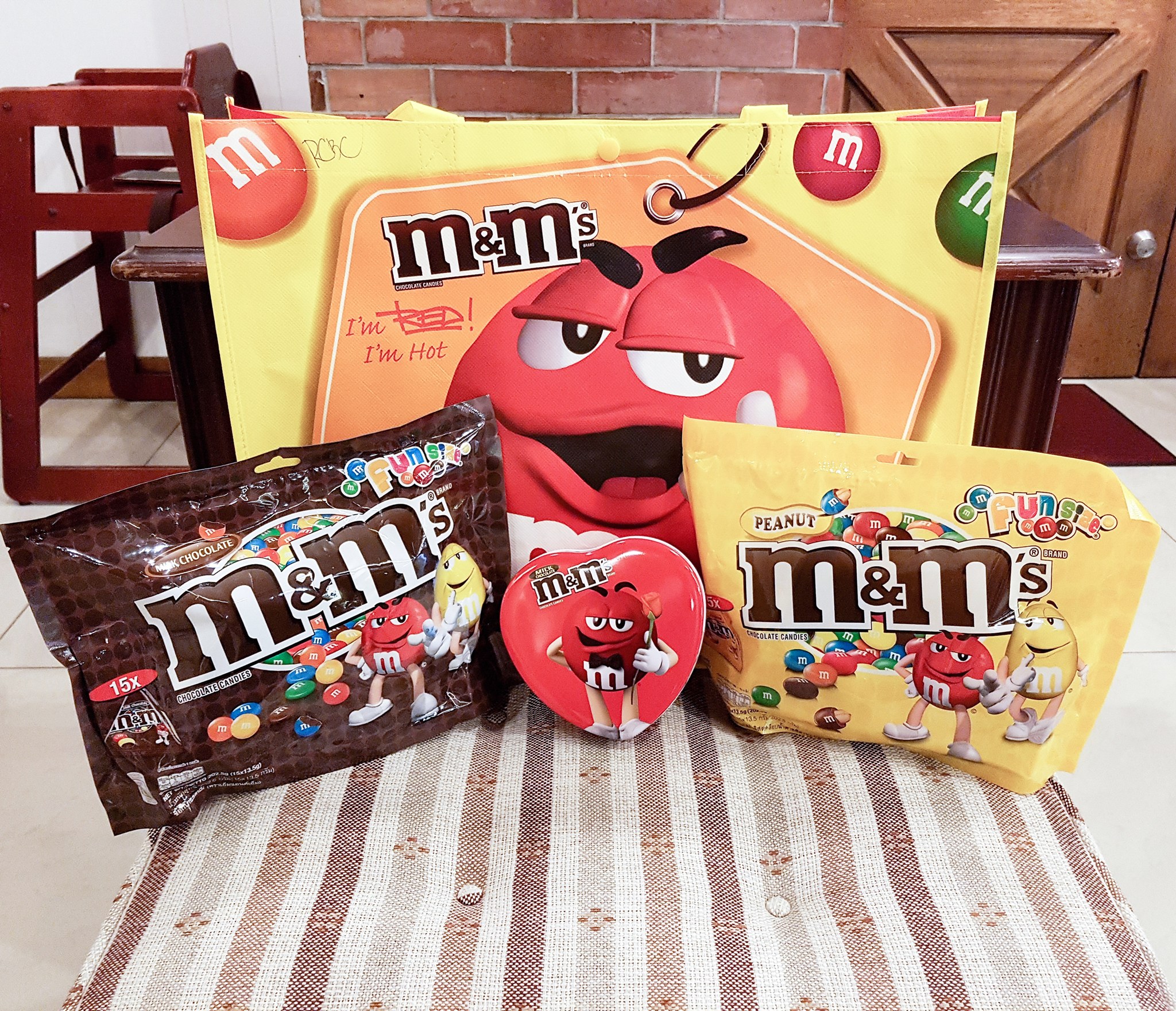 Or if you want to go the extra mile, you can try to create your own customized M&Ms similar to what I did for my girl last year.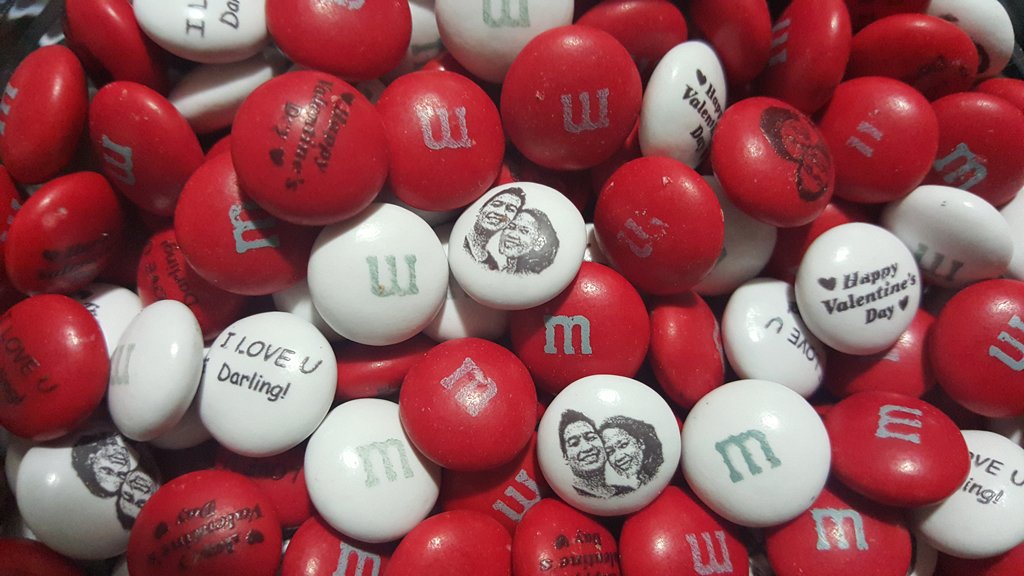 Check out how it's done here.
Gift Idea #3: Fruiquet
I first featured Fruiquet some years back, and let me tell you this: it never runs out of style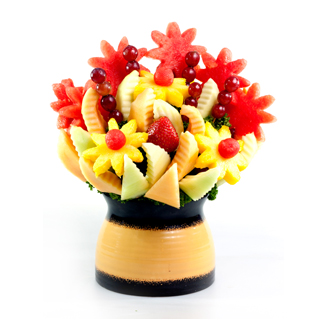 Fruiquet, which is actually a contraction or combination of the words fruit + bouquet is something that is cute, colorful and healthy. What kind of girl would not love something like this?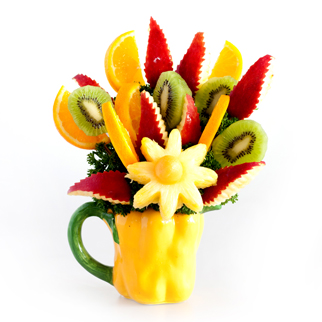 If you think that your girl is tired of the usual chocolates then this one is definitely for her. You can check out Fruiquet at their shops in Katipunan and Makati. You can also visit their website at Fruiquet.com for more details on how to order.
Gift Idea #4: Flowers from Knots.ph
So maybe you're thinking: Did I really have to spell out flowers?
Well of course I did. I mean, I had to.
Women love flowers and I mean real and fresh ones like those that are part of a bouquet. Surprisingly, most guys reading this are clueless why.
The answer? Because of all things that money can buy, flowers are one of the very few things that women wouldn't dare to buy for themselves.
You see, it's not that they couldn't afford it. It's more because of our society's expectation that guys are the ones who are meant to give it to them.
That being said, if you want to make her feel special, then flowers should definitely do the trick.
A bouquet of roses is the most visible expression that you want her NOT as a friend, but as a girlfriend.
So if you don't want to be friendzoned, giving flowers is the easiest, non-verbal way to communicate to a woman that your intention is to become the boyfriend and not the bestfriend.
Now most guys are pretty shy when it comes to carrying flowers by themselves during February 14 and so if you happen to be that guy, I have good news for you. You can have flowers delivered to her or you can have it delivered to you so that you can give it to her as a surprise when you meet. With the help of florists like The Flower Shop at the Corner, there's no need for you to carry a bouquet in the mall or along the streets all day as you walk to the office or school. The only thing you need to do is call them and they will deliver it to whoever you want.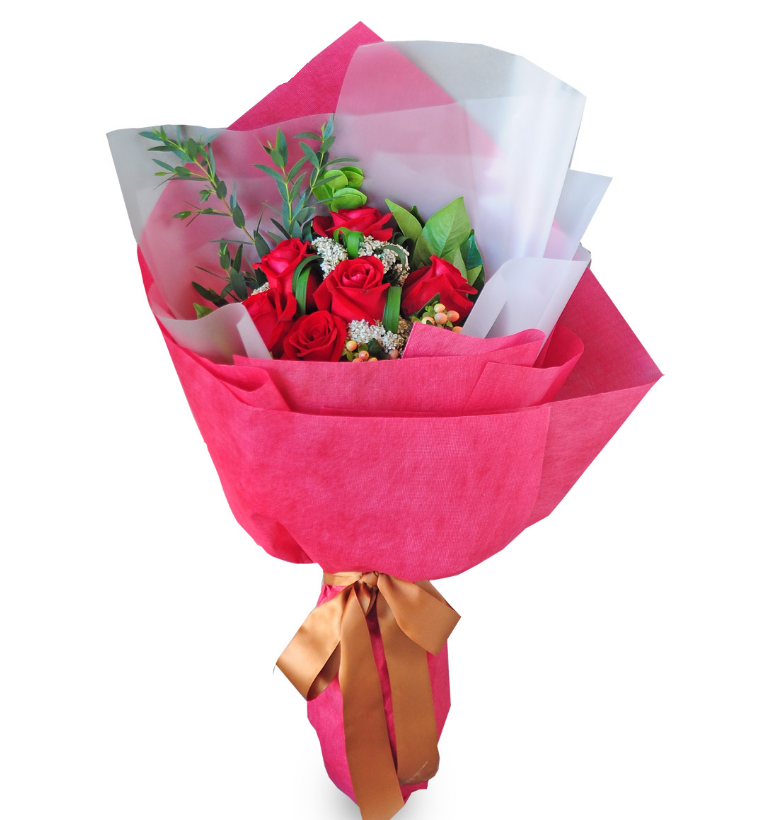 Also, if you are living abroad and in a long distance relationship, there's no excuse not to send her flowers because you can buy them online from knots.ph and have it delivered in an instant.
*    *    *    *
Now there goes the four gift ideas for 2017. I strongly suggest that you order gifts days in advance instead of the last minute to get the best prices and to ensure that the gifts will be delivered on time.
So what about you? What will you give your girl this time? Comment away and share your suggestions to the other guys reading this.