One of the best things about living in the city is having easy access to a fabulous night life.
I've been to a number of bars and clubs since I moved to Makati three years ago and one of the most extraordinary bars that I have ever seen and one which you should definitely try is Buddha Bar, located at Kalayaan Avenue in Makati right beside Century Mall.
So what's so special about it? Well, I can think of three reasons why.
Ambiance

By just glancing at the facade of the two-storey Buddha Bar, you know for sure that this place has a lot more to offer when you get inside.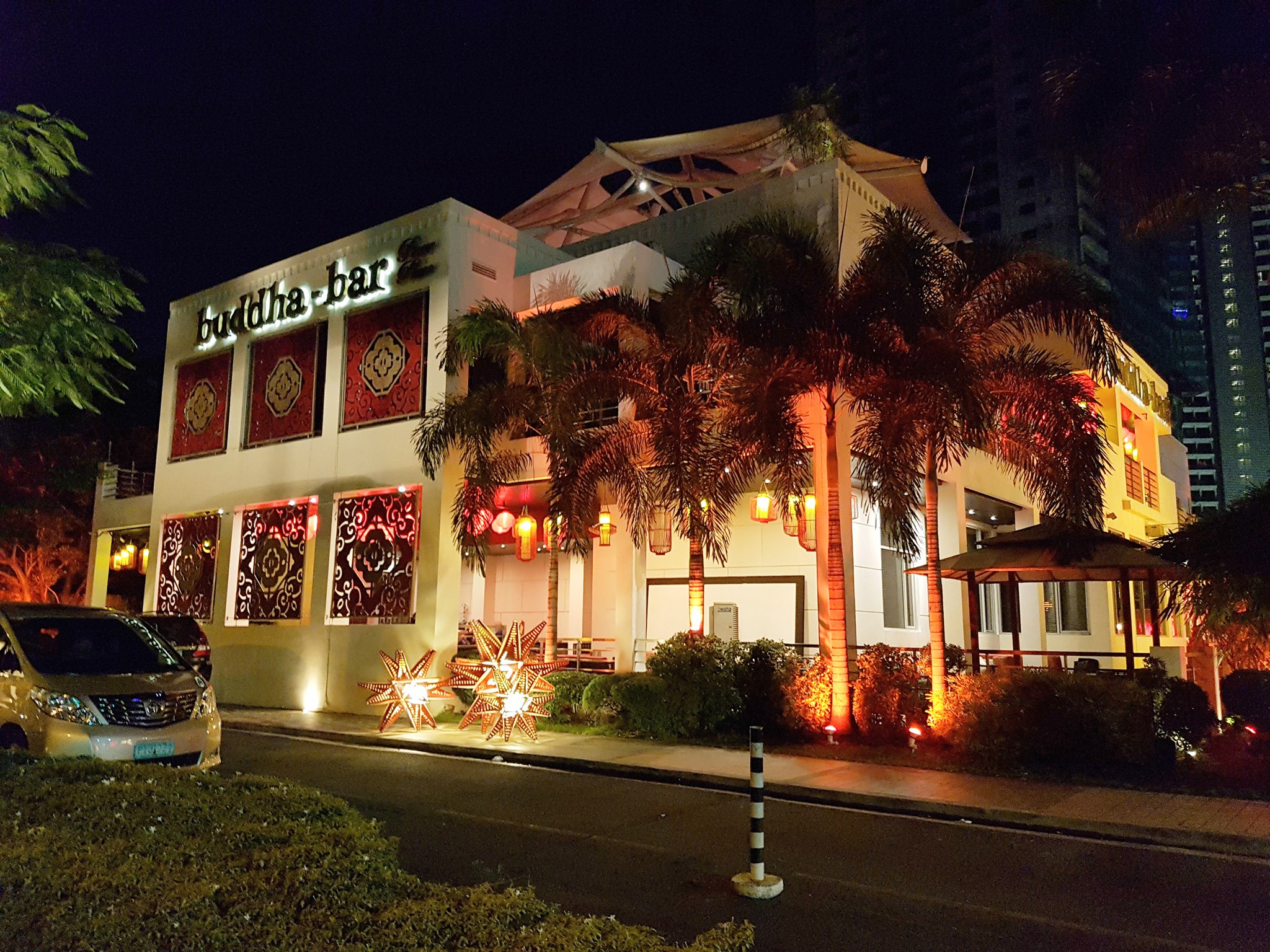 Because as soon as you get in, you will feel like you are in another world or even dimension.
Just look at how gorgeous it looks inside. There is a huge dance floor and if you look up to its ceiling, you will spot a distinct set of chandeliers. One with shades – just like a lampshade.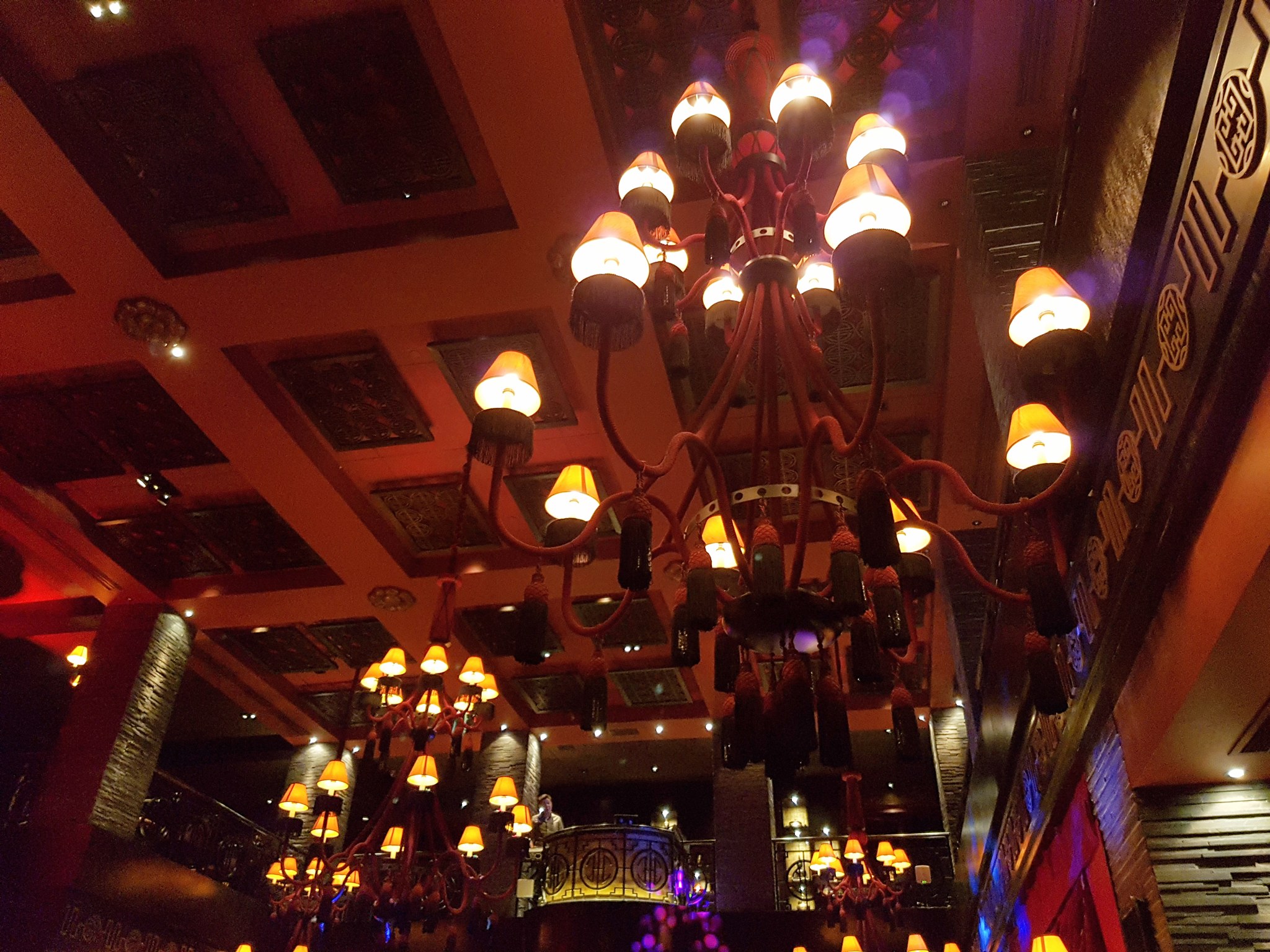 At the front and center, you will also see a gigantic statue of Buddha, the bar's namesake.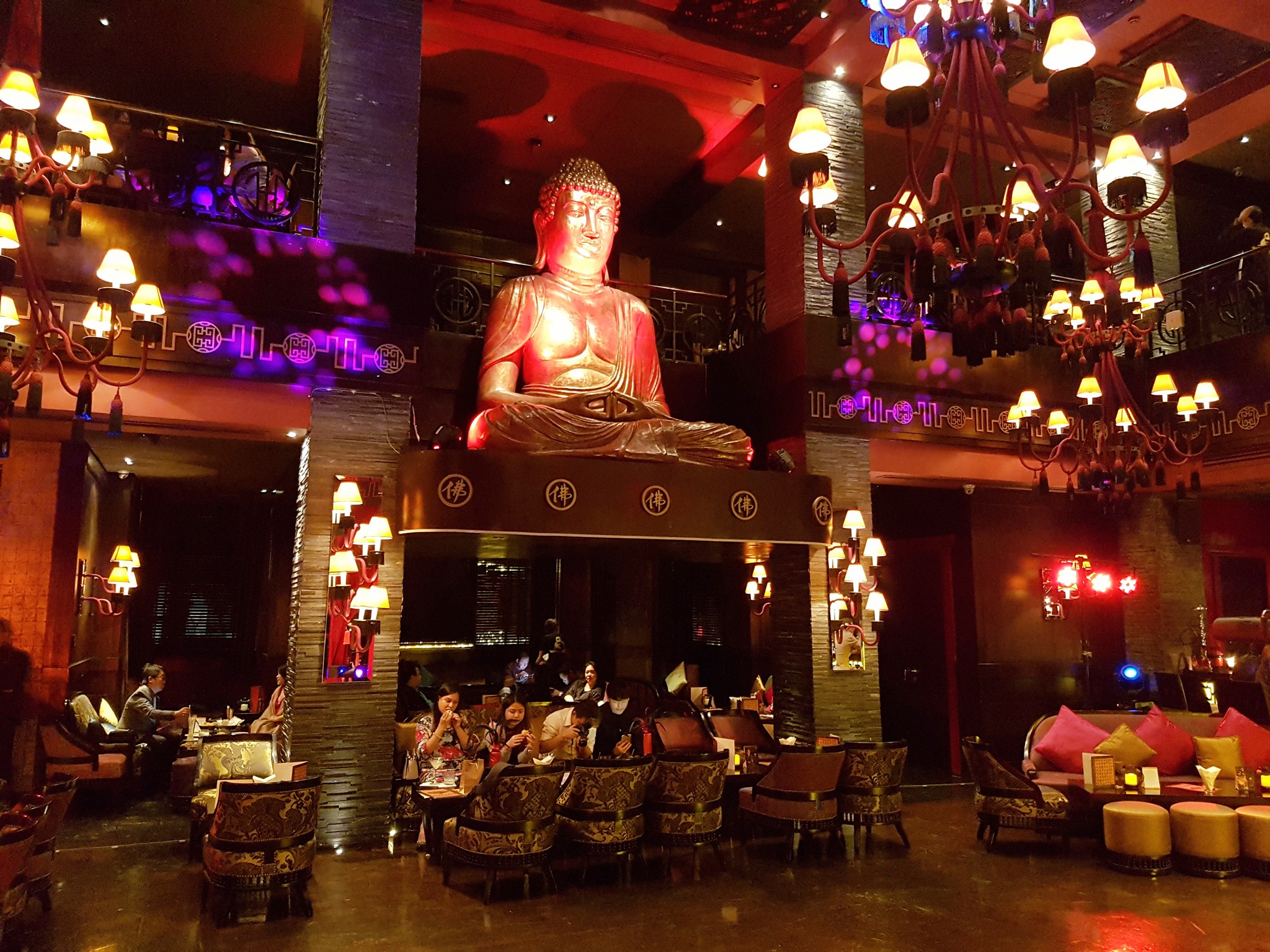 Food and Drinks
Buddha Bar offers a sit down, eat and party experience. They serve a mashup of Chinese, Japanese, Thai, East Asian and a few of Western cuisine which are served to you in huge servings that are good enough for sharing. So guys, make sure to come here with friends or if you are alone, then make sure to make some friends here who are willing to share the calories.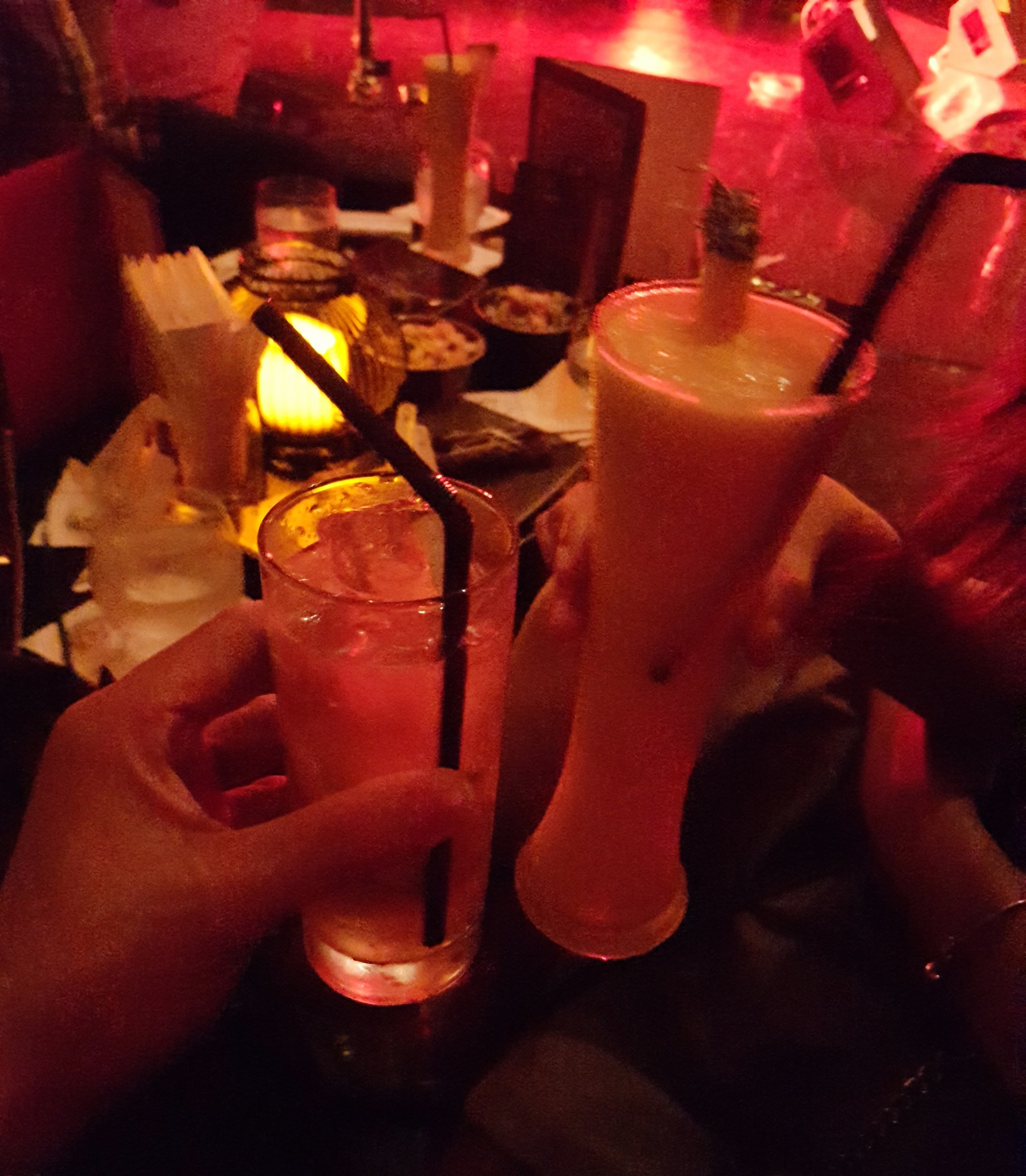 At the sides of the dance floor are sofa chairs which offer a relaxing and cozy experience. You eat, drink and listen to good music. It's all about chilling and having fun.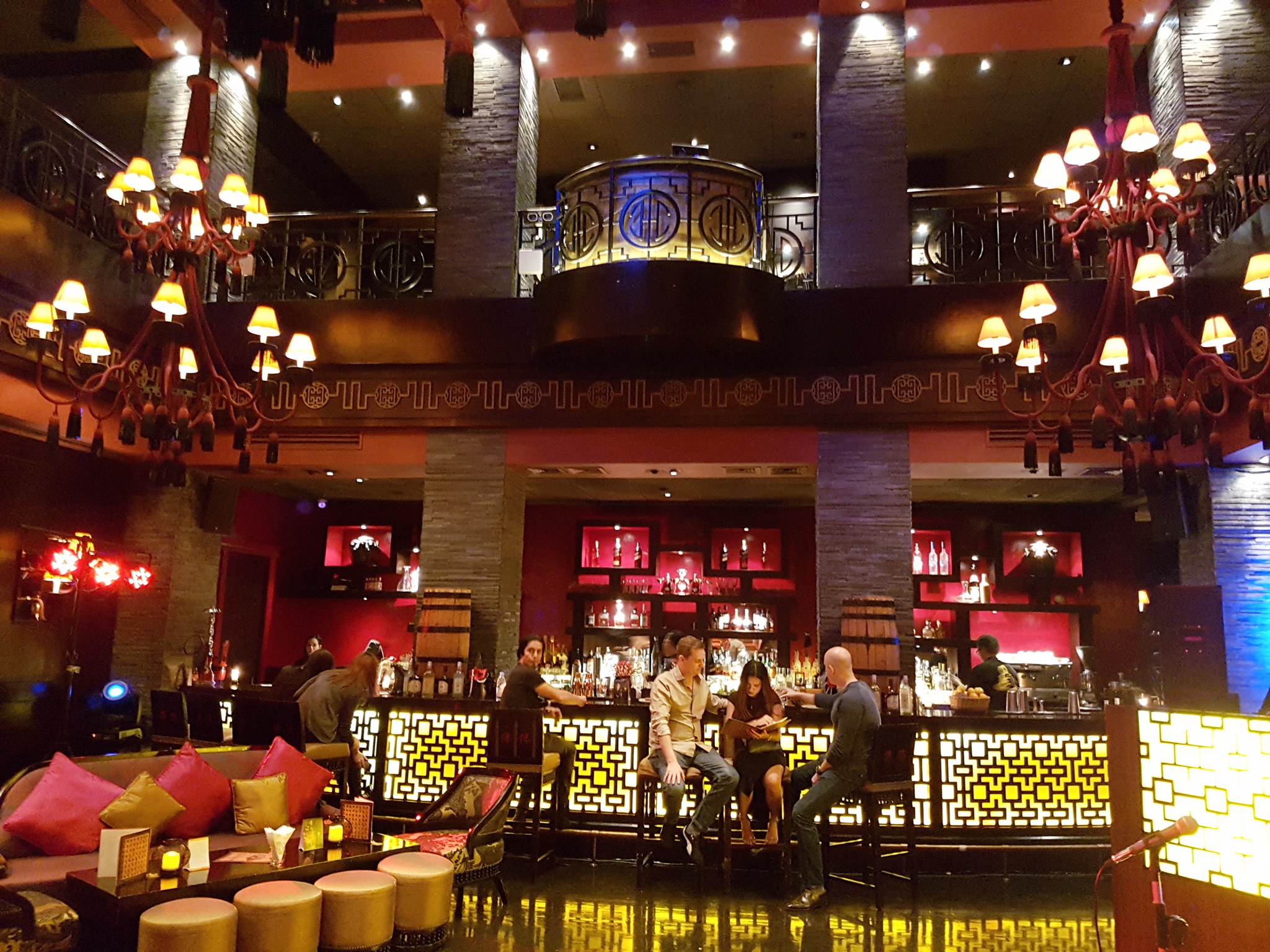 And don't you just love the mood lights? Not too bright, not too dim. Just about right.
How about this pretty staircase? Isn't it magnificent?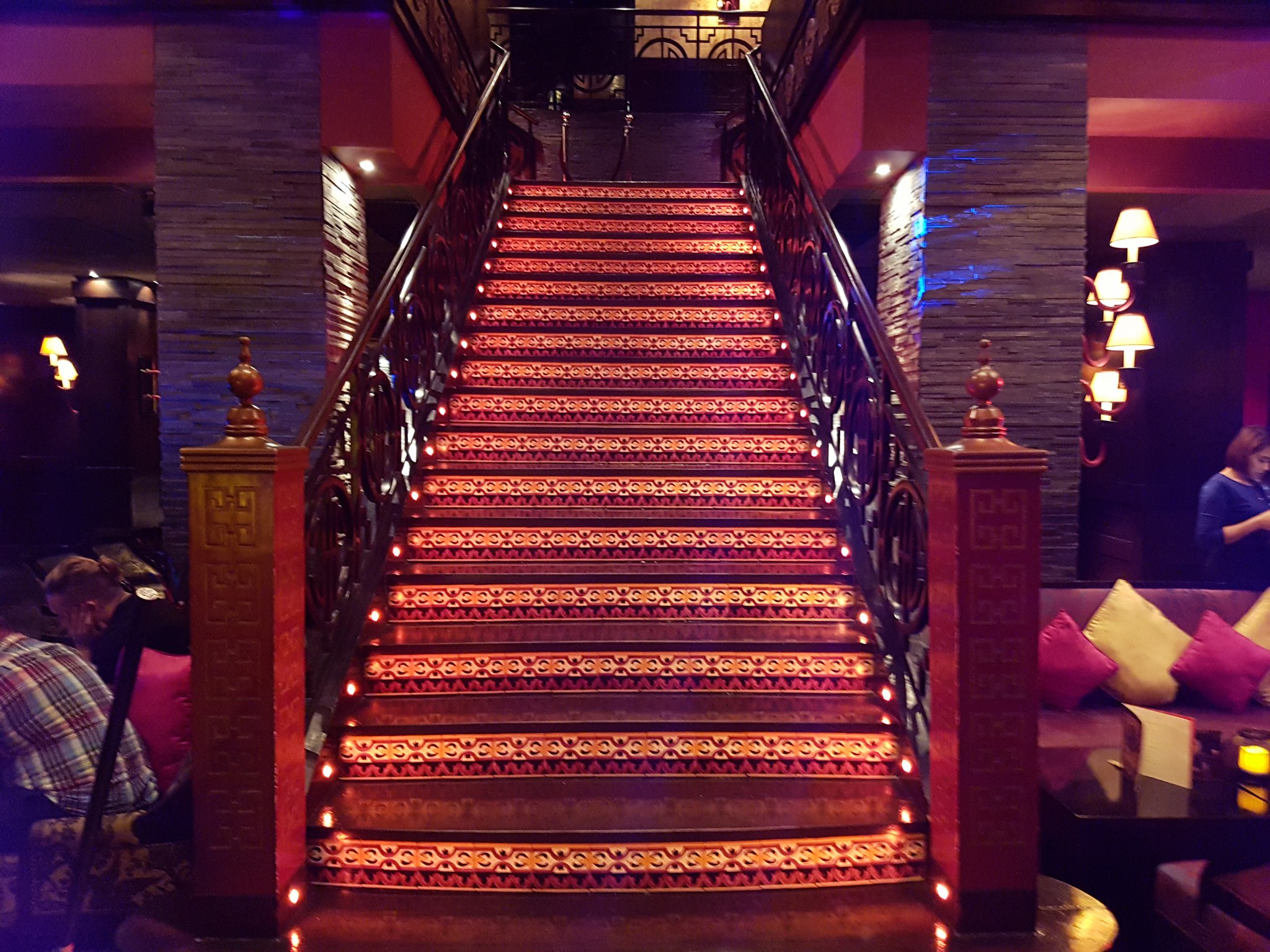 Buddha Bar offers a wide selection of drinks. From what I've seen, they specialize in cocktails and they have partnered with Bacardi to come up with flavorful alcoholic drinks.
Music
One of the things that sets Buddha Bar apart from other bars and clubs that I've been to is its distinct music played by their resident DJ Joseph Alturas.
Interestingly, the genre of their music sounds like Mexican-Hispanic-Arabic remixed with today's modern songs. The music is so distinct and upbeat that you would feel that you just escaped life in the city and teleported to another country. Here's a sample of their music. Click play below to listen. Headphones on guys.
I kinda liked it because it gives a unique vibe and sets Buddha Bar apart from the likes of The Palace and other EDM clubs. The music combined with the amber-colored lighting and rich mahogany furniture makes the whole experience one of a kind.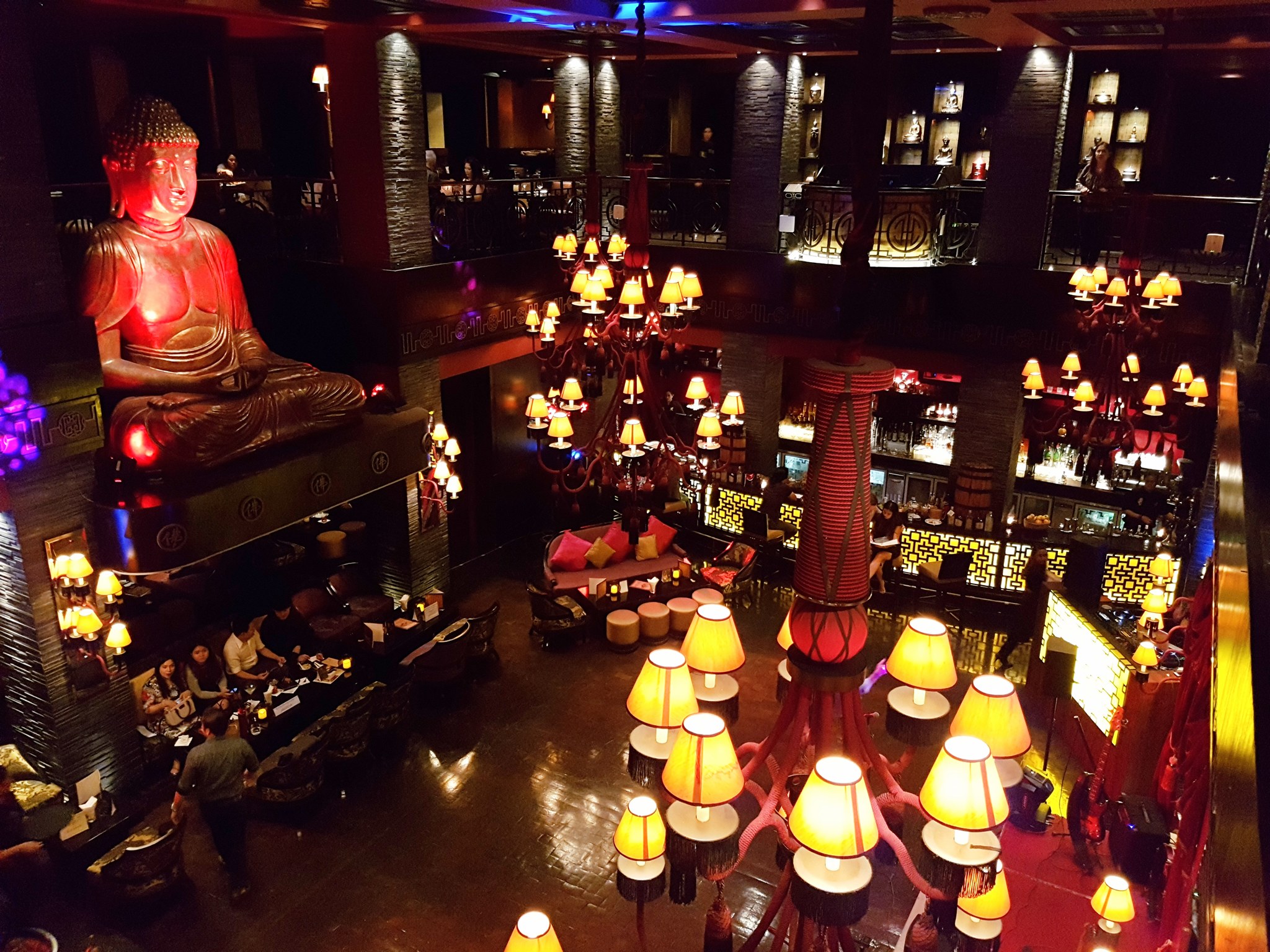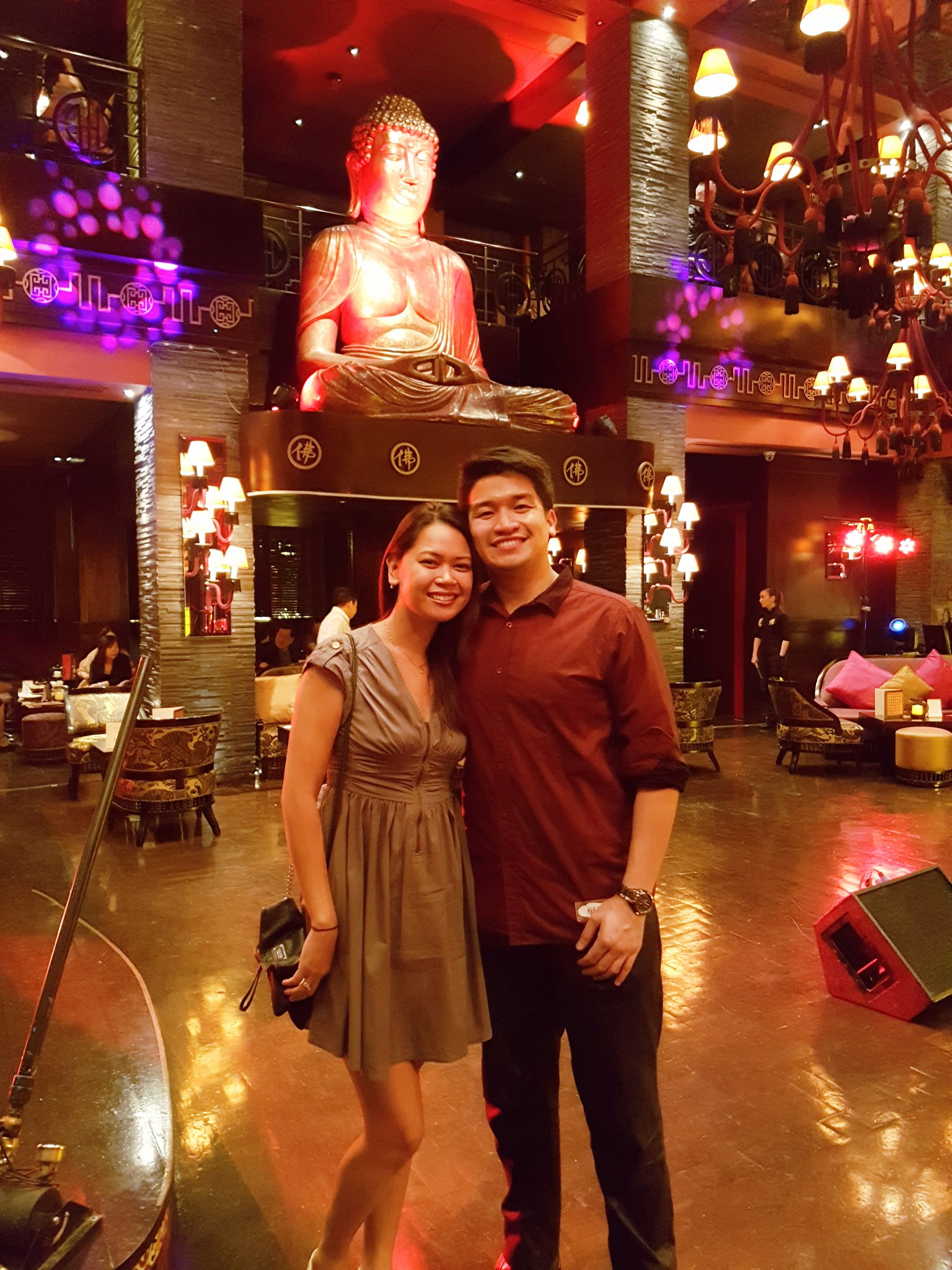 *   *   *   *
Ambiance, dining and music experience. Those are the three main reasons why you should visit Buddha Bar Manila. Just in case you didn't know Buddha Bar is celebrating its fifth year in the Philippines and I was lucky enough to be there to witness sparklers, cake cutting and cabaret dancers.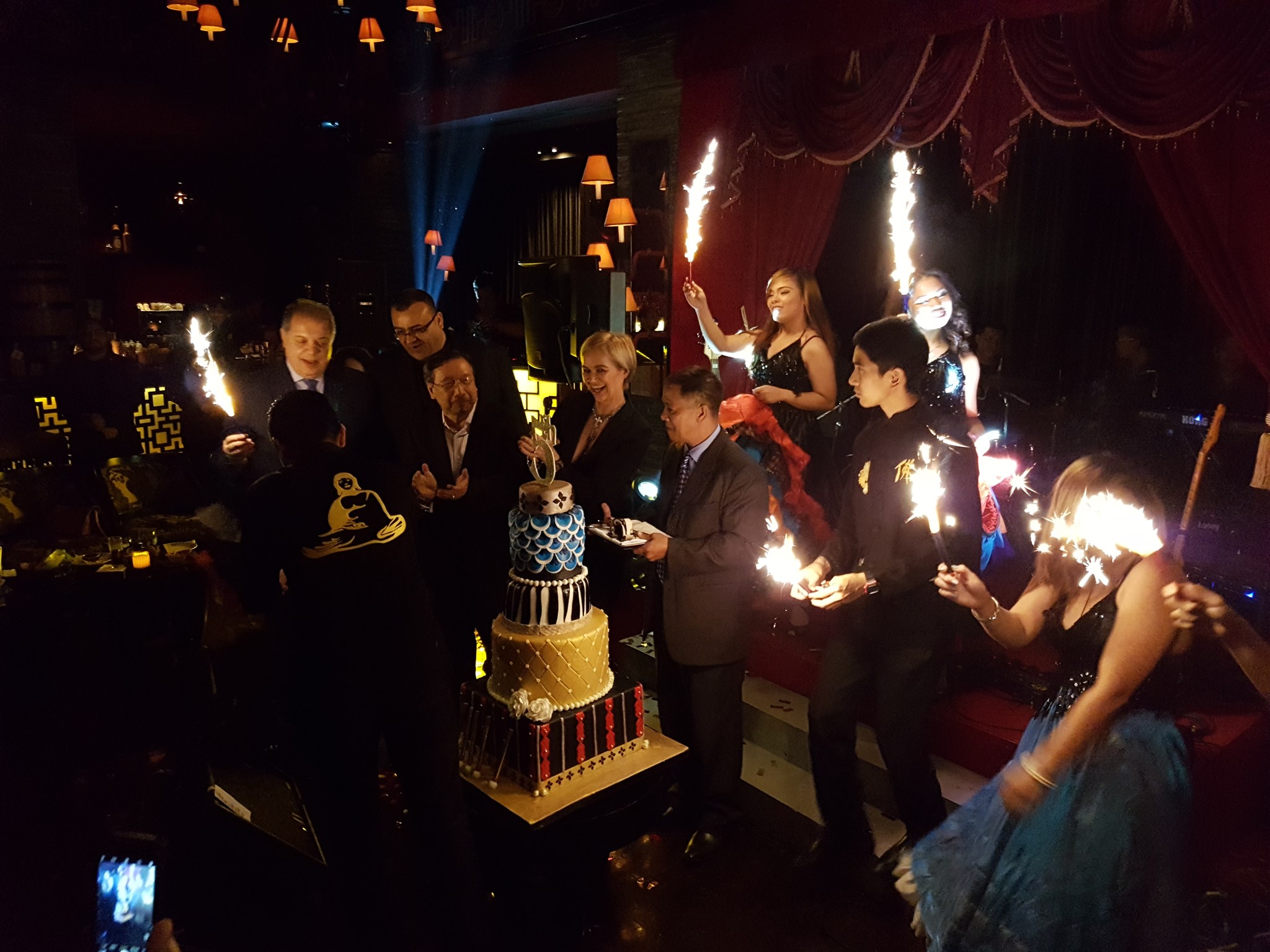 Buddha Bar first started in Paris as a trendy and stylish bar-lounge-restaurant-hotel and afterwards they franchised and expanded to Kiev, London, Prague, Budapest, Tbilisi, Moscow, Mexico, St. Petersburg, India and here in Manila.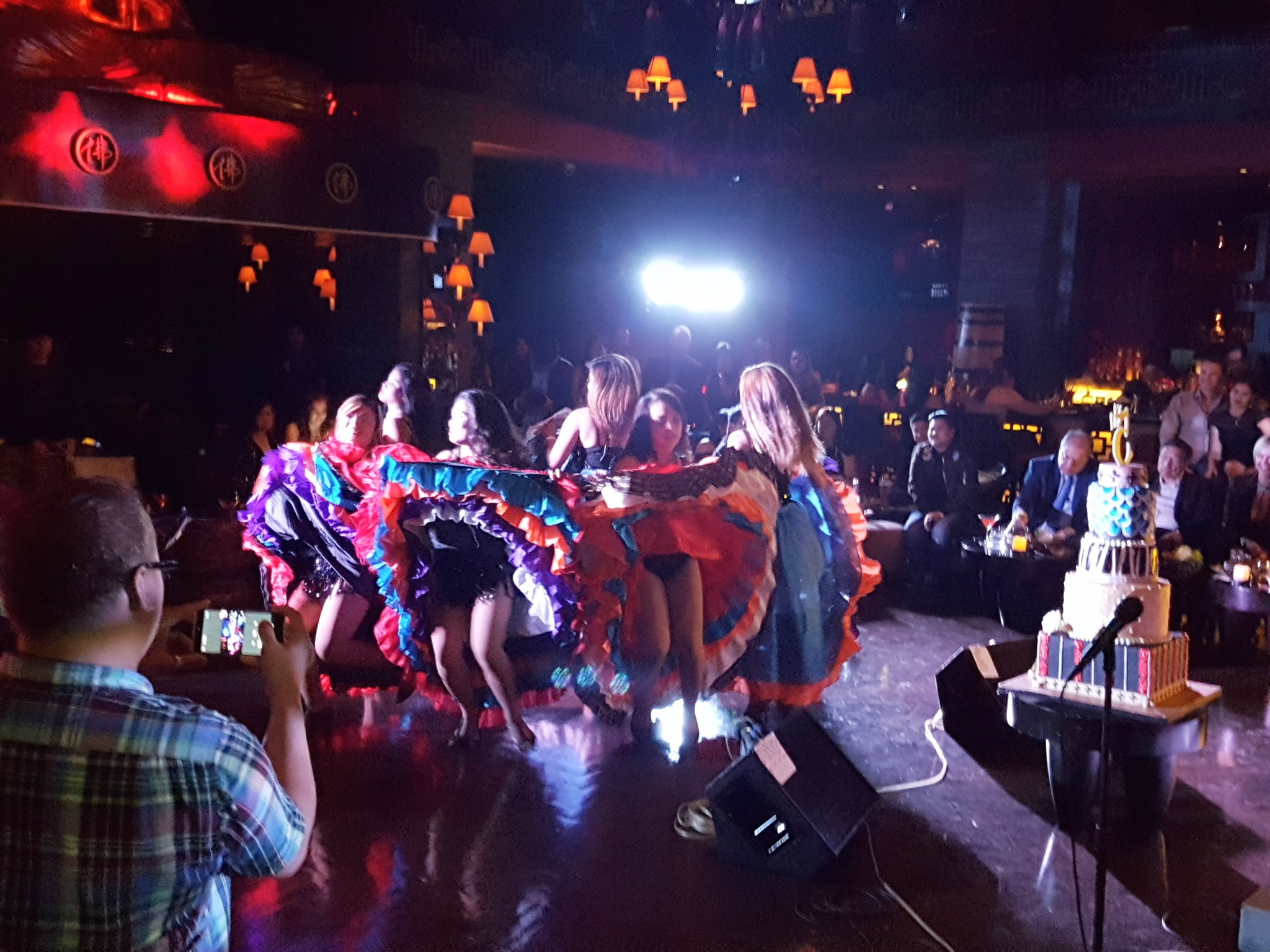 Check them out at www.buddhabarmanila.com or party in person at Picar Place, Kalayaan Avenue in Makati City.
Find out what's coming up next. Follow Pinoy Guy Guide on Facebook, Twitter and Instagram.