If you are a guy, I am 99% sure that you own more than one gadget. Most guys have a phone, a tablet, a camera and even a bluetooth headphone, just like me.
And what is the ultimate nightmare of owning a bunch of gadgets?
This.
Five gadgets to charge, and only one socket left! And the worst part is when all of them are out of power, and you have an out-of-town trip the next day. How on earth would you charge all of them at once?
The good news is that Aukey, a German manufacturer of revolutionary phone chargers, power banks and gadget accessories is now here in the Philippines. Just last week, they released their newest products that will make sure that your devices will never run out of juice.
Two of their most revolutionary products that captured everyone's attention during their product launch were their 6-port wall charger and their 20000 mAH power bank.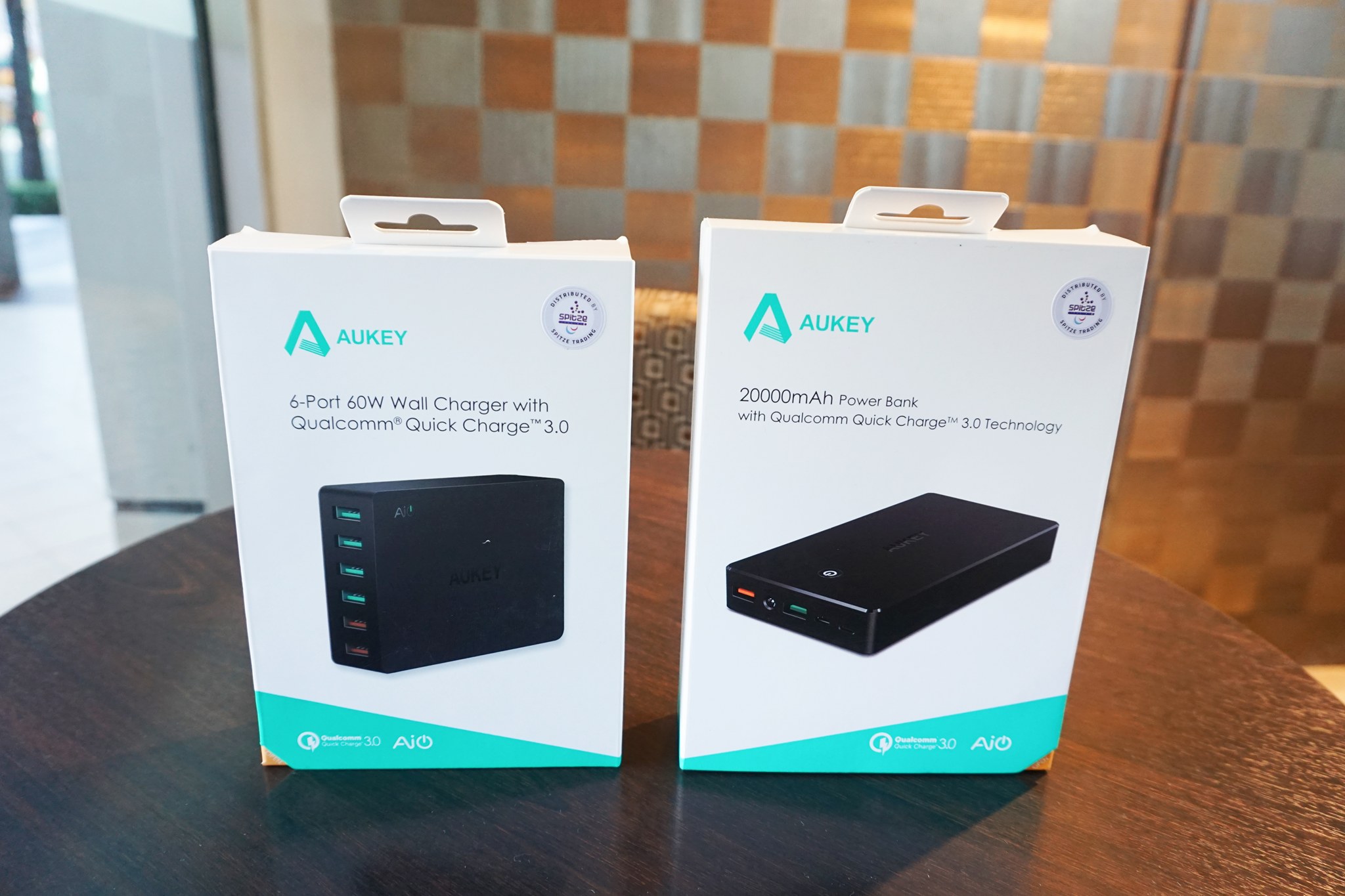 Let's talk about each of them in more detail.
Aukey 6-Port 60W Wall Charger with Qualcomm Quick Charge 3.0
One of their most important products that will guarantee that you will never have to worry again about having one power outlet to charge multiple devices is Aukey 6-Port 60W Wall Charger with Qualcomm Quick Charge 3.0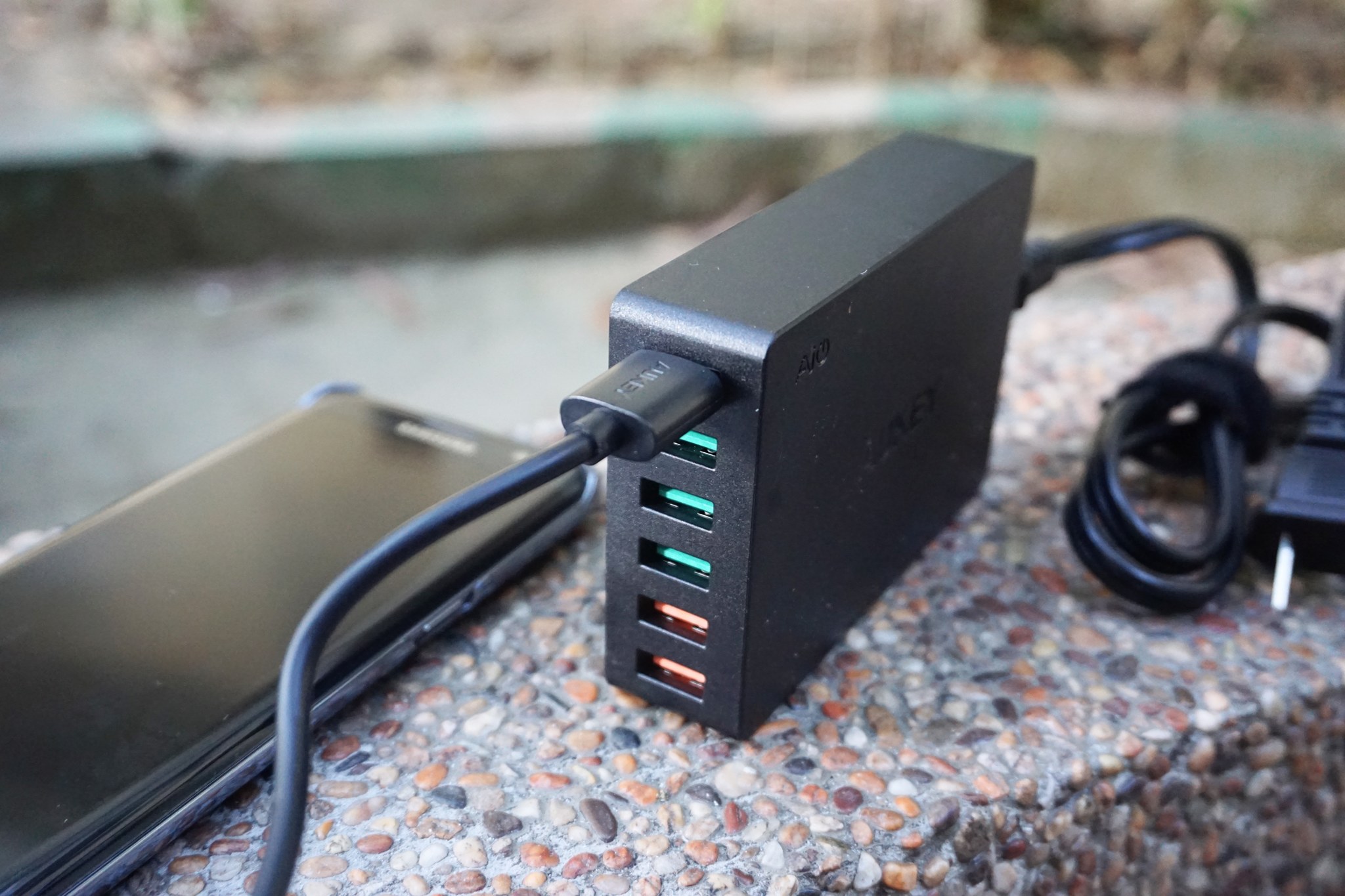 Also known as the PA-T11, this wall charger can charge compatible devices up to 4 times faster with the Quick Charge technology.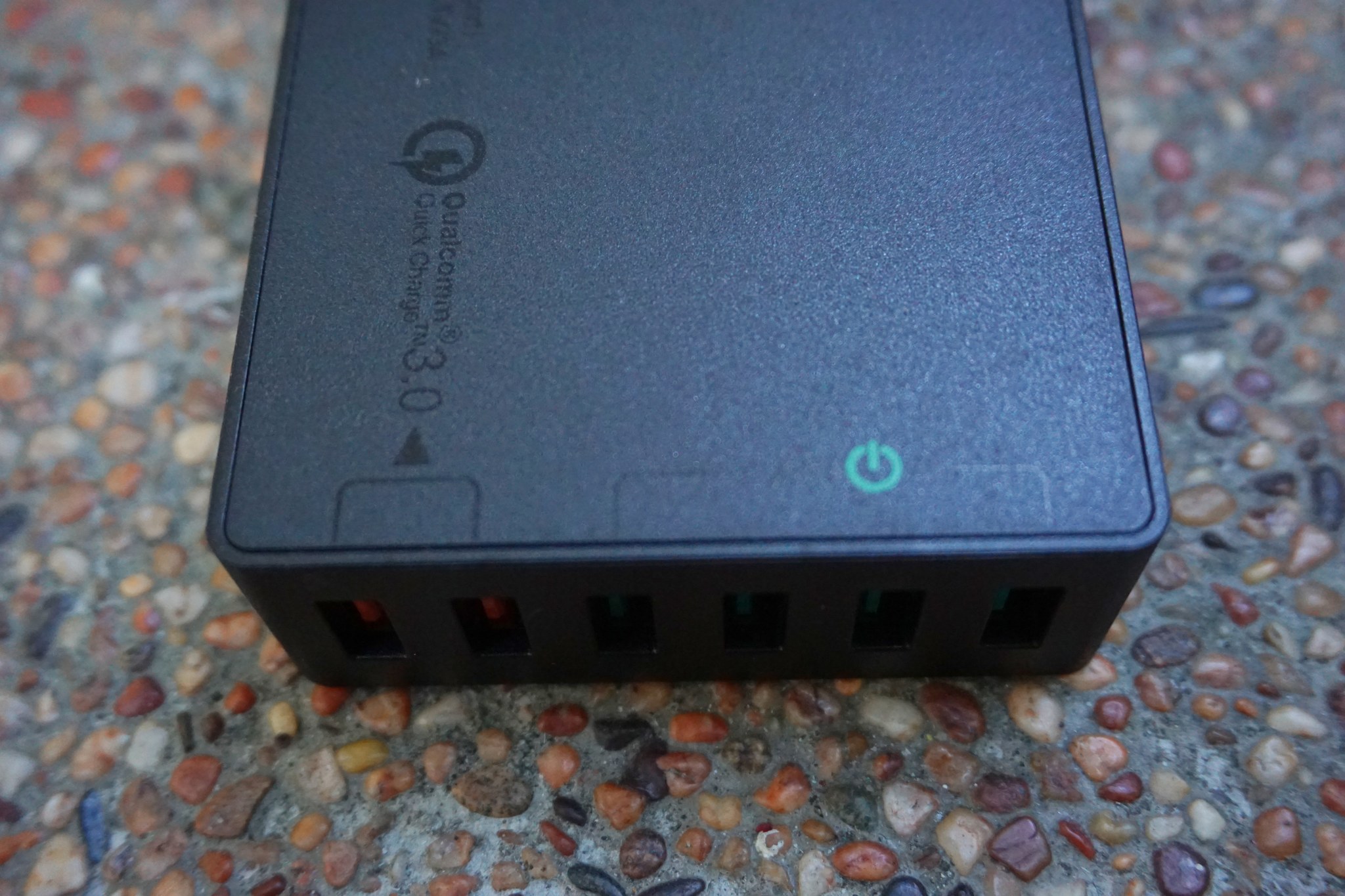 It also comes with built-in mechanisms to protect your devices against excessive current, overheating and overcharging.
The 4 ports (middle device, shown in green color below) uses AiPower Adaptive Charging – a breakthrough technology that ensures that your gadgets are charged using the safest standards.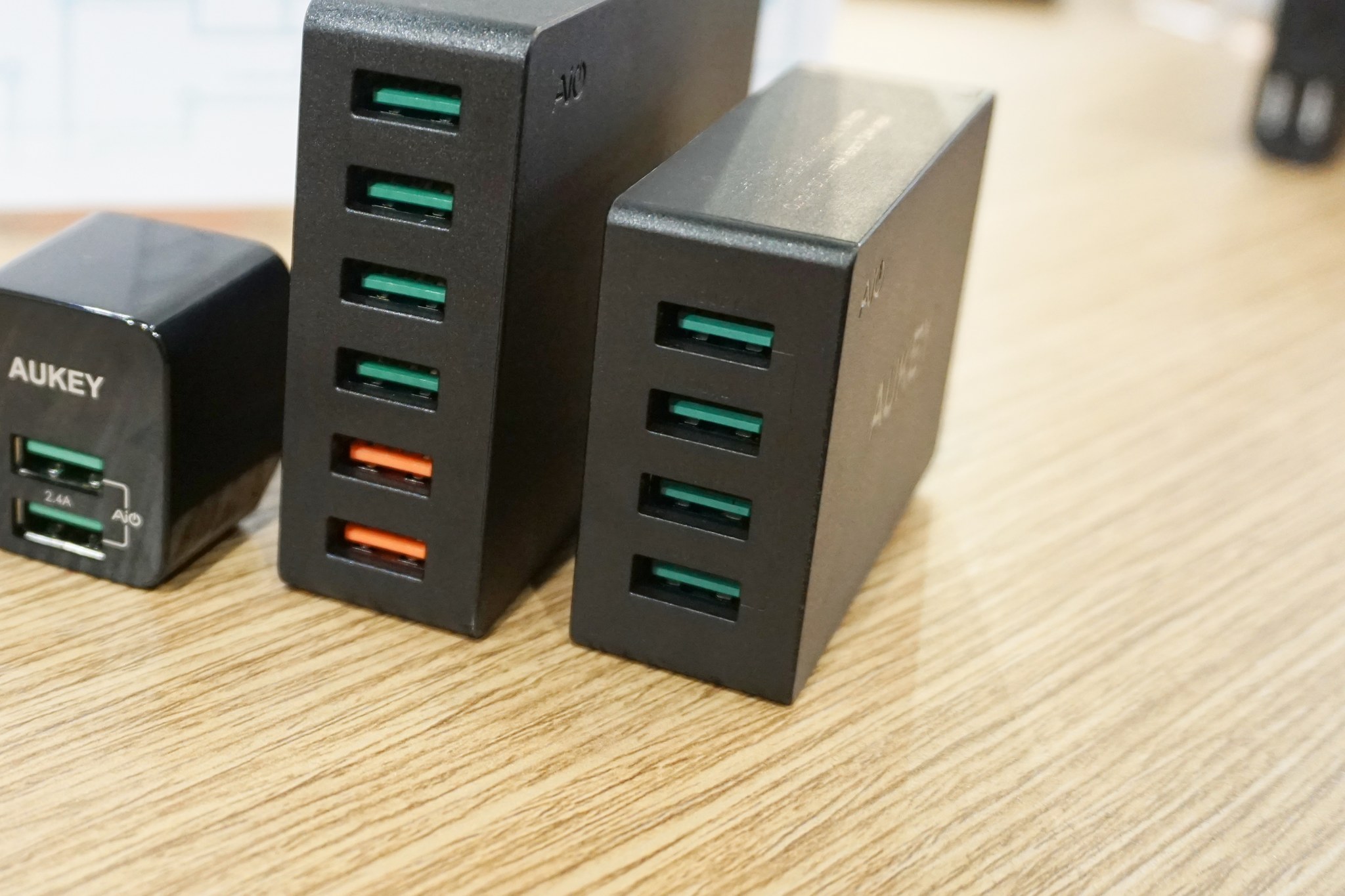 The other 2 extra ports on the other hand (middle device, shown in orange color above), uses Quick Charge 3.0, a revolutionary technology that utilizes the most optimal voltage for the fastest charging time possible.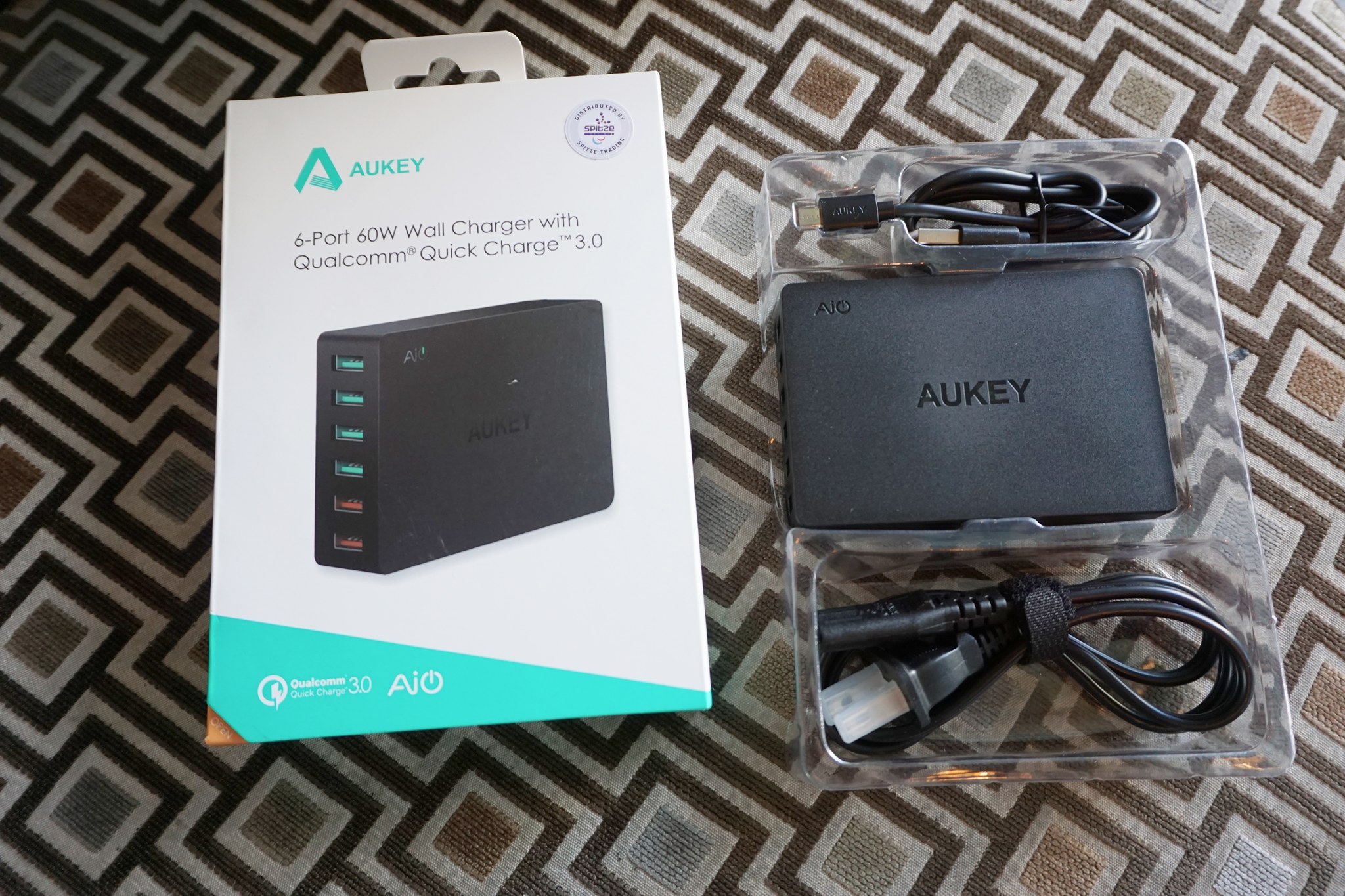 All in all, the charging station can charge six devices all at the same time, using just a single power outlet. Such a useful accessory isn't it? I don't think I'll run out of sockets this time to charge my gizmos.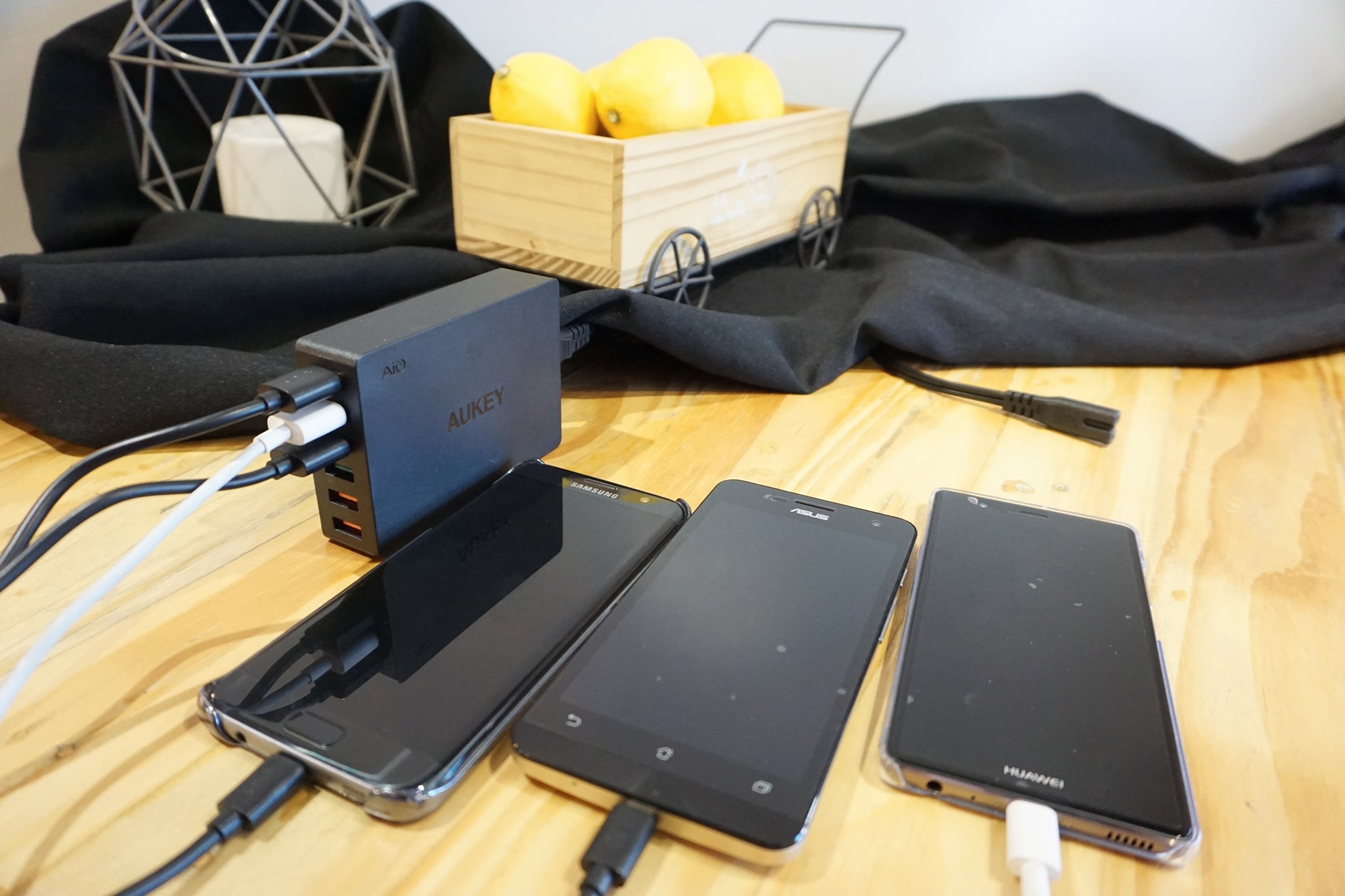 This 6-port wall charger has a retail price of 3,149 Pesos.
Aukey 20,000mAH Power Bank with Qualcomm Quick Charge 3.0 Technology
Another product from Aukey that was a scene stealer during the launch was Aukey's 20,000 mAH Power Bank with Quick Charge 3.0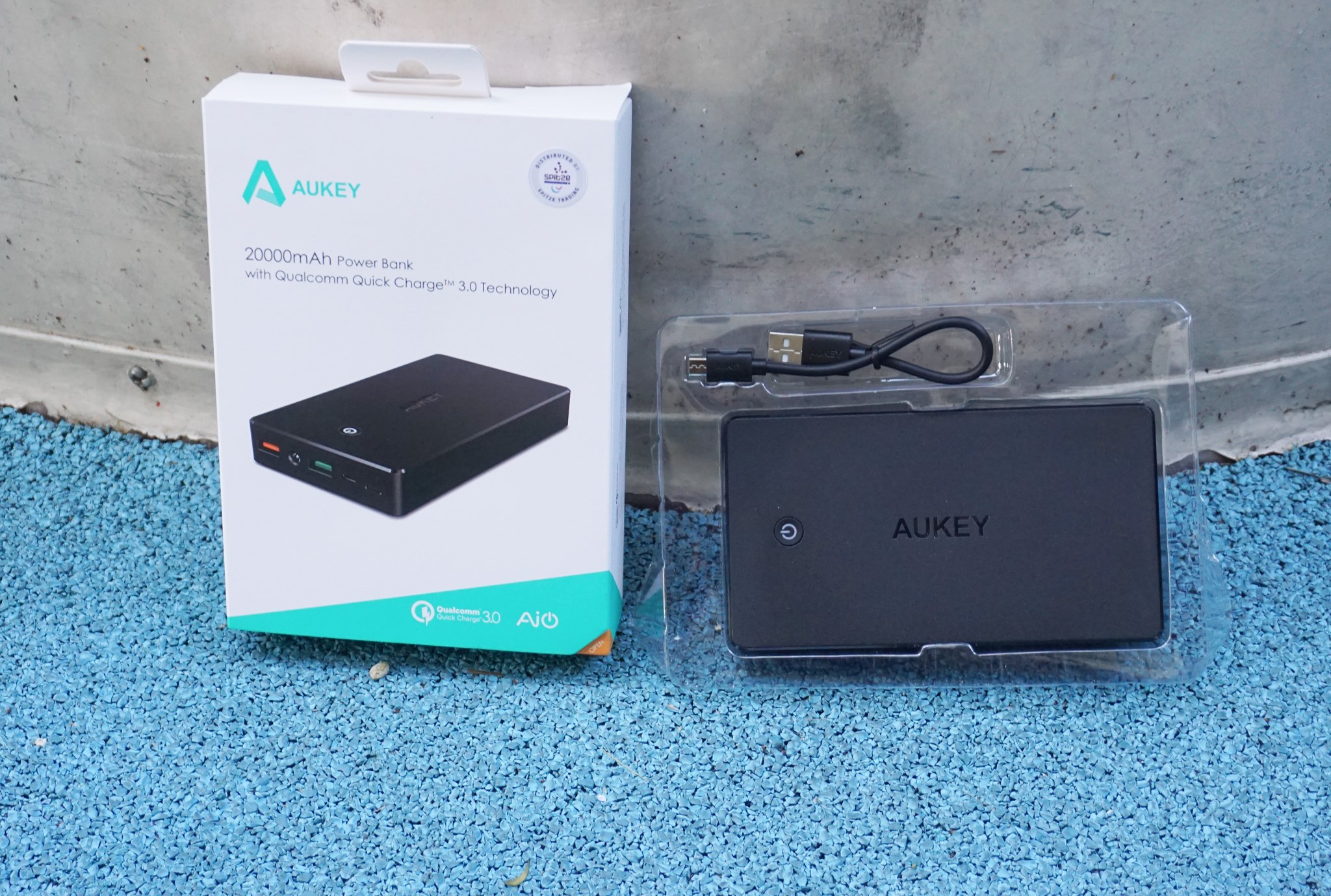 Launched just in time for summer 2017, I'd say that the Aukey 20,000 mAH power bank gives me the peace of mind and the much-needed assurance that my phones and devices will never run out of power for my beach getaways and out-of-town trips this summer.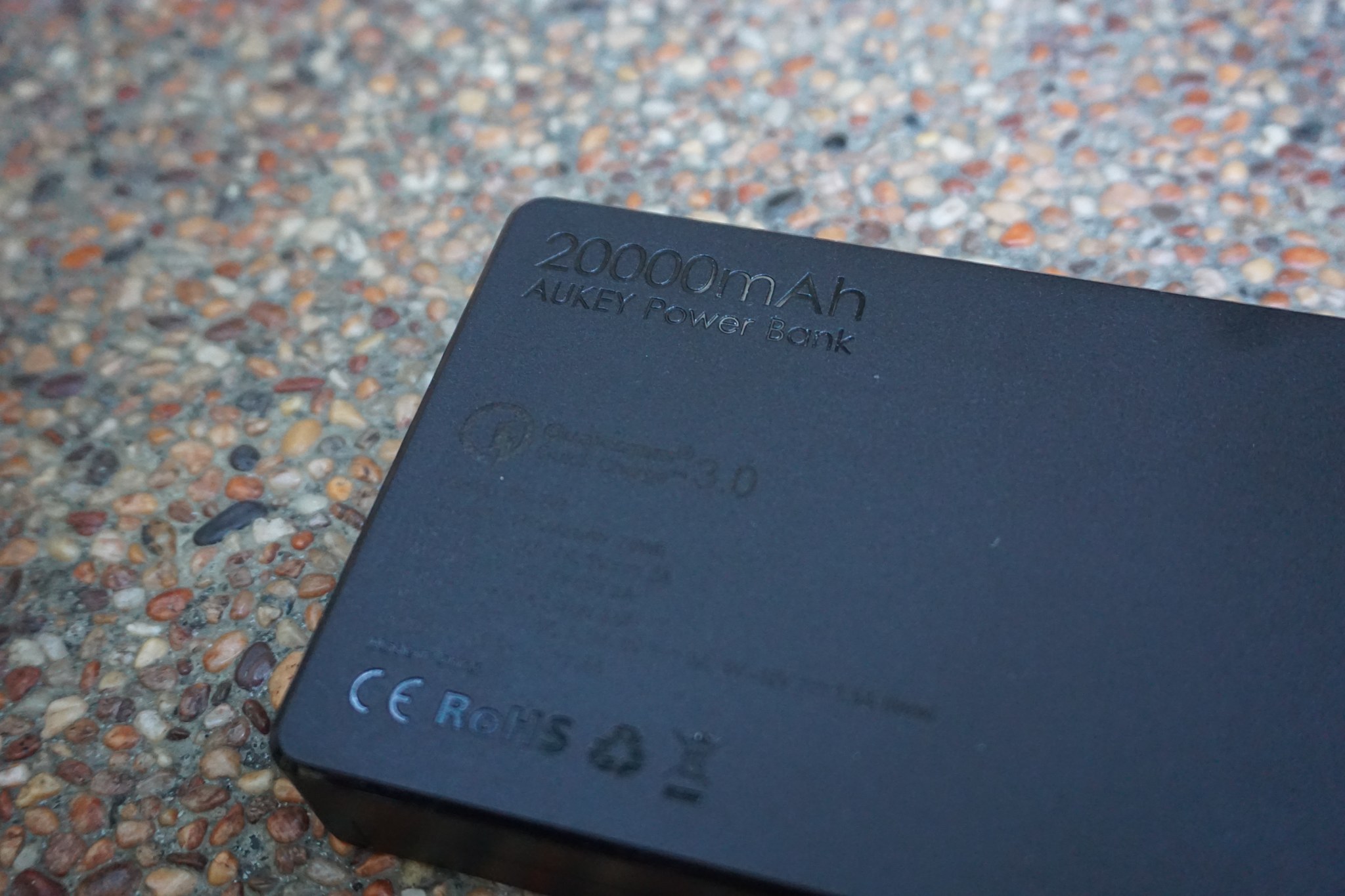 Also known as the PB-T10, this power bank is also equipped with Quick Charge 3.0, a technology which can charge your devices 45% more efficiently.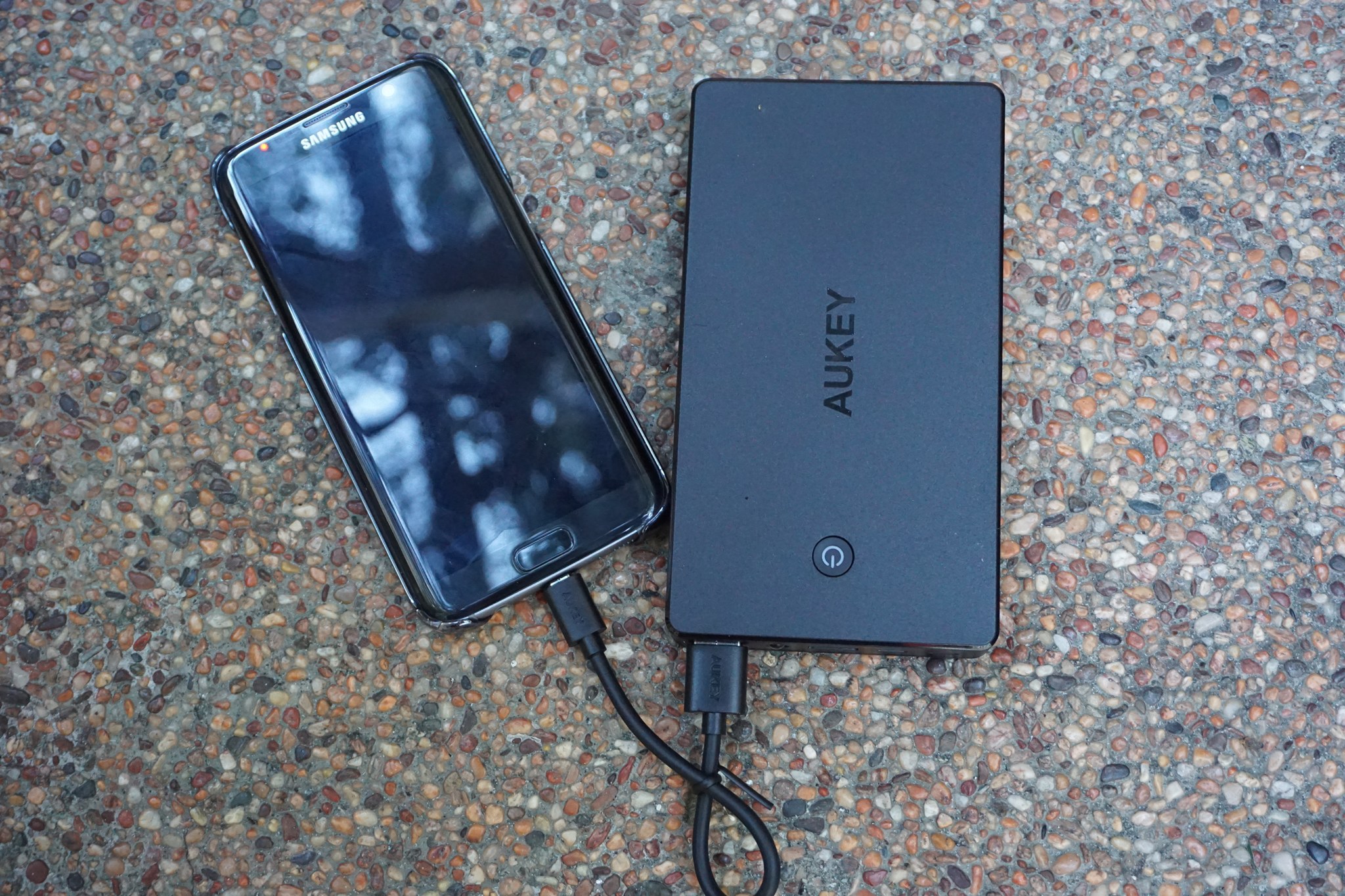 Aukey says that you can fully charge your iPhone 6s 7.5 times or Samsung Galaxy S7 4.4 times or an iPad Air 1.5 times using the full capacity of the 20,000 mAH power bank. The power bank is compatible with either the lightning cable or the micro USB cable.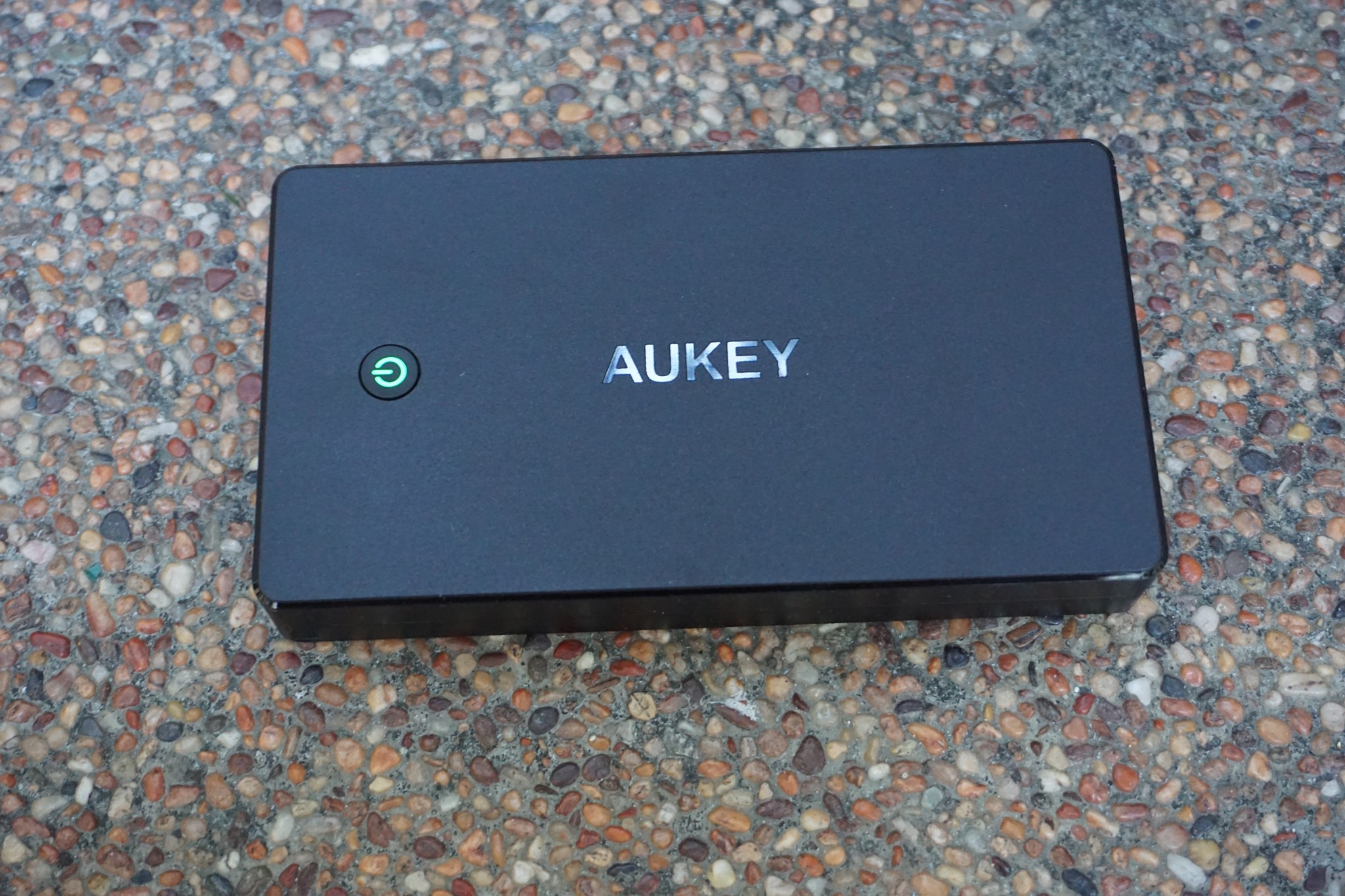 The PB-T10 can charge two phones at once. One USB output (the green one) uses the AiPower technology for the safest charging possible while the second USB output (the orange one) utilizes the Quick Charge 3.0 technology for the fastest charging possible.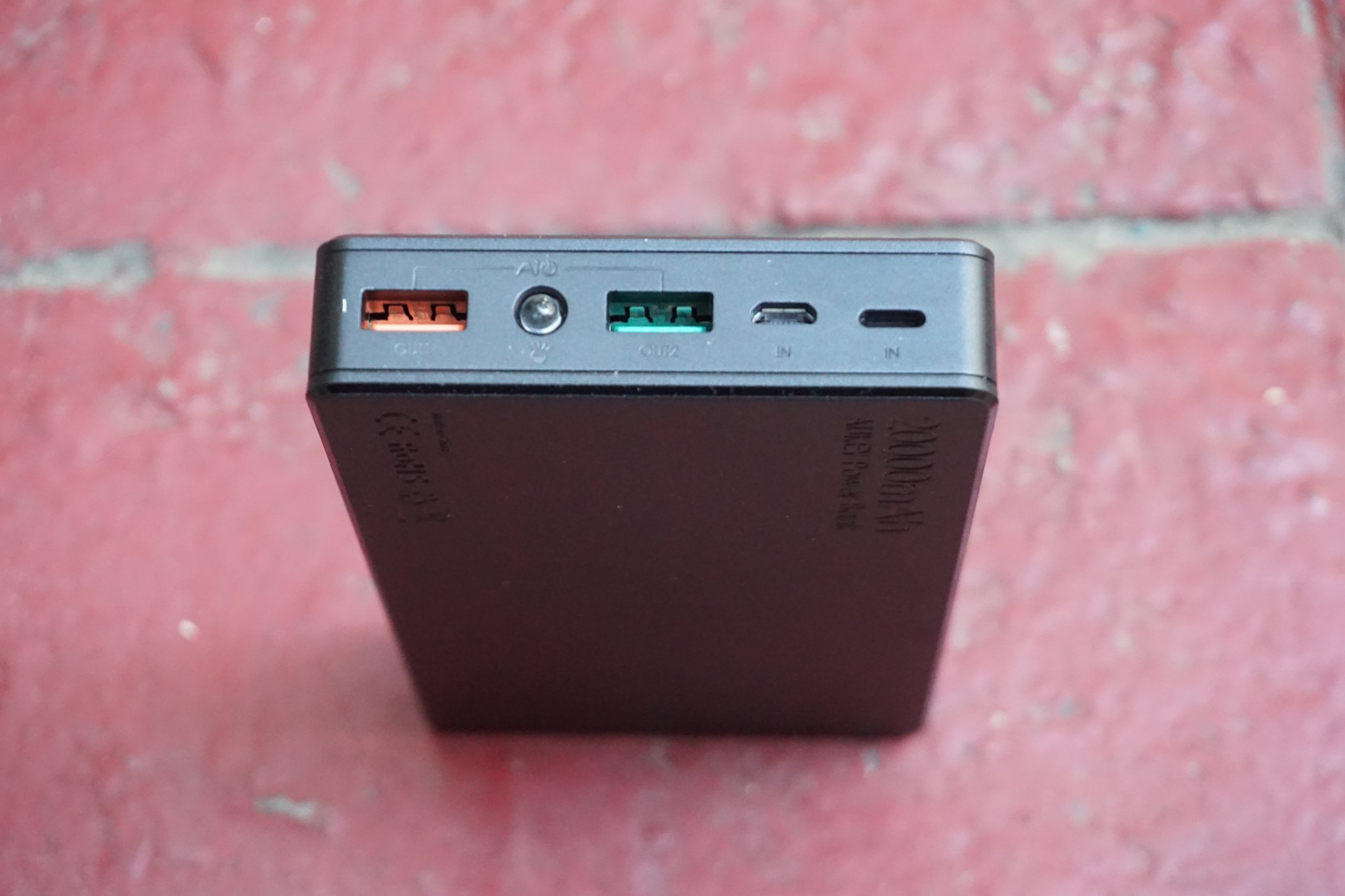 Aukey's 20,000mAH power bank comes with a retail price of 3,149 Pesos.
*   *   *   *
With Aukey's 6-port wall charger and 20,000mAH power bank, I'm confident that I would be able to use my phone excessively for capturing photos, posting on social media and on my blog, using GPS and listening to Spotify on fun and long trips without ever having to worry about running out of battery.
Other Aukey Product Variants
Just for the record, and in case you didn't know, Aukey is a top-selling brand on Amazon and here are some of the variants of their products.
Aukey Car Chargers (available in 2 or 4 port configuration)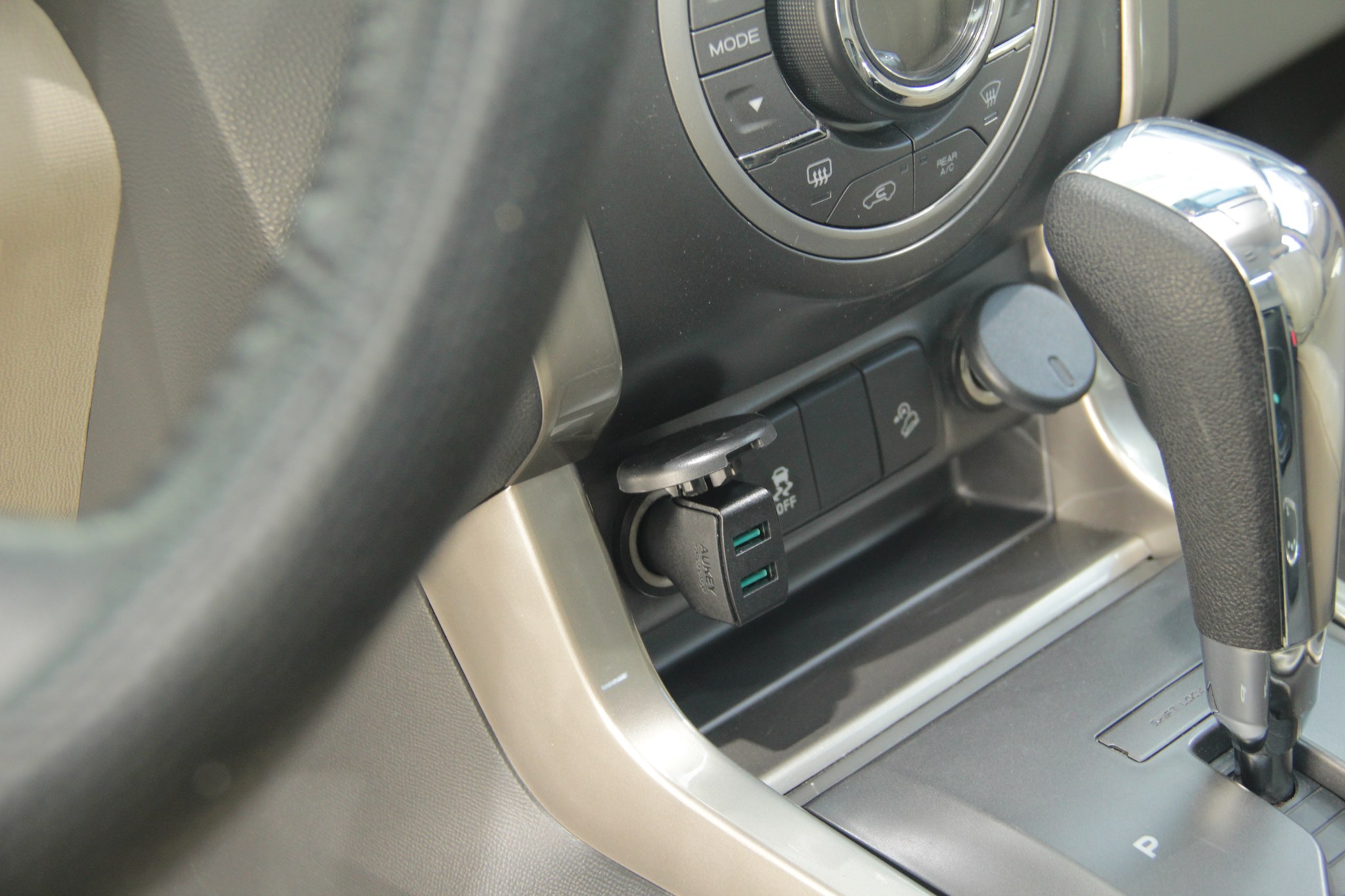 Aukey Power Banks (comes in 5000, 10000, 10500 and 20000mAH)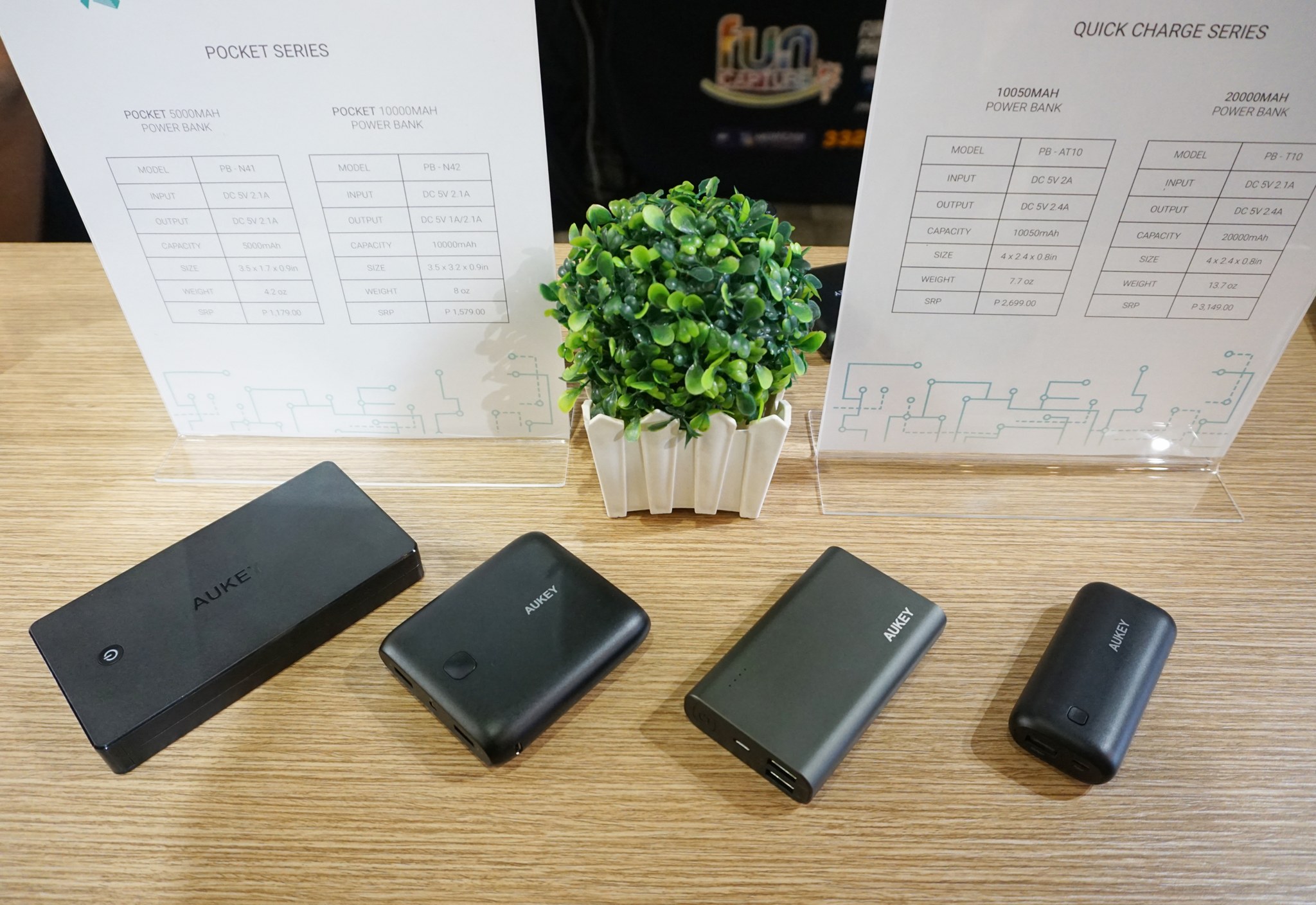 Aukey Wall Chargers (available in 2, 4 and 6 port configuration)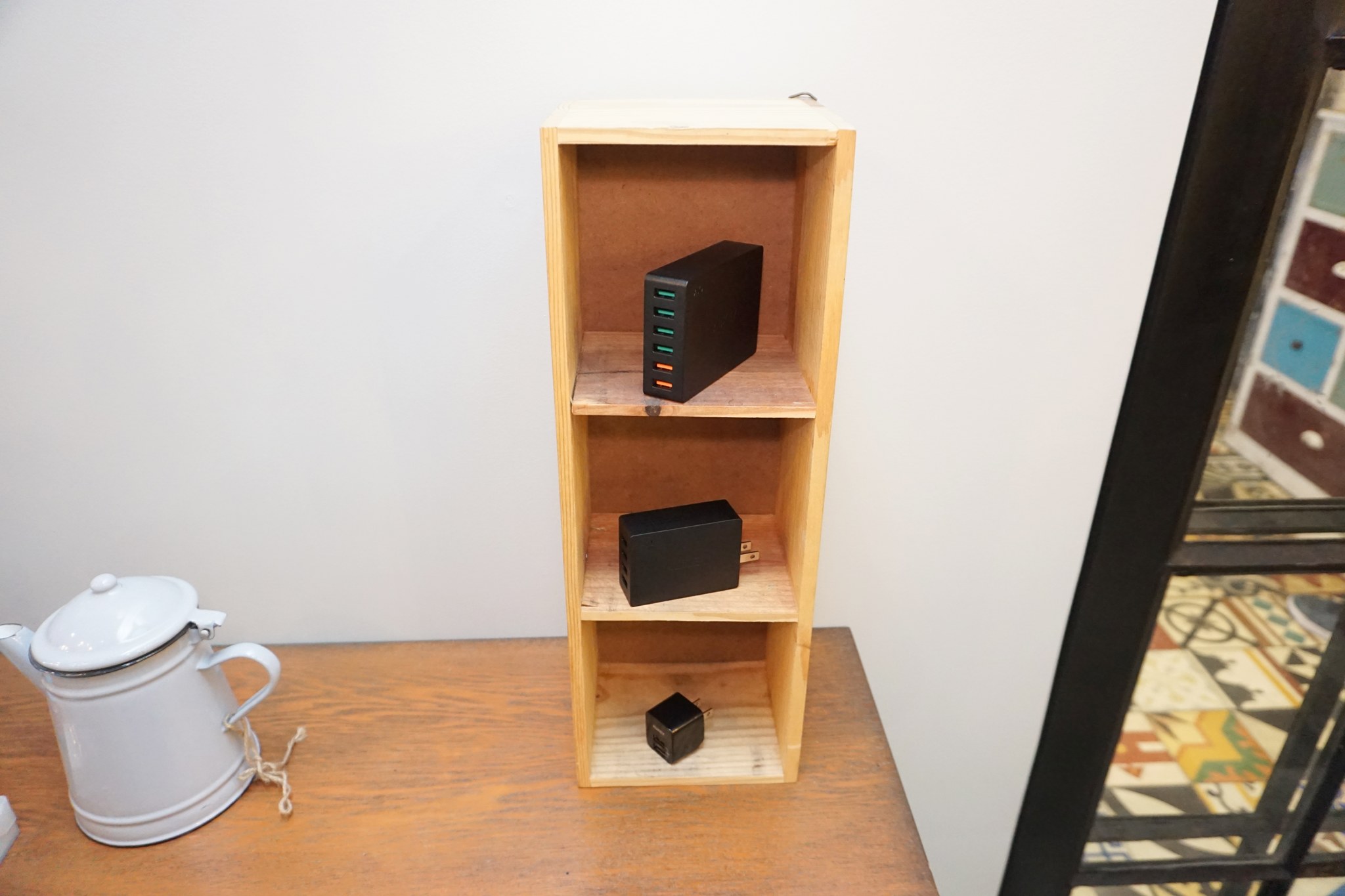 The Aukey brand here in the Philippines is distributed by Spitze Trading and the Aukey products are available in selected stores of Power Mac Center, Elecom, Urbanize, Bratpack, iStudio, Astrovision, Astroplus, Odyssey, UrbanGadgets, Mobile 1, Gadgets-in-Style, Globe, Youpoundit, Lazada, Takatack, TackThis!, iGig Center and Technoholics. I've also personally seen that they have a stand-alone stall in some SM Malls like Mall of Asia.
Learn more about Aukey on their official Facebook page over here.
Follow Pinoy Guy Guide on Instagram and Twitter for a preview of what is coming up next on the blog.