If there is one thing that most guys overlook when it comes to stepping up their style, it would be none other than owning (and wearing) a pair of tan shoes.
Because in a sea of people where every guy is expected to own a pair of black shoes, a man that appears wearing a pair of tan shoes comes as a surprise and instantly stands out from the crowd.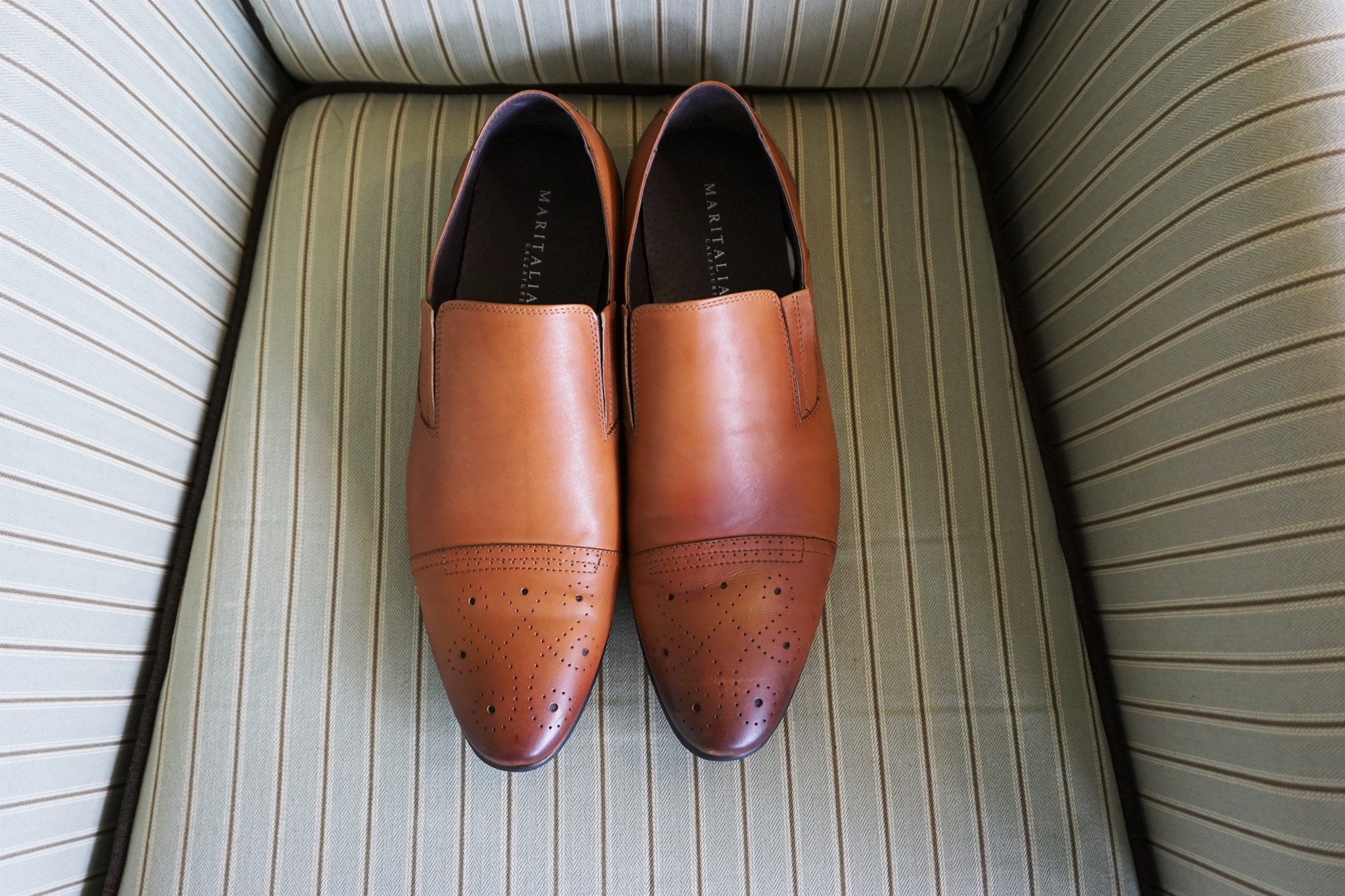 And speaking of tan shoes, one leather shoe brand that I recently discovered selling one of these is Maritalia Calzature. Here is a close look at one of the pairs that I bought from them.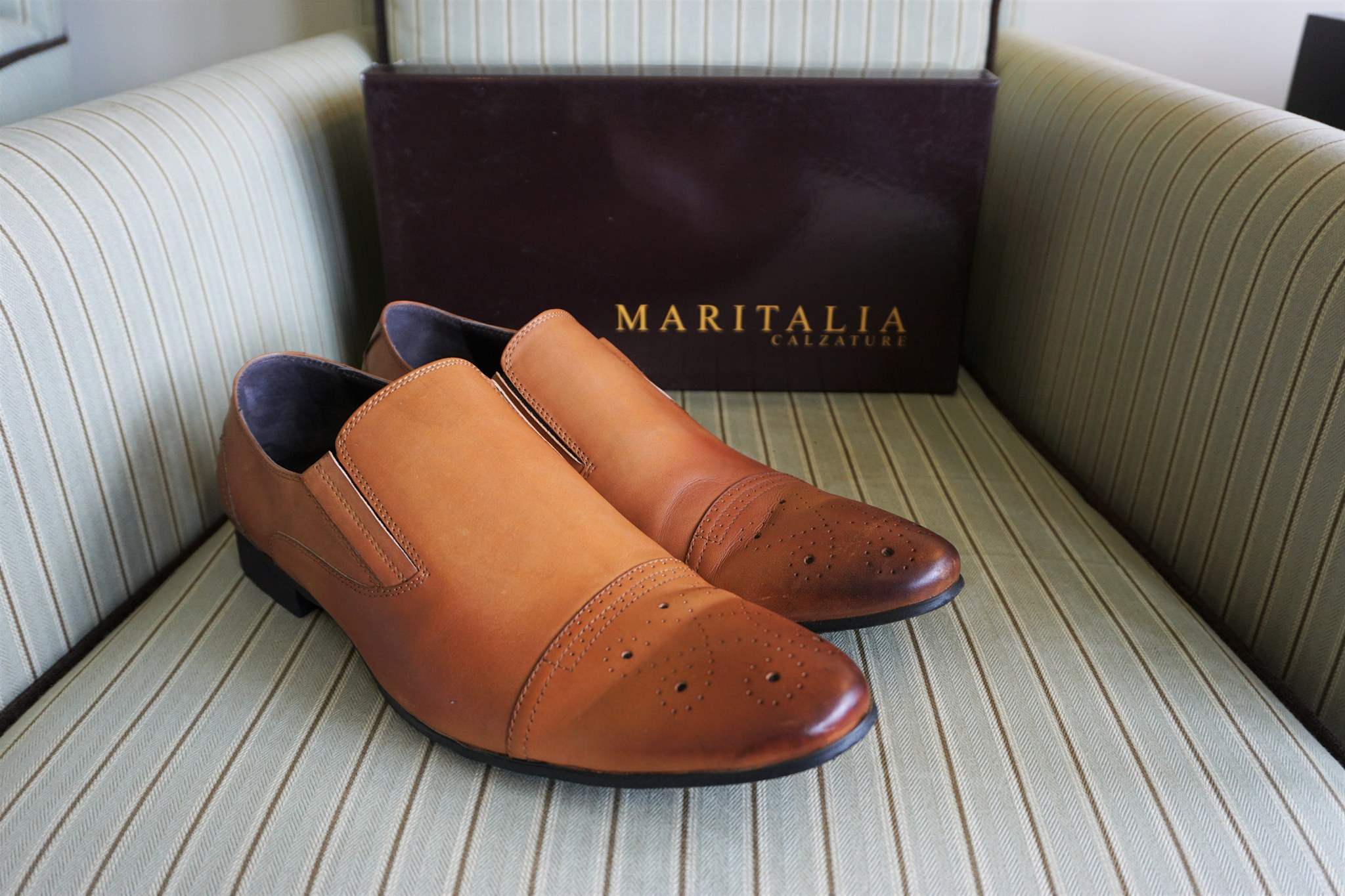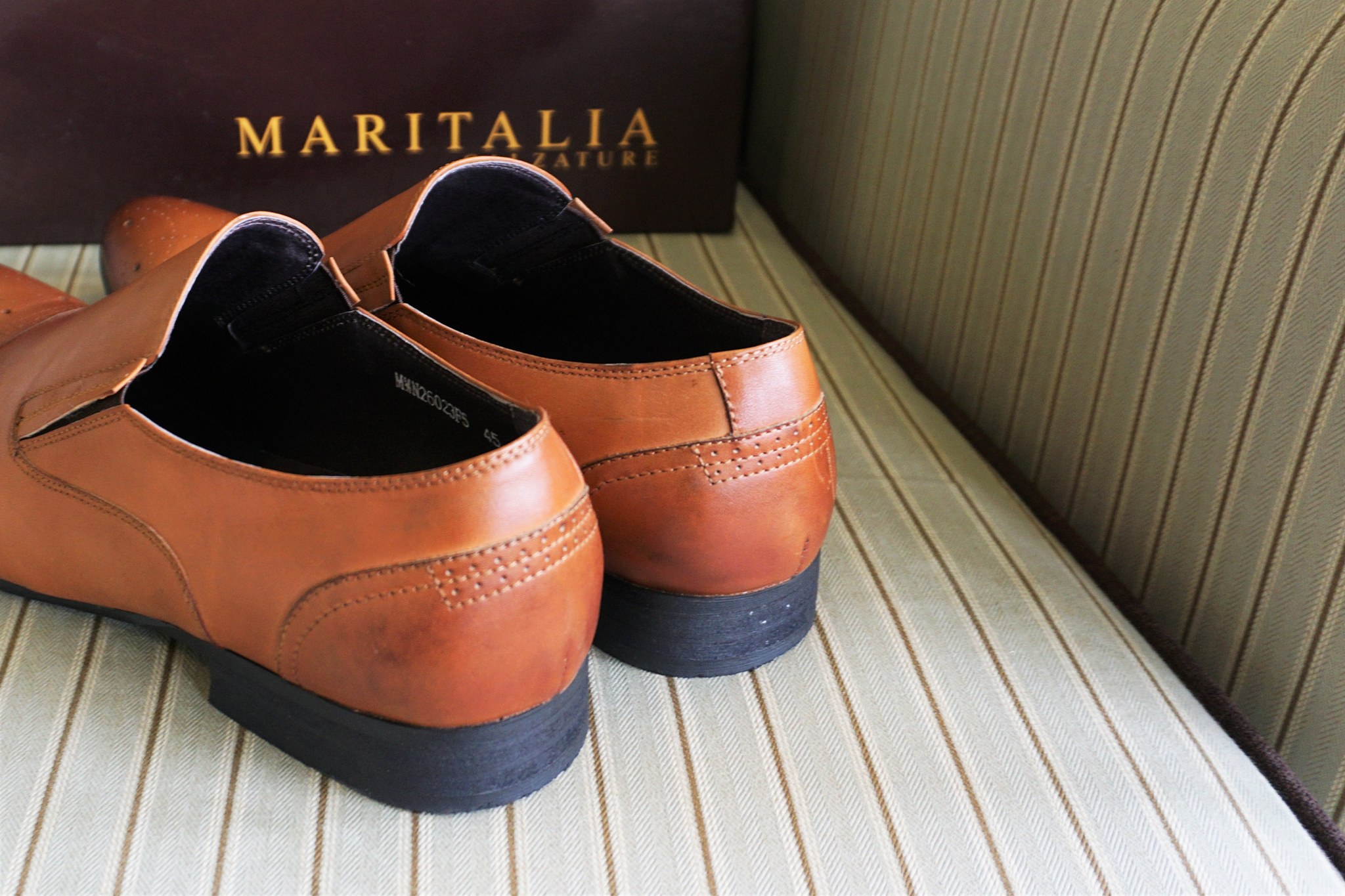 It is my go to shoe when wearing khakis or anything pastel, similar to what I wore here during our prenup shoot.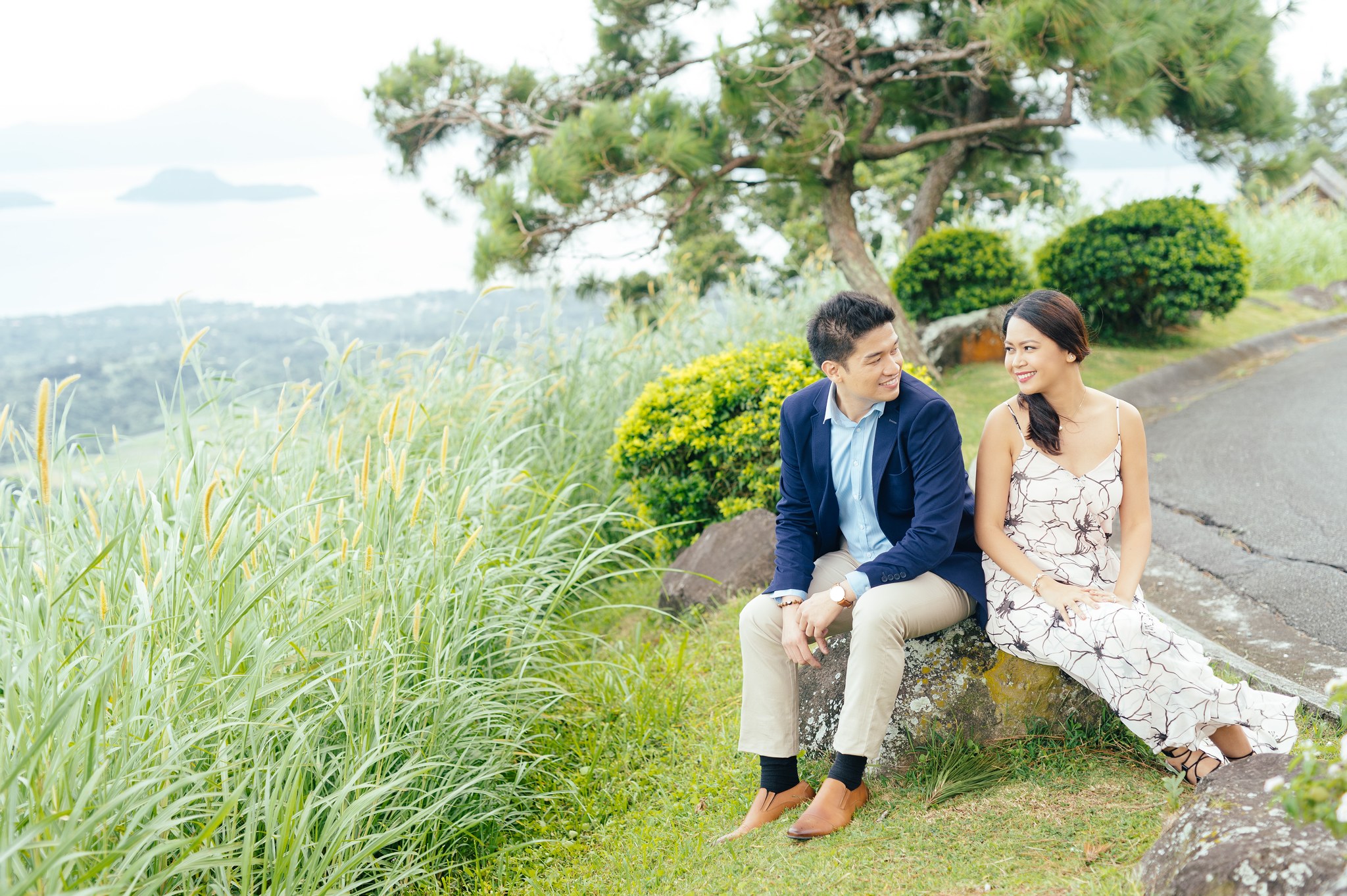 It also works well when you are sporting a navy blue suit. Navy Blue + Tan is the perfect vibrant color to mix and match. Nothing stands out much more than that.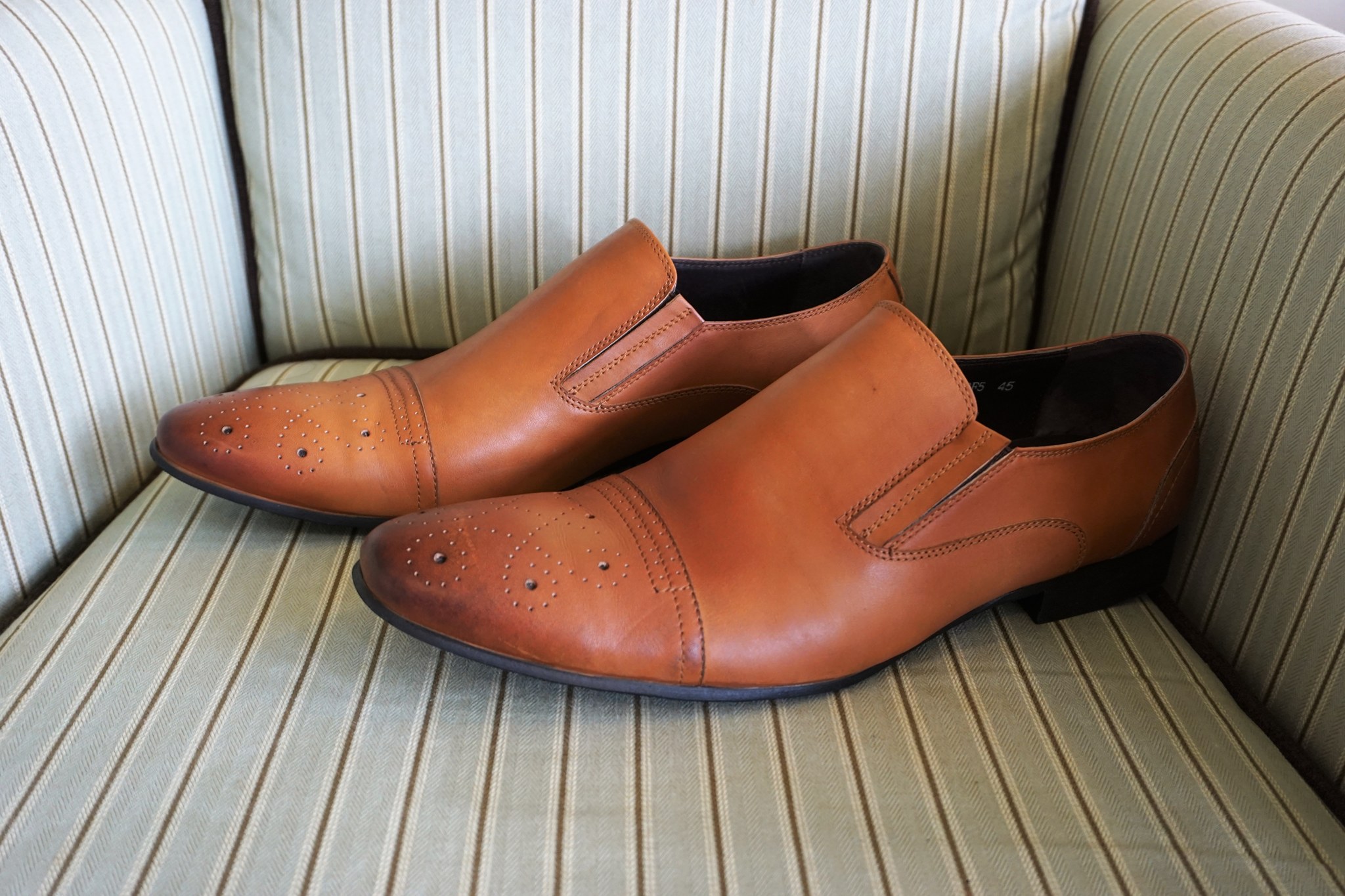 Maritalia Calzature is available at SM Department stores and the shoe featured here (to my surprise) is priced reasonably at roughly 3,000 Pesos only.
Follow Pinoy Guy Guide on Facebook, Twitter and Instagram for more men's fashion updates.