Adulting is hard.
When you were a kid, all you had to worry yourself about were school work, your allowance, your friends and that's pretty much it.
Then as you get to college and eventually graduate from school, things get a little more complicated. You start thinking about getting a job, having your own place to stay, buying a car, getting married and eventually buying your own property.
But that's the way life is, right? Because the only way you grow up is by embracing change and learning to deal with it. That's how progress works.
I know because I've been through all that myself. As a matter of fact, three years ago, I started living on my own and I even blogged about my whole experience and wrote a guide to getting your own bachelor pad here.
Speaking of condos and bachelor pads alike, I've come to the conclusion that most people have the impression that condo living in the city means sacrificing a quiet and peaceful place to live with a noisy environment with loud cars everywhere and not a single tree, plant or nature in sight.
That might be true to some condos, but not all. Take the case of Golfhill Gardens which is a fairly recent discovery of mine.
Golfhill Gardens: Safe, Peaceful and Exclusive Community
Golfhill Gardens is a brand new condominium property that is currently being developed by Megaworld. It is located in Capitol Hills, Quezon City.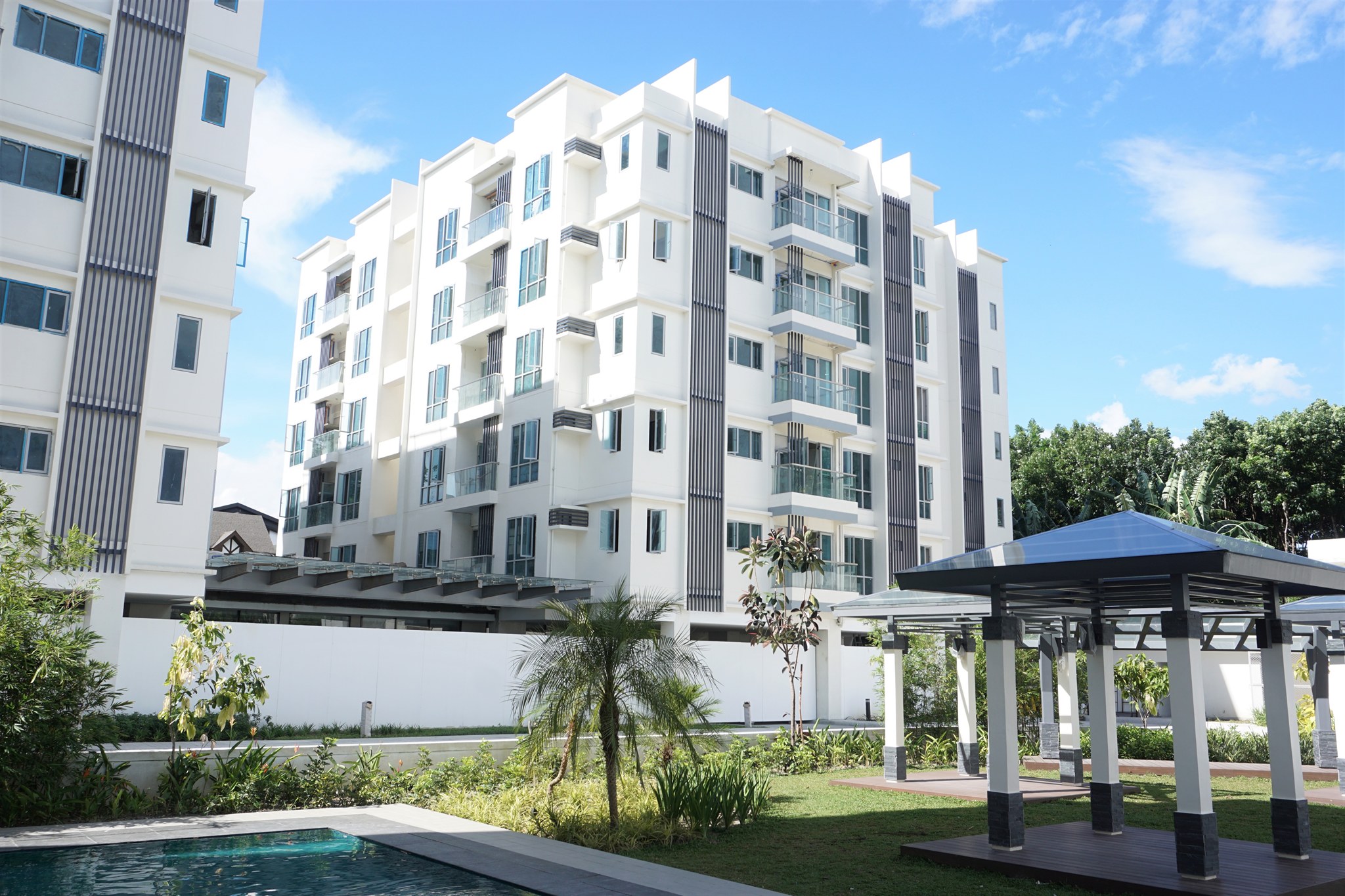 I first learned about Golfhill Gardens last Friday, when I was invited by Megaworld to visit and have a look at their property.
It was then that I found that this residential village is in a good, private and exclusive location, away from all the busy roads in the city but is still in a strategic location given that it is only about 8 minutes drive from UP and about 12 minutes from Ateneo de Manila University and Miriam College.
Golfhill Gardens is a private condo-village. It is surrounded by a lot of trees which gives off a quiet, peaceful and homey vibe. I remember that when I visited the area, I almost forgot that we were in an urban area of Q.C. because you wouldn't hear the loud noises of vehicles. The air seems to be fresh too.
As you can see from the photos, the construction of the six-cluster condo complex is almost complete and it is expected to be ready for occupancy by fourth quarter of this year.
Mid-rise condo with dreamy amenities
Swimming Pools
The condo consists of six mid-rise buildings and as you enter the gated entrance, you will find two swimming pools at the ground floor recreational area.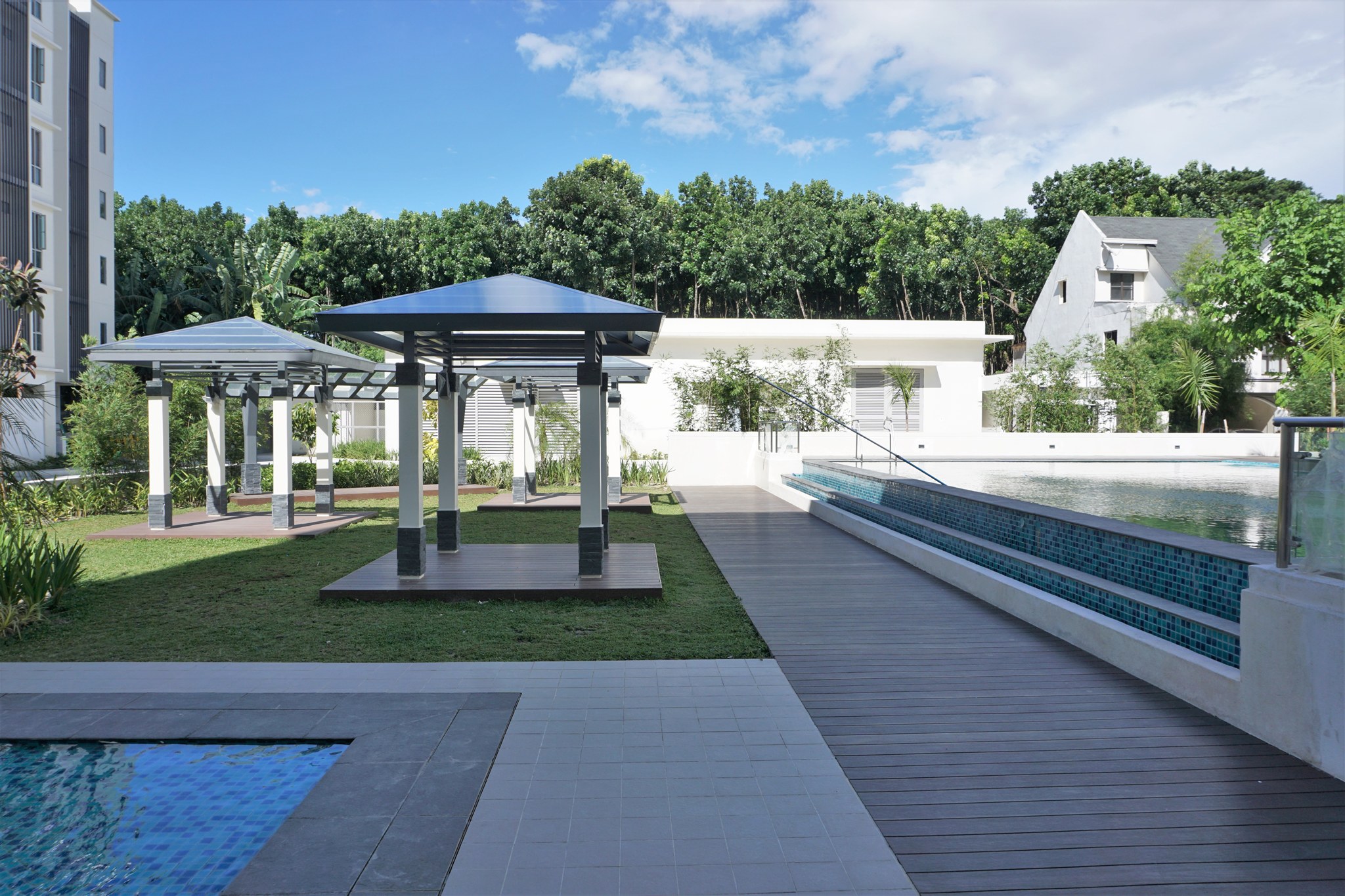 One is the kiddie pool…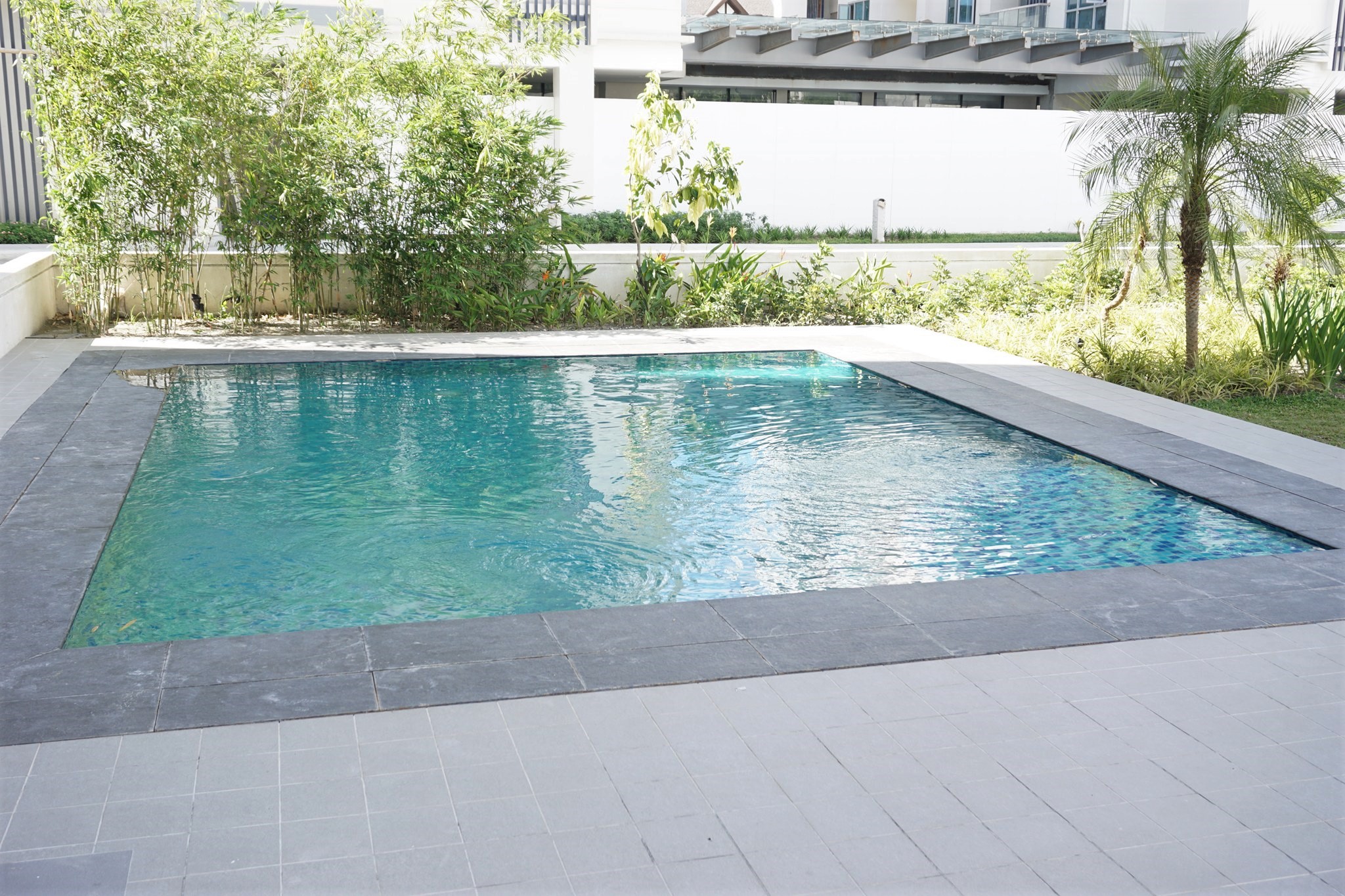 And the other is the adult lap pool.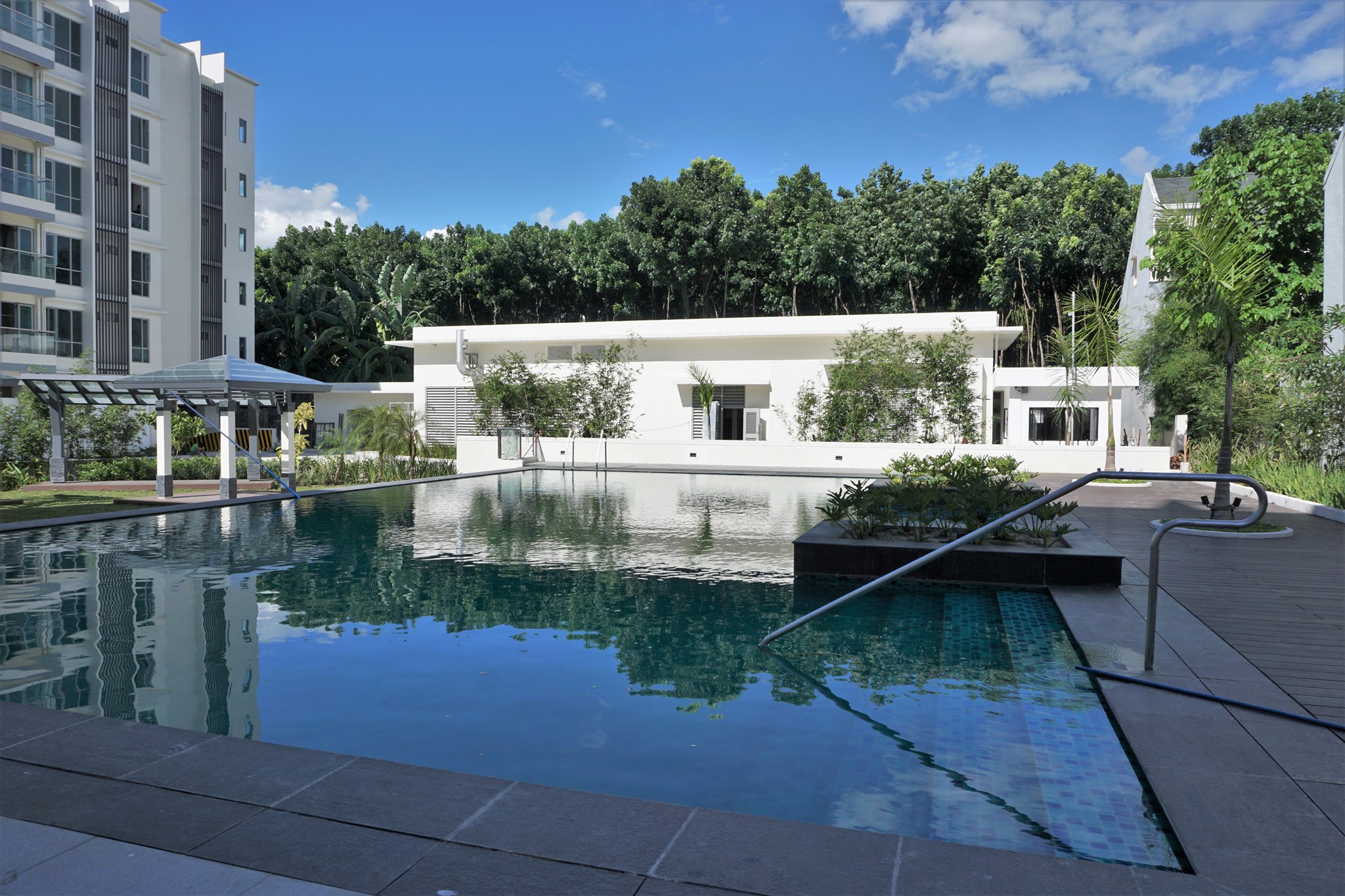 Lobby and Car Drop-Off Area
Every pair of the six buildings share a common drop-off area.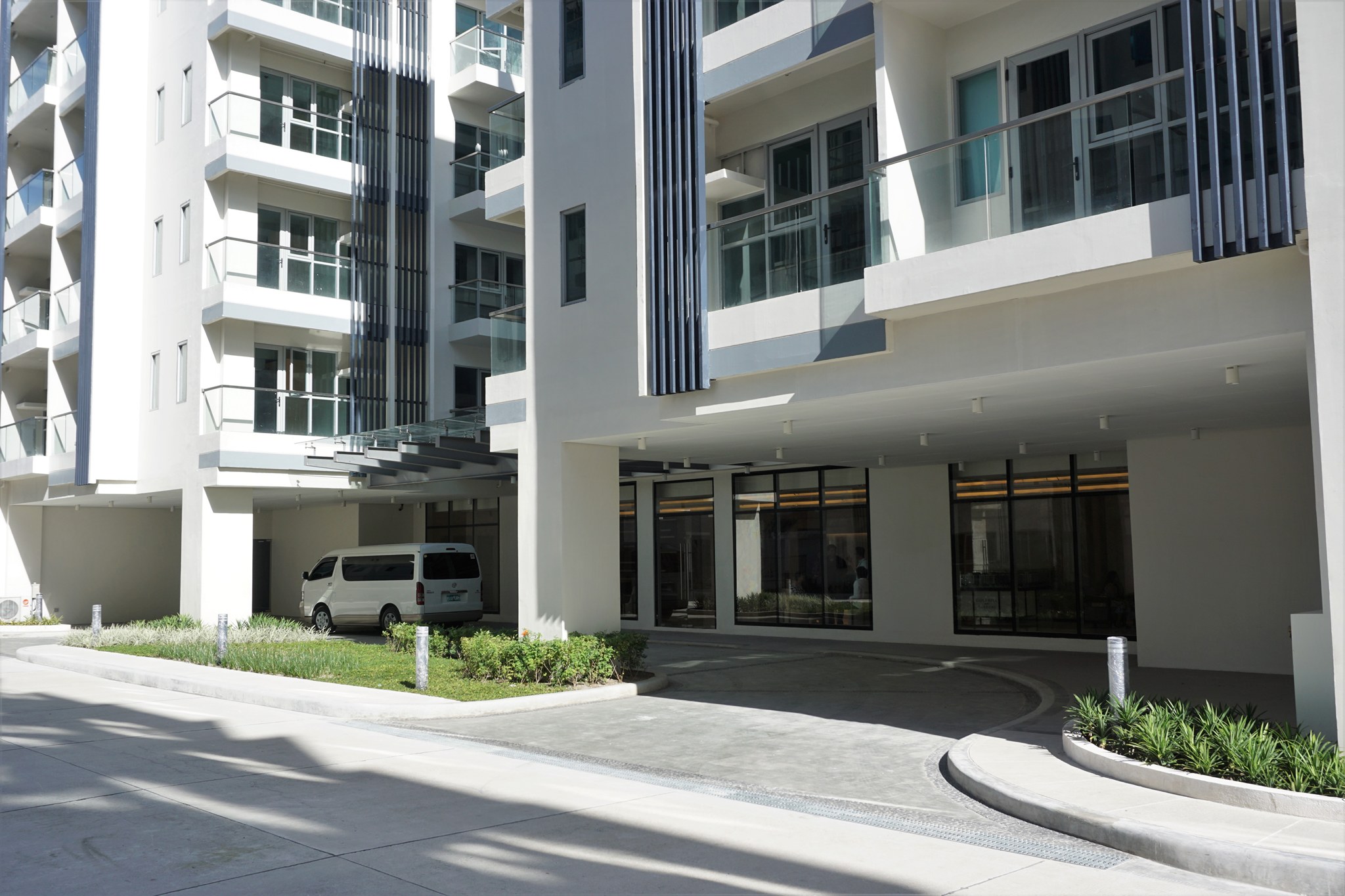 And a modern lobby as you will see here.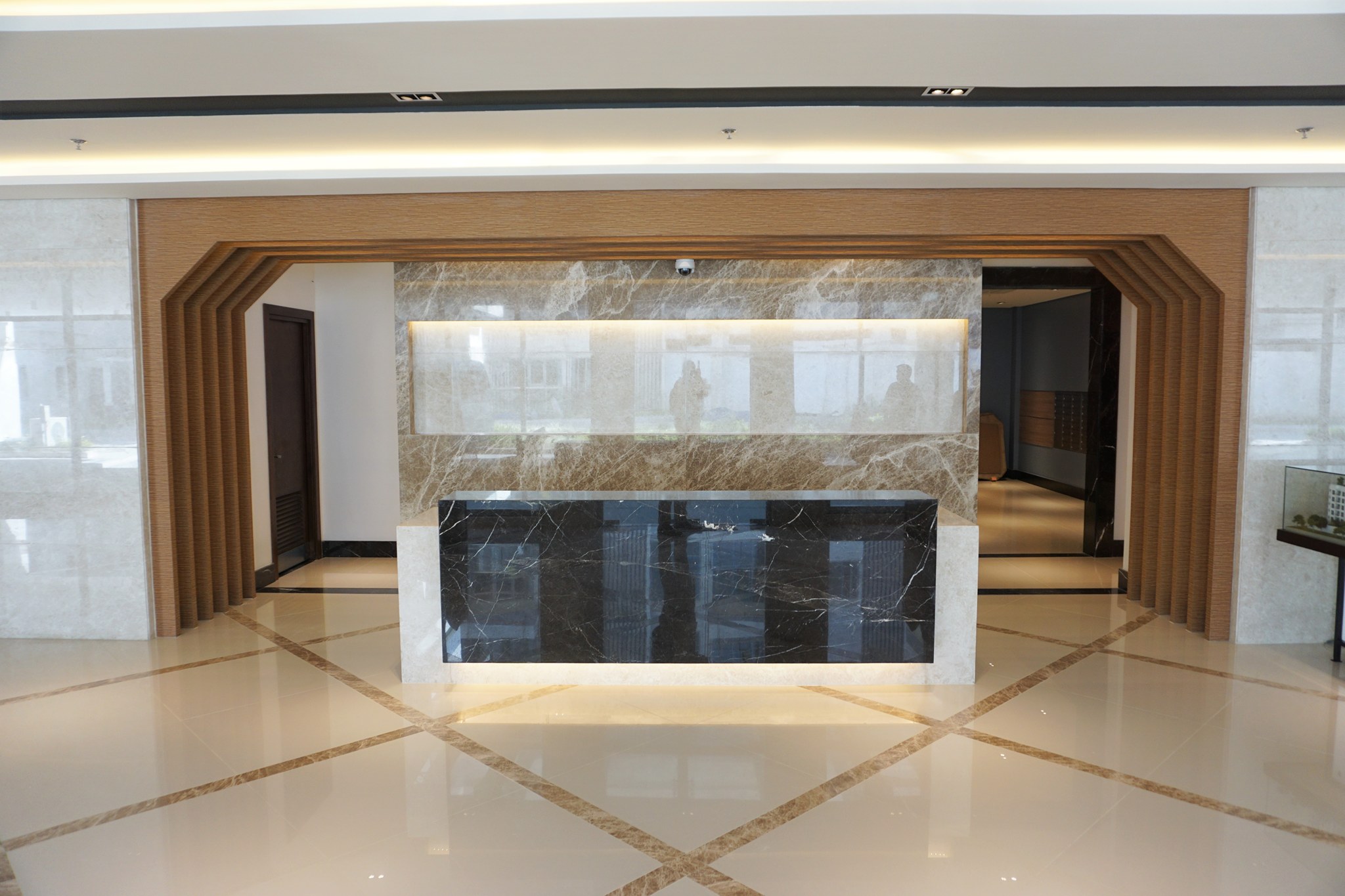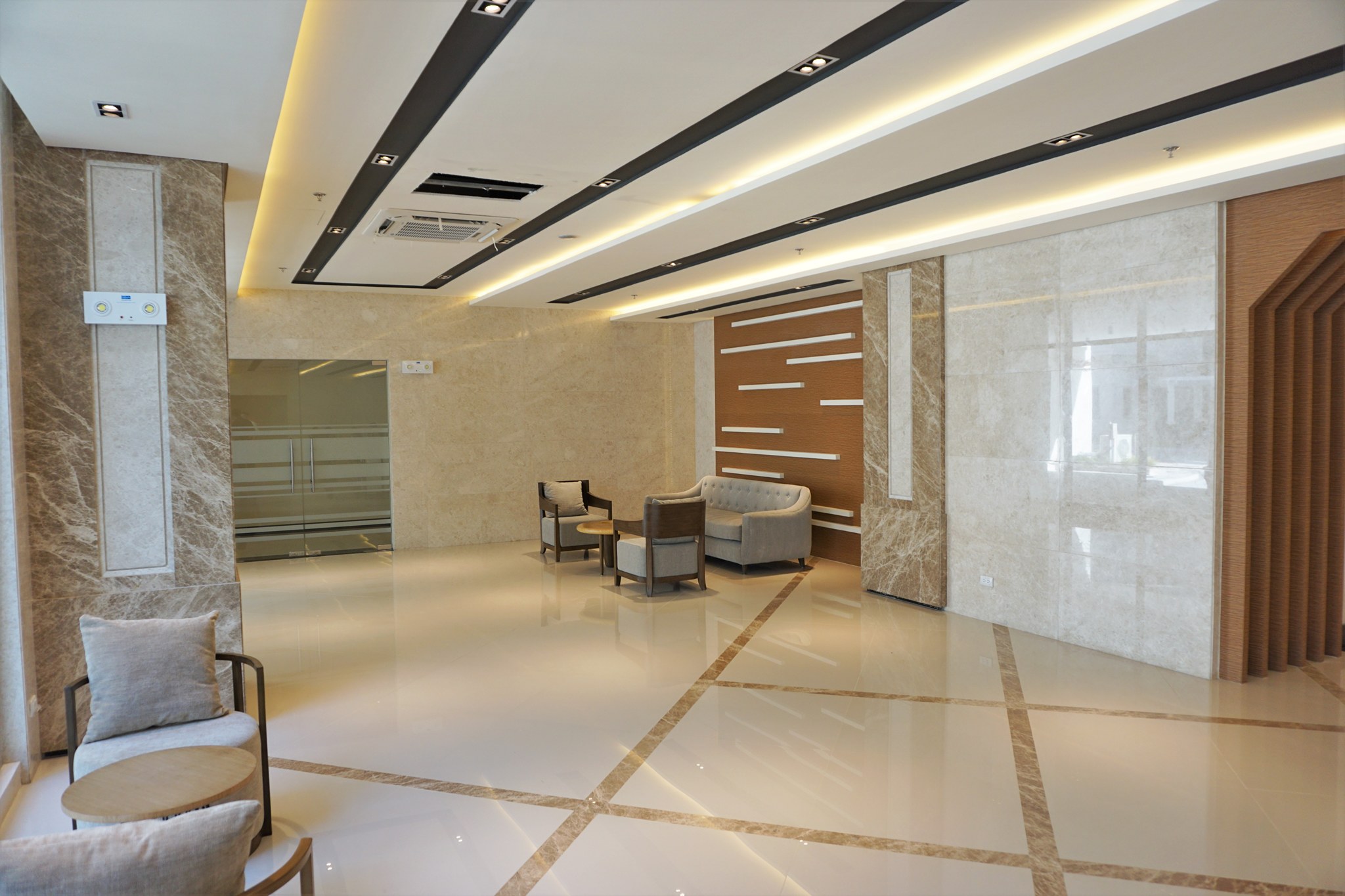 Behind the front desk of the lobby, you will find the mail room where all residents would get their parcel and letters.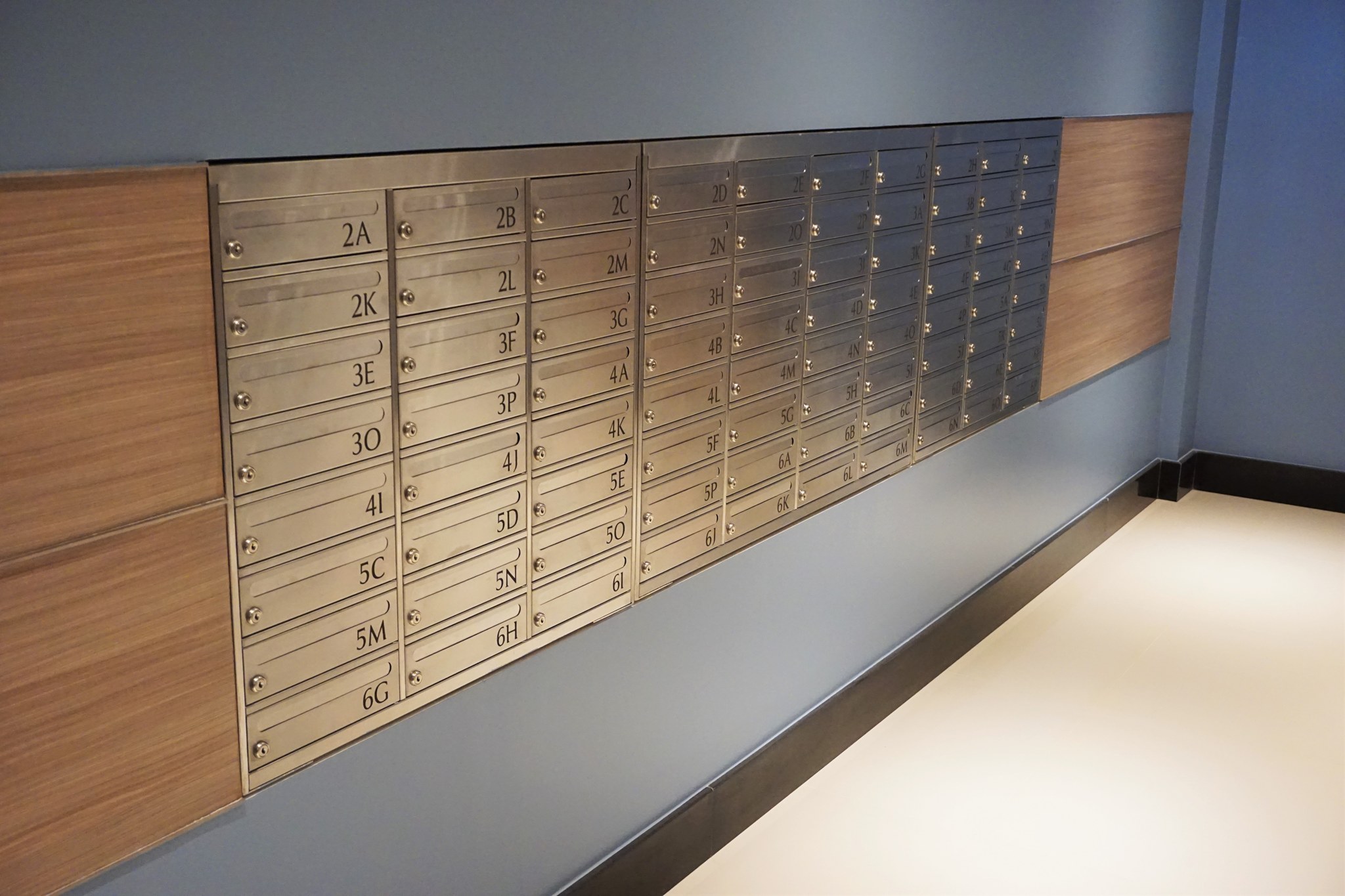 Massage Rooms
Then what surprised me is they also have dedicated massage rooms at the ground floor.
Now I think that this massage area concept is a brilliant idea because it will contain the strong aroma of the massage oils and will prevent the aroma from staying inside your condo units and in the hallways.
Yes, there is a day care center
Another important feature of Golfhill Gardens is their day care center. This is a must for young families who have small children. It is a life savior!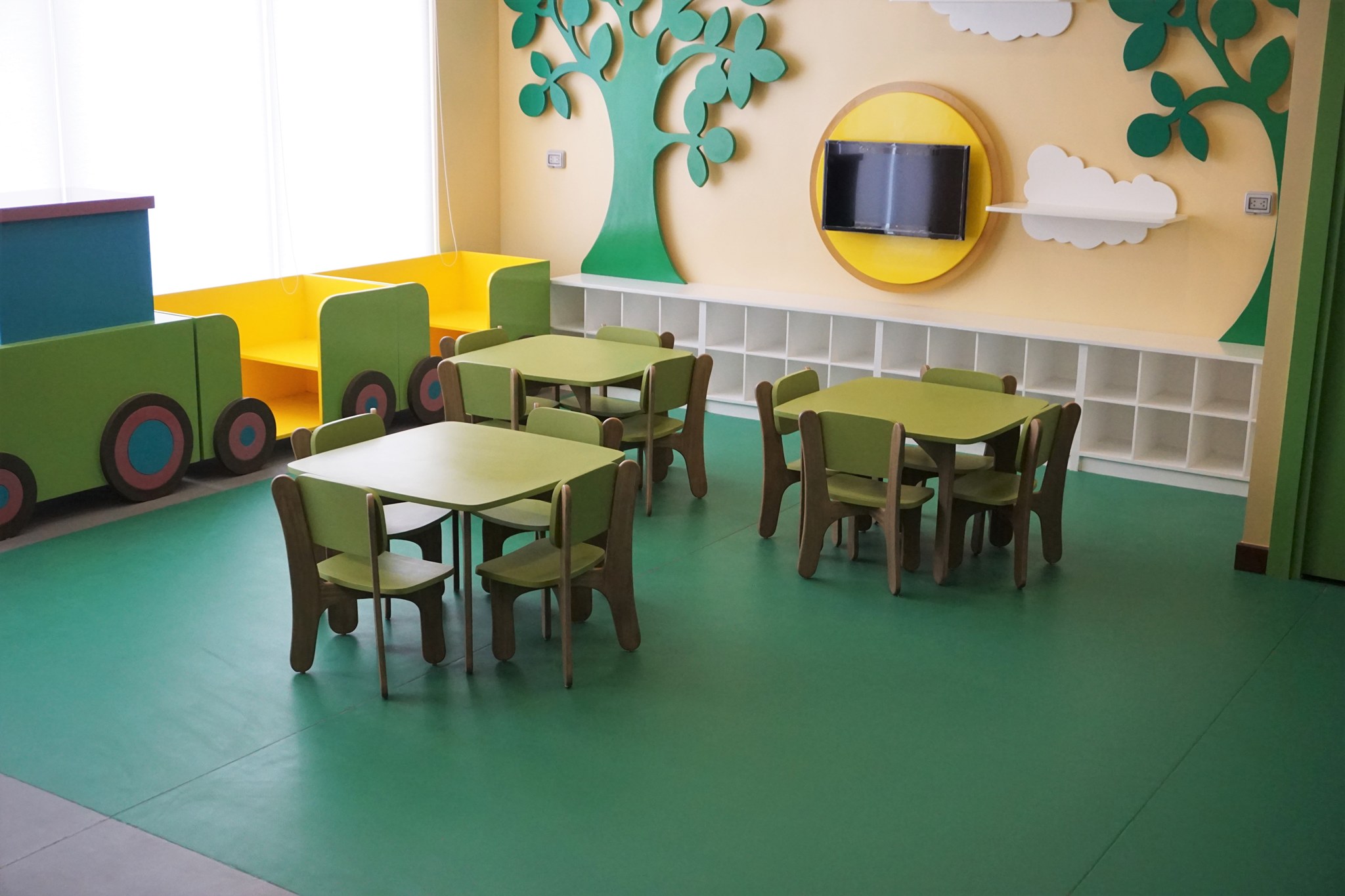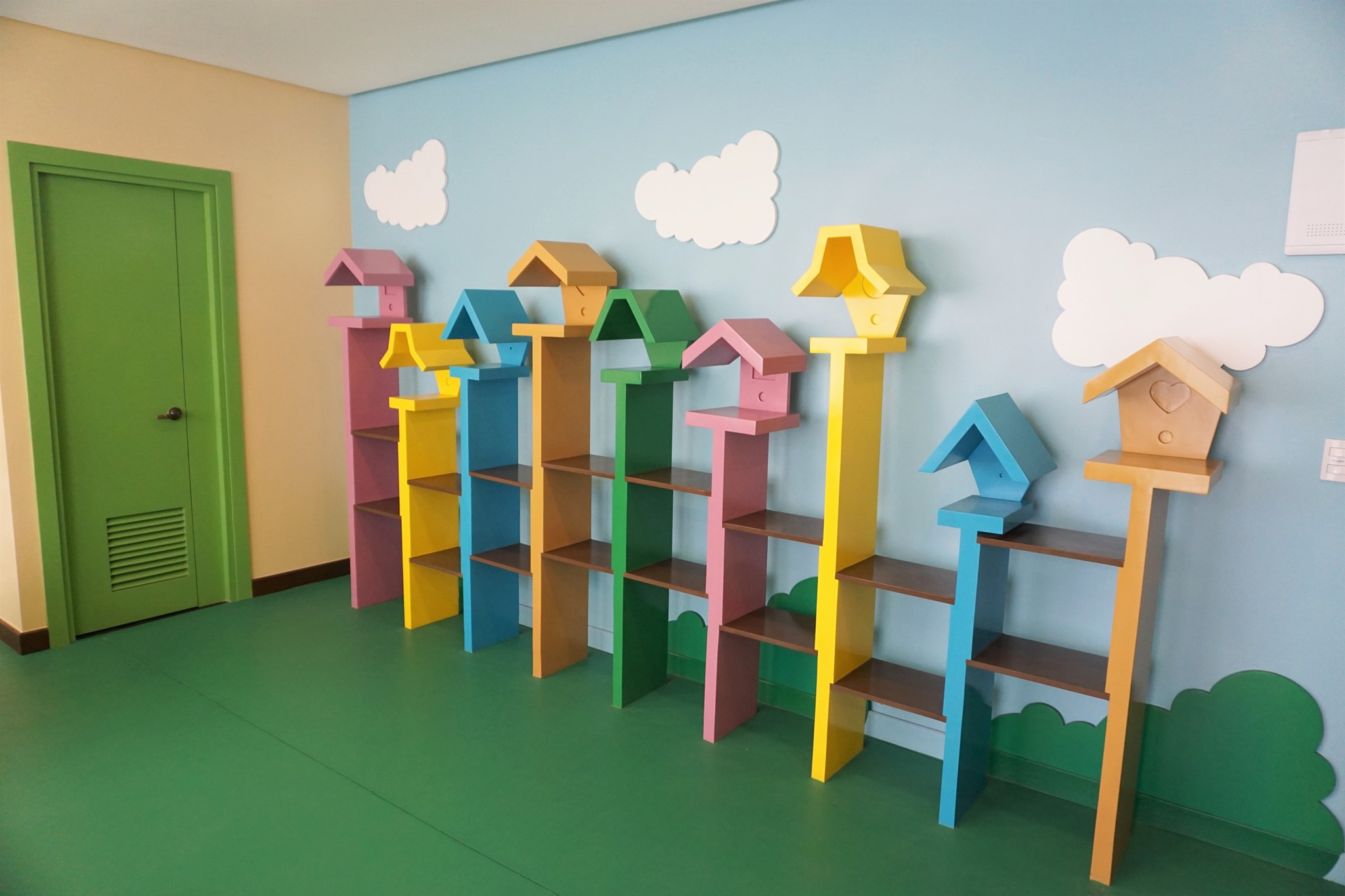 Conference and Function Rooms
They also have a conference room which you can reserve for business meetings.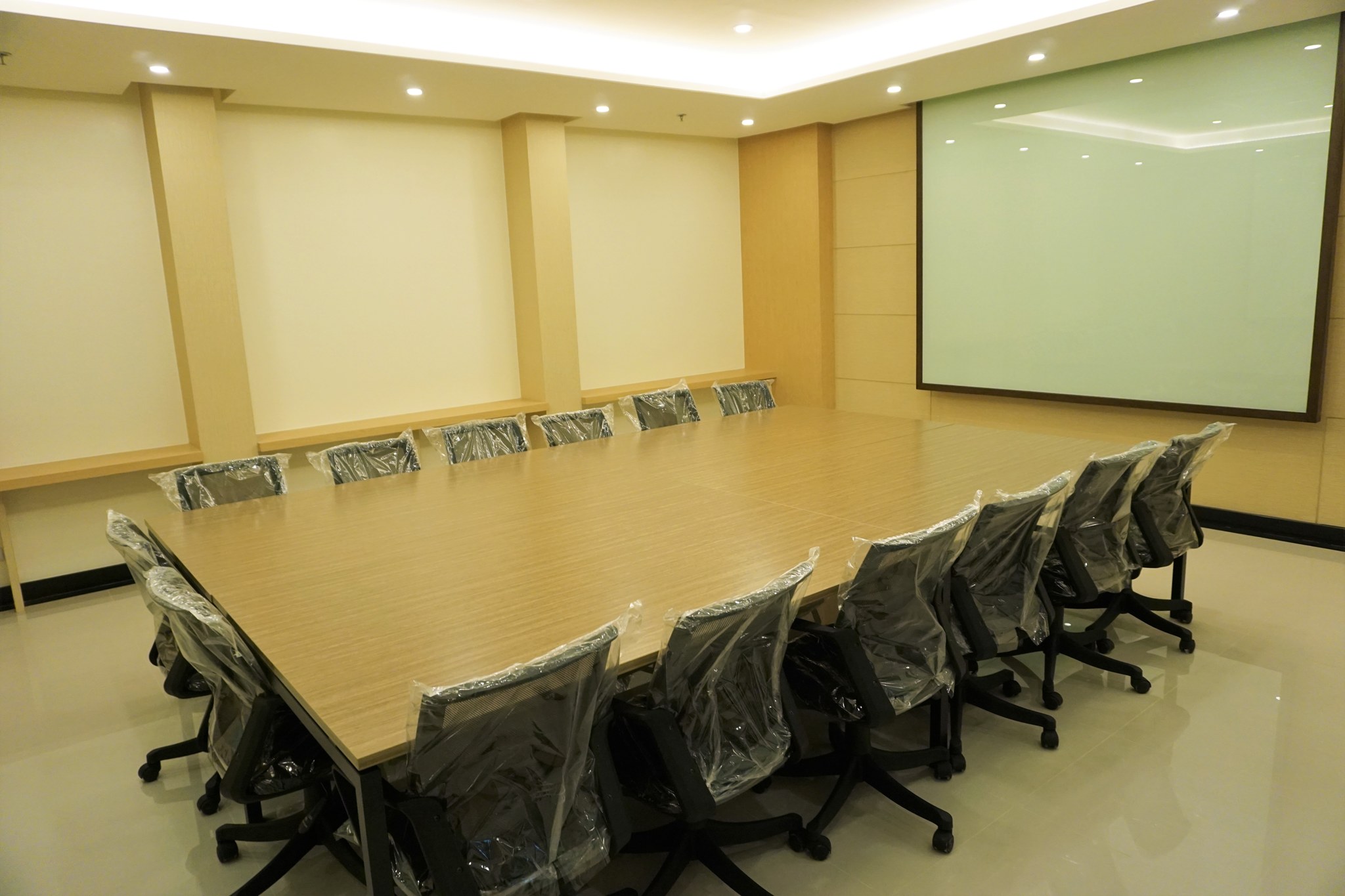 And a huge function room which can be split into two. This can be used for parties, gatherings and even dance classes! It's like a studio for performers. 🙂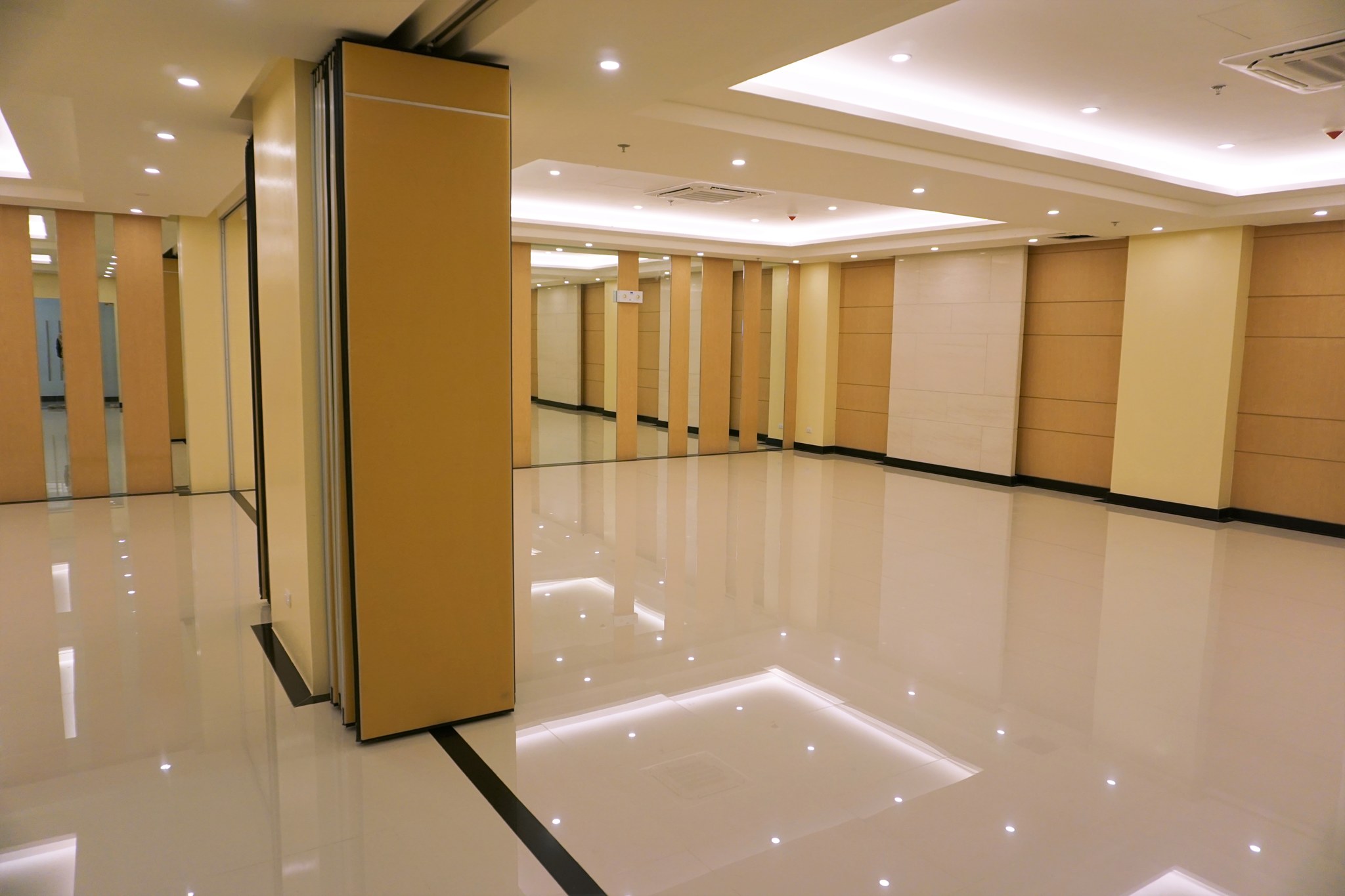 The Gym
Then, of course, the amenity that all buff guys have been waiting for: The Gym.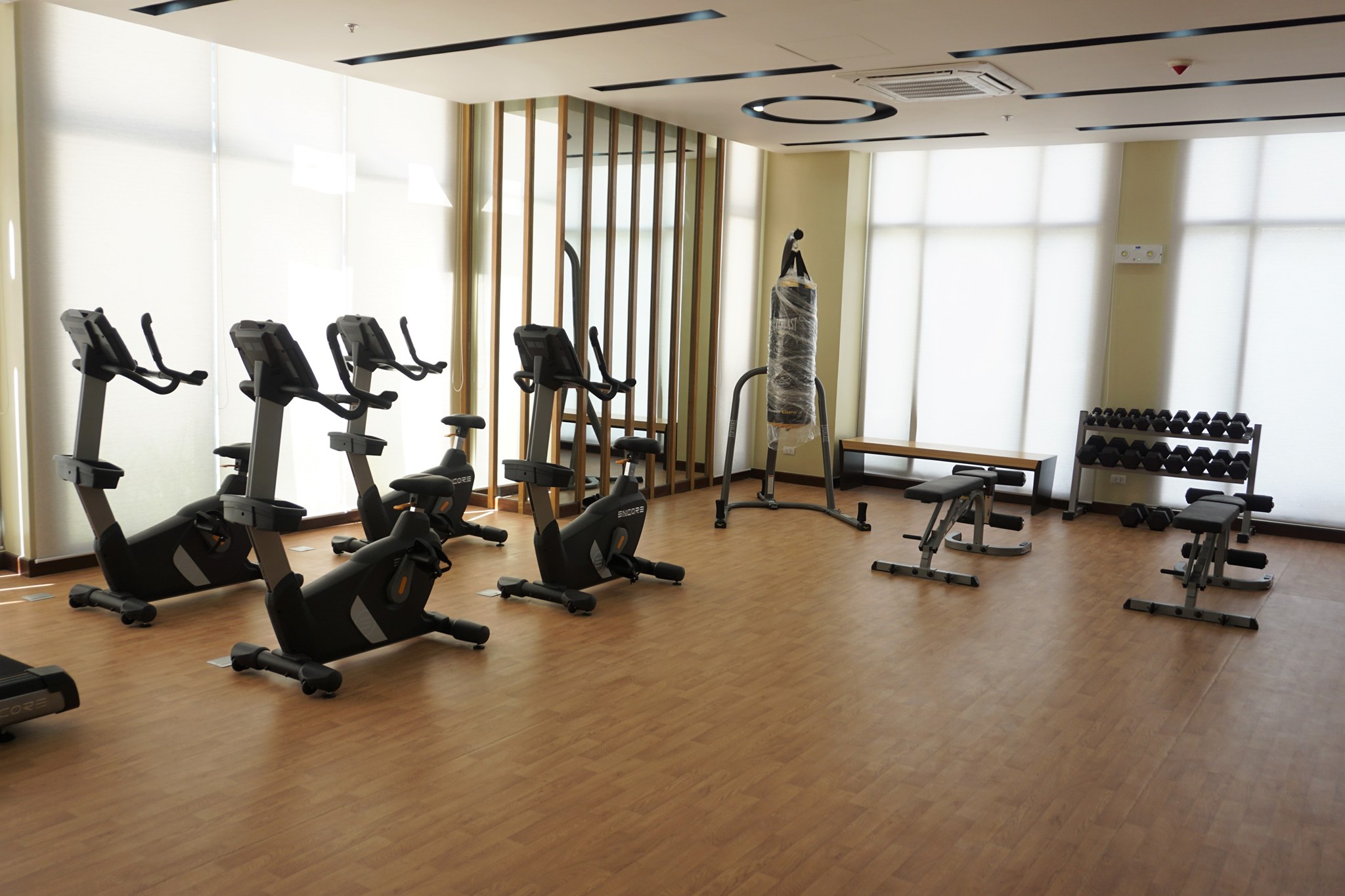 The gym inside Golfhill Gardens has a decent amount of cardio and training equipment so you probably wouldn't need to enroll at an external gym anymore.
First Look: Awe-inspiring units for students, bachelors and young families
A tour inside the condo village wouldn't be complete without seeing what the actual units look like, right?
I had the privilege to go around the vicinity and take a look at some of the model units. They offer Studio, 1 Bedroom and 2 Bedroom units which vary in size from 30 square meters up to 72 square meters.
Studio / Bachelor's Pad
We first had a look at the Bachelor Pad Studio Model Unit.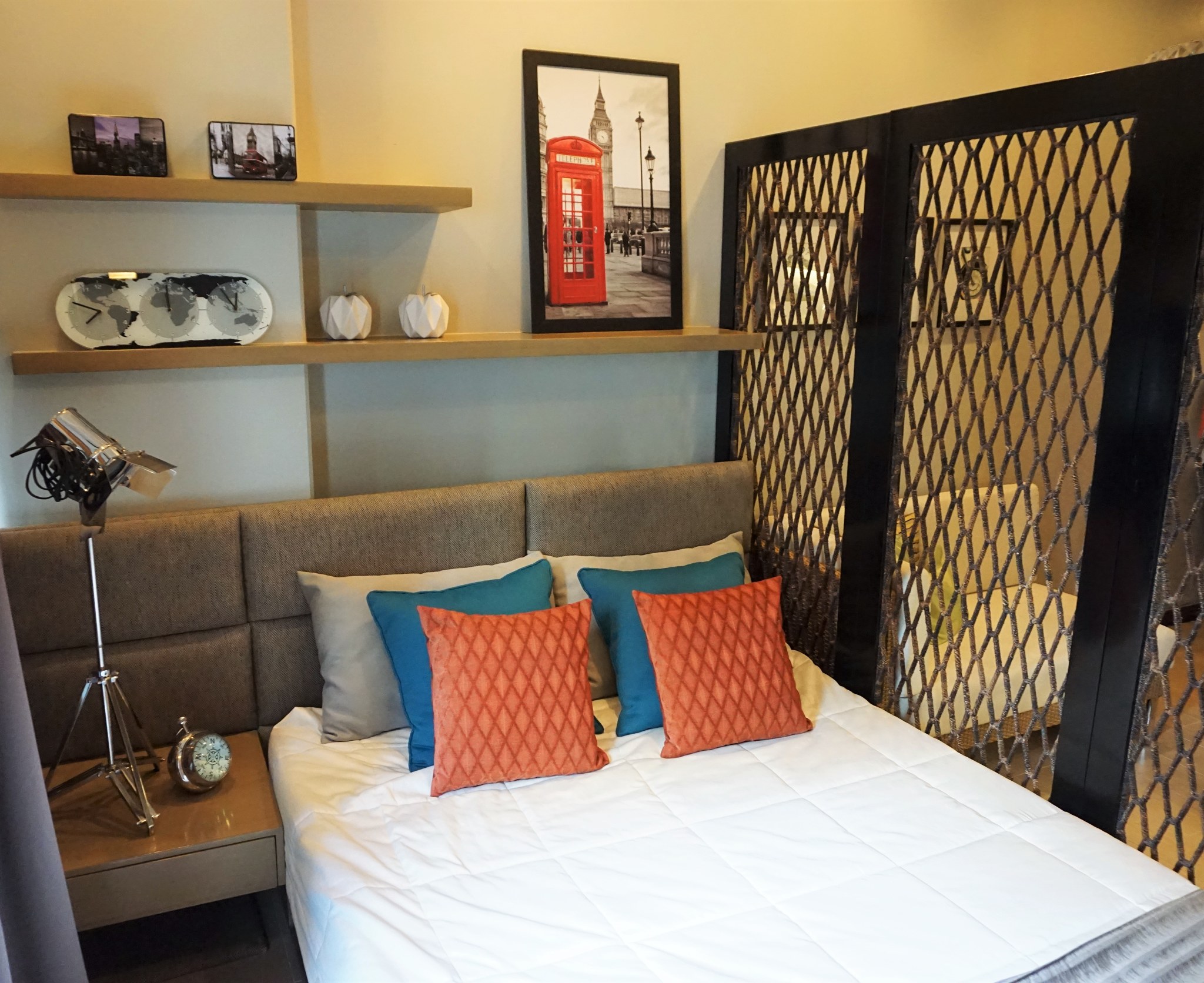 It has very nice interiors. I wish I saw this place when I was still single.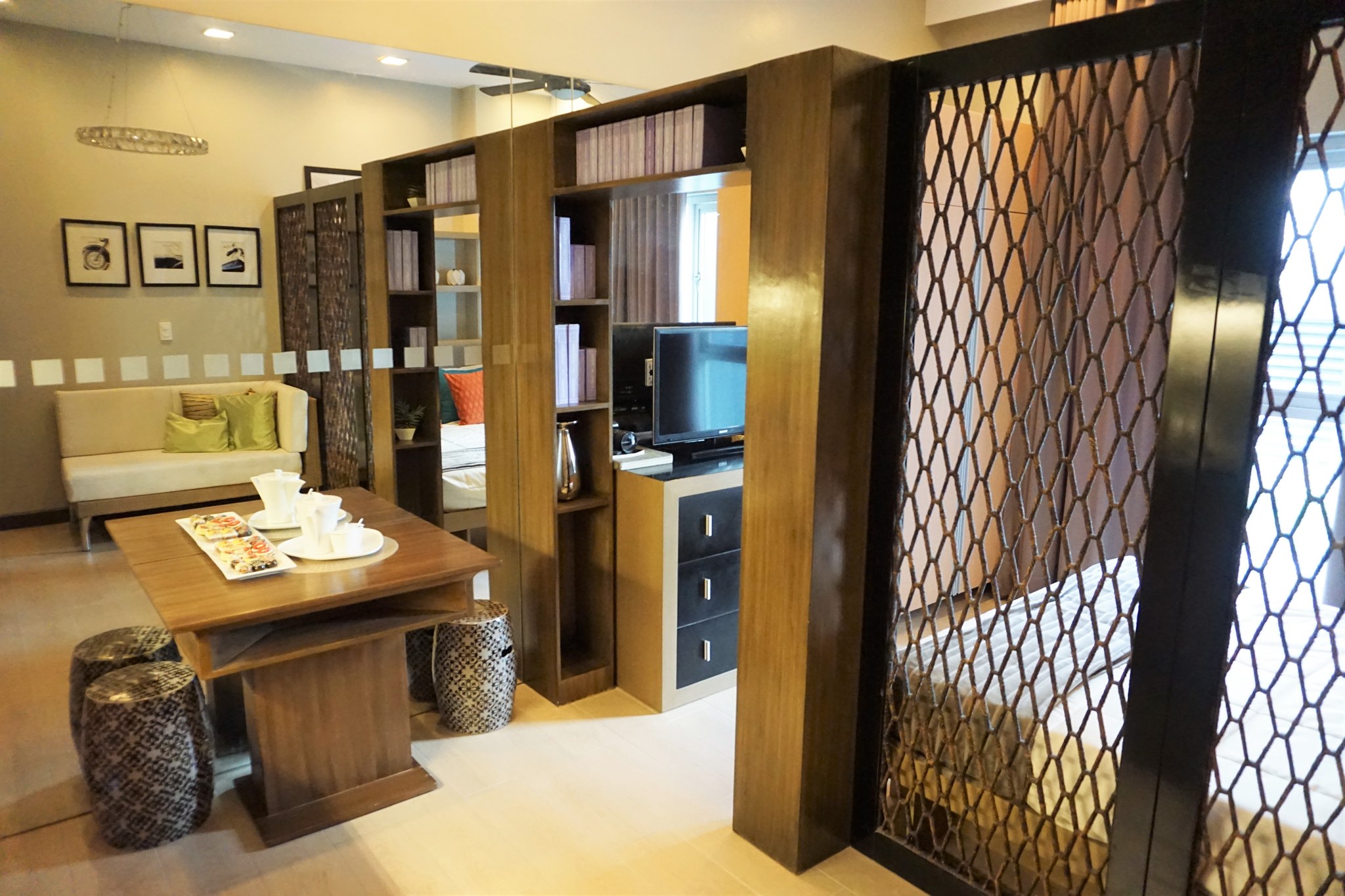 I mean, come on! Who wouldn't want to come home to this, especially if you are a student or a bachelor?
One Bedroom
Now for professionals, especially those who work in UP-Ayala Technohub, which is just 10-15 minutes away, their one bedroom unit is something to be considered.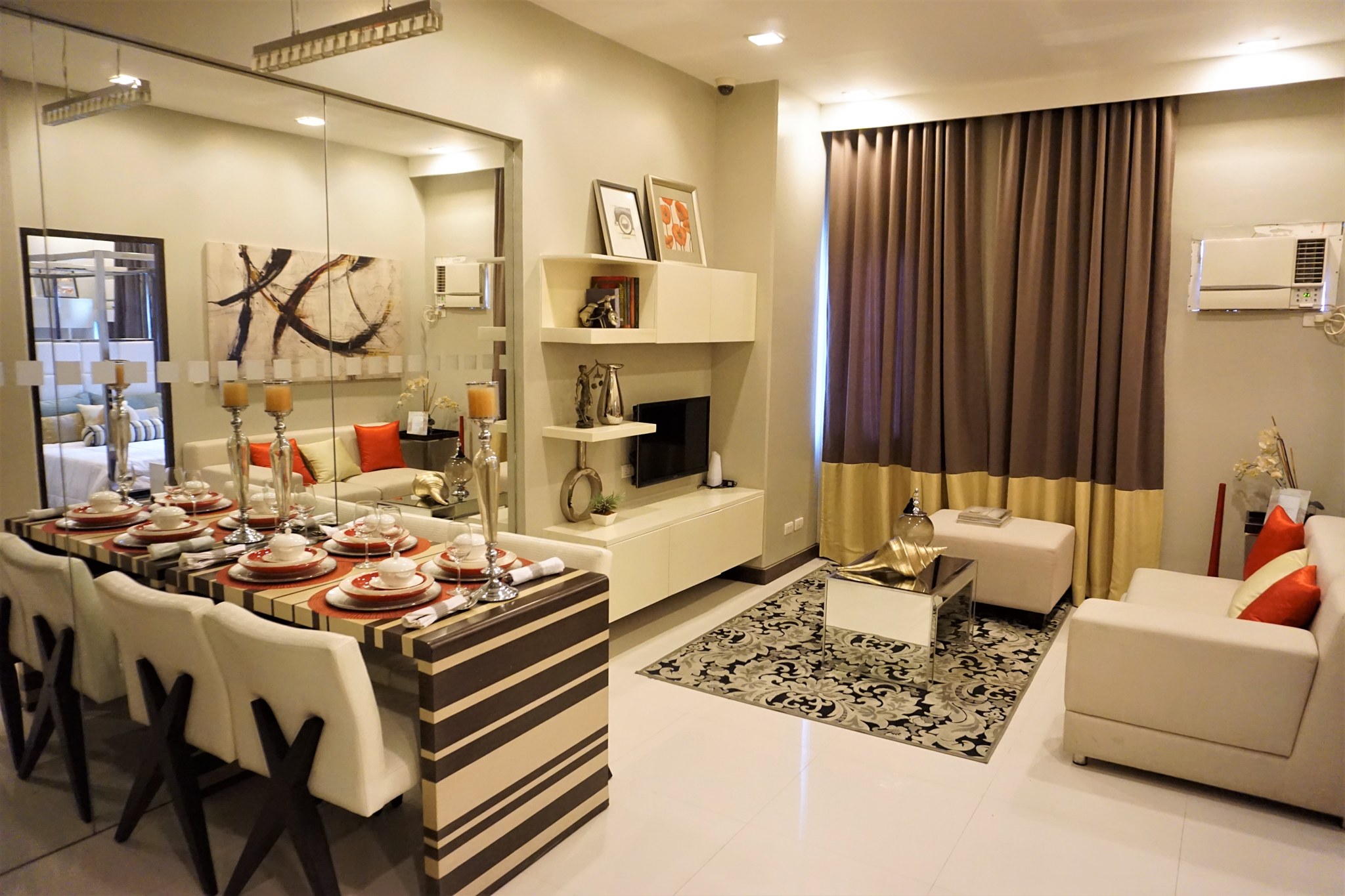 It comes complete with a dining area and a living room.
Plus there is a kitchen area where you can do some cooking and laundry.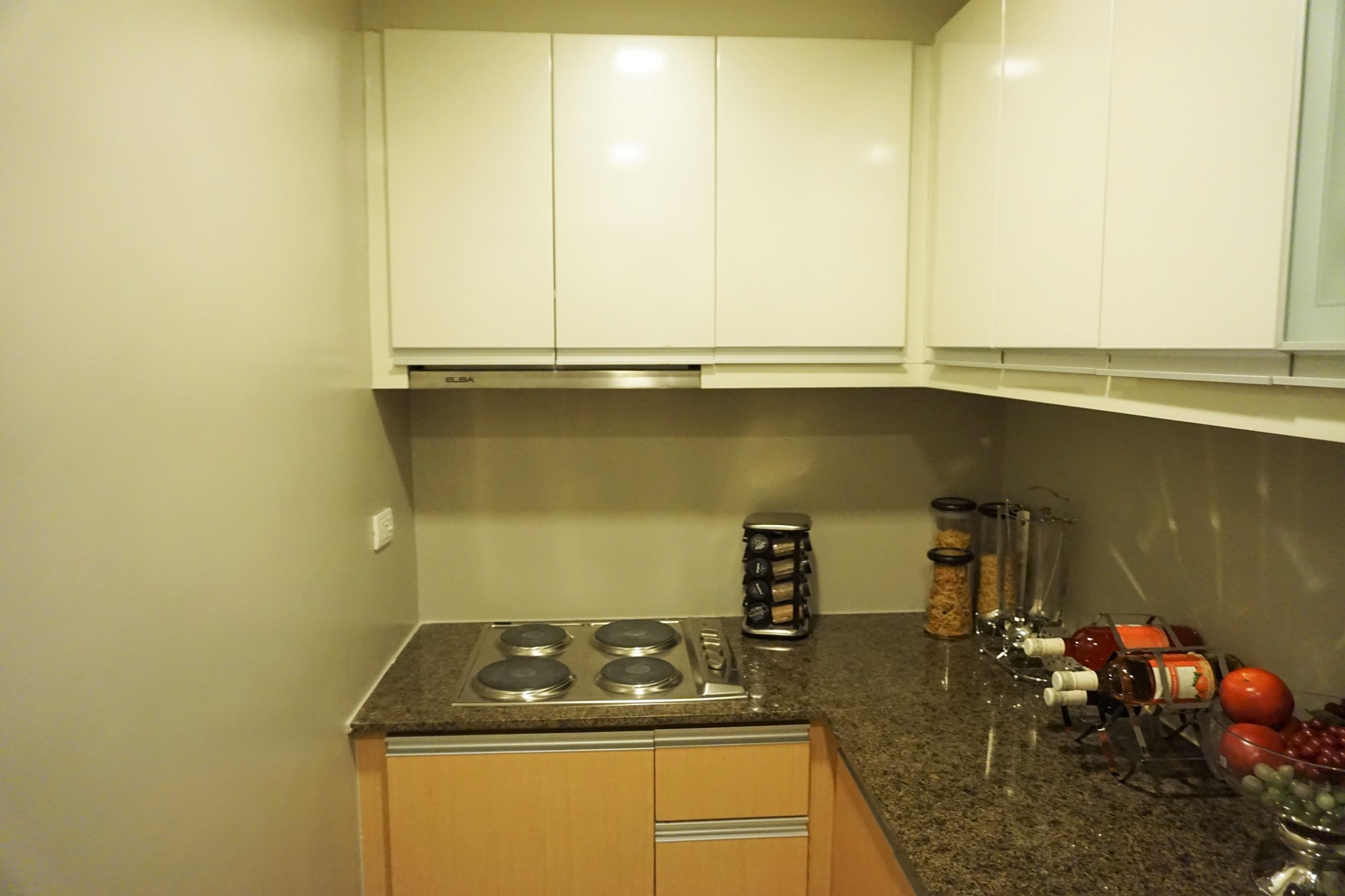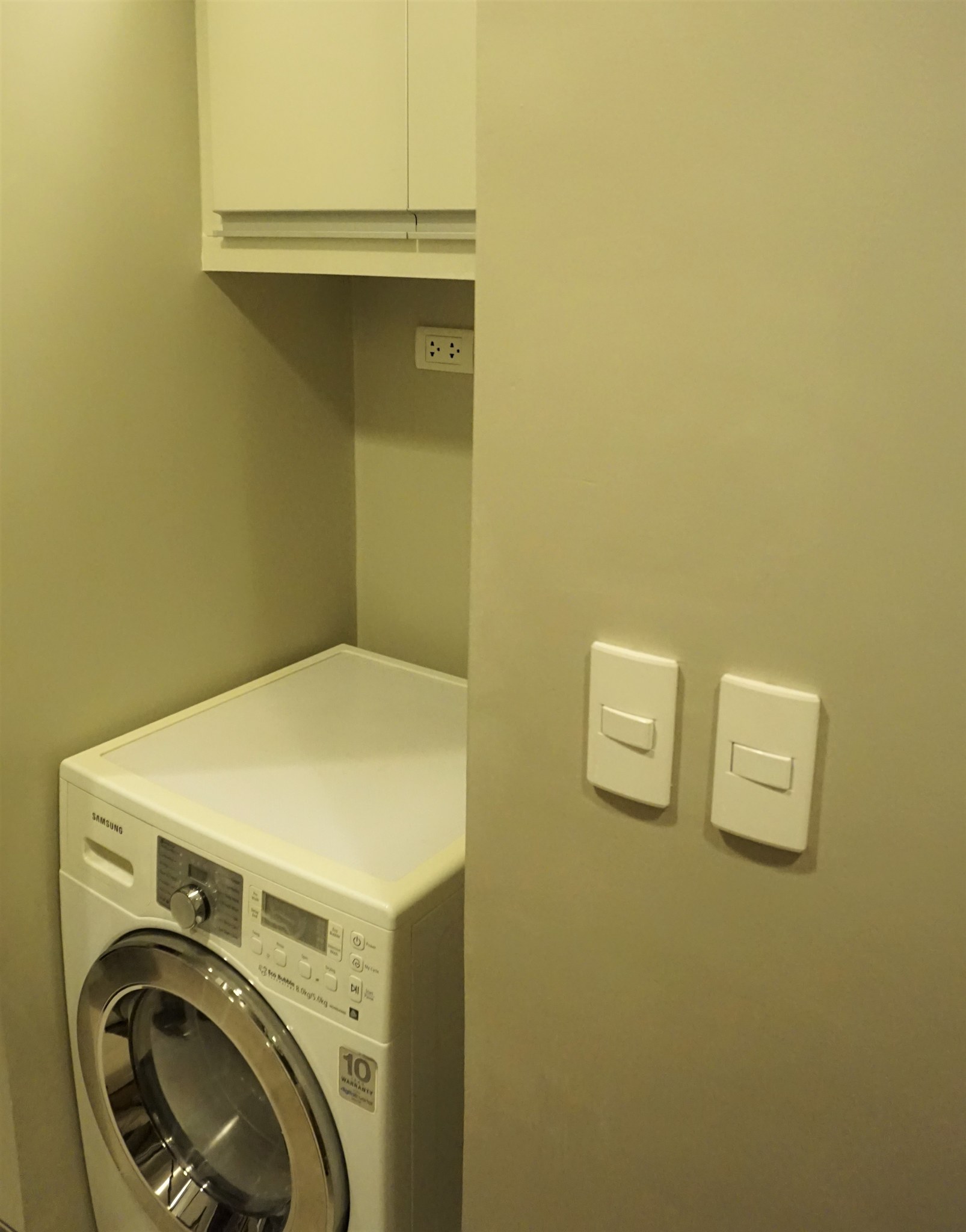 The bedroom is pretty neat too.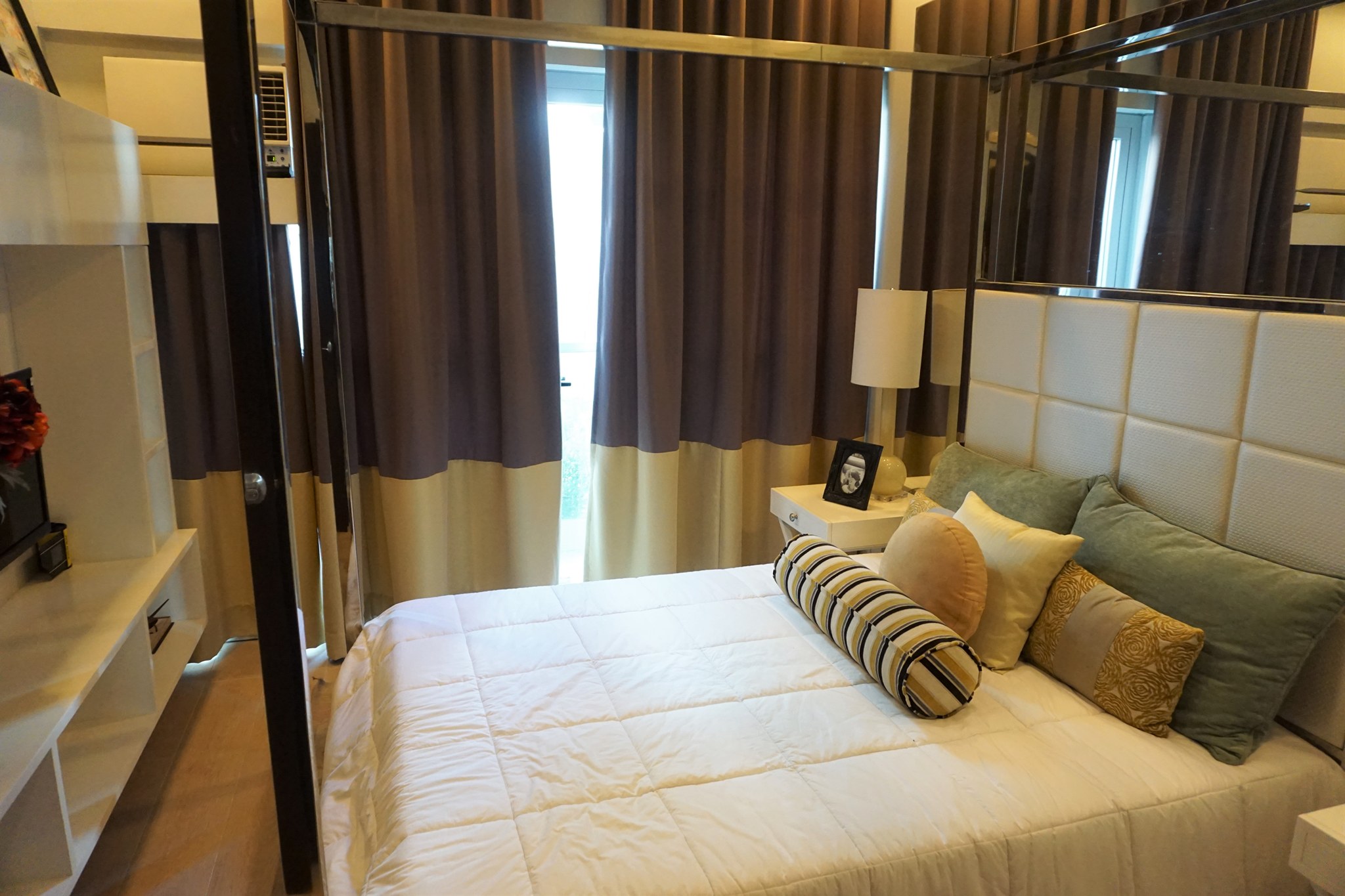 Note though that the studio and 1BR shown here are actually model units so don't expect that the appliances and furnishings would be included as part of the package. The interior design only serves as an inspiration on how you can style your own condo unit from Golfhill Gardens.
Two Bedrooms
So if you want to see how the actual condo units look like when they are turned over to you, then take a look at this 2BR unit, which is fully-finished, but without furnishings.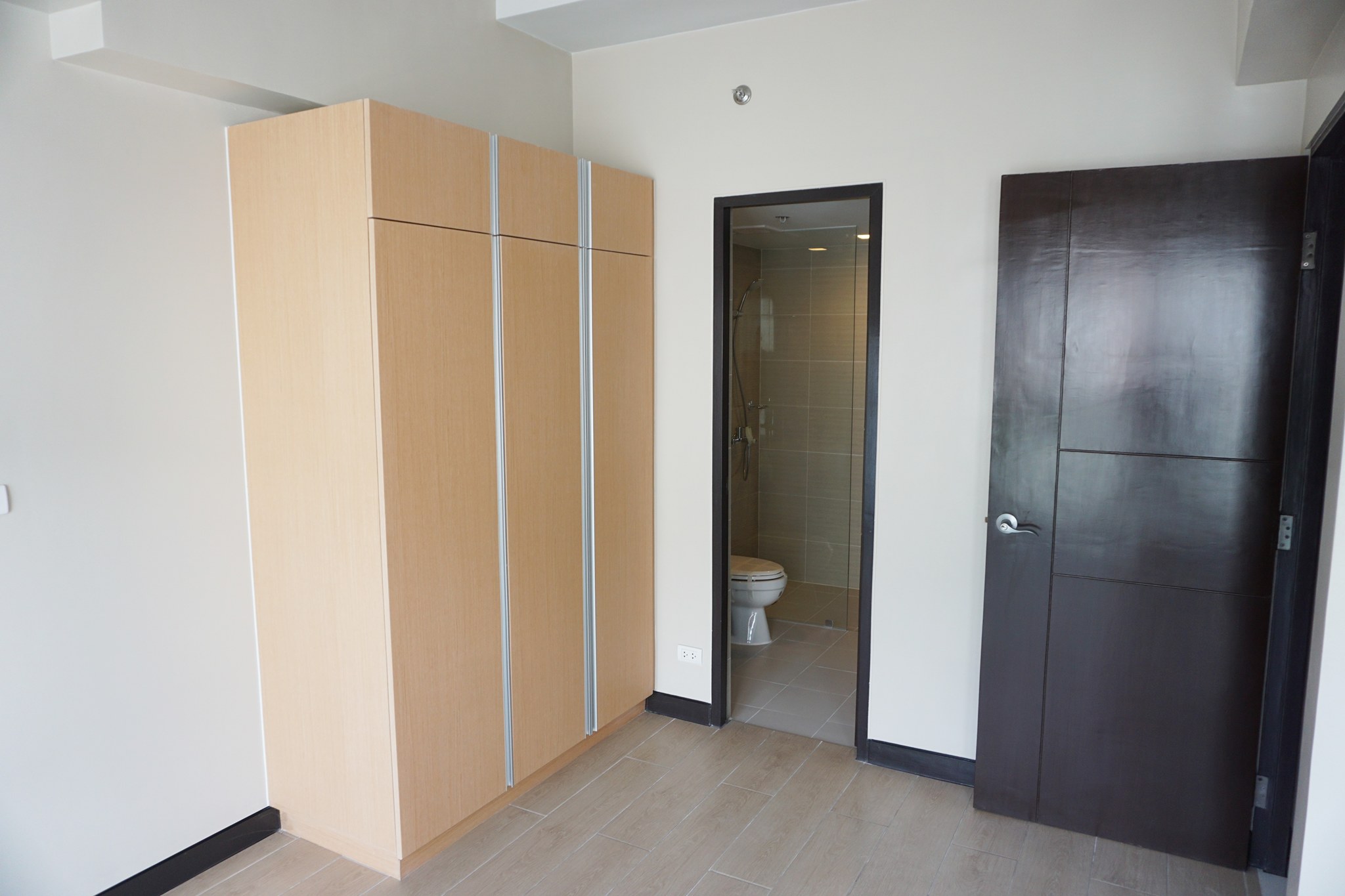 This 2BR is spacious. Just look at how big the kitchen is.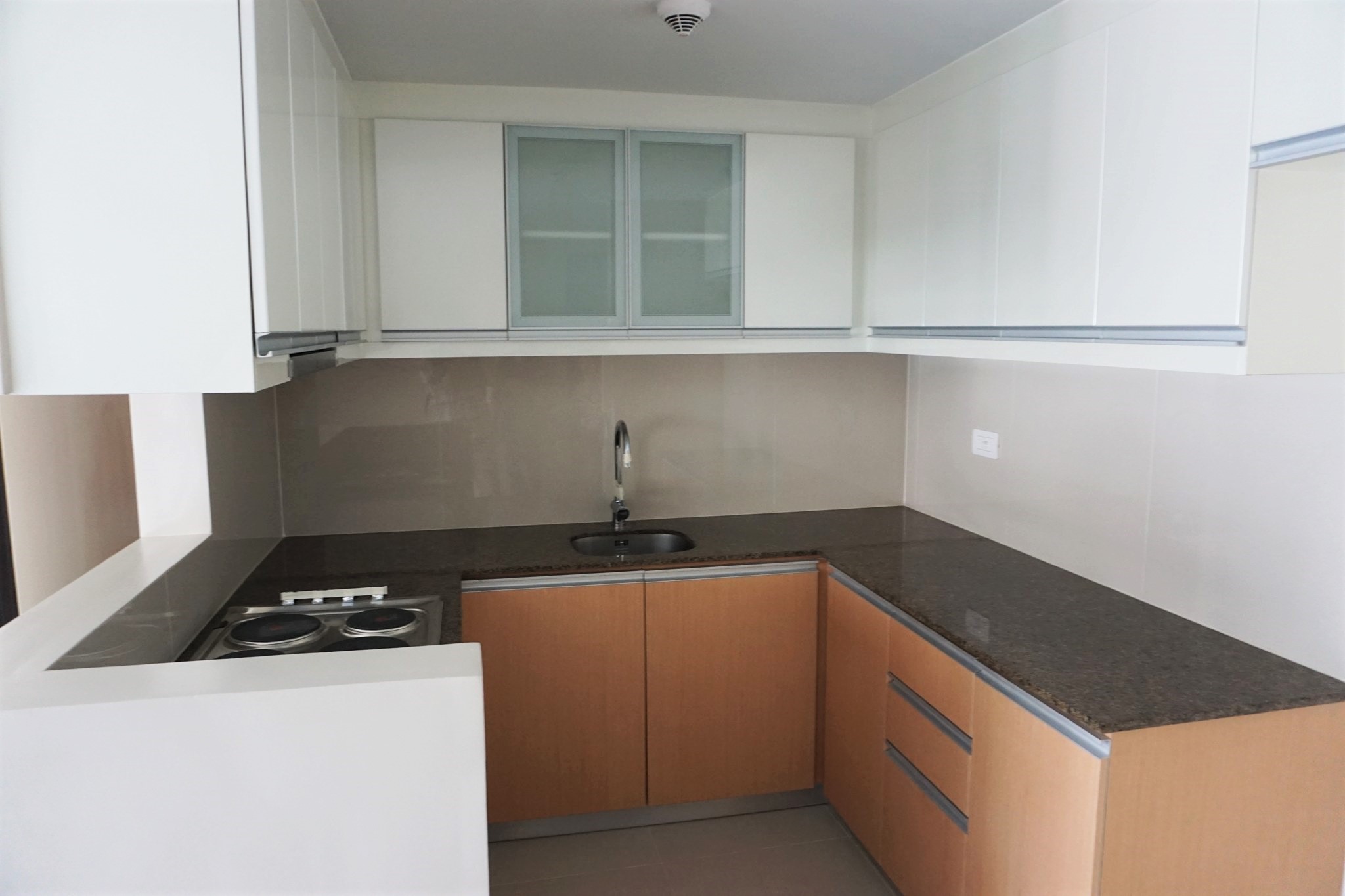 It is ideal for young and growing families. It is equipped with two bathrooms and here is one of them.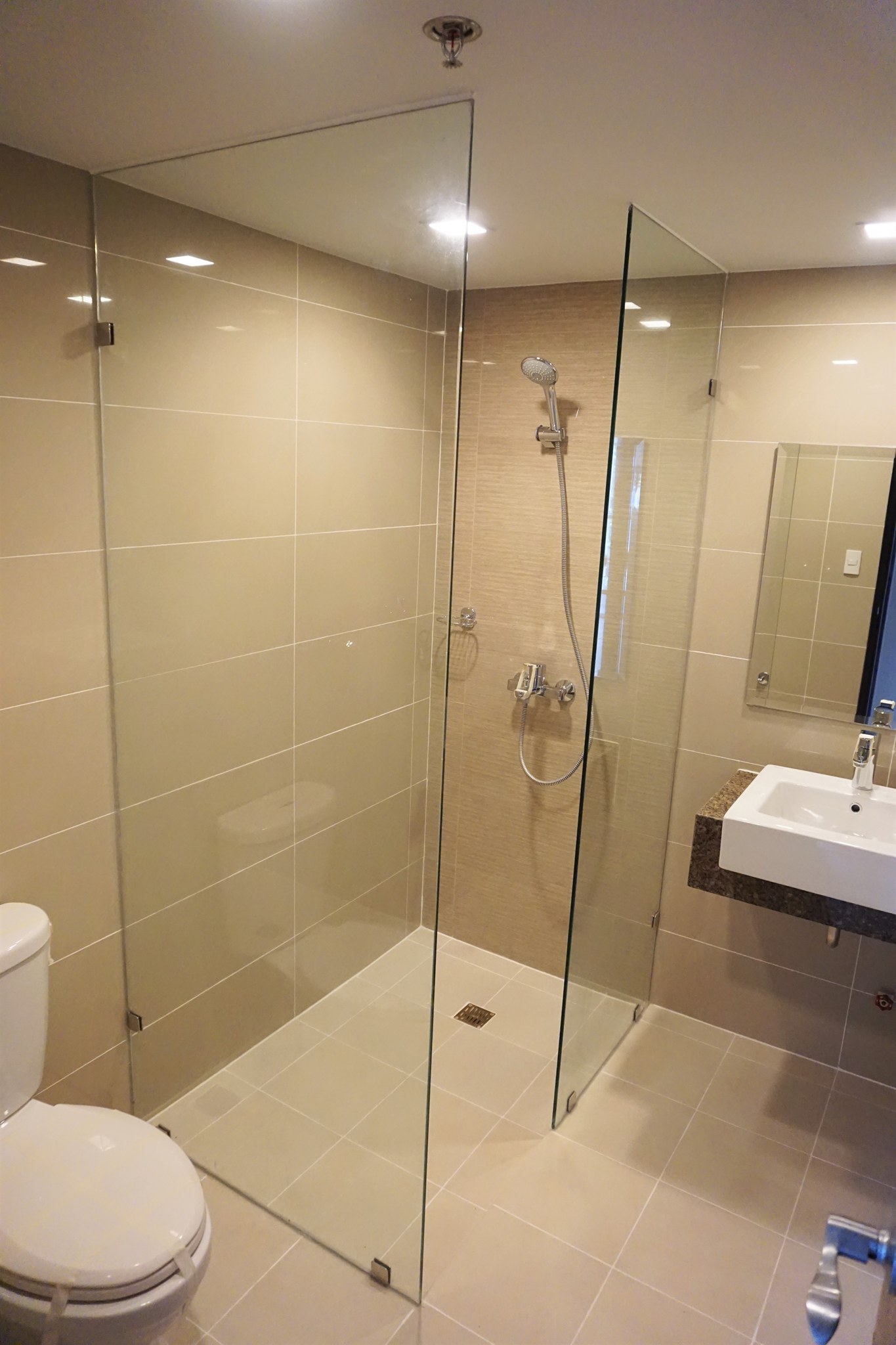 It has a living and a dining room too but an additional feature of the 2BR is that it has a stock room which can easily be converted to a maid's room or a guest room. It comes in handy when you have a nanny who sleeps over the house to watch over your kids.
What I also like about Golfhill Gardens is that the windows of each unit are from floor to ceiling. That makes condo living more comfortable as the air freely flows in and you have more views and light coming from the outside.
The unit also has a balcony where you can hangout when you are bored and would want to breathe fresh air.
*   *   *   *
In case you are curious: this is how the building's elevators and hallways look like. Each building has two elevators and a well-lit hallway.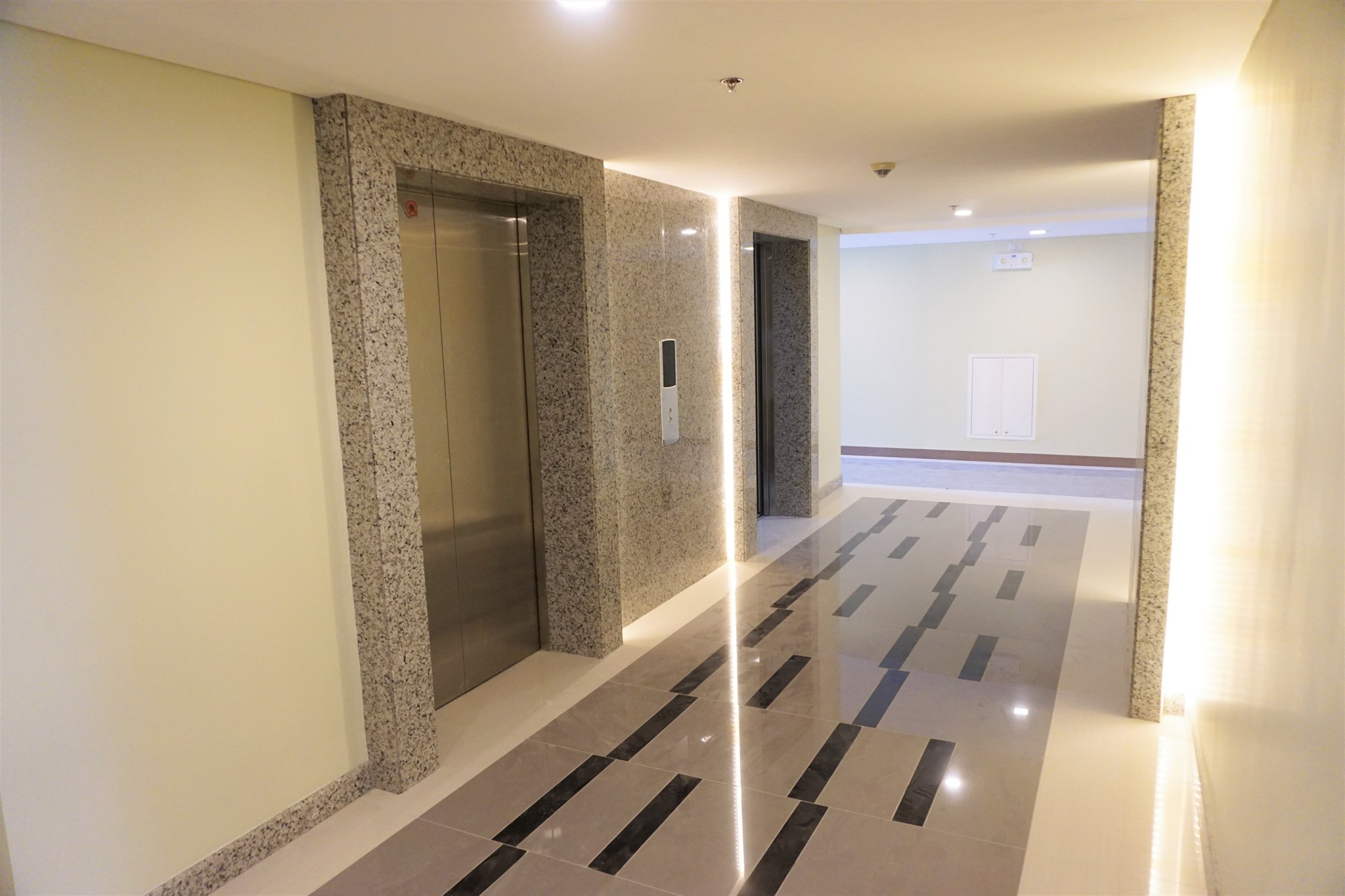 And remarkably, you will find that it has fewer units per floor, which is nice because it gives off a feeling that it is less dense and less crowded compared to other condos.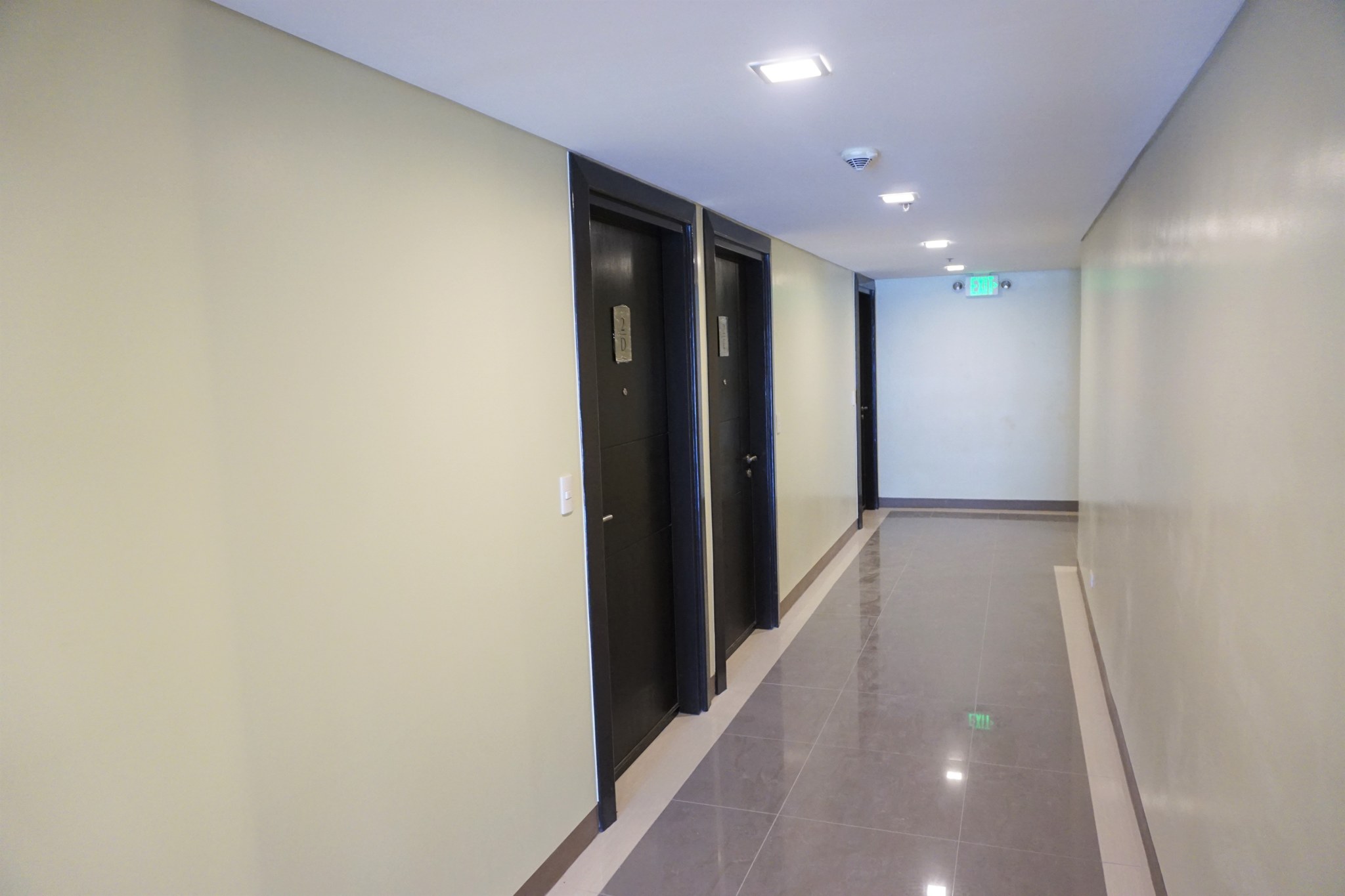 Finally, Golfhill Gardens says that they would offer exclusive bus or shuttle services to UP/Katipunan area for residents once the condominium is ready for occupancy in Q4 of 2017.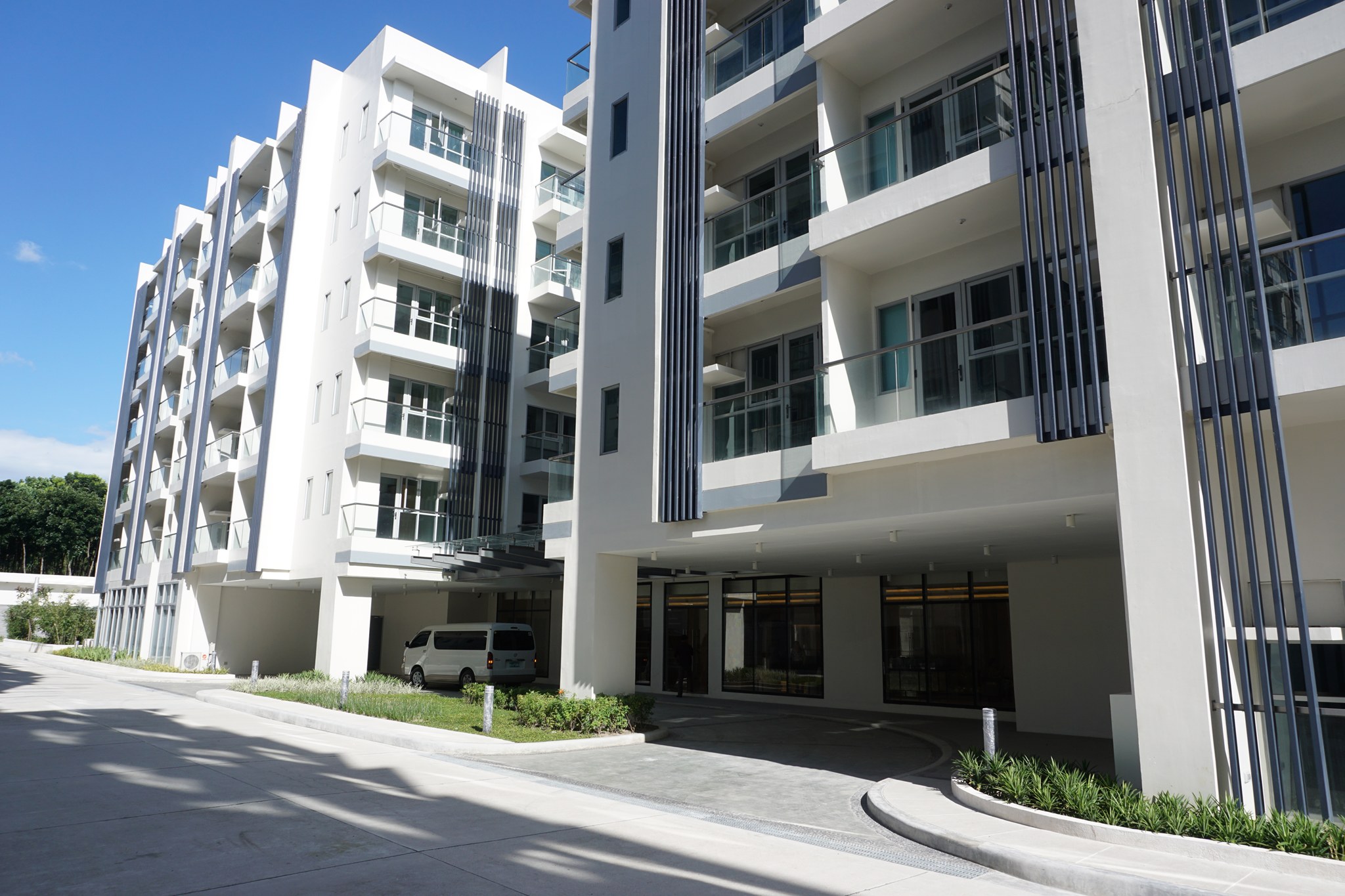 If you want to know more and like to have a tour inside Golfhill Gardens similar to what I did, then I personally invite you to check their official website here.