We are on the third week of January and so let me ask you this:
How is it coming along with your New Year's resolutions especially when it comes to your fitness goals?
I hope you are on track.
But in case you say that expensive gym membership fees is as an excuse to not working out, then I bet that after reading this, you won't have anymore excuses because in this blog post written by PGG contributor Kim Angelo, we talk about Bakal Gyms – a term we refer to as cheap gyms you can find at your local neighborhood.
Read the full blog post after the jump.
Before I spotted my first smile while flexing in front of the mirror, I was just patting down my tummy, disappointed as it wiggles. My humble beginnings are made in a bakal gym, a place where people connect with a fist bump and share workout thoughts like real bros! In my almost 2 years of experience in lifting, I have tried different commercial gyms, from high-end to cheap. The experience vary to the environment in which I'm training in. Of course, high-end gyms offer great comfort, however, I'm looking for extreme and I think being pampered in a gym is not the type of environment that would sculpt a good figure.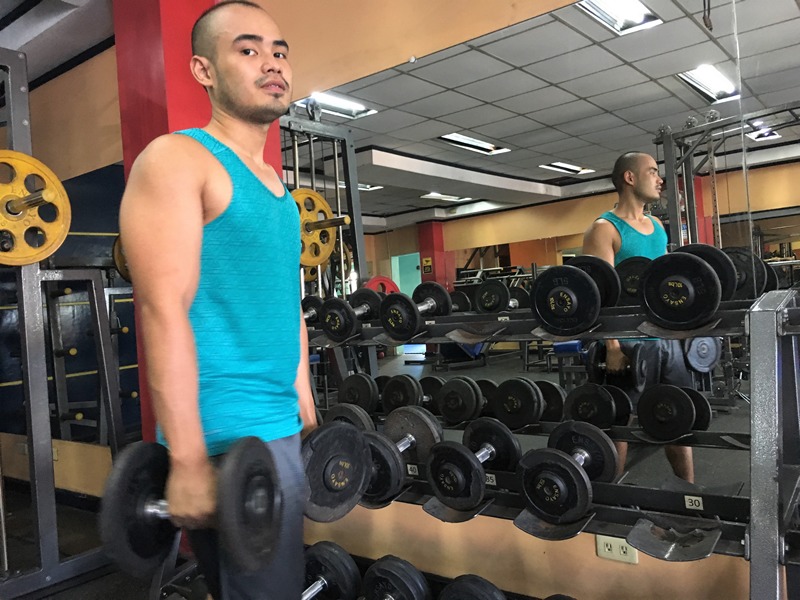 Bakal Gyms are a perfect match to the rigidity of training that I prefer. I also enjoy the environment because people are more connected with each other – absolutely no peer pressure!
Now, I'd like to share with you three Bakal Gyms (and their rates) around Metro Manila that are worth training in.
Anonas Fitness Gym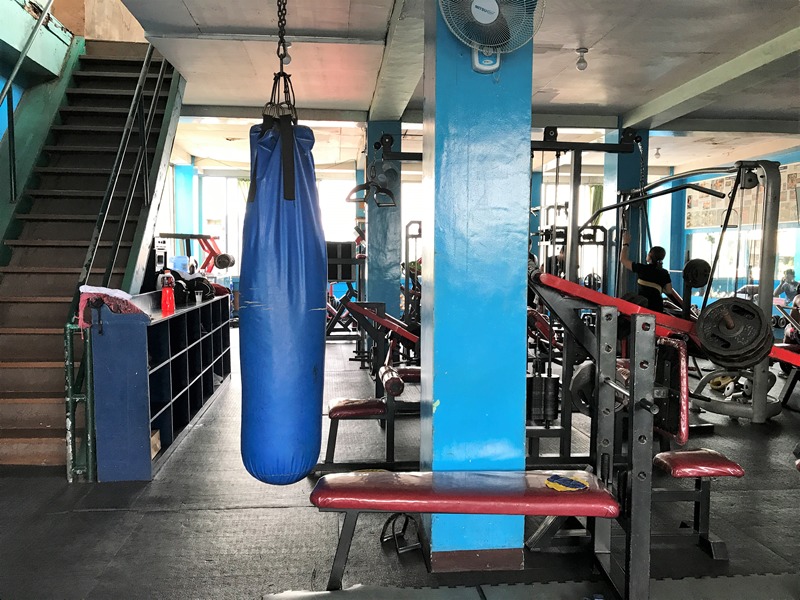 This gym is located along Chico Street corner Anonas Street Project 2, Quezon City. It's at the 3rd level of a residential building, making gym goers enjoy the view from the top as they rest per set. This gym has more than 20 chains around the country. Their franchise name is registered as Fitness Gym with the extension of the location from where it is situated. Other branches are located in Marikina, Quiapo Manila, Cubao, Short Horn Sangandaan, and more.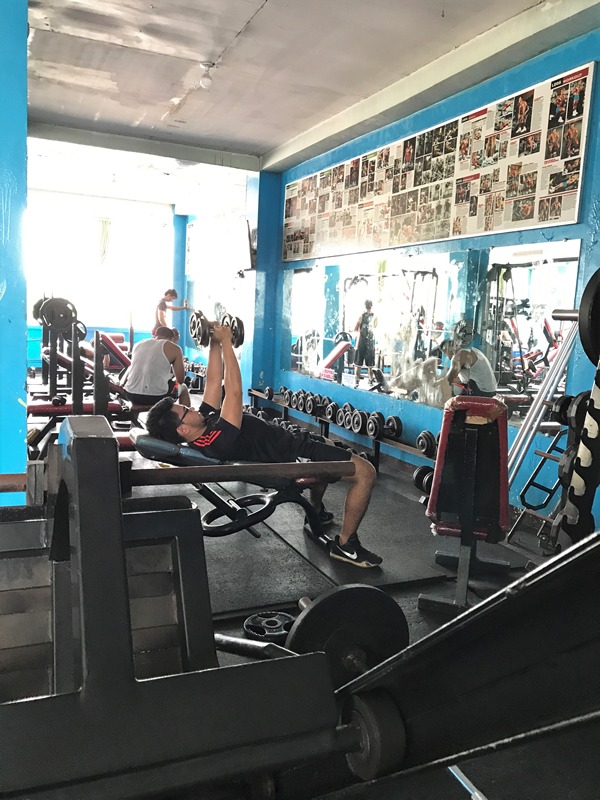 Price Per Session: 60 Pesos (with free unlimited purified drinking water)
Monthly Subscription: 650 pesos
Note: the price vary by branch, it ranges from 60-80 pesos on a regular daily session fee and 650-800 pesos for monthly subscription fees.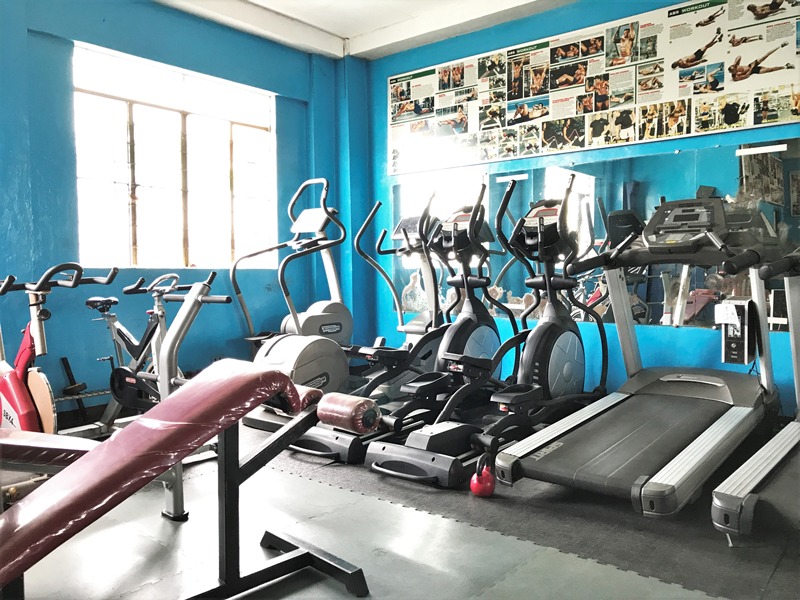 When it comes to their facilities/equipment, they almost have it all. They have a good arsenal of weight plates, bars, machines, benches, dumbbells, and an ample space that can accommodate 20-25 gym goers working out the same time. Their machines and equips are not branded, but sturdy and good enough to perform any workout you wish to include in your program.
Star Samson Fitness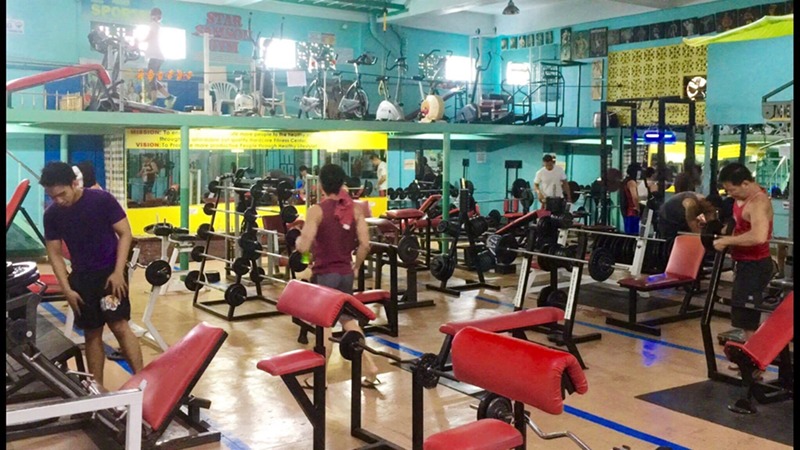 I'd like to share a quick background of this gym as I managed to have a good chat with its owner. Star Samson Fitness is one of the longest standing gyms in Quezon City. Established in year 1986, this 32-year old gym is owned by Mr. Venson Dela Rosa Ang, who has a personal vision of producing more productive and drug-free people through a healthy lifestyle. This gym has already sponsored numerous bodybuilding competitions and physical fitness activities. It has been featured and awarded by some news publishers.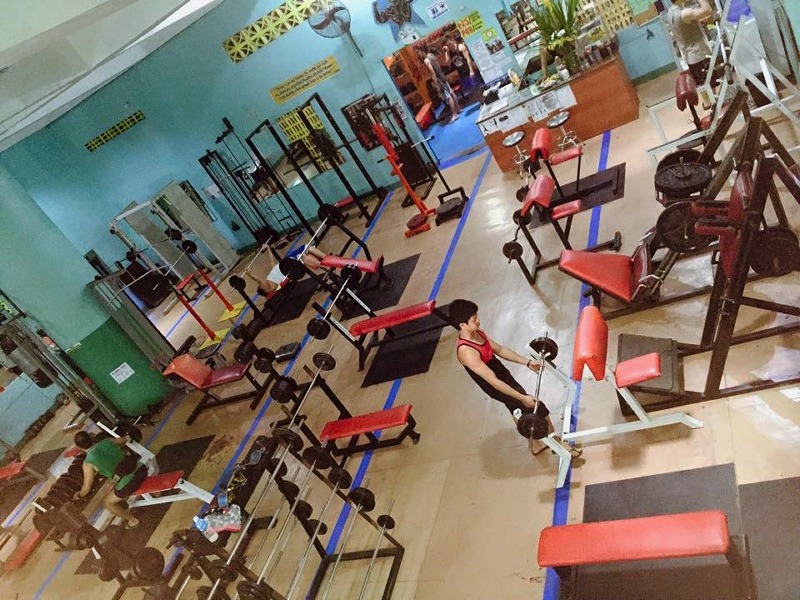 The gym is spacious and can accommodate around 30-40 people. They have decent restrooms and lockers. Above all, they have friendly staffs that are willing to do spots anytime.
Their pricing is quite flexible because of owner's advocacy in fitness
Price Per Session: 100 pesos. 50 pesos during Happy Hour (12nn-4:30pm and 8:30-10:30pm) 25 pesos for Highschool and youth below 18 years old.
Monthly Subscription: 980 pesos (1600 pesos promo for 2 months)
Trainer Fee: 250 per session.
Note: Free filter water and parking spaces available.
Fitness Fury
This gym is located along Quirino highway beside SM Hypermarket Sangandaan Novaliches. It has parking spaces that can accommodate up to 5 vehicles. I like the quality of their overall equipment as they are all ENSAYO brand. Their facility is also duplex – the weightlifting section is separate from their MMA training and cardio room. They have a locker and change rooms and 3 restrooms to accommodate their clients especially during peak hours. The facility is also monitored by CCTVs.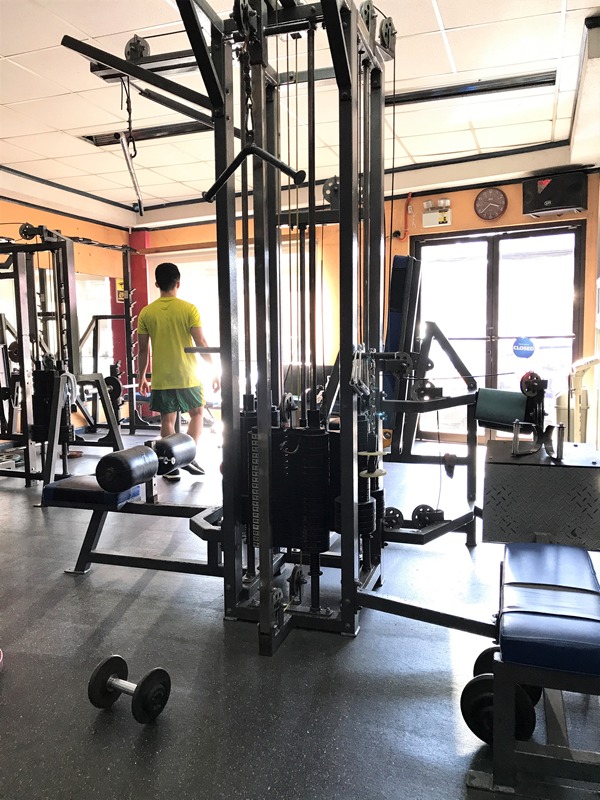 Price per session: 60 pesos from opening until 4pm while 70 pesos from 4pm until closing. They also charge 5 pesos for unlimited purified water.
Monthly Subscription: 900 pesos
Here are more photos from inside Fitness Fury Gym: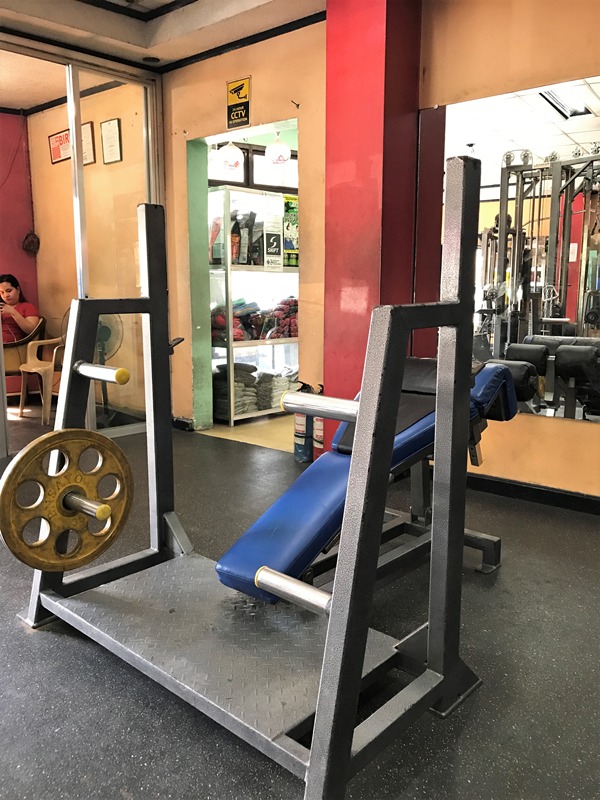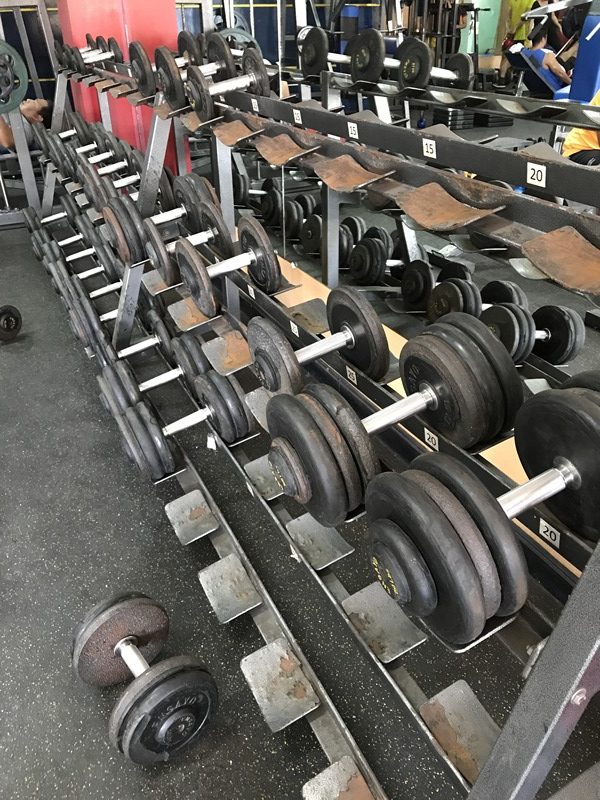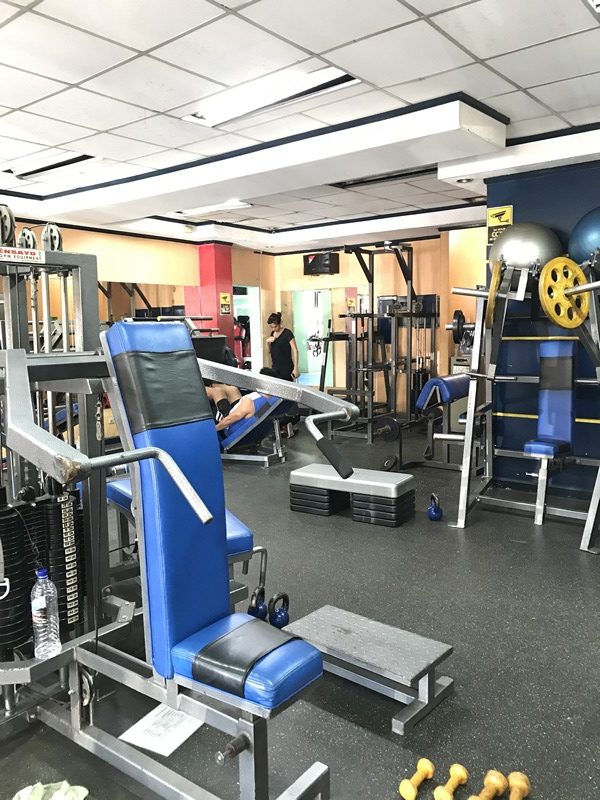 Factors to consider when selecting a Bakal Gym
To sum up, bakal gyms are everywhere but it is important to consider the following factors when choosing one. Remember that as a gym rat or fitness enthusiast, this will now be your second home:
Completeness of Equipment – it sucks when you want to use a machine but already occupied – it's a waste of time to wait. Also, dumbbells that do not come in a wide range of incremental weights are frustrating especially when you are doing drop sets. Take this piece of advice: check all equipment (machines and weights) and contemplate if you think you could get big with what's available.
Cleanliness – a lot of bakal gyms fail to observe cleanliness in their facilities and I think this one should be put into consideration because according to my dermatologist, I usually get pimples from nasty places and my number one suspect was my old gym. Our pores open up when we perspire and bacteria take advantage to that, resulting to acne.
Reasonable Pricing – some bakal gyms are priced terribly. You have to consider the ratio of their pricing to their facilities and equipment so that you can get the most out of what you're paying them.
Accessibility – this is one major factor to consider. The gym you have to choose should at least be walking-distance from your home, school or office. You have to have an easy access to your gym so that you won't get another reason to skip working out.
Enjoy lifting and more gains to come!
*   *   *   *
Kim Angelo is a digital marketer, fitness enthusiast, and educator. He teaches business-related subjects on a part-time basis in a small college in Quezon City, where he holds a degree in Marketing. His fitness activities fuel his passion for mind and body empowerment. 
Talk more about fitness at the PGG Forums and make sure to follow Pinoy Guy Guide on Instagram.