As a guy who is a native of and grew up in Bulacan, I've always envied the people from South Luzon especially those living near Laguna and farther down south.
The reason being? It's because most of the theme parks and attractions are there. There's Enchanted Kingdom, Splash Island, Nuvali, Tagaytay and so on. That is why, I've always wished that they would develop the area of North Luzon so that more attractions would be nearer to my home town in Bulacan.
Fast forward to 2018, my wish was finally granted.
A friend of mine Marvin, pinged me up and told me about a new waterpark which had opened in the North, in particular, Clark Freeport Zone in Pampanga. It's called Aqua Planet.
I got pretty damn excited when he told me about it last February. So that is why, at the strike of summer, I made sure that I would visit Aqua Planet to find out what they had to offer.
So last week, my family and I headed to Clark, which is about three hours drive from Manila to visit the new waterpark. And when we got there, it did not disappoint. Here are some of the photo galleries and things that we liked about Aqua Planet.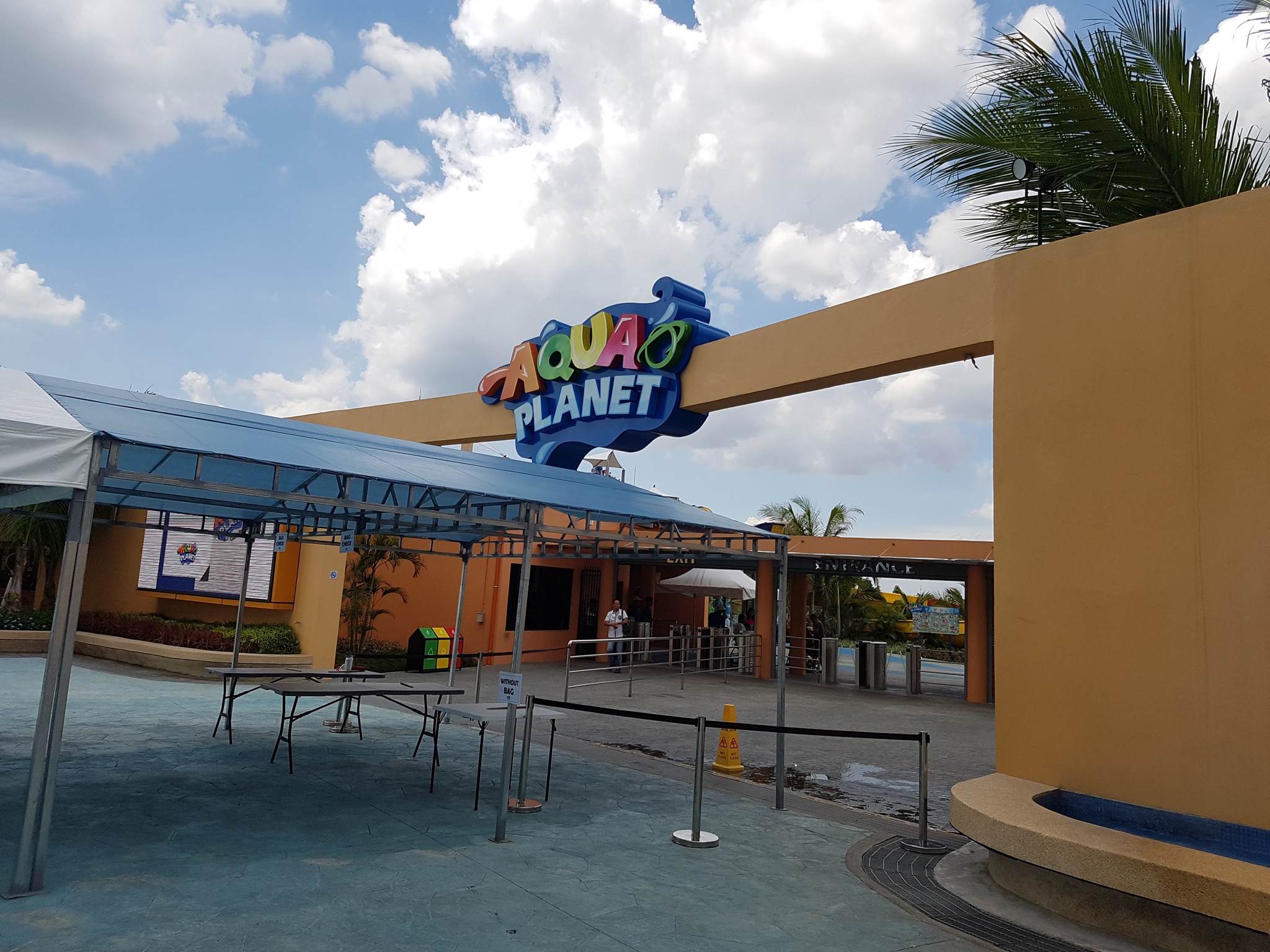 The family/kids pool that sprinkles water everywhere.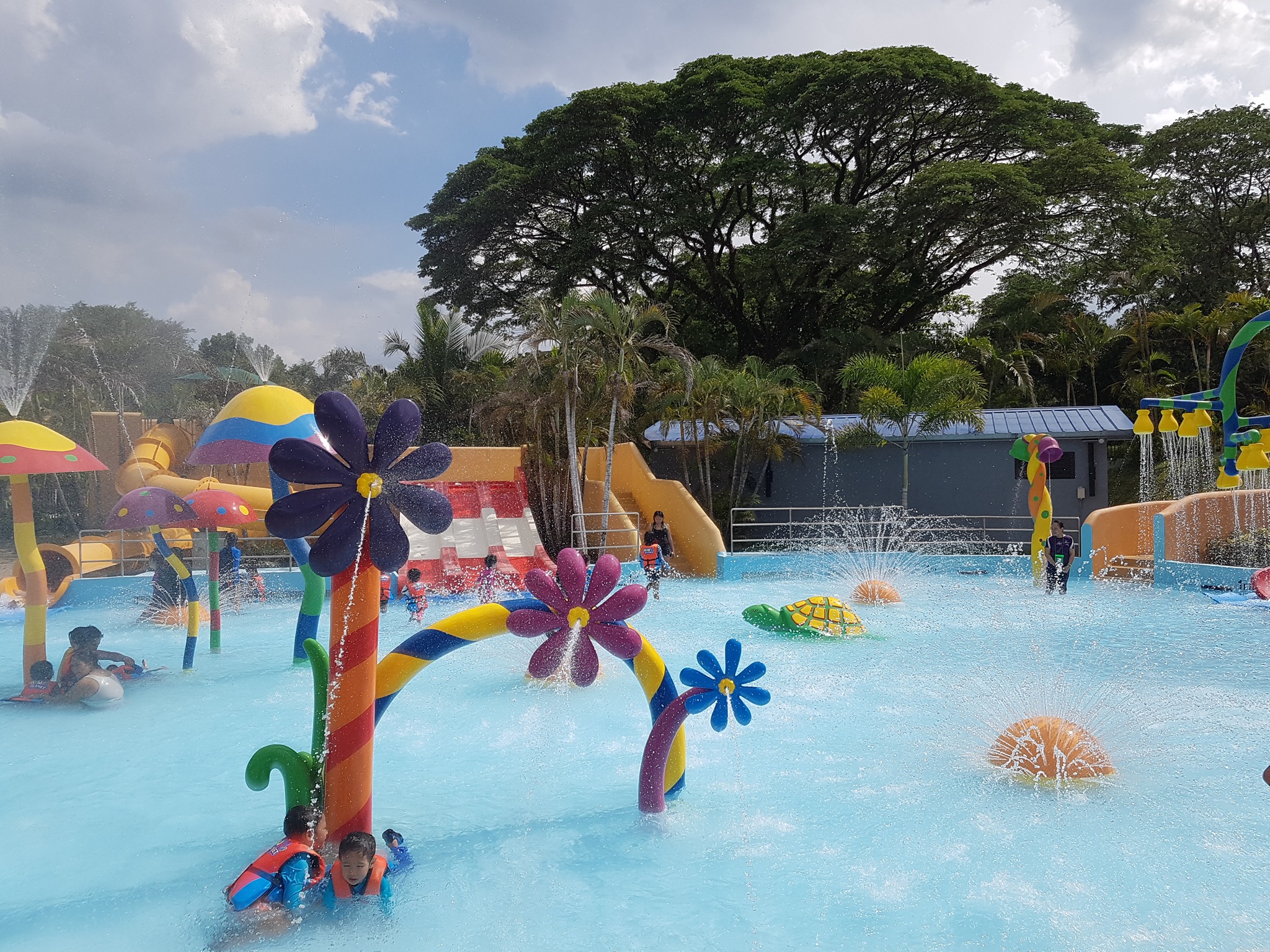 Yes guys, I'm a family guy now so I end up going to this instead of the more thrilling attractions. LOL. Just because I have a kid. Unfortunately PGG Junior isn't that happy with the sprinkling of water. Haha.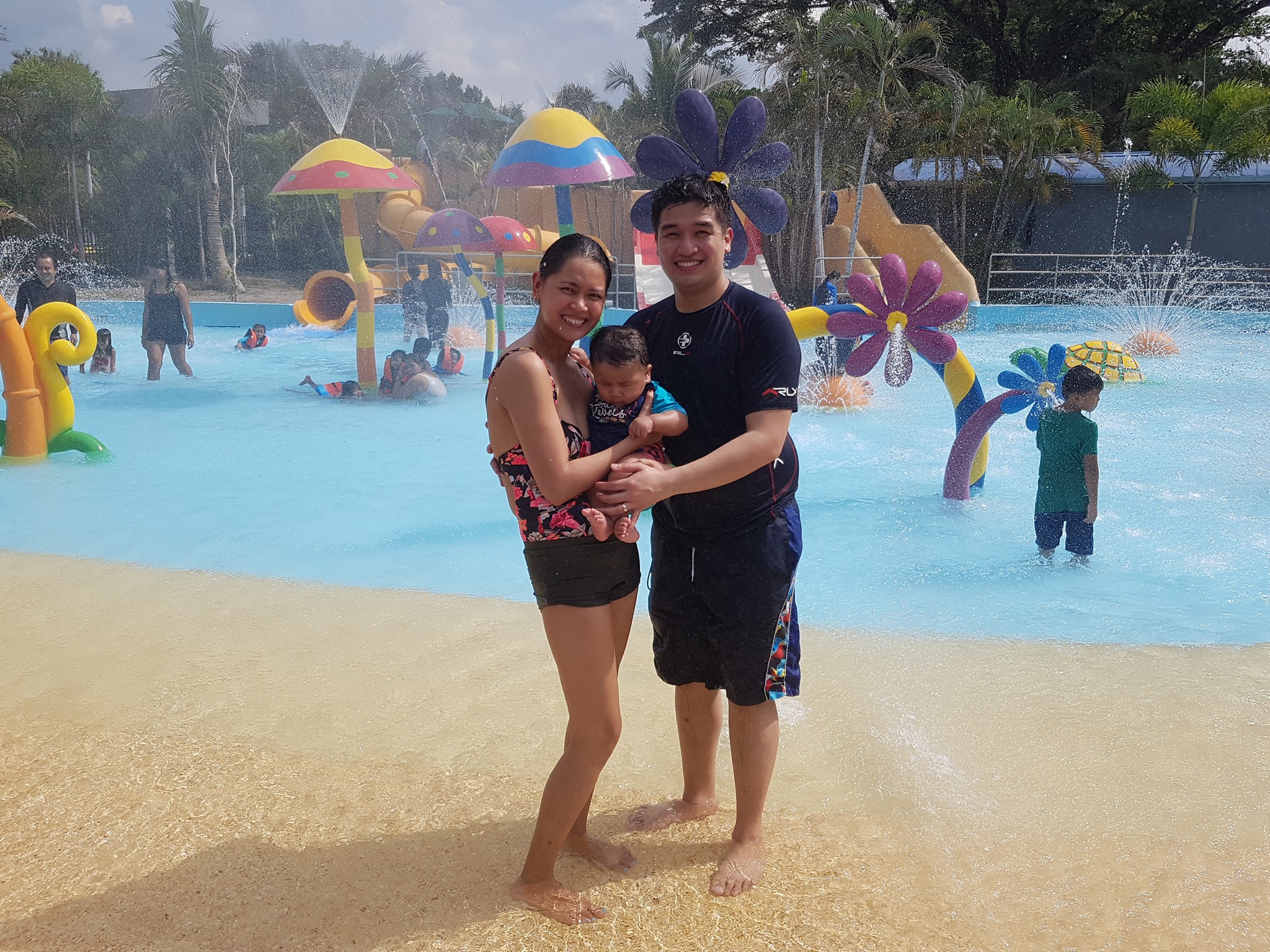 For adventure seekers, I'm sure you would like these two attractions.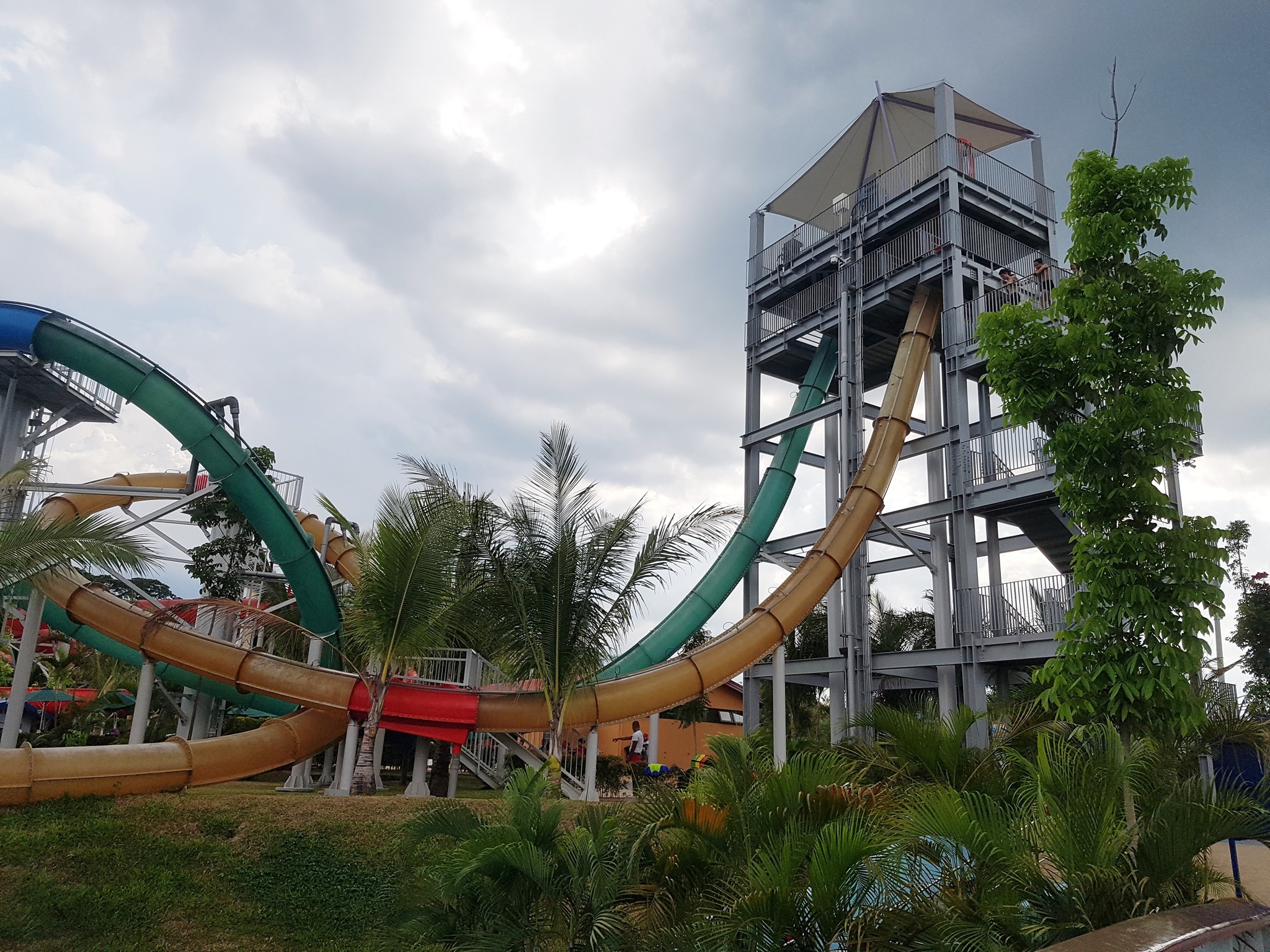 Nope, it's not a roller coaster, but a slide. They free fall you from the top and you would drop and spin through the tube of the slide going round like a roller coaster. It's one of the most thrilling slides I've ever seen.
Inside the park, you would also love this attraction that looks somewhat like a satellite dish.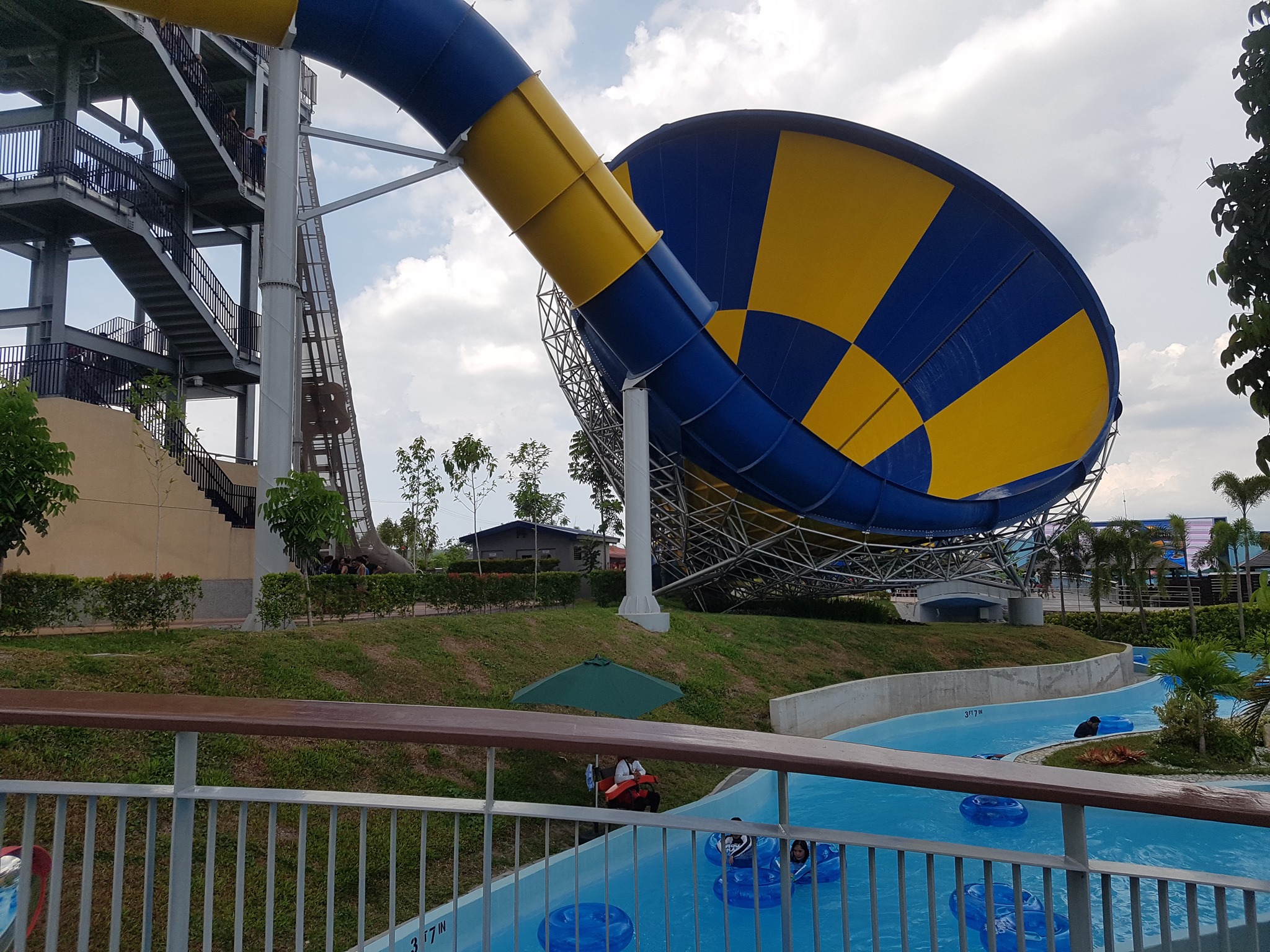 Looks peaceful, right? But if you zoom in through the photo below, you will see how it works. It's a different form of slide.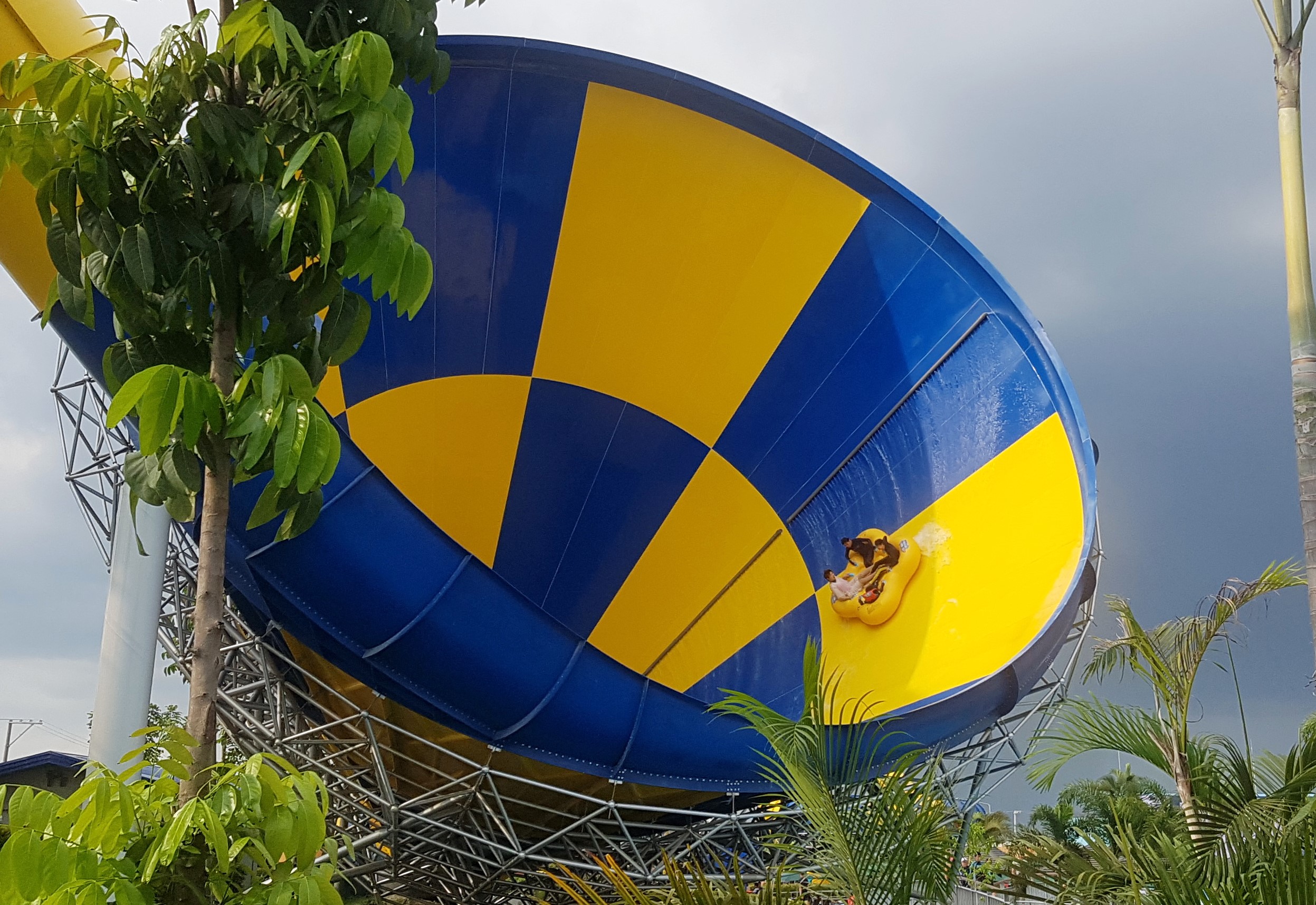 Crazy isn't it?
As for me, I tend to stick to the safer side of the rides for two reasons. 1.) It takes me a while to get psyched up for thrill rides and 2.) I've got my family with me (excuses lol).
So I decided to go with this lagoon.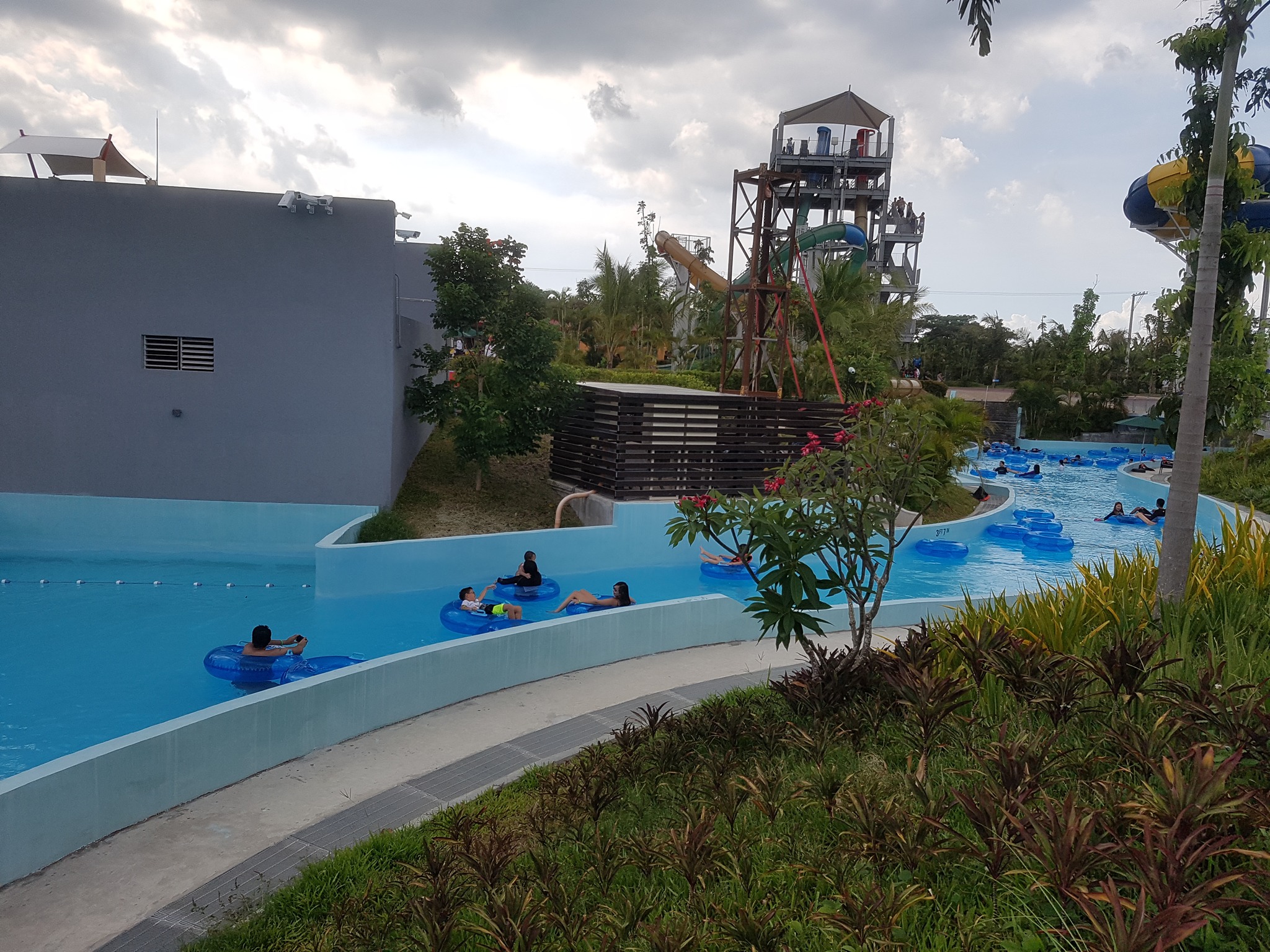 The pool has current and you'll just ride with it while wearing a ring floater like this as you've probably seen in my IG stories. I know it might be a little boring for some but it is a great place to start if you prefer a more relaxing vacation.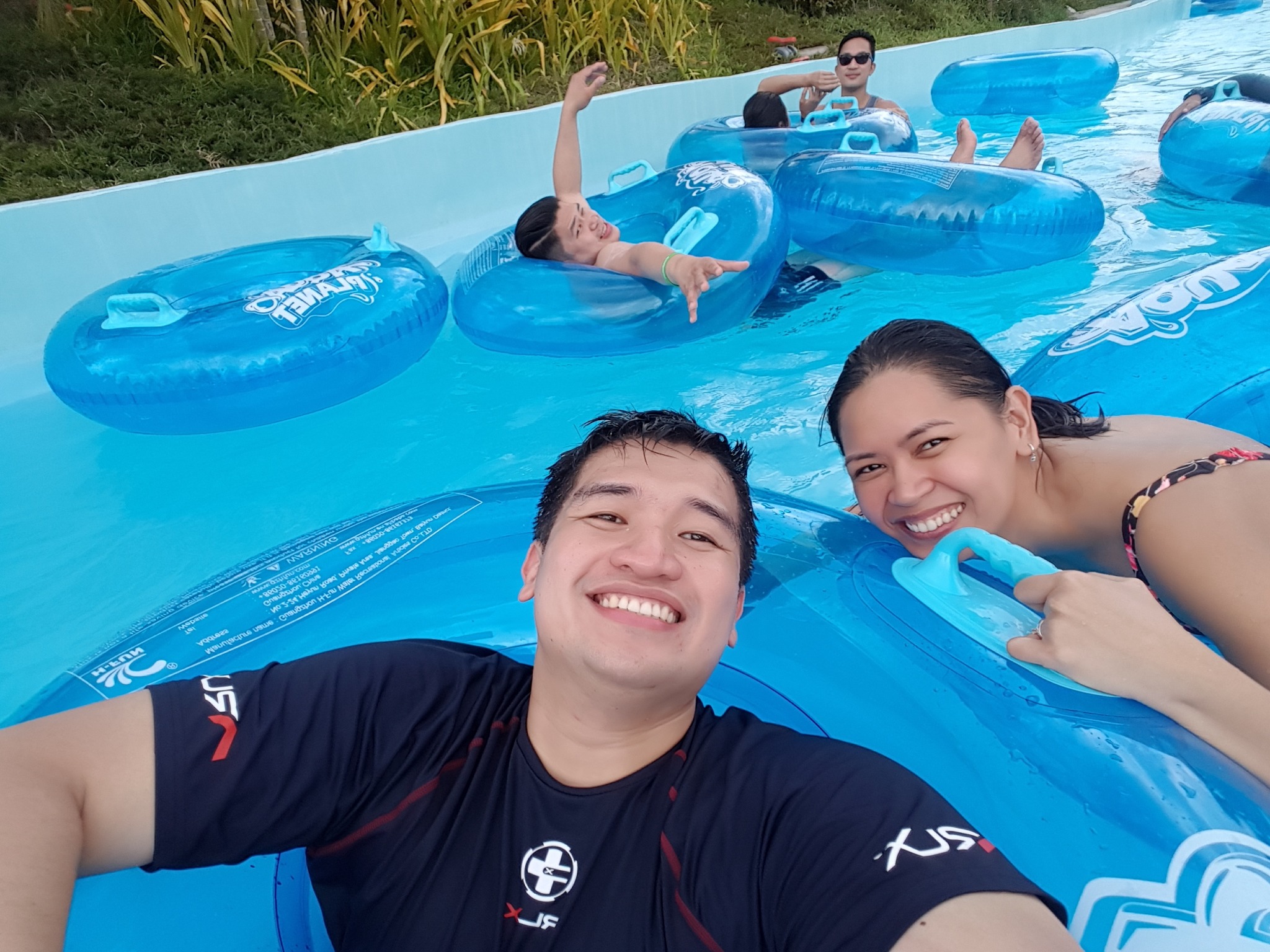 They also have other attractions like a wave pool and flow rider like this one below which I didn't get a chance to see yet because the park is big and I didn't had time to walk its entirety.
They offer free umbrella chairs and also have cabanas/decks for private rental. The park also has lockers for rent where you can keep your valuables.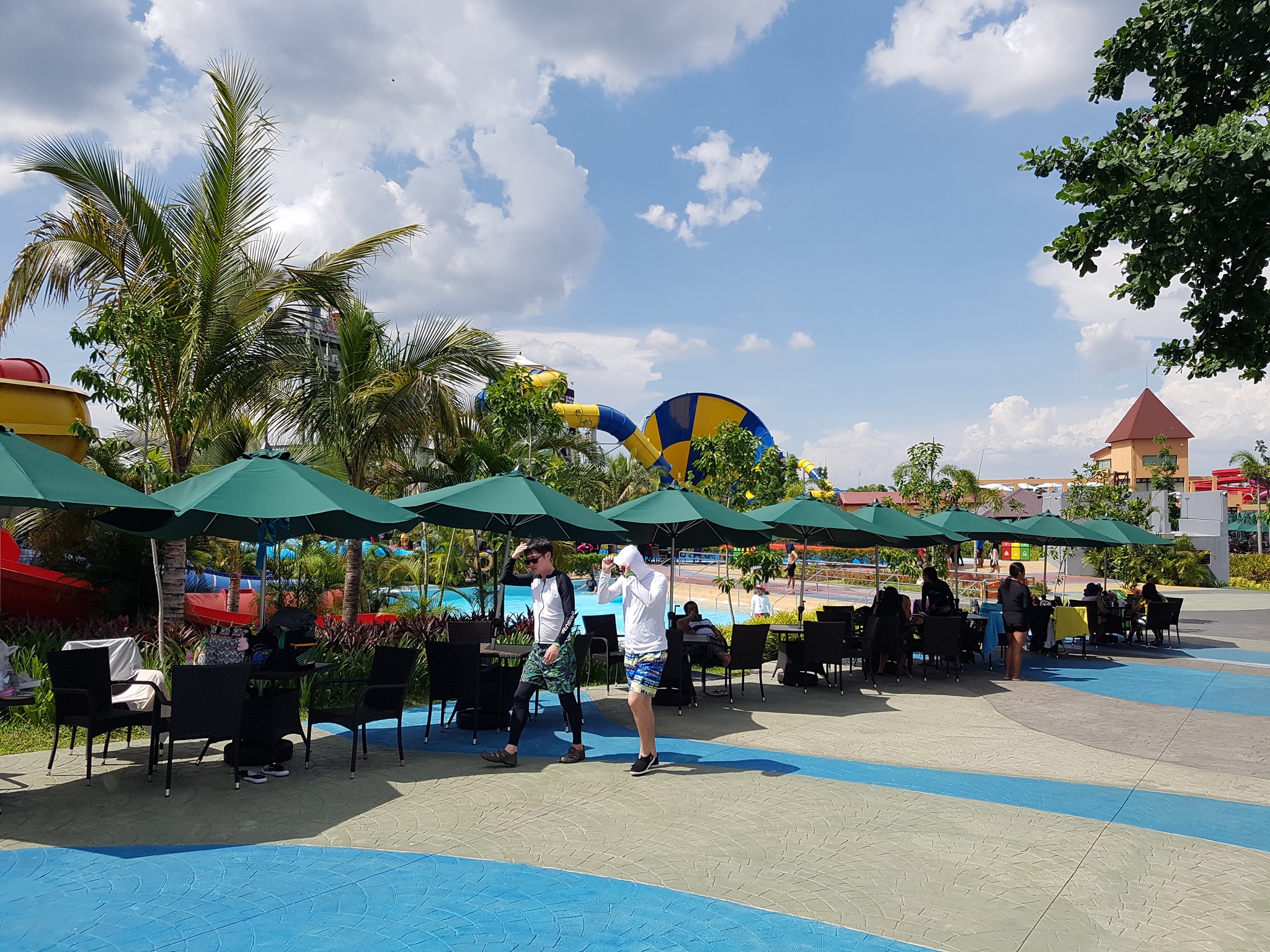 They have snack bars and food stalls distributed across the area. And as for us, we feasted on burgers, fries and hotdog sandwiches.
One of the things I liked about Aqua Planet is their RFIDs.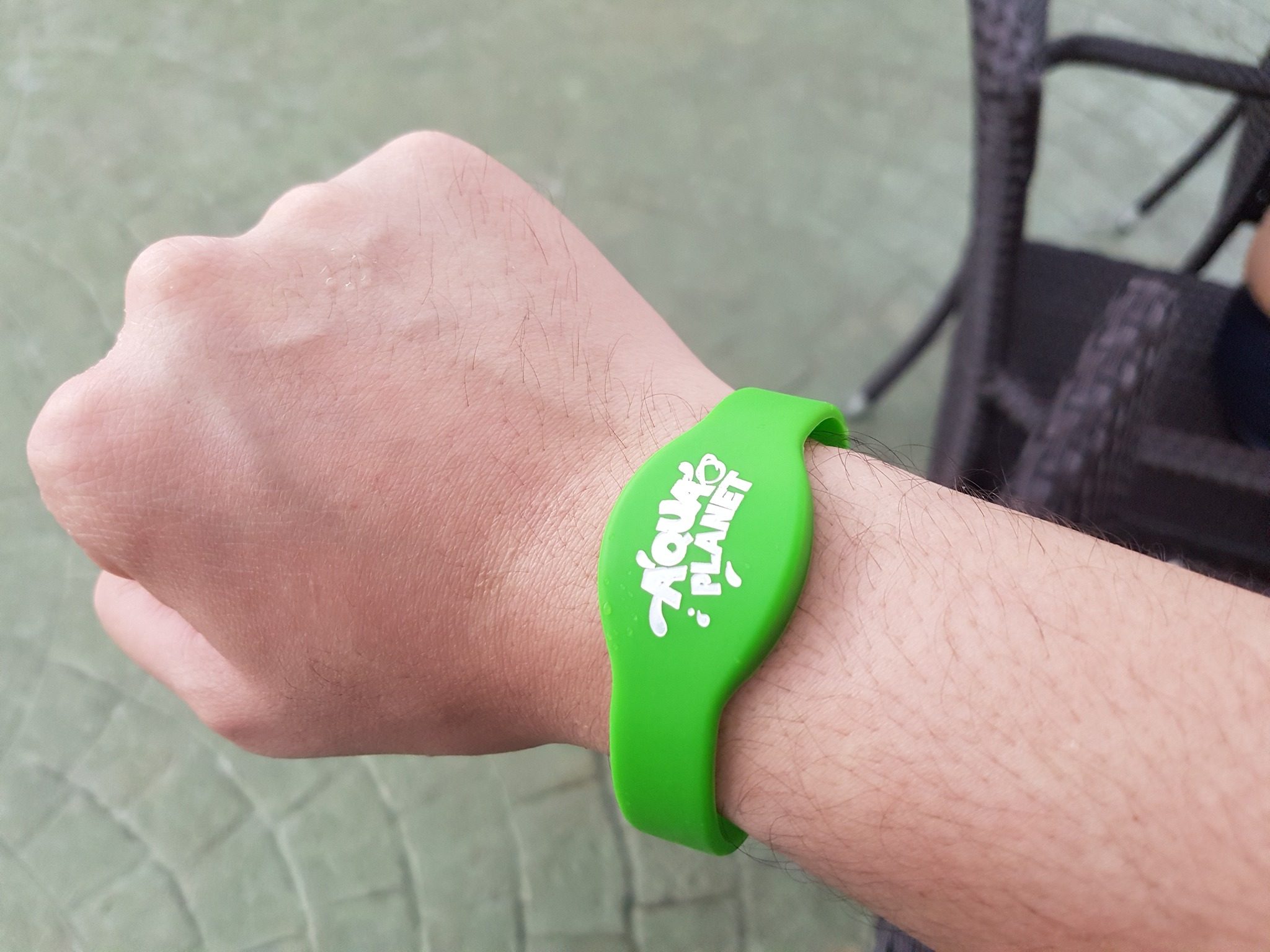 You can use it as a key to your lockers and you can reload it with money which you can use to buy snacks and some food in the resort area.
I think that having RFID is pure genius. Because who would think about bringing their money and credit cards while swimming right? RFID is the way to pay and its convenient.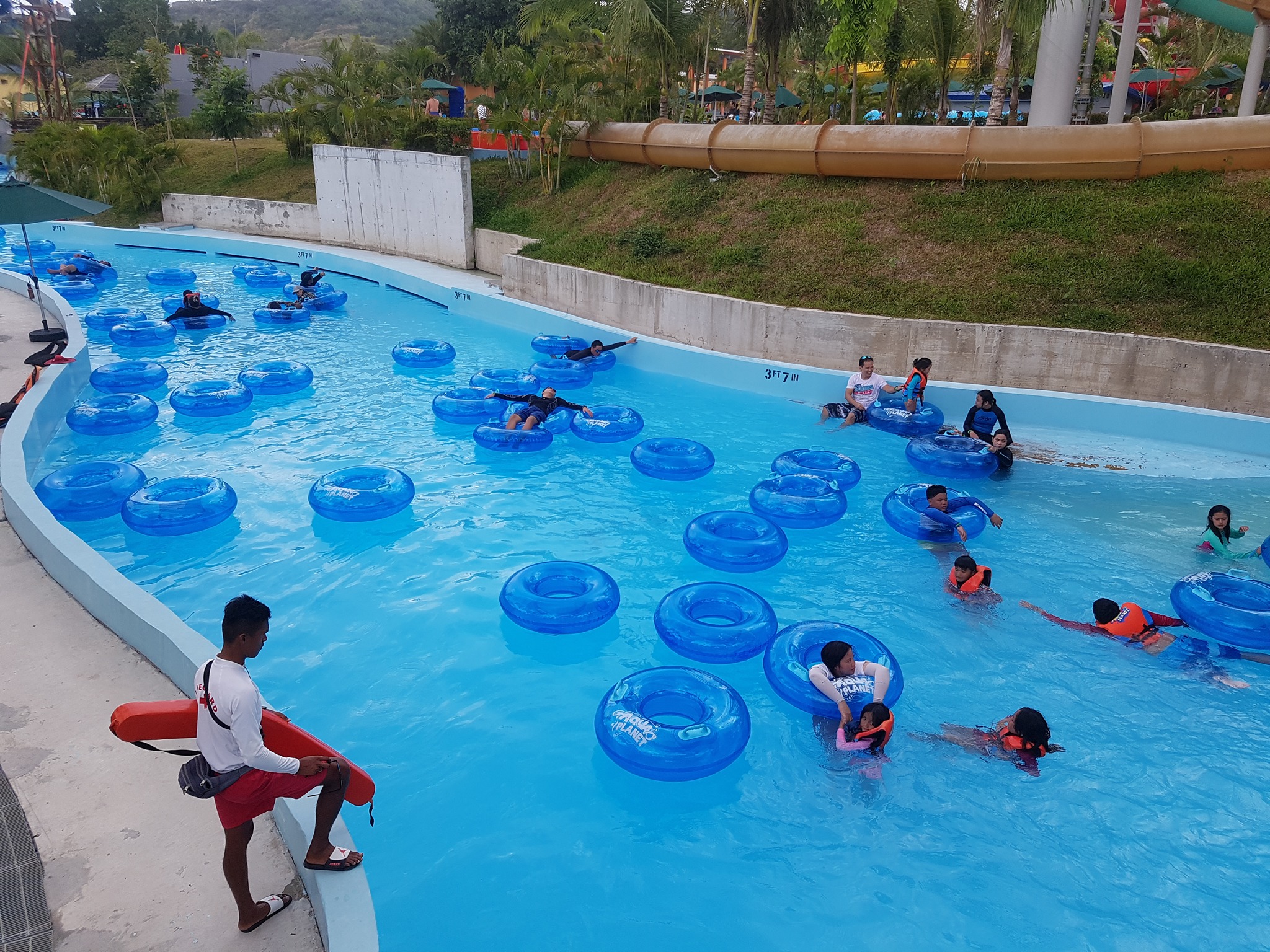 I was also impressed about how Aqua Planet was concerned with safety. They have lifeguards everywhere, and yes, even at the end of the slides' tunnel. They are there to help you in case you lose balance when plunging into the water.
I've also learned that Aqua Planet has lightning detectors and they would usually close the park if they think it is not safe to swim.
Aqua Planet is open from 9 am to 5 pm and tickets cost 950 Pesos each. They don't have advance reservations at the moment, which I think is a bummer and something they could improve on in the future. Right now, only walk-ins are allowed and they close the park once it reaches its maximum capacity.
If you are to go there, I suggest you to be early in order to make the most of it and be able to try all their attractions. I haven't tried all so I will surely be back.
Midori Hotel
Now one of the biggest concerns you'll have when going to Aqua Planet is where to stay afterwards. Yes, you can easily go there for a day trip if you live close or even if you are from Manila, but what if you live too far and you would like to spend the night in the area?
That was exactly the question that we had in mind when we were planning to go there.
So I decided to look for hotels nearby and ended up finding one which has excellent reviews on TripAdvisor. It's Midori Hotel.
I've been hearing about Midori Hotel for quite some time now, but when I found out that it was one of the closest hotels to Aqua Planet, and one which has top rated reviews, I didn't hesitate. I booked them right away.
So after a good swim at Aqua Planet, we checked-in to Midori Hotel. They have an impressive lobby. Take a look at this.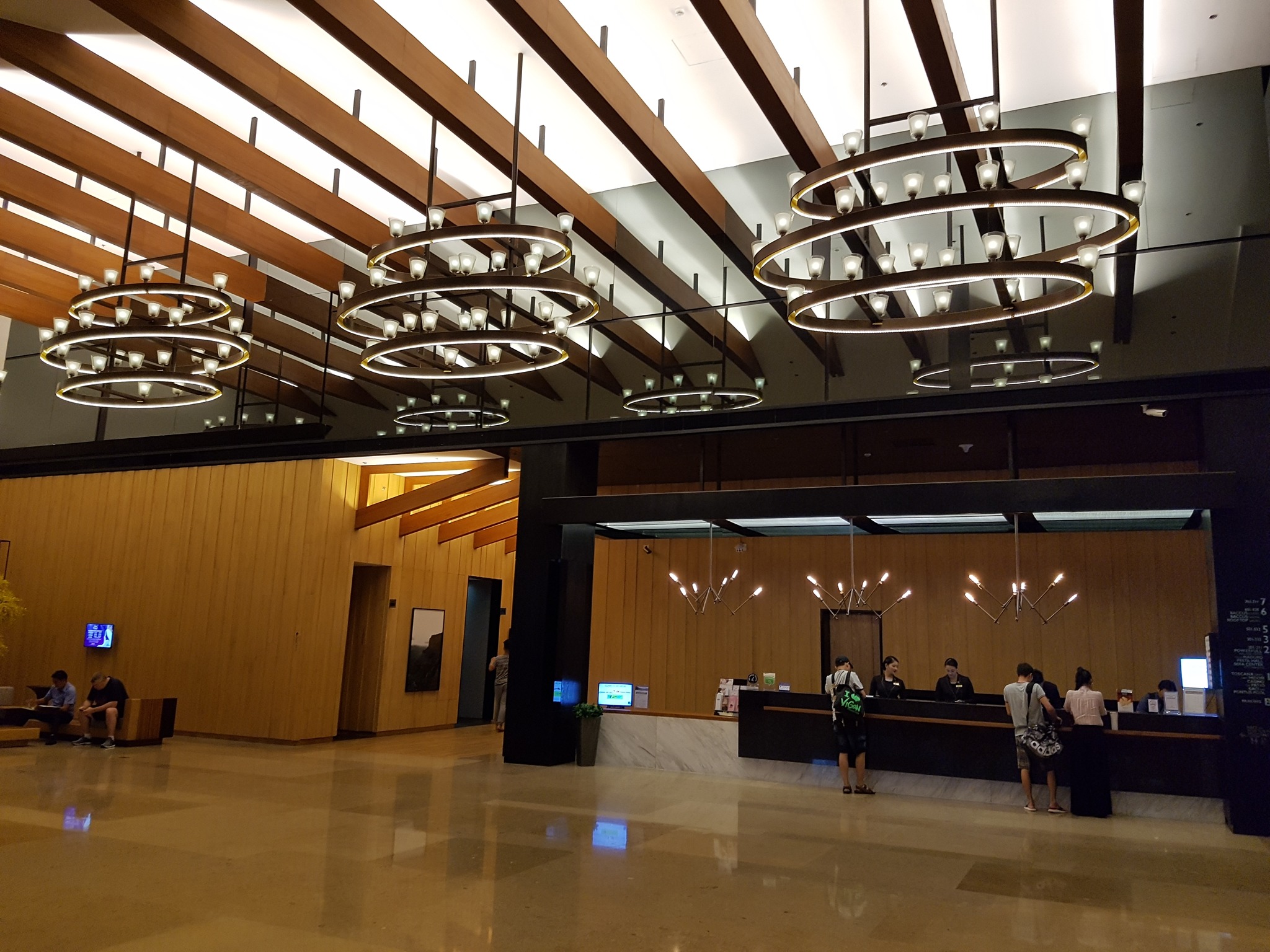 What surprised me when we checked-in, was when I found out from the hotel's receptionist that Midori Hotel actually owns Aqua Planet! Now that explains why they are so near the resort. Apparently, Midori Hotel has an ad spot inside Aqua Planet and Aqua Planet has flyers inside Midori Hotel.  They promote each other because they are owned by the same company.
We were able to avail Midori Hotel's promo of the month which is a free room upgrade to the next tier. We booked two rooms: One for my wife and my kid and the other for my parents and my brother.
This is how our room looked. We booked a Grand Deluxe Room but we were upgraded to a Junior Suite.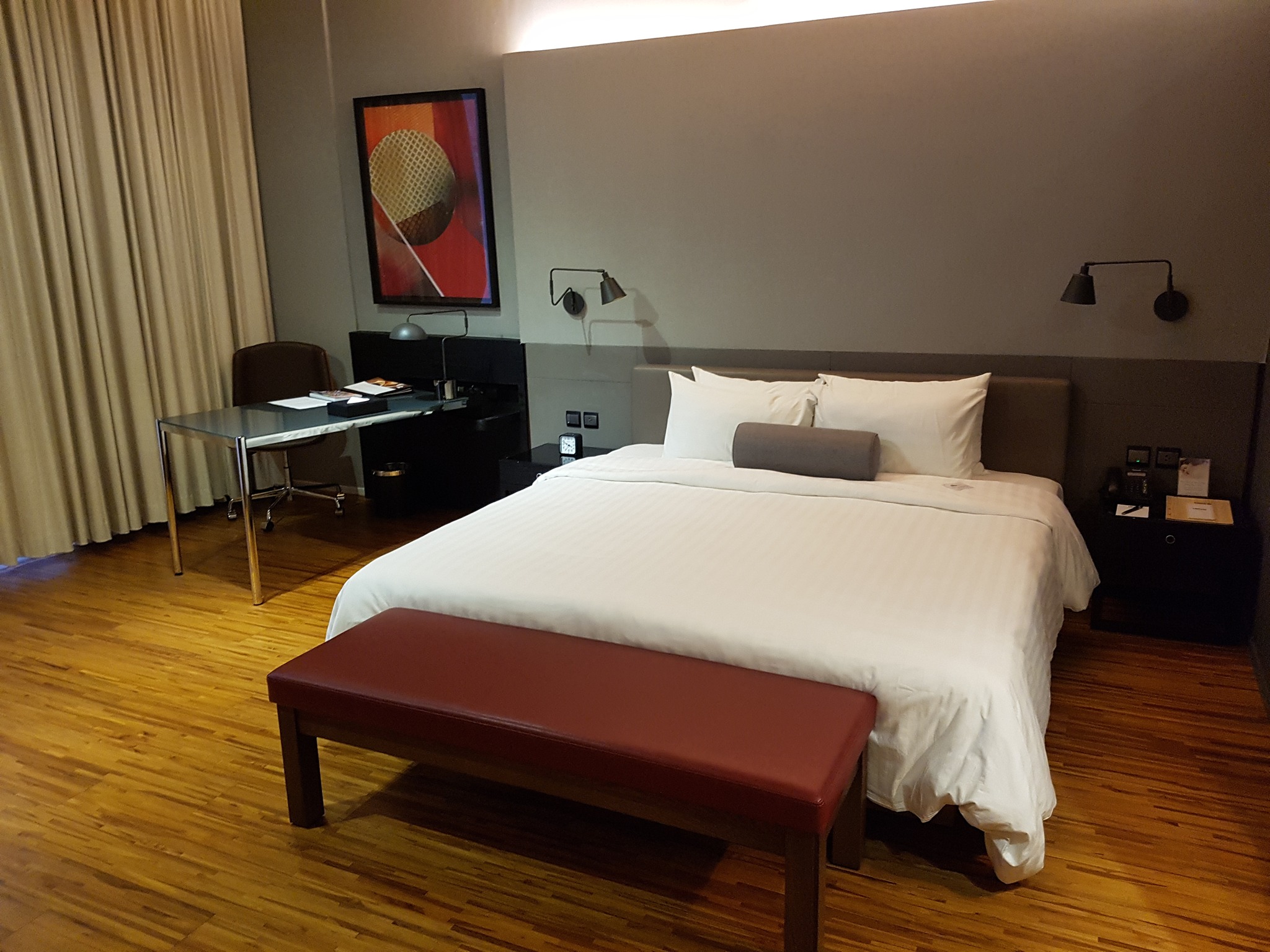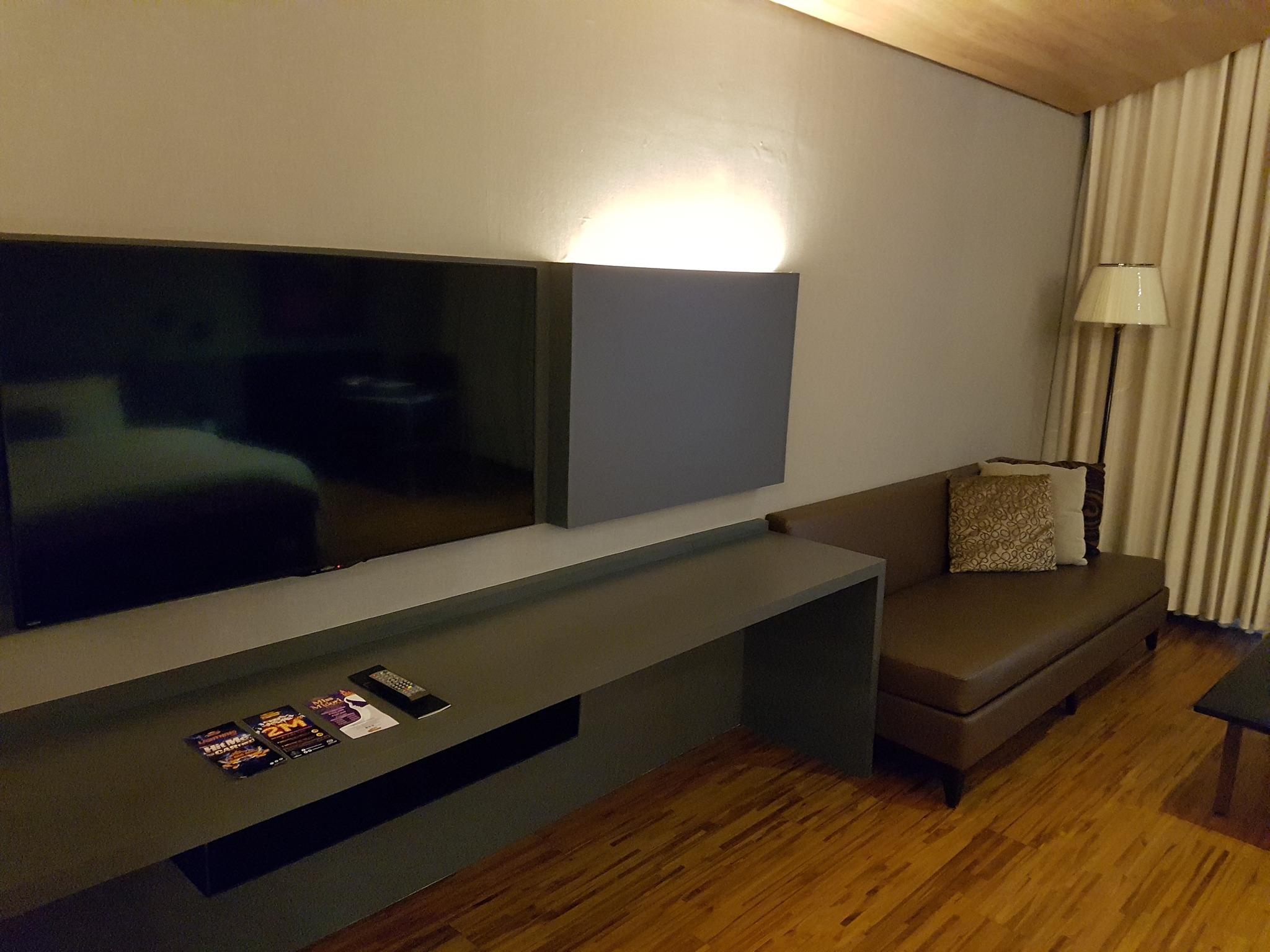 What's nice at Midori, is that the first set of goodies that you'll find in the snack bar of your room is free. Unlike other hotels, even the chocolates and soda that you will find in the fridge are free for the first round.
Awesome, isn't it?
And if you are curious on how the bathroom looks like, then look at this.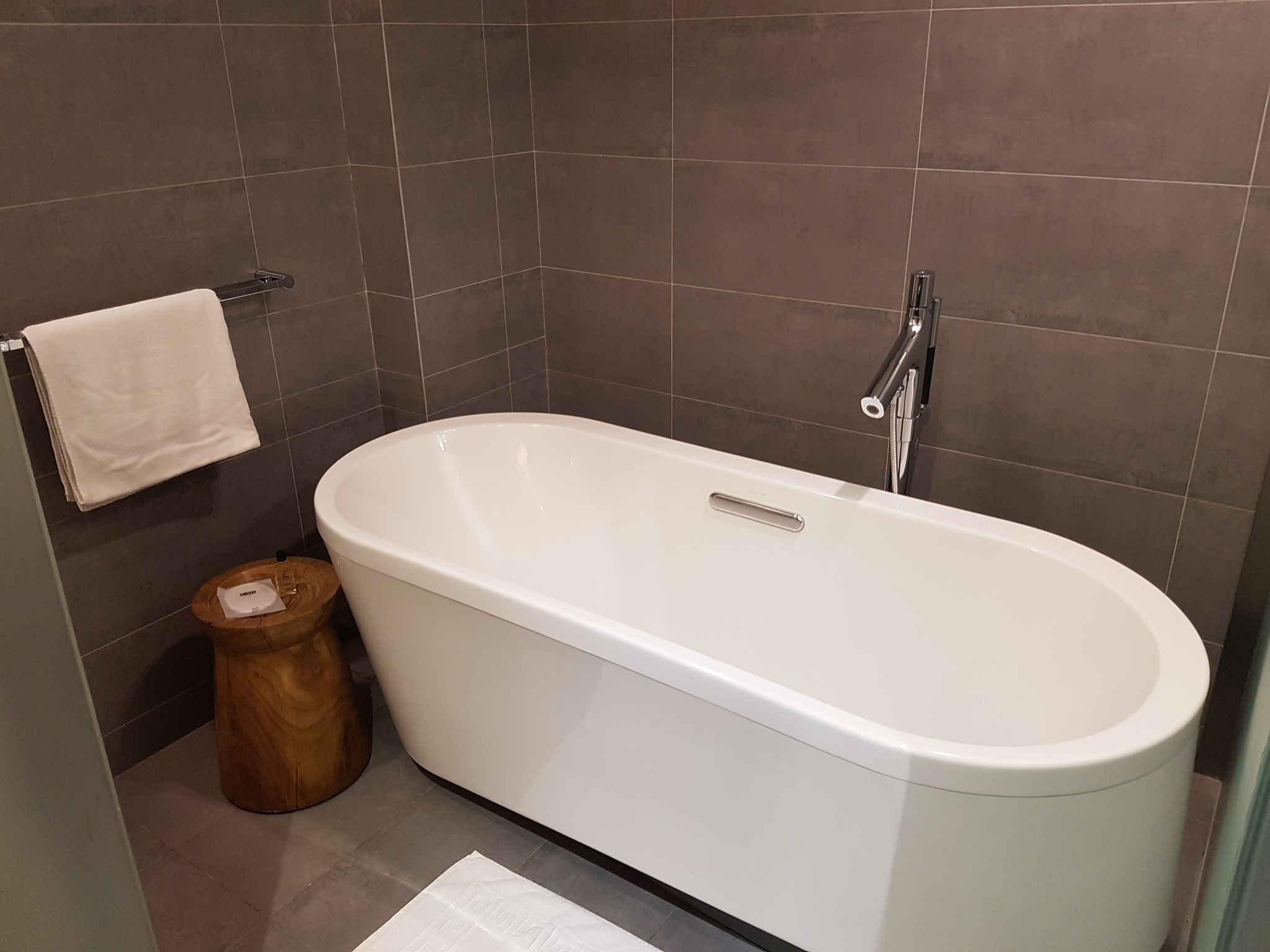 They have a beautiful bathtub which I couldn't get enough of.
So after my wife and I dropped our bags in the room, we went to see our parents' room located two floors above us. We were curious to see because they were more than lucky enough to be upgraded to a much bigger room than ours.
We walked at the hallways of Midori, making our way towards the elevator. To describe more precisely, this is how each hallway looked.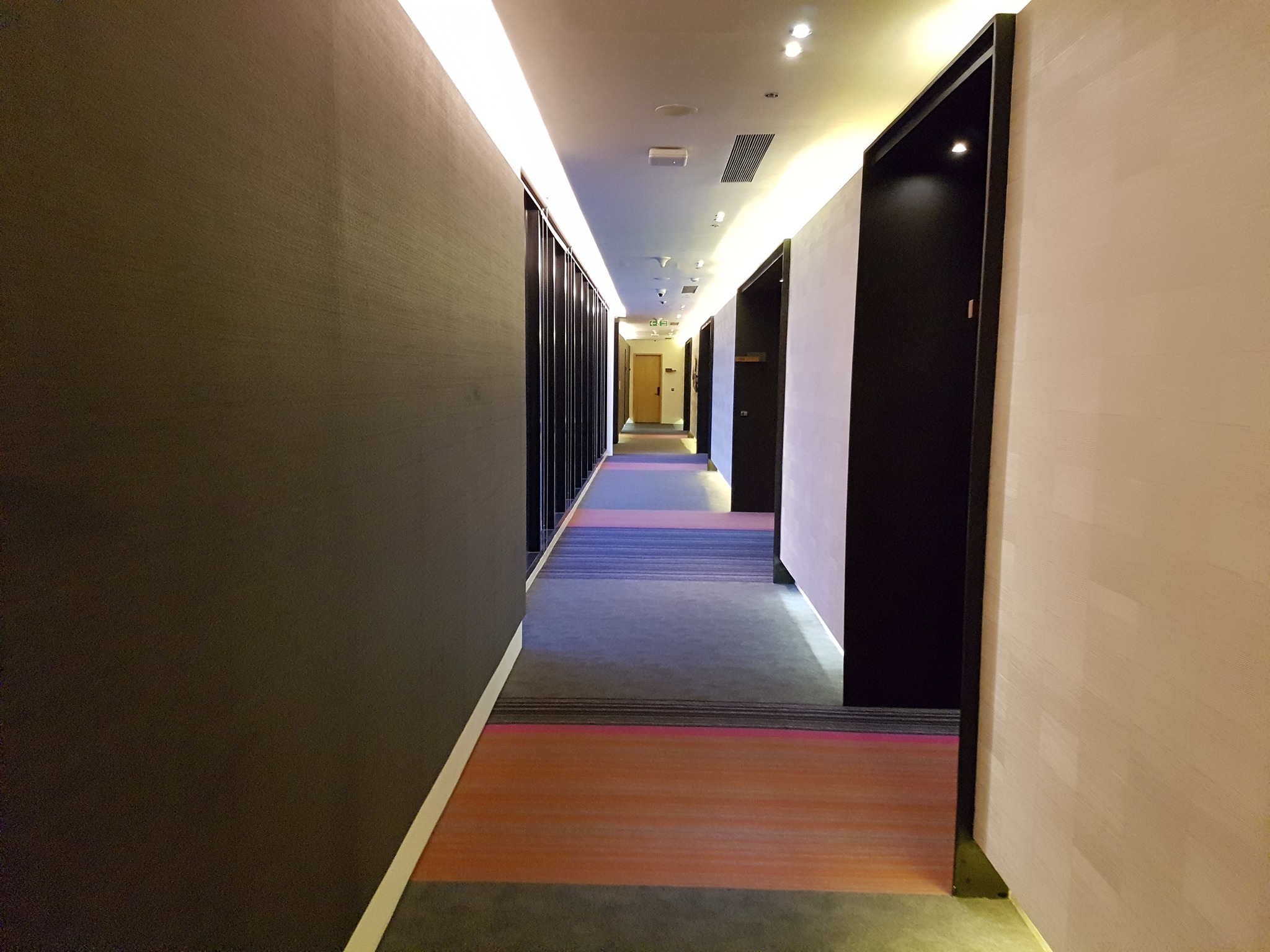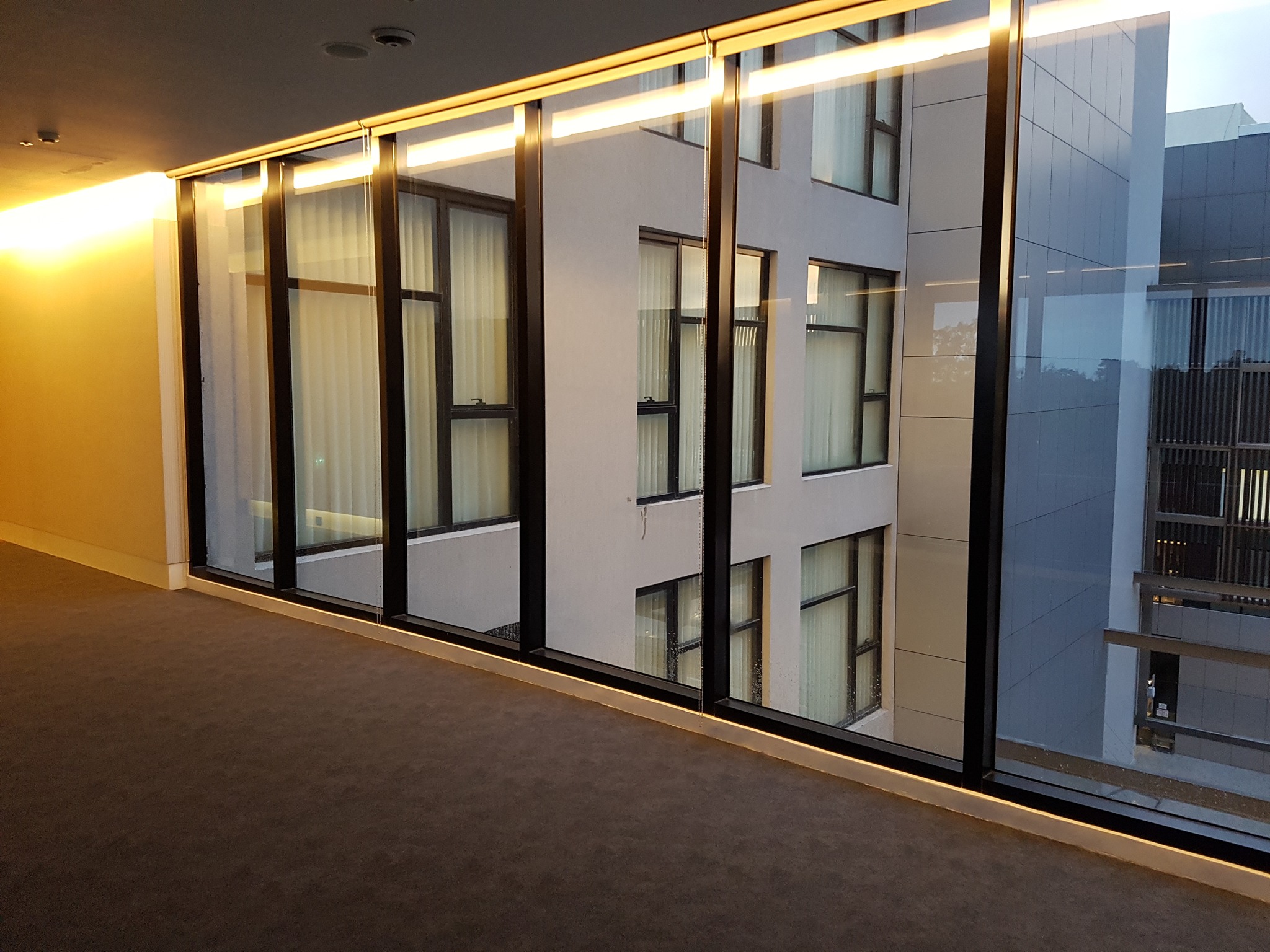 Interiors are everything.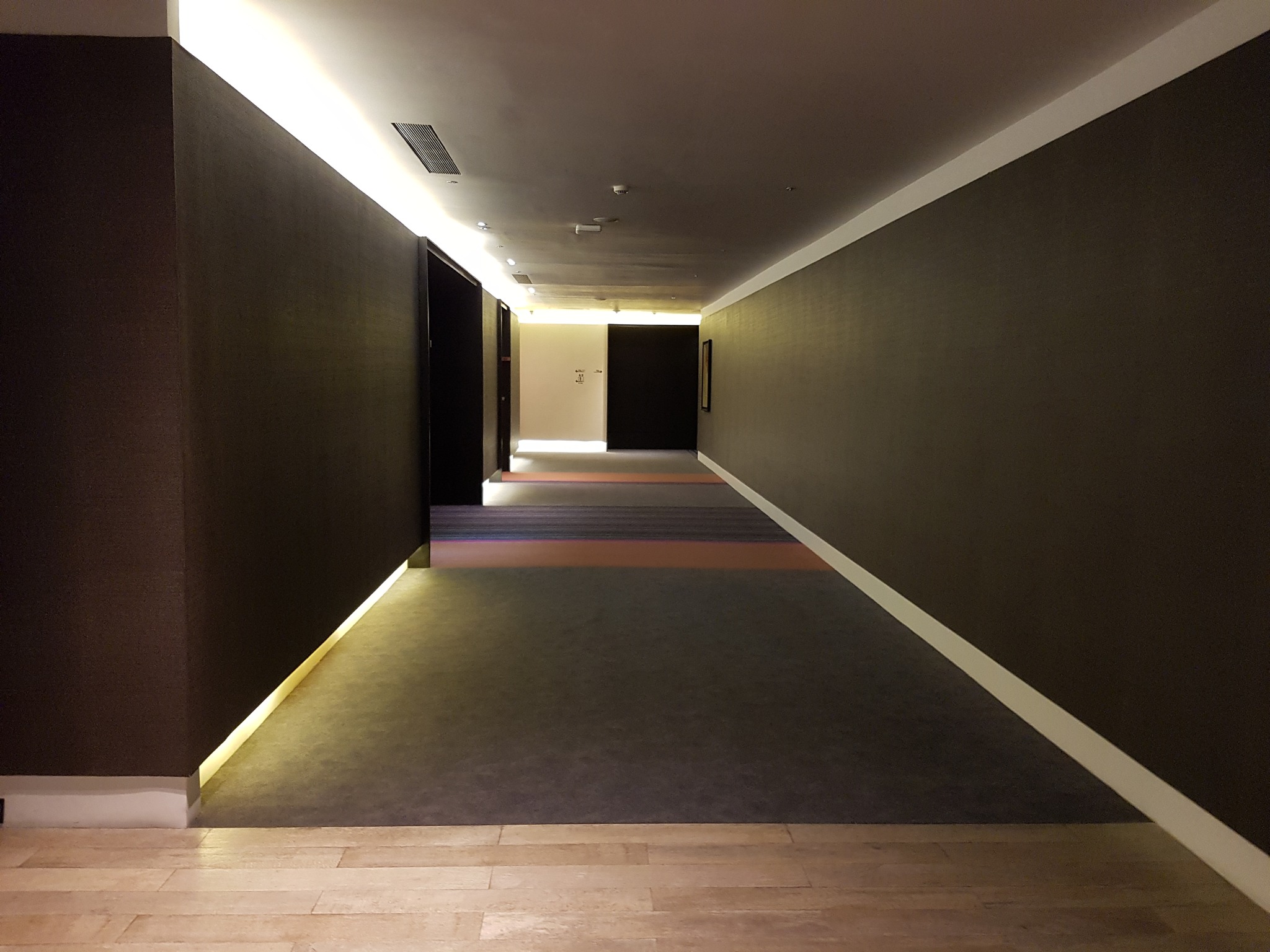 When it comes to interior design, lighting and shadows are the key these days. The designers of Midori know exactly where to position the lights and the colors that make it look cool to the eyes.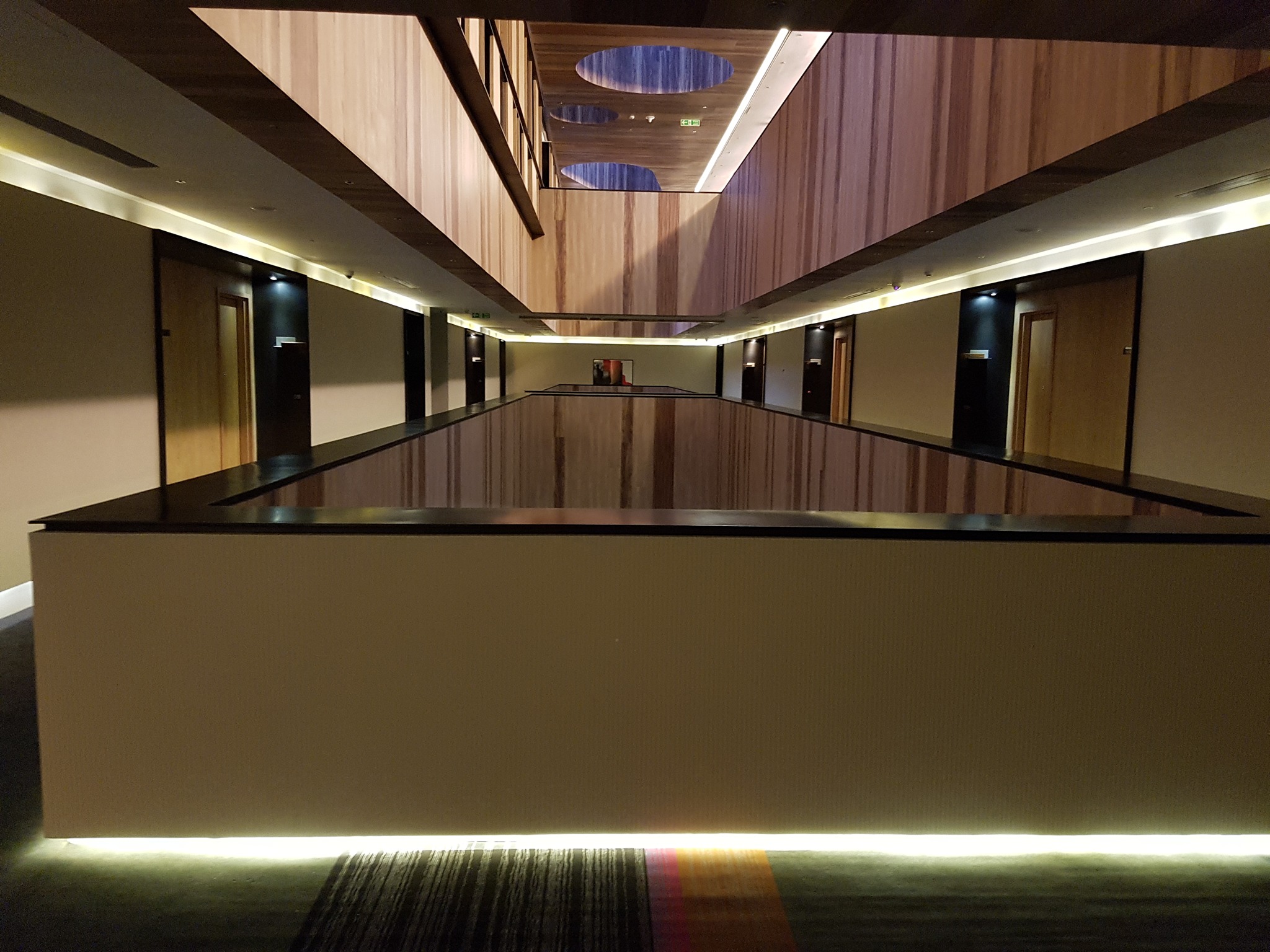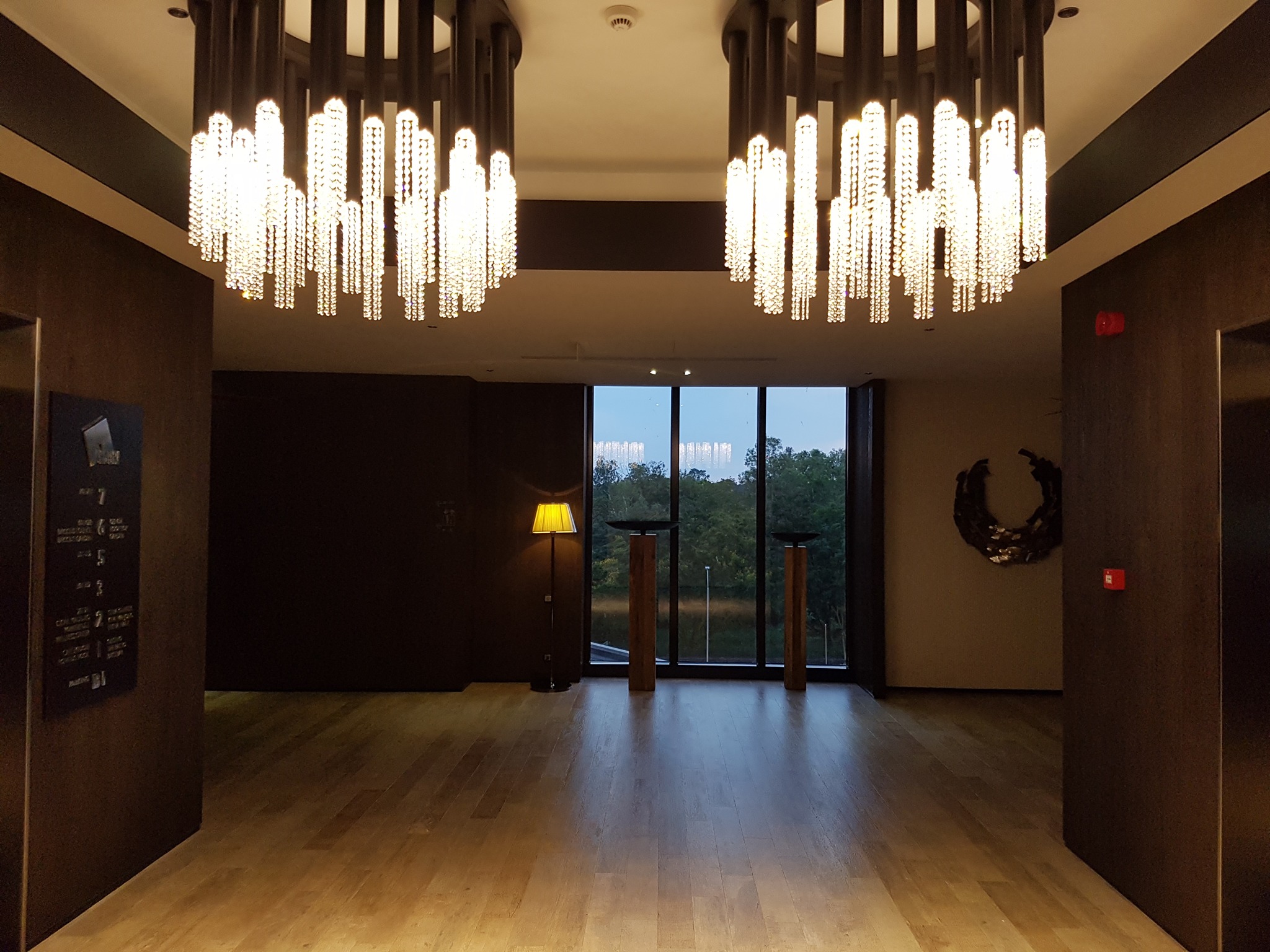 When we reached our parents' room, this is what we found. A much larger suite – The Premier Suite.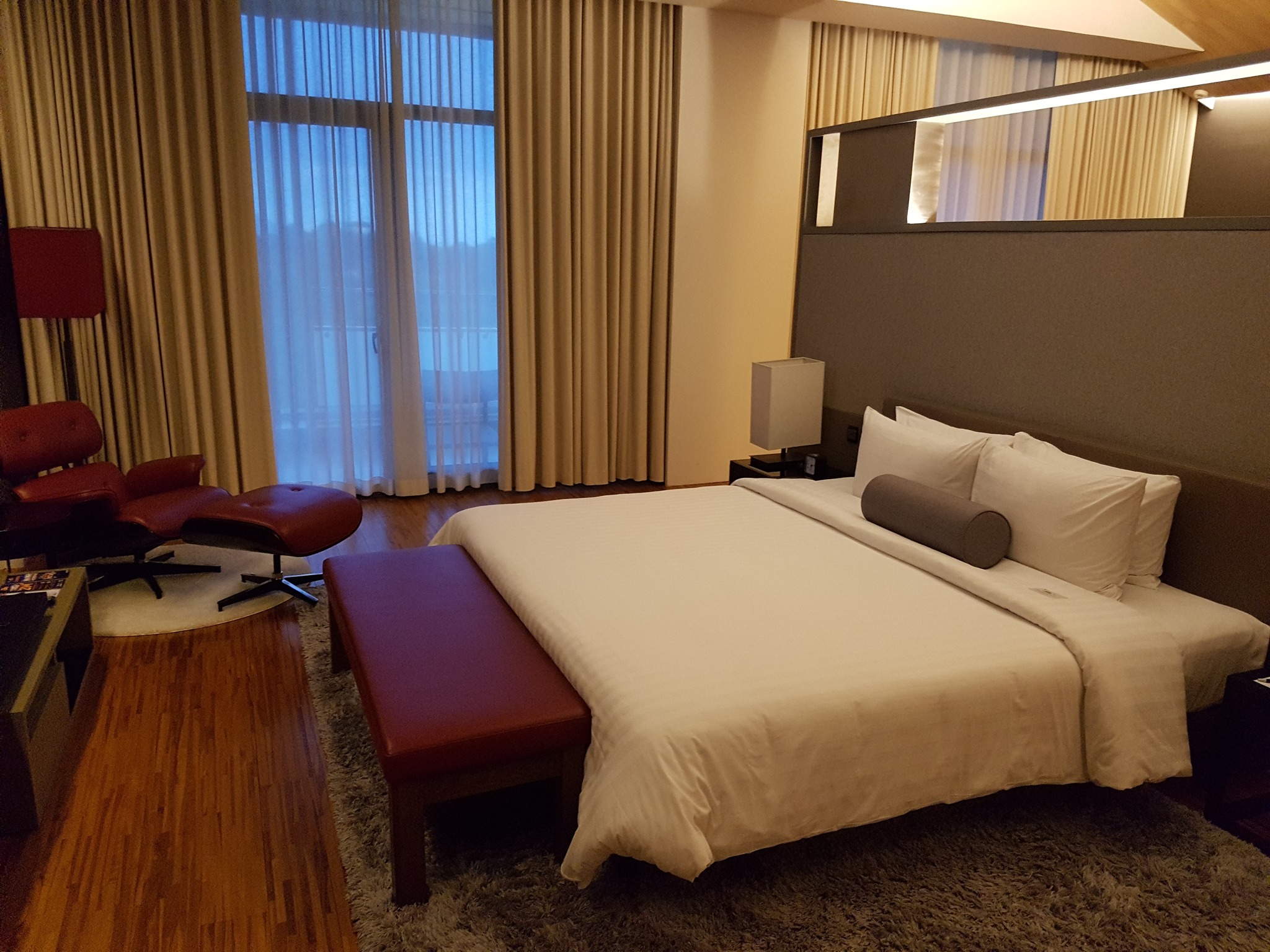 The main difference is that they have a huge receiving area which acts like a living room. And, they also have a balcony. I was envious. LOL.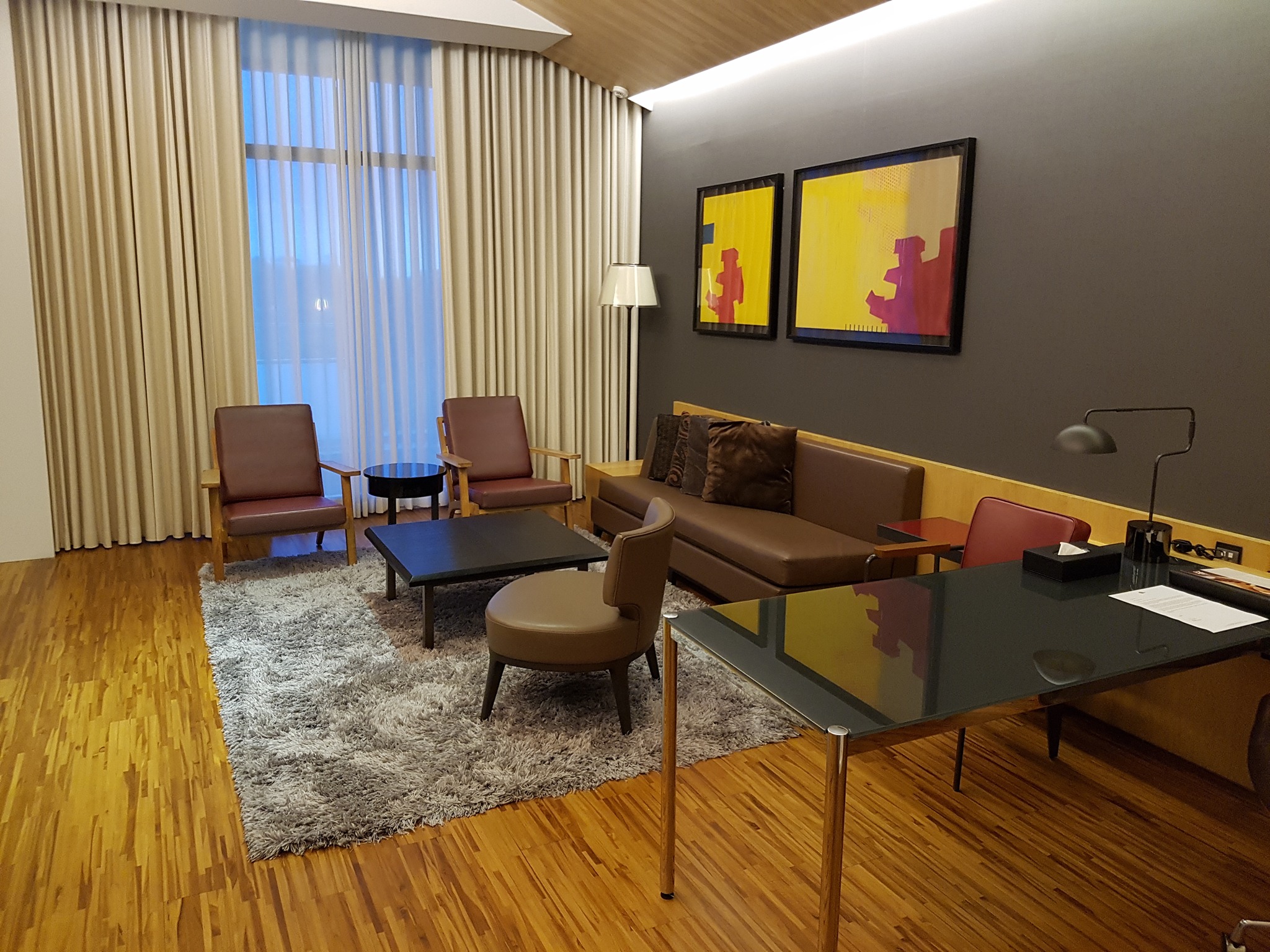 The divider here separates the bedroom from the living room.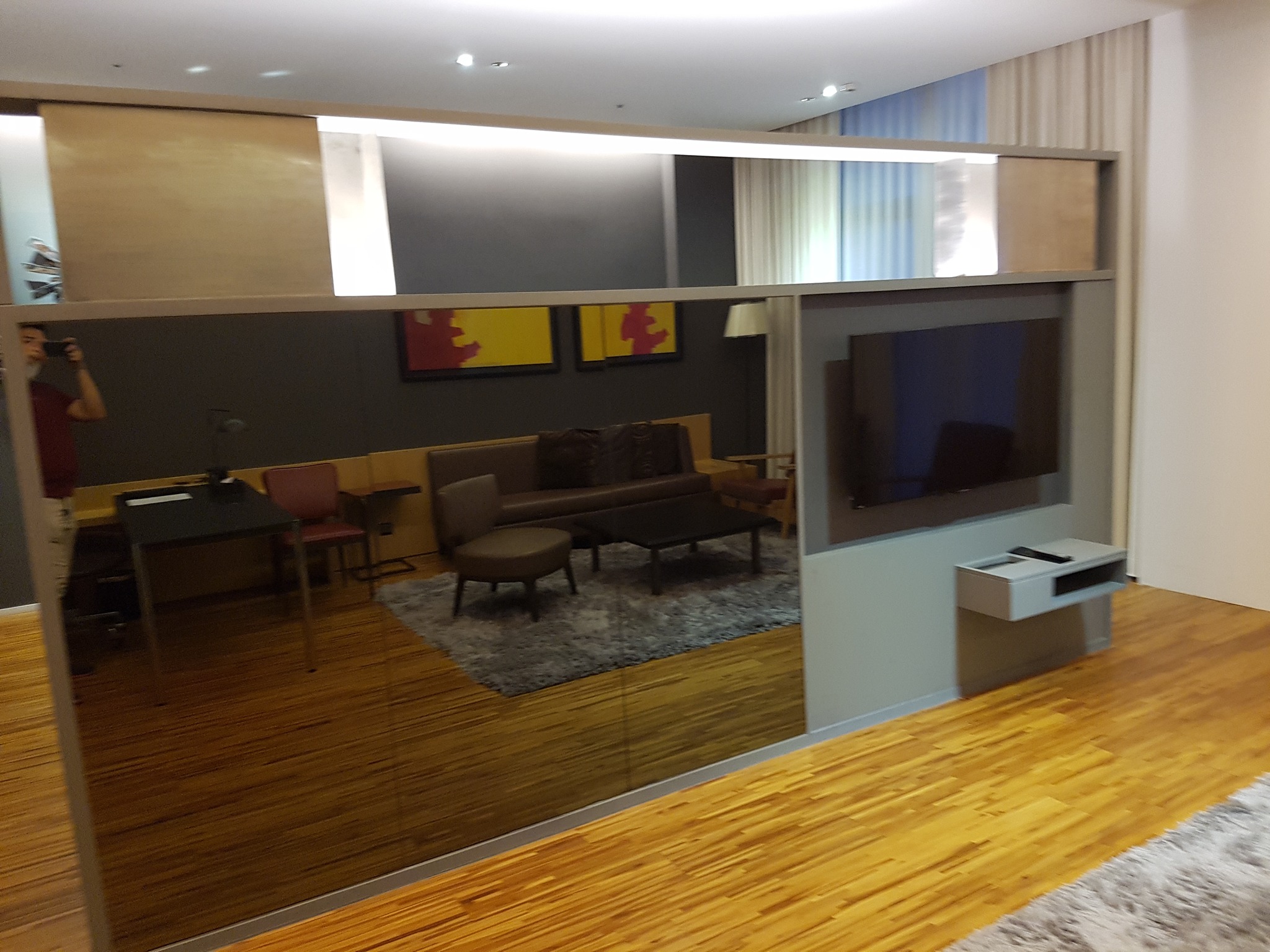 What is even more pampering is the fact that the Junior and Premier suites both have L'Occitane as its free toiletries.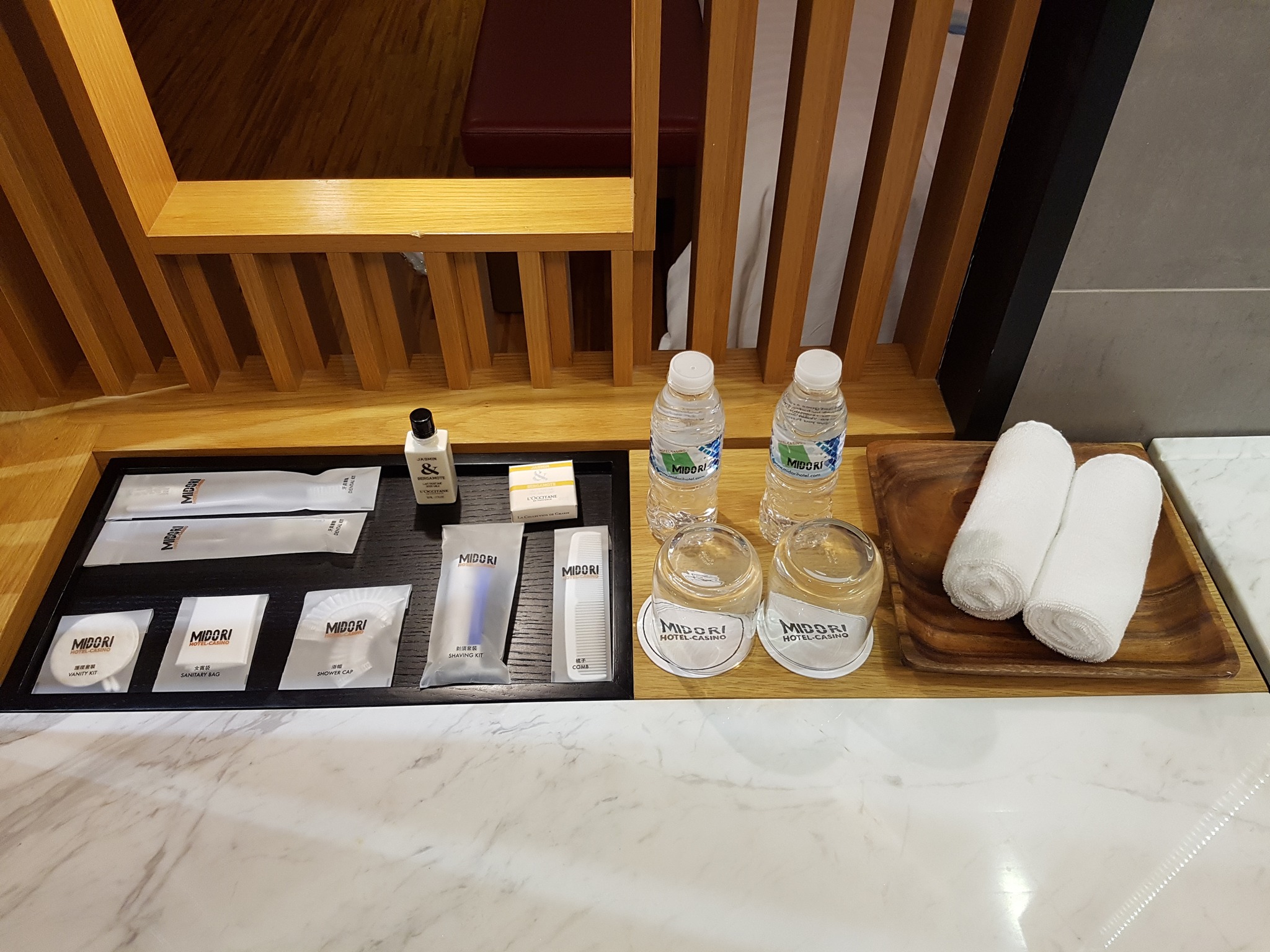 Needless to say, we had a good night sleep that night.
When we woke up the next morning, we were happy to see the crystal clear pool which was visible from our room.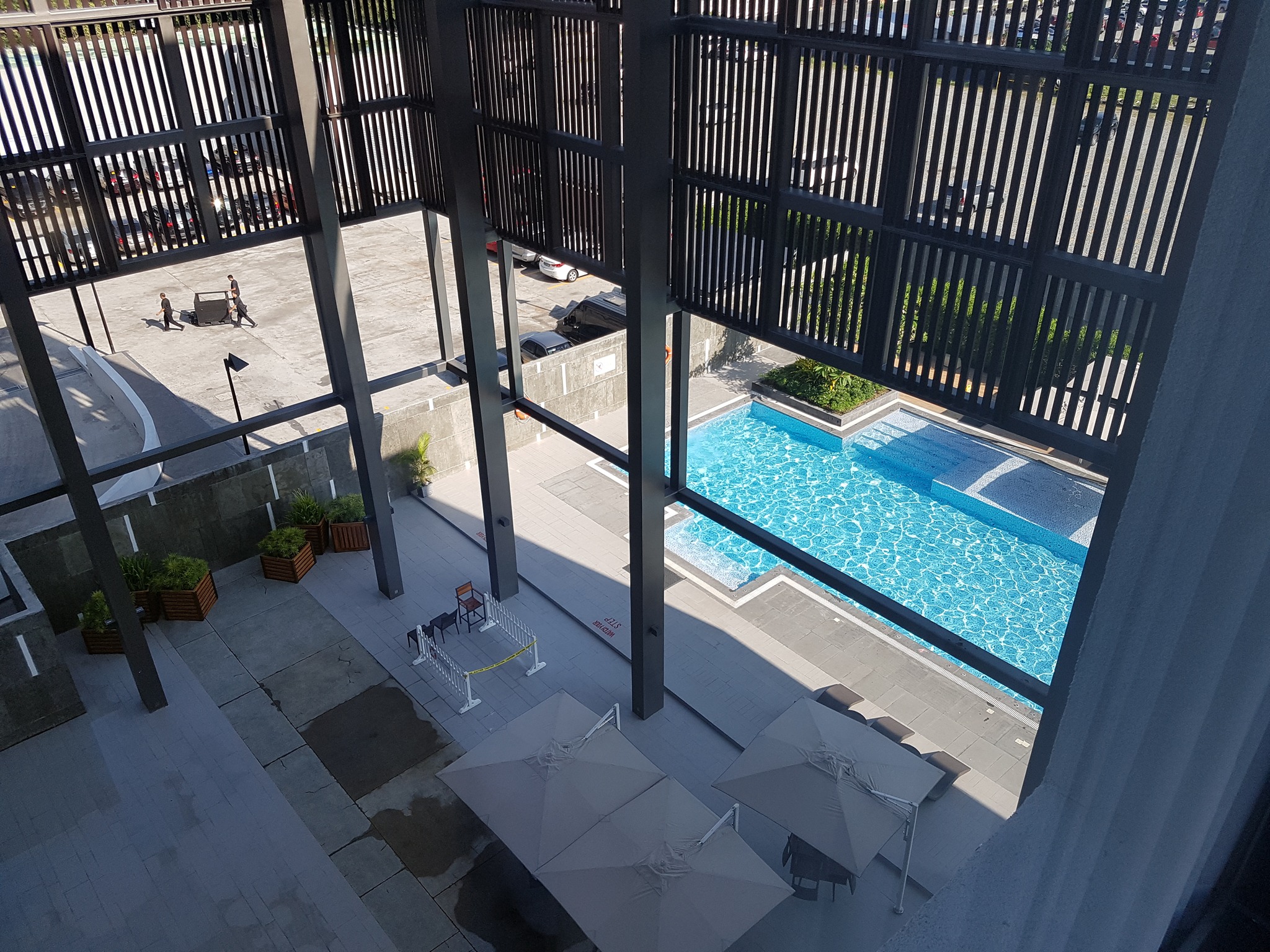 Seriously, who would want to leave this place?
Midori Hotel serves breakfast buffet for guests at the ground floor.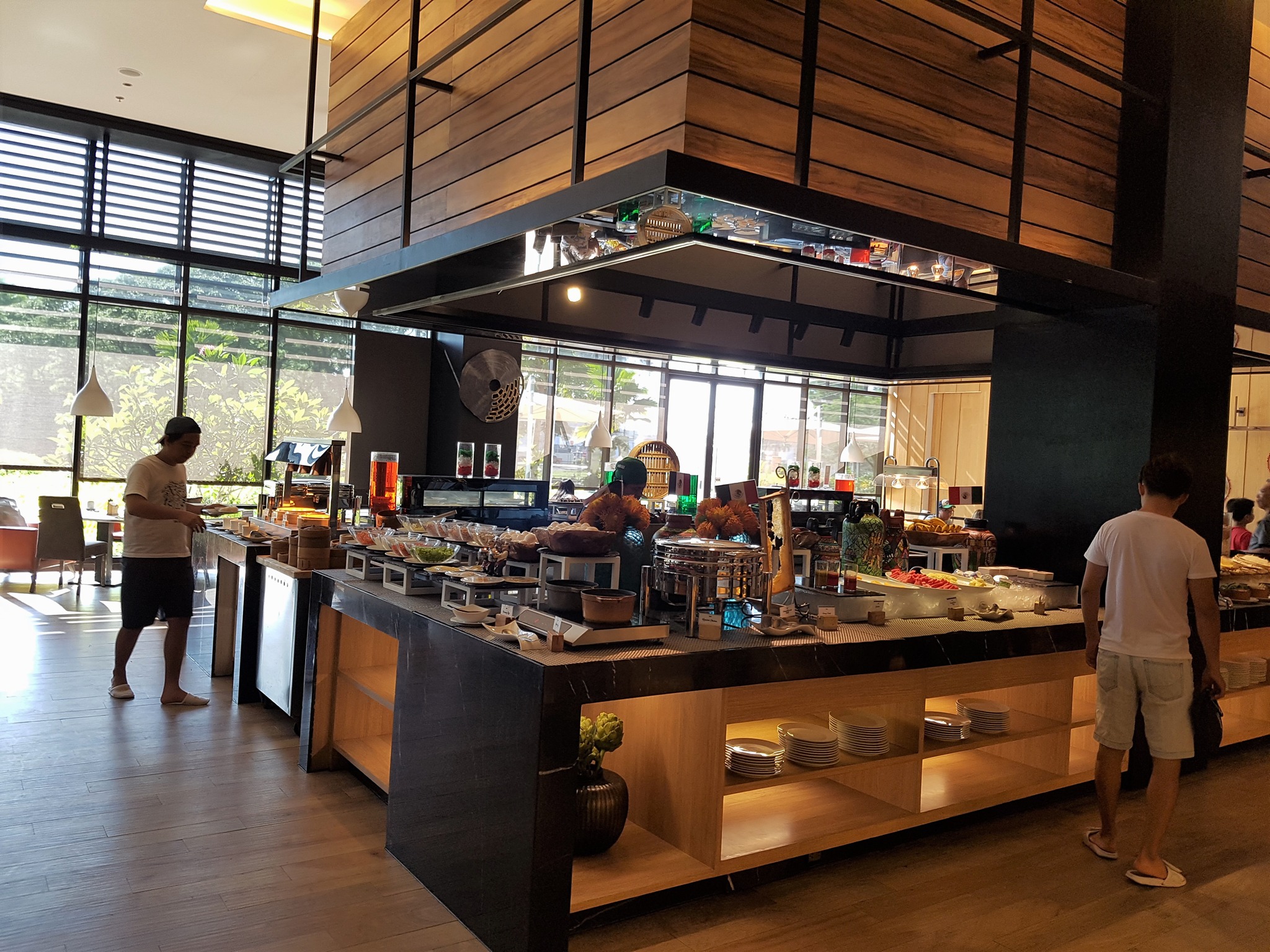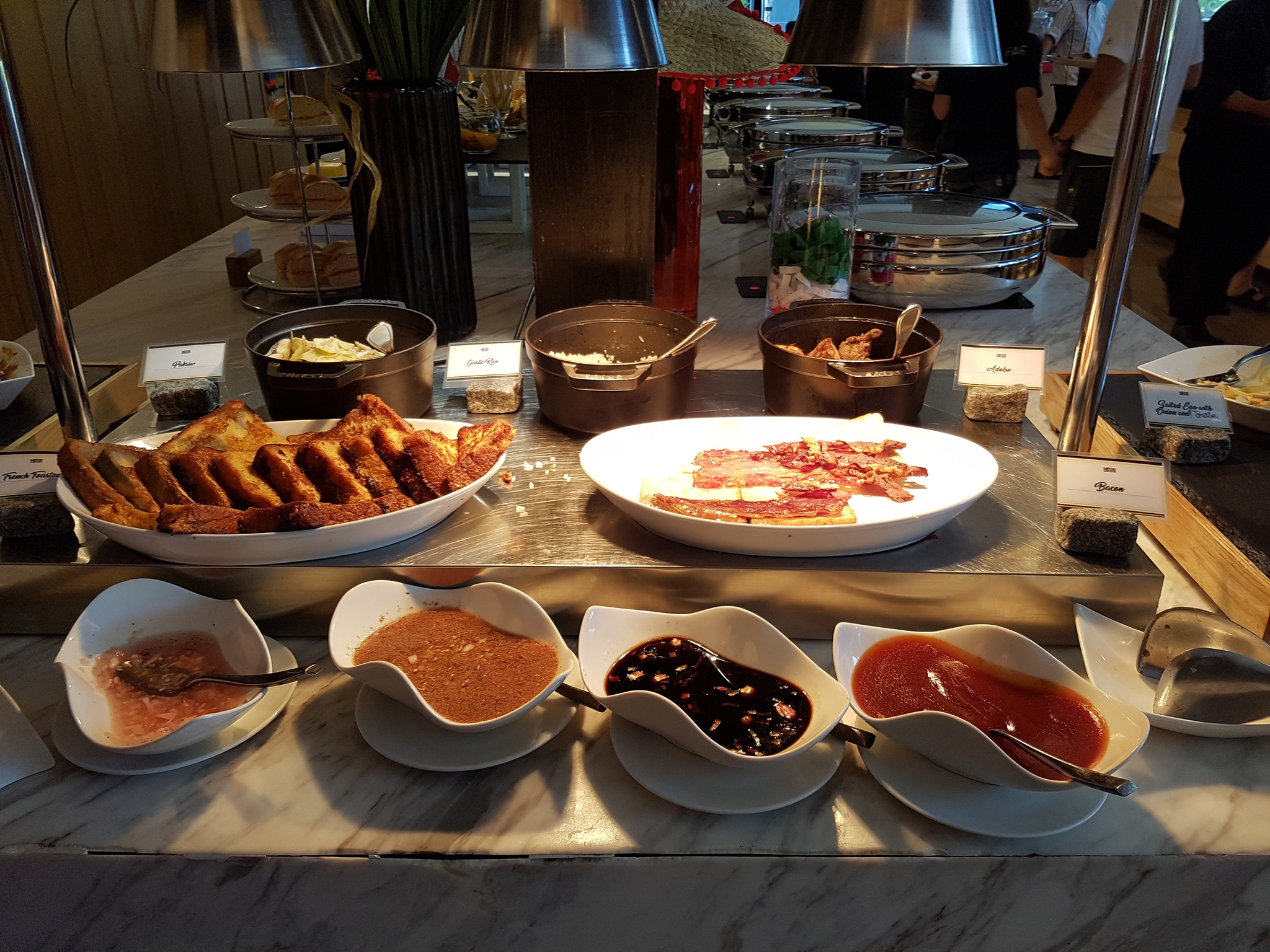 Pick whatever you want. They have continental, oriental and Filipino food for breakfast.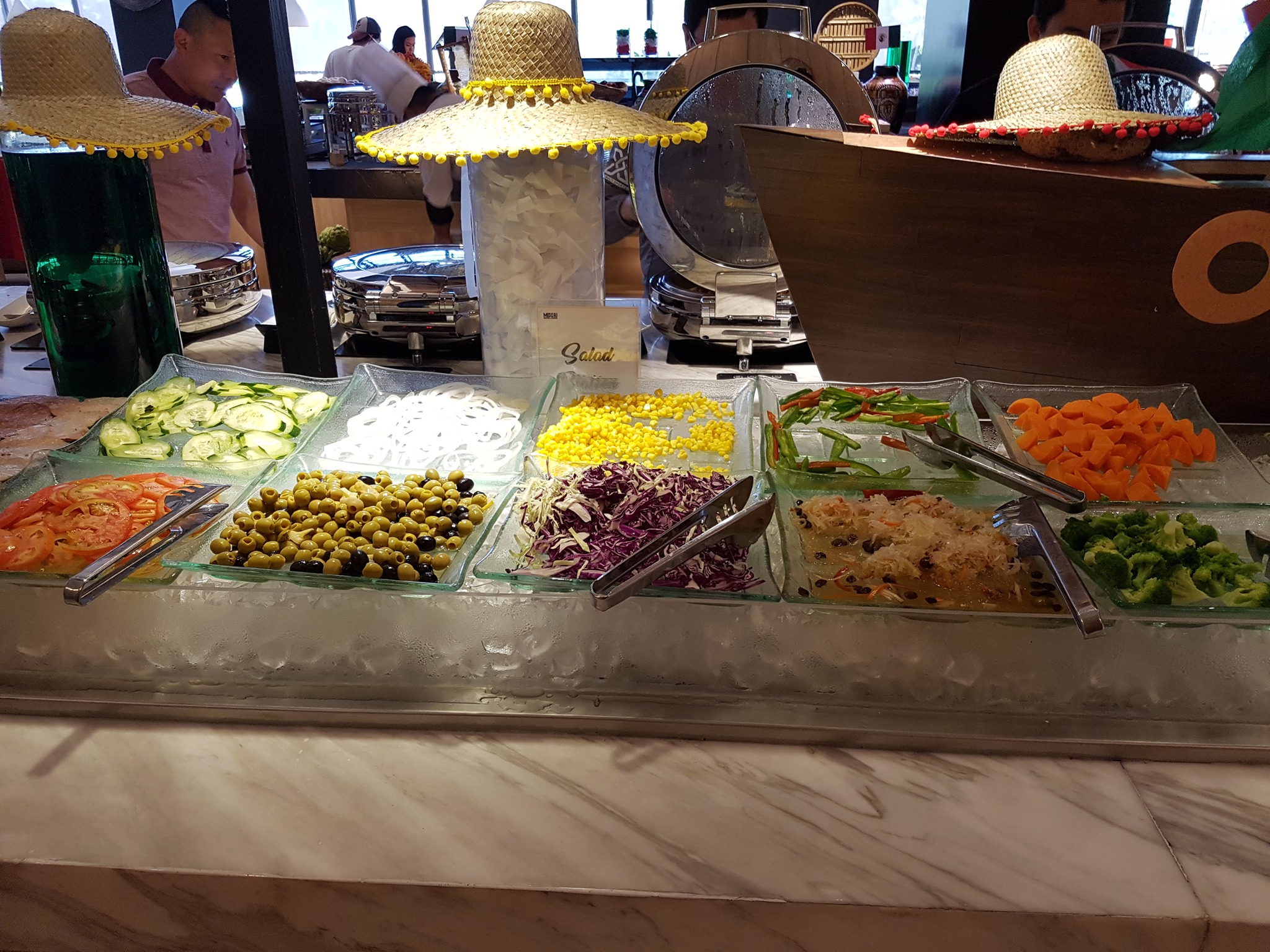 Plenty of choices and they also have a dessert station where a mini donut wall is placed at the center.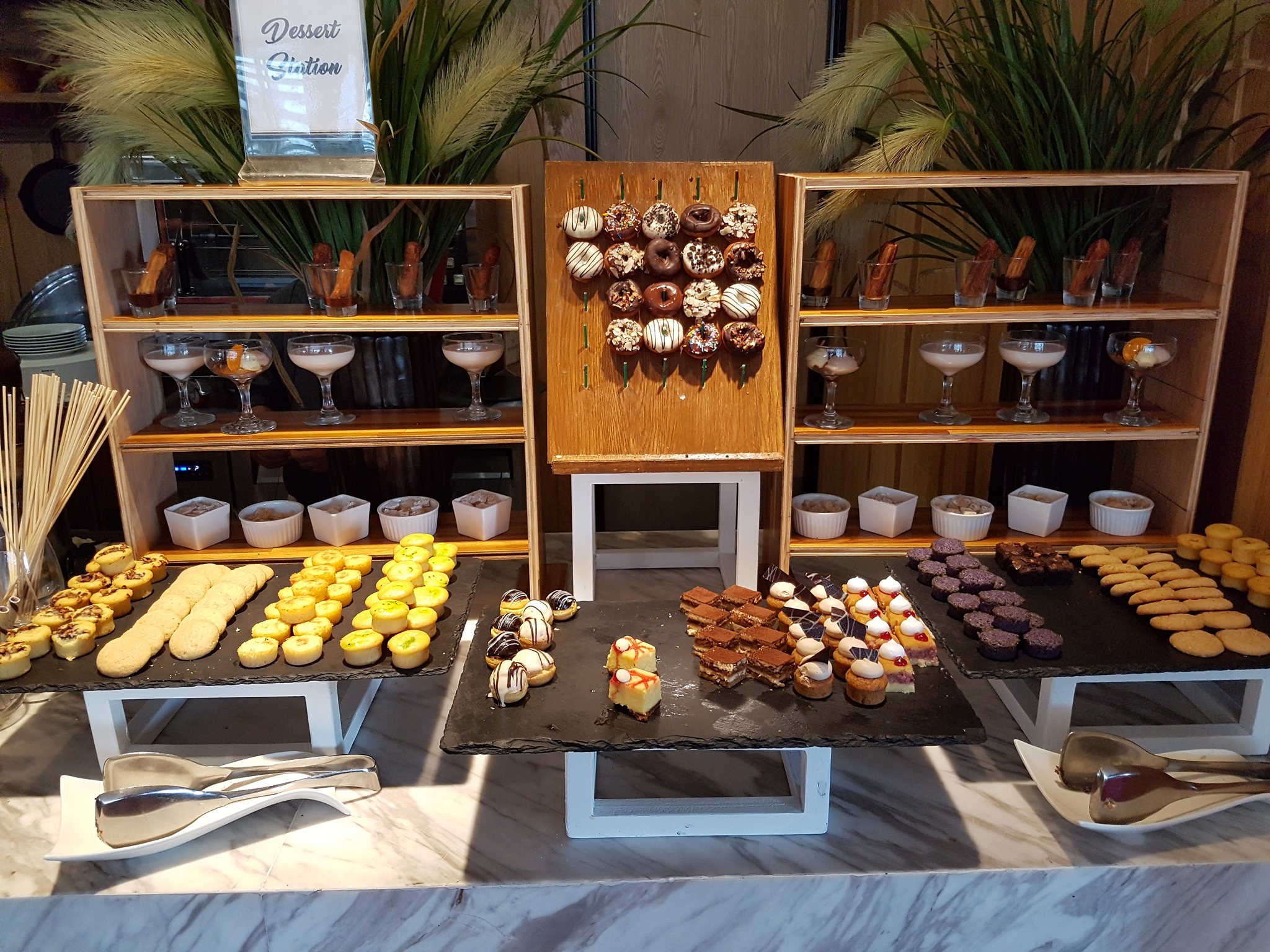 *  *  *  *
So if you want one last hurrah to wrap up the sunniest time of the year, you may want to check out the Aqua Planet + Midori Hotel combo just as we did.
In case you are curious, this post is NOT sponsored. I'm just happy to share the newest gem that we found out in Clark, Pampanga. Hopefully, you'll find this helpful and as enjoyable as much as we did.
If you liked this post, make sure to drop us a note down below in the comments or follow PGG on Instagram. You can also subscribe to the free mailing list to get updates to your inbox.