Last week, I got invited to the launch of a new line of fragrances that arrived here in the Philippines. It's called Commodity.
Commodity is a UK-based lifestyle brand founded in 2014. The fragrances have been crafted by artisans and are marketed as "unisex" fragrances.
Why "unisex" fragrances? It's because the creators of Commodity believe that fragrances are personal and unique to you so you should be the one to pick the scent that best fits your taste and not be constrained by the labels "for him" or "for her" scents.
Commodity comes in three collections as you will see down below.
Commodity: White Collection
First on the list is the White Collection which includes the variants Tea, Gold, Magnolia and Rain.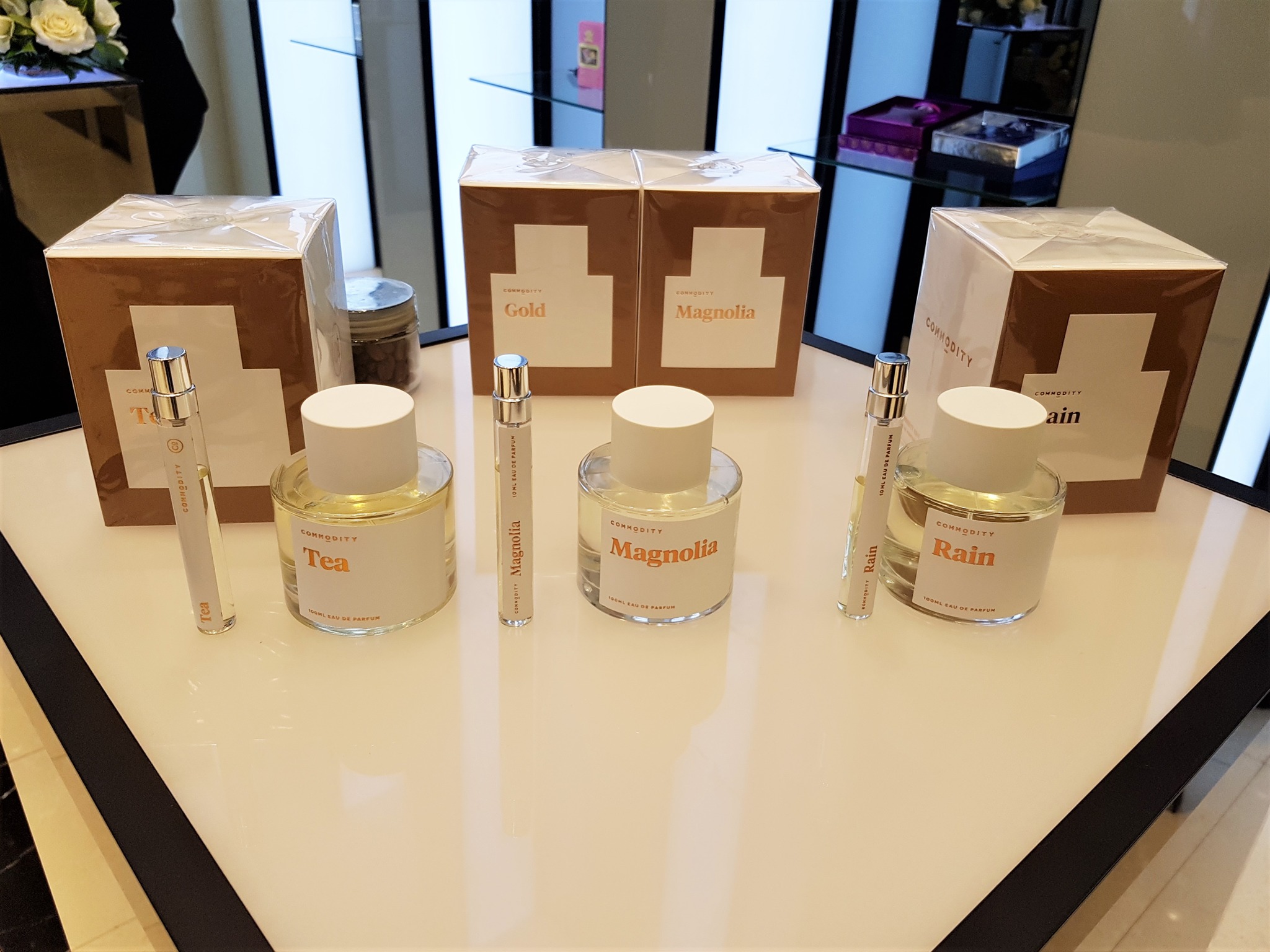 The White Collection consists of a set of fragrances that are bright, fresh and uplifting.  Most of them have a floral scent and each bottle costs 5,250 Pesos.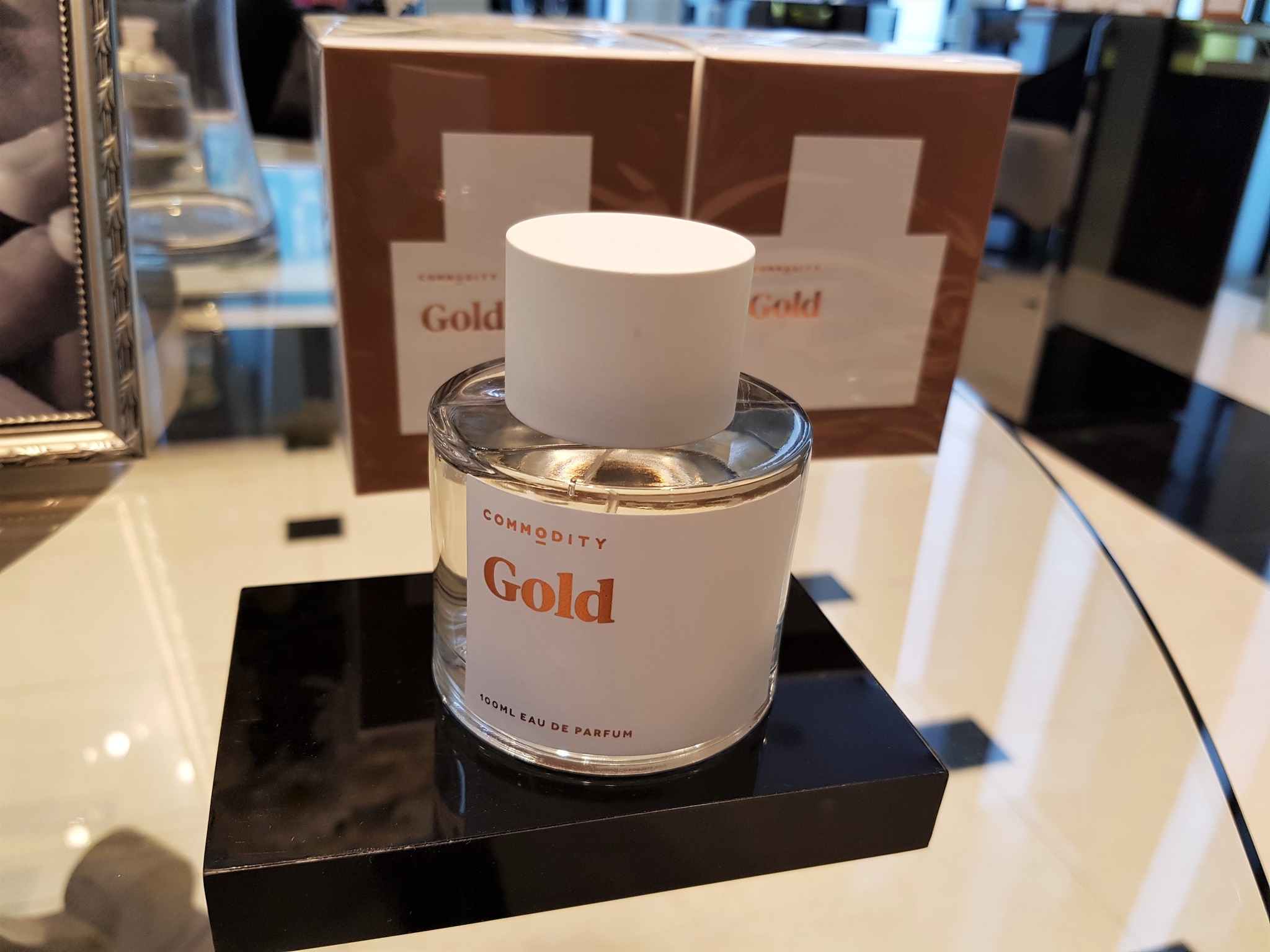 Commodity: Black Collection
If you've been following me on Instagram and watching my Instagram Stories, you've probably seen me post this:
The black collection is my personal favorite. It consists of variants named Gin, Book, Wool and Moss.
You will notice that the fragrances from Commodity are named after common objects you find everyday. That's because they "derived" the scents by being inspired with common things you see in your surroundings.
Most of the fragrances from the black collection are dark, complex and mysterious. They have spicy notes and in case you were wondering, my personal recommendation is the variant called Book which has a crisp and woody fragrance. I'm sure you'll love it.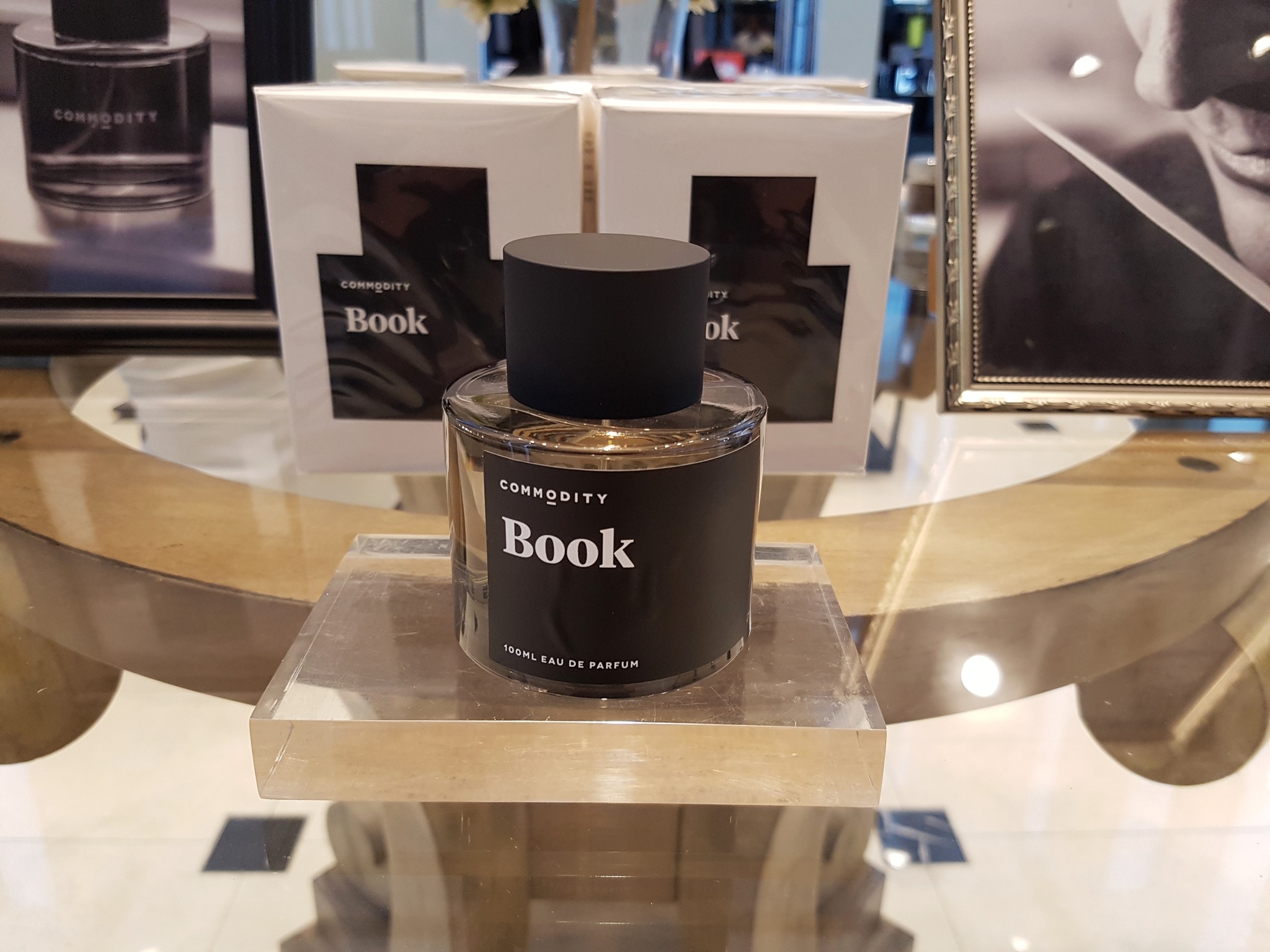 Each fragrance from the black collection costs 5,250 Pesos.
Commodity: Platinum Collection
Last, but not the least, is the Platinum Collection consisting of variants named Leather, Tonka, Orris, Vetiver and Bergamot.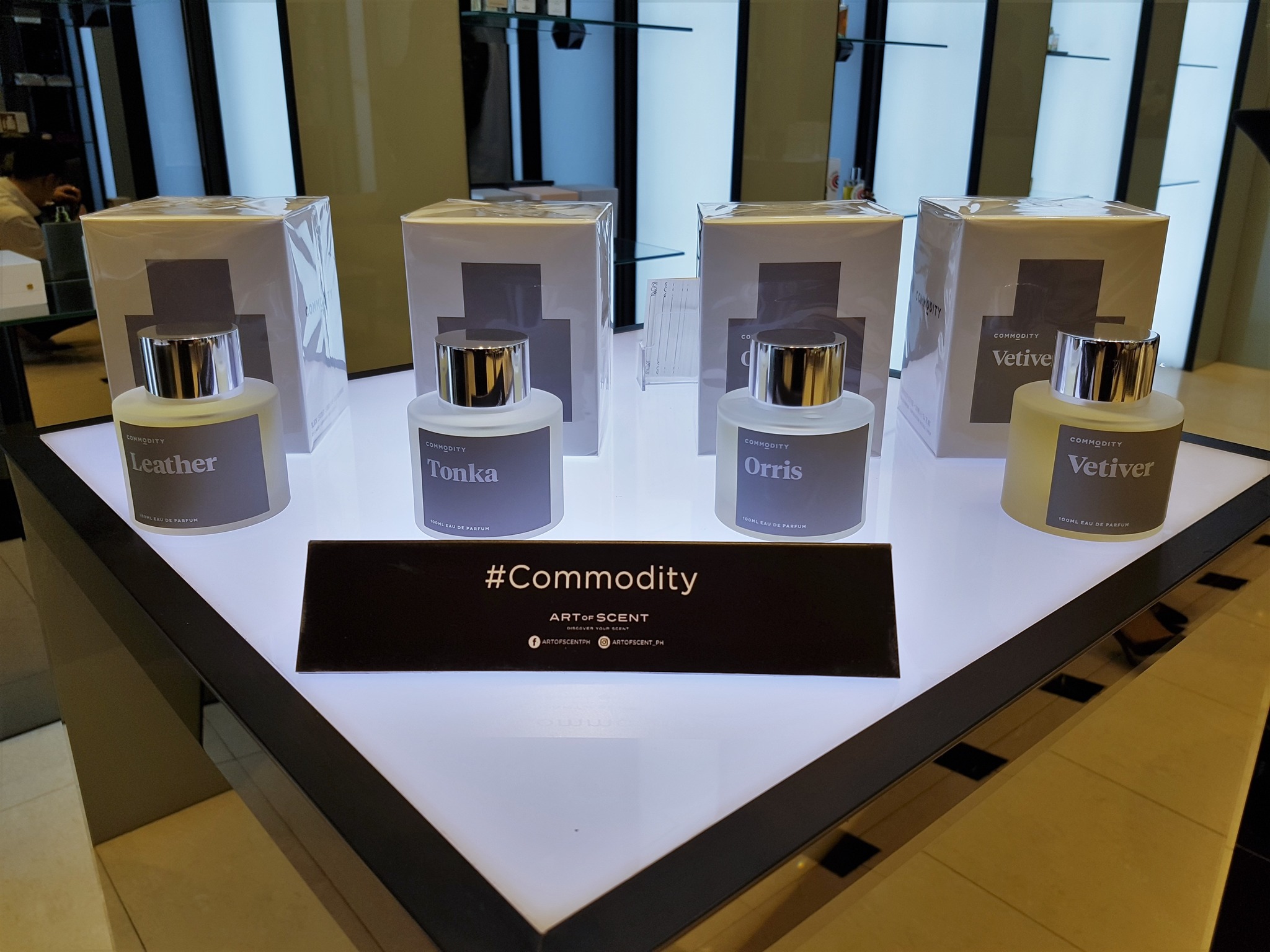 Commodity Platinum Collection are rich, indulgent and luxurious. They have a light scent and are suitable for guys who do not want overpowering scents.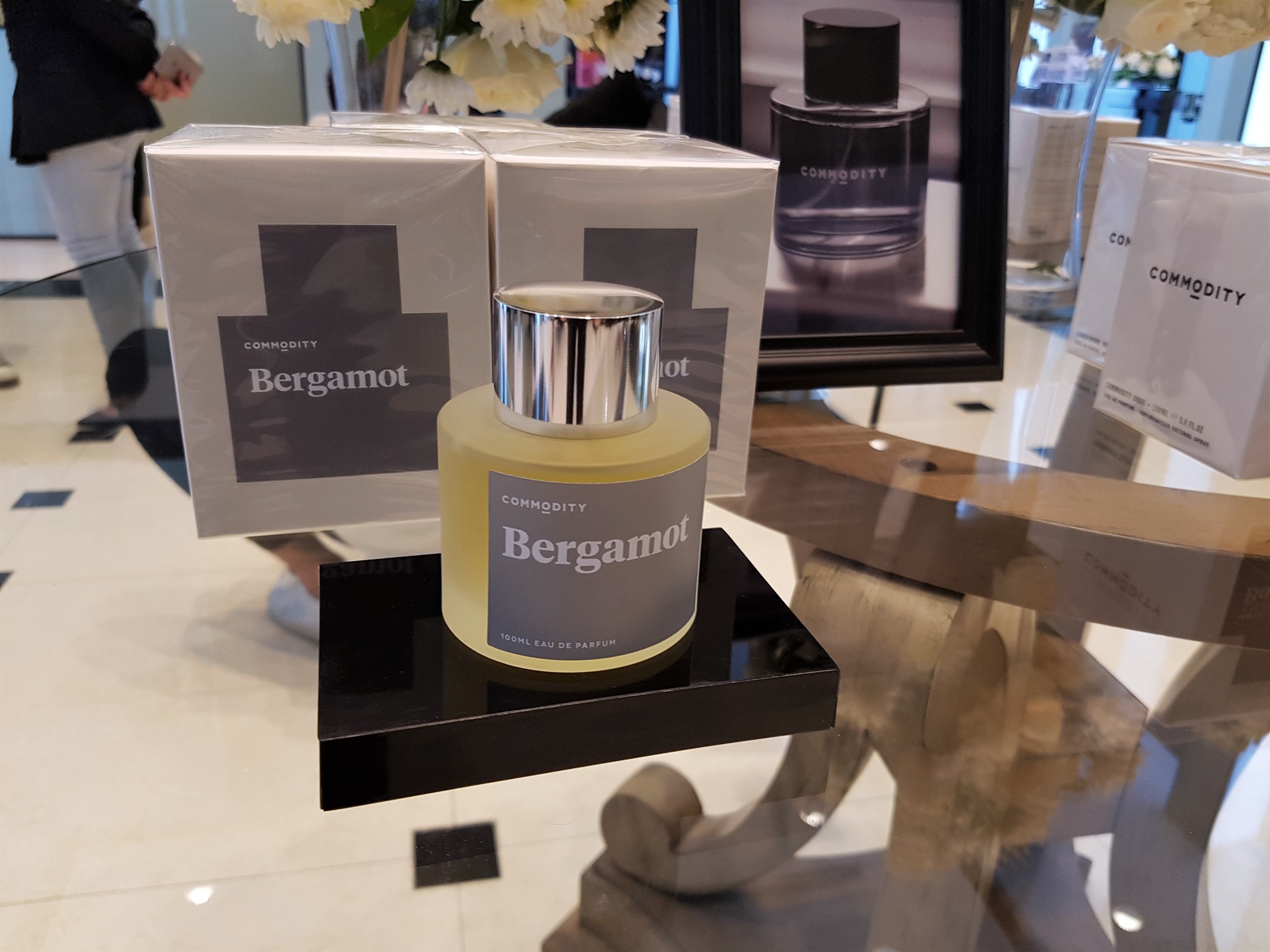 Each fragrance from the Platinum Collection are priced at 6,750 Pesos.
*  *  *  *
Commodity Fragrances are now available at Art of Scent stores here in the Philippines. Art of Scent has locations at City of Dreams, Resorts World Manila, & Shangri-La Mall.
Stay-tuned to the latest fragrances for men. Subscribe to our email newsletter for free updates.