Engineered for Motion (EFM) is a line of men's apparel from New York that is primarily designed by Donrad Duncan.
The line is built for men who live, thrive and excel in a city like New York. From the brand name itself "Engineered for Motion", you'd easily pick up that their products are especially designed for men on the go.
This Fall/Winter 2018, EFM showcases their latest collection inspired by urban sounds and motion with specific references to classic Jazz Age styling. Their pieces consist of graphic prints combined with modern and clear lines.
The collection you will see showcased below will give you inspiration on what to wear for this season whether you will be spending the Christmas and New Year's holidays in the country or will be vacationing abroad. Scroll down below to see more.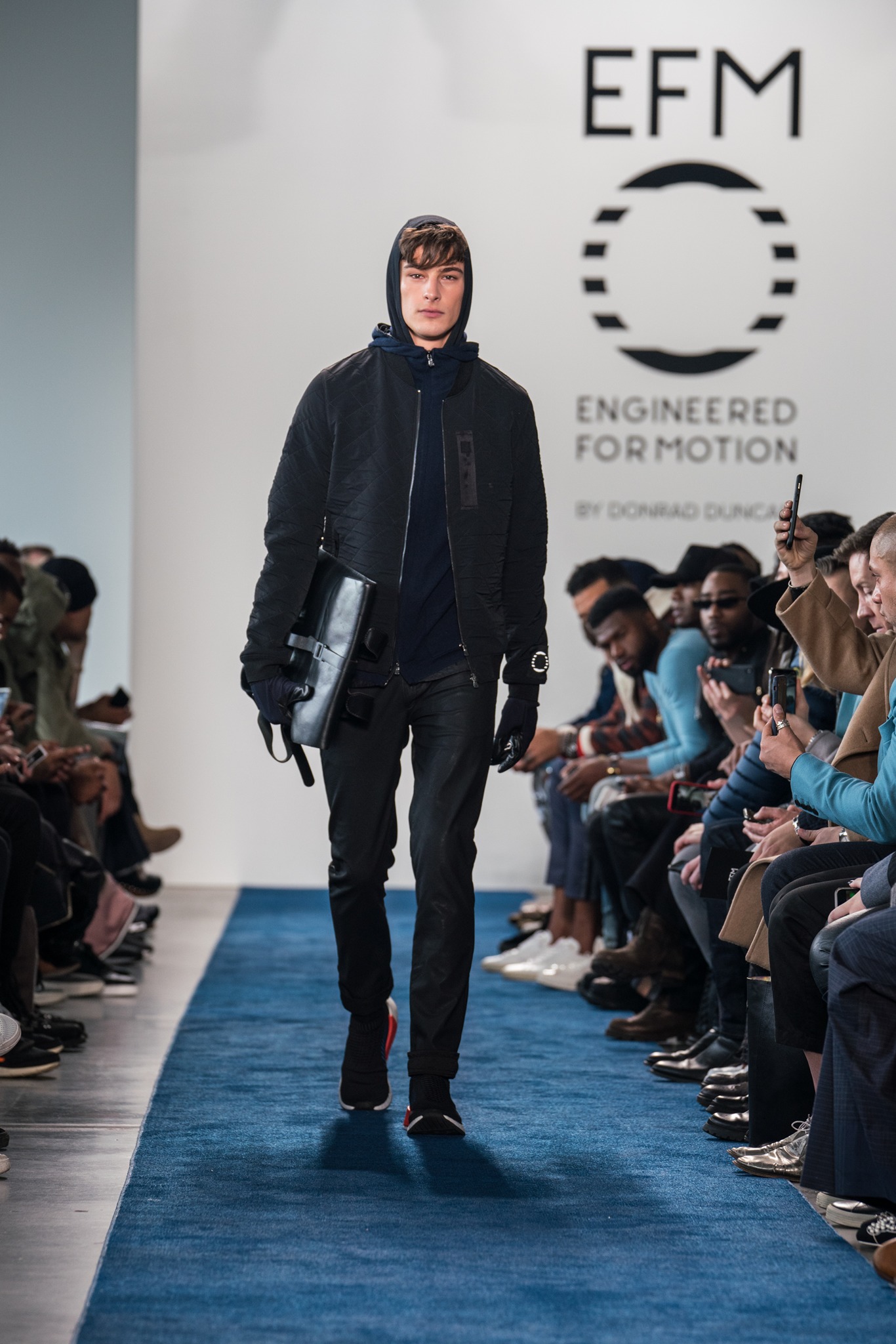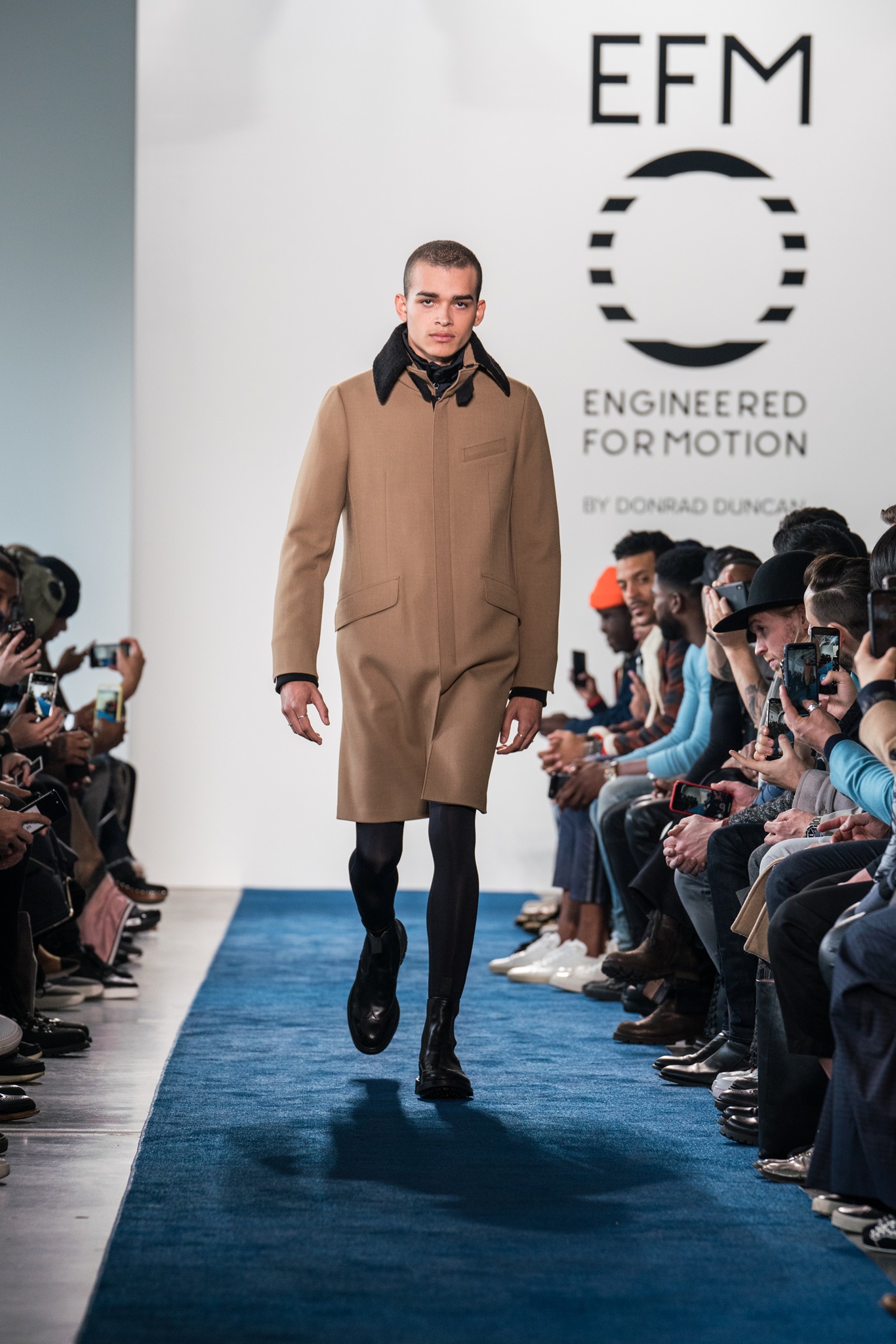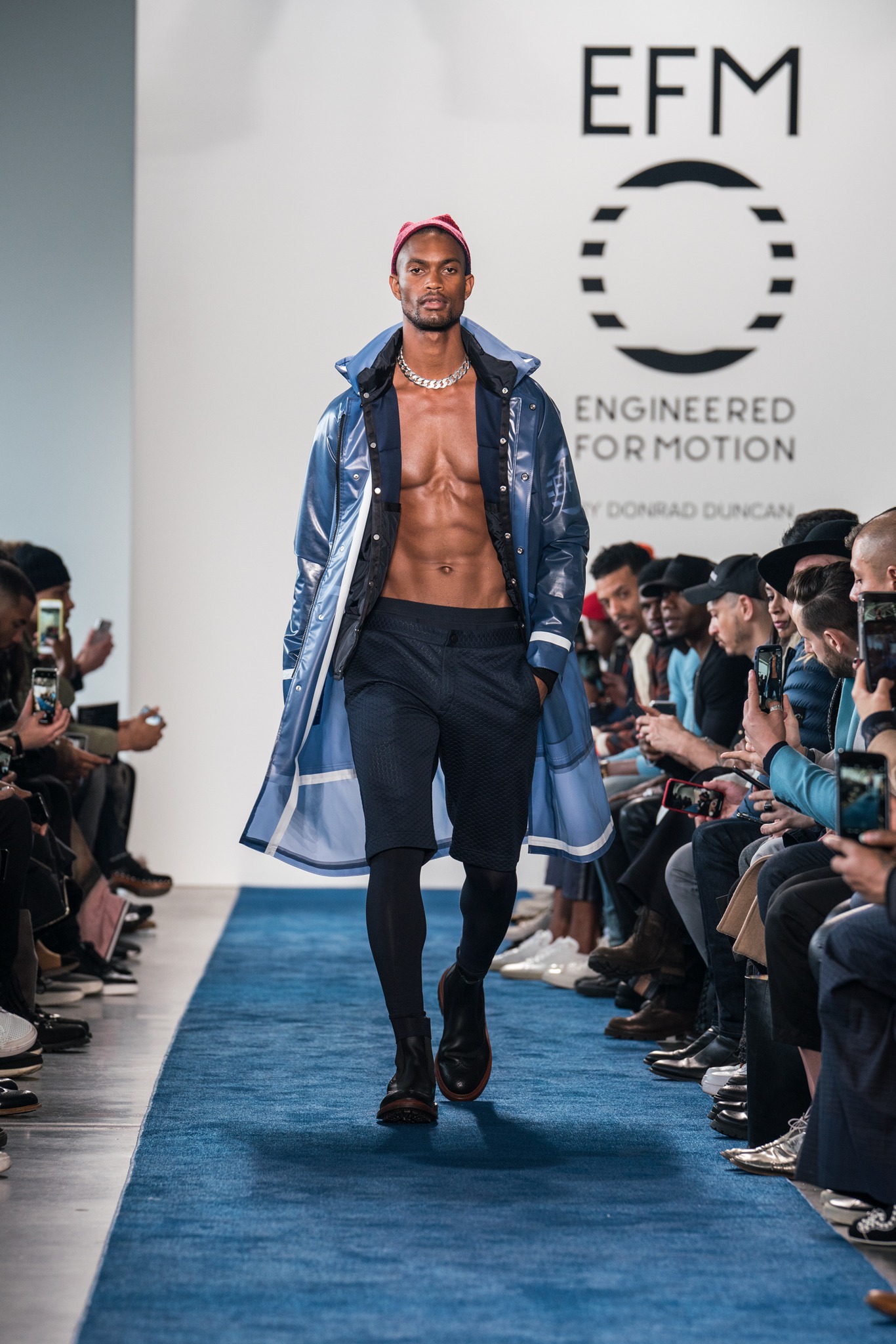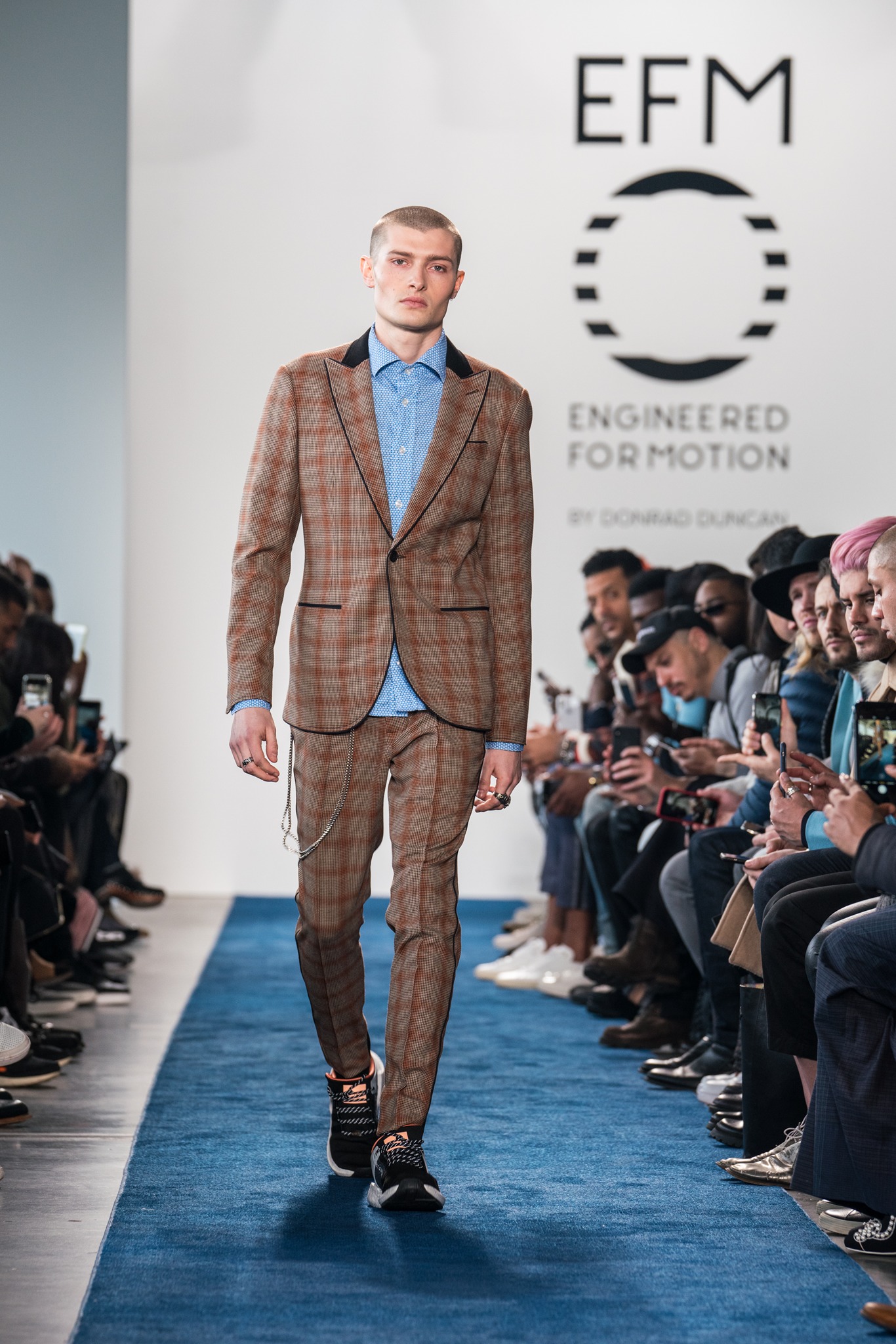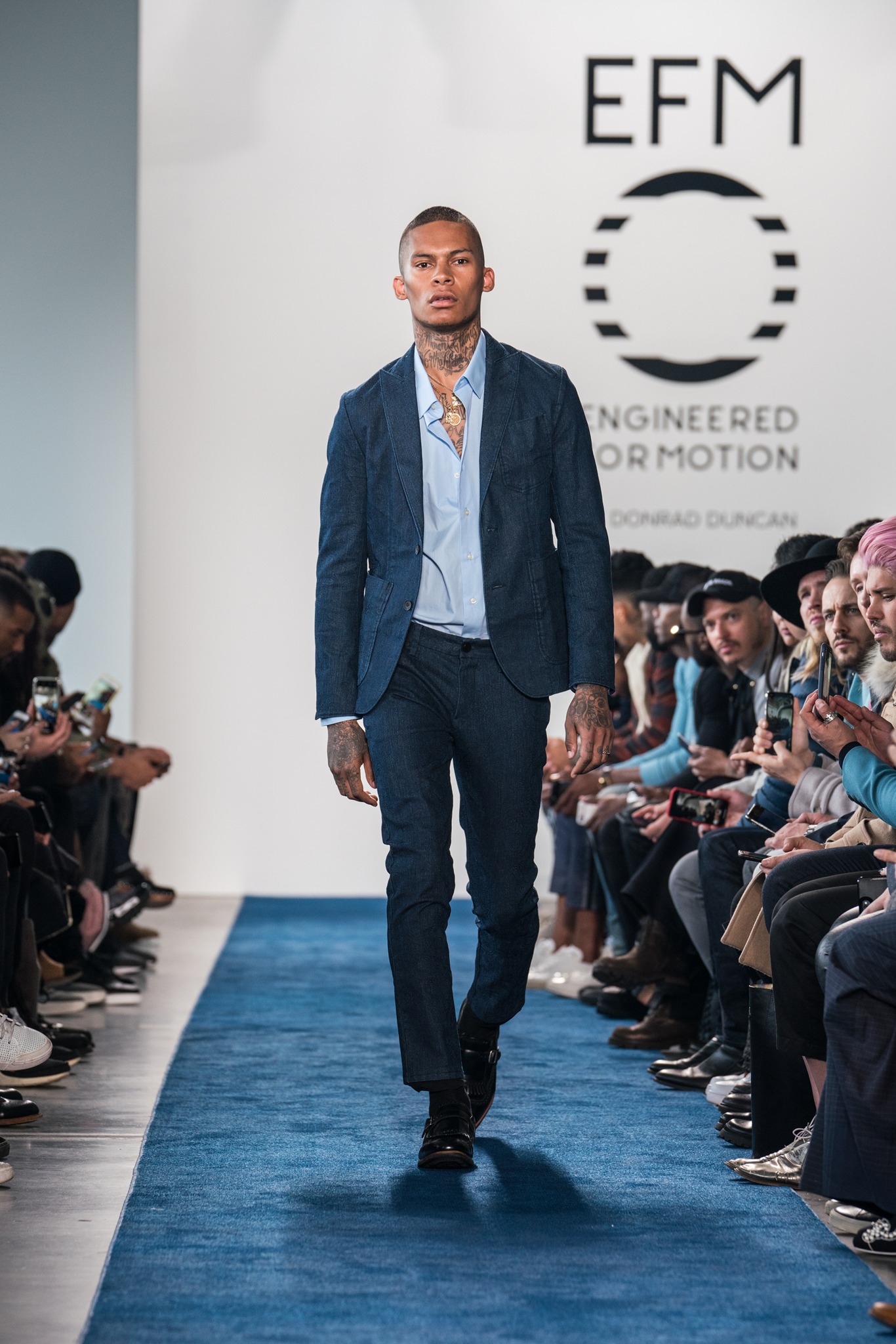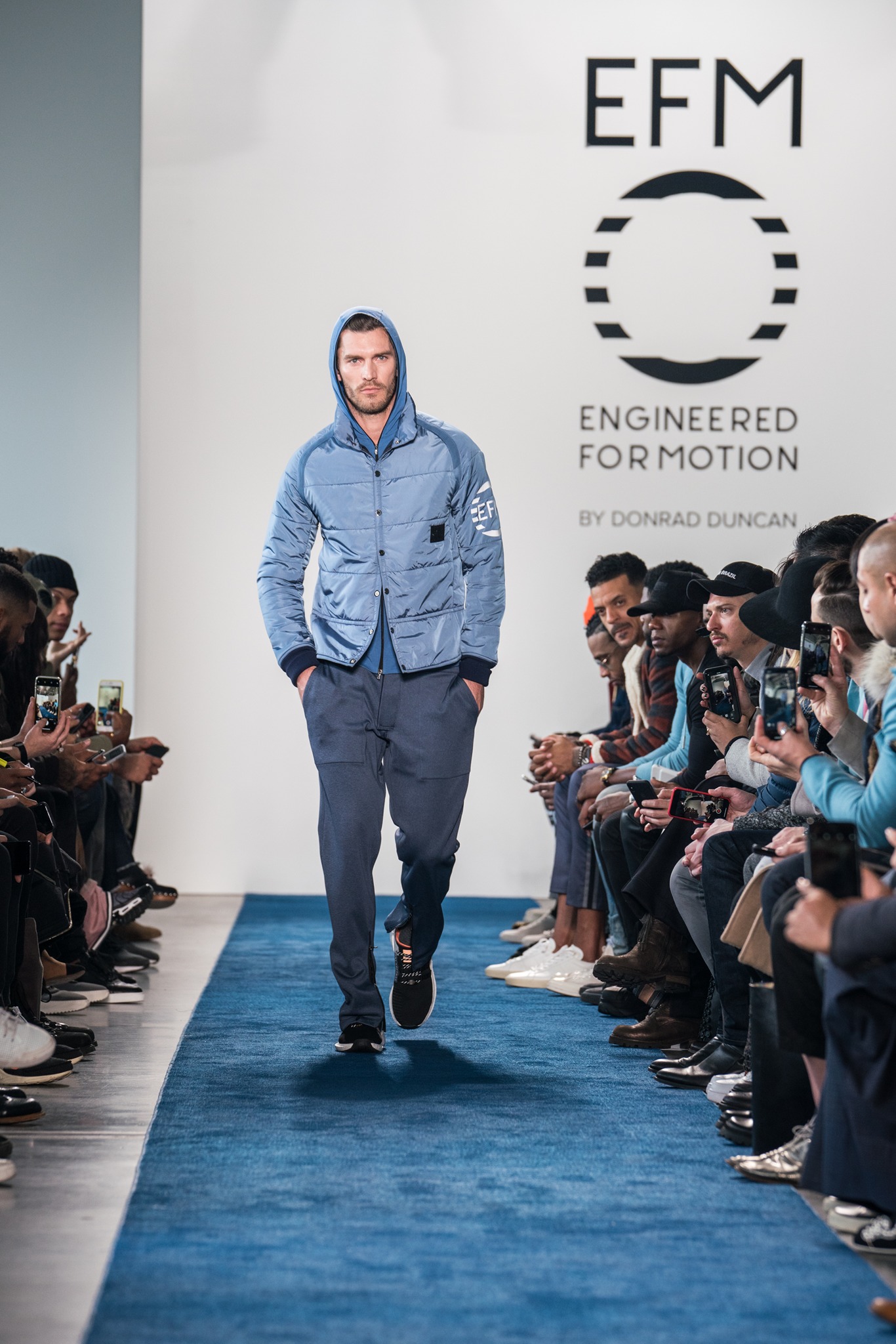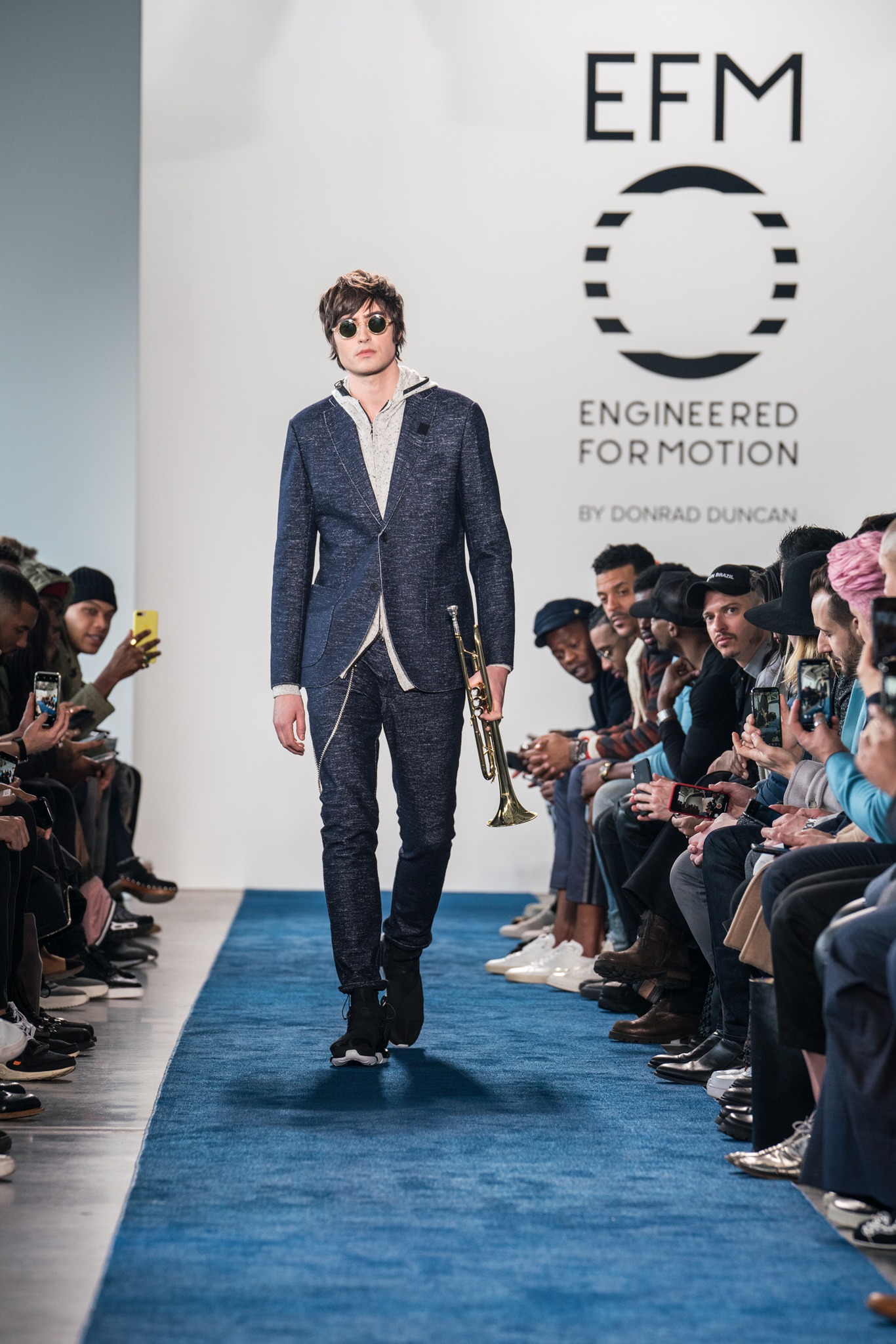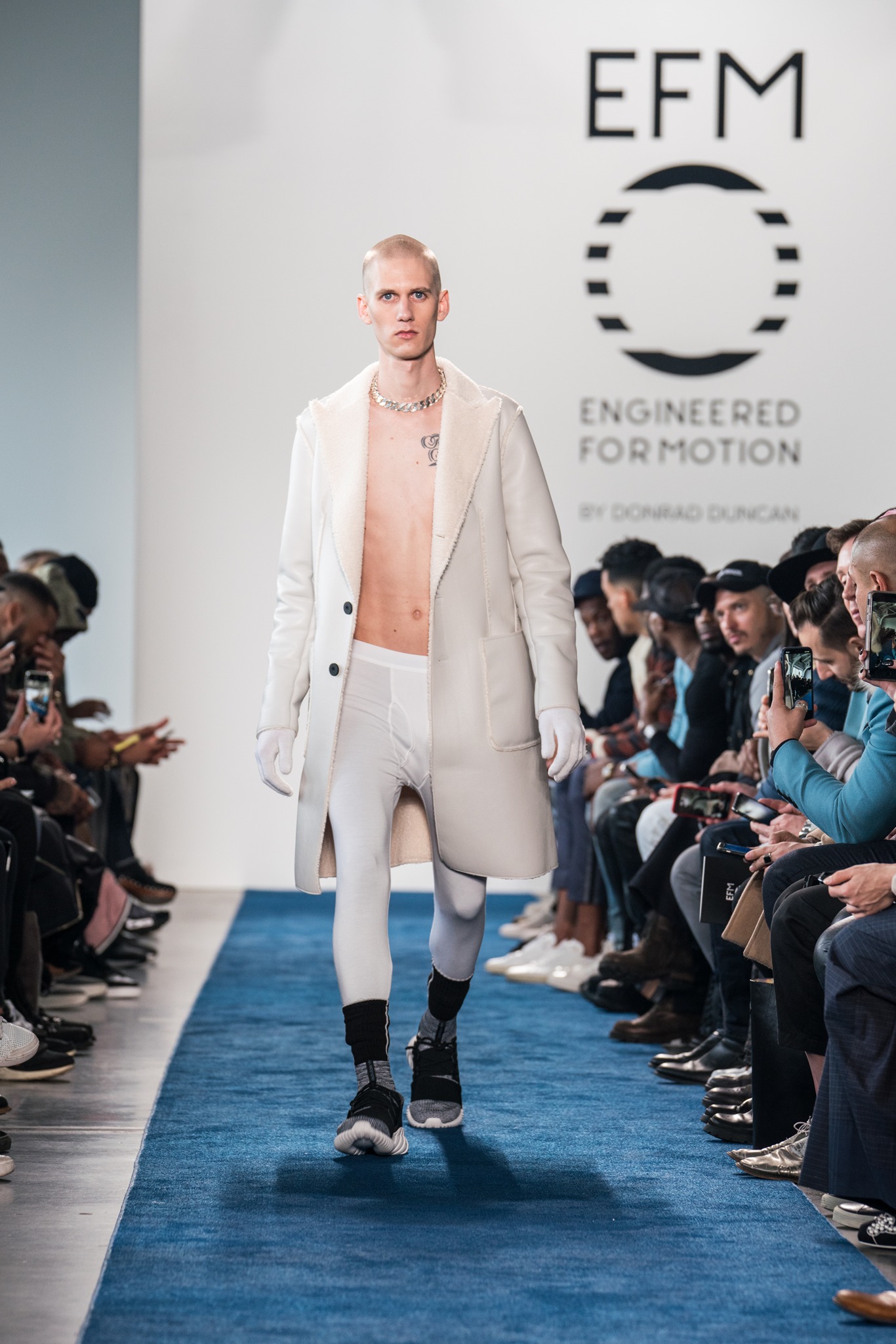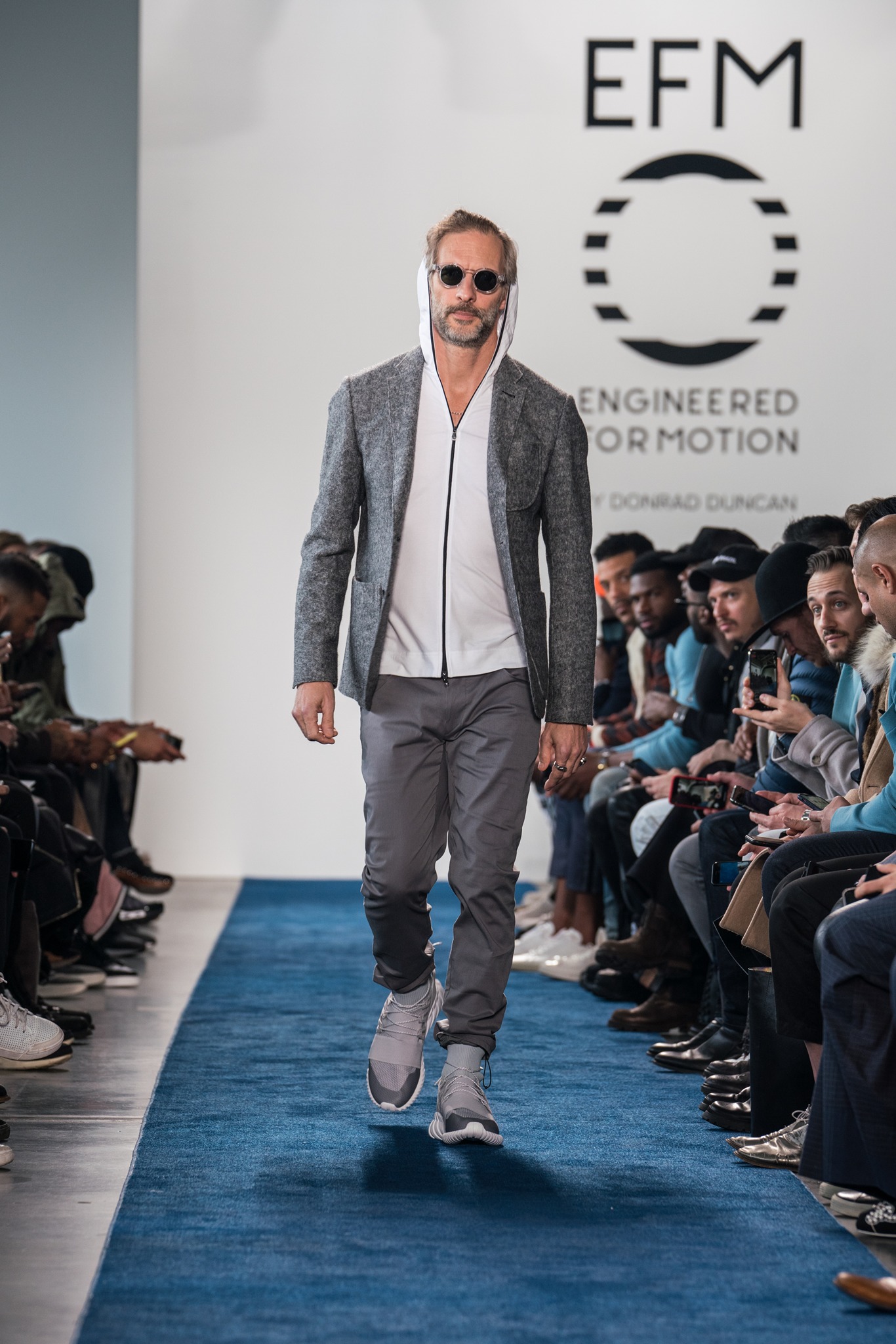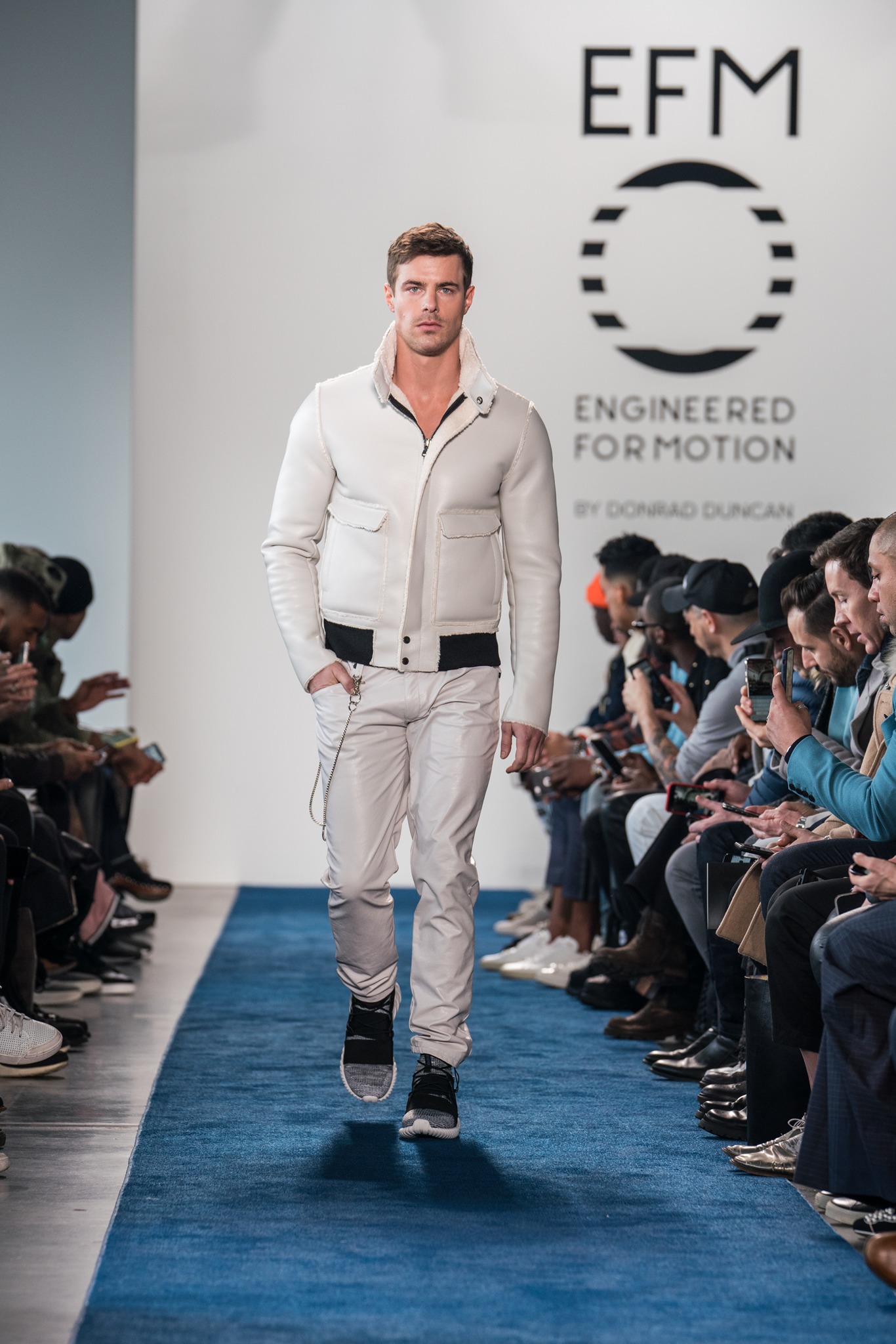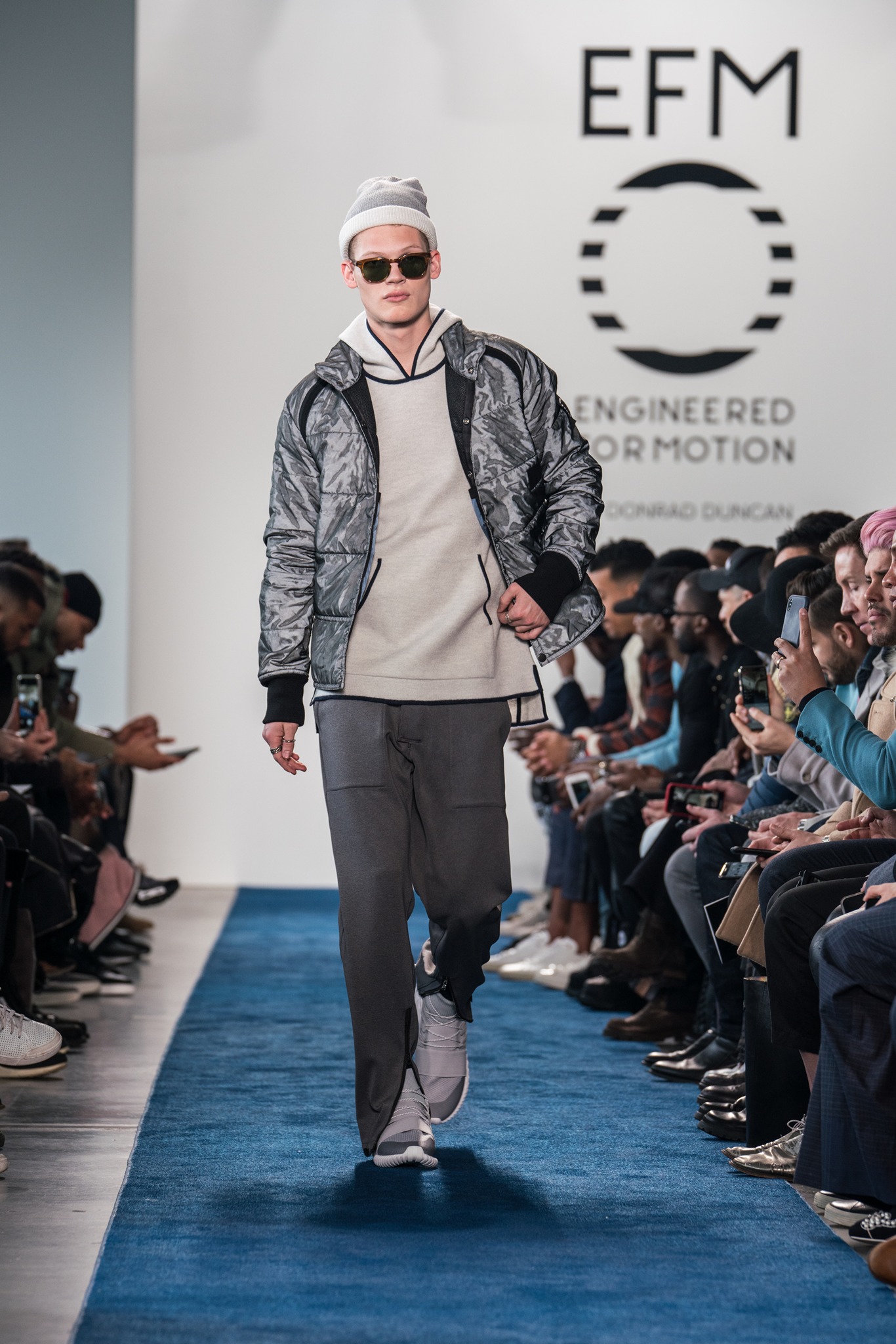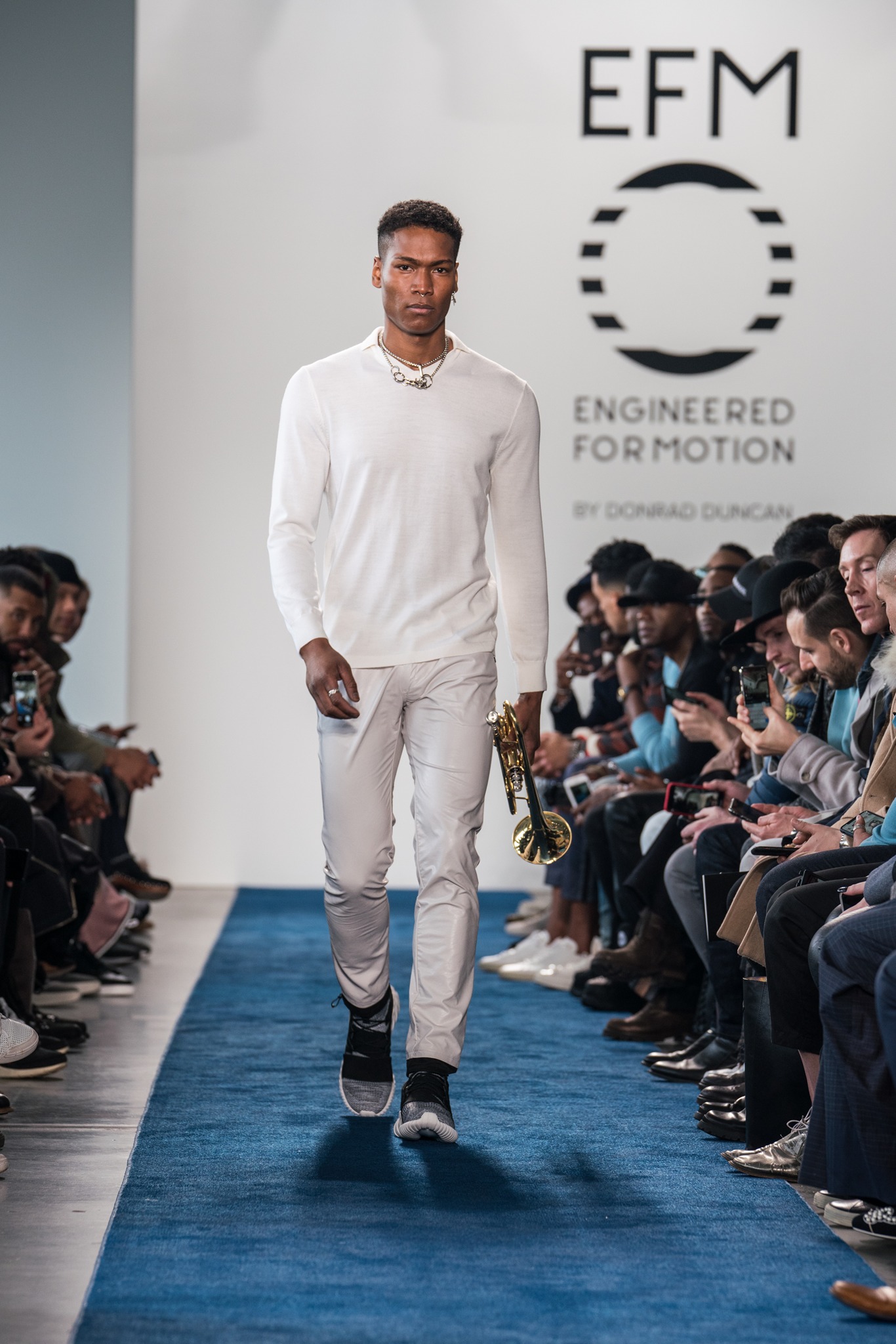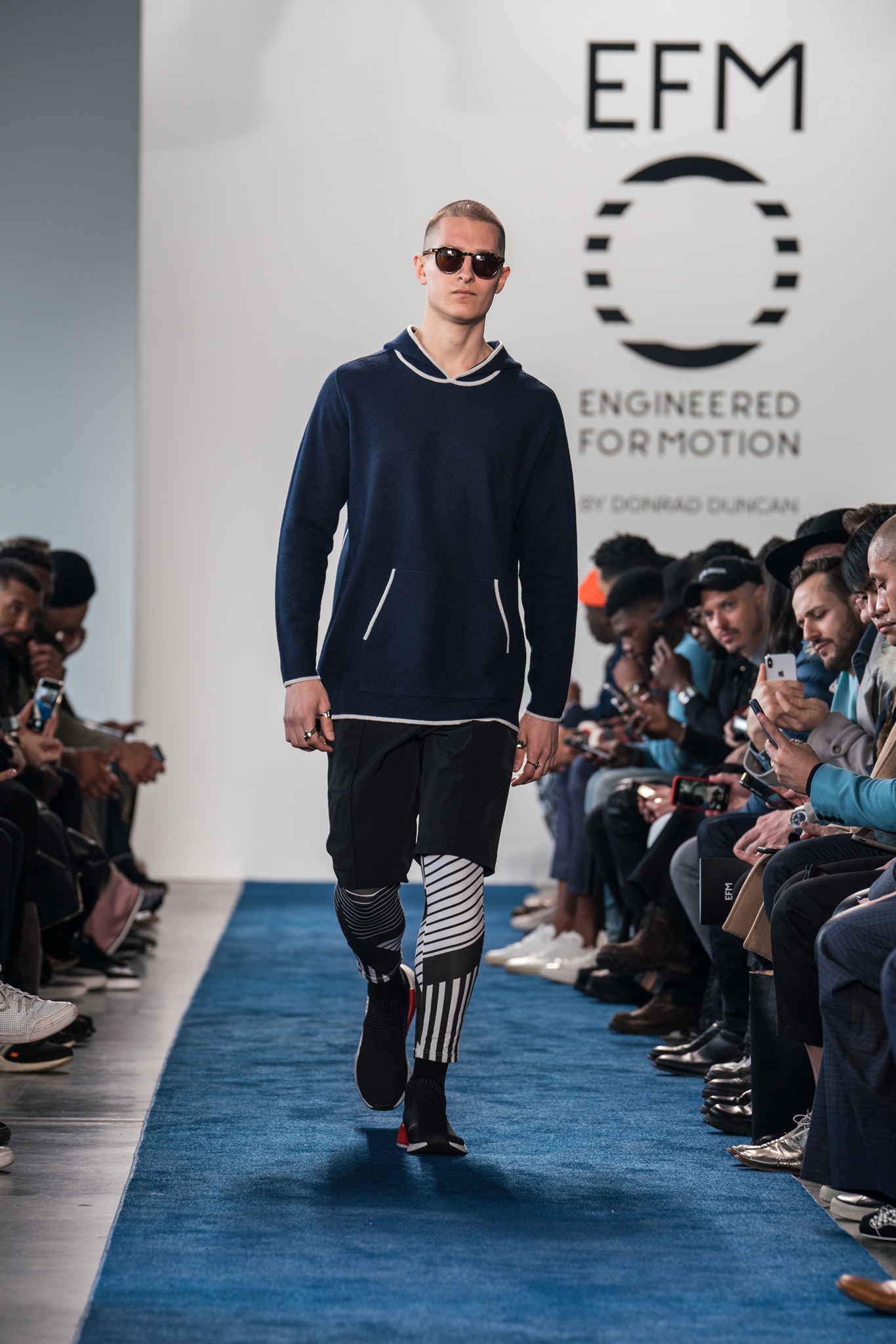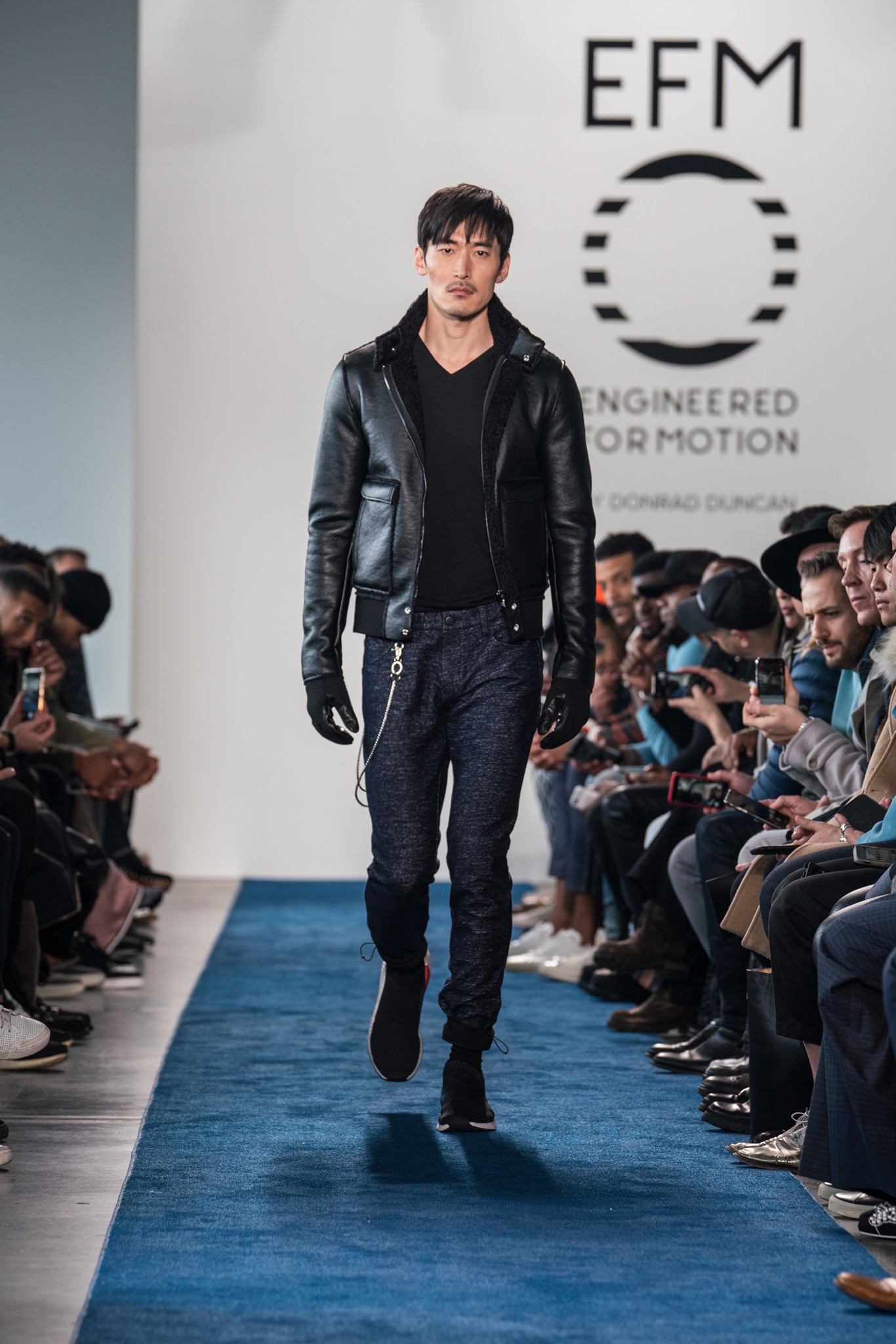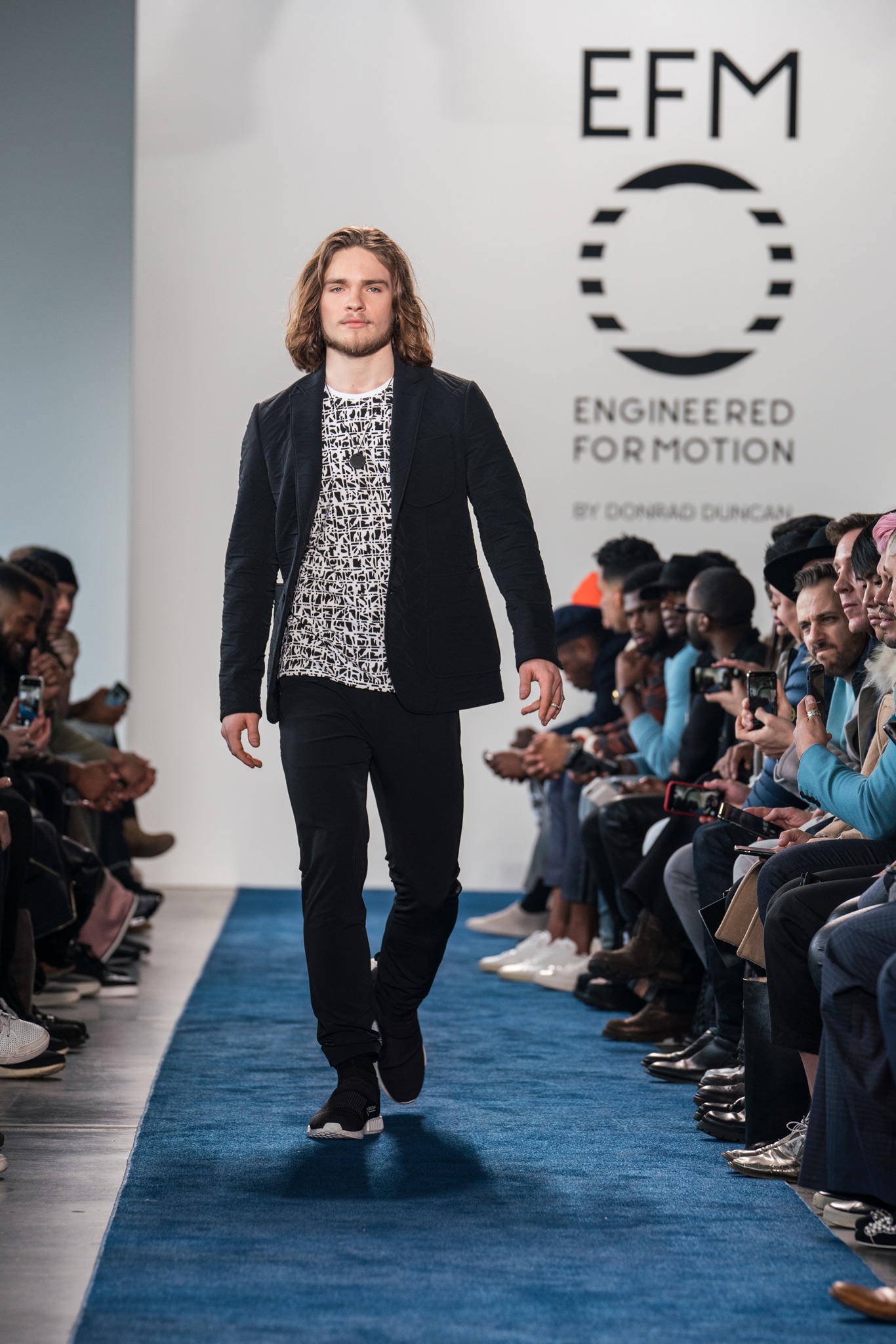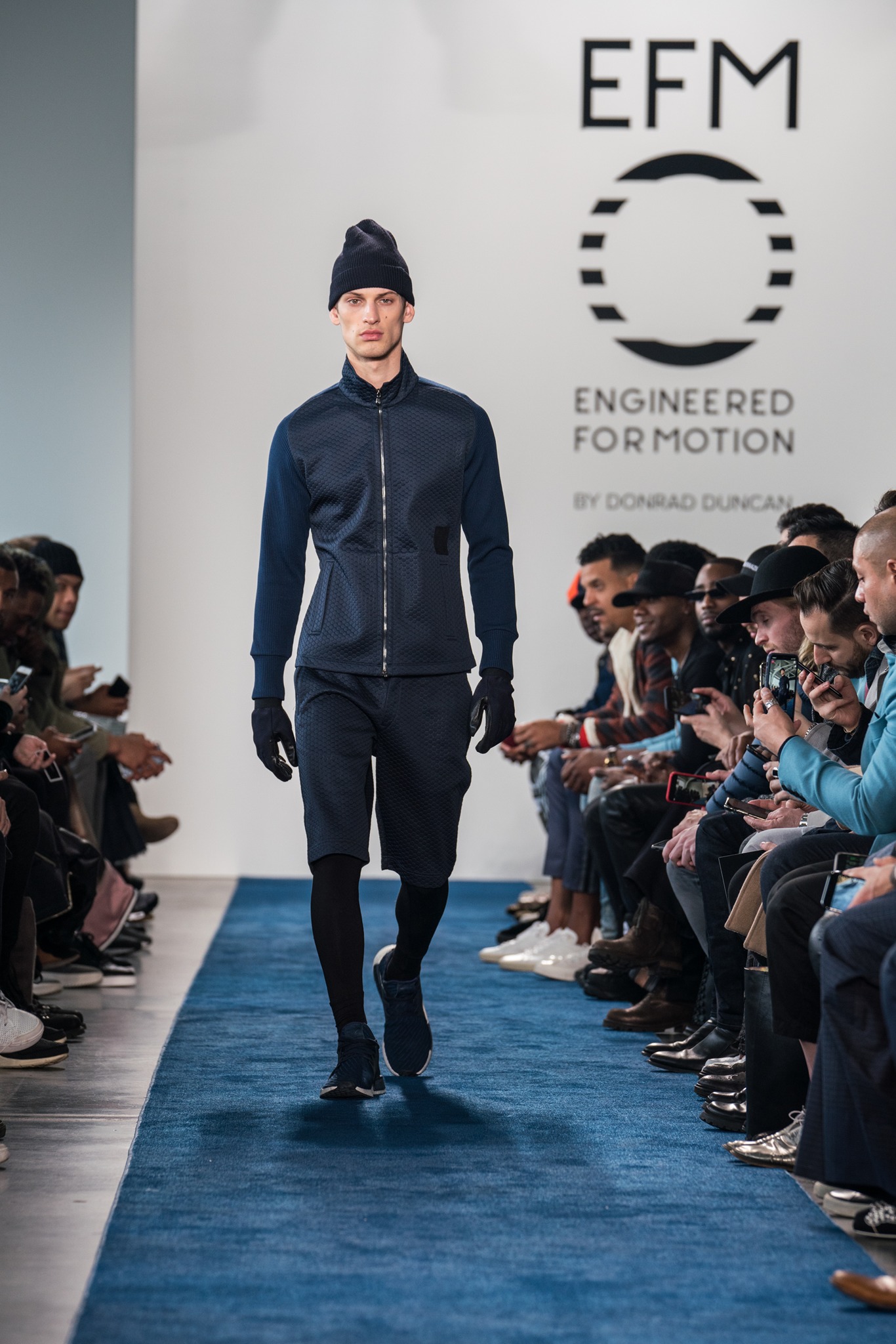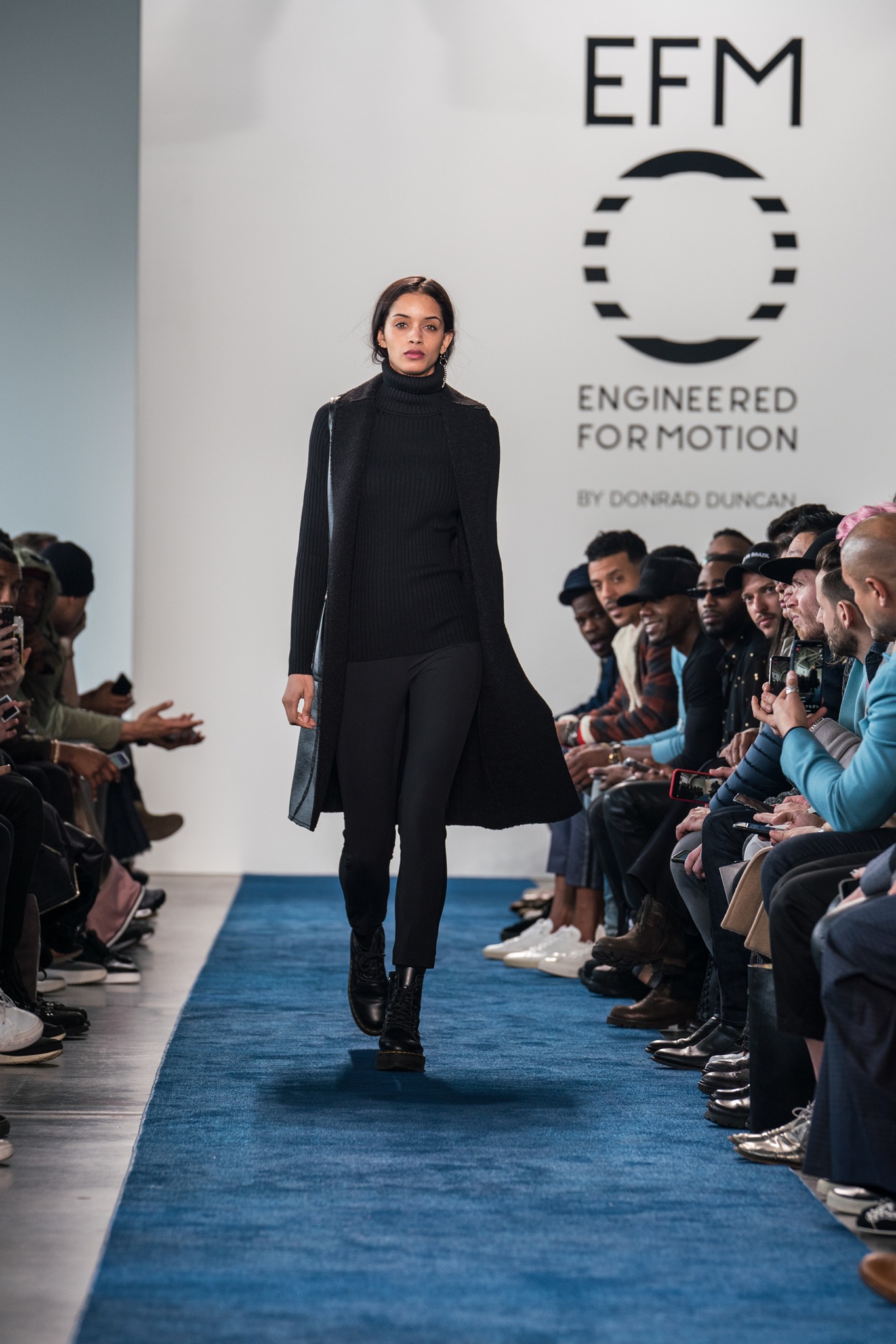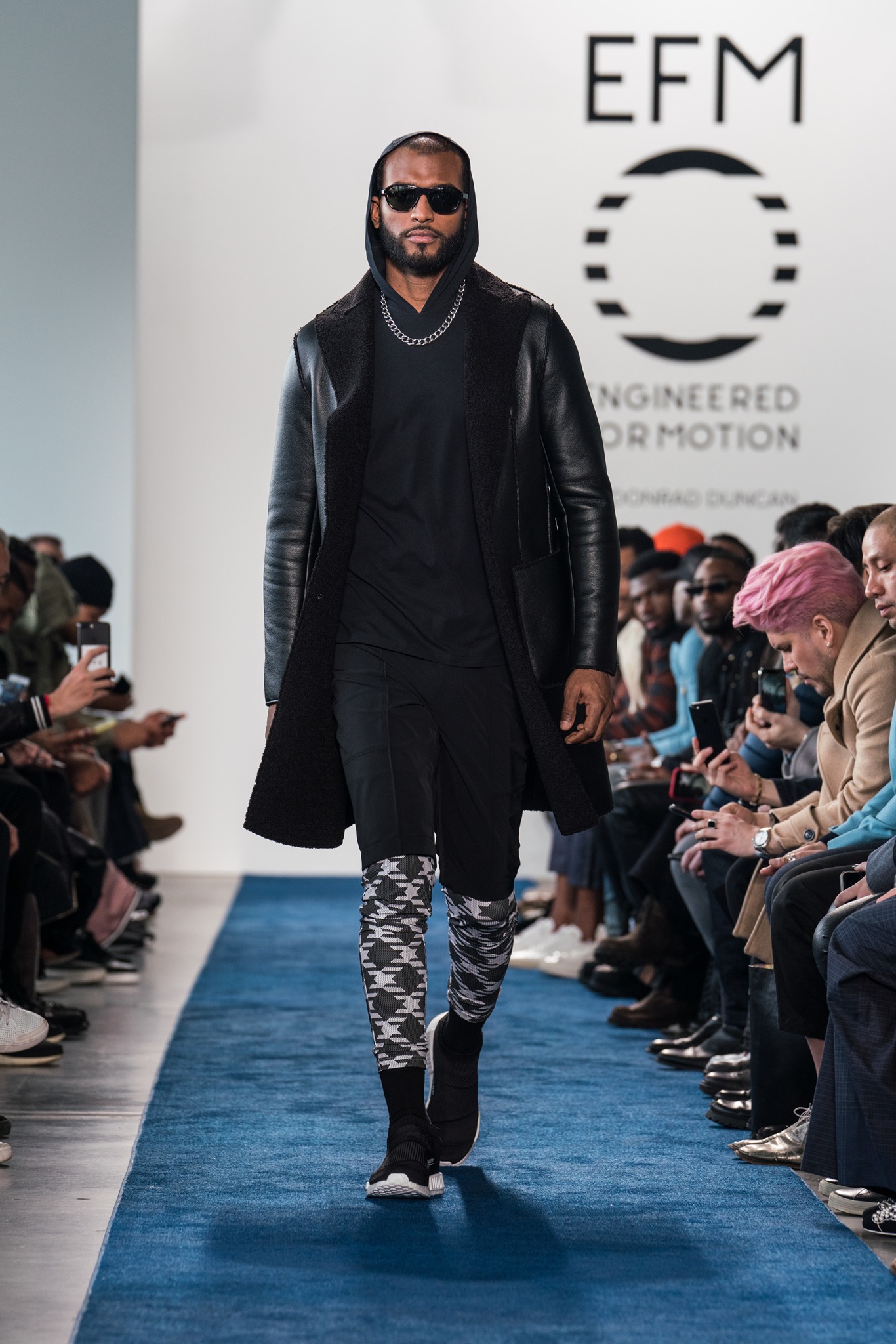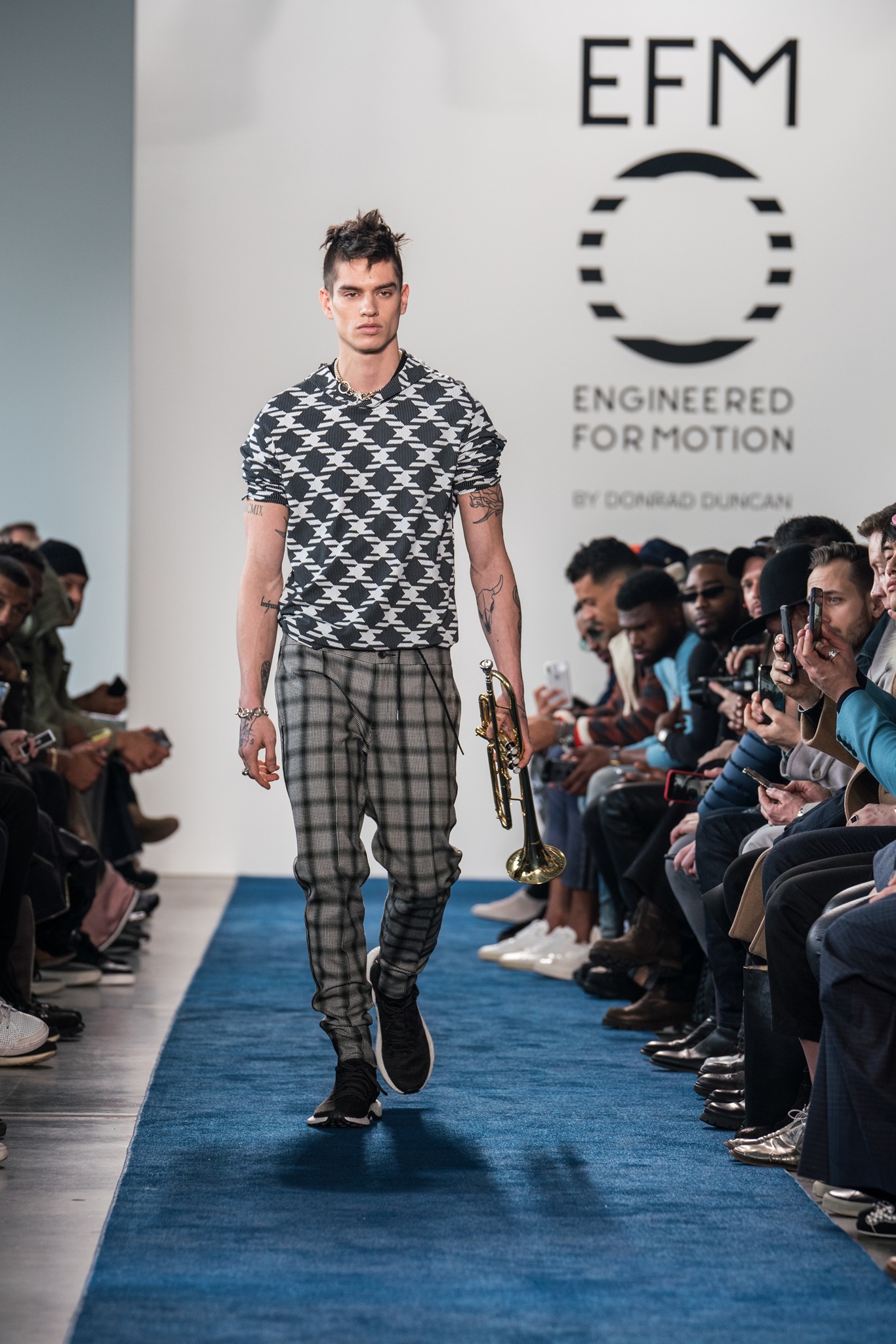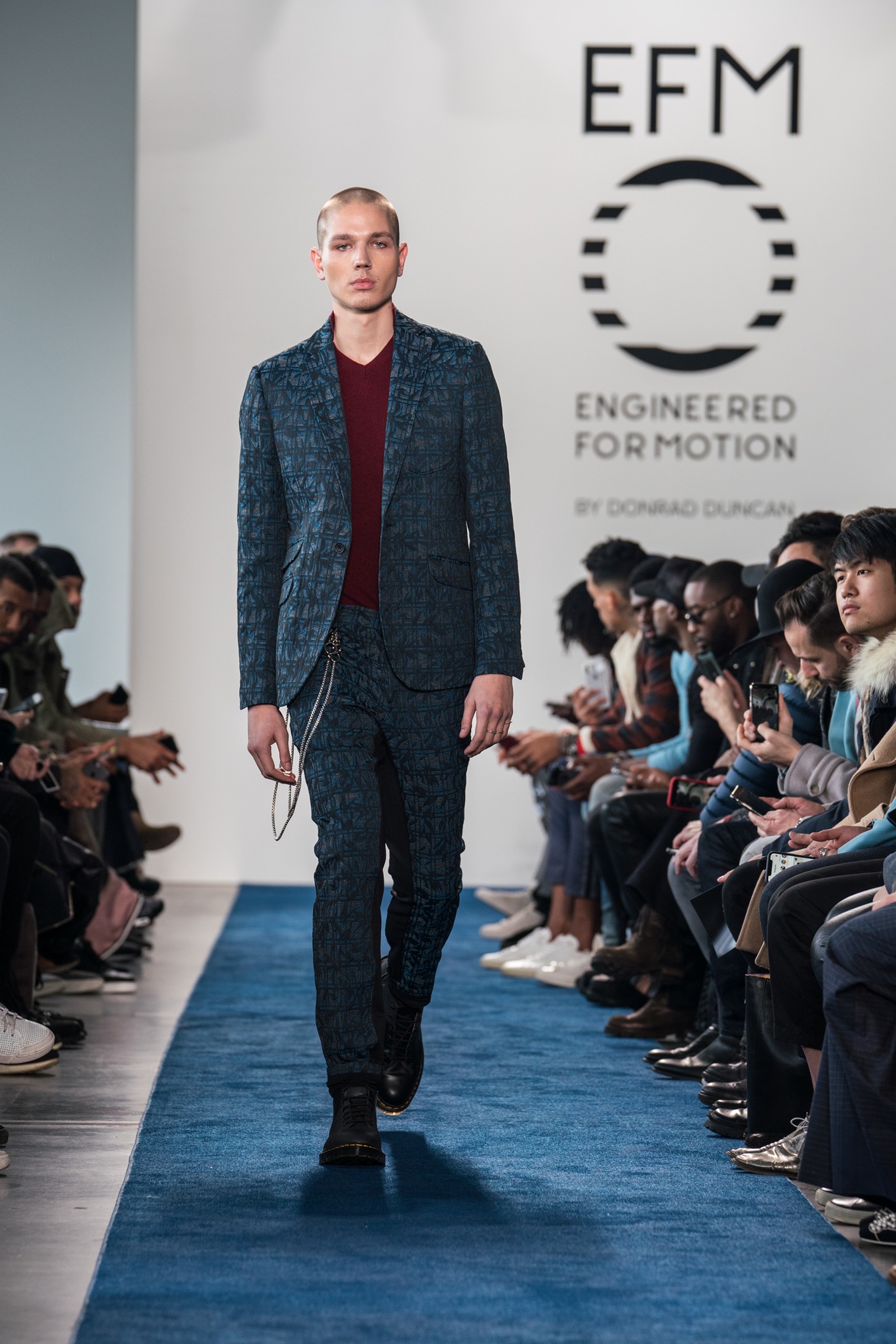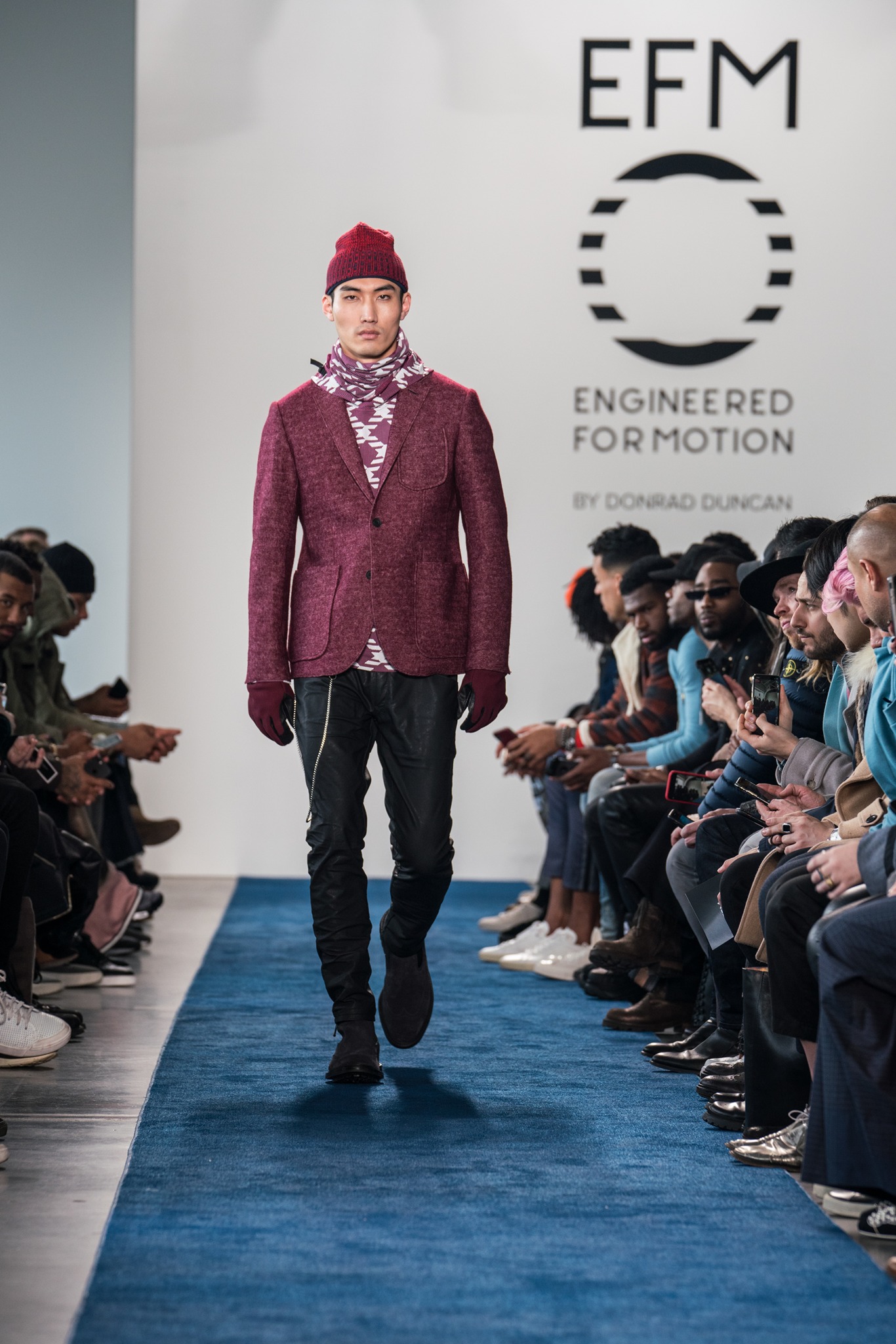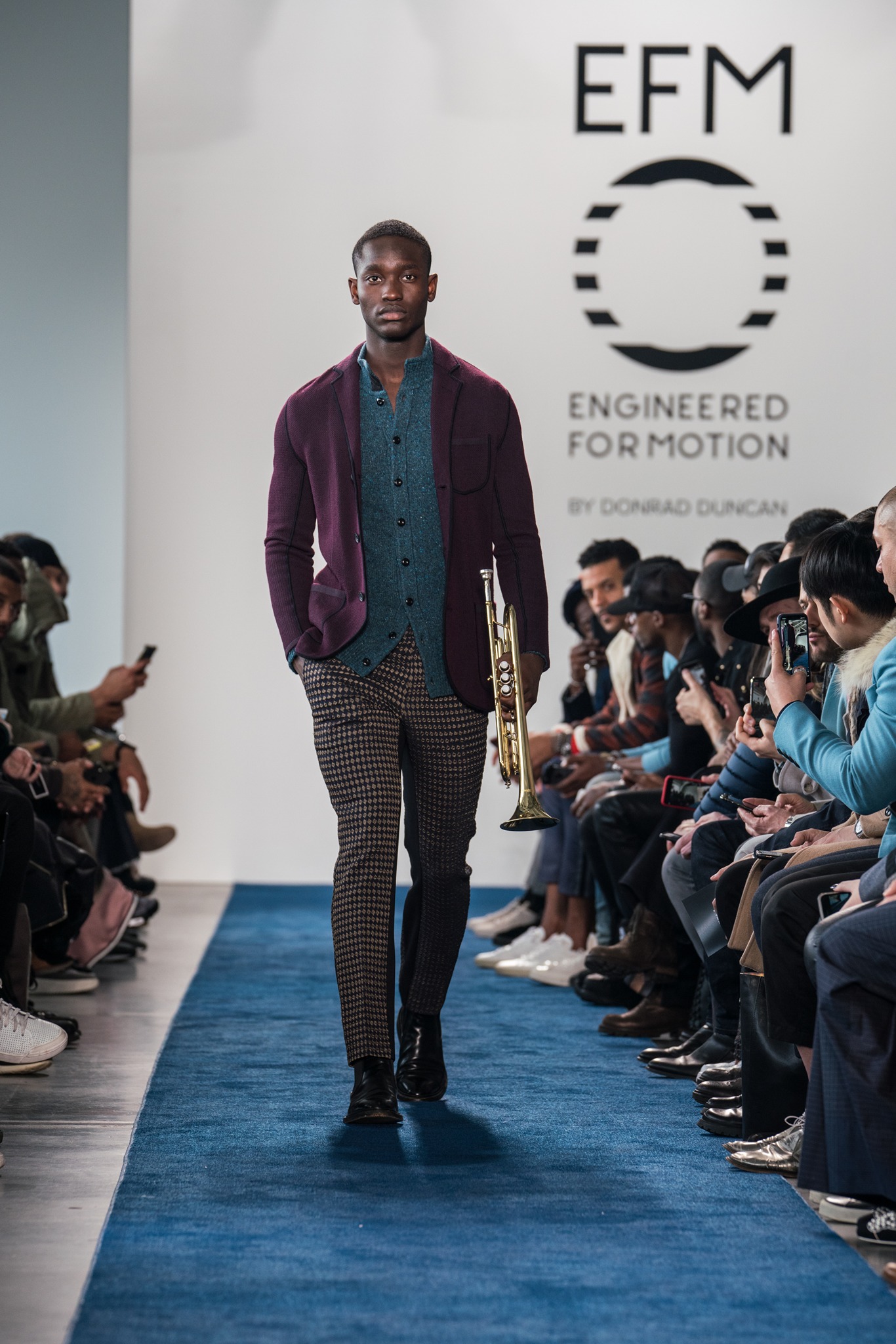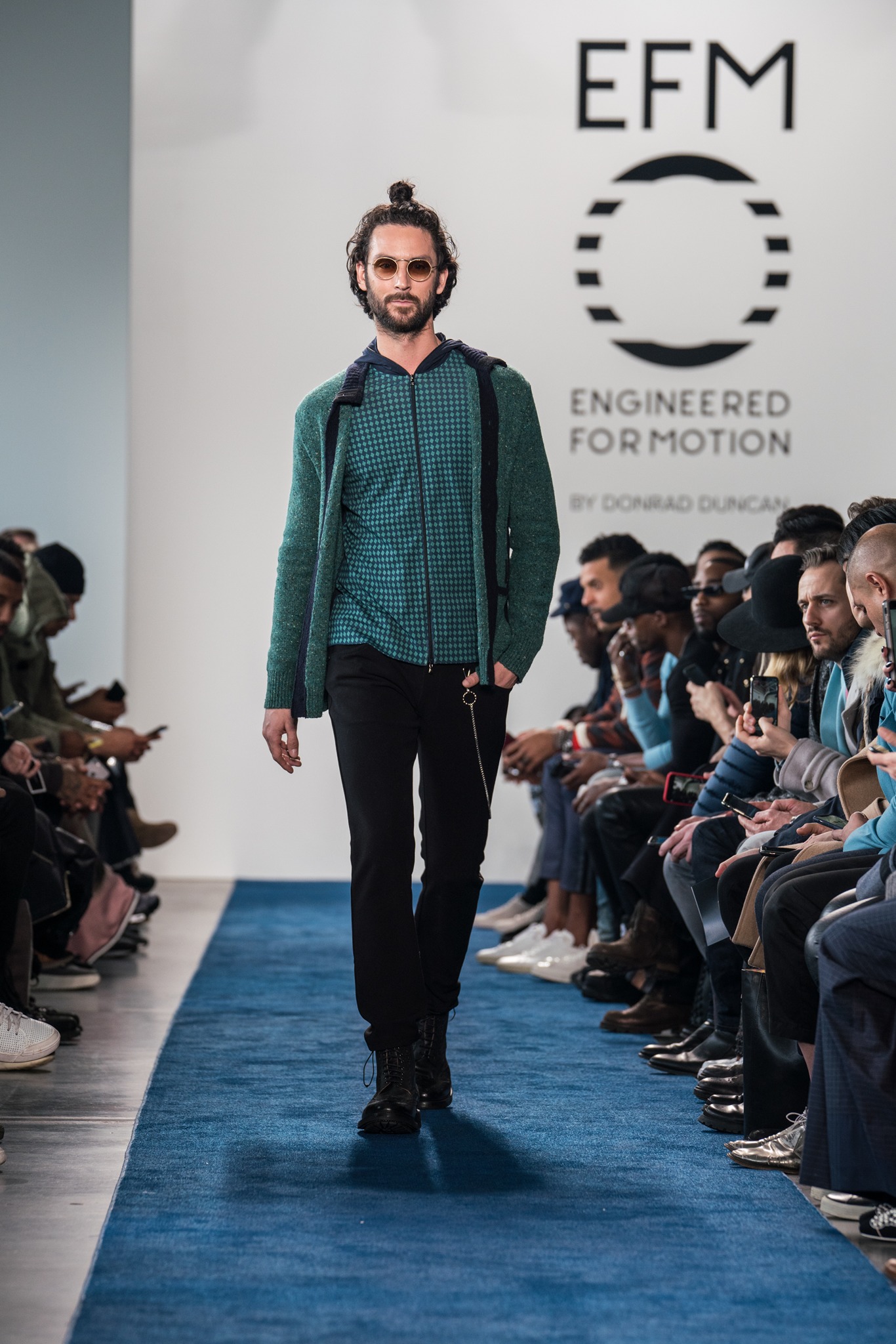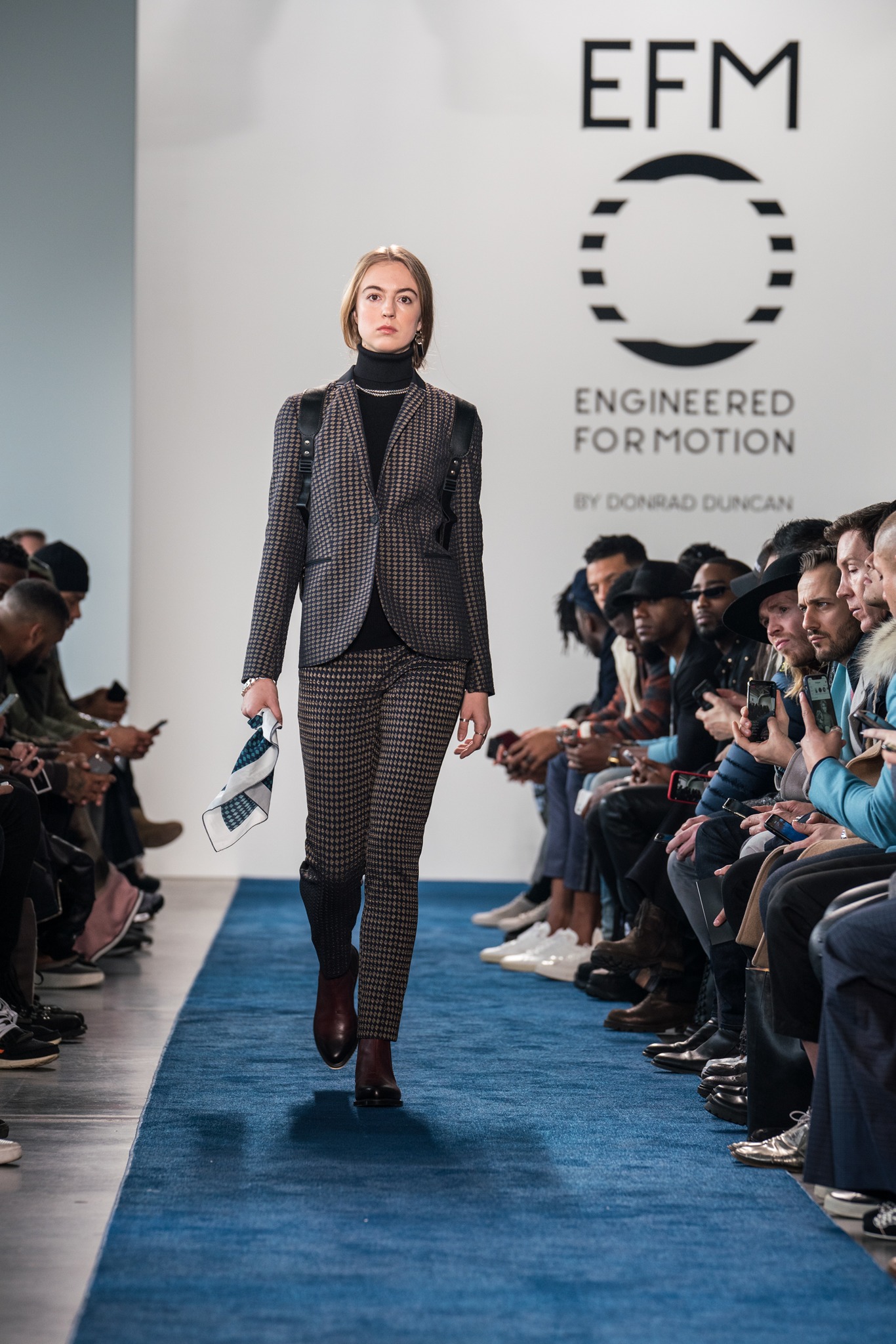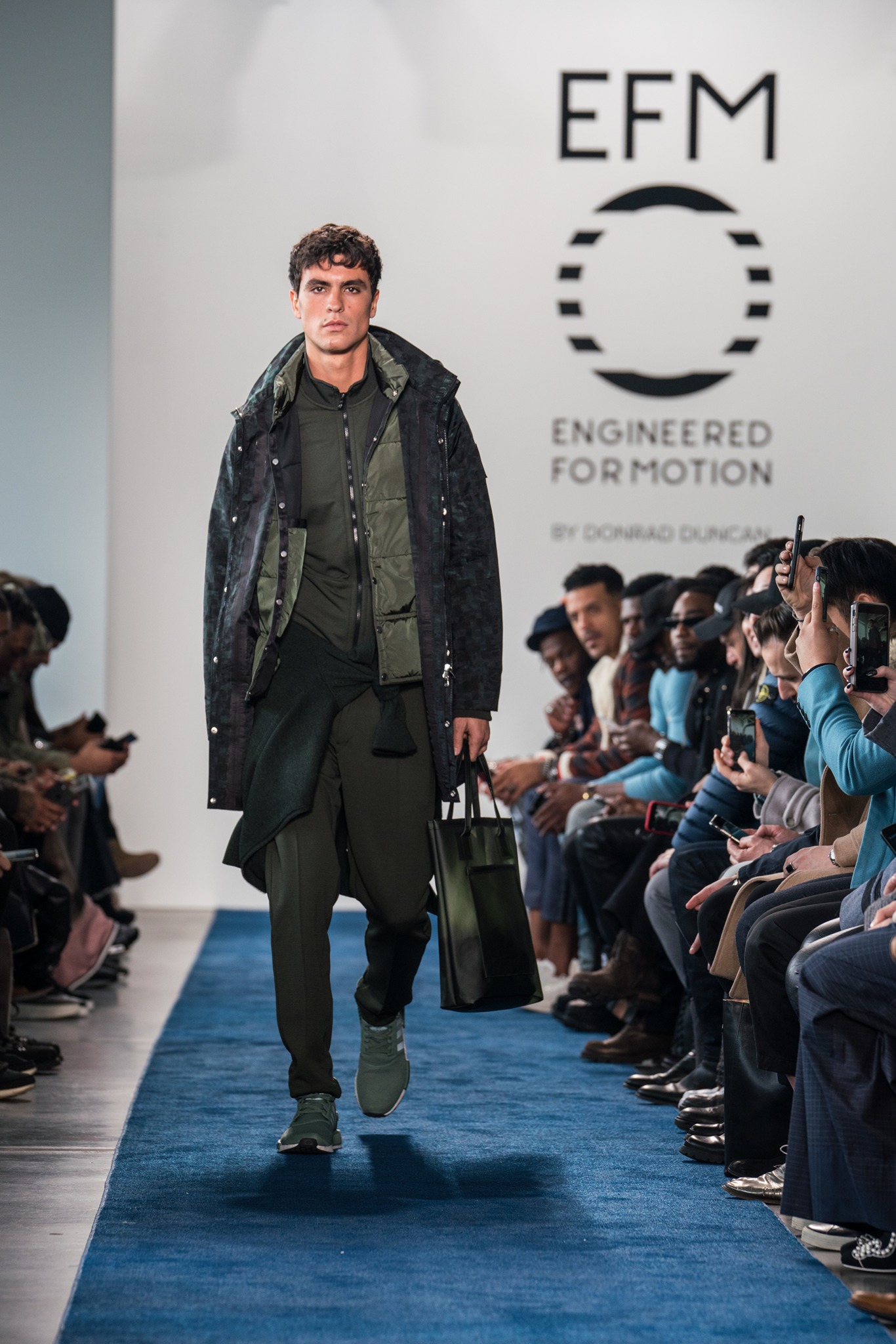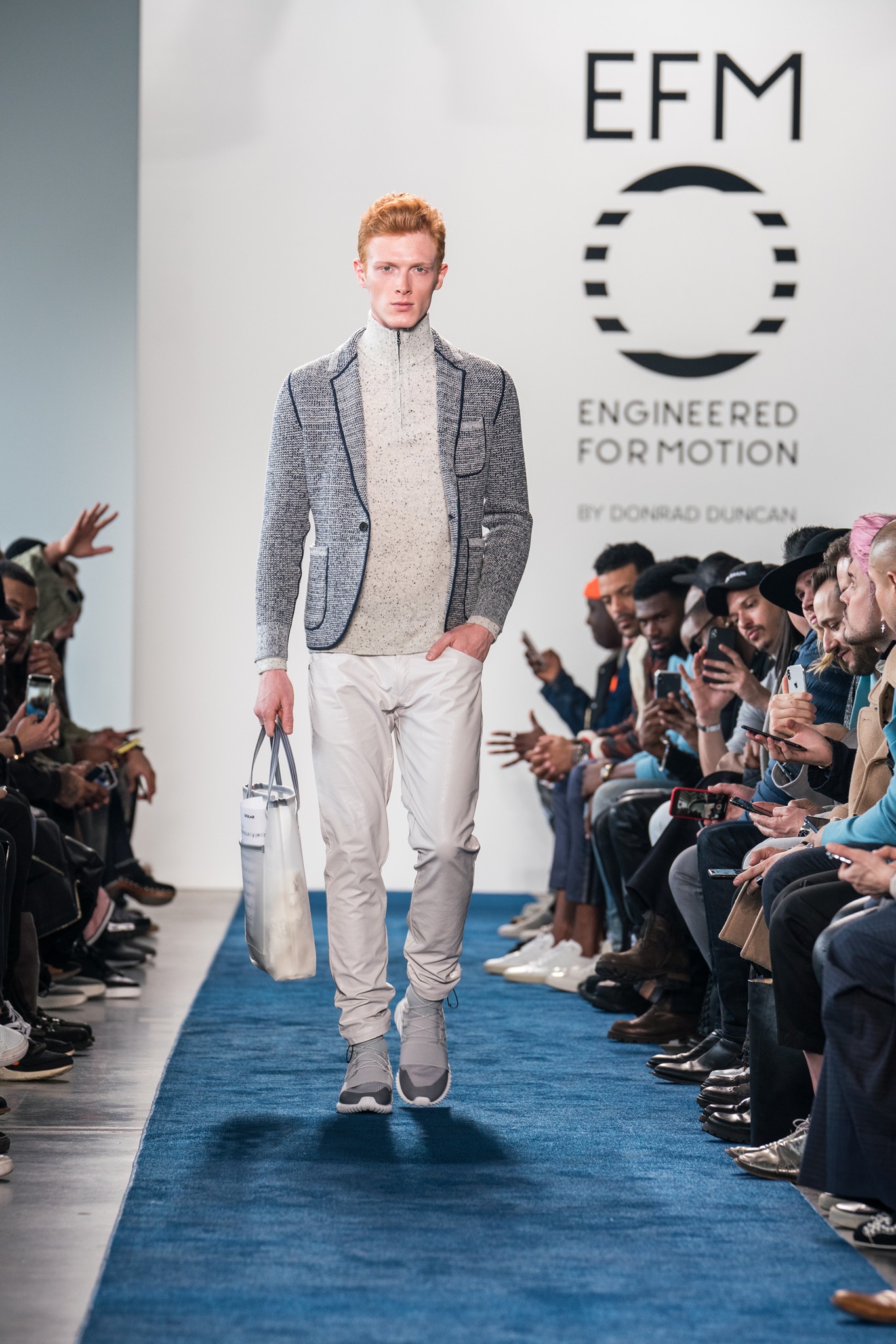 Which look did you like the most? Comment below or discuss more at the PGG Men's Fashion User Forums.