Believe it or not, since I was born, until I was working, I almost never drank coffee. You could count with the fingers of your two hands how many times I drank coffee in the first 20 years of my life. It's not that I didn't like it. It's just that I'm not into hot drinks when I was a little younger (Iced Lattes are not a thing at the time).
Everything changed when I hit 20 and when I started working as a software developer in Makati. From zero coffee, I started drinking one cup, two cups and to the present up to 3-4 cups a day. It's crazy. It felt like I missed a lot and I was making up for all the years that I never drank coffee. 
But perhaps, that surge in the number of cups I started drinking, was due to the fact that I needed to stay awake and be on full alert while developing software and blogging.
Well, as they say, too much of something is not good. I ended up drinking too much coffee that one day I became hyperacidic. So now I'm trying to reduce it to 1 cup a day, up to a maximum of 2.
But I digress and so going back to today's topic, I'd like to share with you a product I discovered (and eventually bought) from Lazada being the coffee lover that I am. It is Dolce Gusto Coffee Machine.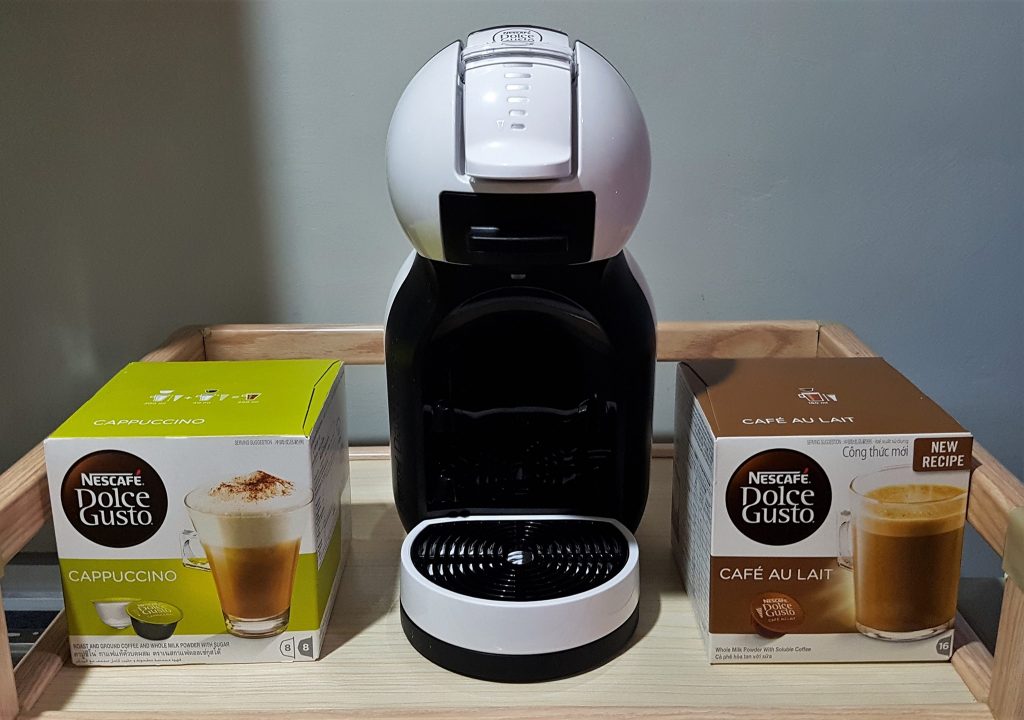 The Dolce Gusto Coffee Machine is sort of a cheaper and widely available alternative to Nespresso.
The way it works is that you insert capsules inside the machine…
And in less than a minute, you are able to produce coffee that looks like this.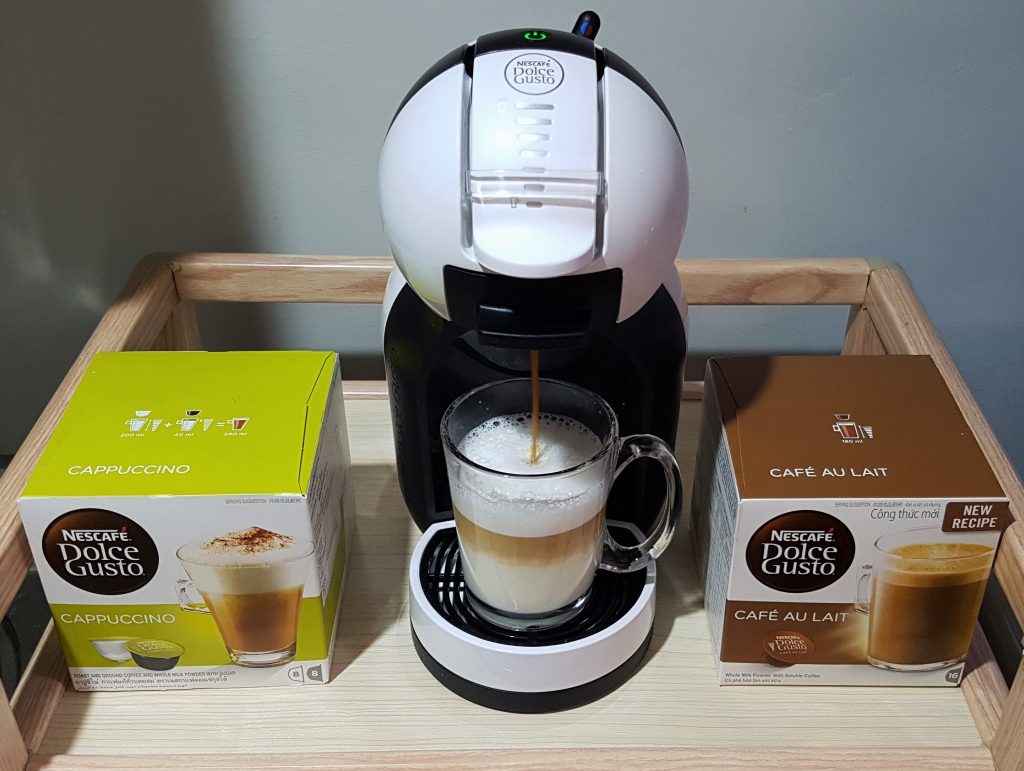 Pretty cool huh? Especially for something homemade.
Now you won't feel like you need to go to coffee shops to drink artsy coffee like this one. Plus, you can impress visitors at your house too!
The machine actually costs around 6,000 Pesos originally but there was a price mark down and a sale on Lazada so I got it for around 2,900 Pesos. Such a good deal if you think about it.
I also like the fact that the capsules are readily available in most well-known supermarkets unlike other coffee machines. The capsules cost around 25 pesos each and of course, that is good for one cup only.
So if you're bored with the usual brewed or instant coffee, or if you don't want to spend a lot on coffee shops, you can now make your own coffee art using the Dolce Gusto Coffee machine. Their capsules come in different varieties such as Espresso, Capuccino, Cafe Latte, Cafe Au Lait, Vanilla Machiatto and much more. They even have a tea variant. I personally like the Cafe Au Lait, Capuccino and the Vanilla Machiatto.