Since time immemorial, there has been a long-standing debate on whether you should buy your own home or rent one. See, there is no right answer to that – it depends on the longevity of your stay, where you work, the type of home you want (whether a house and lot, a townhouse or a condo) and more importantly how ready you are financially.
As for me, I've been renting a condo since 2014. Yes guys, six years long. And while I've always wanted and dreamed to buy my own house too, someday, for the family, it doesn't make sense to me right now. Especially because my wife and I work in the city where buying your own home is just too expensive. On top of that, the current coronavirus pandemic situation which has resulted to multiple job losses, economic instability and uncertainty is a huge factor why we decided to keep renting – at least for now. So as to not introduce a huge mortgage to our finances that comes with buying a brand new home.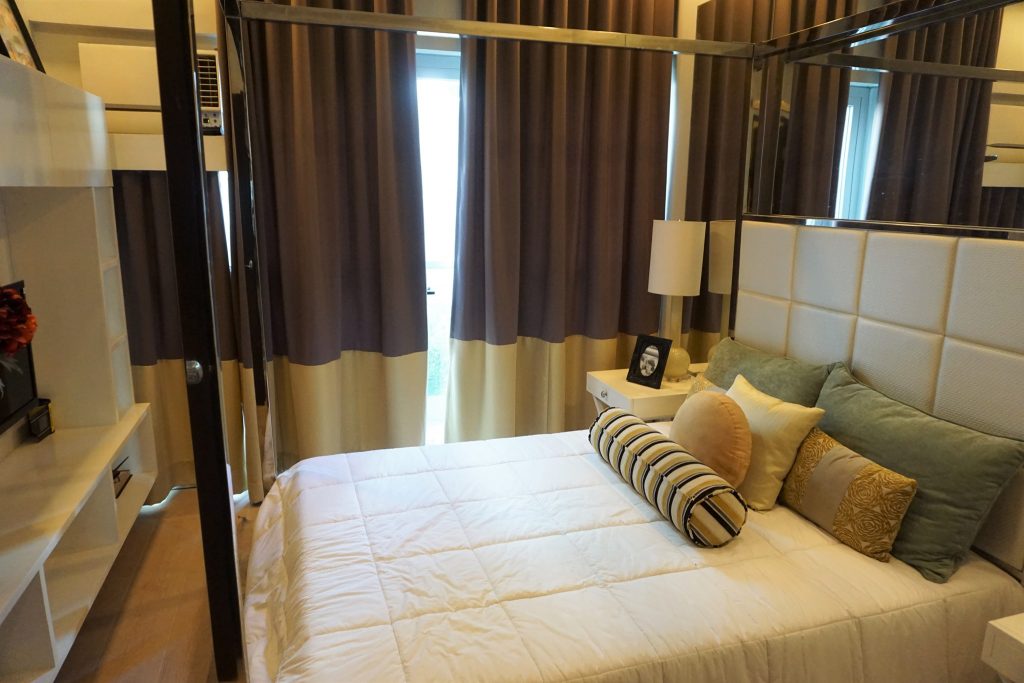 See, I love living near where I work – BGC, Taguig. So if I wanted to stay in a vibrant city like that, the only sensible way for us to do so without sabotaging the finances of our growing family is to rent. After all, metropolitan cities like Metro Manila is a place for renters – almost everybody rents.
So how and where did I find the place where I'm staying right now? I found it on Rentpad.
I've been an active user of Rentpad since 2014. I've transferred to three different condos (2014, 2016 and 2017) since I first moved out of my parent's house six years ago and got married four years ago and through all those instances of condo hunting, Rentpad was the place to be when you wanted to search for rental apartments, condos, houses and even short-term places to stay – just like AirBNB.
In case you haven't seen it, this is how the front page of Rentpad looks when you first navigate to rentpad.com.ph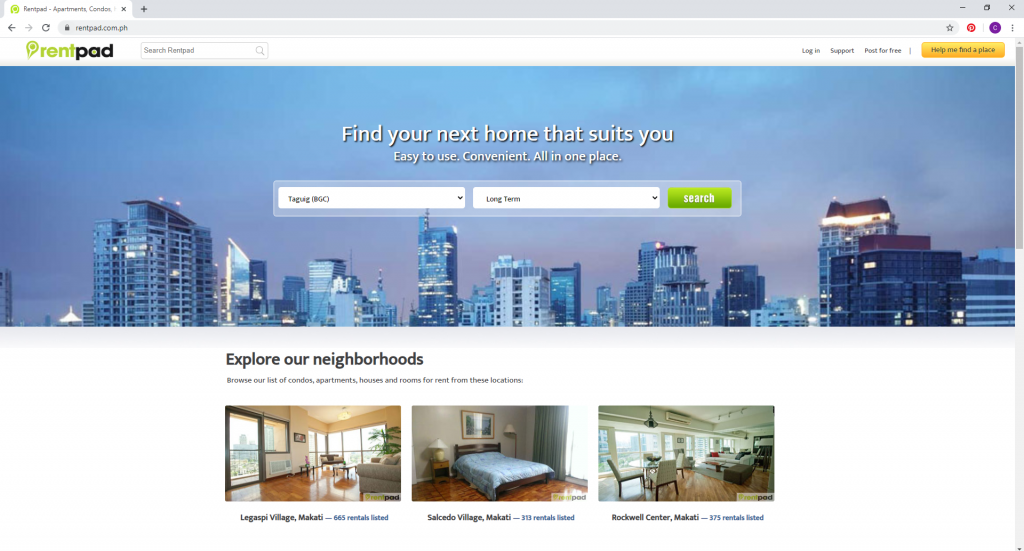 On the front page, you will be presented with a simple and intuitive interface, where on the top left you can quickly search for a city or the name of the condo you want to stay or rent in.
Or you can simply use the dropdown at the front and center to select the city where you want to live and your length of stay – whether you are eyeing long-term or short-term stay.

On click of the Search button, you are taken to the search results of the city you have selected. You will see image previews of the condos and apartments that are available, including the rental price per month.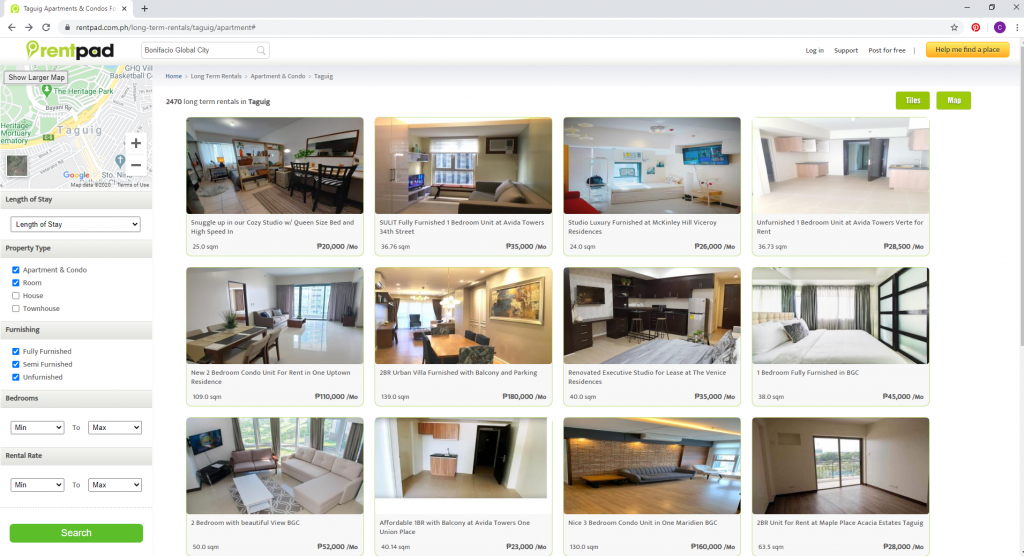 What I also like about this page, is how you can refine your search by entering values in the filters or search criteria listed on the left side of the page.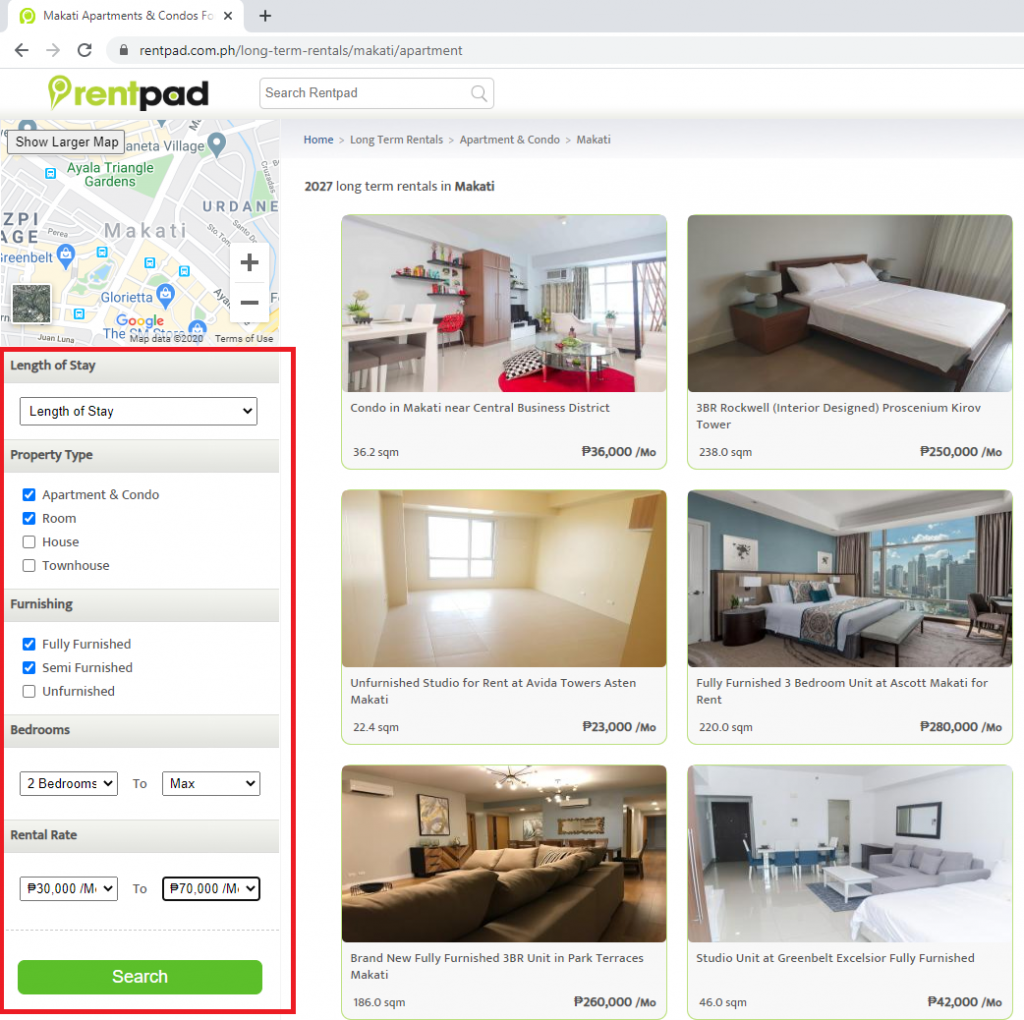 These search filters are a HUGE timesaver because instead of browsing through dozens of pages of results, the filters narrow down the search results further based on your budget or preferred price range that you have specified, how many bedrooms you need, type of property you want to rent and other important criteria that matters to you as you look for the perfect place to stay.
Once you click on one of the properties or condos for rent, you are taken to the details page where you see a gallery of photos of how the condo unit looks like, what amenities are available, the unit size in square meters, location, pricing, association and other relevant information.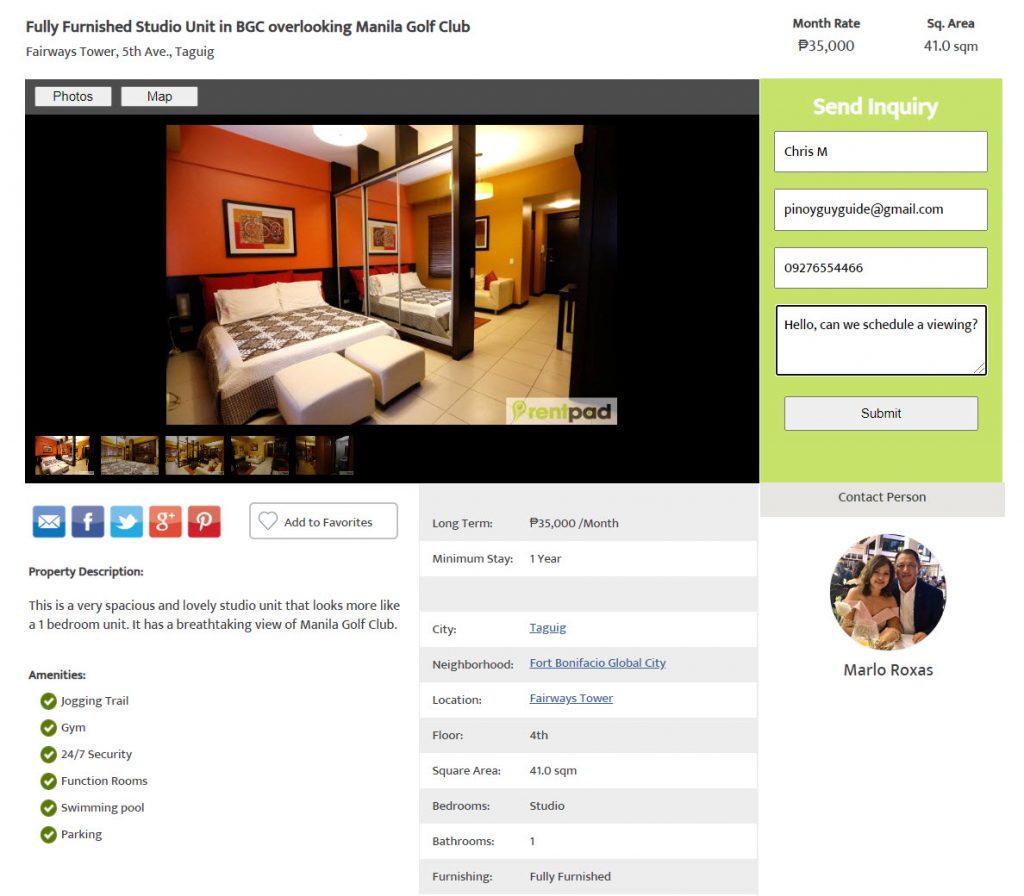 On the same page, you can type in your email, mobile number and message in order to send an inquiry to the contact person. Once you have sent an inquiry, you will receive an auto-generated email that contains the phone number and email of the contact person for faster correspondence.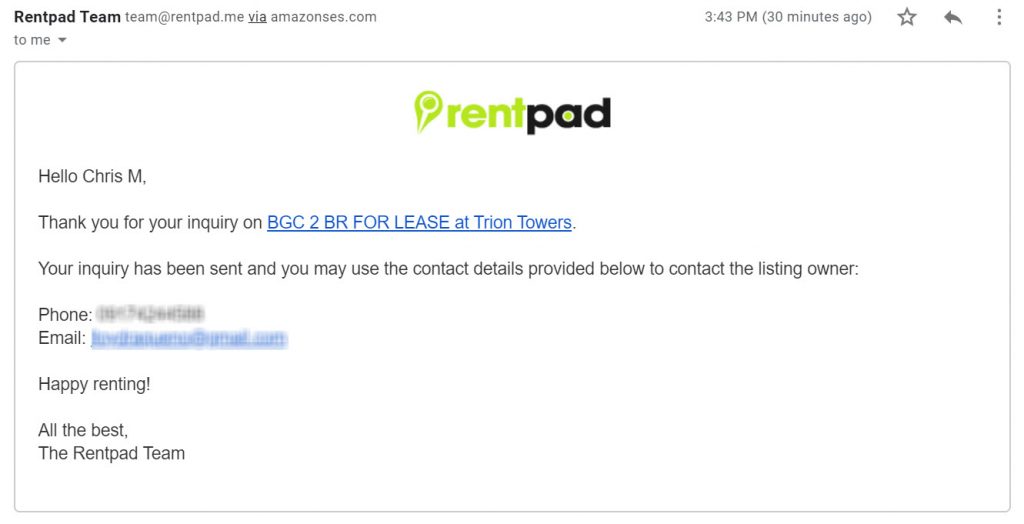 In my experience, I would always be contacted by the lessor and real-estate broker within 24 hours of my inquiry and from there, you can schedule an actual site viewing where you would be able to tour the condo unit and see not only the inside but also the amenities. If you like the condo after the site visit, the lessor or broker will then arrange the contract for you and the next steps you need to take in order to move in.
If you've been following Pinoy Guy Guide for the last few years, you would have easily guessed that I once stayed at Avida Towers Makati West…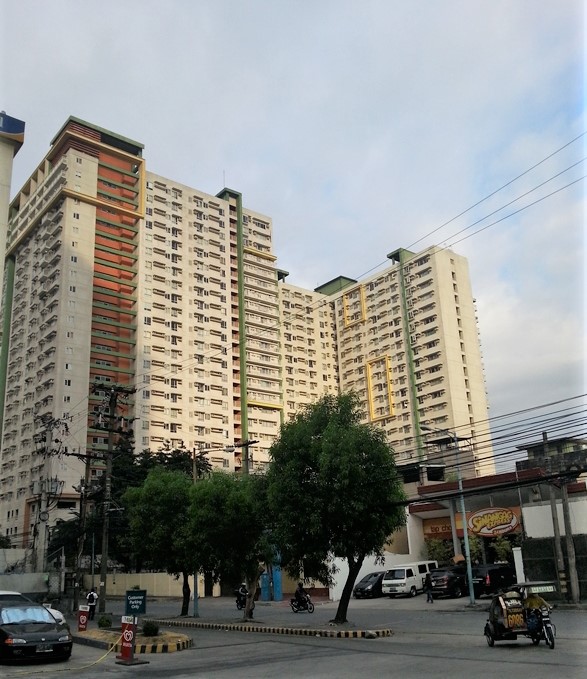 I loved their pool and the family-friendly ambiance of the place. It was my first bachelor pad ever.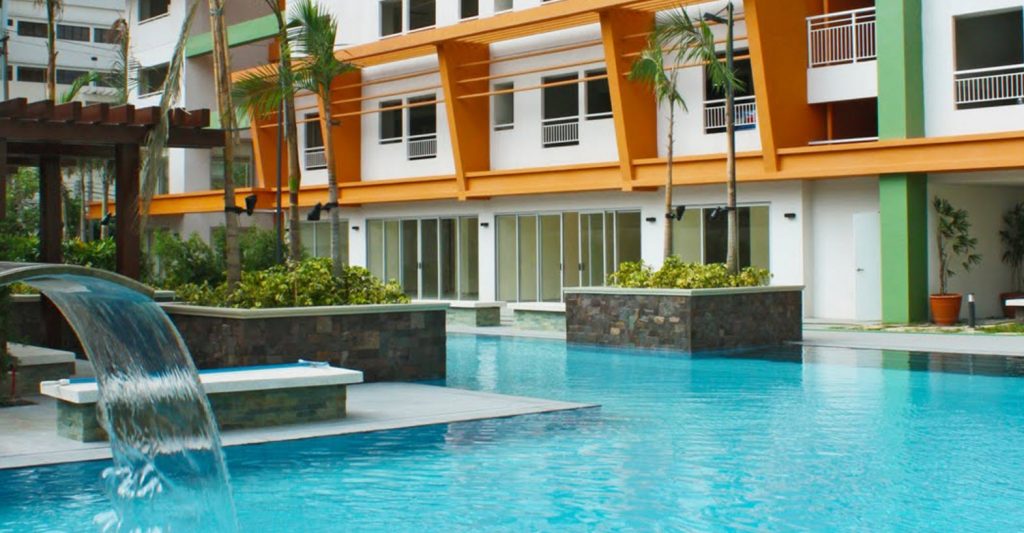 When my contract expired at Avida, I moved to The Linear Makati…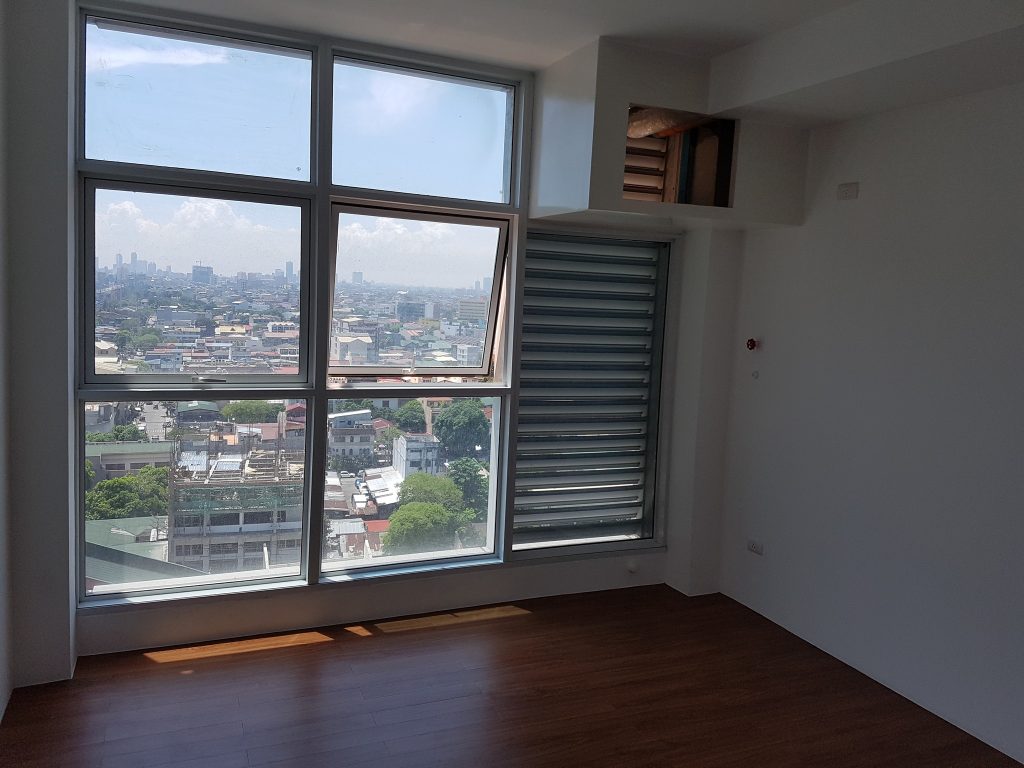 The cleanliness of this complex is just amazing.
I truly enjoyed staying at Linear. They have a beautiful pool, multiple function rooms, a rooftop garden, a study room and a full-size basketball court. Dudes will surely enjoy this.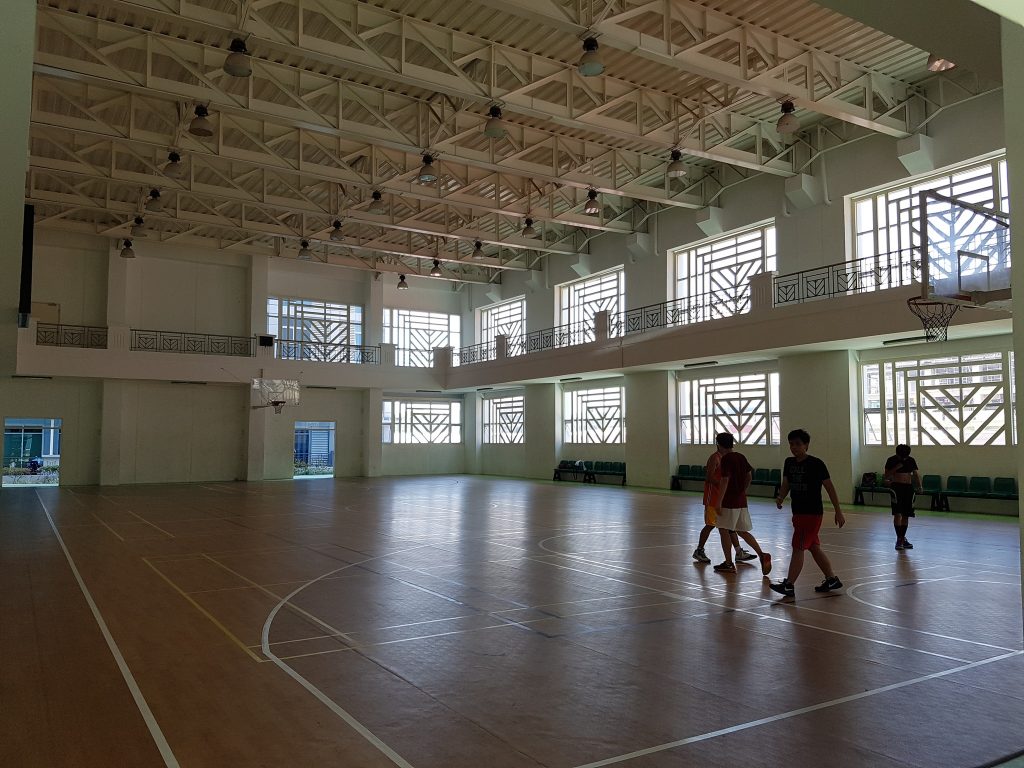 And then when I got married in 2016, we moved somewhere in BGC the year after…
All these condos I've stayed in at the vibrant cities of Makati and Taguig I've found here on Rentpad.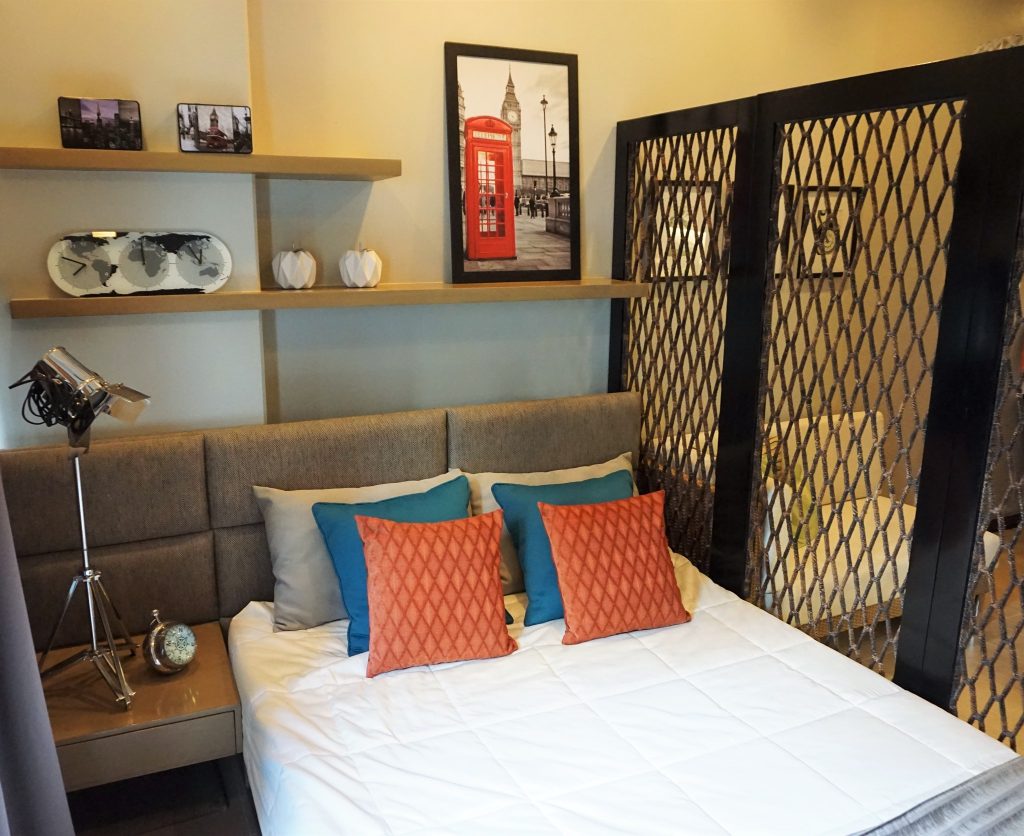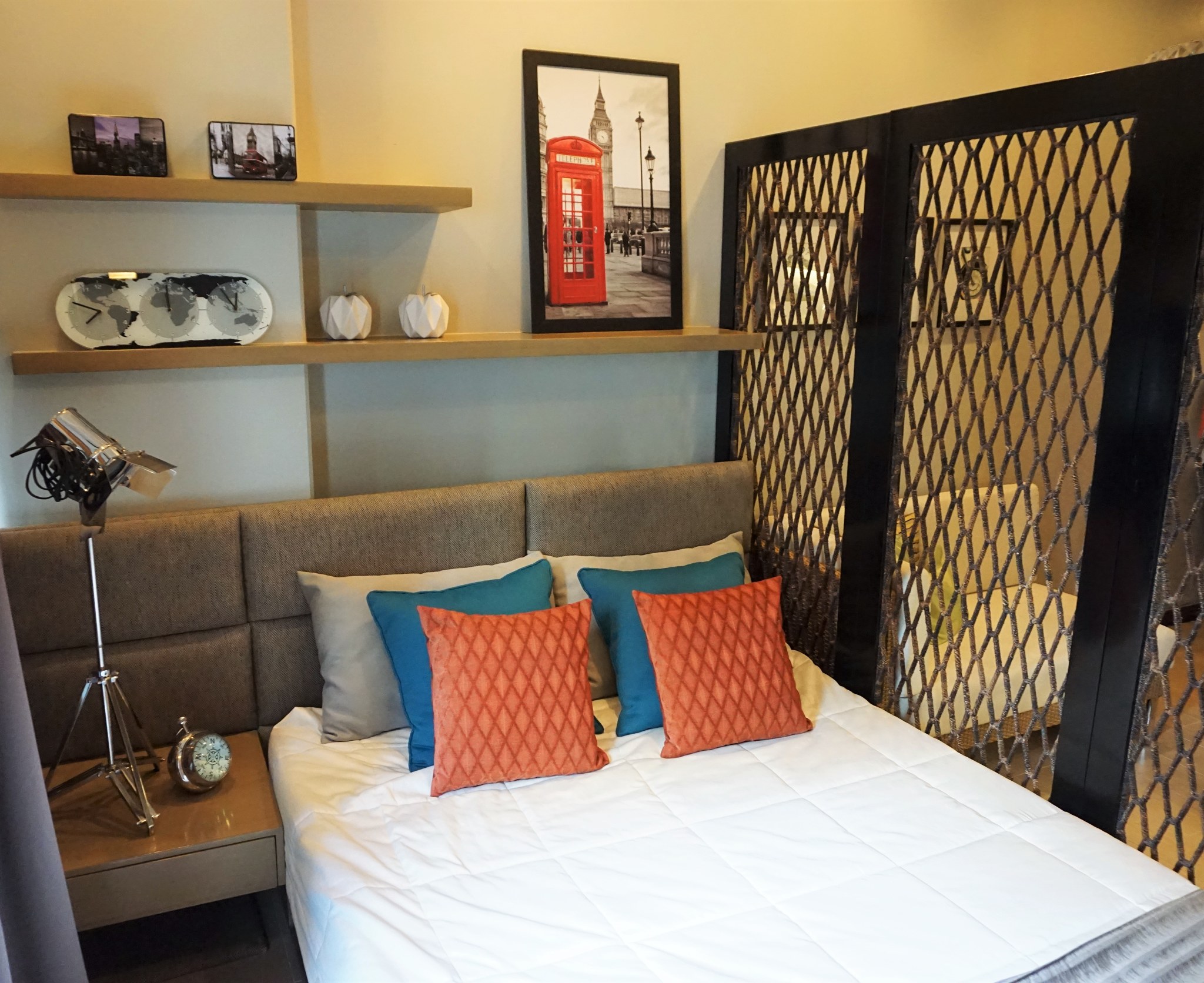 If you're looking for a place to stay and don't want the baggage that comes with mortgages, then renting is the best choice especially during these times of uncertainty. I've been using Rentpad for six years and I can tell you that this is one of the easiest and convenient ways to find your next home!