Who needs to wear perfume, cologne or whatever when you don't even go out of the house these days?
Wearing an expensive perfume might not make sense during this pandemic especially if you are one of the lucky ones who can work remotely. But that doesn't mean that you should neglect your appearance, basic hygiene and even how you smell.
I think that even if you work from home, you should take care of yourself both physically and mentally in order to survive a pandemic like this.
As for me, even if I don't wear office attire while working from home, I make sure to wear nice clothes so that I still look good (and professional) on Zoom meetings. I also wear body sprays to smell good – not just for my wife, but also for myself even if I'm staying at home. It keeps me sane!
Speaking of which, in the last few days I've been trying and experimenting on different scents from Axe Body Spray. What's good about them is that they are cheap, so you won't feel like you're wasting perfume even if you're spraying them while staying at home. They help make you smell fresh and great and brings you in the mood to deliver your best performance at work.
So that being said, here is my take of the four fragrances from Axe which I tried and which are available in your local supermarket and convenience stores.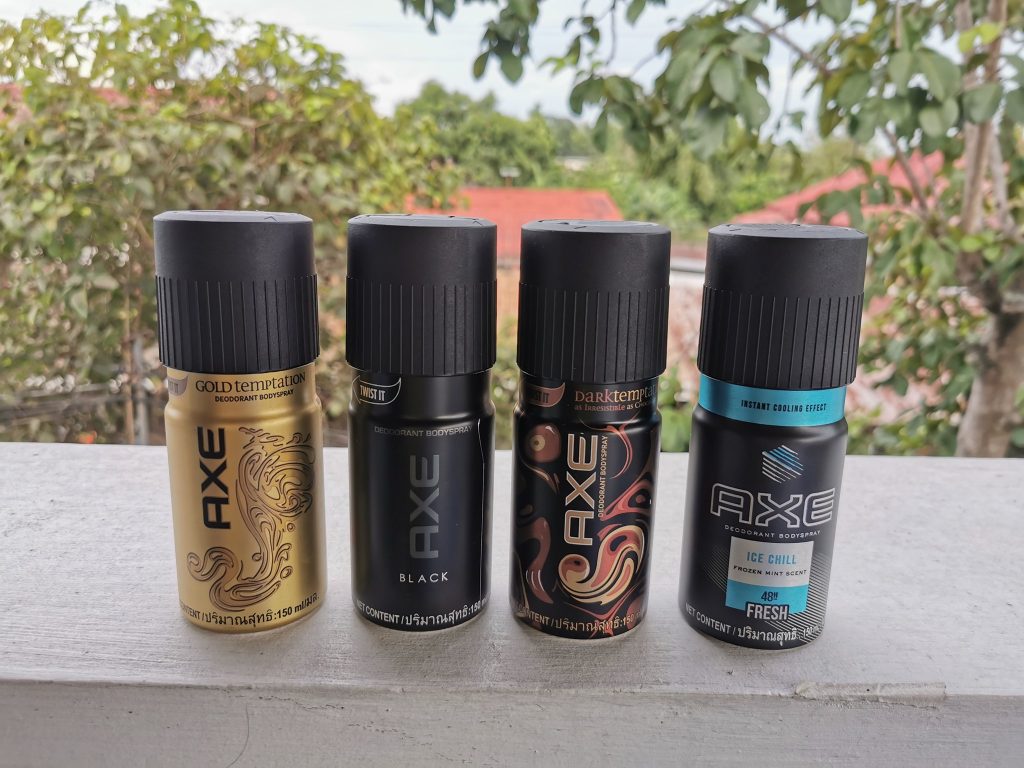 Axe Dark Temptation
One of the unique body fragrances I've smelled is the Axe Dark Temptation. Believe it or not, it smells a bit like dark chocolate (but in a good way). They somehow managed to blend the dark chocolate smell with just the right amount of sweetness and spicy notes.
It doesn't smell like a chocolate fountain, but you should be able to recognize the dark chocolate notes when you're wearing it. It smells good, in a strange way.
Axe Gold Temptation
This fragrance has a sophisticated smell. It blends both smooth and spicy notes and is one I personally wear when I want to smell great without people noticing that I'm wearing a cheap body spray.
It's my favorite among the four.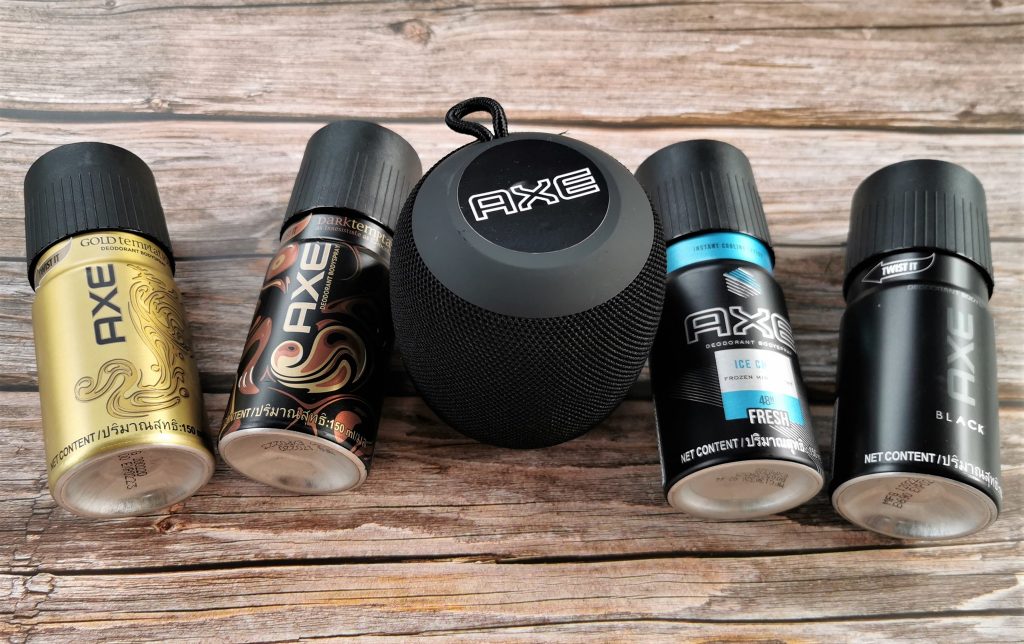 Axe Black
This body spray has a refined woody scent. It combines the scent of bergamot and cedar wood. It smells fresh and somehow, it reminds me of the woody notes of Acqua de Gio perfume.
If you're a fan of Acqua de Gio, this is an inexpensive alternative for daily use.
Axe Ice Chill
Launched in the Philippines last 2019, this fragrance combines frozen lemon and icy mint – perfect for the warm tropical weather.
The note from the bottle says that this would cool your body down by  6°C. I'm not entirely sure how true or if this is proven, but I guess all they are saying is that Axe Ice Chill helps to freshen you up.
The Axe Body Spray for Men cost 229 Pesos for a 150 ml bottle as in the photo below.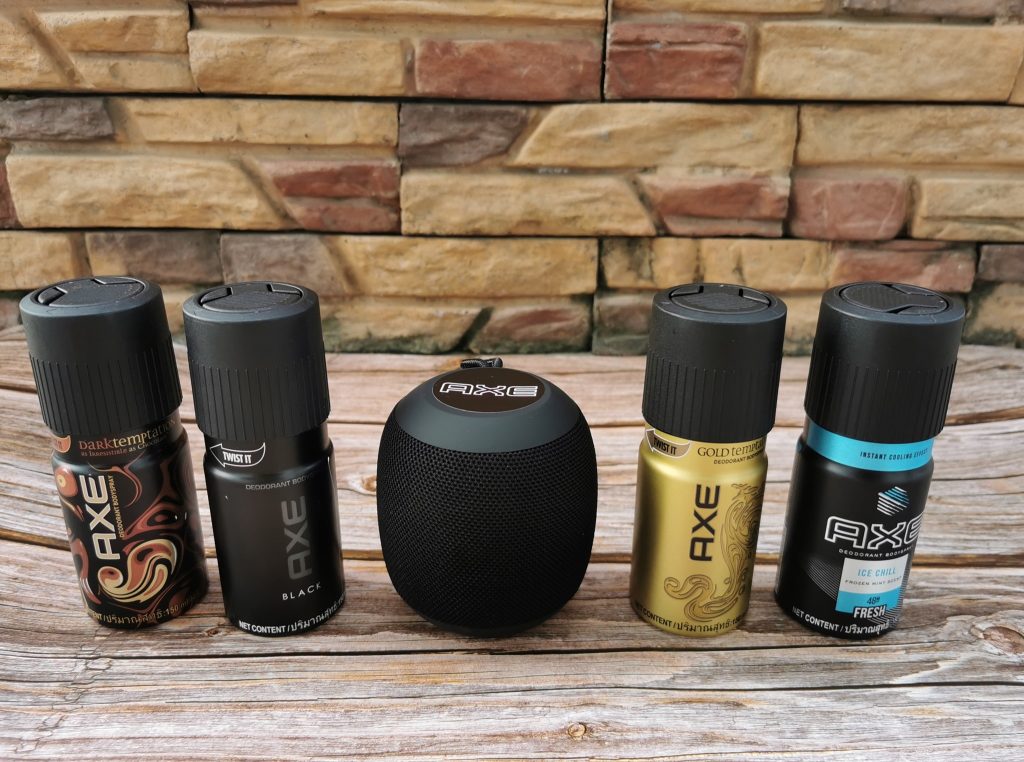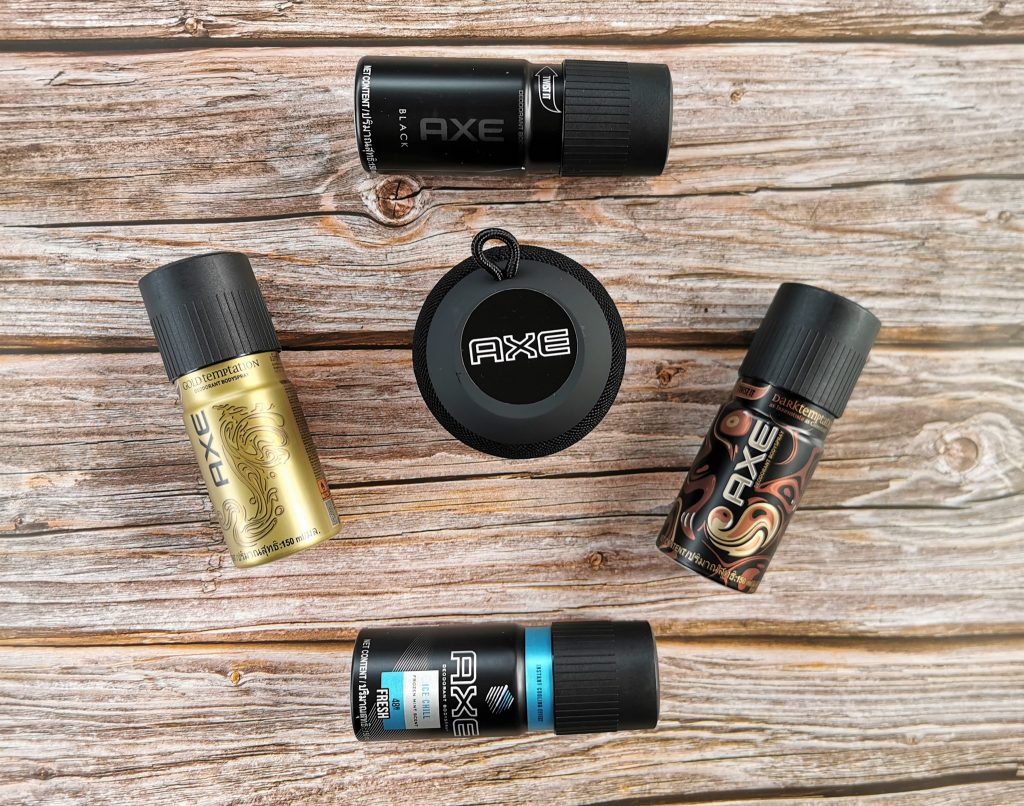 In the last two months, Axe and Myx brought live music to our homes during the quarantine period with the #AxePlayItFresher Online Concert. Follow their Facebook pages to know about this and for other future online events.