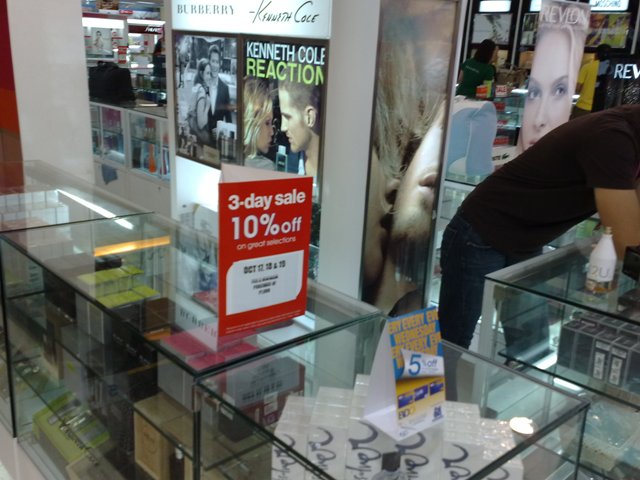 I bet that the majority of us have seen in the news the on-going economic recession in the US that has resulted into banks and insurance companies collapsing left and right. But in terms of men's style and fashion, I couldn't help but ask – is there also a perfume recession going on?
This is what came into my mind when I saw all perfumes on sale this weekend. I happened to pass by Ayala and SM malls to pay my bills and lo and behold, perfumes were on sale at 10%, 30%, and even 50% off!
I felt like I was a kid brought into a candy store when I saw Davidoff's Cool Water, Hugo Dark Blue and almost all of the other well-known original fragrances selling for buy 1 take 1! So guys, if you are opting to buy yourselves signature perfumes for Christmas, now is the time!
Want to get the latest news on men's style? Subscribe to Pinoy Guy Guide by email