What happens when you go to the mall promising you won't buy anything? Well you end up breaking your promise and you get to buy something you weren't planning to buy in the first place. This is what happened to me last Saturday when I saw these two nice shirts from clothing company Von Dutch, as I walked by their store in TriNoma.
As you have probably known, I like buying shirts which make you stand-out. This green statement shirt below does not only make you stand-out, it is very comfortable to wear as well. I love the feel of the fabric on my skin as I wore it yesterday. It is very soft and the thinness makes it ideal especially for the summer season which is just about a month away. Notice the color combination of blue-green and black. Very cool, yet striking to the eyes! 😀
The other nice shirt which also became the apple of my eye is this yellow shirt below. It uses the same comfortable fabric as the green one but the design is different. If you still remember, I said in one of my recent posts that glossy prints on shirts will be the next "in" thing and I think it's probably true since this latest shirt from Von Dutch has a metallic gold print.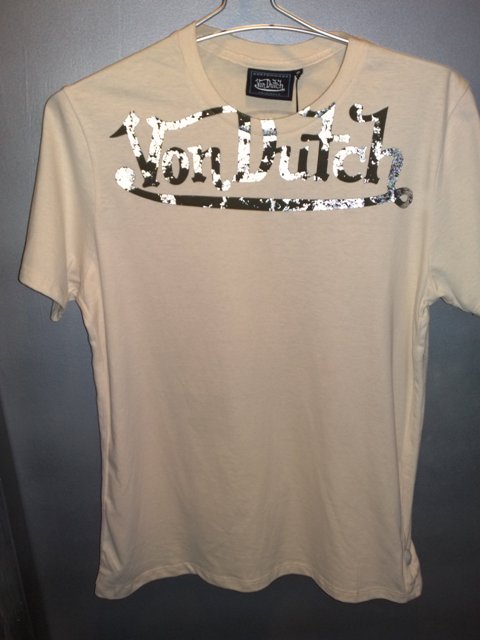 Maybe one of these days I'll take a photo of me wearing one of these. But as for now, I have to go to the mall for Valentine's day and I won't promise not to buy anything this time!
Liked this post? Subscribe to Pinoy Guy Guide by email or join the forums to discuss the latest style for men.