Back in October, I talked about the advantages and disadvantages of speed dating. In this post, PGG contributor Tim, will share his own experience on speed dating. Read on to find out how it was like.
We all know that in most Western countries the art of Speed Dating is no longer new in the ear since it is already a regular, or more of a usual event that happens once in a while. In the Philippine setting meanwhile, not every person is aware of what Speed Dating is all about, and how it really works.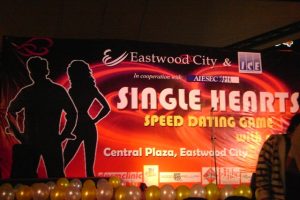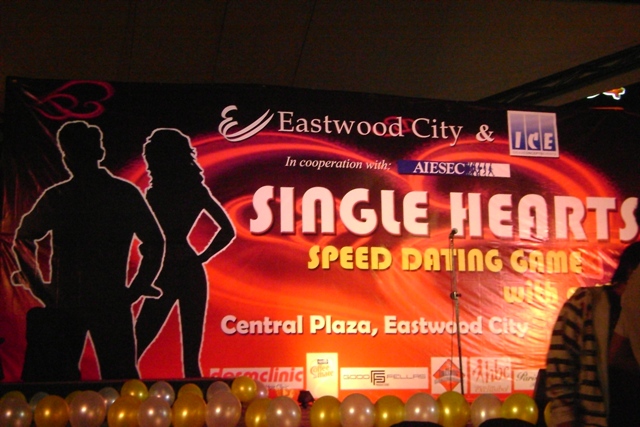 I had my first taste of Speed Dating pre-Valentines of 2009 in an affair conducted by ICE productions called, "Single Hearts". It was my first, and I had zero idea on how the whole process actually works. For all I know is that everyone will sit and will have the chance to do the talking with different girls for a short period of time, and after which either the male or the female will make their move to the next seat facing another potential date.
Try to recall your first day in college where orientations for block sections are usually conducted in order to get to know your new peers well. The same thing applies in Speed Dating. First things first, registration is needed in order to join the event. Second, you have to send your name, contact number and picture –usually via e-mail – , and not to mention, you have to be SINGLE (to be fair) in order to qualify for the game. Notification follows after which.
On the actual event, checking of names at the registration booth happens first, then name tags would be distributed after. These name tags are required to be worn by each individual during the entire process of the game.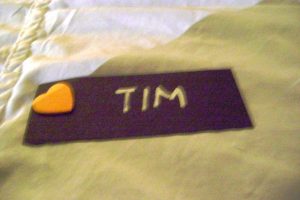 Moving on inside the venue, speed daters are usually gathered where seats are already aligned and arranged. Male speed daters must be seated face-to-face with female speed daters. During the idle time of waiting for the other speed daters, don't be surprised if some speed daters who are already in the venue would do the initiation to introduce themselves. You could do the same and eventually notice that some speed daters go to the event alone. So don't be intimidated whenever you feel like approaching the cute girl seated across you.
In the event when everyone is already present and the list is in complete attendance, the host will most likely conduct several parlor games for all speed daters. The purpose of which is to build teamwork, and moreover to break the ice and barricades hindering each individual. Games usually allow each speed dater the chance to chat with their fellow teammates, as if you are just chatting with an acquaintance from high school while playing.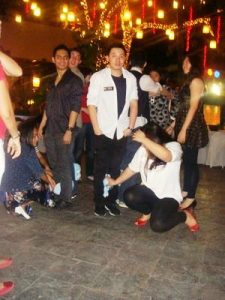 After the parlor games, the host will then start the whole essence of speed dating. Just imagine the setting of a tea party where seats are all facing each other. In my case, the females are the ones who must transfer to the next seat, every after the host says so. So usually a few minutes are given for each couple to get to know each other, and what amazes me the most is how you get to know the character, persona and little background of several people in a short span of time. I felt like I was a talking machine that needs to talk non-stop because once the actual speed dating starts, there will be no water breaks.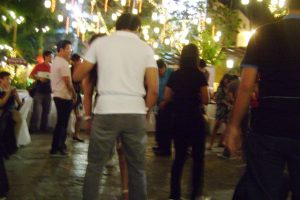 My mouth and butt literally hurt badly after. But the thought that you get to indulge yourself in something crazy and spontaneous like this (picture out talking to like 50 girls non-stop and getting to know the details and brief descriptions and backgrounds of each after the other) blew all the pain off. In formal speed dating, the host usually gives away a card to each speed dater for them to list down the girls that they find attractive. The host will usually conduct a compatibility test if who matches whom, and after which they give away the number of your match. This means to say, it must be a win-win situation where both parties agree that both of them are a possible match.
In my speed dating experience though, after the chitchat, a paper is attached at the back of each speed dater and any random girls can write at my back without me knowing which of the numerous messages written belongs to whom. After the writing segment, you will get the chance to learn the views, perspectives, comments, and opinions of the girls towards your personality, performance and being. In my case, I received positive feedback.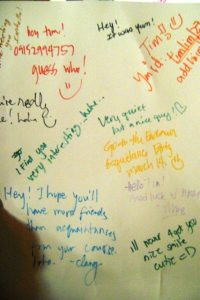 The event usually wraps up with awards for the best dressers, good-looking couple, potential couples and the likes. Sponsored products are given away after which, and if you are gutsy enough, you could start exchanging digits to other speed daters.
At the end of the day though, whether you still label yourself as single or not, speed dating does not really guarantee relationships, yet you will learn that it is a very safe and healthy environment to meet potential partners, and even lovers.
For our PGG readers,  have you ever joined speed dating? How was it like?
Tim is a 19-year-old Hotel, Restaurant, and Institution Management student, who considers himself as a modern Pinoy, and a great appreciator of male fashion. Tim hopes to share his experiences, and help the timid guys to get out of their old comfort zones in order to experience the zest that comes within a modern Pinoy.
Get the latest updates by subscribing to Pinoy Guy Guide by email. Join the forums to discuss topics on dating women.