I have been receiving press releases and news from different clothing, style and sports brands and starting today, you will see a few posts from time to time which are related to new information about style, apparel and clothing brands.
Here is the latest news from Adidas Basketball. Check out photos of their latest sports shoes and apparel at the end of this article.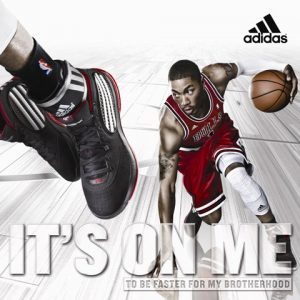 PORTLAND / HERZOGENAURACH (OCTOBER 15, 2009) – adidas Basketball is launching a new campaign for the 2009-10 NBA season titled It's On Me for My Brotherhood.  The campaign, which launches October 15, celebrates the individuals of a Brotherhood and the contributions they make.  It's On Me for My Brotherhood shines the spotlight on two rising NBA stars, Dwight Howard and Derrick Rose, and how adidas Basketball footwear and apparel improves their performance therefore strengthening their Brotherhood.
"'Celebrating Basketball as a Brotherhood' has been widely successful for adidas.  It hit home with the basketball-crazed consumer and we want to strengthen that relationship," said Ryan Morlan, head of global communication for adidas basketball. "The 'It's On Me' insight is a celebration of Brotherhood as told through the players that make it up.  While the focus is still on Brotherhood, it's a challenge to the individual to step up and be faster or stronger in order to improve the team."
It's On Me For My Brotherhood comes to life through an integrated marketing campaign that is digitally centric. The campaign will be housed at the updated www.adidasbasketball.com where consumers can experience six sharable product films featuring NBA All-Stars, interviews with each and behind the scenes footage from various adidas events.  Online efforts also include the NBA, adidas, and EA Sports Become an NBA All-Star promotion, where fans have a chance to win the Ultimate NBA Experience and a trip to the 2010 NBA All-Star game in Dallas (for details on the promotion check out www.shopadidas.com).  adidas also partnered with Eastbay.com to generate exclusive content including an online chat, taking place on October 28, with Rookie of the Year Derrick Rose.  The digital initiatives will be supported with a special-effects driven TV spot featuring NBA stars Derrick Rose, Dwight Howard, Kevin Garnett, Chauncey Billups, Tim Duncan and Josh Smith.  Print ads and retail programs will also be implemented worldwide.
It's On Me For My Brotherhood features new footwear designed to strengthen a player's performance and contribution to their Brotherhood.  Howard, Duncan and Garnett will wear the TS Commander LT, a shoe that is 6oz. lighter than previous Commanders, giving them superior cushioning minus the added weight.  Rose and Billups will wear the TS Cut Creator which features ForMotion technology and a TPU lateral support piece to minimize stress during hard cuts.
In addition to the footwear, It's On Me highlights adidas TECHFIT compression apparel, which will make its debut this season as the official compression apparel of the NBA.  TECHFIT includes the torso tank top, shorts and an arm and calf sleeve.  A new revolutionary Speedwrap ankle brace, which is five times more efficient than tape and reduces ankle injury risk by 40 percent, rounds out the new performance apparel that further enables players to step up for their Brotherhood.
For more information on adidas TECHFIT, TS Commander LT, TS Cut Creator footwear or adidas promotional partnerships and giveaways go to www.adidasbasketball.com.
Note from Chris:
These are the new shoes and apparel that were mentioned in the article.
Adidas TS Commander LT Dwight Howard Shoes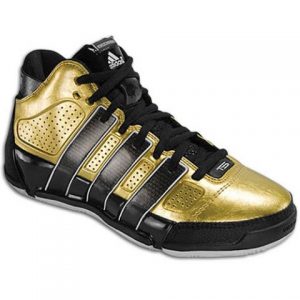 Adidas TS Cut Creator Derrick Rose Shoes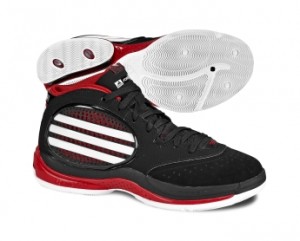 Men's TECHFIT Basketball PowerWEB Compression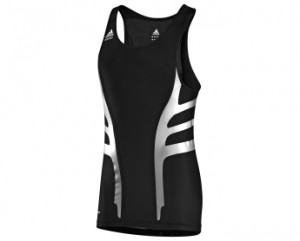 *All images are provided to Pinoy Guy Guide by Adidas
Stay informed on the latest sports apparel by Subscribing to Pinoy Guy Guide by email. Join the PGG Forums to discuss the latest in men's style and fashion.