At first I thought that HOM was an ordinary boutique at The Block. What I didn't know was that they were selling underwear exclusively for men.

As you know, lingerie is a term coined to refer to sexy underwear for women. But I didn't know that the guys from HOM are in fact, selling sexy men's underwear. So perhaps we can call their products lingerie for men? I know it's hilarious and you're probably laughing but I guess it's true. There is now such a thing but we guys don't use the term "men's lingerie". It just sounds too gross!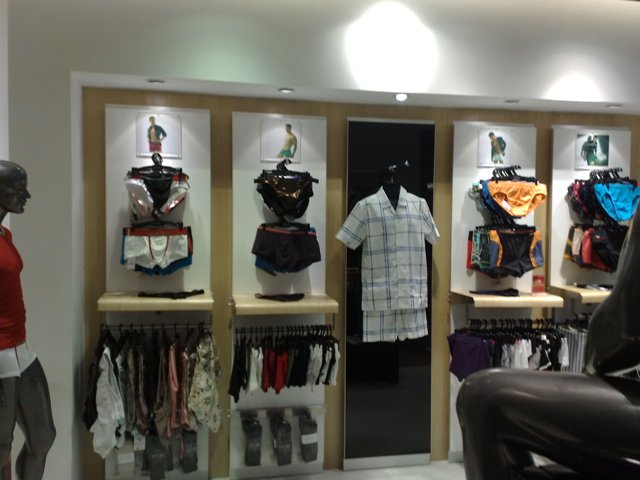 And if you happen to be a guy who wants to "show off", allure and eventually seduce your girlfriend or wife, you probably now have an idea where to go. Check out HOM's store and you'll find plenty of choices to make the ladies drool over you. Haha! Their products are not cheap though. I've seen a tank top (a.k.a "sando") costing as much as 1,400 bucks!


Get up-to-date with the latest in men's fashion. Subscribe to Pinoy Guy Guide by entering your email here. You can also join the discussions at the PGG Forums.