I bet that when you see sandals or footwear which look like the one on the left (that is, with holes), you will surely say: "Those are Crocs…".
The clog with holes from Crocs is what made them famous. It has been there for quite sometime and it has become something like a "trademark" to them. I must admit that they look good and unique but as time passes by, I noticed that some people have outgrown that clog design which nowadays looks better on kids than on most adults.
But the good news is that for stylish people like most of us, Crocs has released a new collection of comfortable footwear called the ABF (Almost Barefoot) collection. I was fortunate enough to be invited by Crocs to be one of the guests at the ABF launching event which was held last week at Enchanted Kingdom Biki Water World. I will talk more about the event later, but for now, take a peek at the photo gallery below for the latest from Crocs. You might want to get yourself a pair!


Almost Barefoot (Men's)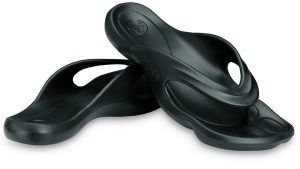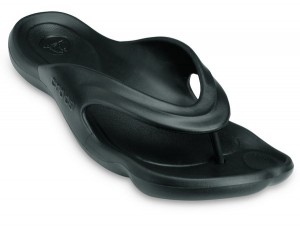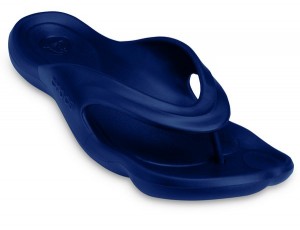 Almost Barefoot (Slide-Pro)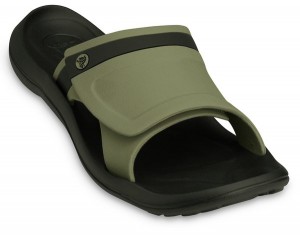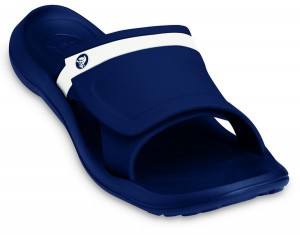 SS10 Men's Collection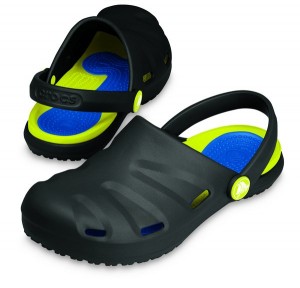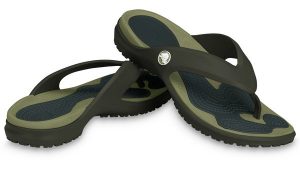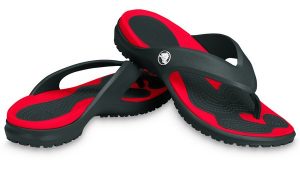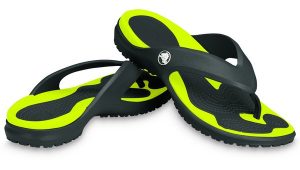 My personal favorites would be the black one from Almost Barefoot (Men's) and the black/yellow flip-flop just right above this text from the SS10 collection. They are the BESTEST!
And about the launching event? Well it was a blast! I went there with a very good friend of mine and we had a great time. There was a Crocs fashion show, an exhibit of the latest ABF footwear collection, a raffle, buffet, photo booth, games and free access to EK Biki Water World facilities. Oh did I mention that the Velasco Brothers, a finalist from Pilipinas Got Talent, was also at the Crocs event? Yeah, you read that right! They performed their acrobatic dance moves right in front of us and it was superb. Everyone's jaw dropped during their performance and we found ourselves clapping to a standing ovation in pure awe! If you are still clueless of what I'm talking about, watch their video here.
And about the photo booth, this is what you call vain moments. But I just had to crop my friend off for her own privacy. 😎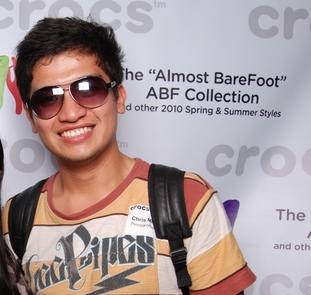 Not yet subscribed to Pinoy Guy Guide? Enter your email here or join the discussions at the PGG Forums.

*All images were provided to Pinoy Guy Guide by Crocs