Aside from Gradient Pants, there is another style innovation going on in the last few months. What is it? It is the massive explosion of ankle pants.
So what are ankle pants, you ask? Well, basically, they are your usual jeans or khakis which are designed to be folded outward and up above your ankle like the one below from BUM Equipment.
What differentiates it from your ordinary pants is that the inner fabric is made up of contrasting colors and designs. It gives emphasis to your ankle and makes you look really cool and groovy once you fold it up.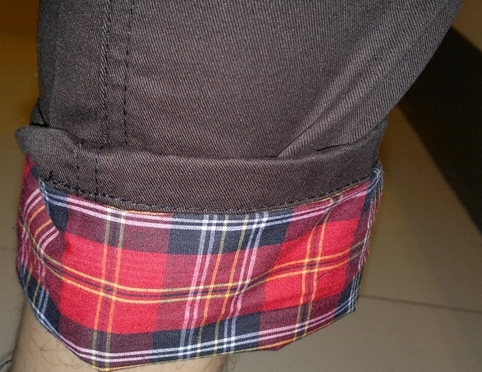 The ankle pants I found (and eventually bought) below is from Wrangler.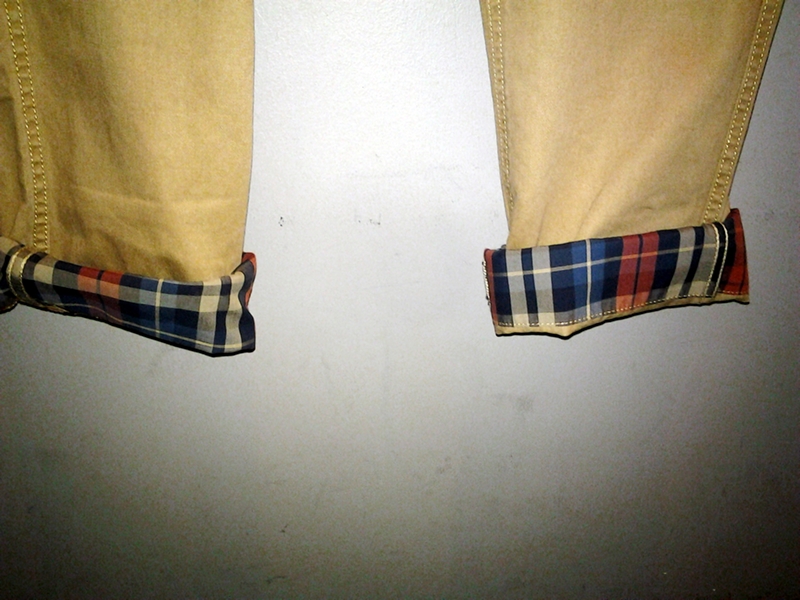 The Wrangler sales staff told me that they are imported and I'll tell you what: It stands out so well because it comes with a matching handkerchief tied to one of the belt loops.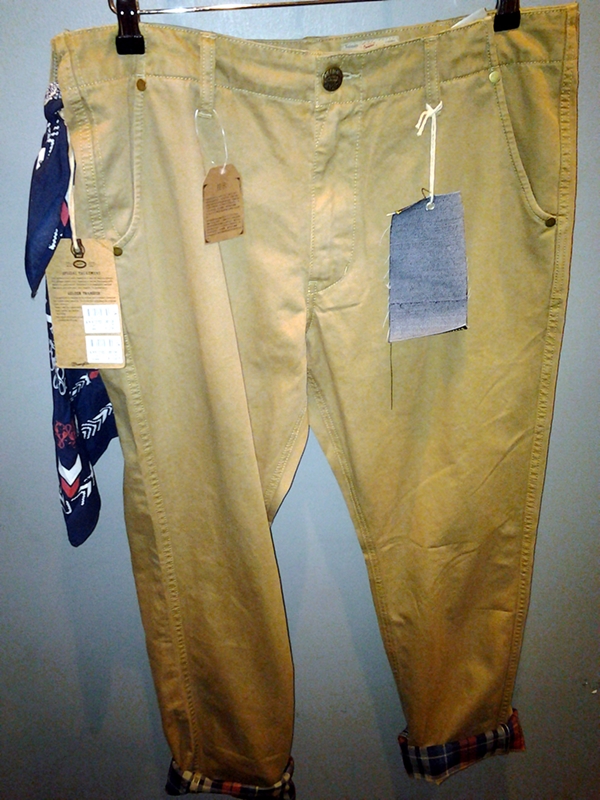 How awesome is that?
Now these pants won't be complete without a very nice pair of leather boots to go along with. As for me, I matched it up with my Boxfresh shoes.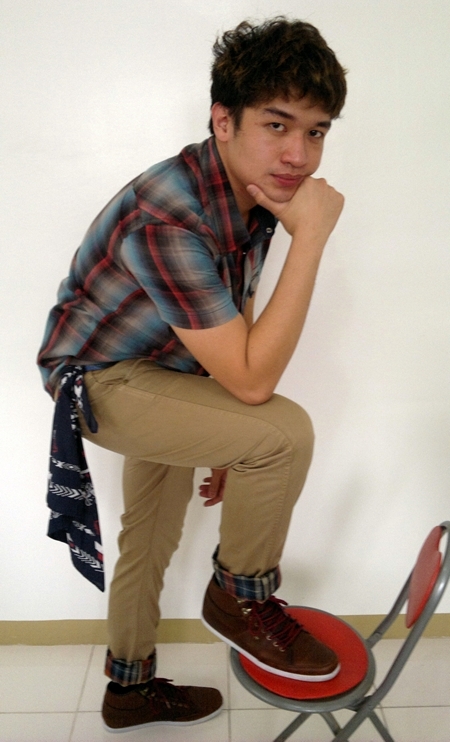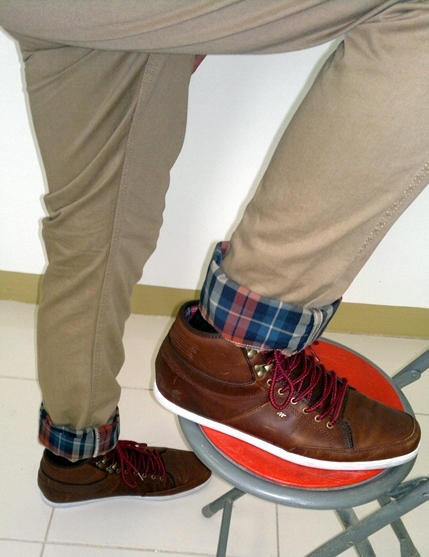 So if you are looking for something unique to spend your money on this Christmas, be sure to write this style down in your "to-buy" list. It is really worth it. A lot of women find their hearts skipping a beat when they see us guys dressed as dashing as this.
Connect with PGG on Facebook | Twitter | PGG Forums
Get the latest news on men's wear right to your inbox. Subscribe to PGG by email.