Are you a busy, single professional guy looking for romance? Perhaps looking for new friends, a prospect girlfriend and so on?
If you still remember, I wrote about Speed Dating back in 2008 and 2009. Since then, a lot of speed dating events have been sprouting everywhere. This time around, Date Unlimited, an events organizer informed PGG that they are going to conduct their 5th Speed Dating Event on August 18, 2013 at Mets Bar and Grill. Admission is at 900 Pesos only. See poster below for details: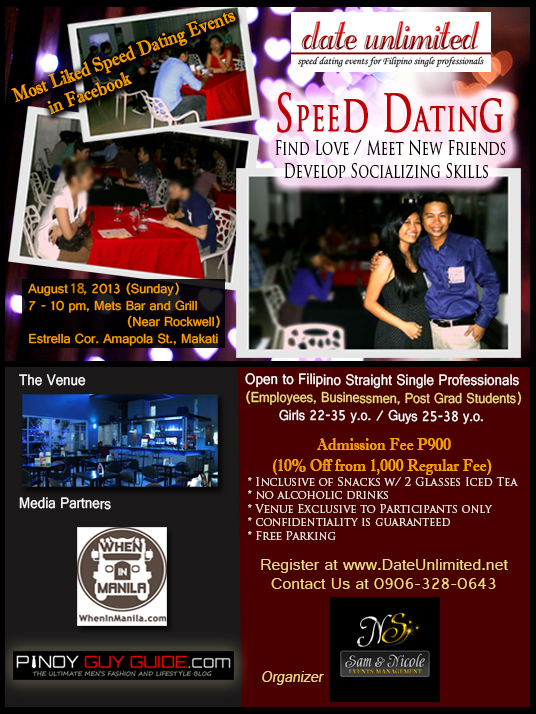 So if you are looking for love or maybe just want to test your social skills and find out what "Speed Dating" is like, then go ahead and join the event. You can also visit their website DateUnlimited.net for more details.
Follow PGG on Twitter for more updates