Has anyone here been to Azta Urban Salon? Just for the record, these guys seem to have one of the best hairstylists around. If you recall, I got my first-ever ombre highlights with them back in 2012 and I've never been as delighted.
Now just last week, I received an invite again from Azta Urban Salon. They invited me, along with several other bloggers at their Eastwood branch. They wanted to style me and give us all a makeover. How can I not be thankful enough?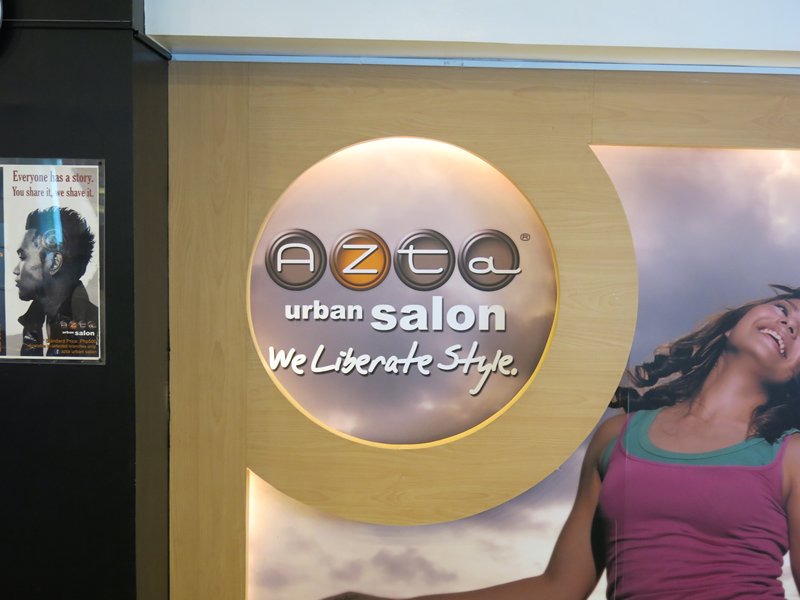 And so last Wednesday, despite the fact that I had office work, I took a vacation leave and headed over to Eastwood. Azta Eastwood is located at City Walk 2 and when I got in the salon, I was surprised to see a bunch of female bloggers – some of them I already knew, some I've yet to know. As it turned out, I was the only male blogger that was to be styled. So the manager of Azta asked me to try to feel as comfortable as I could with all the gorgeous chicks around. And thank God I was able to handle myself quite well. 🙂
When I got to my seat, my eyes popped when I found a picture of me in front of the mirror. I was like "Where on earth did they get my picture?" Azta Salon seems to have gotten a photo of me from PGG's about page and they displayed it on my seat. How sweet. It made me feel like a celeb for a couple of hours. LOL 🙂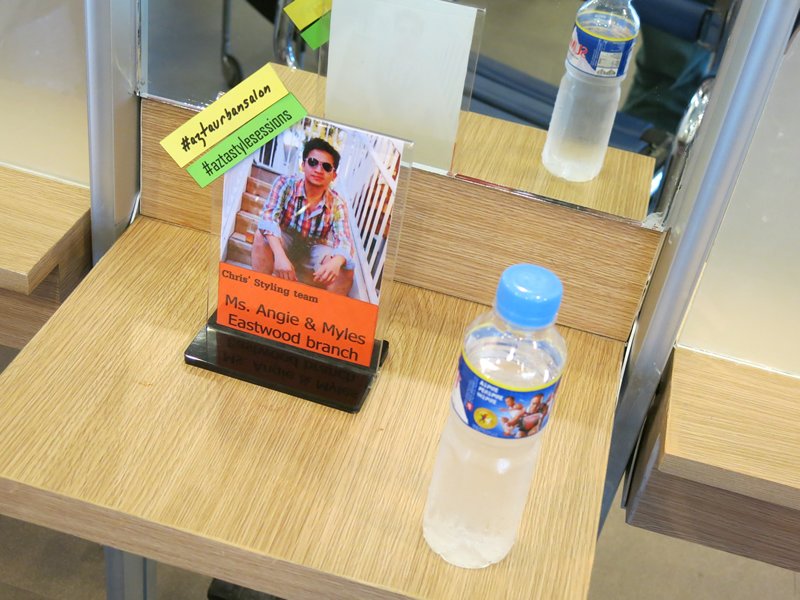 They served me and the rest of the other bloggers with food, milk tea and so much more. I felt pampered. It was literally a bloggers' party at the salon.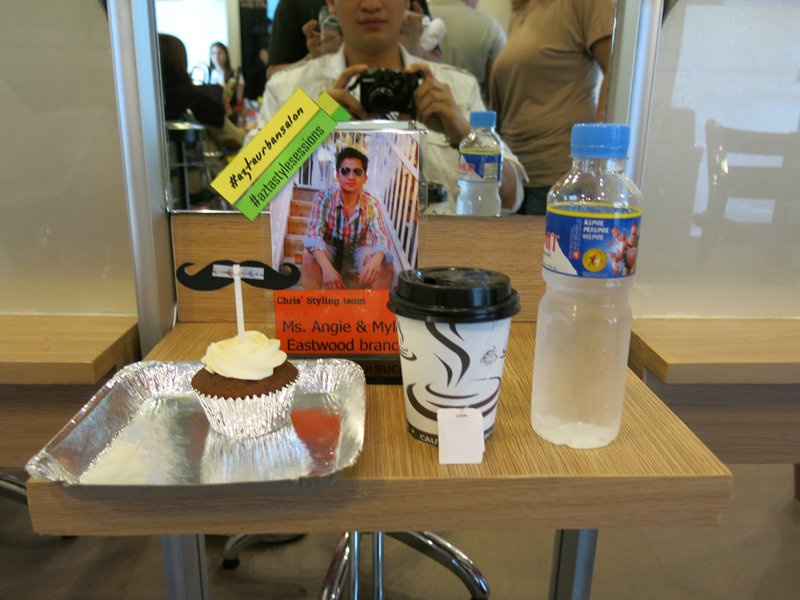 So before the hairstyling session, I got myself a photo. This is how I looked before.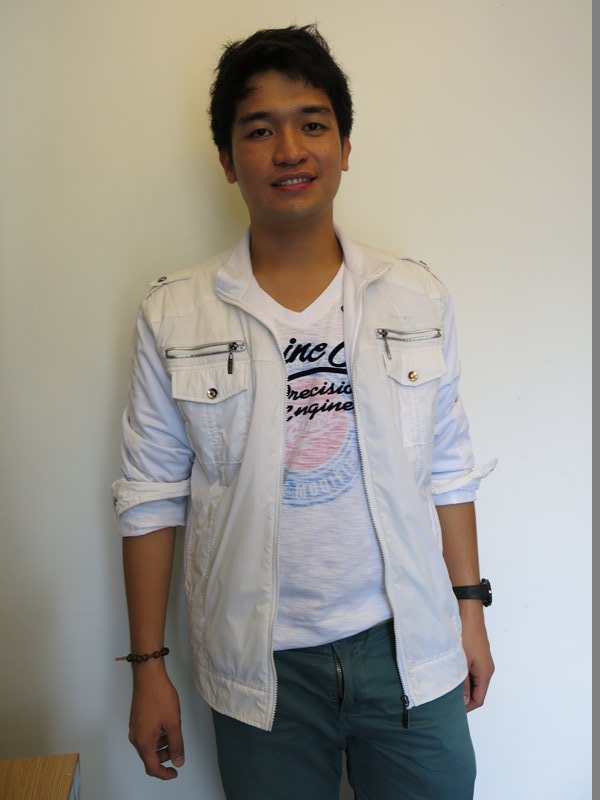 To kick things off, my hairstylists Ms. Angie and Ms. Myles started by shampooing my hair. Then when I got back to my seat, Ms. Angie asked me: "What peg do you want for your hair, Chris?".  I just replied that I wanted something different. "Perhaps get my hair trimmed and add some color to it", I said.
I had two options for my hairstyle. The first option is to have a similar ombre hairstyle that I had with Azta back in September. The second option is to look like some FIFA World Cup footballer with highlights. I told them that I'll probably just stick to option 1 but since I've tried it before, Ms. Angie insisted that I should get something new and interesting for my makeover. She wanted me to look like a footballer, or in her own words: "Chris, I'd like you to look like a member of the boyband One Direction!" LOL

So in the end, we both agreed to a hairstyle which is very short on the sides and at the back (kind of undercut) but a bit longer, faux-hawk style in front and at the center. To top it all off, my stylist said that she will add a bit of highlights in front.
I'm a bit adventurous when it comes to hairstyle so I just trusted Azta and my stylists to bring out the best look for me. They started with the usual trimming at the back, sides and top. Then afterwards, they added color to my hair and wrapped it with a piece of foil. I looked crazy hilarious during the process.  Tiis pogi muna!  hahahaha.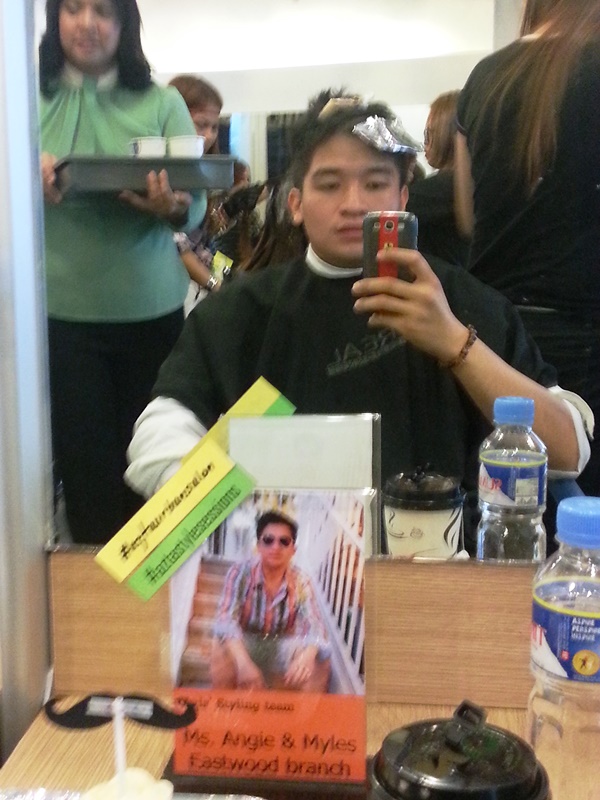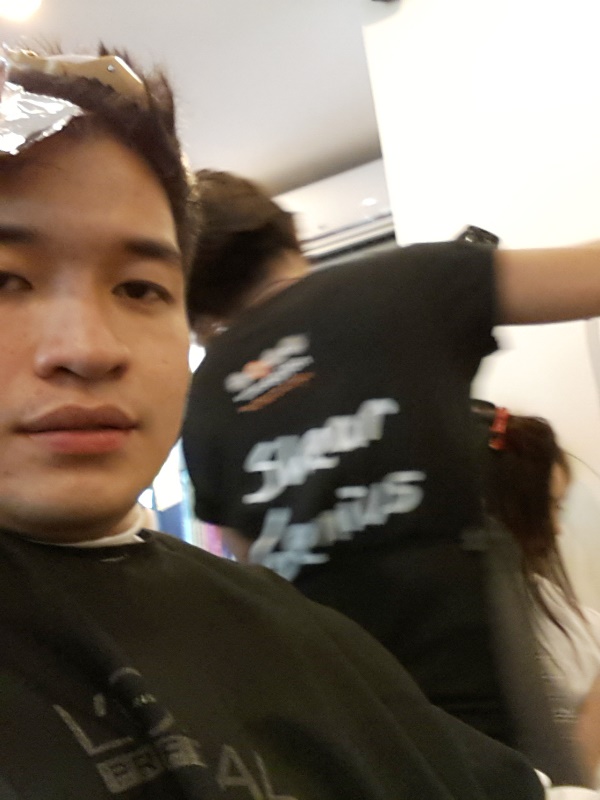 A milk tea and a couple of hours later, I was all done. This is how I look now. This is the finished product: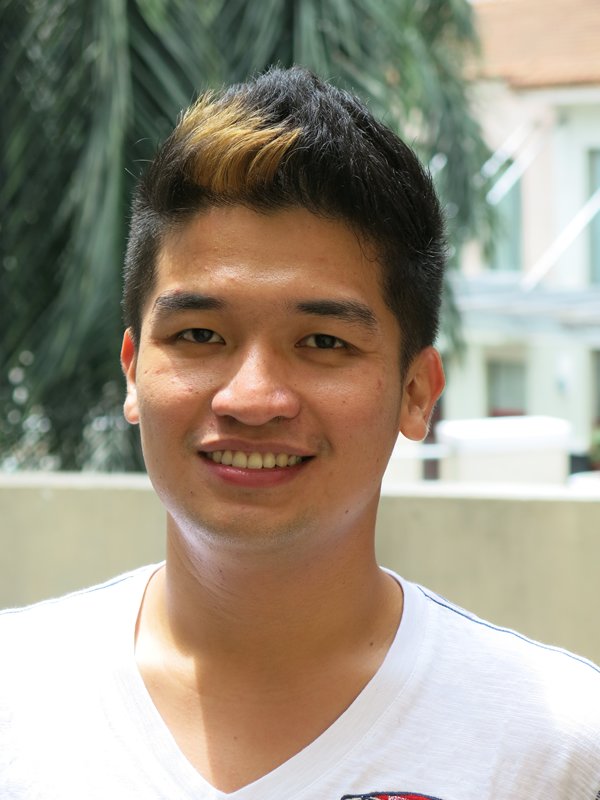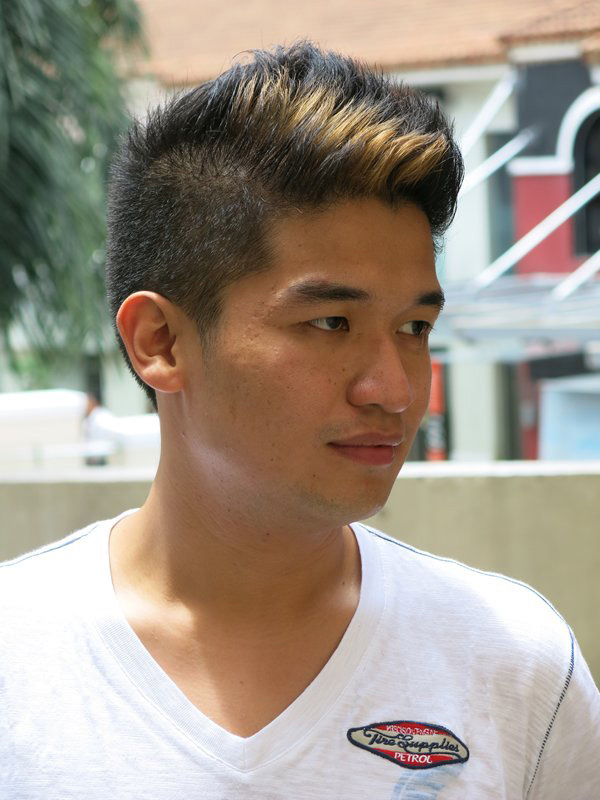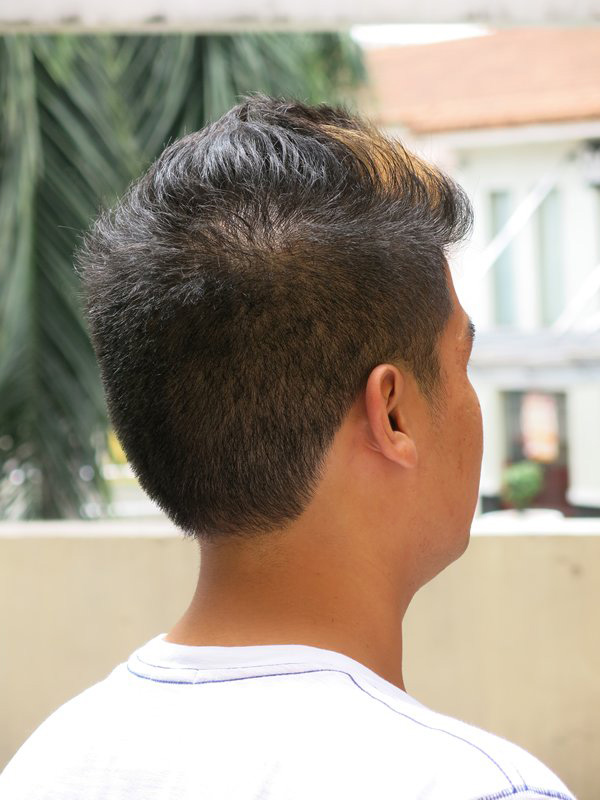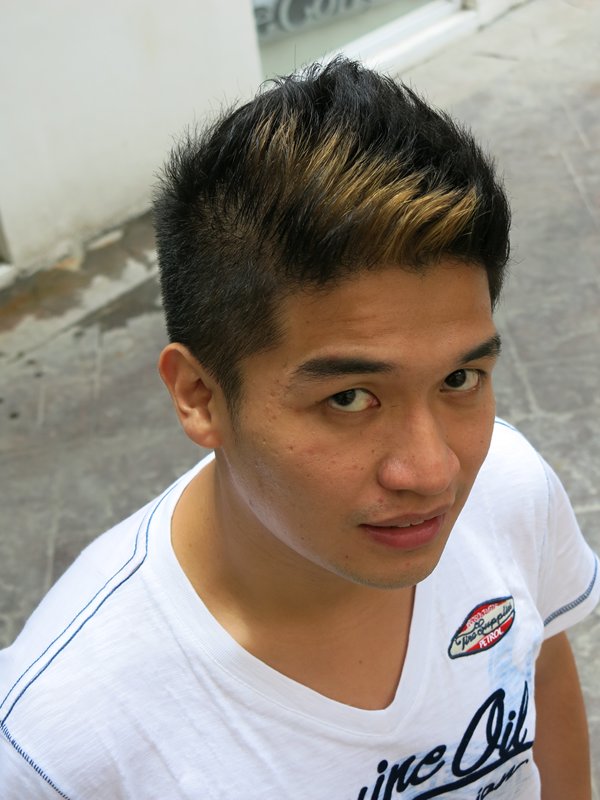 Pretty cool right? You bet! I thanked Ms. Angie and Ms. Myles for the outcome of my new hairstyle. ASTIG! It came out exactly as I imagined it.
I also had a chance to converse with the female bloggers and had some pictures with them. Here's a picture of me and Jayme, a gorgeous female blogger who writes about travel.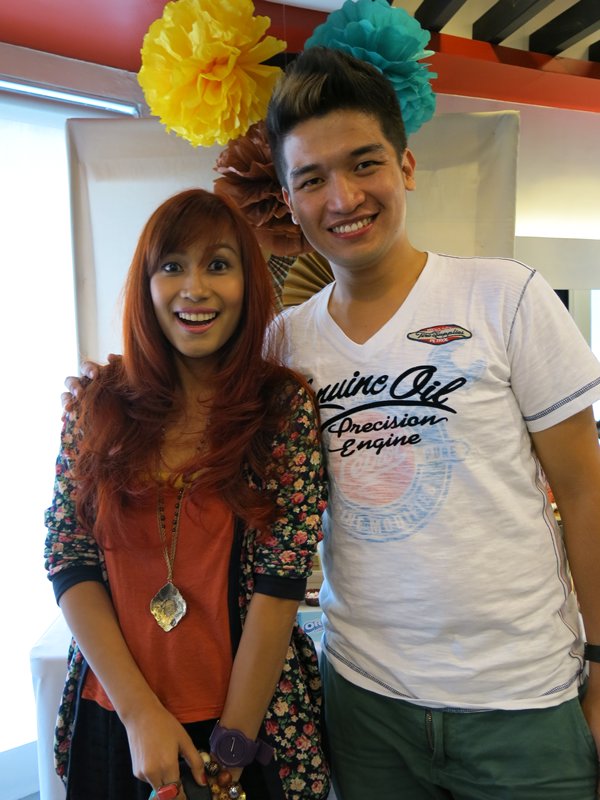 And here's a group photo of us. 1 male to 4 females. I'm such a playboy right? haha! Just kidding.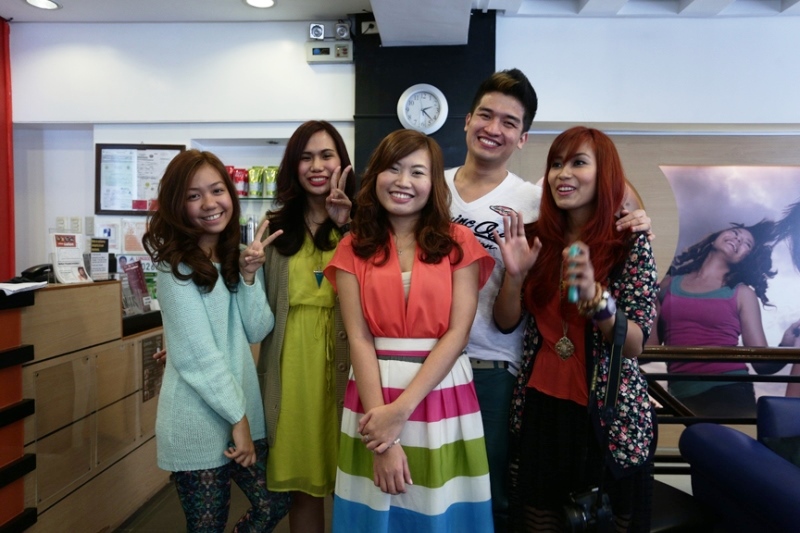 That same night, I was more than ready to party at Seventh High Club at the Fort! Thanks to the new look!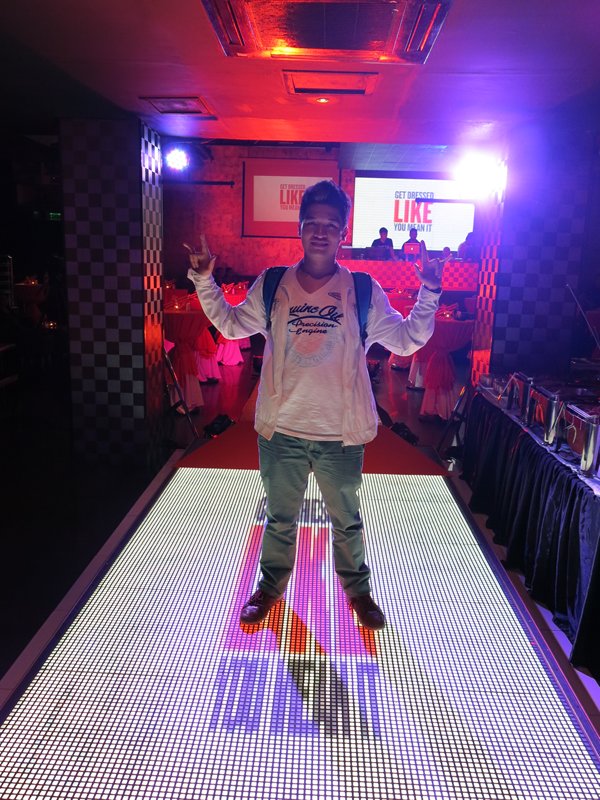 I was told that they might include our pictures in Azta Urban Salon's Stylebook. The stylebook contains pictures of haircuts and hairstyles where clients of Azta can flip through its pages and get inspired to get a similar haircut like ours. So I hope I inspired you guys to have a similar haircut at Azta too.
Thanks a bunch to Azta Urban Salon Eastwood. Thanks to my stylists, to the managers of Azta Salon and to Ms. Maita Q for inviting me to get a new look.
This is the look which I call the "Rebellious Footballer Men's Hairstyle".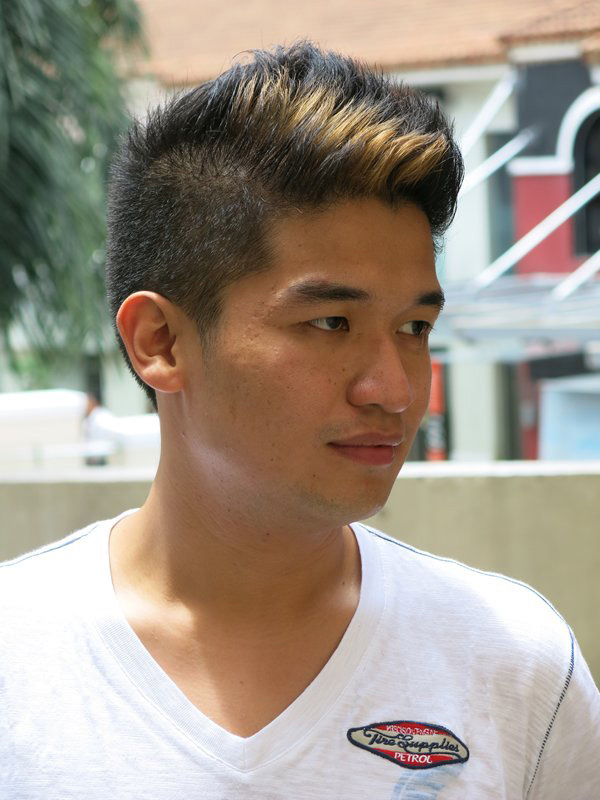 Get the best men's haircuts and hairstyles here at Pinoy Guy Guide.
Connect with PGG on Facebook | Twitter | PGG Forums
Subscribe your email for free updates.