Finally, after 5 years of waiting, Gatsby heard the voice of the Pinoy Guy Guide community and brought the Moving Rubber here in the Philippines.

We first heard about the Gatsby Moving Rubber men's hairstyling product back in 2008. That year, only its home country Japan, as well as Singapore was known to have it. During those times, I've been receiving a lot of emails from PGG readers asking where to get the Moving Rubber and all I could tell them is "Sorry, it is not yet available here."
Last year, 2012, I had an opportunity to talk personally with Gatsby Philippines and I asked them if there is any chance that they could get the moving rubber here in the country. I was told that they are working on it, and at long last, I saw them in Watsons stores yesterday – all the variants waiting at the shelves.
It got me so thrilled so I bought the pink one (Spiky Edge) below to try it as I have heard that it is the most popular – even though to be honest, I'm more of a huge fan of the purple (Wild Shake) variant as I've used it many times.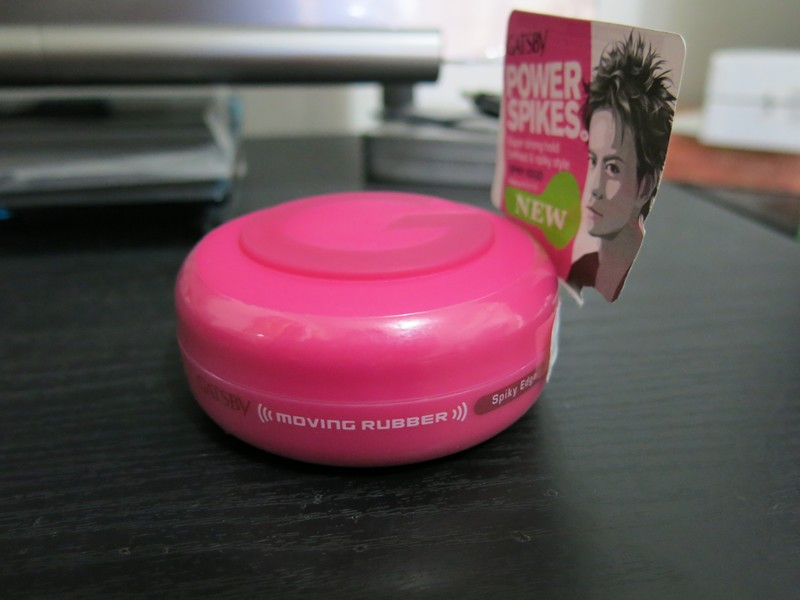 So this is what we've all been waiting for boys. Brace yourselves for some hairstyling action!
Get the best men's hairstyling news and techniques here on Pinoy Guy Guide
Subscribe to PGG by Email, Facebook or Twitter