My career and life as a blogger has gone through countless obstacles. And speaking of obstacles in life, I experienced them this time not in the form of a figure of speech, but as in quite literally.
A few weeks ago, I got invited by Schick Philippines (brand name behind men's razors) to one of their most adrenaline-filled events to date: The Schick Exacta 2 Parkour Challenge. The event was held at the Gatorade Hoops Center in Shaw and instructors from Ninja Academy came by to teach us the basics of Parkour.
But what is Parkour? Parkour (also known loosely as Freerunning) is a discipline that started in France. It is a kind of a non-competitive sport or hobby by which the practitioner will run around urban areas and attempt to overcome any obstacles that come their way. They overcome this by jumping, climbing, swinging, vaulting, rolling and doing other similar moves. The basic premise of Parkour is for the person to move from point A to point B in the most efficient way possible. To the ordinary person it looks like people who do Parkour are stuntsmen in movies (or maybe gymnasts) because the truth is, some movements appear to be too daring and bordering risky but exciting nevertheless.
In order for us to get all warmed-up and thrilled, the  freerunners from Schick and Ninja Academy executed a Parkour exhibition for us. (Note: Guys, please don't try this on your own. The freerunners here are professionals in this craft.)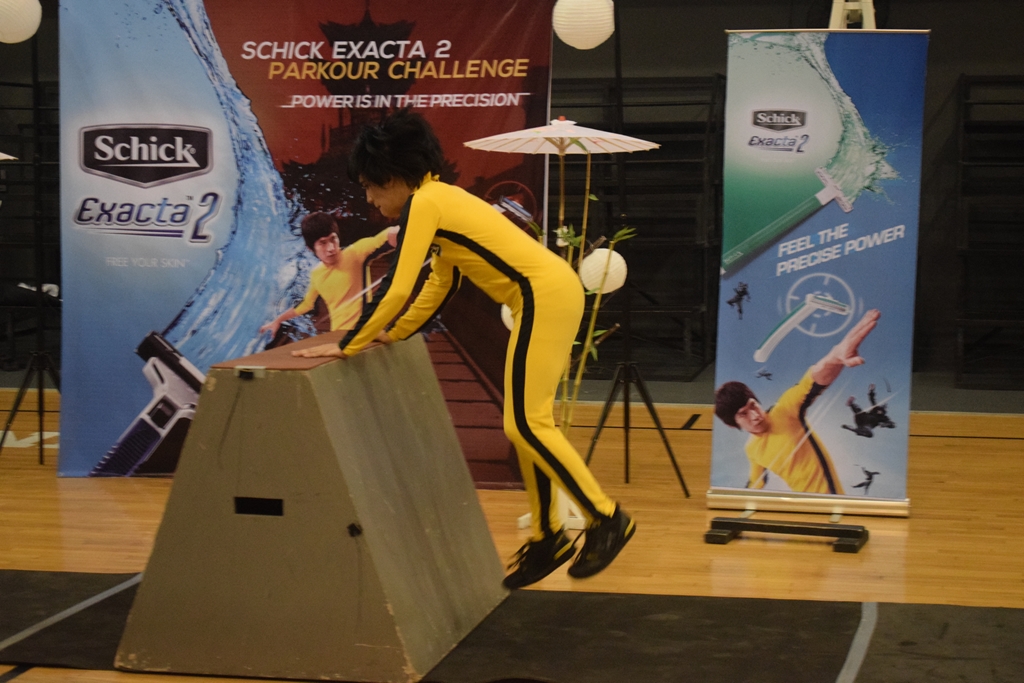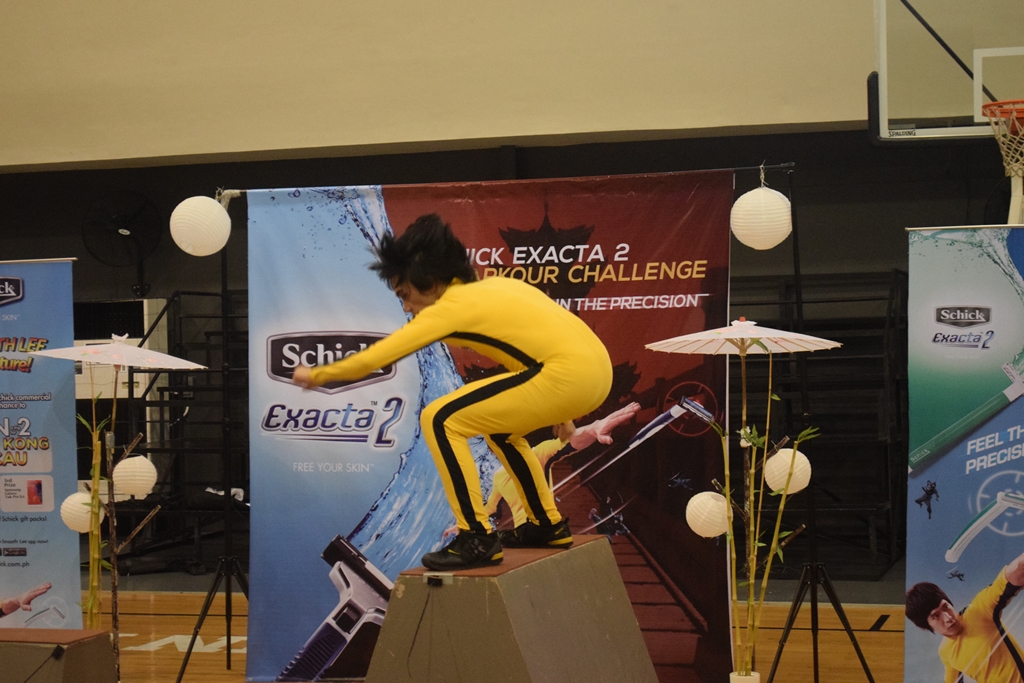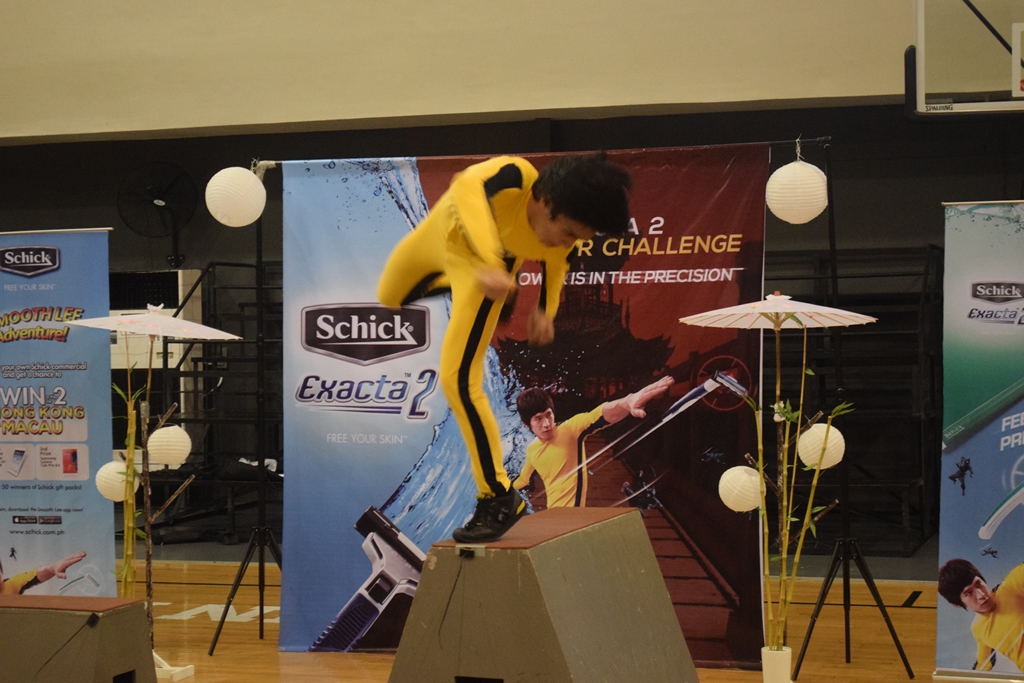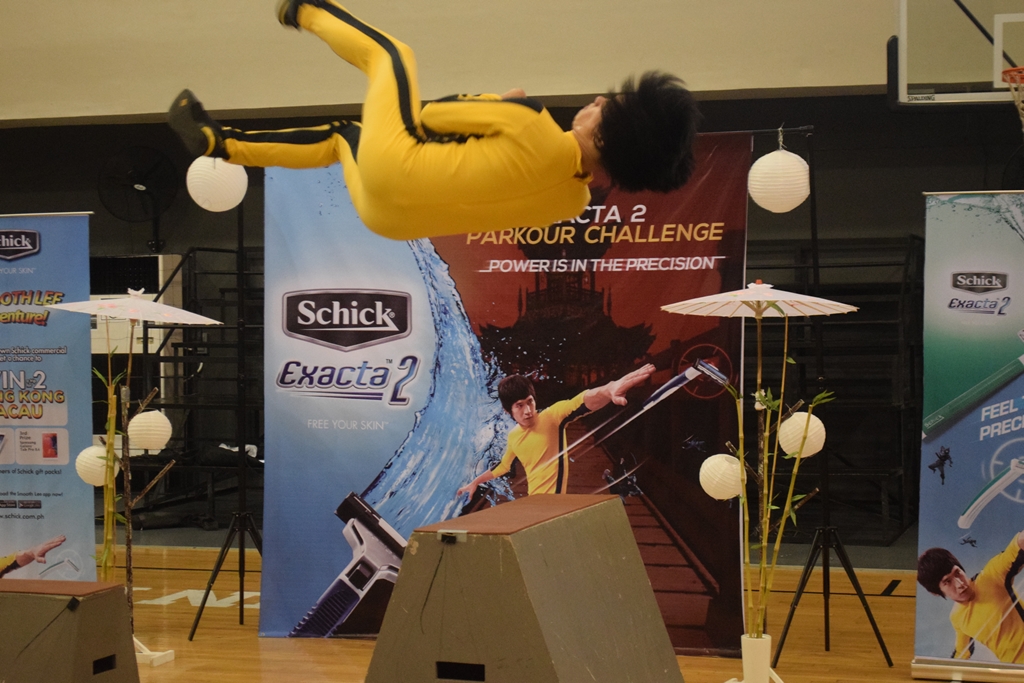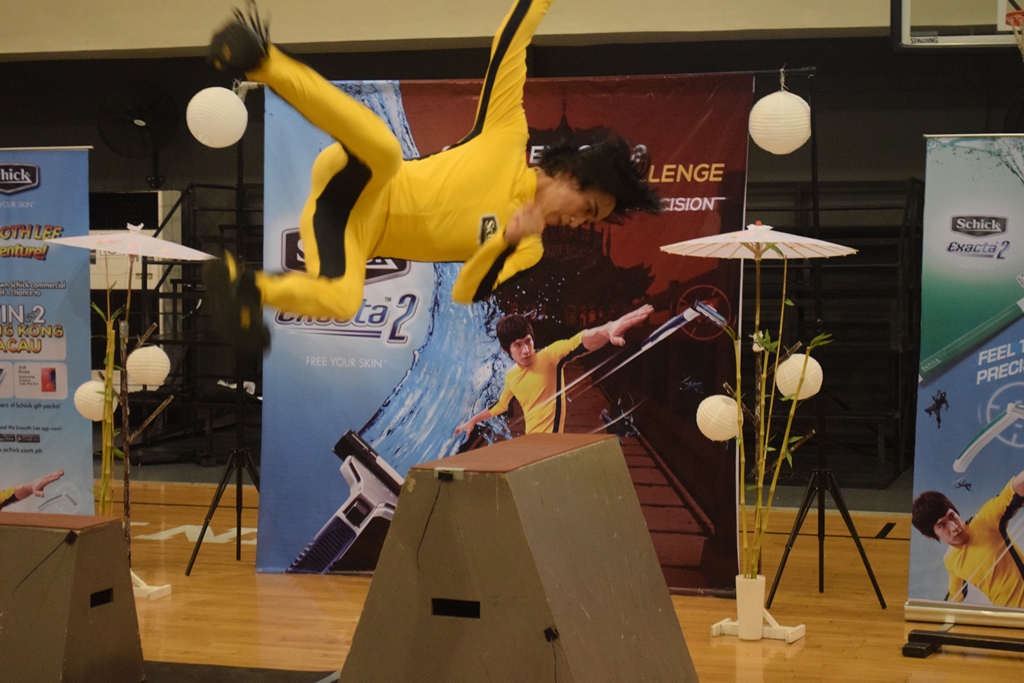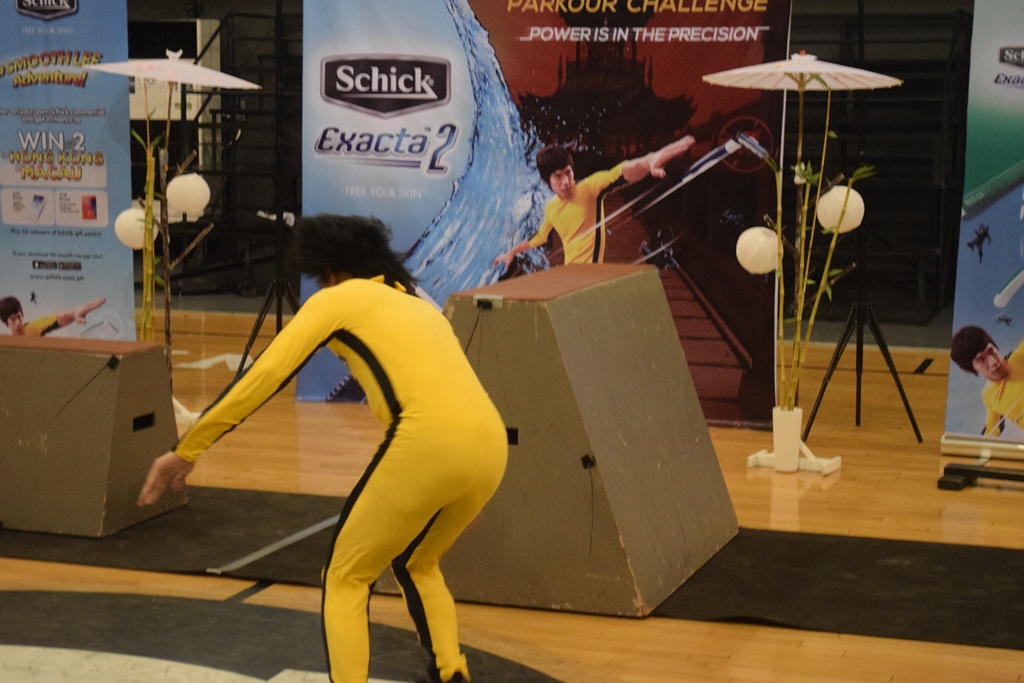 Whew! How come when they are the ones doing  it, it looks so smooth, so simple and so easy? Haha. Here are more breath-taking photos of Parkour enthusiasts (and our trainors) in action. Click the photos to zoom in and see.
Most of the obstacles such as the vaults that you have seen in the photos here at the Gatorade Hoops Center are what they use for practice. In real life however, Parkour hobbyists will jump off actual fences and climb real walls like a ninja.
After the exhibition, the time came for us to learn and to do something similar. I was kind of nervous and almost backed-out, but I did not want to miss the opportunity to try something adventurous. I took a time off from work for this so why the heck not try it altogether? Well at least, once in my lifetime. Haha!
Now I will not go into the full details, step-by-step as to how the moves are done because I believe that Schick and Ninja Academy are the right people to teach you this, but what I will show you is an overview of the skills that we learned.
The Vault
The first thing that we tried? The Vault. It initially looks like "Luksong Baka" haha, but I tell you that it is NOT. Unlike the Filipino game where your legs are wide open when you hop, in Parkour's monkey-style vault, you have to put your legs between your hands when you hop over. Just like this: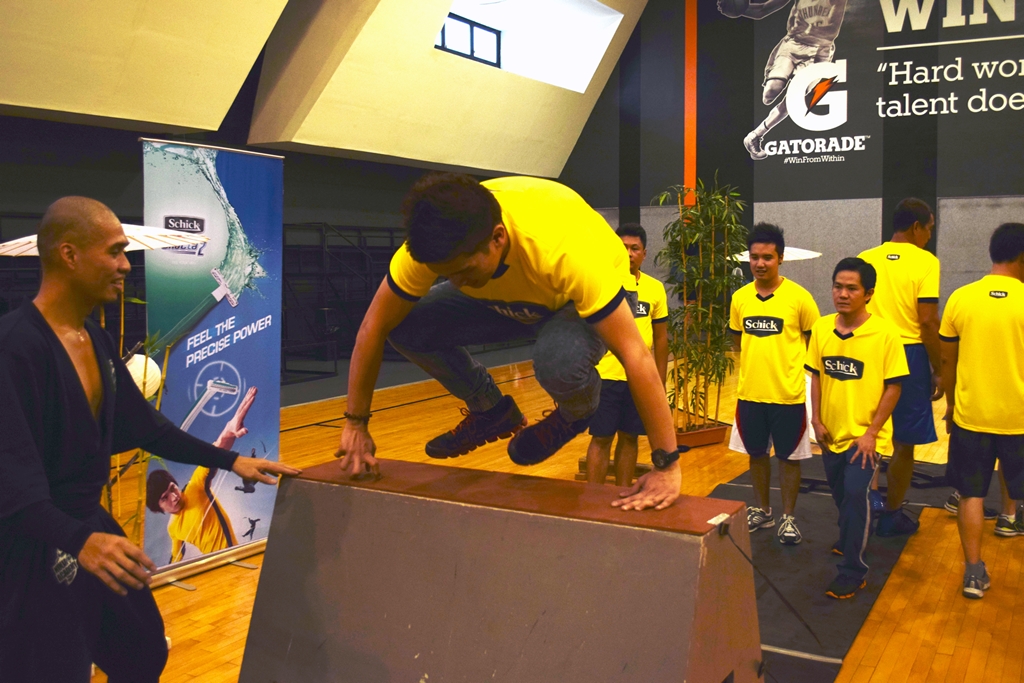 Looks easy? Yep, it does. But if the vault is almost chest-high (like the one shown in the picture), it becomes harder. You'll need to work out your arms to push yourself up. This should be doable for most young people but it takes a lot of practice to perfect the move.
Precision Jump
The next lesson we learned is something which they call "Precision Jump". From the word itself, you have to jump from point A then land to point B with precision (duh) without going off-balance.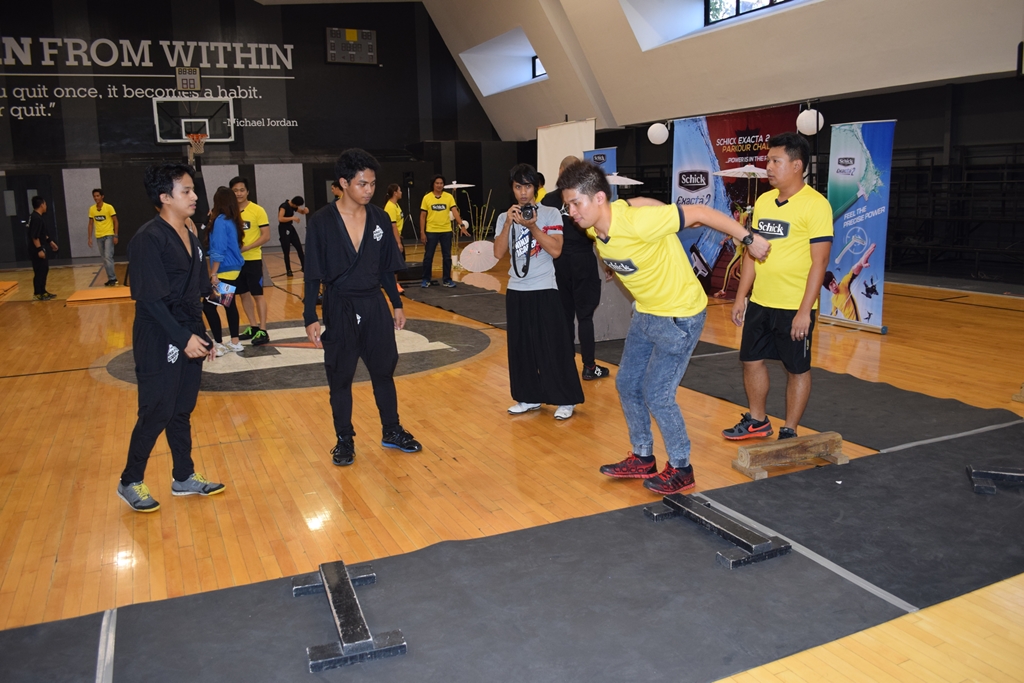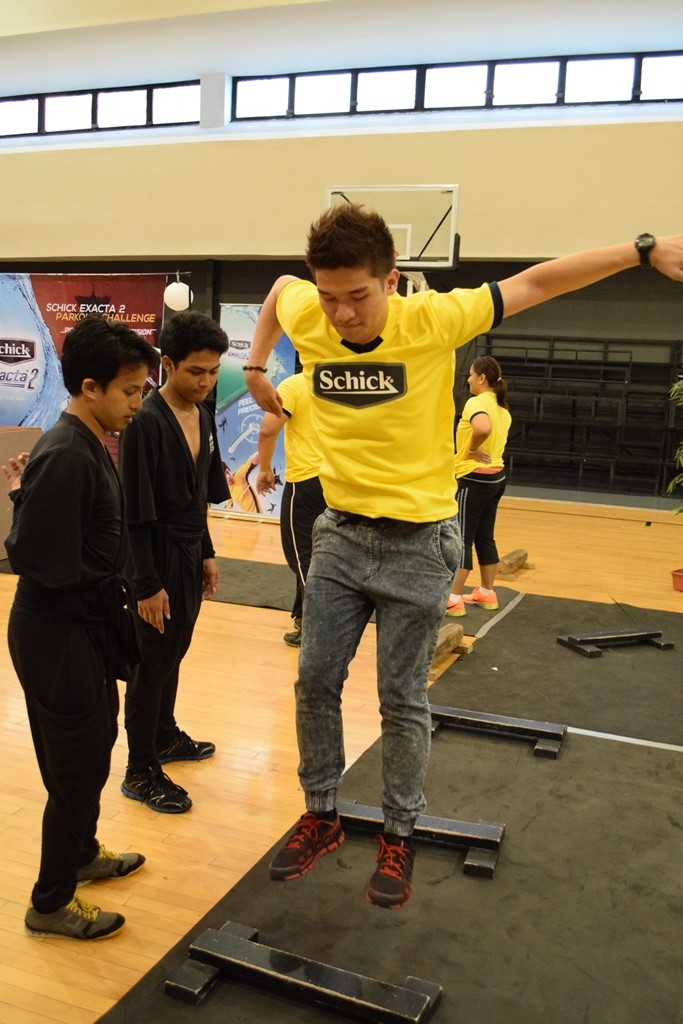 It was fun but I had a little trouble landing on the plank of wood because my shoes were a little slippery.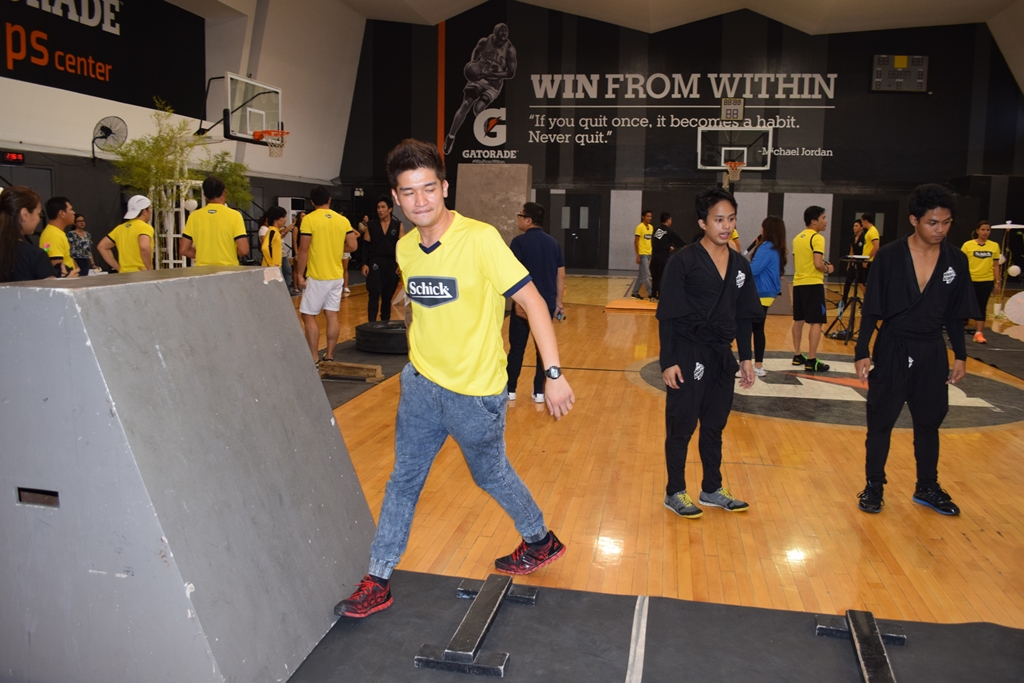 Wall Run
Perhaps the most difficult skill during the beginners course was the wall run. The idea is for you to climb a wall which is about 8-10 feet tall and jump to the other side of it.
To achieve this, you'll have to run fast then kick the wall with your dominant foot (right for me), and then using that momentum, attempt to propel yourself until your hands grasp the top of the wall. Afterwards, you'll have to lift your body and pull yourself up until you are able to sit on top.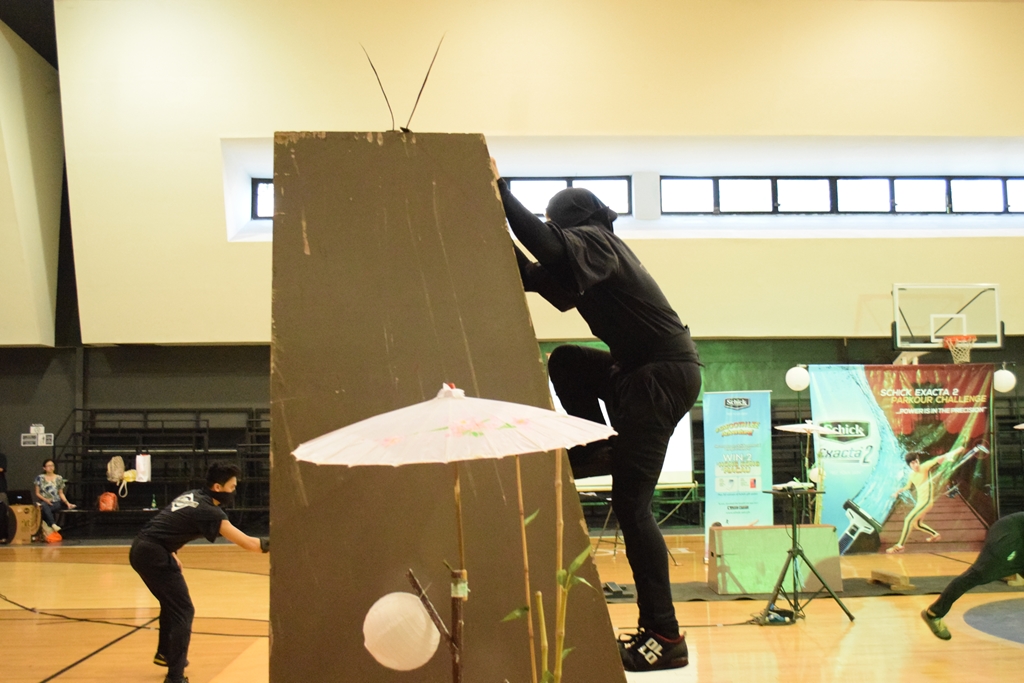 And it's not yet over. The next thing you need to do after you reach the top is to jump from a height of 8-10 feet.
Now that is not an easy feat especially if you fear heights like me. Truth be told, I only completed halfway of this challenge because I don't think I'll make it through without enough practice. I also have work the next day so I have to be sure I am still in good shape when I return to the office. Haha!
Parkour Roll
The last, and maybe the easiest skill to learn for me was the Parkour Roll. Remember how Ninjas in movies would attempt to jump from a certain height then upon landing, roll on the floor? That's exactly the concept here.
To do the roll, you'll have to curl your whole body first into a shape of a ball so that your head is protected. Afterwards you push your whole body and "spin" like a ball.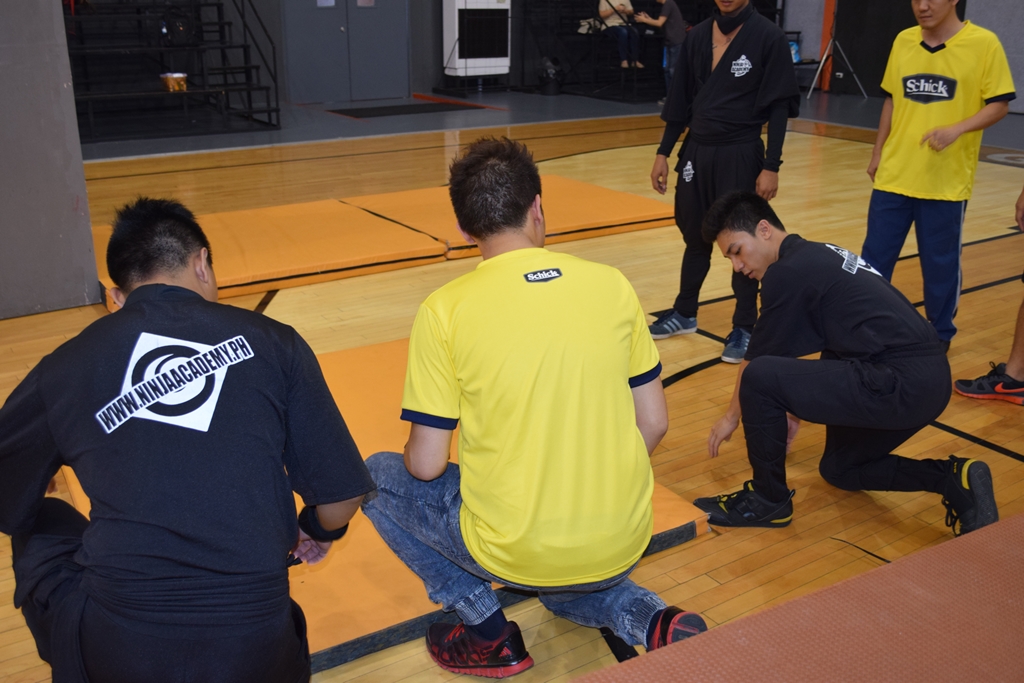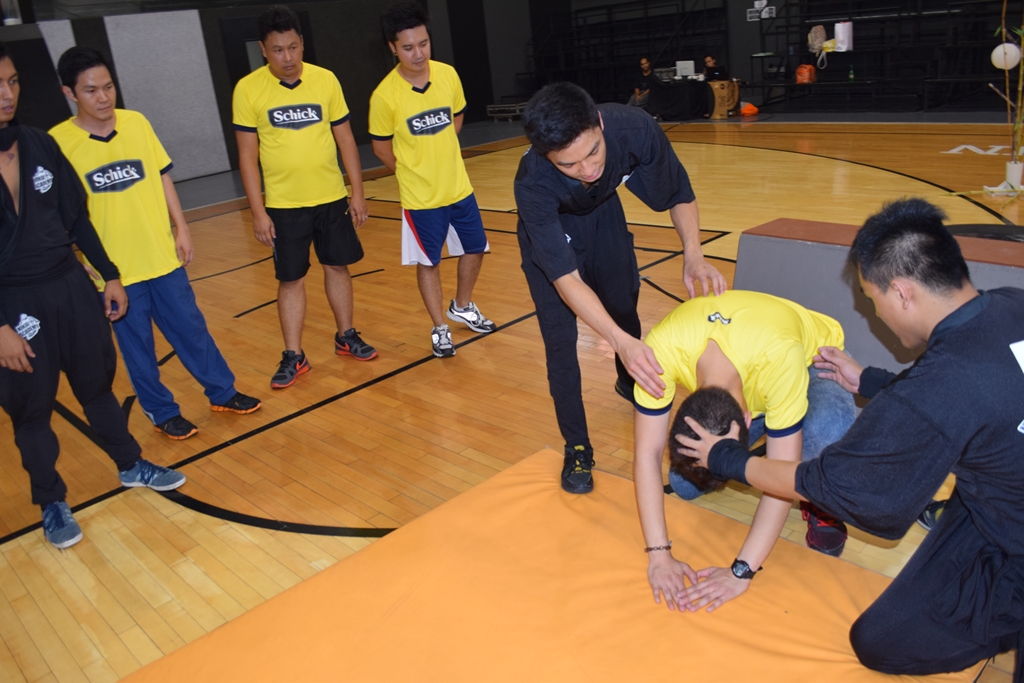 I've always wondered why they do this roll in the movies and being the curious guy that I am, I didn't hesitate to ask. The instructors told us that the reason why ninjas often do this move is for the body to "ease" and absorb the pain after jumping from a high wall. Makes sense!
 *    *    *    *
Now there you have it. Those are the four basic Parkour skills that you will learn with Schick and Ninja Academy. It's fun (and yes, a bit risky) but I enjoyed it because it's a practical thing you can apply in your life. I even remember that all of us during the event were joking to use these Parkour skills along the streets when we are running late for school and at work.

 But I'm kidding guys. As I've said, please don't try this on your own. Our teachers here are experts and have been doing this a long time now.
About Schick Exacta 2
I've been using Schick Exacta since 2010. When its successor, the Schick Exacta 2, launched a couple of years ago, I was more than delighted with its new features.
Just like in Parkour where you need to leap through the obstacles flawlessly, the Schick Exacta 2's lubricant strip glides through my face smoothly. Using its dual blades, it eliminates unwanted facial hair thus giving me a clean shave which the girls like.
Also, cleaning the shaver is a breeze with its push cleaning button. The kit sells only for 79 Pesos while the refill is being sold for only 38 Pesos.
Win a trip to Hong Kong with Schick Exacta 2
Schick is giving every guy (age 18 and above) a chance to star in their own commercial and win fantastic prizes (i.e. Trip to Hong Kong dude). And yes, that includes you!
All you need to do is download the Schick Smooth Lee Adventure App (available in iOS and Android) and replace Smooth Lee (the actor's face) with your own picture and you're all set. Easy? You bet! Check how I created mine. (Don't judge haha)
Entries will be reviewed by Schick's representatives and you get a chance to win awesome prizes. The Grand Prize is a trip a trip to Hong Kong / Macau. While the second prize and third prize gets an Apple iPad Air 16 GB and Samsung Galaxy Tab Pro 8.4 respectively. There will also be a bunch of consolation prizes.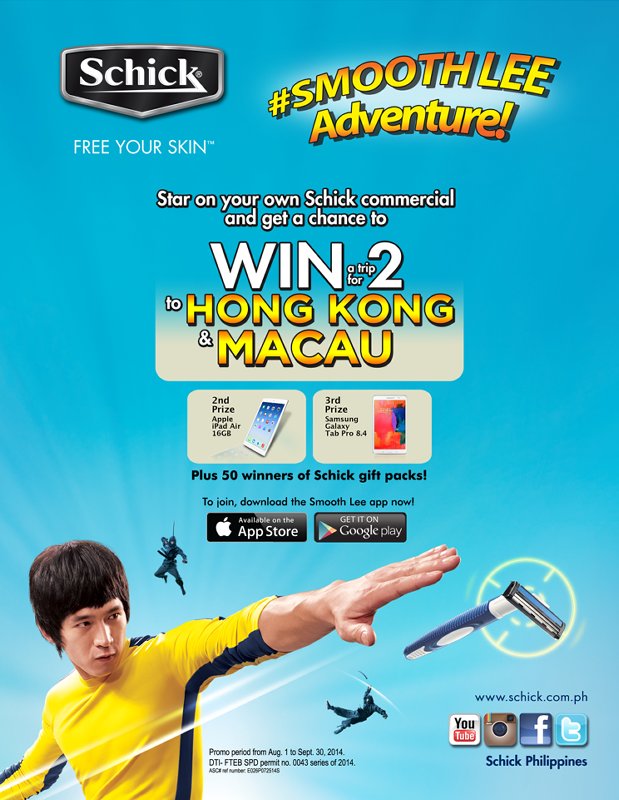 For more details, visit www.schick.com.ph and like Schick on Facebook. You can also follow Schick on YouTube and watch the promotional video below for instructions on how to join the promo. Deadline of entries has been extended to November 30 only.
That's all bros. Follow Pinoy Guy Guide on Twitter and Facebook to get the latest news on Parkour and other hobbies for men.
Disclosure: The Schick Exacta 2 Parkour Challenge is a collaboration between Schick and Pinoy Guy Guide.