I first learned about Lee Cooper when I stumbled upon their apparel section in Landmark Trinoma about a year and a half ago. Ever since that fateful moment, I got instantly hooked by their brand and by their clothes in general. To cut the story short, I've become a fan in an instant.
You have probably seen me wear Lee Cooper in my post here and one thing I liked about them is that they are one of the few clothing brands that have successfully brought British-inspired menswear in the country. So as soon as I found out that they opened their first full-fledged, stand-alone store in Market! Market!, I ran there as fast I could.
Their store is located at the ground floor near the mall's entrance facing One Serendra.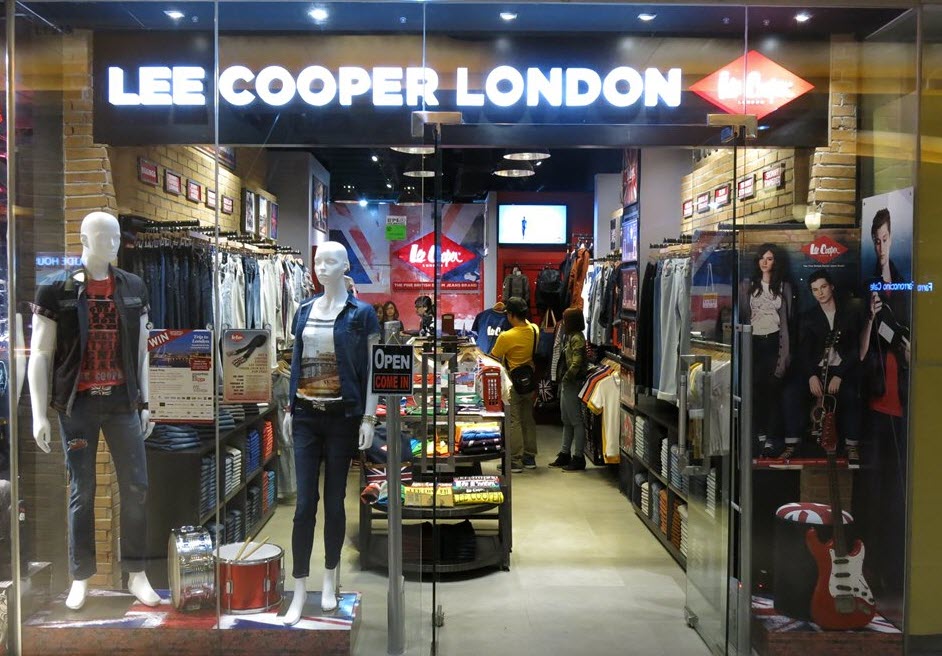 The interior design of their shop feels so London and so Europe.
And look at their fitting room. There is the famous Big Ben clock and London Eye. How cool is that? Even the stool has the Union Jack flag of the United Kingdom.
Are you ready to have a glimpse of how their clothes for men look like? Here it goes. Let's start with their jeans.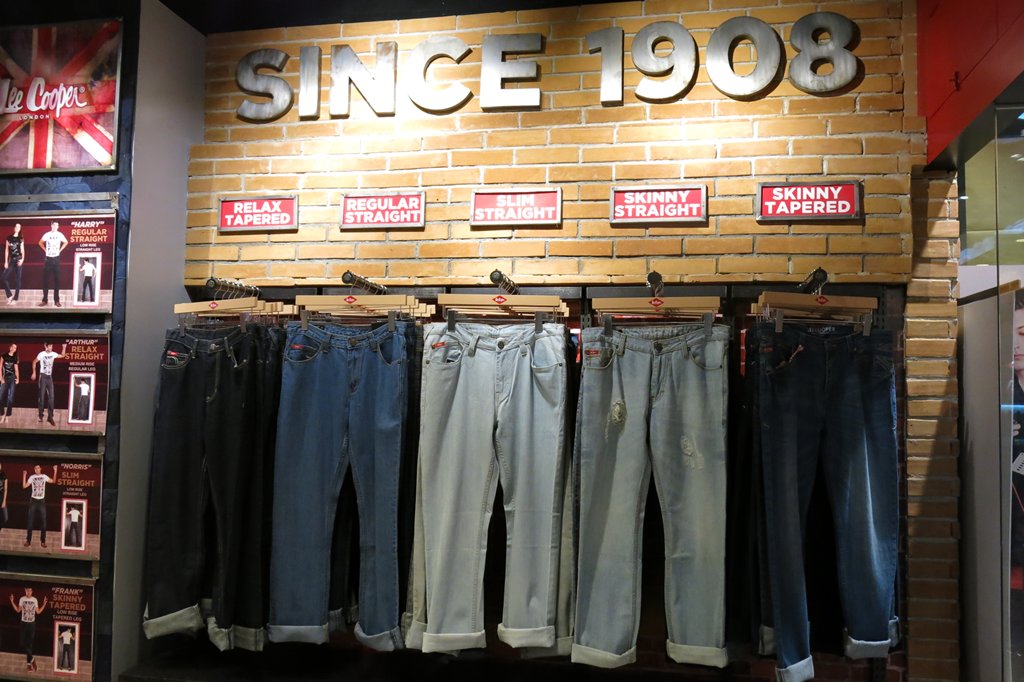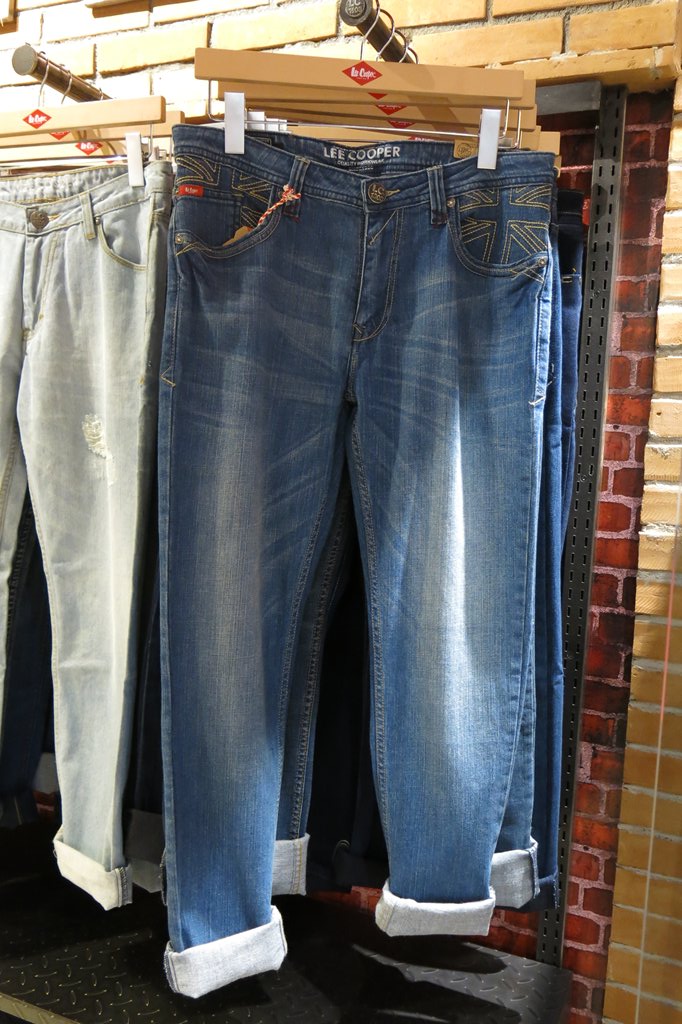 Then over here we have some of their bags and tops for men.
You will notice that Lee Cooper loves the worn down and wash out look for the guys as you will see in the denim-inspired tops here.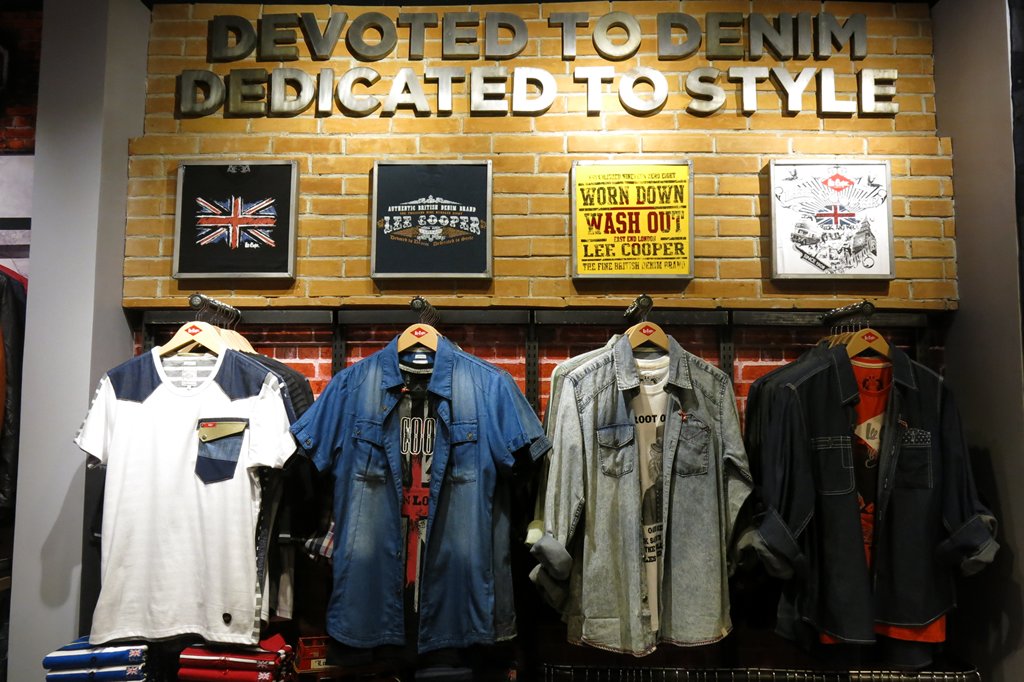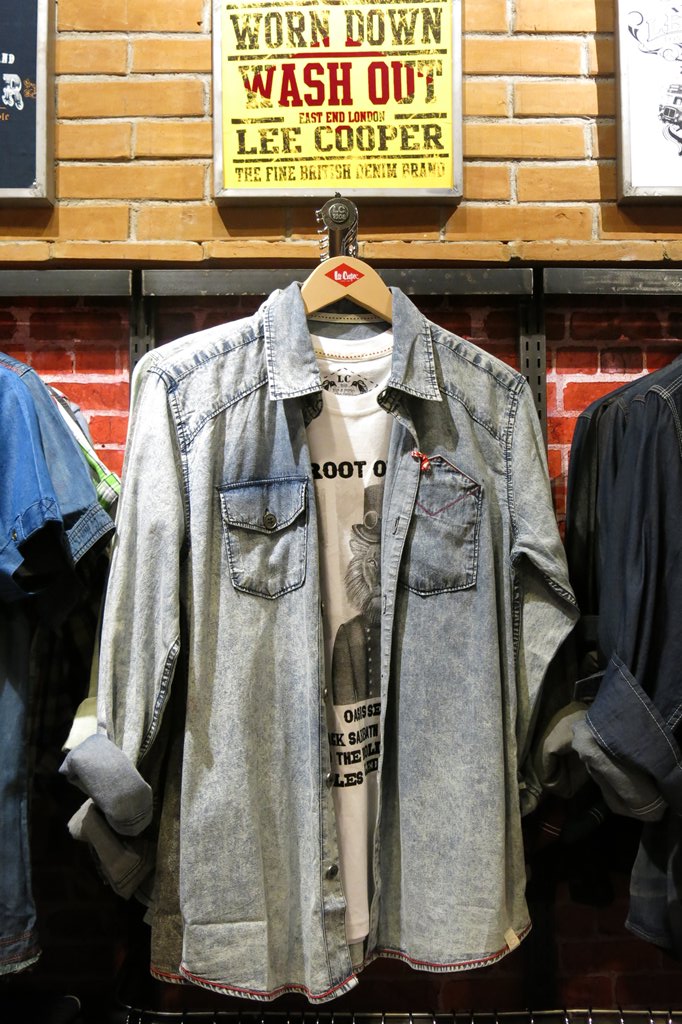 Not  to mention that they have the coolest jackets for guys. Check this out.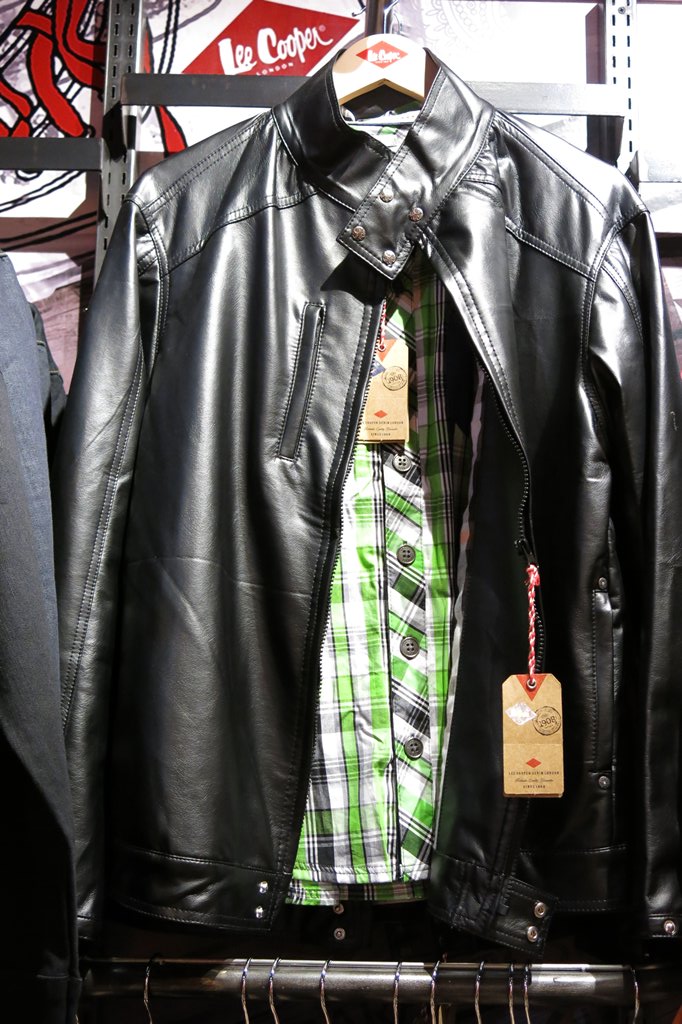 You will surely drool if you saw the rest of their jackets. I wanted to buy everything I saw at their store. Help!!!
An hour and five fitting room sessions later, I found myself buying three shirts, a pair of jeans and a Lee Cooper jacket. I am now completely broke! Haha.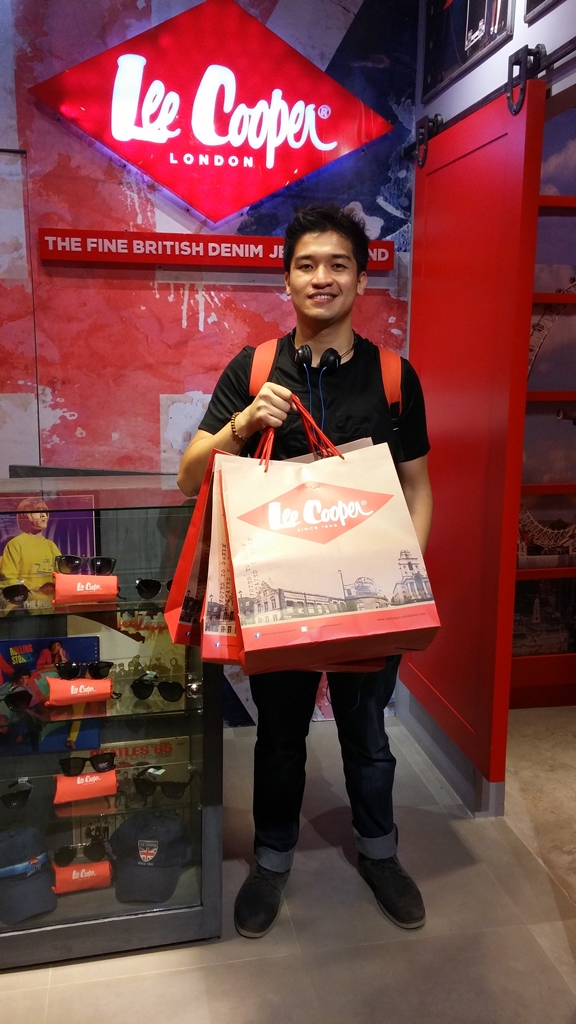 Congratulations Lee Cooper and thank you for inviting Team PGG to feature your new store. I will be so back!
Hey bro, get the latest PGG updates. Follow Pinoy Guy Guide on Twitter and Instagram.