It's been a while since Gillette launched a top-of-the-line razor for men. So when I received an invite to the launch of their newest innovation in men's shaving, I was more than thrilled.
It was a rainy day, some two weeks ago, but my good friend and I decided to brave the bad weather because we were too excited to see what Gillette has been working on all these years. The venue of the launch was the now popular than ever men's barbershop, Felipe & Sons. During the event, Gillette collaborated with Esquire Philippines to do a press release and introduce their newest product in the market today called Gillette Fusion ProGlide with Flexball Technology.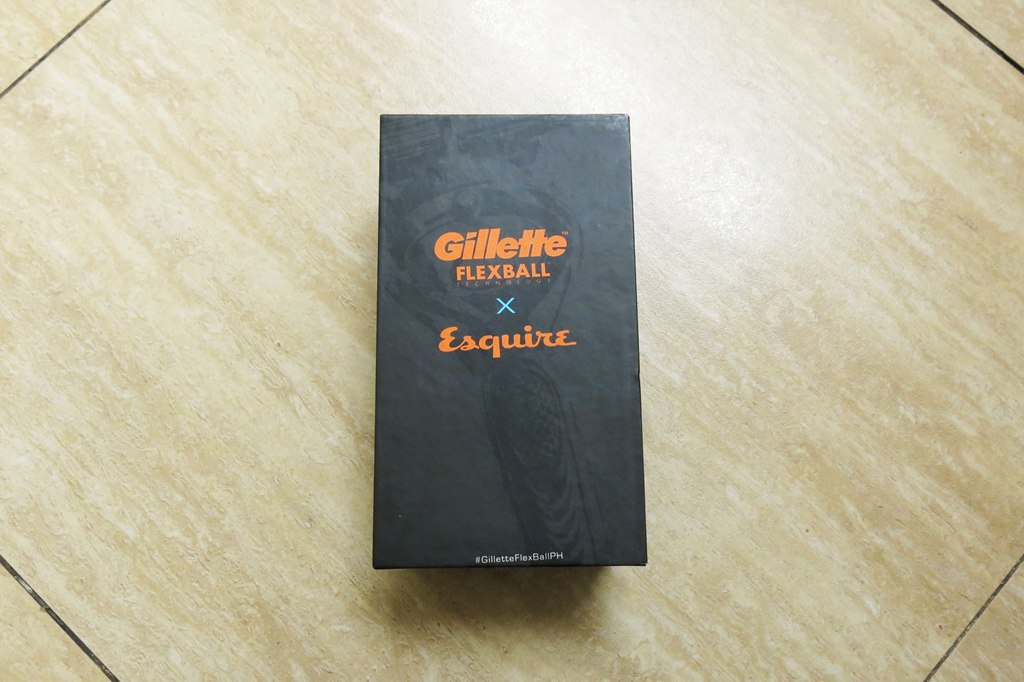 So let's do a little unboxing. Like all top of its class products, Gillette Fusion ProGlide Flexball men's shavers are shipped with robust packaging materials. By just looking at the package, you'll probably guess that you would need a pair of scissors or a cutter to crack it open.
Thankfully, that's not the case because your hands are all you need. That's because the carton at the back of the package has dotted lines which you can tear apart easily. Here's the shaver (left) with a 2-cartridge refill (right) sold separately.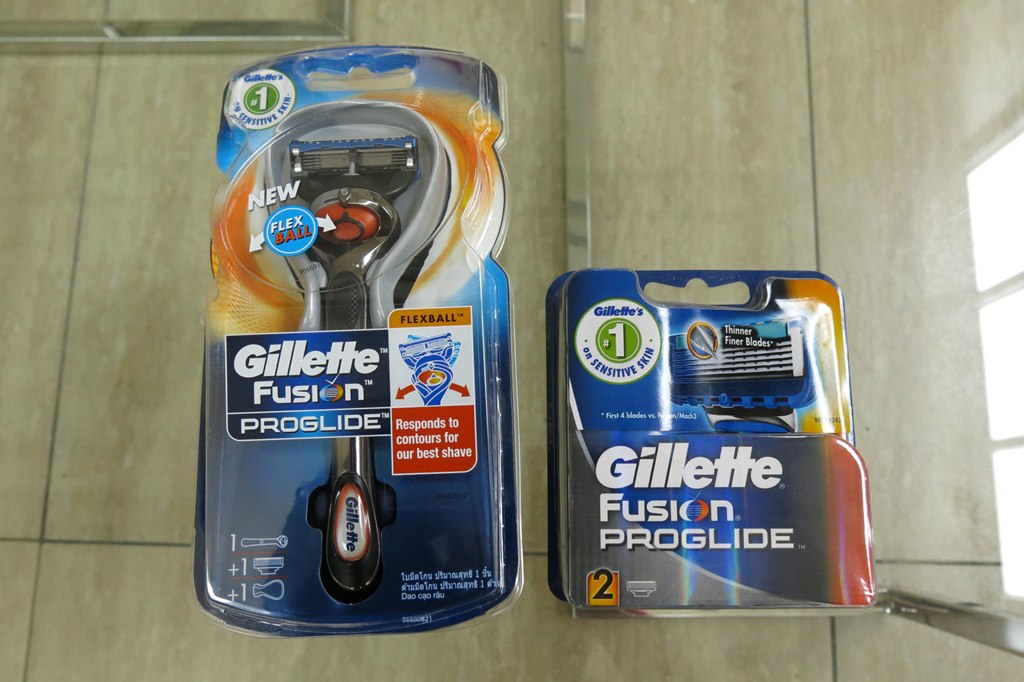 Gillette Fusion ProGlide is made of premium materials. It feels heavier than most razors and I loved the fact that it has a metallic feel. I hate to give this comparison, but it actually felt like the iPhone of men's razors. I also noticed that its ergonomics was pretty good. It gives you a firm grip.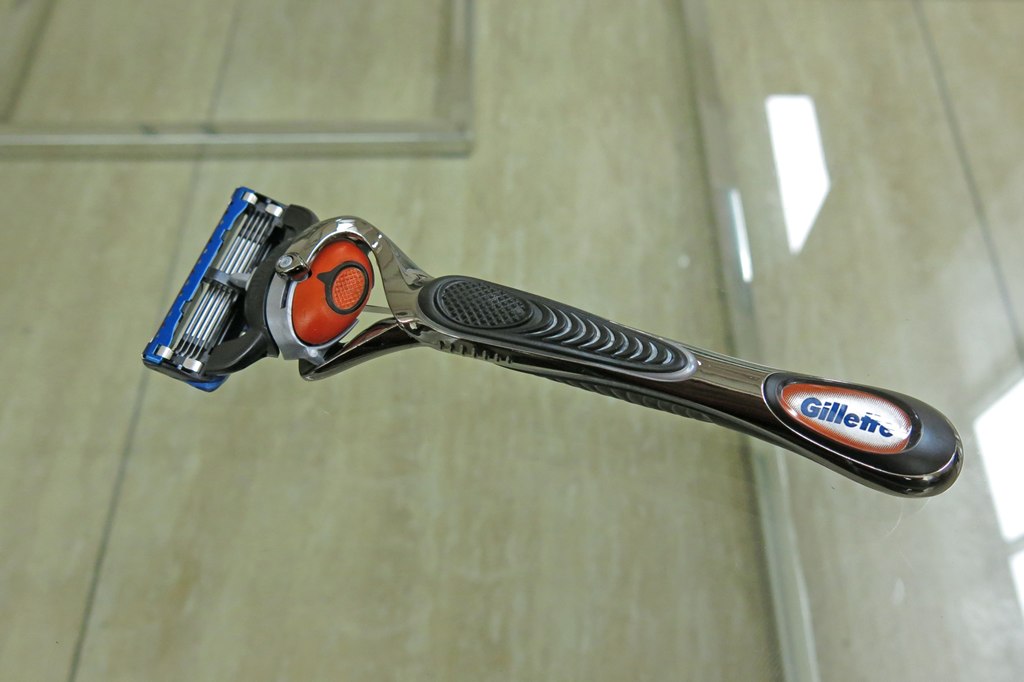 Flexball Technology
If you ever wondered what's so unique and special about Gillette Fusion ProGlide, it's none other than its groundbreaking Flexball Technology (the orange ball at the razor's back).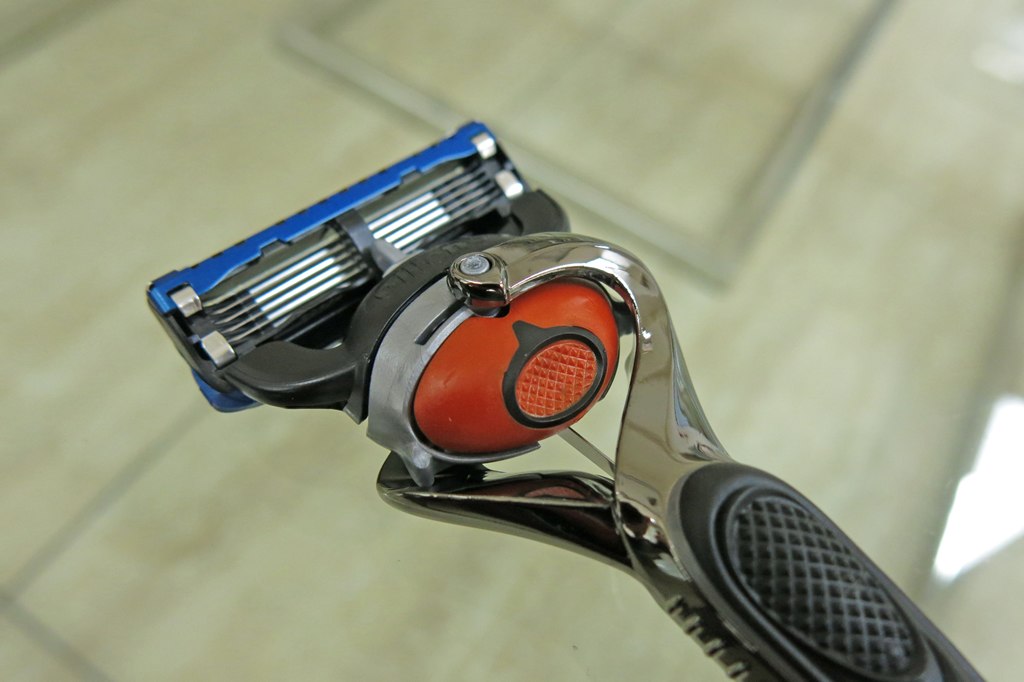 What's magical about it, is that with the help of this Flexball, the head of the shaver can be twisted to the right…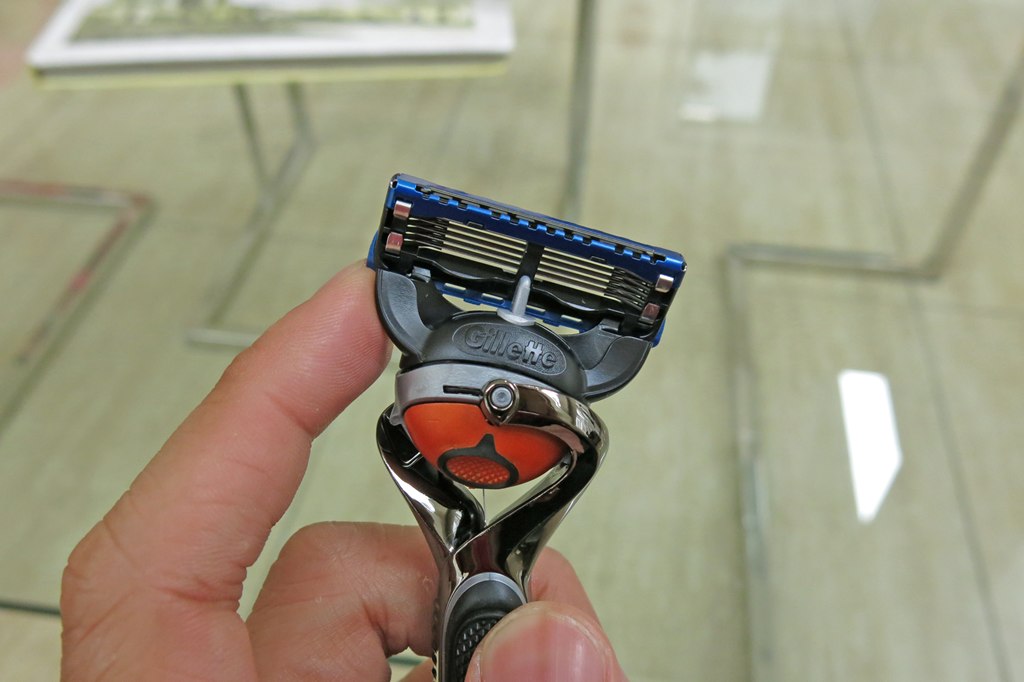 and twisted to the left.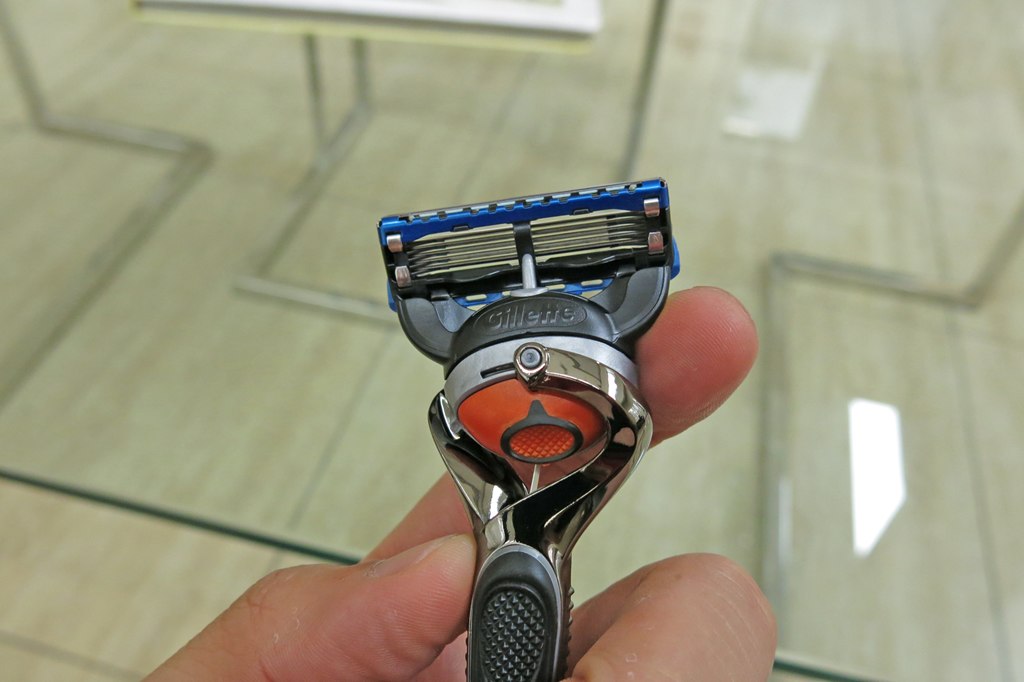 Not only that. The head can also bend at an almost 90-degree angle, going from this…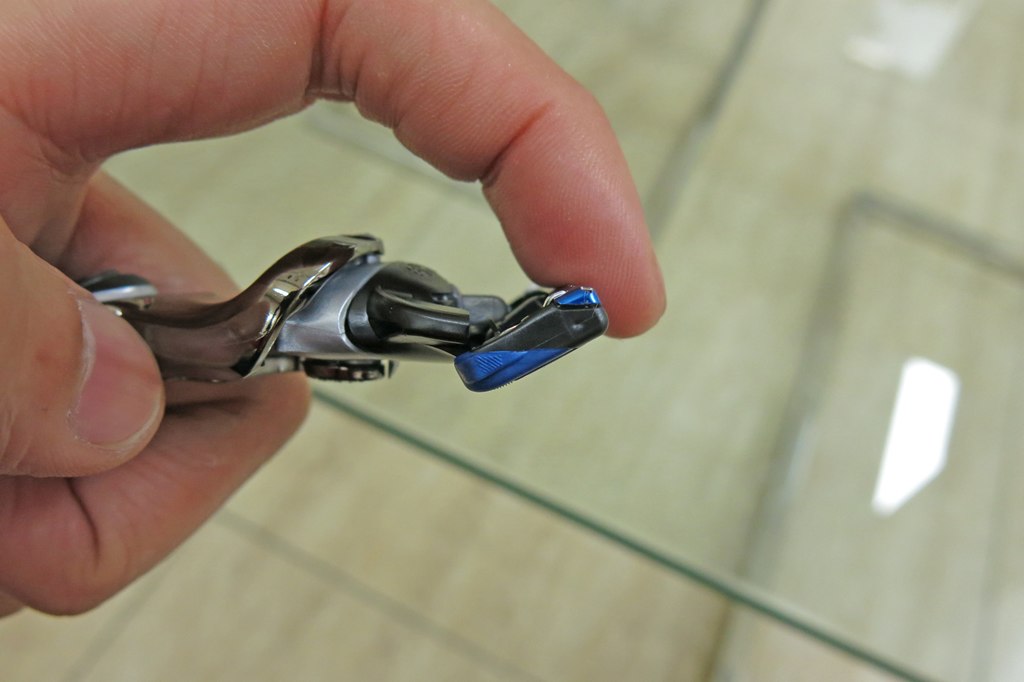 to this…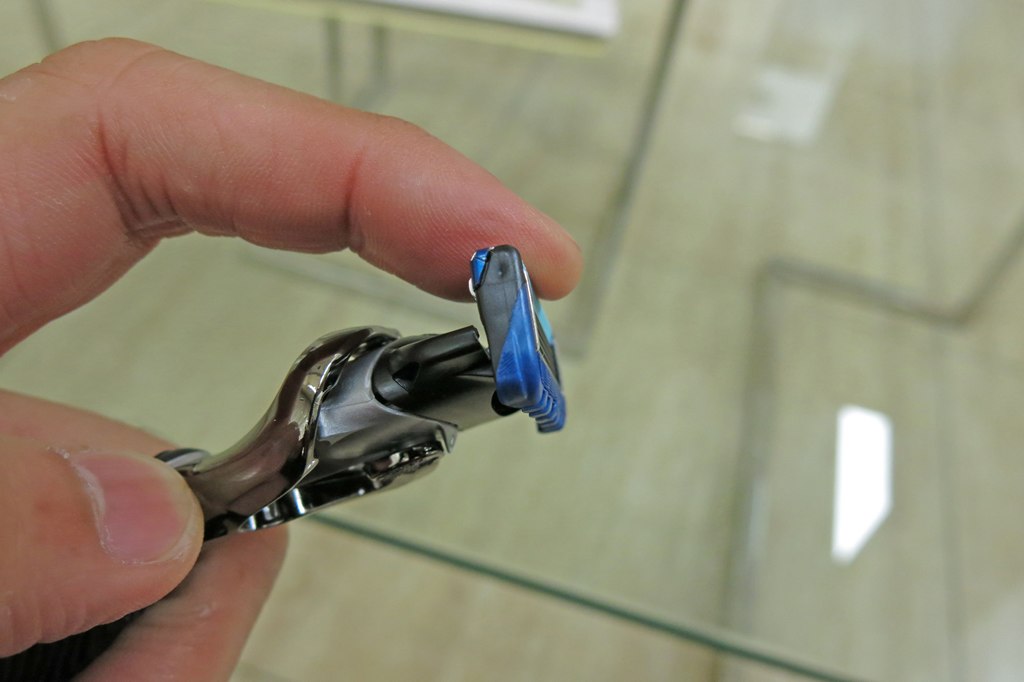 Gillette tells men that with the Fusion ProGlide, there's no need for you to frown, smirk and look silly in front of the mirror while shaving. Because, after all, it's the razor that adjusts to the shape and contour of your face and not the other way around.
Play the video below to see the shaver in action.
The Gillette Fusion ProGlide has five pieces of blades. It means serious business and having shown you how flexible it is, you have to make sure that your face is well-prepared before shaving to avoid any risk of getting cut. By that, what I mean is, you should wash your face with warm water and apply a generous amount of foam before getting started.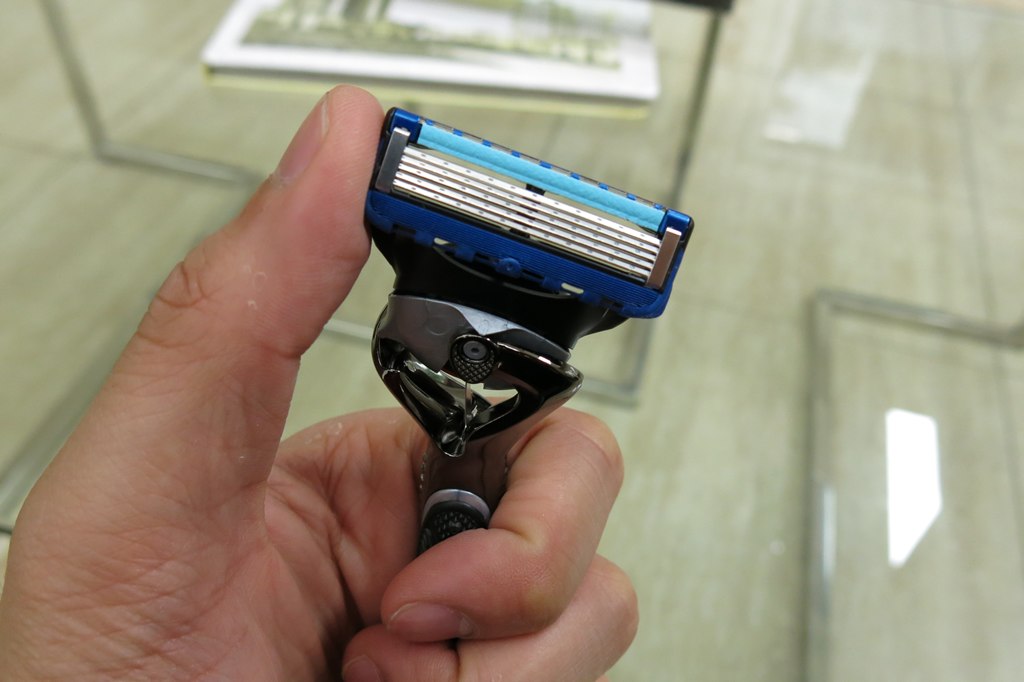 Having used it myself, I'd say that this razor is one of the best to date if you want a smooth and clean shave with no traces of stubble at all.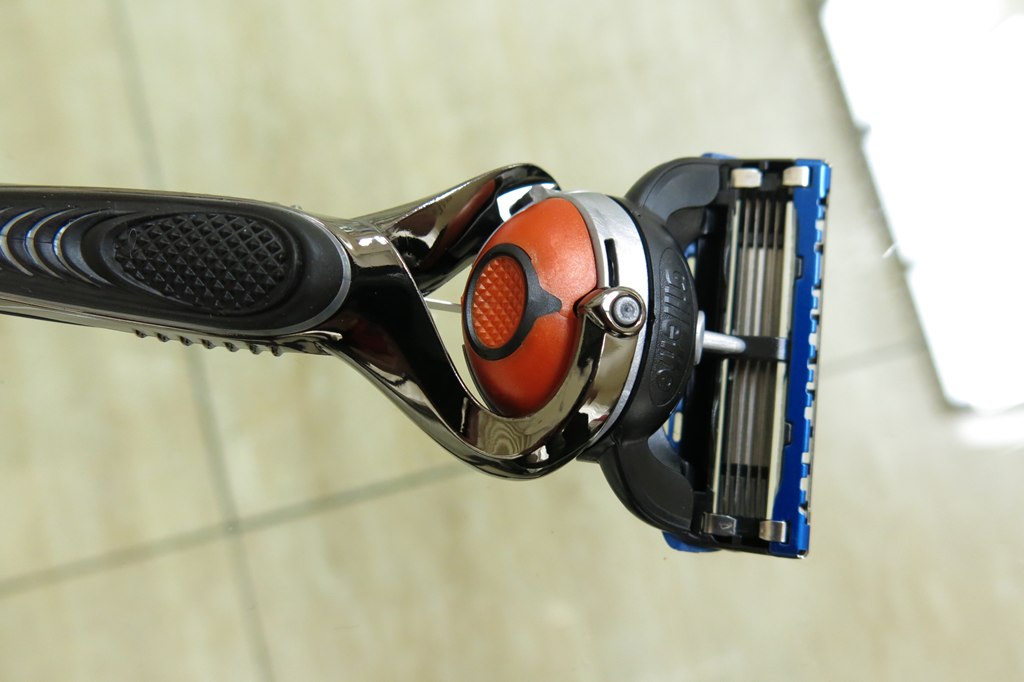 I also noticed that a few days after using it, my stubble grew out evenly throughout my face. It just proves that unlike other razors, this one indeed gives you the most even and most symmetric shave possible.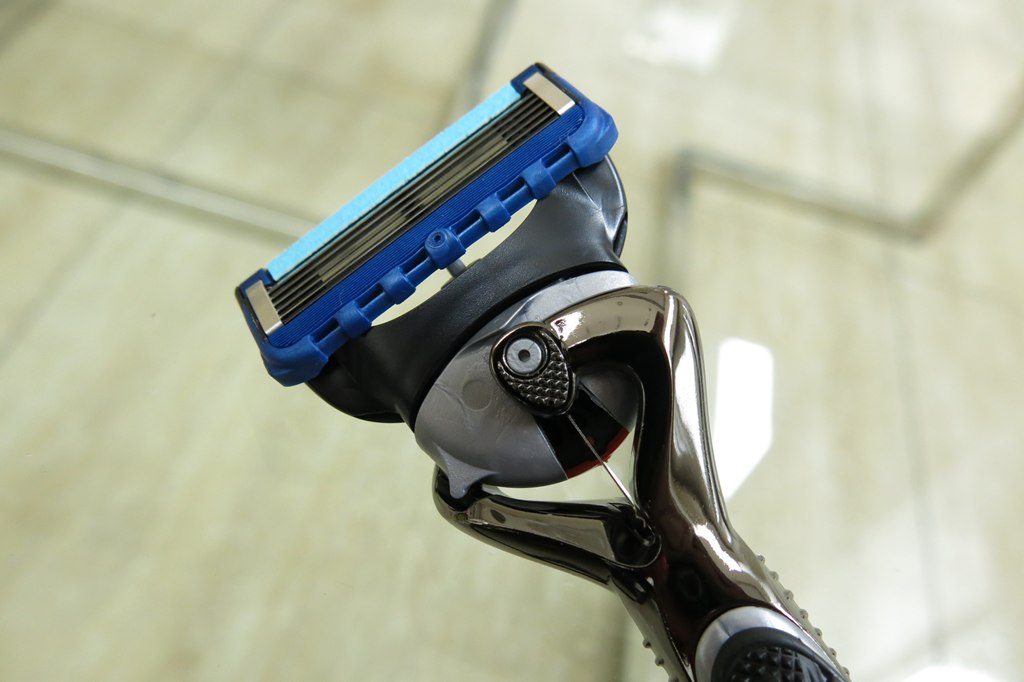 It's not cheap though. The shaver itself costs 500 bucks and its refill, containing 2 cartridges are being sold at 1,098 Pesos.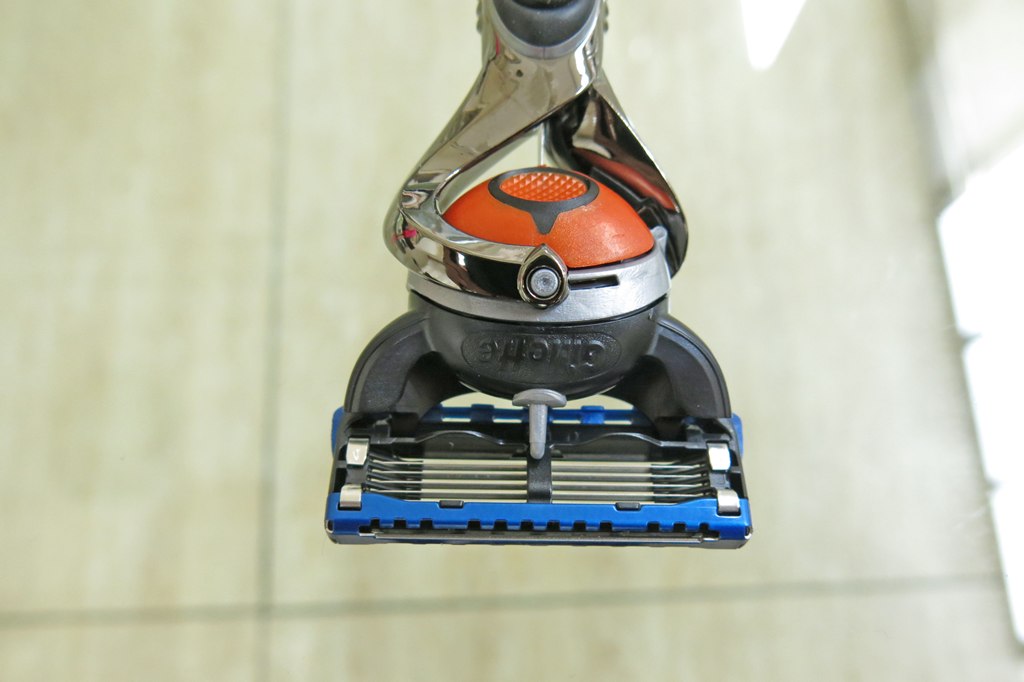 But Gillette says that it would last for several uses. How many that is remains to be seen. I'll let you know when I find out.
How about you? Have you used this shaver before? Don't forget to comment below and share how your experience was.