After a long and hard day at work, we look forward to evenings where we get to socialize with our friends to tell stories about how good (or bad) our day was amidst two or three bottles of our favorite beers right at a bar across the street.
For our bros near Quezon City looking for a nearby place to hangout, we have some good news for you. Dencio's is back at the heart of the bar and grill capital of the Philippines. Located in Tomas Morato, the two-storey Dencio's Bar and Grill is the newest hangout for fellas who love to booze, eat some tasty grilled food and chill to good music performed by live bands and guest DJs.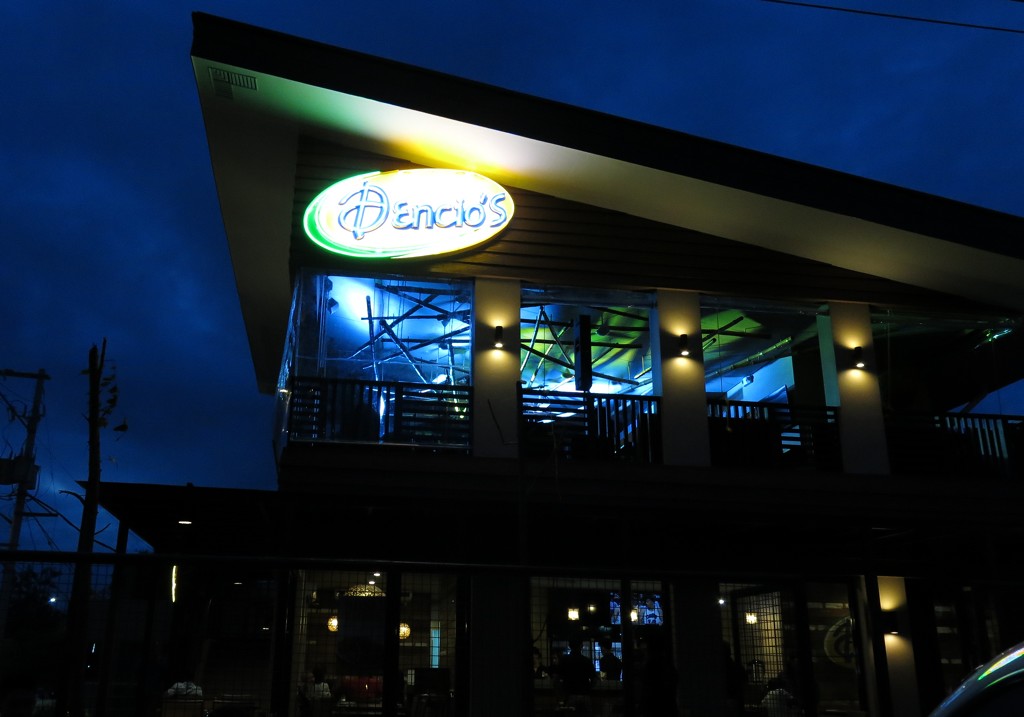 My brother and our common friend went to this newest Dencio's branch a few weeks ago to witness their grand opening and here are some of the fascinating things that we found.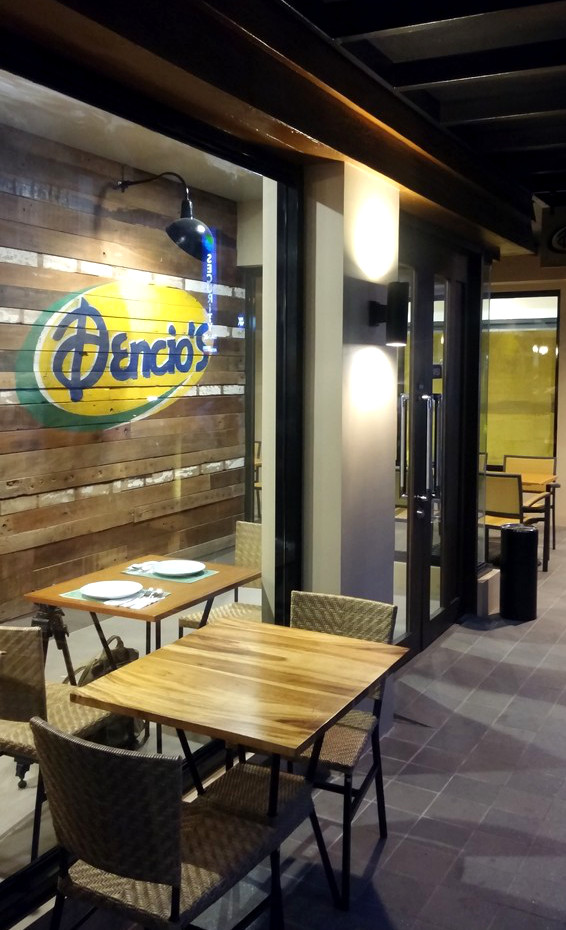 Their ground floor houses their airconditioned resto-bar for those who want a cozy, quiet and relaxing place to dine.
While the second floor, where we chilled, was where all the fun and music was. It is a covered, open-air, nicely-lit bar where live bands perform in the evenings: an ideal spot to hangout with your bros.
During our visit, we ordered Dencio's best-selling "Pulutan" menu which consisted of sisig, crispy pata and nachos.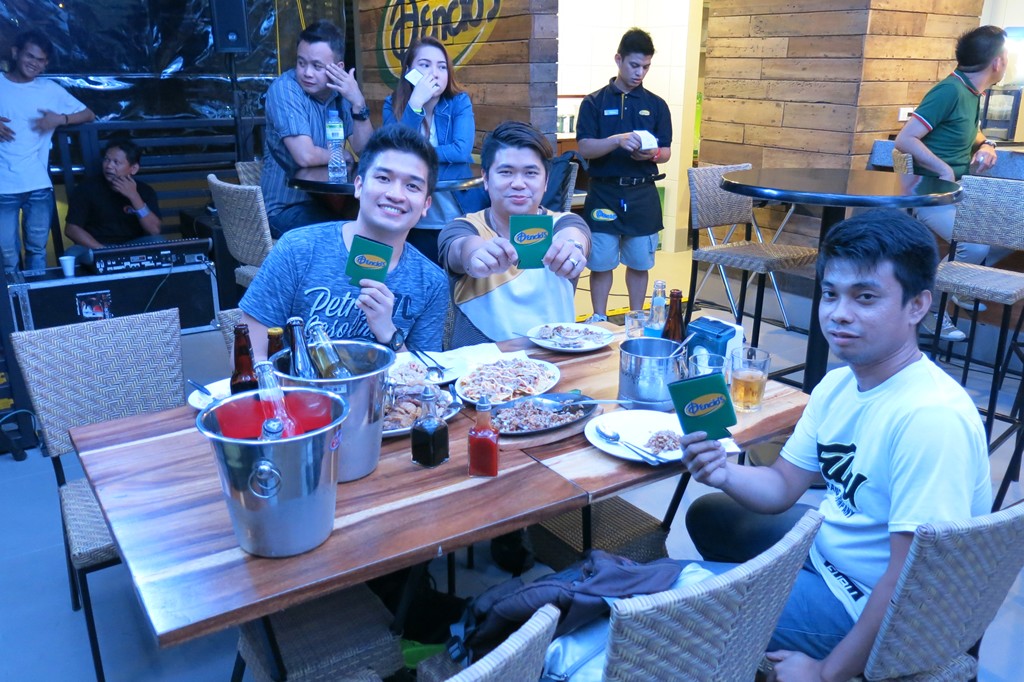 Evidently, our order wouldn't be complete without having two buckets of beer. Dencio's carries almost all top beers including Brew Kettle Beer which is not so common but which I've recently become a fan of.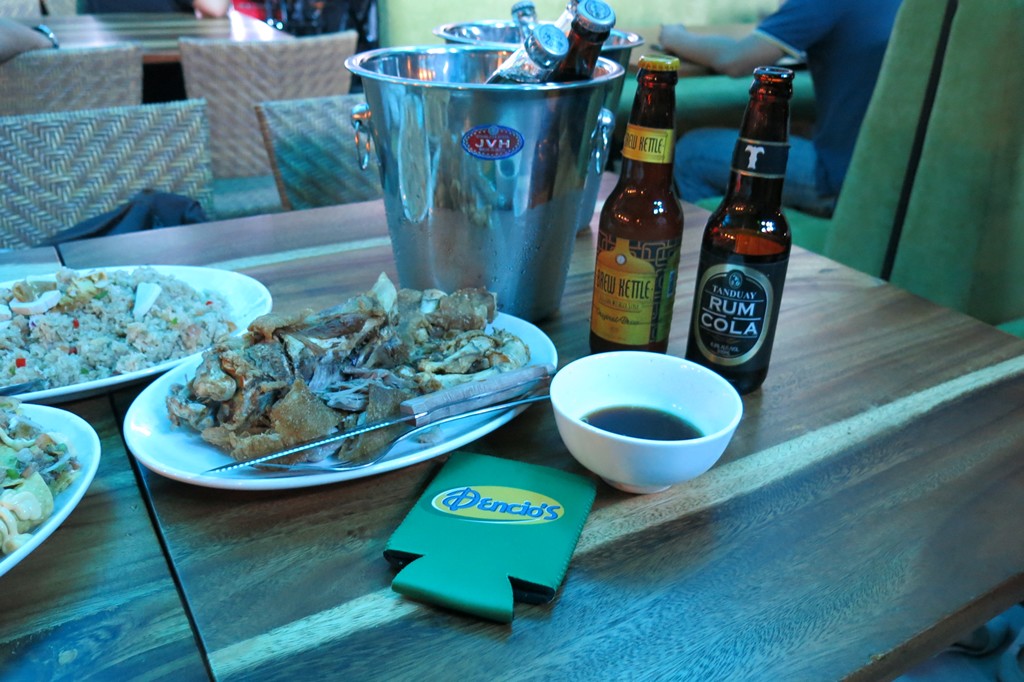 And who would have thought that they also serve yummy desserts like this Leche Flan? I ordered it just for fun but I didn't know it was heavenly and creamy.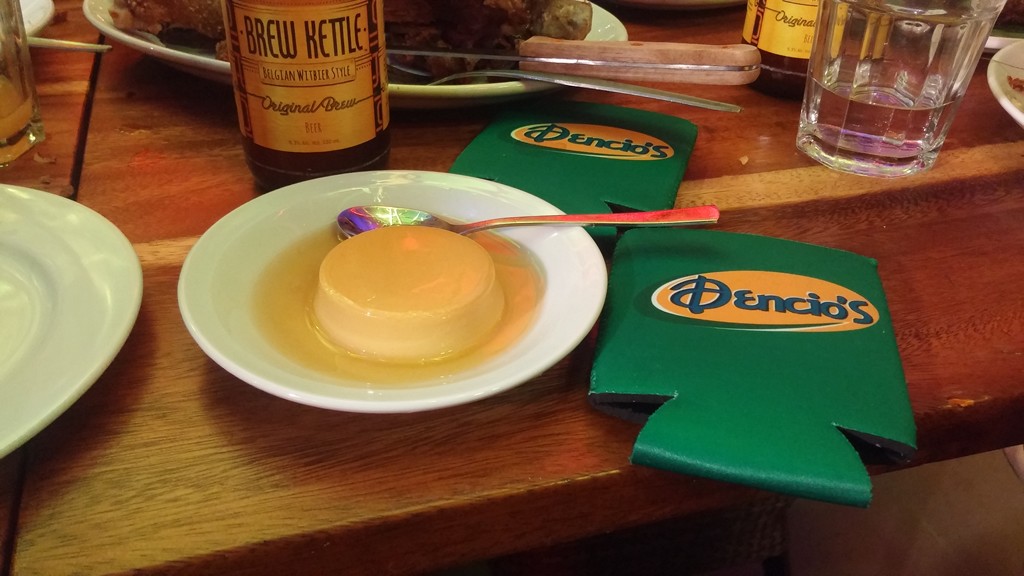 One of the bands who had a gig during their opening night was Up Dharma Down. It was great seeing them perform their hit singles Feelings, Tadhana and Oo live in person.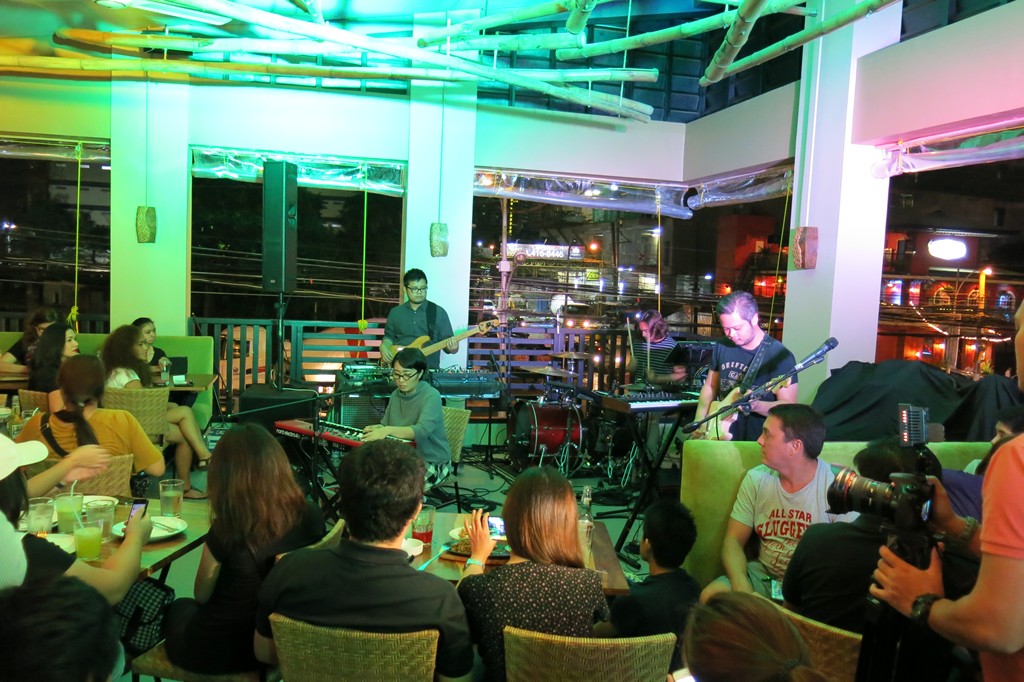 Aside from live bands, Dencio's Morato also invites guest DJs to spin to dance music while the rest of the crowd groove to it. If you work or live near the area, check them out with your mates. They are situated in Scout Borromeo cor. Tomas Morato in South Triangle, QC. See you there for some chillax with the bros.
Disclosure: This post is a collaboration between Dencio's and Pinoy Guy Guide. Drink Moderately.
Follow PGG on Instagram, Twitter and Facebook to get more updates on new hangouts for the bros.
Join the discussions at the PGG Forums.