There are some things that you don't like to talk about in public. They are usually stories which are too personal that you'd rather keep to yourselves. An example of this is grooming rituals which includes manscaping, a term used to describe the act of removing or trimming hair on a guy's body for cosmetic effect.
While it is something that neither you nor I would speak of in front of our friends, here, on Pinoy Guy Guide, we believe that this topic is something which should be openly discussed as part of our duty and commitment to help guys in their everyday problems. This would also benefit men who would like to know more about grooming or manscaping, to be more precise.
Alright, let's begin. You see I think that manscaping should be classified in three different levels, depending on the extent of how a person does the practice as you'll see below.
Level 1: Facial Hair Only
Level 1 falls at the very minimum, which includes shaving your beard and mustache – something which is done by the majority of guys on a daily basis. For this, you would need a good razor or maybe a trimmer to shorten your facial hair and that's it. Self-explanatory.
Level 2: Face & Body Hair
In the modern times, aside from shaving your beard, some guys use small scissors or even a tiny clipper to trim chest hair, stomach hair, back hair (for those who do have) and yes, even your pubic hair.
Level 3:  Waxing
Only a very small percentage of guys reach what I call as Level 3 of manscaping. This is the level wherein some men would go to waxing salons like Lay Bare to have all their body hair removed.
But maybe you're wondering. Why the heck would a guy do that? Isn't body hair the work of testosterone on a guy's physical appearance which women find attractive?
Well, there are three plausible explanations why a guy would wax it all off. One is that these guys are probably male models who need to do it for a photo shoot. Two is that these guys are professional swimmers, a career where every strand of hair that causes drag during competitions must be removed in order to increase their chances of winning. Three is that they are just some average guy who wants to show off their abs at the beach.
Whatever their reasons are, I don't judge and I don't see anything wrong if you're one of the guys who go up to this level of waxing. It's your choice anyway. But as for me, I've only gone as far as Level 2, which is trimming some of my body hair on my own to keep it neat and tidy. This is what I'll be focusing about in the rest of this blog post.
Philips Body Groom Kit for Men
The good news is that, I recently found the perfect tool to help me trim my body hair. It's the Philips Men's Body Groom Kit.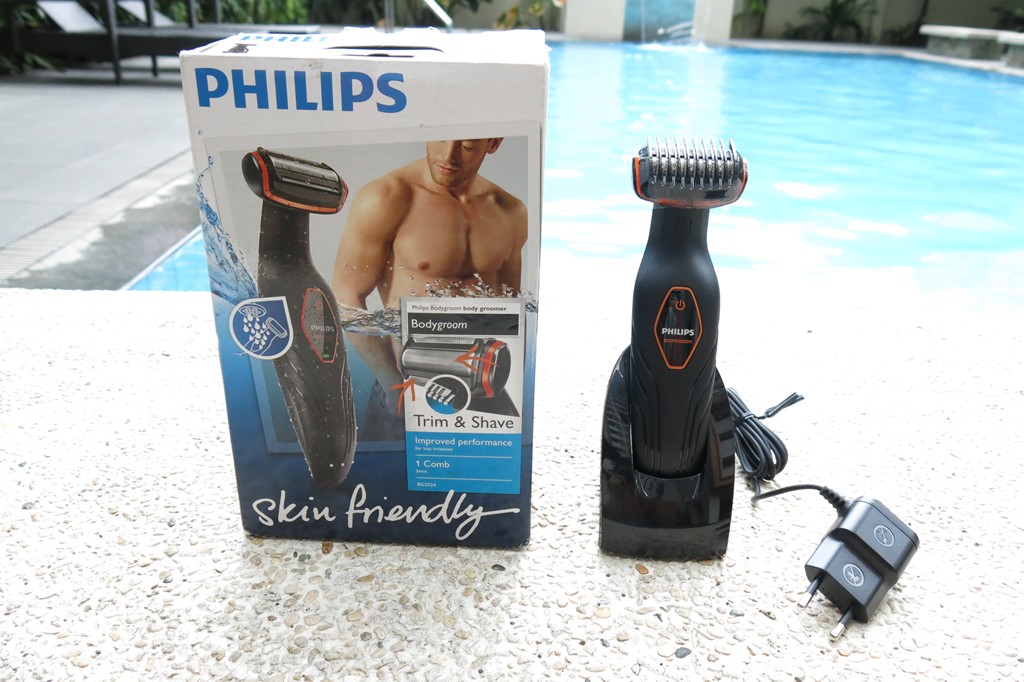 I discovered this device when Philips electronics had a warehouse sale near our office. What I found about Philips Body Groom is that you can trim your chest hair, underarm hair, stomach hair, back hair and even your pubes to make it more aesthetically pleasing when you're shirtless at the beach or when you're in the bedroom with your girl.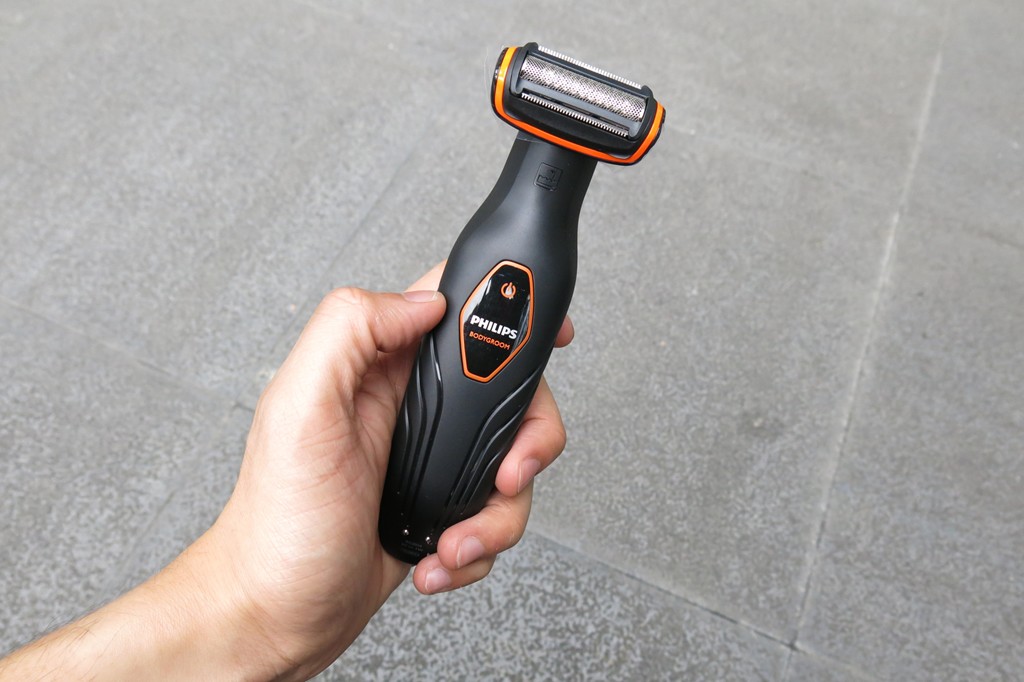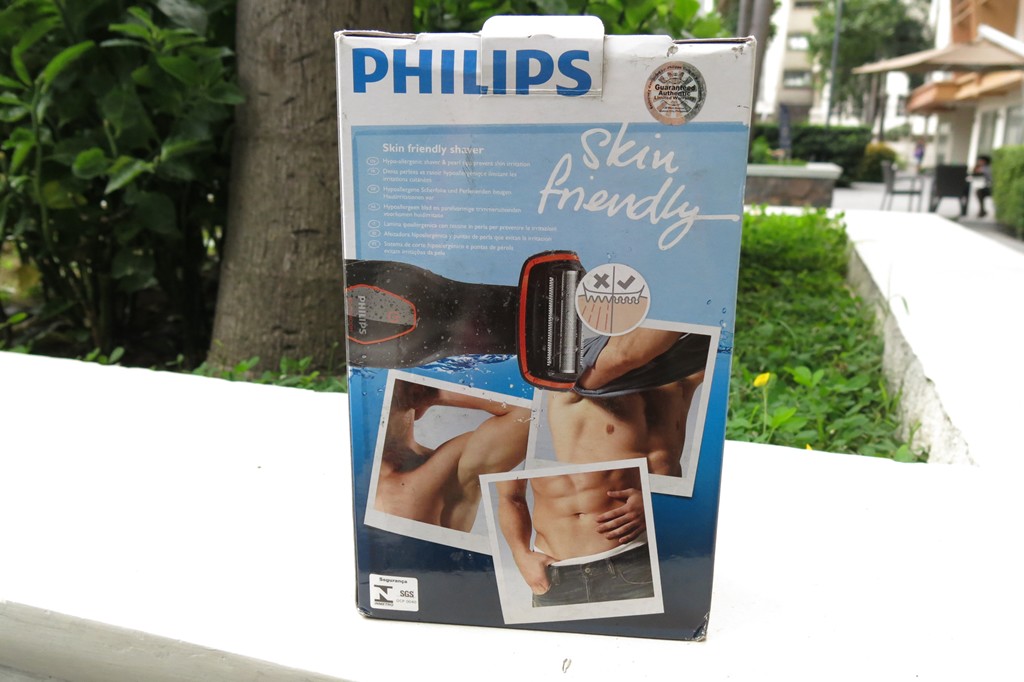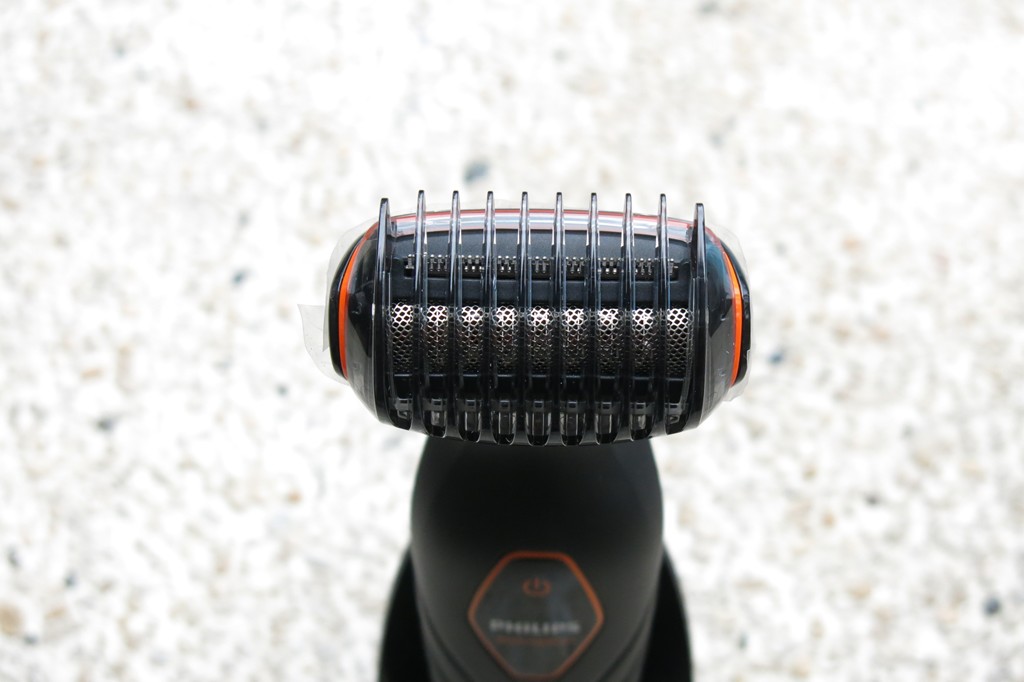 The device is powered by a built-in rechargeable battery and it has a removable comb that allows you to choose how short you'd like to clip your body hair. Removing the comb allows the device to cut closer to your skin resulting to an almost shaved look. I personally prefer to attach the comb to the device because I like to leave some hair on my body (and yes, some way down there) while keeping it short and neat at the same time.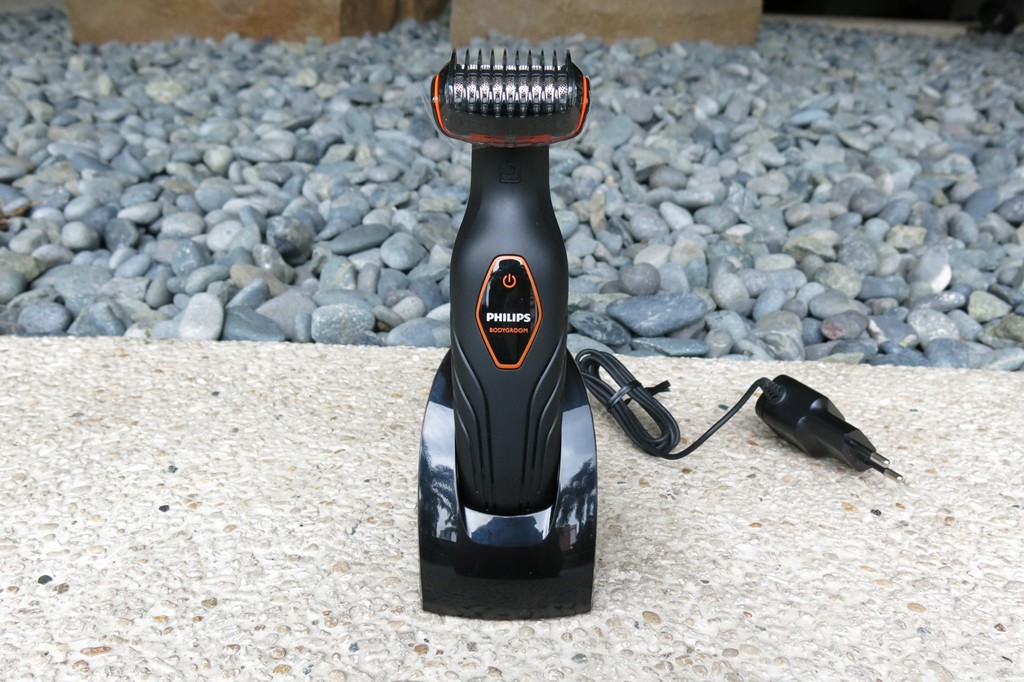 I admit that I was somewhat anxious to buy this device at first, but since I needed it and I wanted to write about it here on PGG, I put on some guts and paid for it. To my surprise, I saw a lot of guys also lining up at the cashier holding this same item. See? Everyone needs it, but no one talks about it. Haha.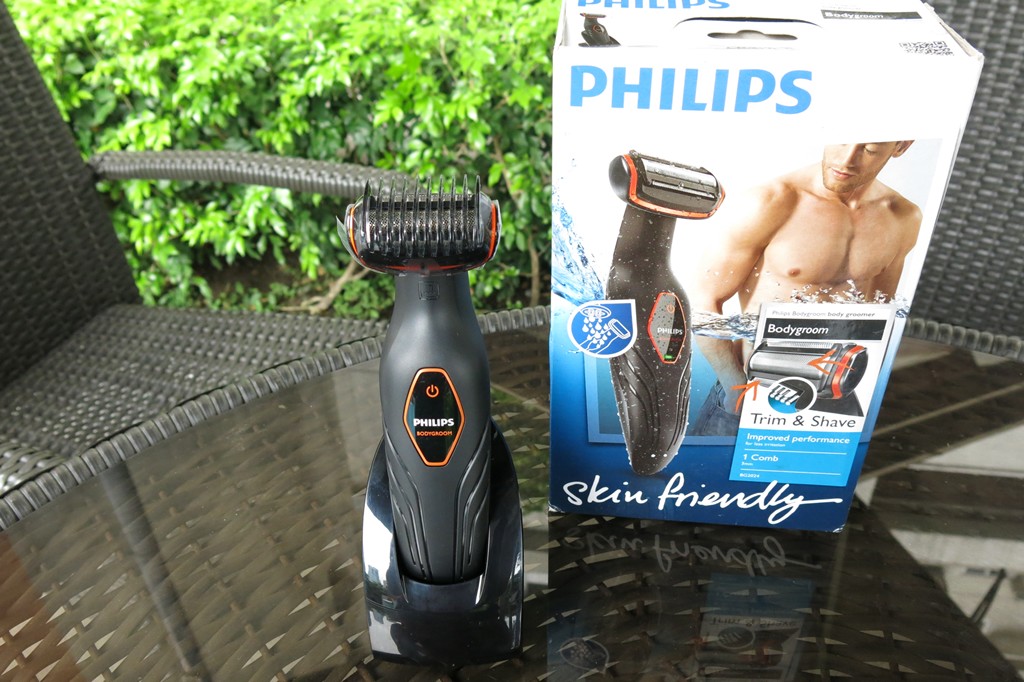 It is a bit pricey though, but it is worth it. I think it is a valuable tool for the guys who want to trim their own body hair without going to a wax salon or getting injured using a pair of scissors. It comes in really handy especially now that we are approaching summer time.
Get the best men's grooming tips here on Pinoy Guy Guide.
Follow PGG on Instagram, Twitter and Facebook for updates.