One of the best things about living in the city is that at any time during the night that you get bored, you can easily swing by to the bars and clubs which are just right there at your neighborhood.
And speaking of bars, I just recently discovered one which is just a jeepney ride away from where I live. It is along Chino Roces and truth be told, when I first saw it, I had no idea that it was even a bar. It's not that obvious. From the outside, its facade resembles a warehouse but as soon as you enter, you'll realize that it is not. It is actually a bar. Its interiors were decorated to make it look and feel like a hidden, underground style club.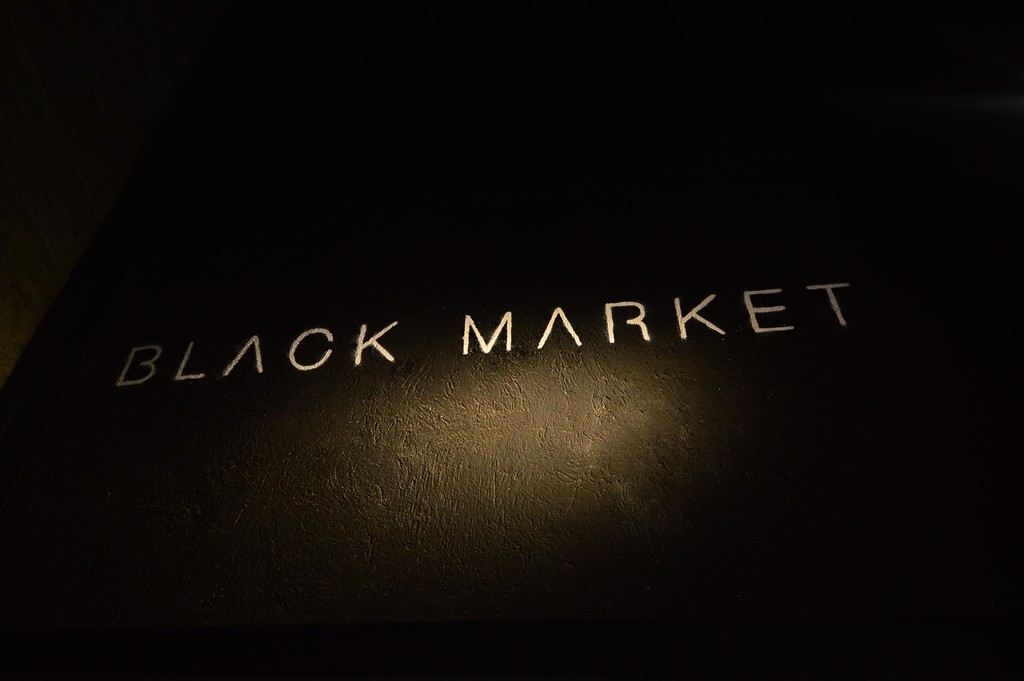 The bar that I'm talking about here is called Black Market. I learned about it last Thursday when I  got invited by Nivea Men to an event where they were launching a series of videos on the web that will help guys in their game. I'll talk about that in a bit.
Prior to the event, Nivea Men sent me an invite in the form of this "Bro Book" pictured below and believe it or not, it's by far one of the most unique invitations to a party I've ever received in my years of blogging.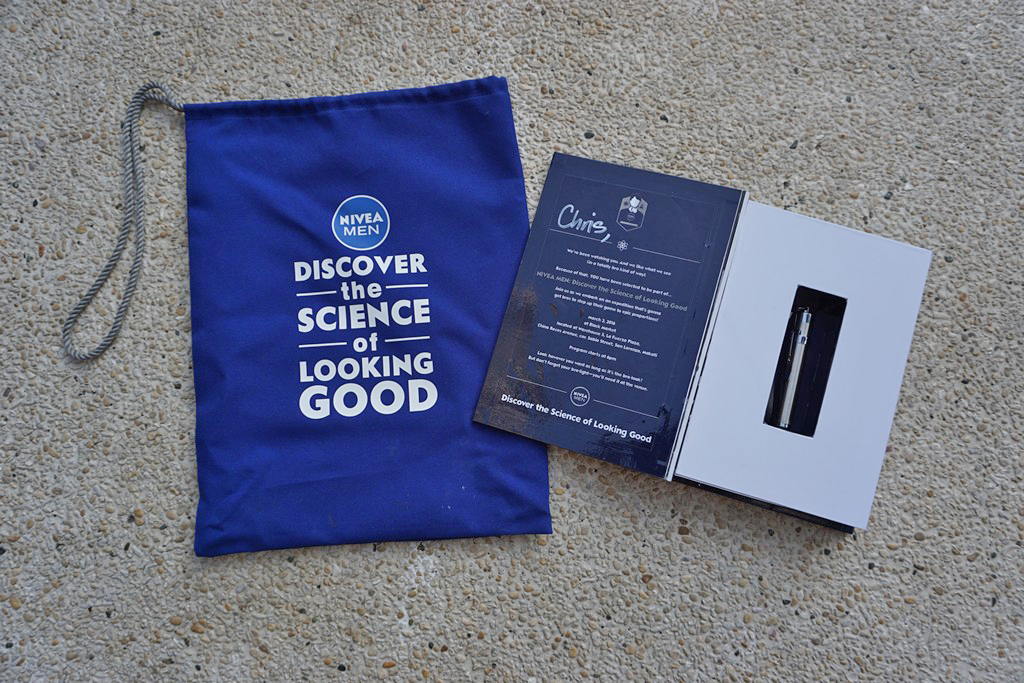 In the Nivea Men event, they were launching their YouTube channel which showcases grooming tips and explains the science behind looking good. I won't give out any spoilers here but in case you want to watch, you'll see their pilot episode here. It's informative and not to mention quite funny.
The event was attended by a number of bloggers, celebrities and influencers. Since the brand is Nivea Men, you'd expect that most of the attendees were guys. I've never been in a blog event where there were too many dudes in one setting and too few girls. (What was I thinking? It's a guy's event after all right? Haha). Thankfully, I've made a few acquaintances and some new friends from the blogging world.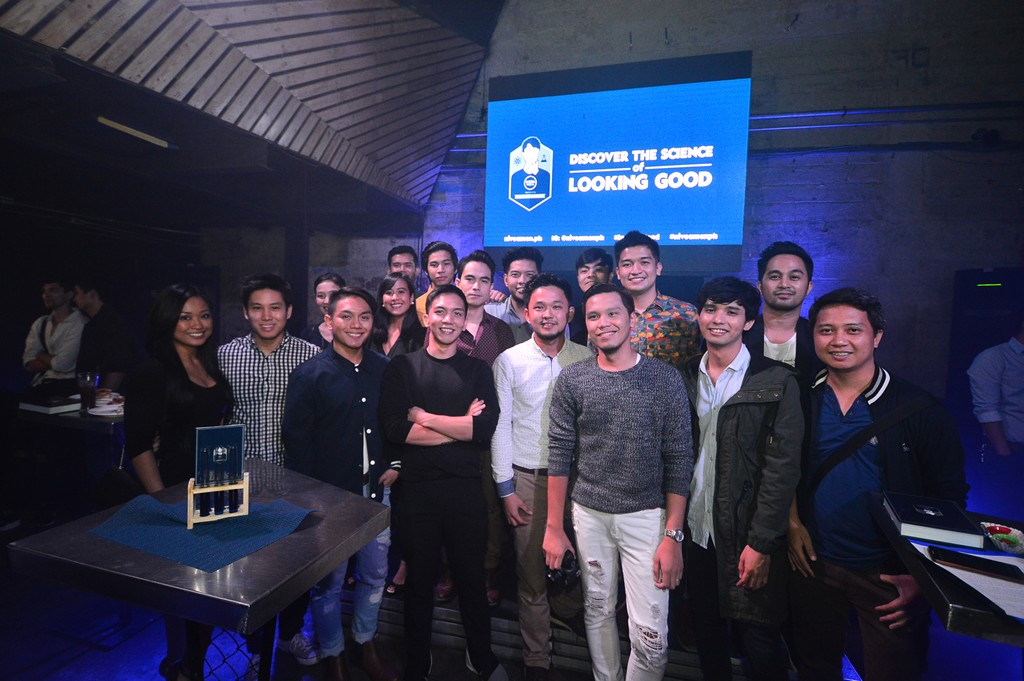 I also had a chance to see all of Nivea Men's products. Some I didn't know existed, some I am familiar with and a few that I use religiously for as long as I can remember.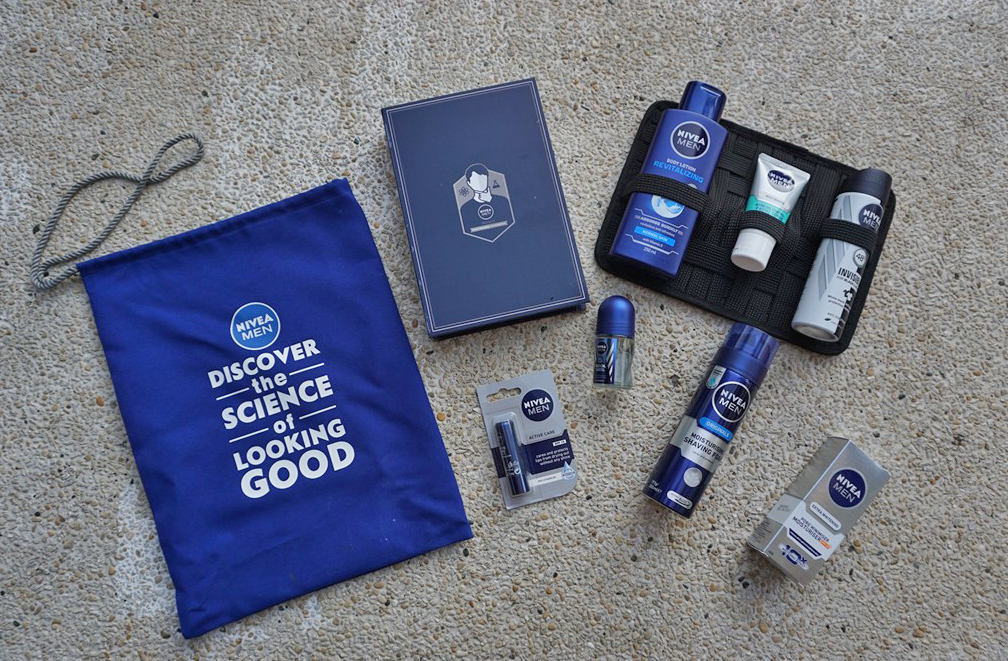 Of all Nivea Men products, there are three of them that I use regularly and can't live without. Ever wondered what those are? Here goes…
Nivea Men Deodorant
The first product that I've ever tried from the Nivea Men brand is their deodorant. I've been using their deo-spray since graduating from college and it has never failed me. It lasts more than 24 hours and makes me confident everytime I'm meeting people.
If you're planning to try their deo spray or deo roll on, I highly recommend Nivea Men Sport or Cool Kick. Either of these two works well for me.
Nivea Men Shaving Foam
I have three different shaving foam brands which I use alternately. Nivea Men Shaving Foam is one of them and falls in my top 3. Aside from smelling good and not feeling itchy, it makes shaving a more pleasant experience.
Nivea Men Pore Minimizer Moisturizer with 10X Whitening Effect
If there is one product that I use on my face before I leave home, it would be none other than Nivea Men Pore Minimizer Moisturizer with 10X Whitening Effect. It's a facial lotion which you can use all throughout the year because it serves a variety of purposes including moisturizing your face, acting as a sunscreen and making your face glow. To top that off, it also minimizes pores – something that I like given that as a guy, I have visible pores when the weather is warm.
Although a bit hefty on the pocket, especially if you use it everyday, this moisturizer is actually a great grooming product that you can try if you have not yet. Just make sure that you test a small amount on your palm first before rubbing it on your face to make sure that you are not allergic to any of its ingredients. It would also be safer if you consult your dermatologist before using any skin product because what may work for me would not necessarily work for you and what works for you may not work for me at all.
I had fun discovering the science of looking good at the Nivea Men event at The Black Market bar. It was nice meeting other bloggers who share the same interest and cool to discover a new hangout place.
Don't forget to check Nivea Men YouTube channel to see the first episode. Also, if you'd like to see more behind-the-scenes on what we do here on Pinoy Guy Guide before publishing a blog post, then check out our Instagram account or follow us on Snapchat (@pinoyguyguide).