Two years ago, I was on the look out for a new laptop to buy as my old one was getting slower and more obsolete each day. I realized at that time, that as days passed by, the features that I wanted in a laptop started to grow in number each day making it hard for me to find one which would fit my needs.
First of all, I wanted a laptop which is lightweight – one which I could easily carry around everywhere I go, especially when I'm out blogging about events and product launches. Second, I wanted a laptop which has a decent battery life (heck, do laptops have powerbanks? I wish they did haha). Third, I needed a high-performance laptop which I can use for my programming work and for processing huge amount of photos for blogging here on PGG.
I'll be honest: I love Windows because it has all the tools that I need. But I also like the sleek design of the Mac. So in essence, I wanted a Windows-based computer inside the body of a MacBook. Haha!
Impossible and hilarious, isn't it? However, during that time, only one laptop was close to this dream of mine and which seemed to fit almost all of my requirements. And that's none other than my treasured Sony VAIO Pro 13. I bought it back in 2014 and up to now, it's still the primary laptop that I use. As a matter of fact, I'm using it this instant as I'm writing this blog post. The Sony VAIO Pro 13 is what you'd call an ultrabook, due to its high specs packaged in a small frame. Weighing only about 1 kilogram, it was the lightest laptop during its time.
However, just a few months after buying my VAIO ultrabook, I panicked when I heard the news that Sony was selling off the VAIO business to JIP, an investment company. I thought it was just rumors but I saw the inevitable as it unfolded right before my eyes. I was depressed at that time because I've always thought that Sony was the only one capable of producing topnotch laptops which can really compete with Apple MacBooks and so it was a huge bummer that they were selling the VAIO brand to another company.
Fast forward to the present, I wondered what Windows-based laptops would take the place of Sony VAIO in competing with Apple. And just last week, I think I found the answer to my question: Dell.
I attended Dell's product launch last March 29 and it was there that I discovered the latest generation of Dell's premium laptops – the XPS series which stands for eXtreme Performance System. The latest XPS that was launched during the event was the XPS 15 – an award-winning laptop which currently sits at the top of their product line.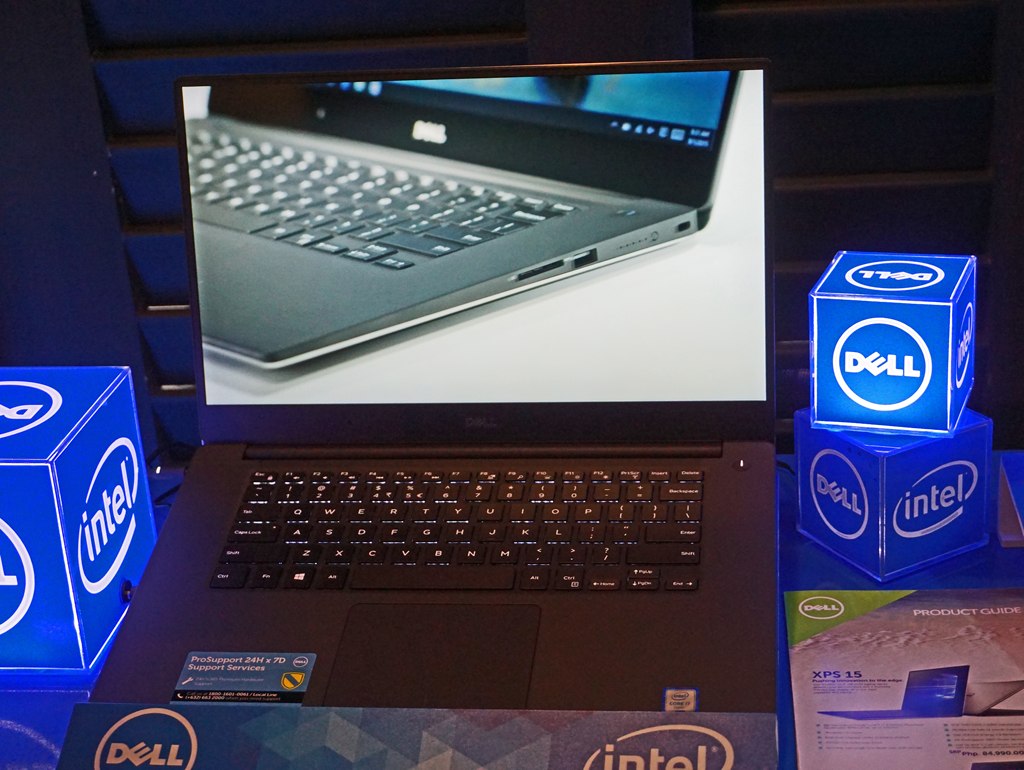 Some of the most impressive specs are:
256 GB Solid State Drive (can support up to a whopping 1 TB SSD)
Support of up to 16 GB Memory
2GB GDDR5 Graphics Card
Battery of up to 17 hours (depending on XPS 15 sub-model and customization options)
Intel Core i7 Processor
Windows 10 Home
Backlit keyboard
But perhaps, one of its most notable features and key selling point would be its InfinityEdge HD display. If you look closely at its screen, you'll see that it stretches from edge to edge (just like an infinity pool). The bezels are made so thin and thus, resulting to a more beautiful display packaged in a tight body.
Doesn't PGG look good on that screen?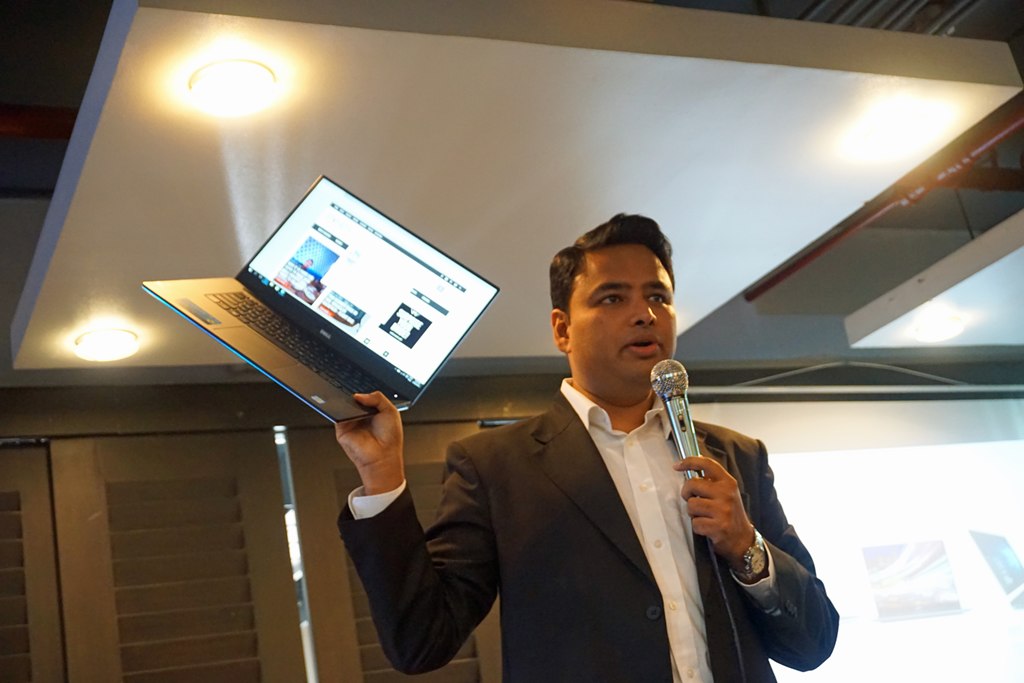 As expected though, a premium product like this calls for a steep price. Currently, the Dell XPS 15 has an SRP of 84,990 Pesos. Looks like a Windows laptop which is competing head to head with the MacBook Pro, right?
And one positive thing that you'd like about Dell in case you didn't know is that they have an excellent after sales customer service. In case you have problems with your laptop, Dell says that you don't need to bring it to their stores or to the shop where you got it from. Just call their 24/7 hotline and their service crew will be right at your doorstep.
Get free updates from Pinoy Guy Guide by subscribing your email here.