One of the hardest things about being a student, apart from studying for the final exams, is learning how to budget the allowance your parents give you.
Let's be honest. Not all of us are born with a silver spoon. That includes me. I remember back in college, I was like the majority of kids out there who need to budget and carefully monitor the money spent on recess, jeepney fares, books and other school supplies. If I wanted to buy a new pair of kicks, perfume or anything related to fashion, I would have to save up for it.
If you happen to be a highschool or a college dude reading this, and you are looking for a decent smelling fragrance that fits your budget, then you came to the right place at the right time because in this post, I will be talking about a men's cologne which smells terrific and is very easy on the pocket.
Meet Grips Ignite Men's Body Spray.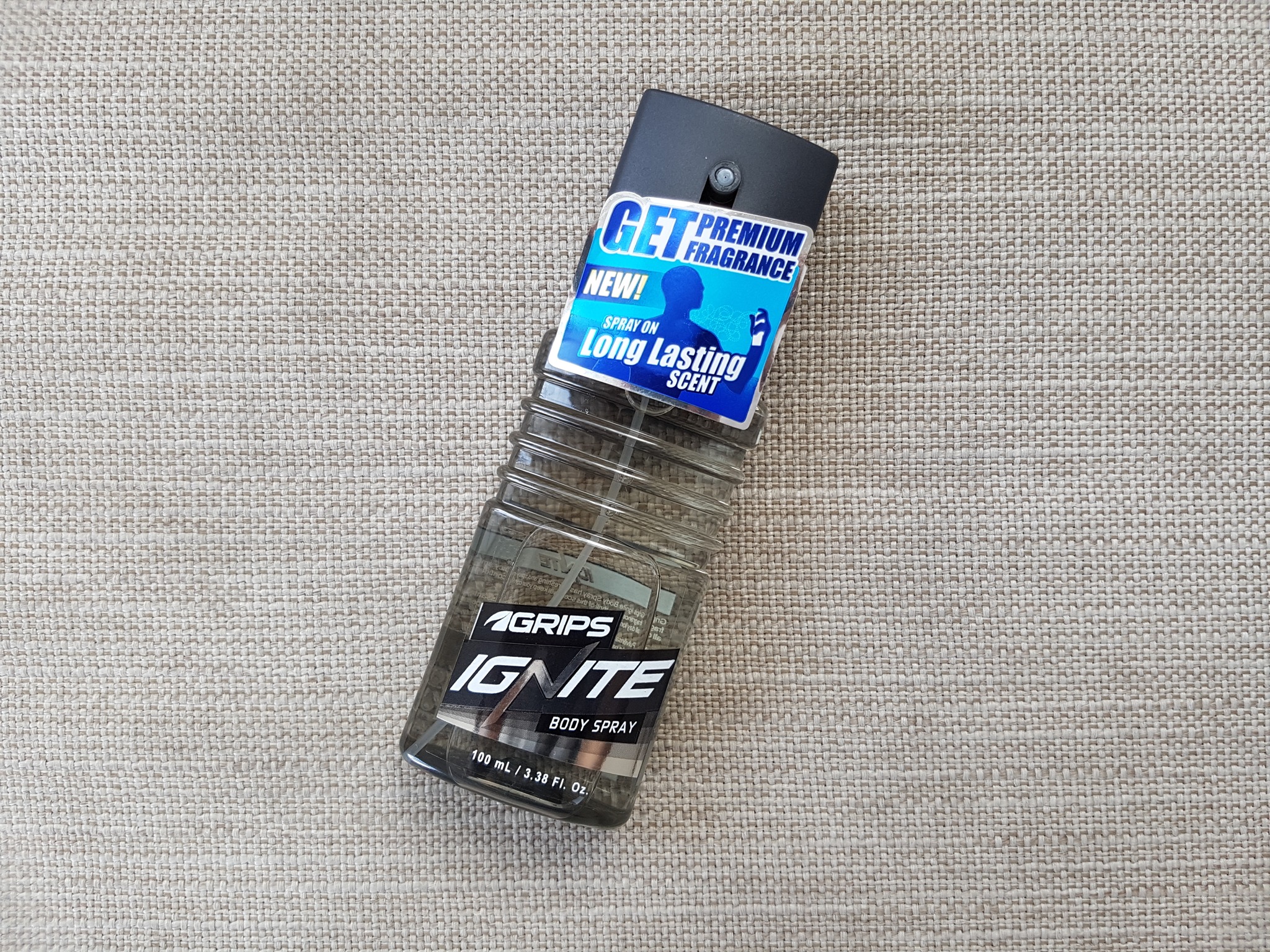 I discovered Grips completely by accident while I was at the supermarket the other day shopping for groceries for my condo.
I was making my way through one of the aisles at Robinsons supermarket, when I stumbled upon Grips Ignite Body Spray. Out of curiosity, I tried to spray some on me and I couldn't help not to be drawn by the scent. Within a minute, this body spray right here made it to my shopping cart.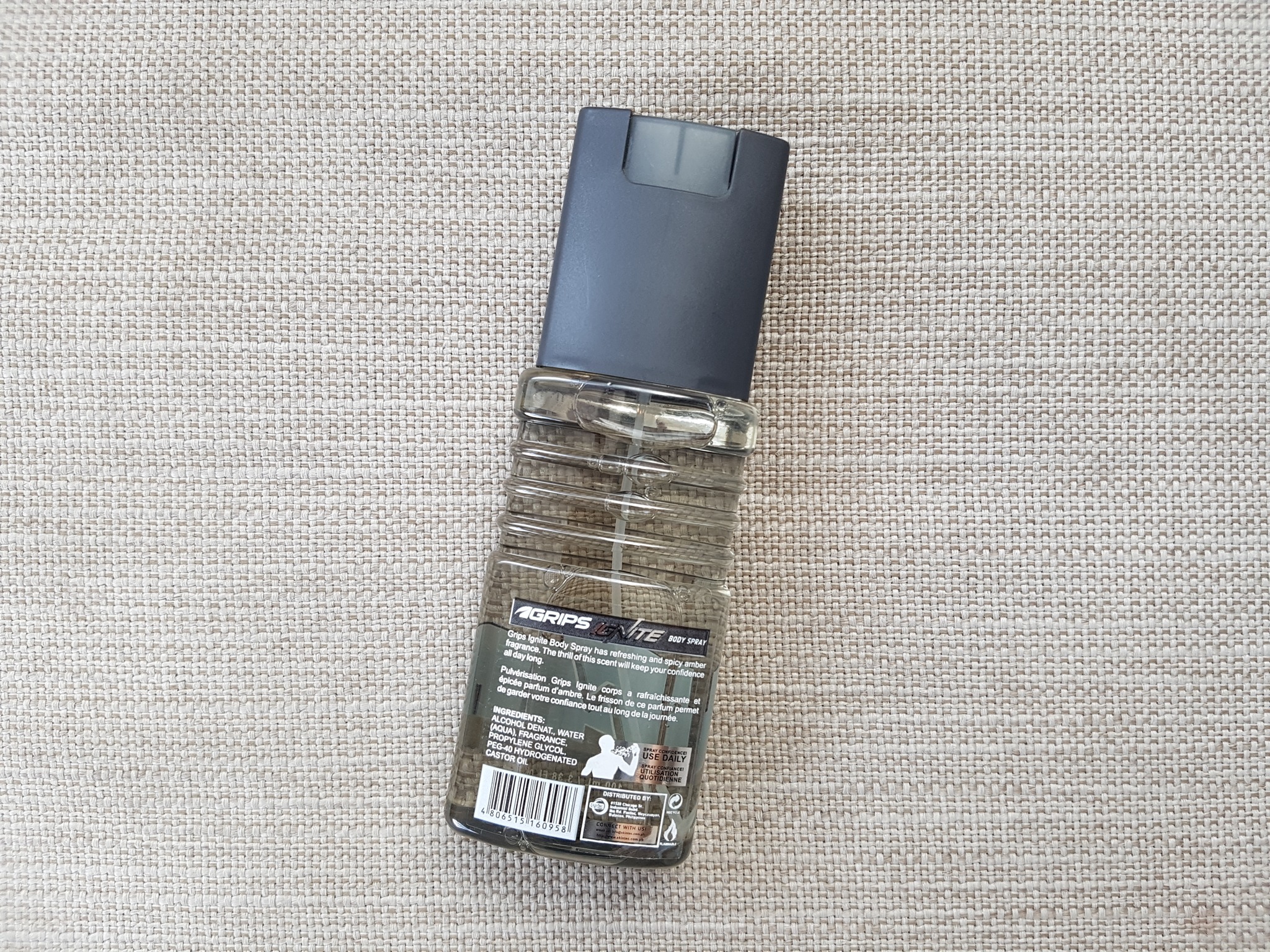 The scent of Grips Ignite Body Spray contains notes of spicy amber. It has been two weeks now since I've tried using this cologne and all I can say is that I am glad that I found another scent which is for everyday use and one which budget-conscious guys would love.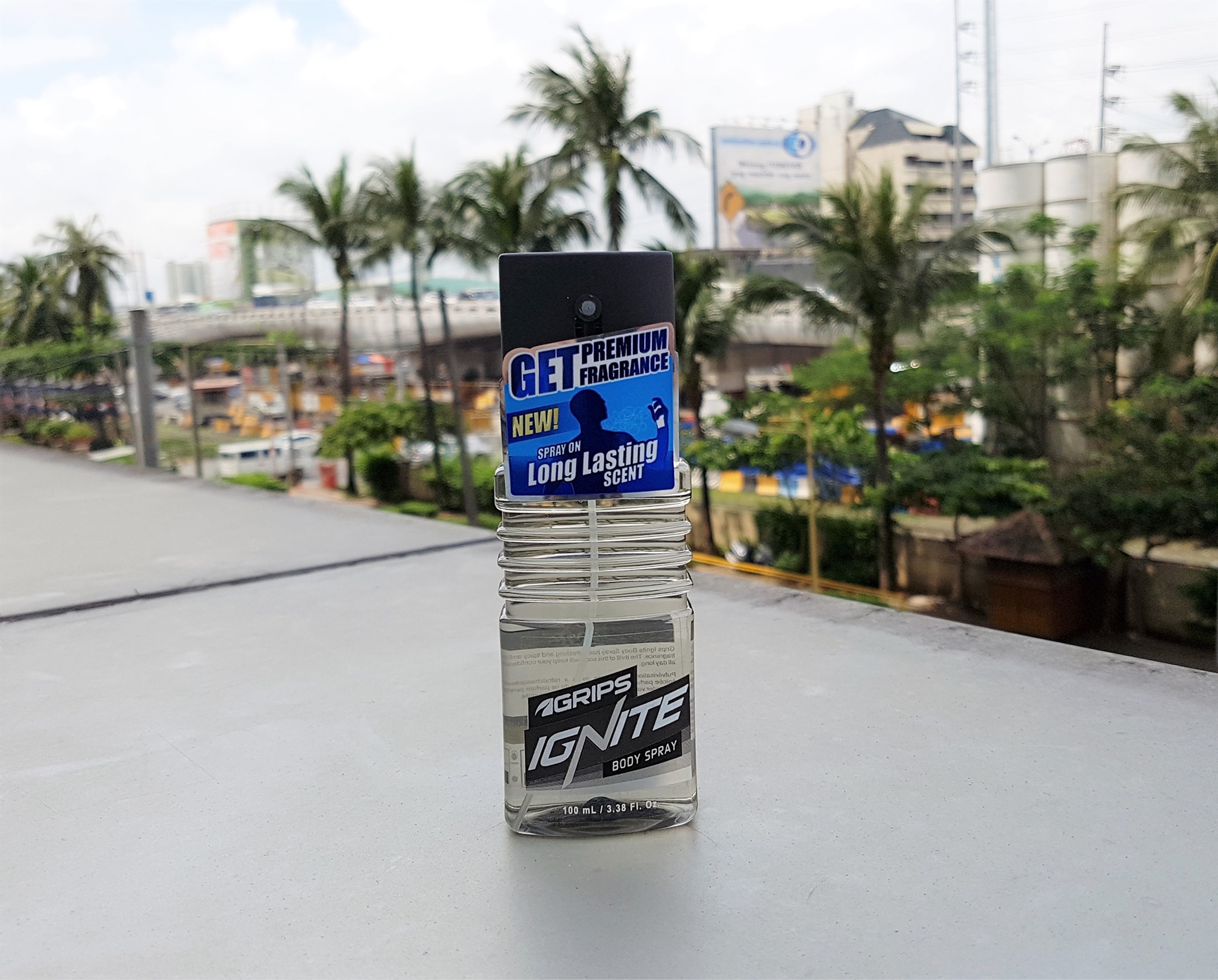 My boss even asked me one time what fragrance I was wearing because he said it smelled good. I just mentioned that it is just an inexpensive cologne that I found in a supermarket called Grips.
How much does it cost? You will be surprised. 85 Pesos only. YES buddy, it is that cheap!
Given that, there is absolutely no reason for you not to smell good in class and not ask that female classmate of yours out on a date. You will thank me for this, I promise!
Follow PGG on Instagram to see more men's fashion stories.