There are four shows that every guy like you and me would never dare miss. One would be championship games of our favorite sport – say FIFA World Cup, PBA or Super Bowl. Two, is the concert of our favorite bands. Three, without a doubt, is FHM 100 Sexiest Victory Party. And last, but never the least, are car shows, similar to The Philippine International Motor Show (PIMS) which happened a few weeks ago.
I was at PIMS 2016 for two days in a row (yes bro, I'm that obsessed) to witness the latest cars available today. If for some reason, you missed the entire event because you were not here in Manila or probably busy with work or school stuff then don't worry because in this blog post, I am featuring the Top 15 trending cars at the Philippine International Motor Show 2016.
So how did I rank the Top 15?
Well, just for fun, I ranked the cars based on their popularity during the show. And by popularity, I'm talking about cars which were surrounded by the most number of guys and which were most photographed by media, bloggers and the likes. I figured that it is better to rank the cars this way because in an event as huge as this, it is difficult and a bit unfair to compare cars of different caliber and different body types against each other when their form and function are a total mismatch. Makes sense?
Having said that, I present to you the Top 15 most popular cars during PIMS 2016.
15. Honda Civic Reborn
At number 15, we have the Honda Civic Reborn RS Modulo Turbo edition.

I've always loved Civic because it is the ideal compact car for bachelors and for those starting a family. The latest model here has a sporty-looking design.

You will notice too that it has a distinct edgy looking tail lights.

Powered by a 1.5 L engine, the SRP of this car starts at 1.1 Million Pesos.
14. BAIC X424
When joining motor shows like this PIMS 2016, you will discover automobile brands which you have probably never heard before. And as for me? It was my first time to ever hear about BAIC.
BAIC is a Chinese automobile brand and during the autoshow, they revealed the X424 as you will see right here.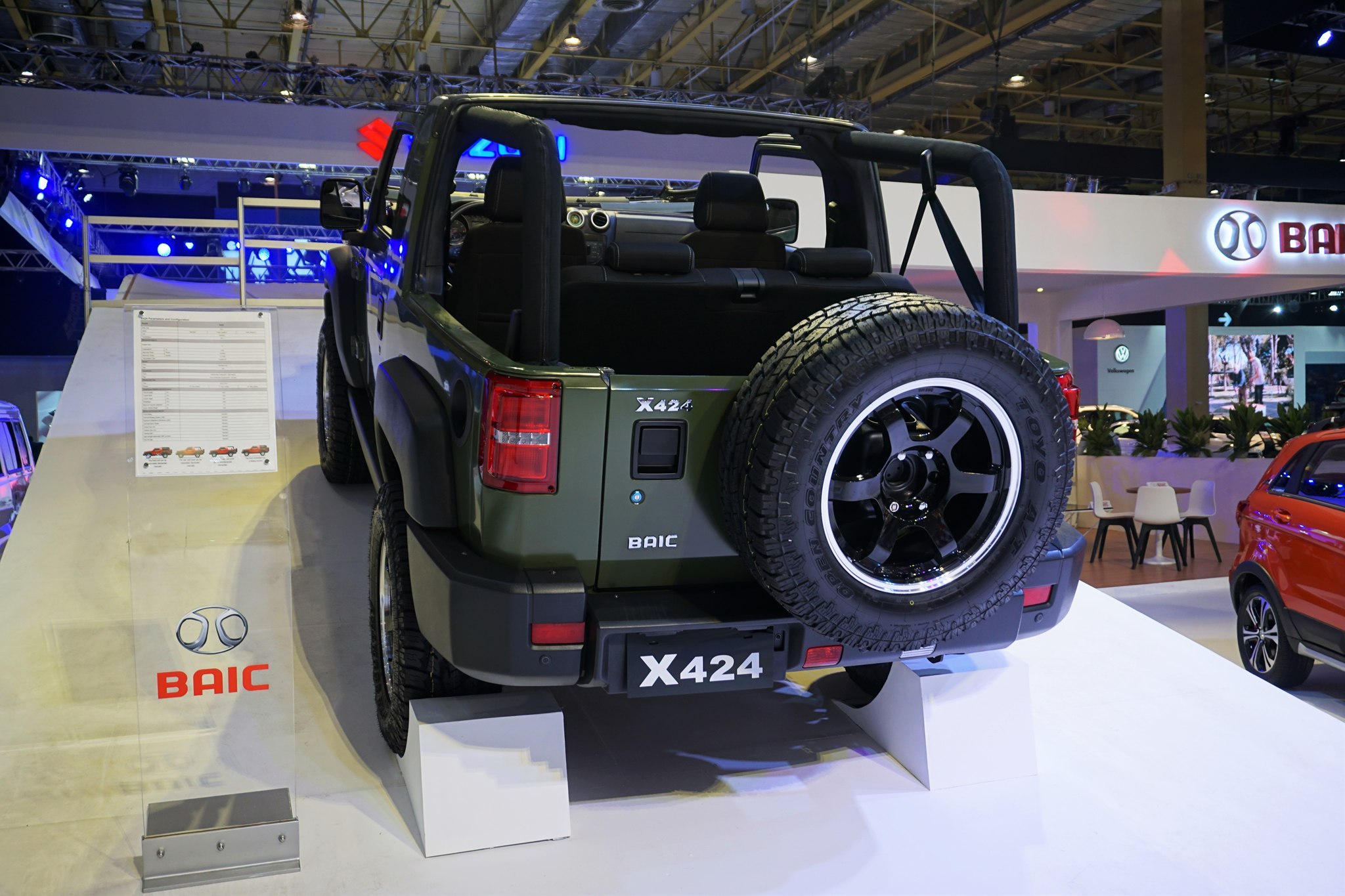 If you look at it, you will be reminded of Jeep because they look pretty similar.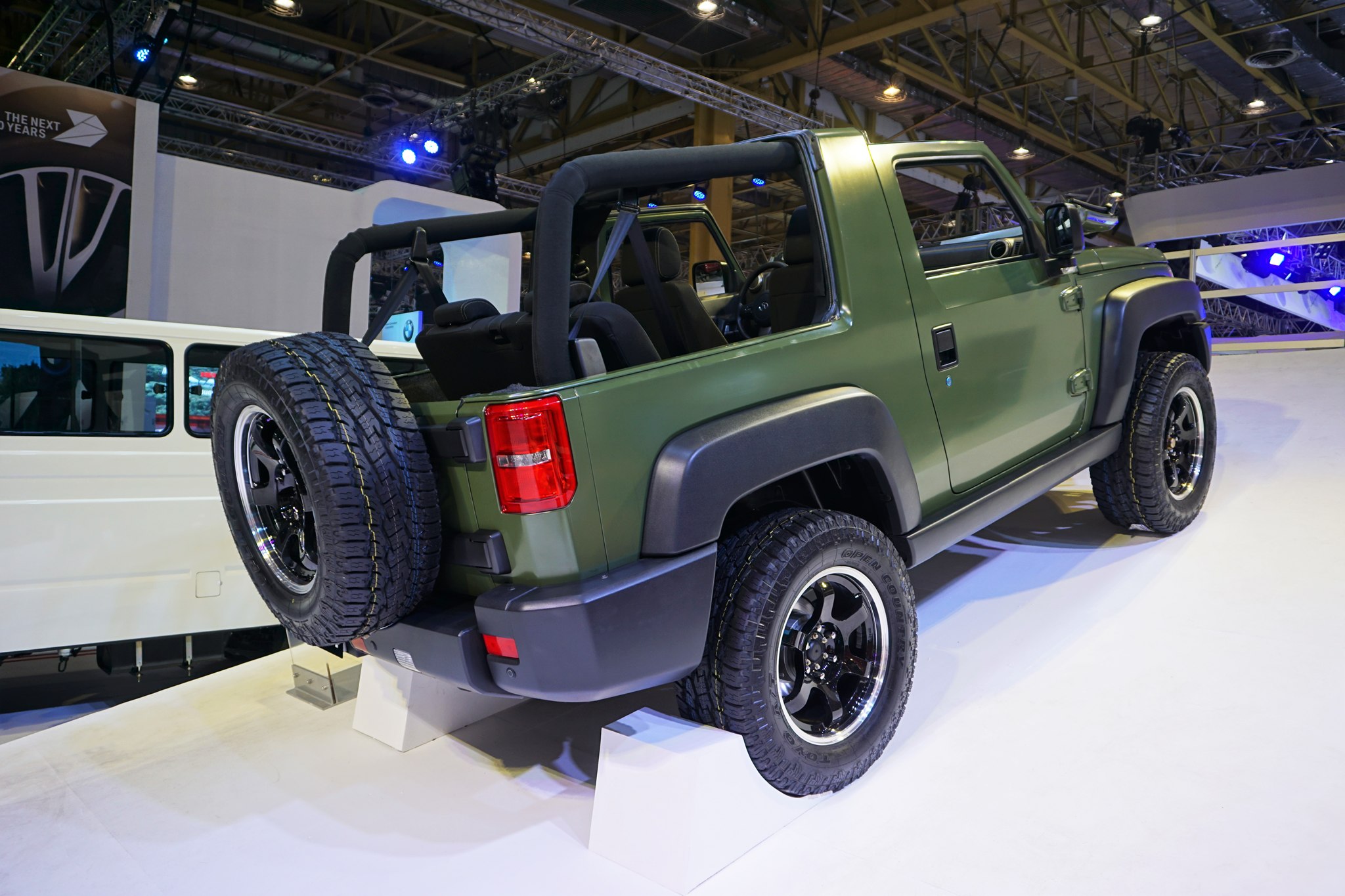 The BAIC X424 is powered by a 2.5 L engine and its price starts at about 1.4 Million Pesos.
13. Honda BR-V
It seems like Honda is obsessed with car names ending in "-RV". Remember CR-V? HR-V?
Now, they just launched the BR-V series which looks like a small wagon.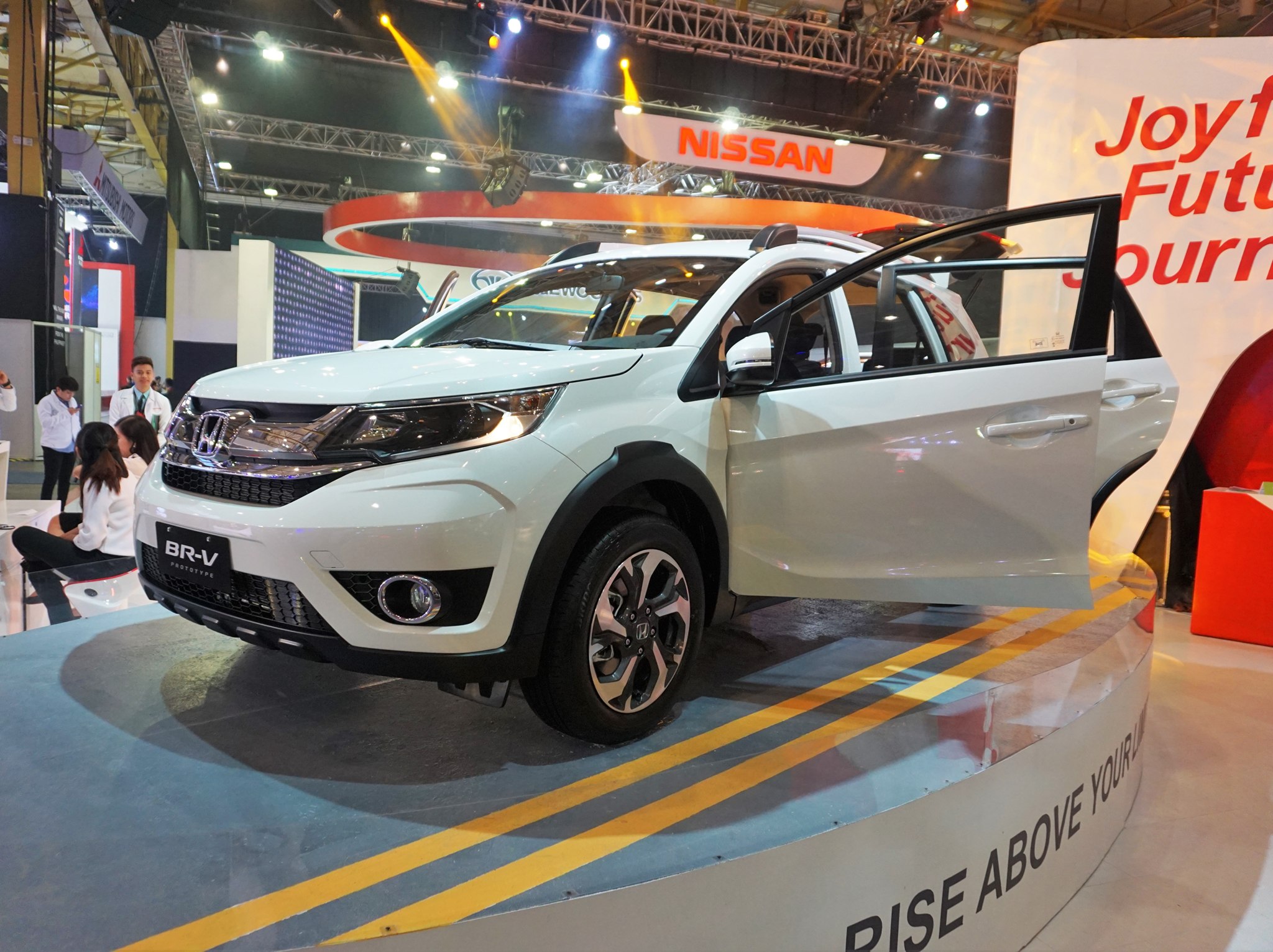 The Honda BR-V is a 7-seater SUV and as of this writing, I haven't received word on the official price yet.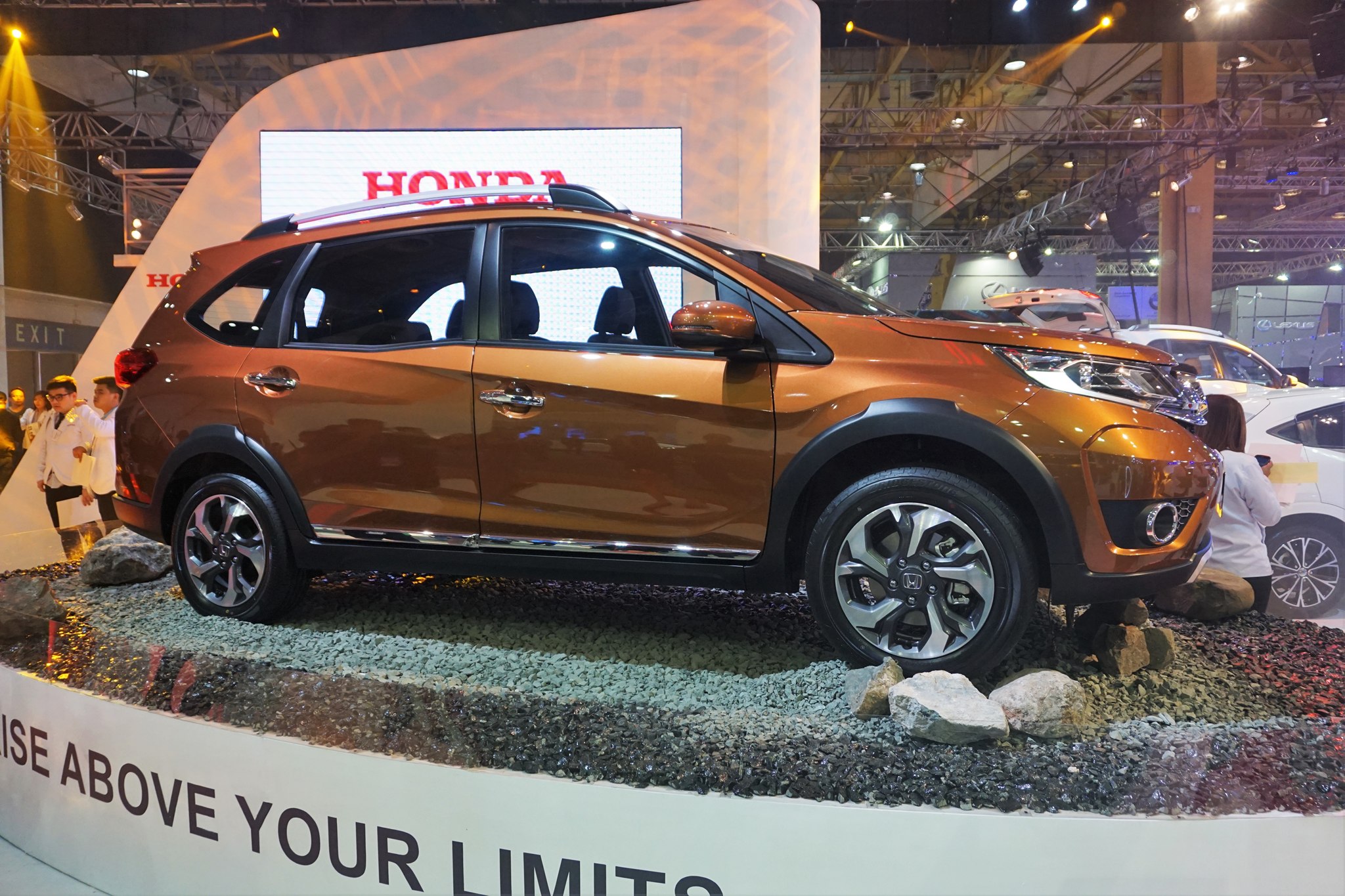 12. Nissan Juke
Who would ever forget Nissan Juke's billboard advertisement that went viral?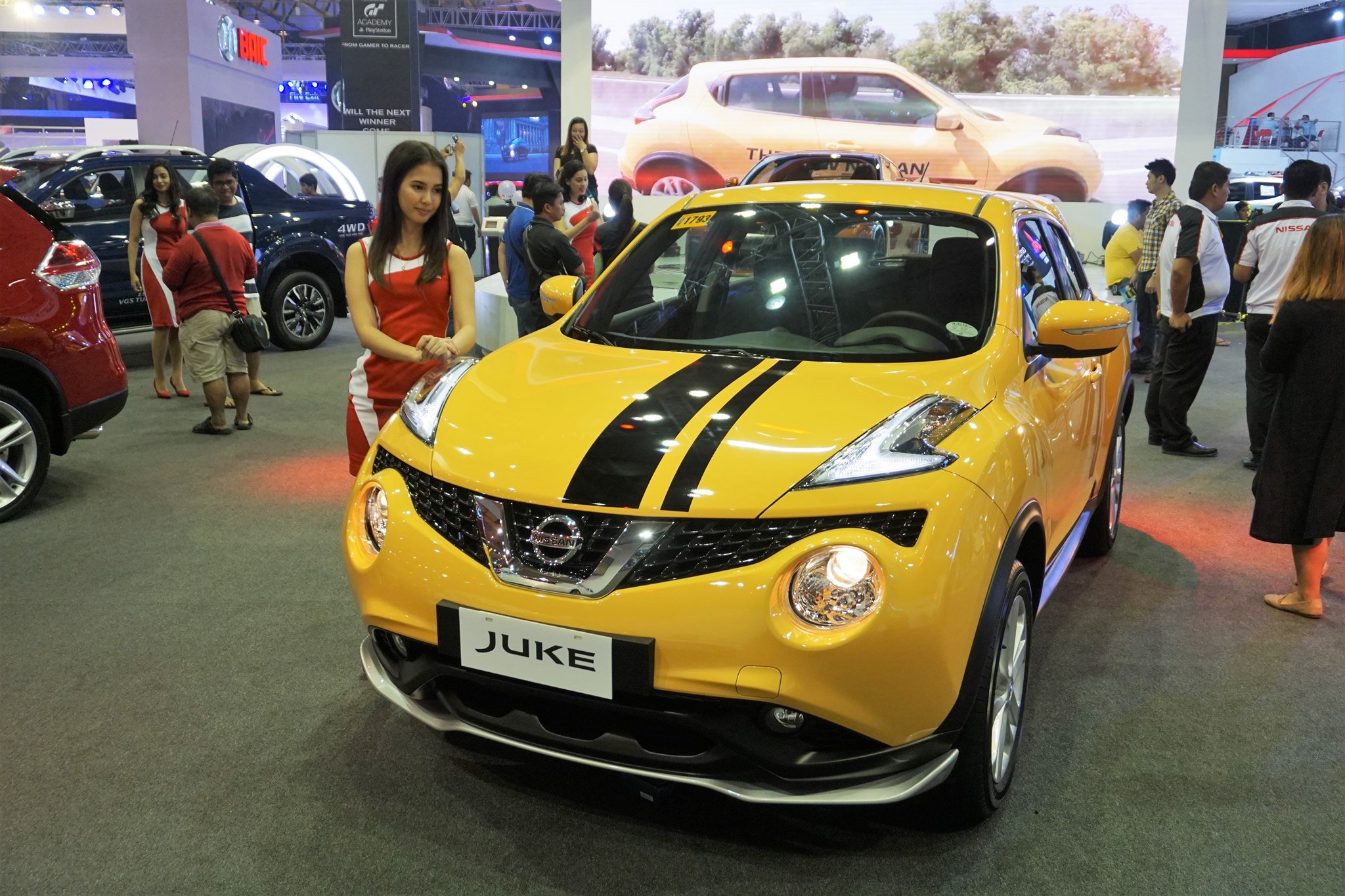 In that advertisement, it mentions that Nissan Juke is such a standout and by the looks of it, I couldn't agree more.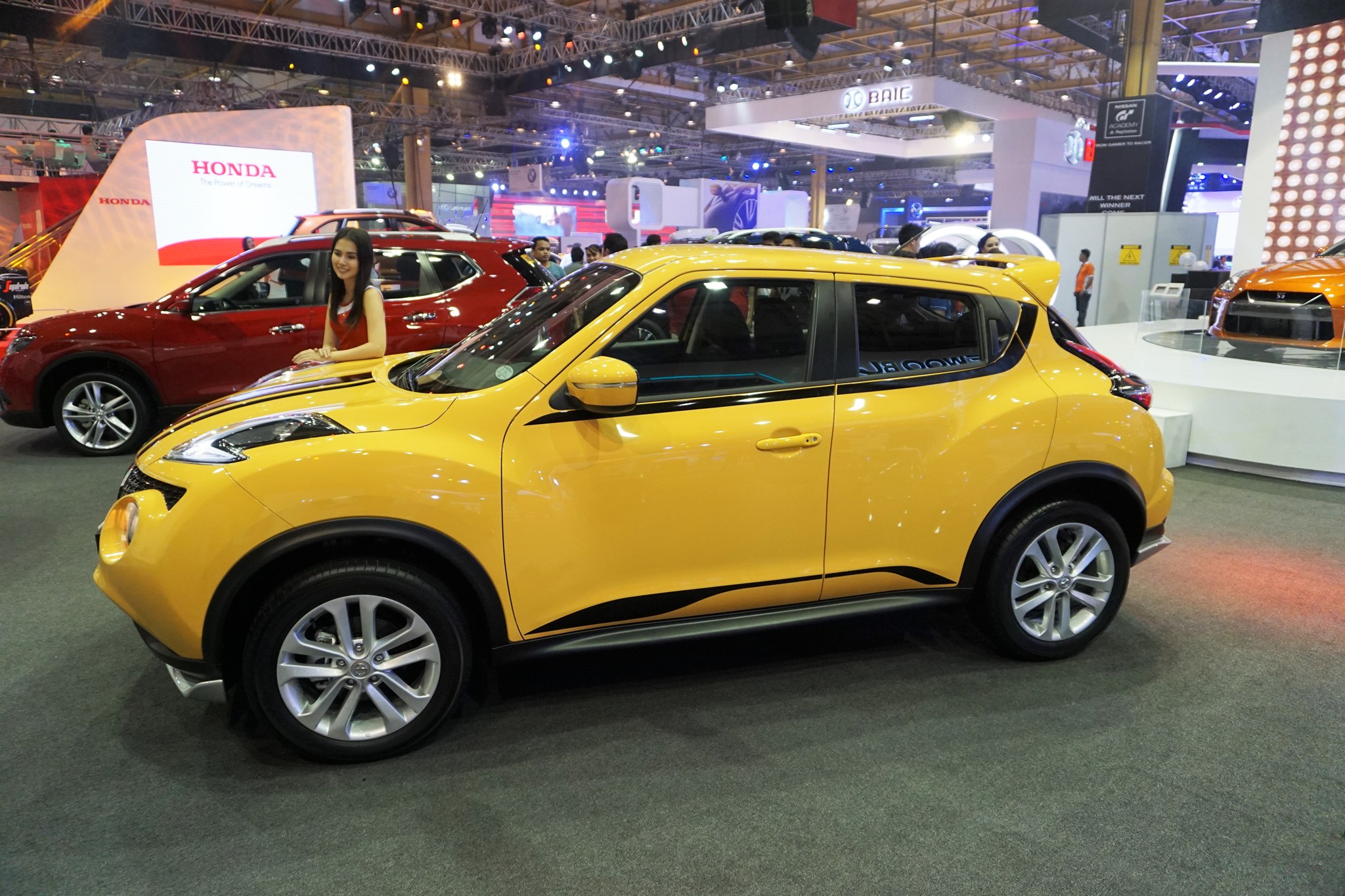 Its small and has a distinct appearance compared to the shape and body types of regular cars that we know. Its a standout afterall.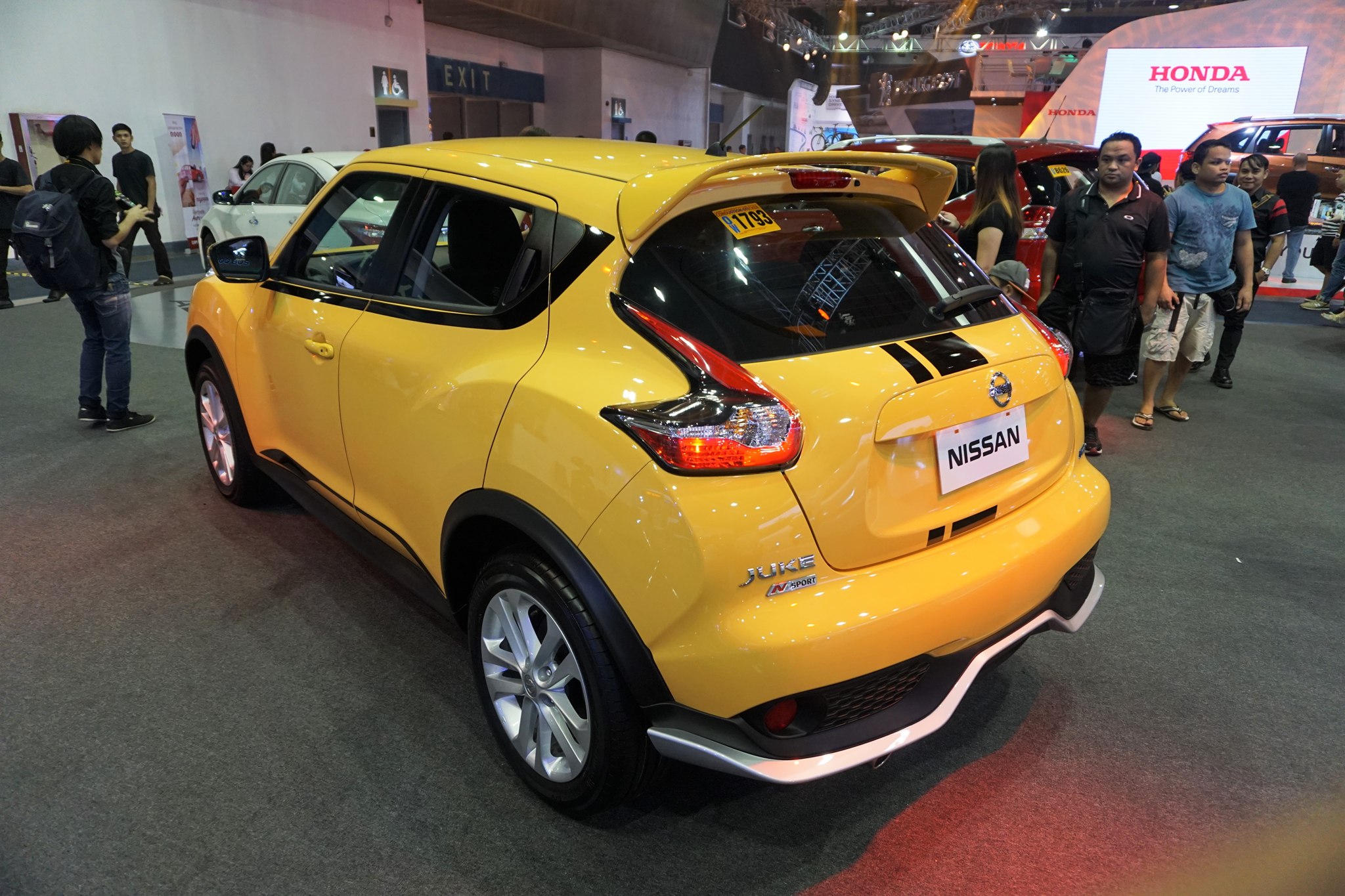 Boasting on a fuel efficient engine, the Nissan Juke is priced at 980,000 Pesos.
11. Kia Soul
I've been following Kia Soul since 2012 and their latest model that you will see here which they showcased at the Philippine International Motor Show is dubbed as an "autonomous vehicle".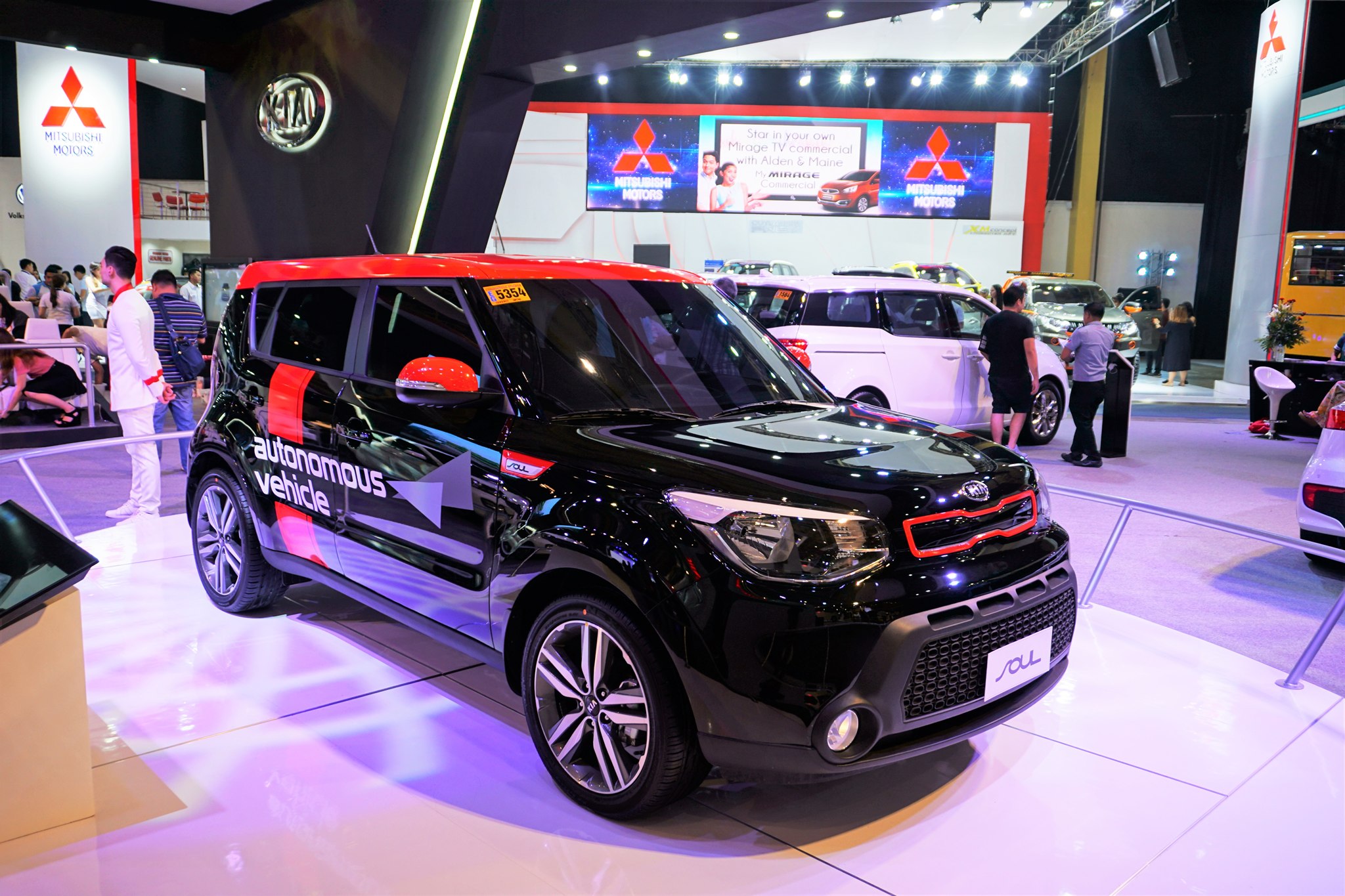 Well at least, sort of.
Apparently, Kia has started to experiment with fully-autonomous cars or in other words, cars that could drive itself. We are not yet close to a fully-functional one that but we are getting there. I've read in a press release that Kia aims to release it's first self-driving car by 2030.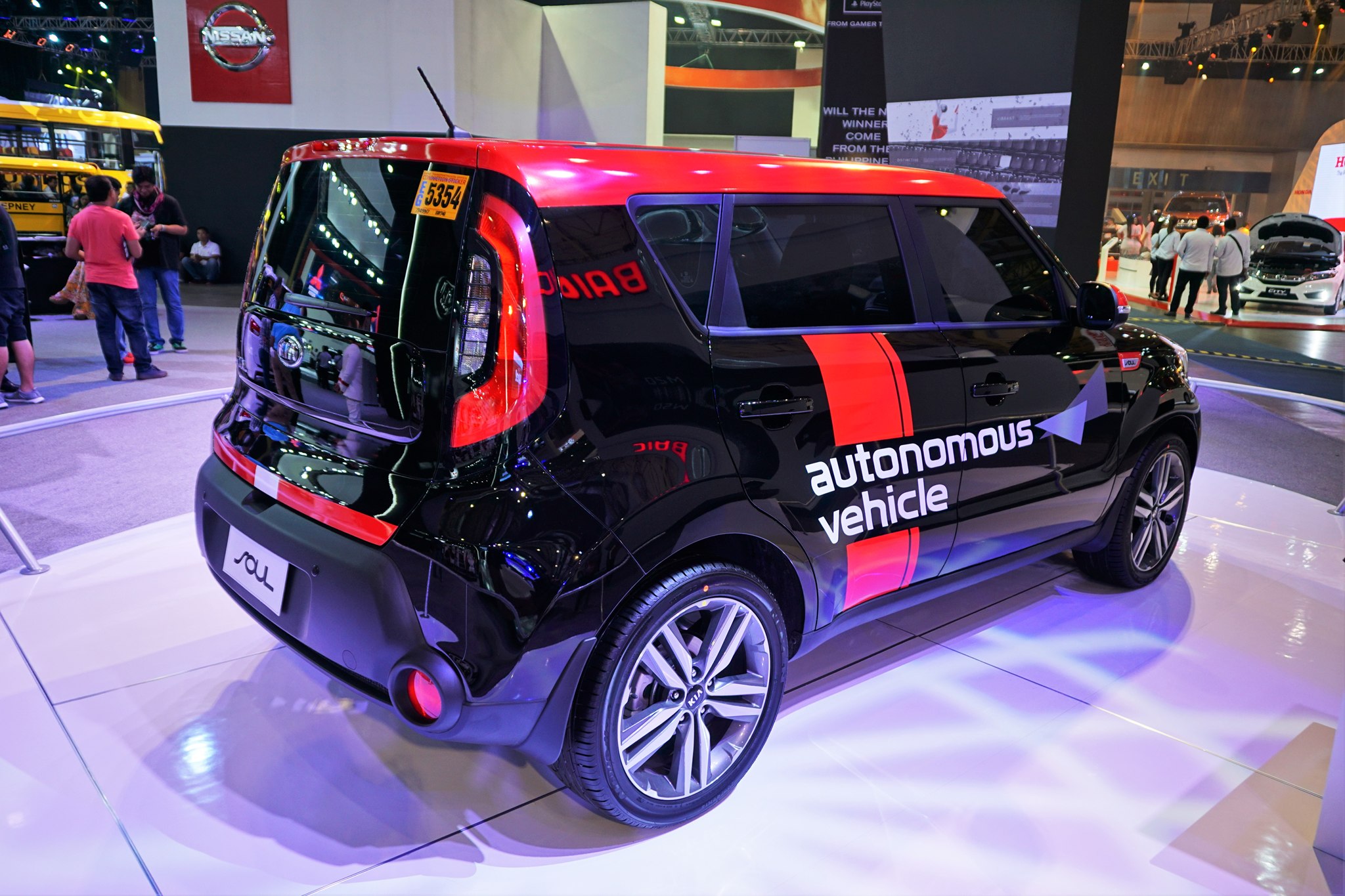 The one displayed in the auto show here is said to be partially autonomous and by that they mean that this car right here has advanced driver assistance systems.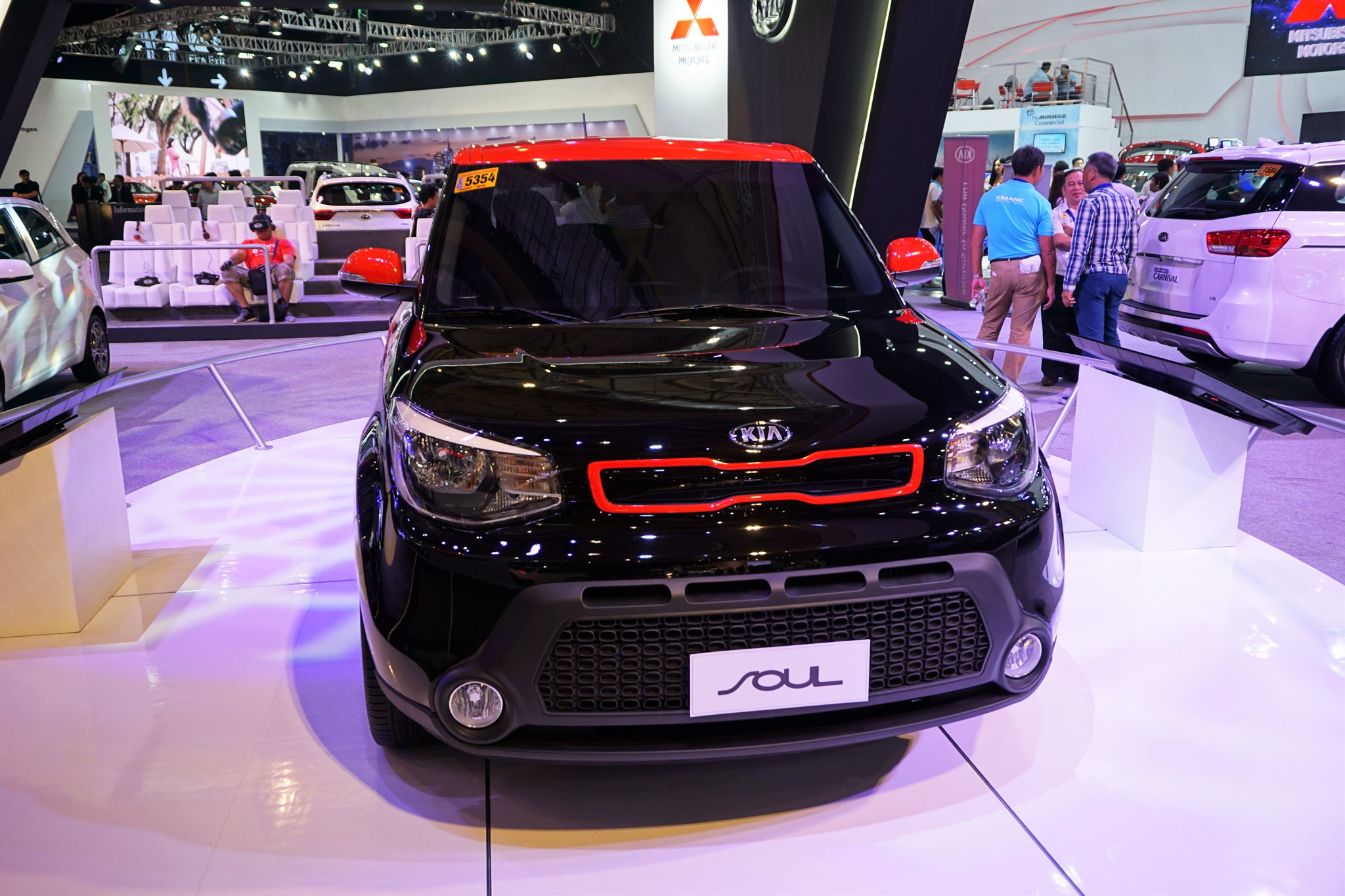 10. Toyota Prius
When I was in the US last 2013, I have noticed that the most ubiquitous car in San Francisco, near the Silicon Valley region, was Toyota Prius.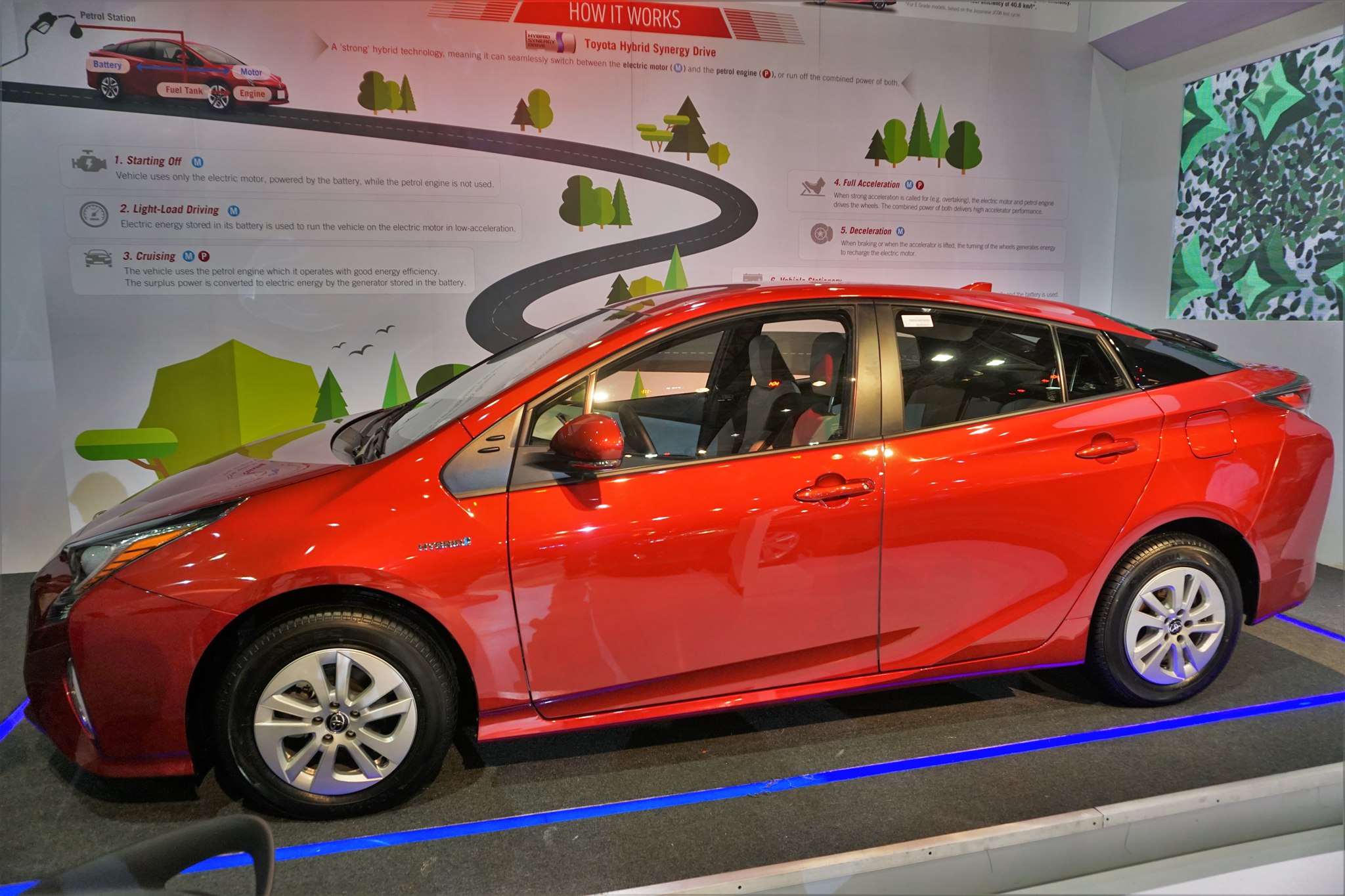 Toyota Prius is a hybrid car. A hybrid car is one which has two sources of power. One source is the internal combustion engine like what we have for traditional cars and the other is a built-in electric generator.
The basic premise here is that when the hybrid car starts to accelerate, it would be first powered by fuel. As the car moves, it then converts the kinetic energy into electric energy which is also used by the generator to power up the car.
The end result? Better fuel efficiency.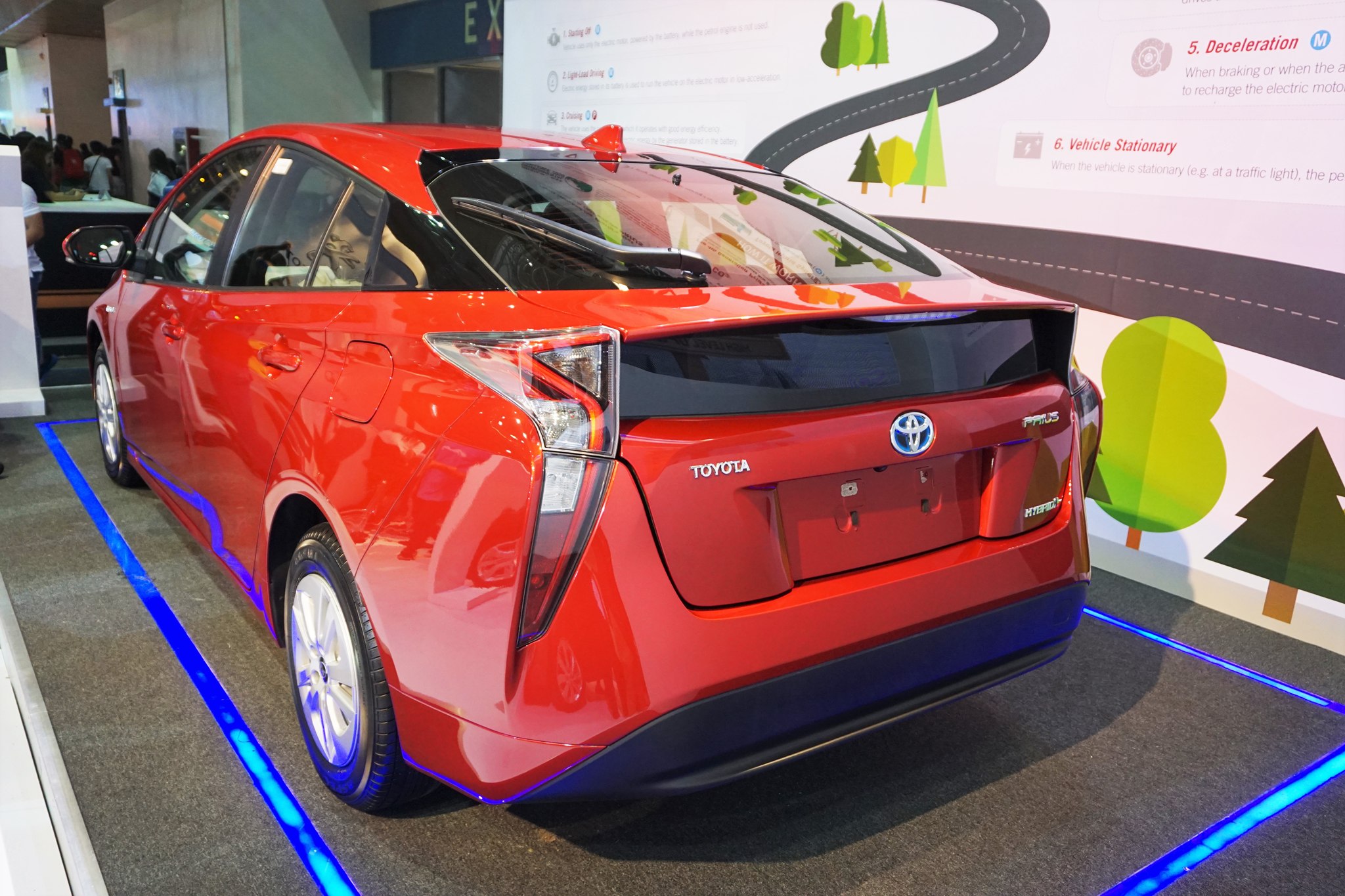 At a price of around 2 Million Pesos, one would think that this is too costly for a compact car. However, with its hybrid engine, you will save a lot on gasoline in the long run.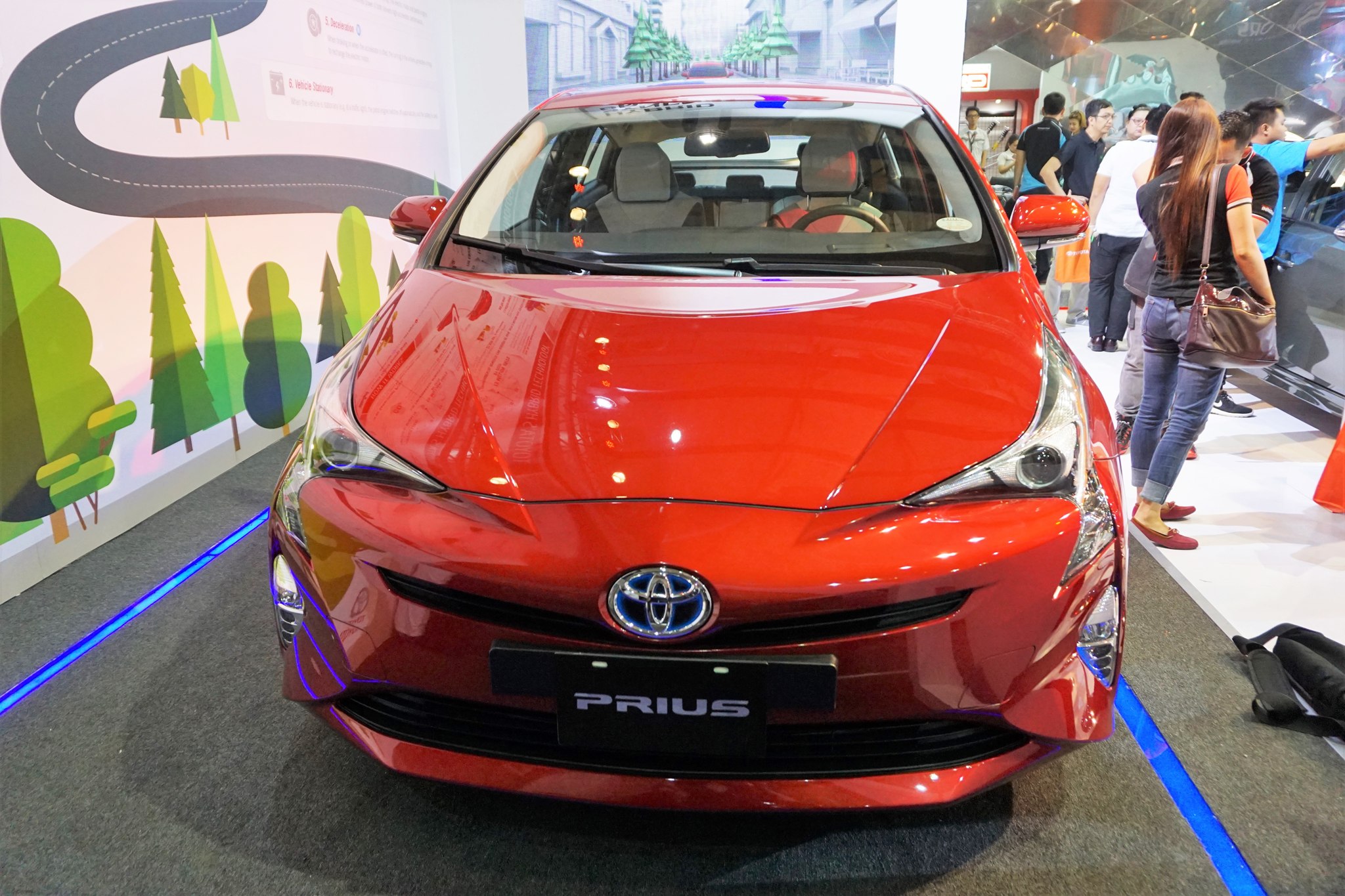 9. Toyota Fortuner
Competing with the all-new Montero head to head, we have the new Toyota Fortuner.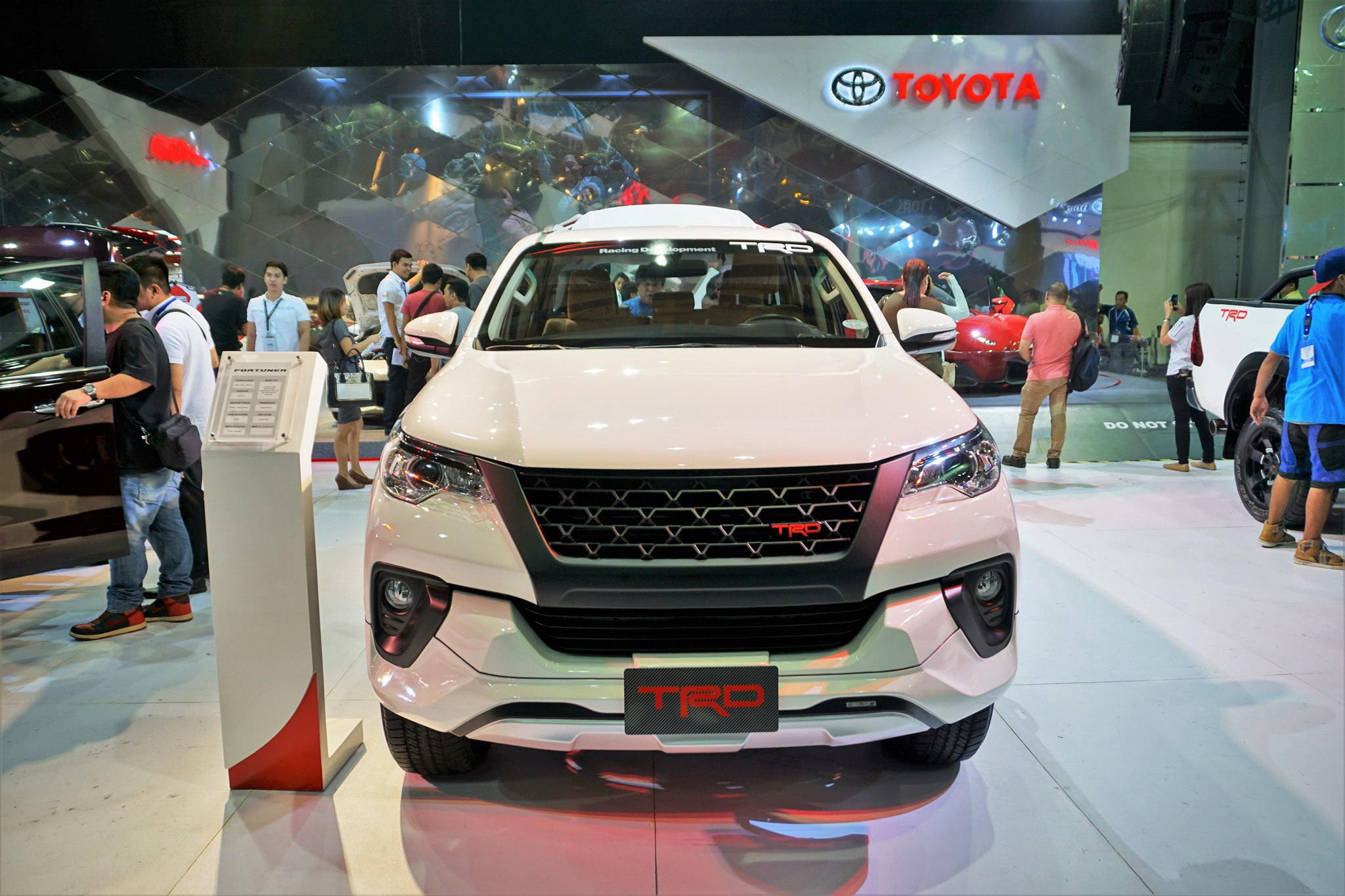 What I love about it is its newly designed radiator grills. It gives it a more masculine and sporty look.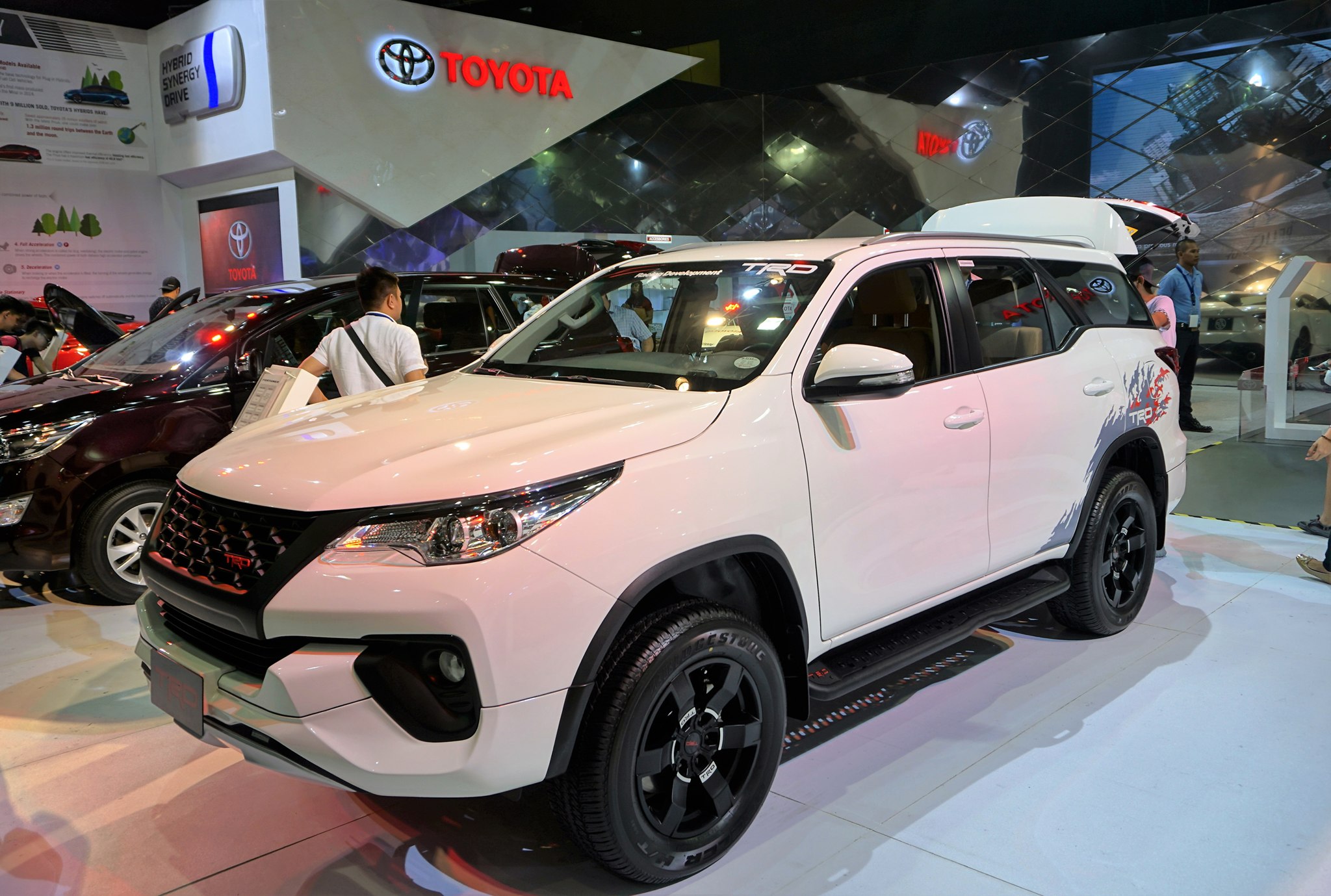 This price of this baby starts at 1.6 Million Pesos
8. Mitsubishi Strada
Engineers and entrepreneurs are sure to dig pickup trucks like Mitsubishi Strada.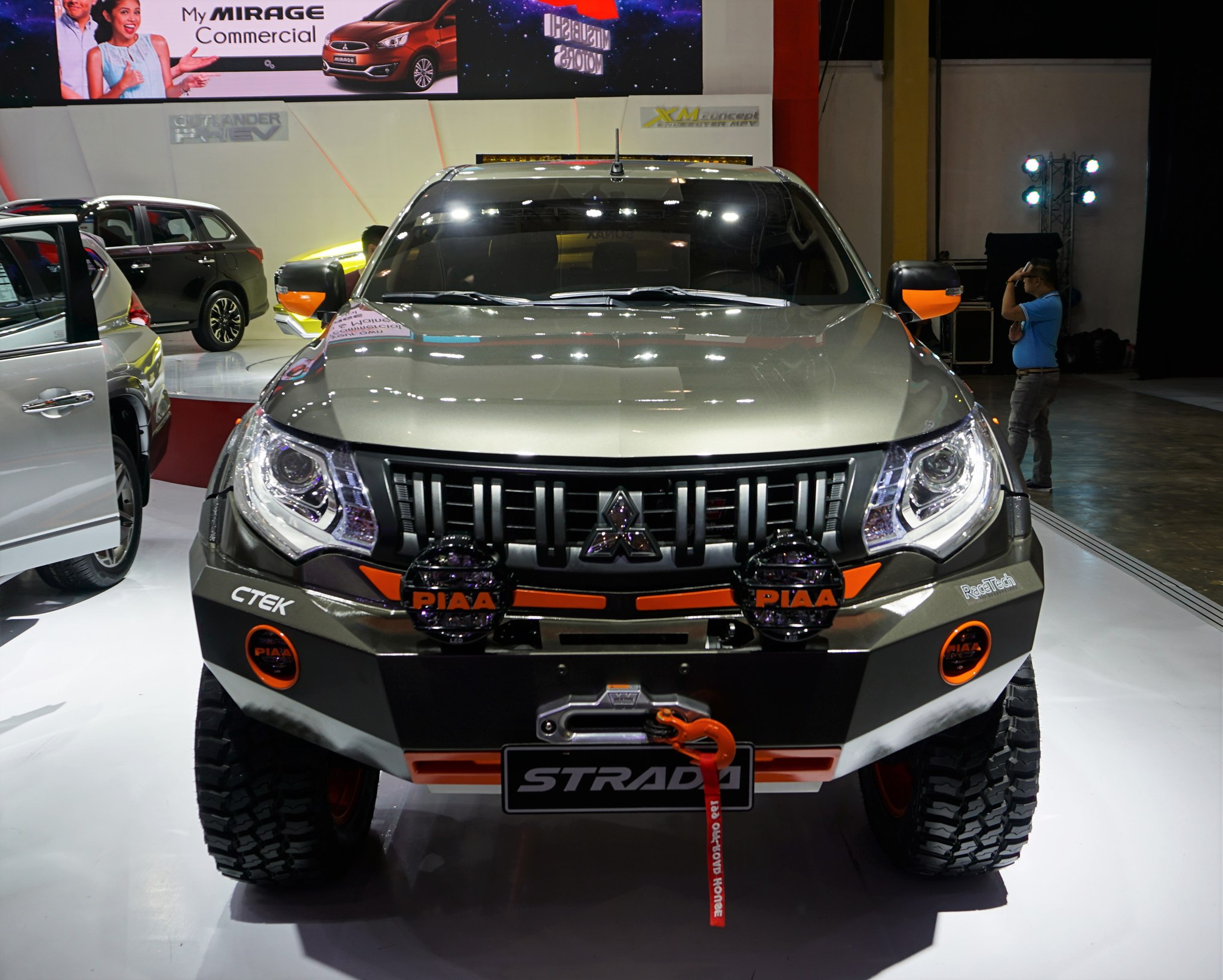 Just by its form, you know for sure that you will be using this pickup for both business and pleasure.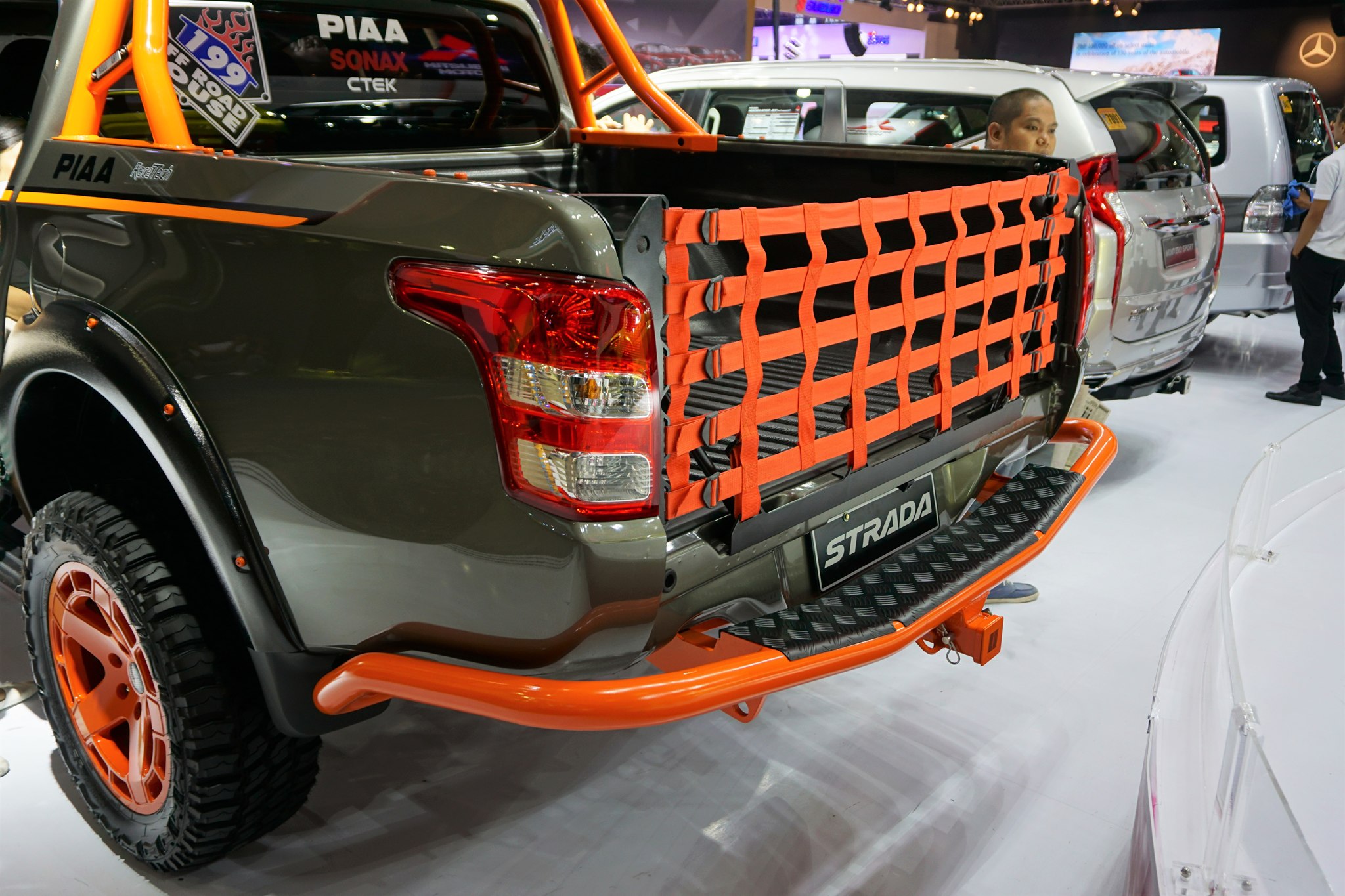 Every inch spells adventure.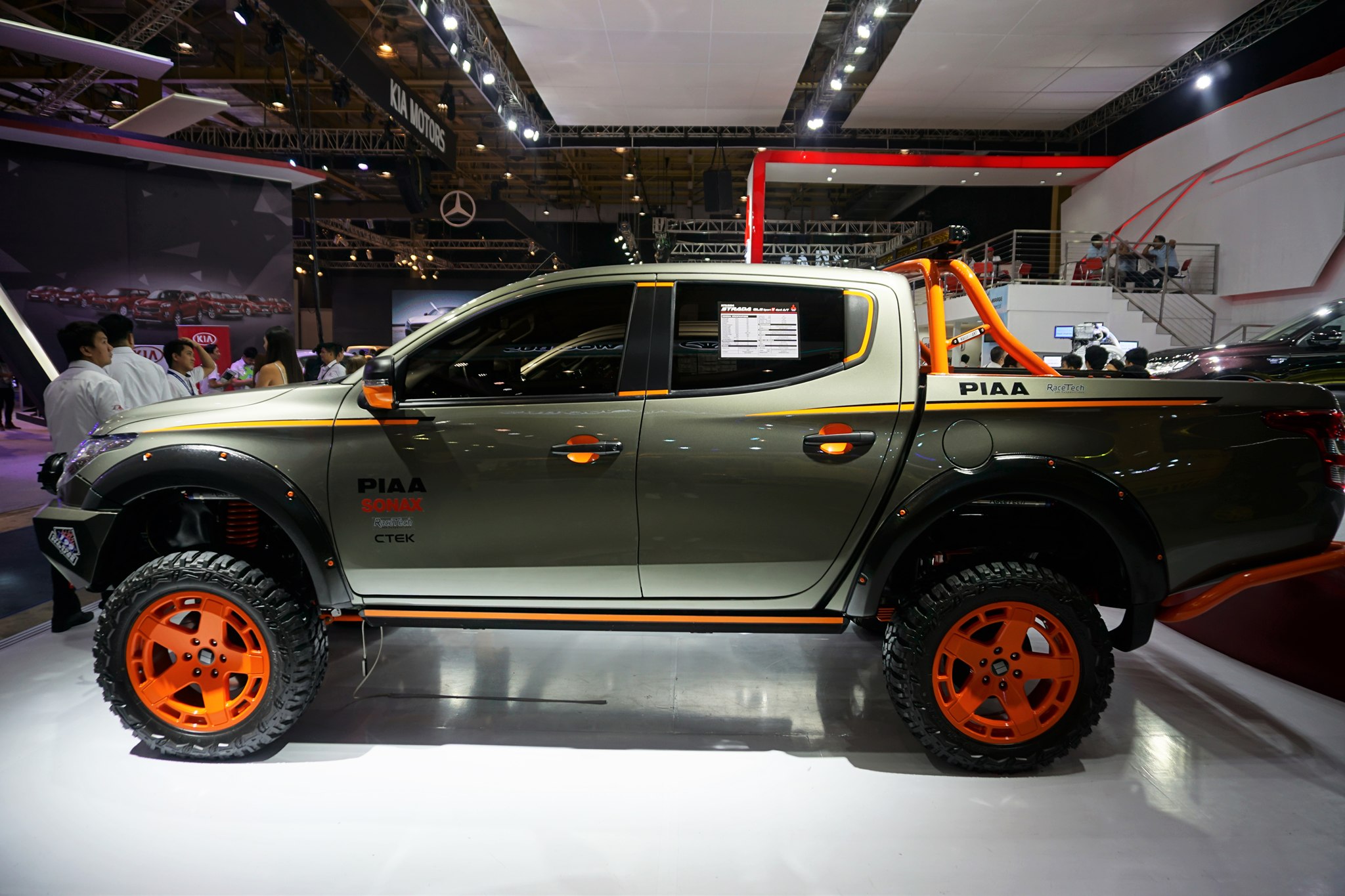 The price of the Mitsubishi Strada starts at 1 Million Pesos.
7. Isuzu MU-X
Among all the SUVs listed in this blog post, I have a little bias towards Isuzu MU-X.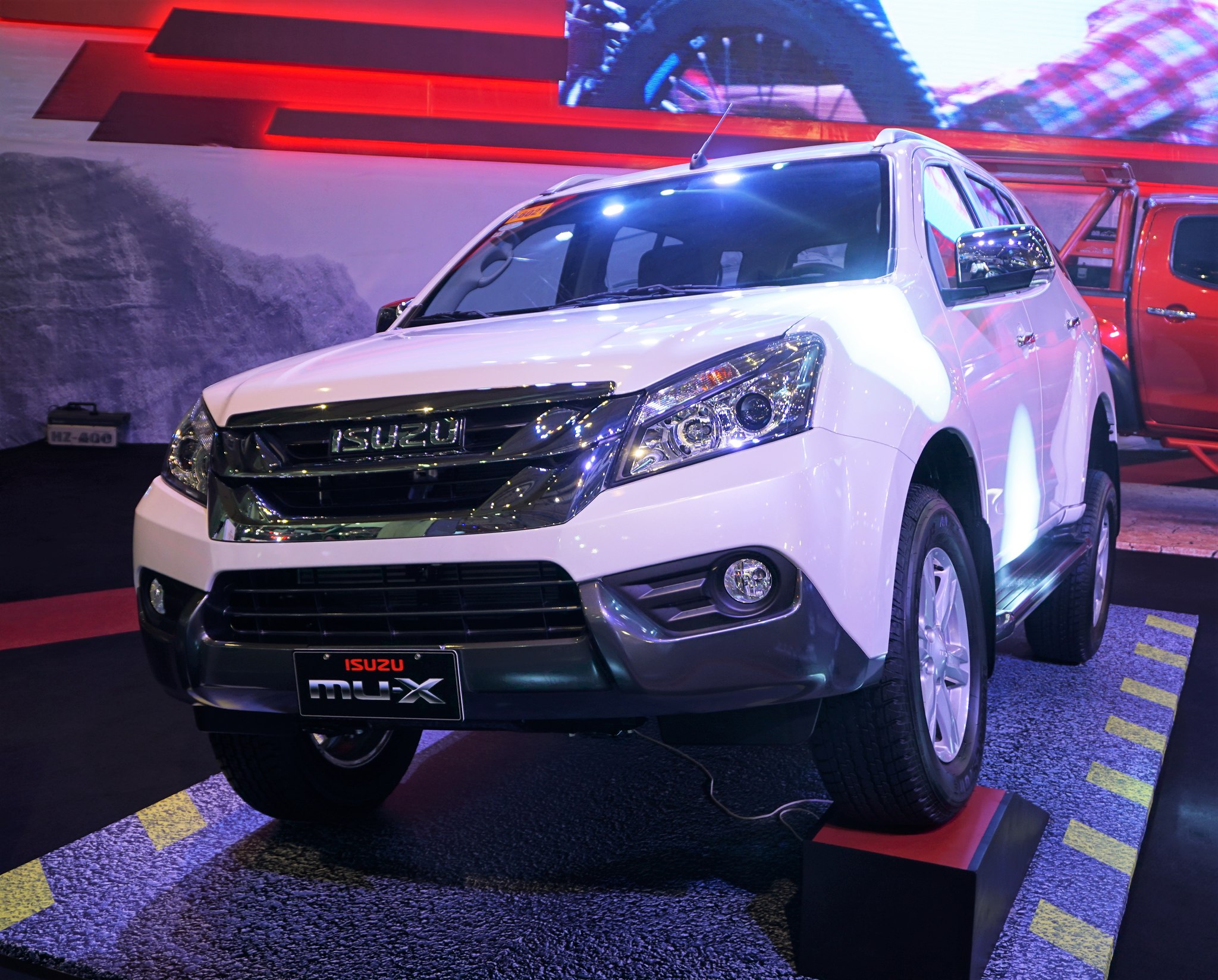 The reason? It's my own personal favorite. If I were to buy a car like this instant? Without a doubt I would pick MU-X in terms of style, form and function.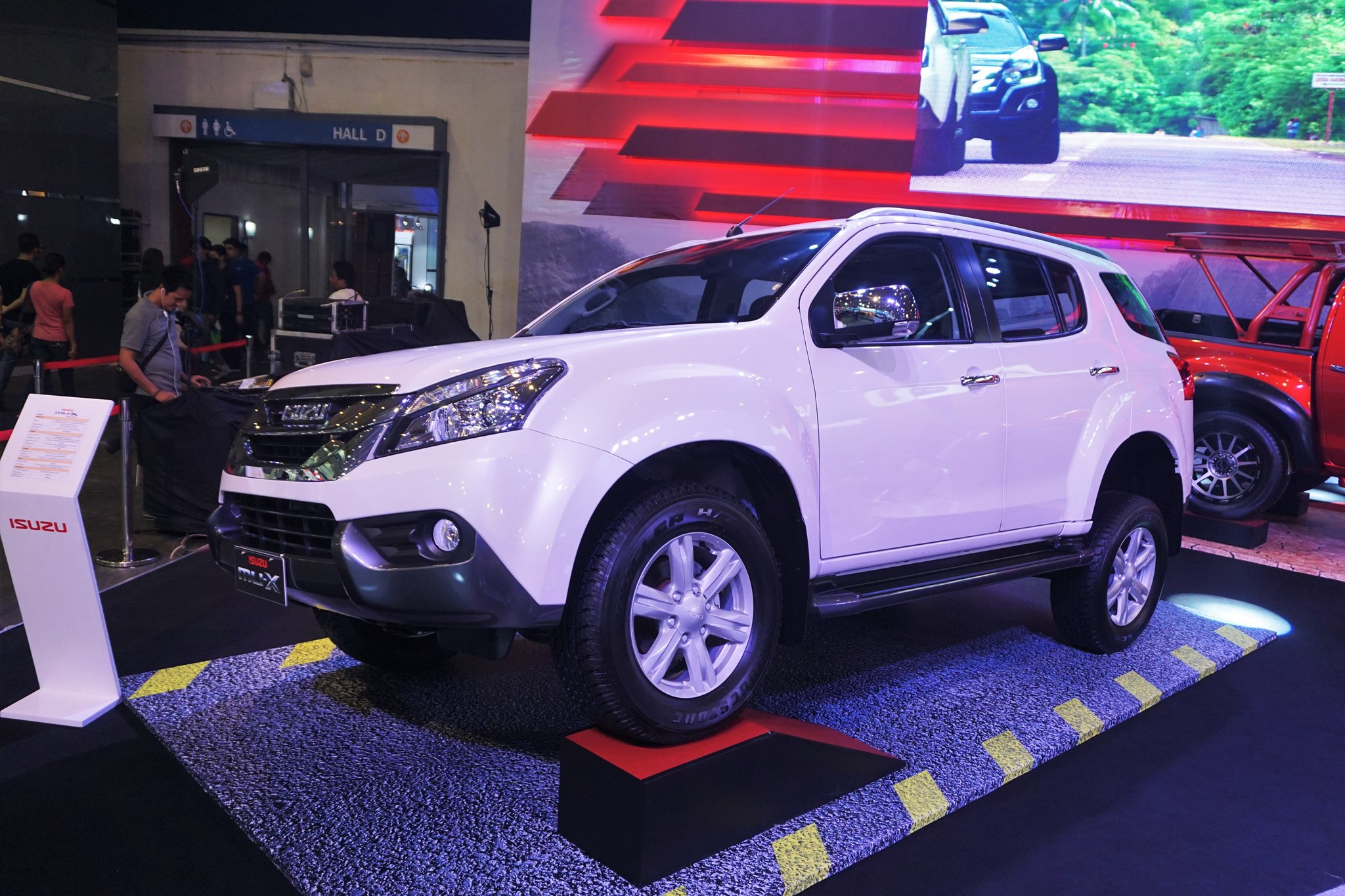 With a price tag which starts at 1.2 Million Pesos, along with the reliable and heavy-duty reputation of Isuzu, the MU-X sounds like the best bang for the buck.
6. BMW 7 Series
A true luxury car, the BMW 7 is the vehicle which I imagine to be well-suited for businessmen and corporate chief executives who employ chauffeurs.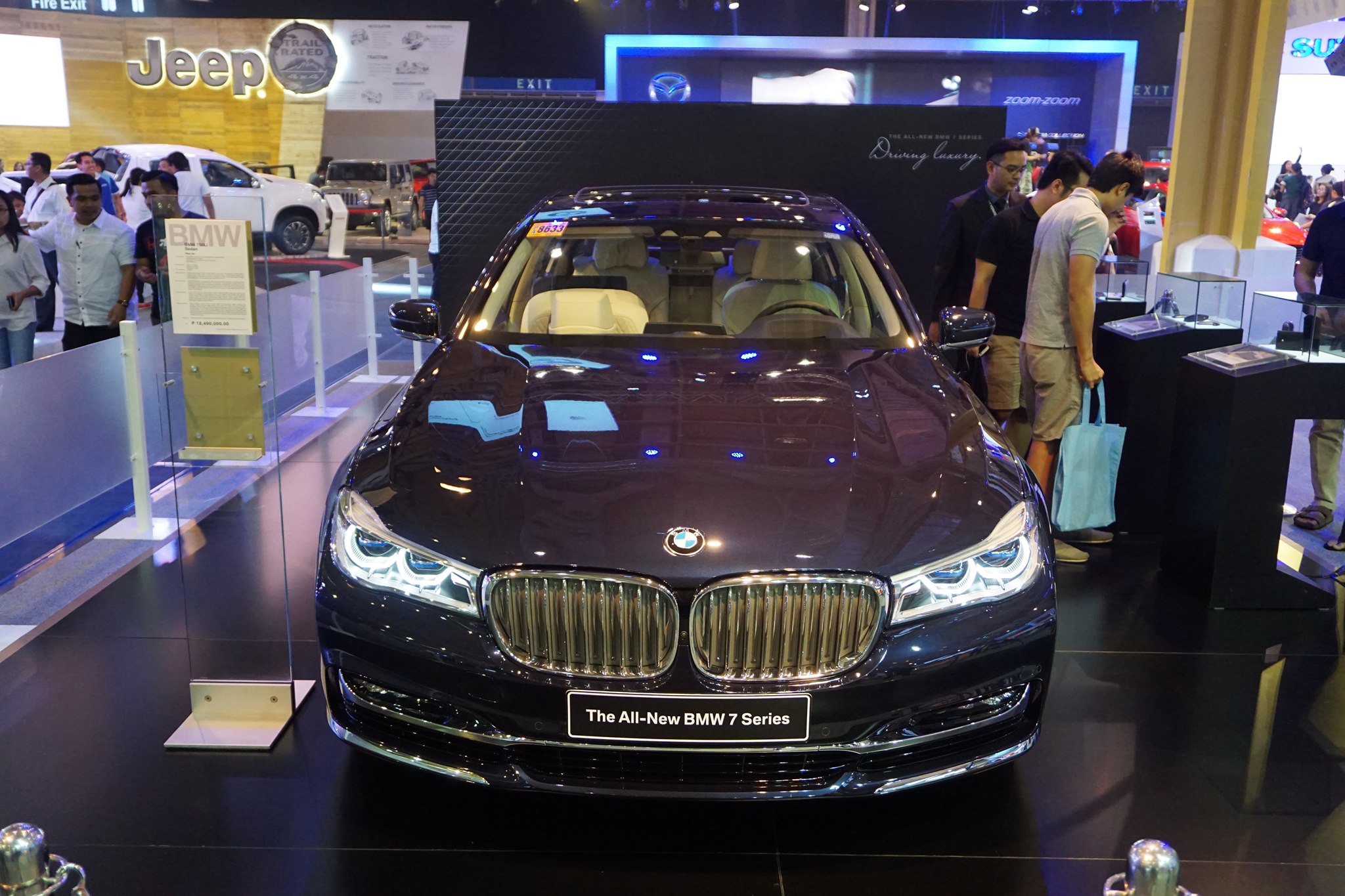 As the flagship sedan of BMW, the BMW 7 series focuses on safety, comfort and driver assistance.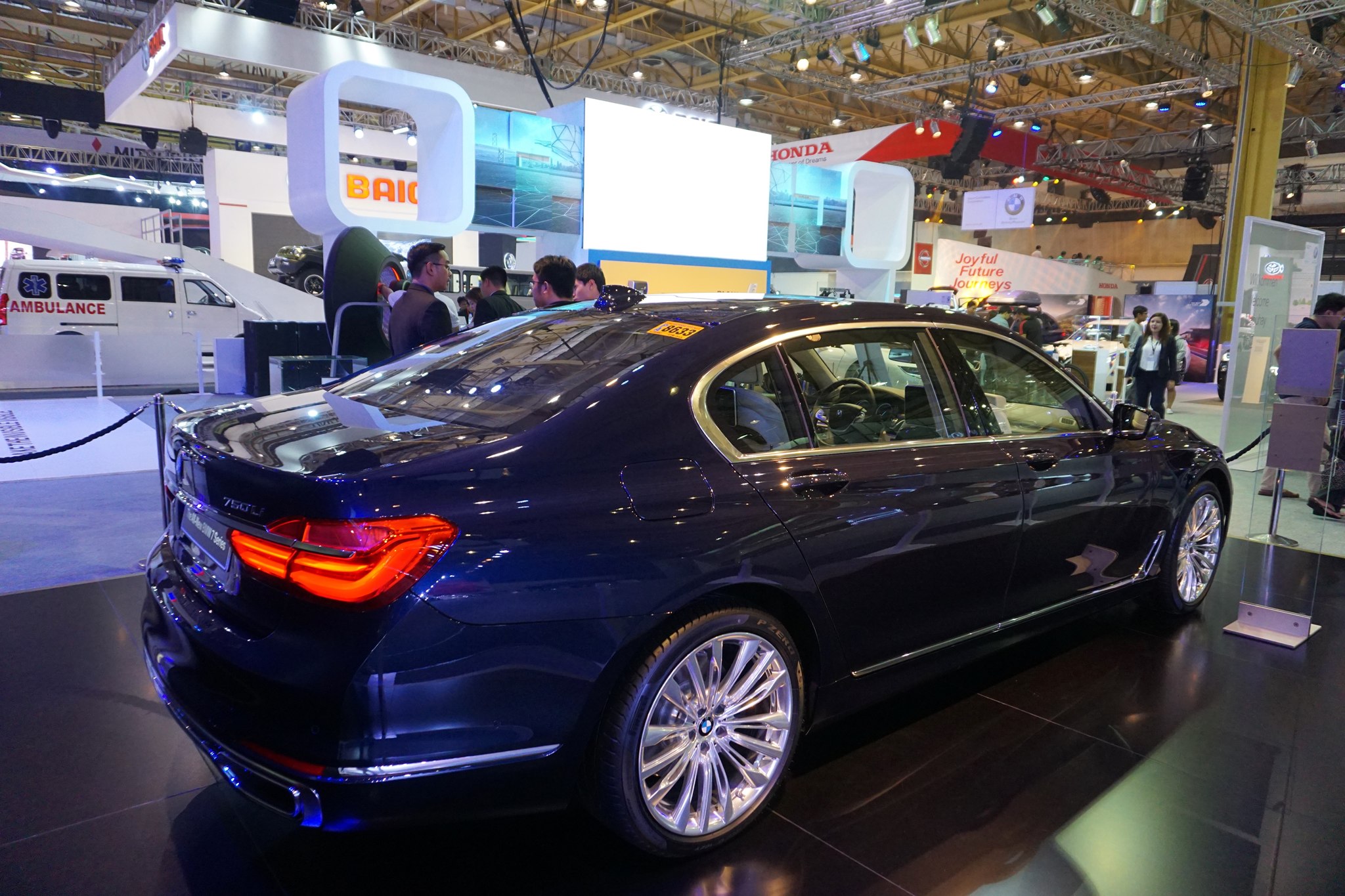 It has a retail price of 7 Million Pesos.
5. Nissan GT-R
It is one of the cars that wouldn't go unnoticed. Meet Nissan's newest baby – Nissan GT-R.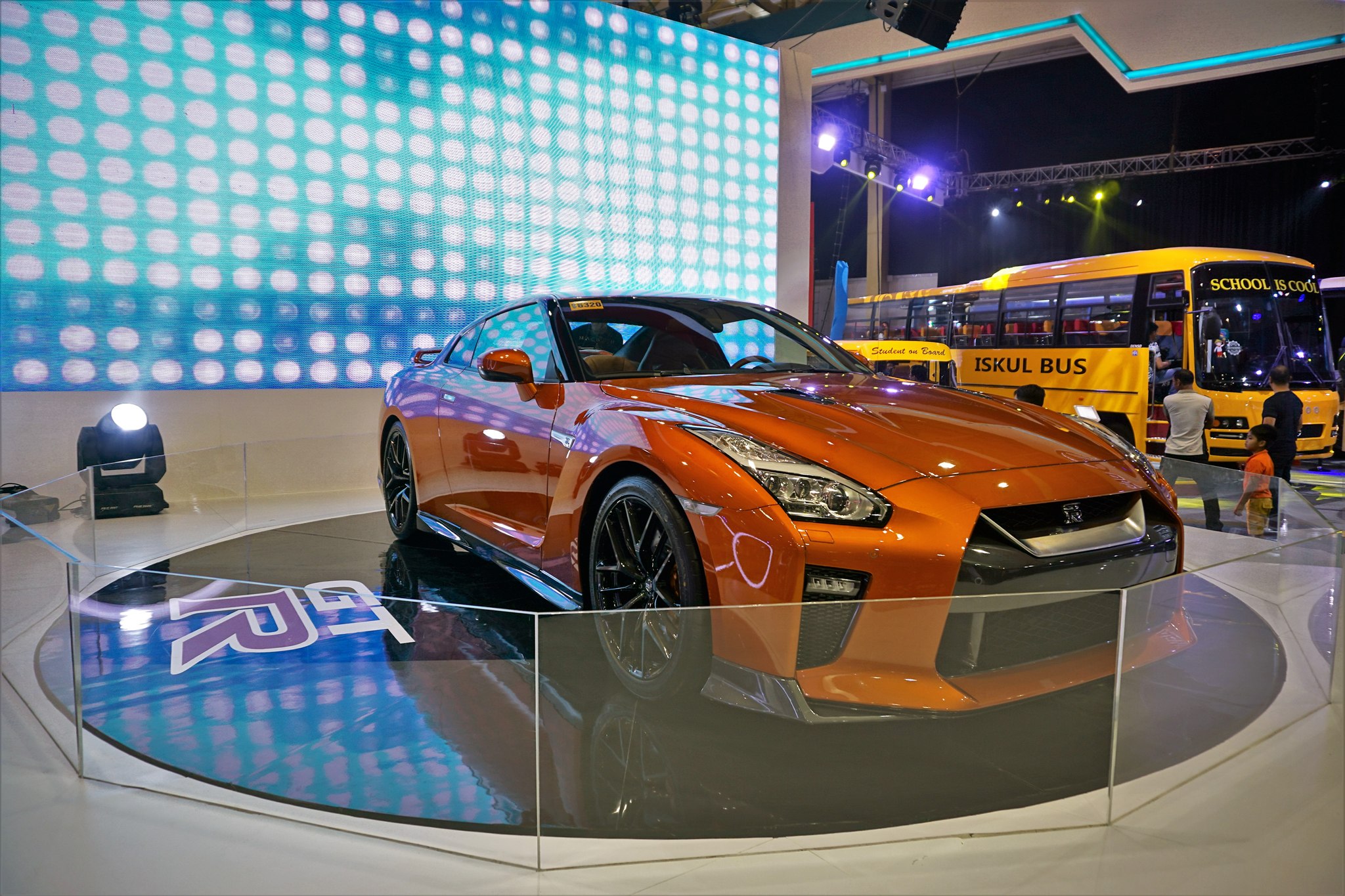 Dubbed as one of the world's best handling machines, the Nissan GT-R is said to have excellent suspension, resulting in better stability through quick lateral transitions and cornering speed. Long story short: it is the car for drifters!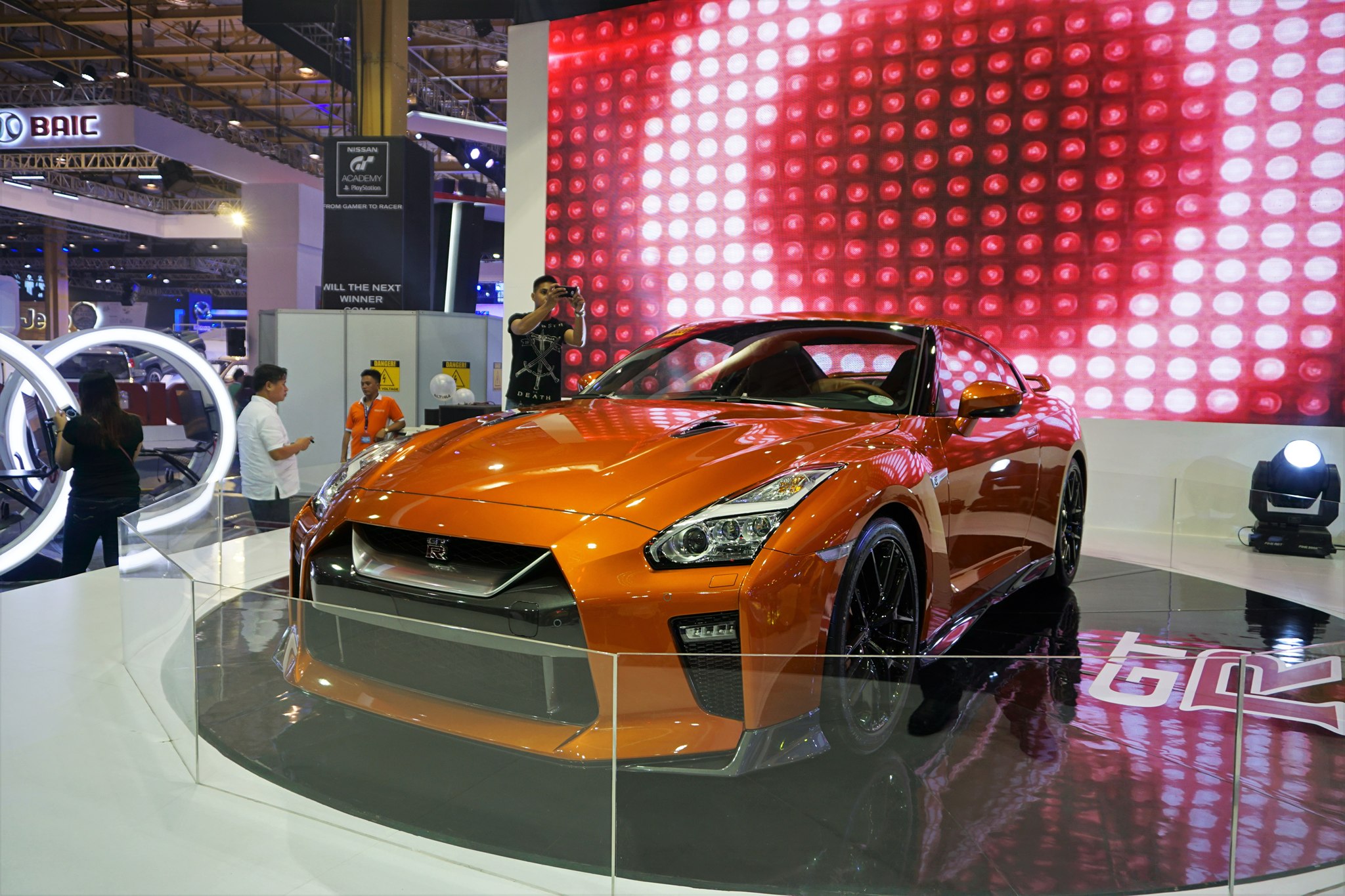 I've heard numerous celebrities lining up for this car.
In the Philippines, the Nissan GT-R sells for about 7.35 Million Pesos.
4. Lexus LC500h
Lexus is the luxury car brand of Toyota.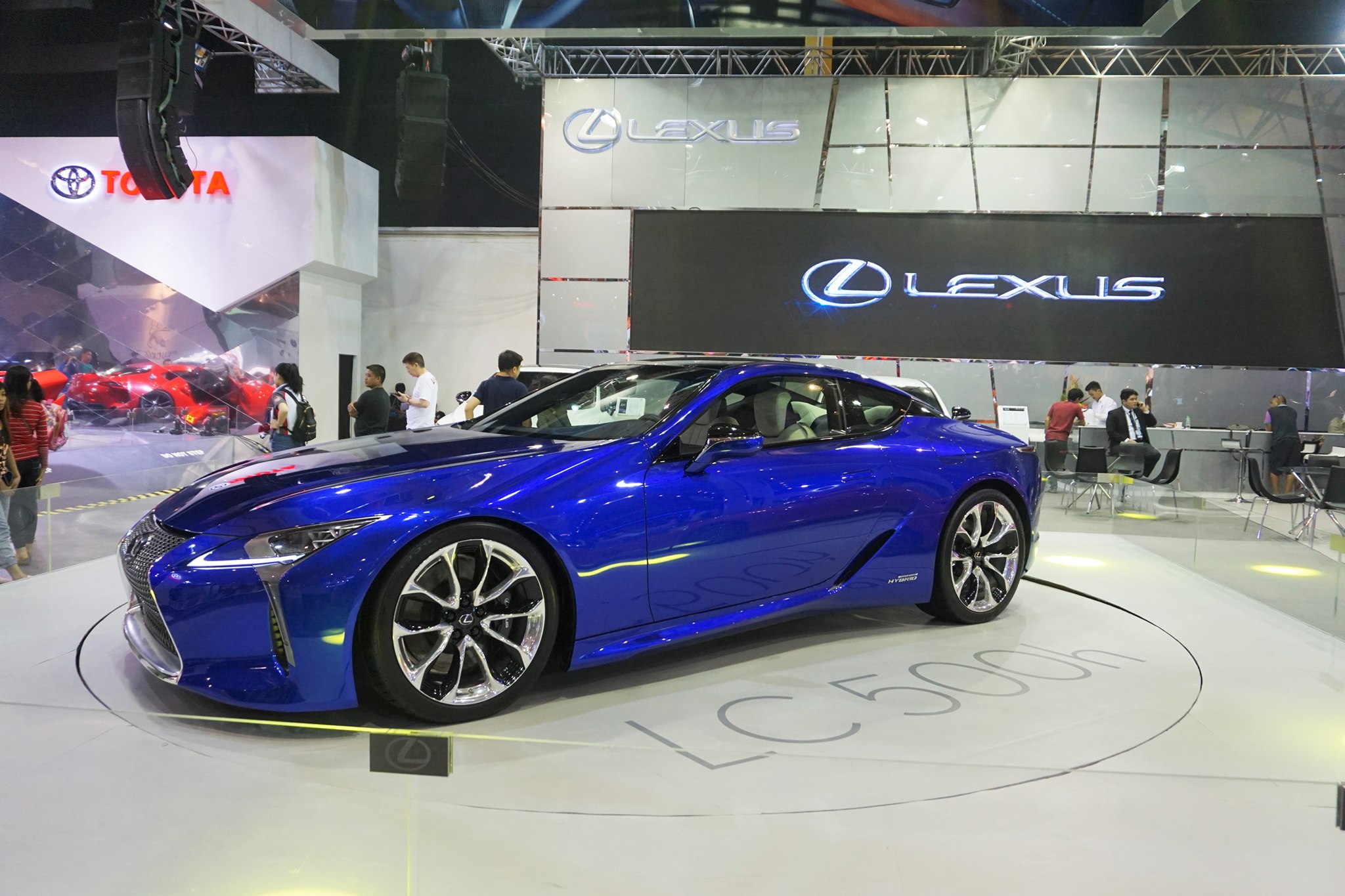 During the Philippine International Motor Show 2016, they debuted the luxury sports car Lexus LC500h.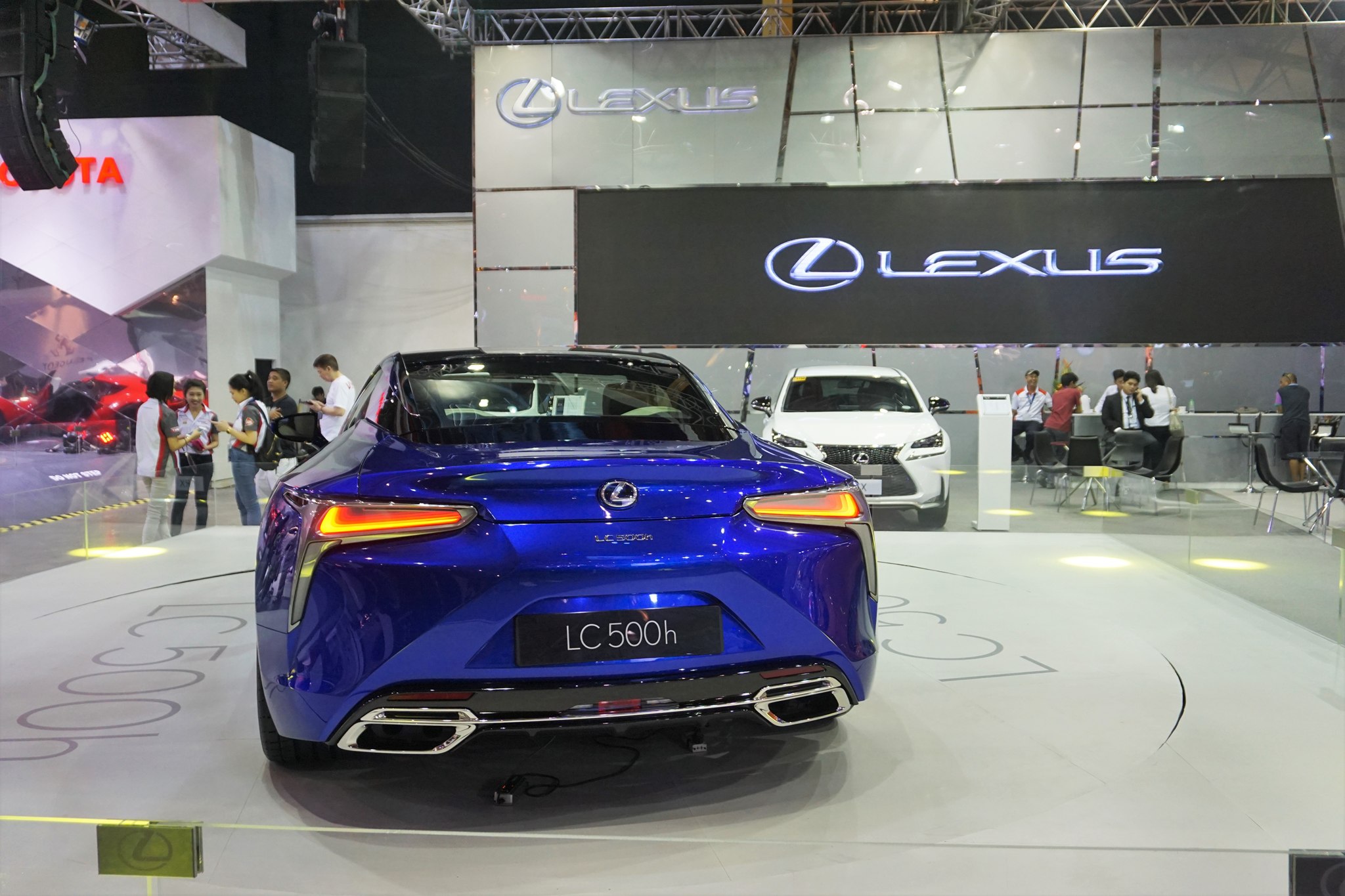 It is said that the LC500h can go from 0 to 60 mph in just 4.5 seconds. Wow!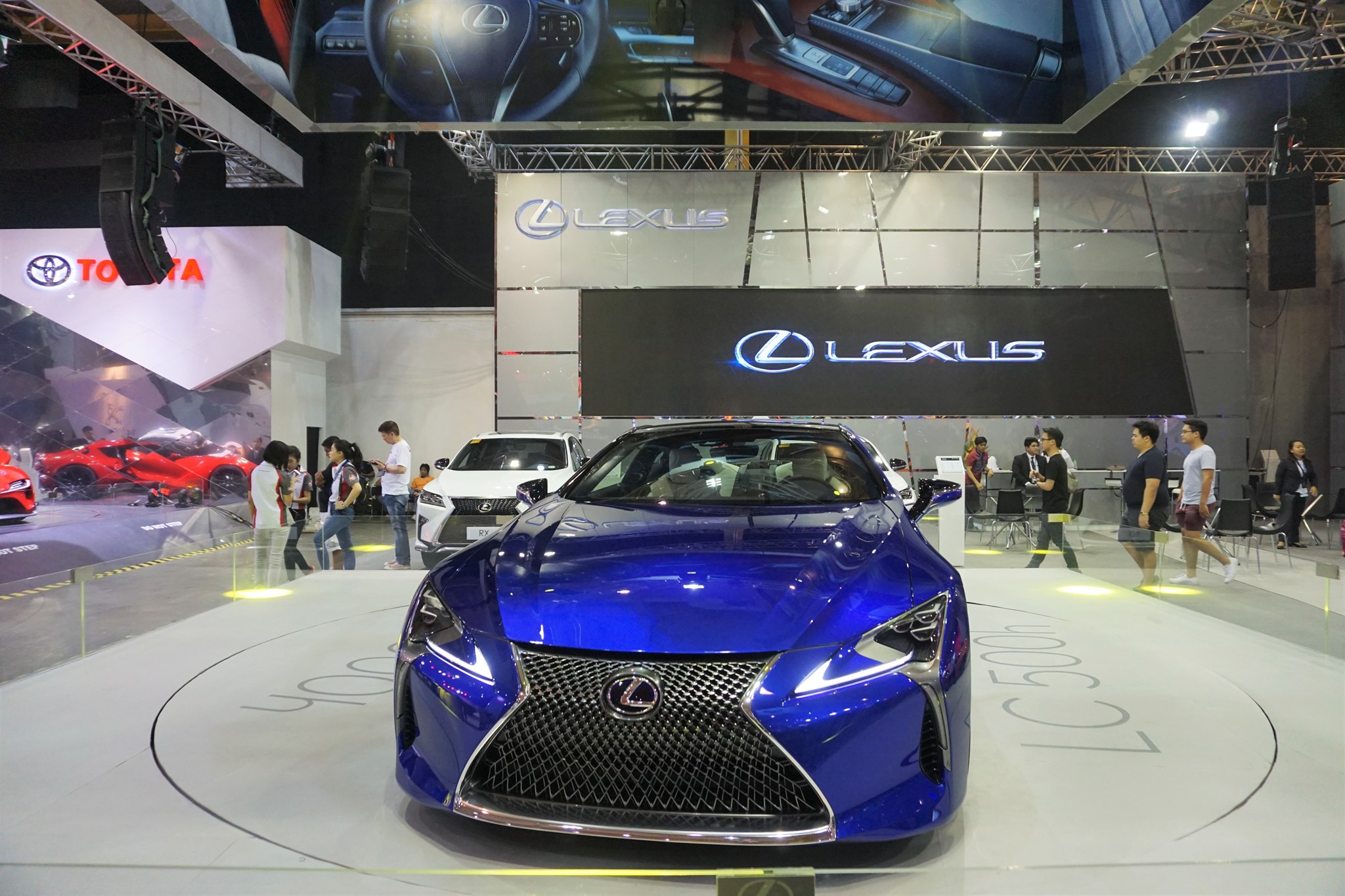 As of this writing, there is no price yet for the LC500h but it is expected to be more than 4.8 Million Pesos
3. Mercedes Benz AMG GT S
Ahhhh, Mercedes Benz. The car with the iconic symbol and one which we could never afford to miss.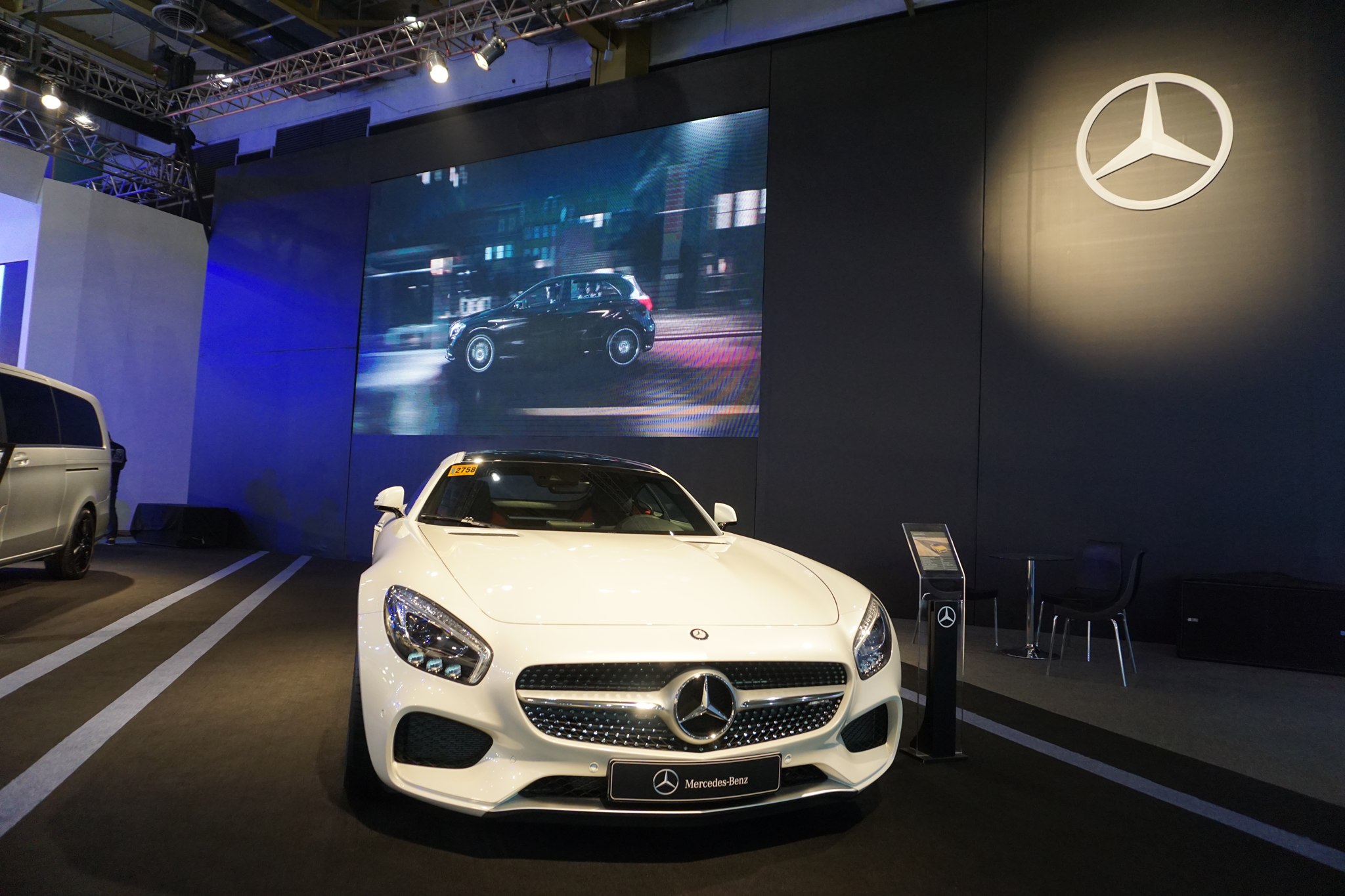 During the Philippine International Motor Show 2016, their most popular car at the exhibit was the AMG GT S which is recognizable by its extra large hood.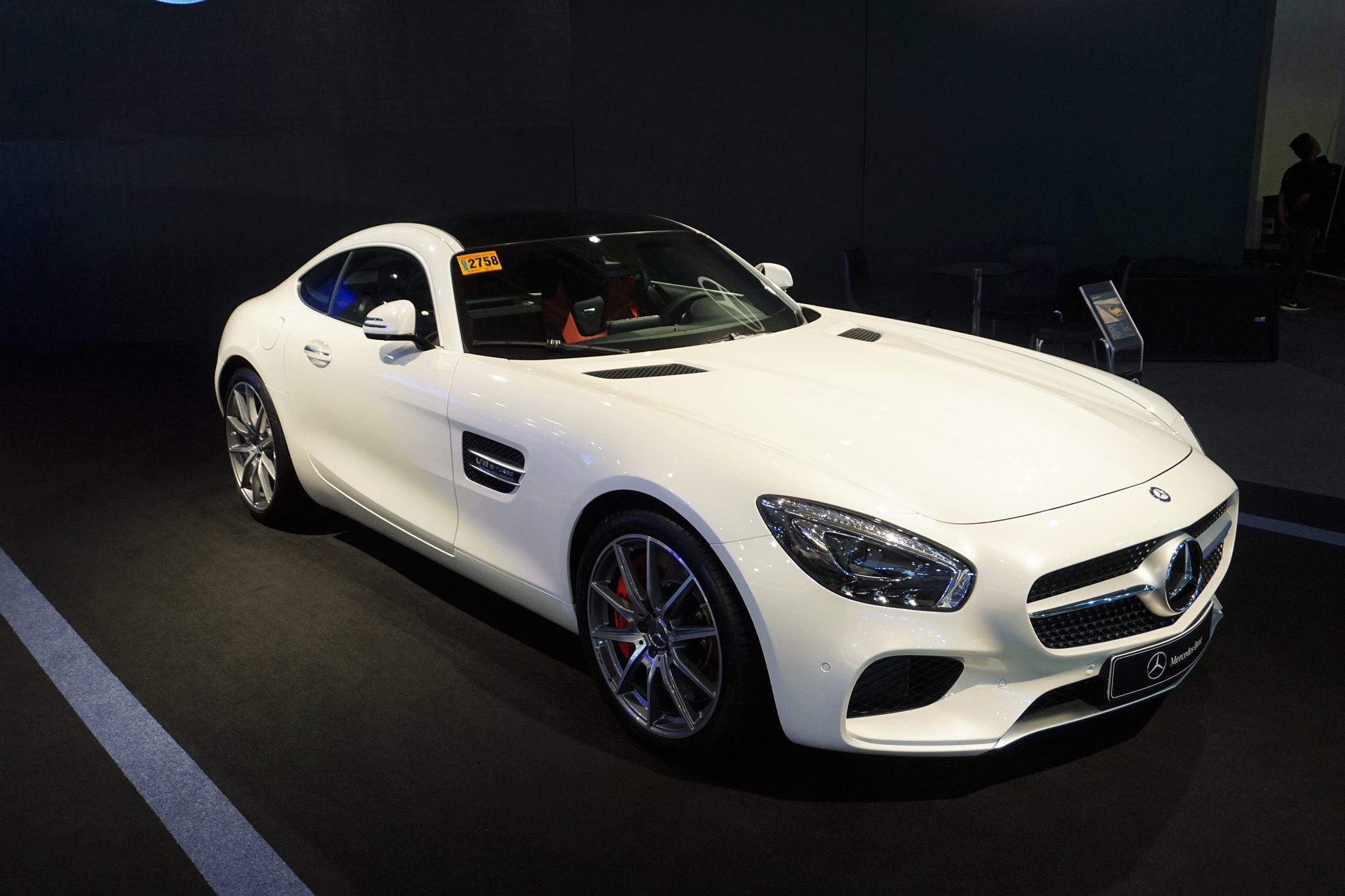 Question: Does its hood really have to be that big?
The short answer is YES! That's because this muscle car can accelerate from 0 to 60mph in 3.7 seconds. It is literally a beast!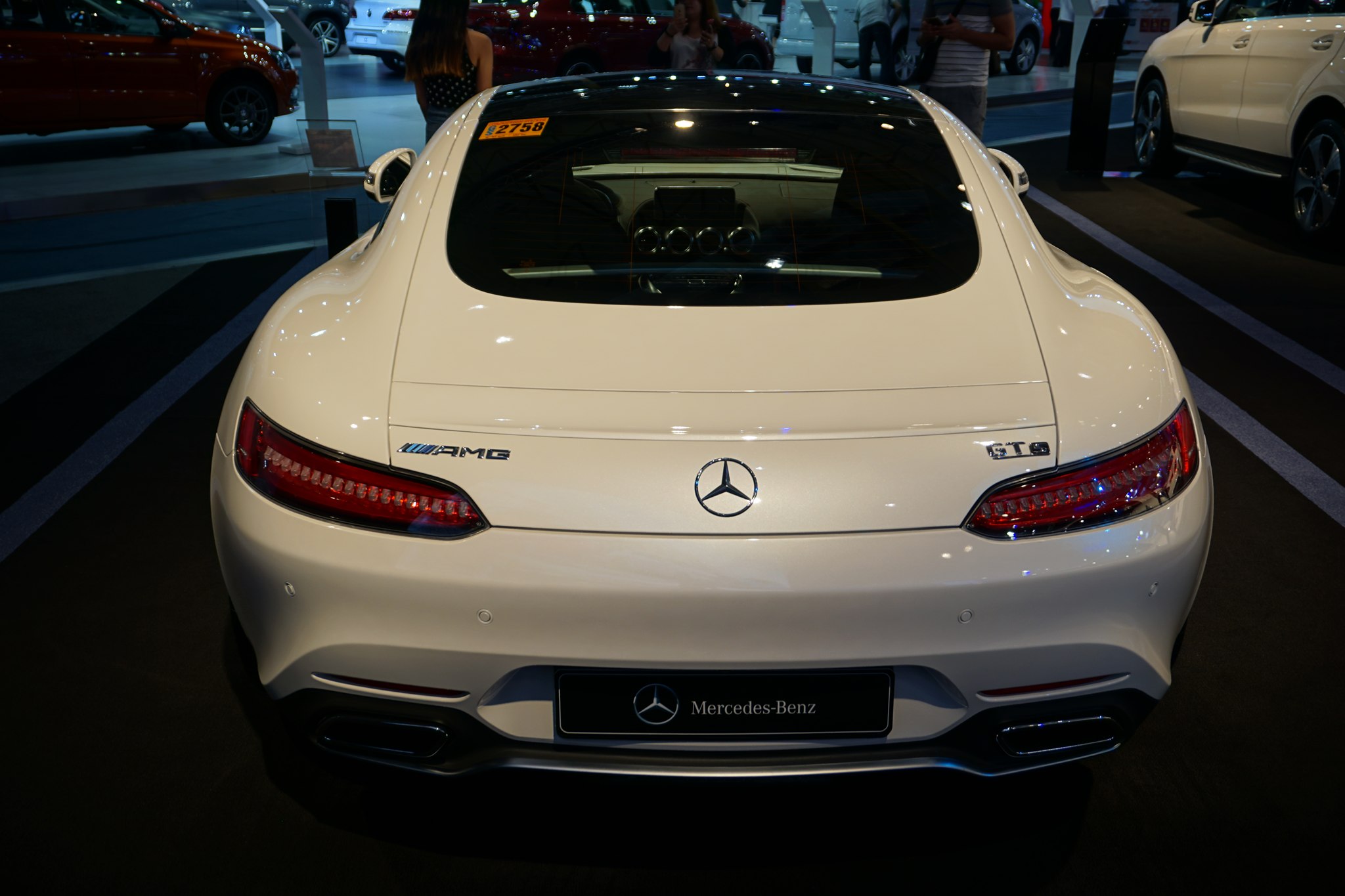 The Mercedes Benz AMG GT S has an estimated price of 6.3 Million Pesos.
2. Toyota FT-1 Concept Car
Undoubtedly the most beautiful car at the Philippine International Motor Show 2016, the FT-1 is a concept car by Toyota.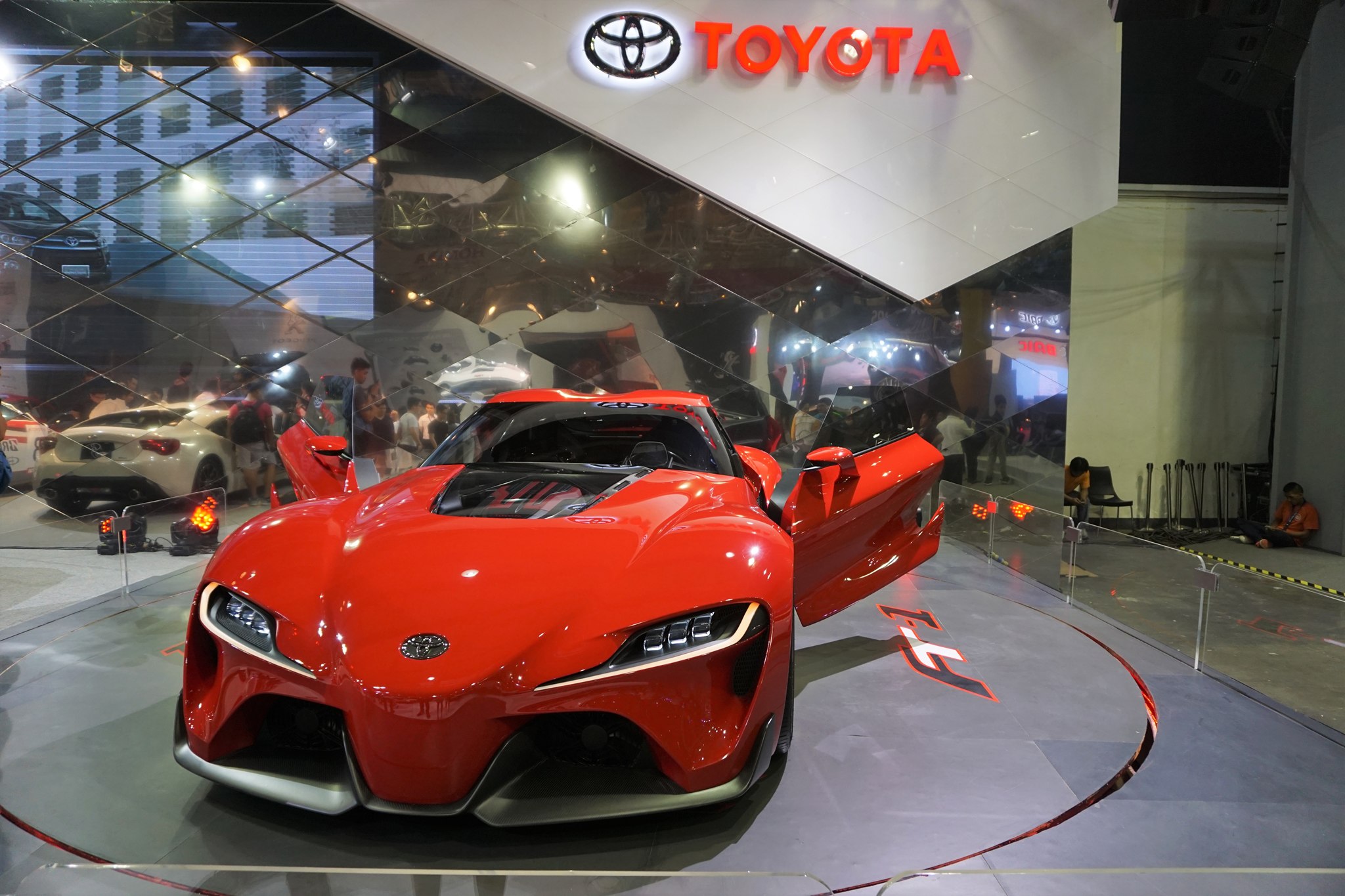 The powerful race car look and its curvilinear form is a sure fire headturner.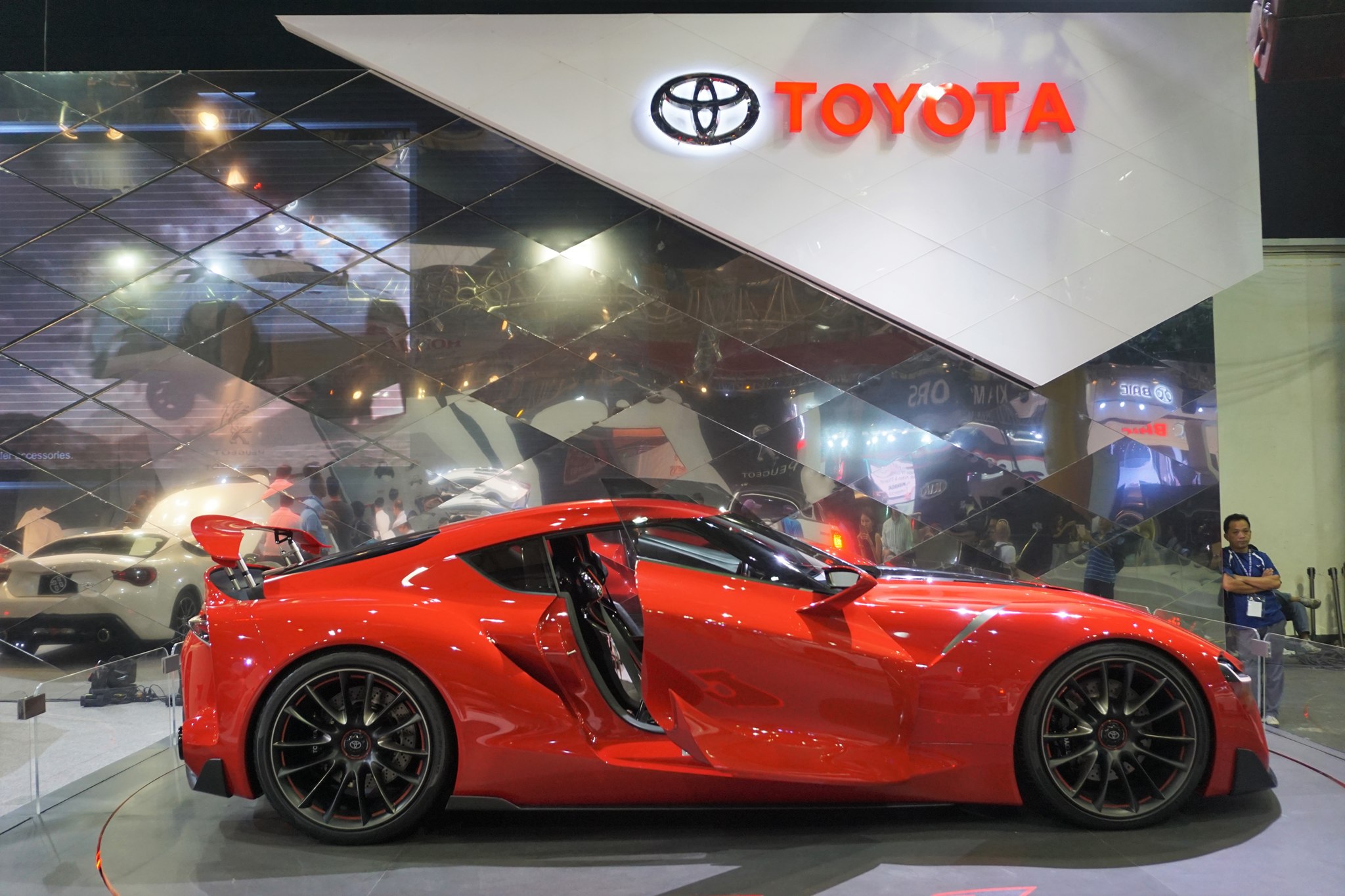 Look closely at its sexy back. You will notice that it even has a retractable spoiler. See that wing at the rear? Now you see it…
And now you don't. Pretty cool magic, eh?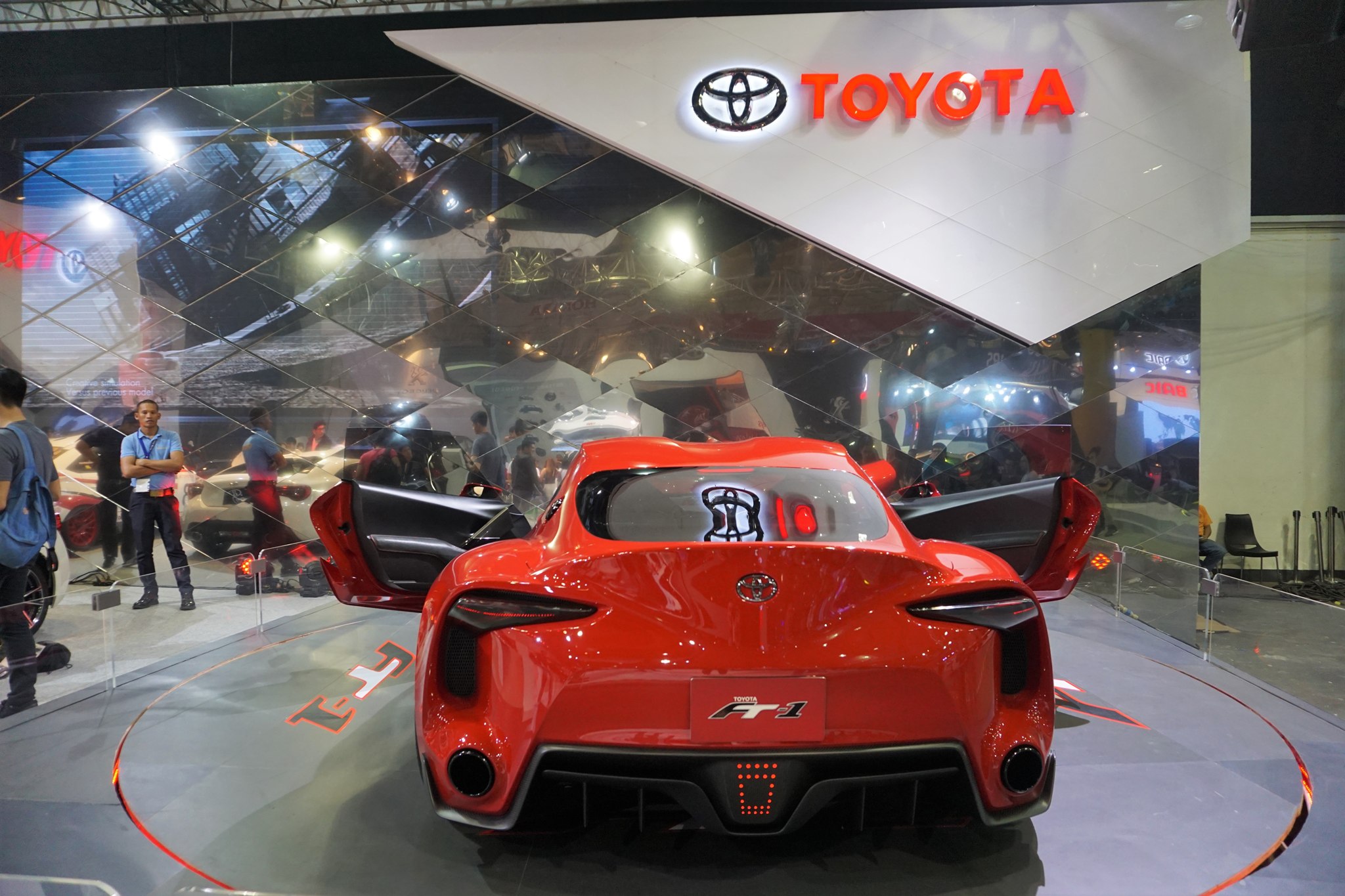 I couldn't wait for this concept car to become a reality. If it becomes readily available, it would most definitely make it to the top of this list.
1. BMW i8
The most sought after car during the show was this baby – the BMW i8.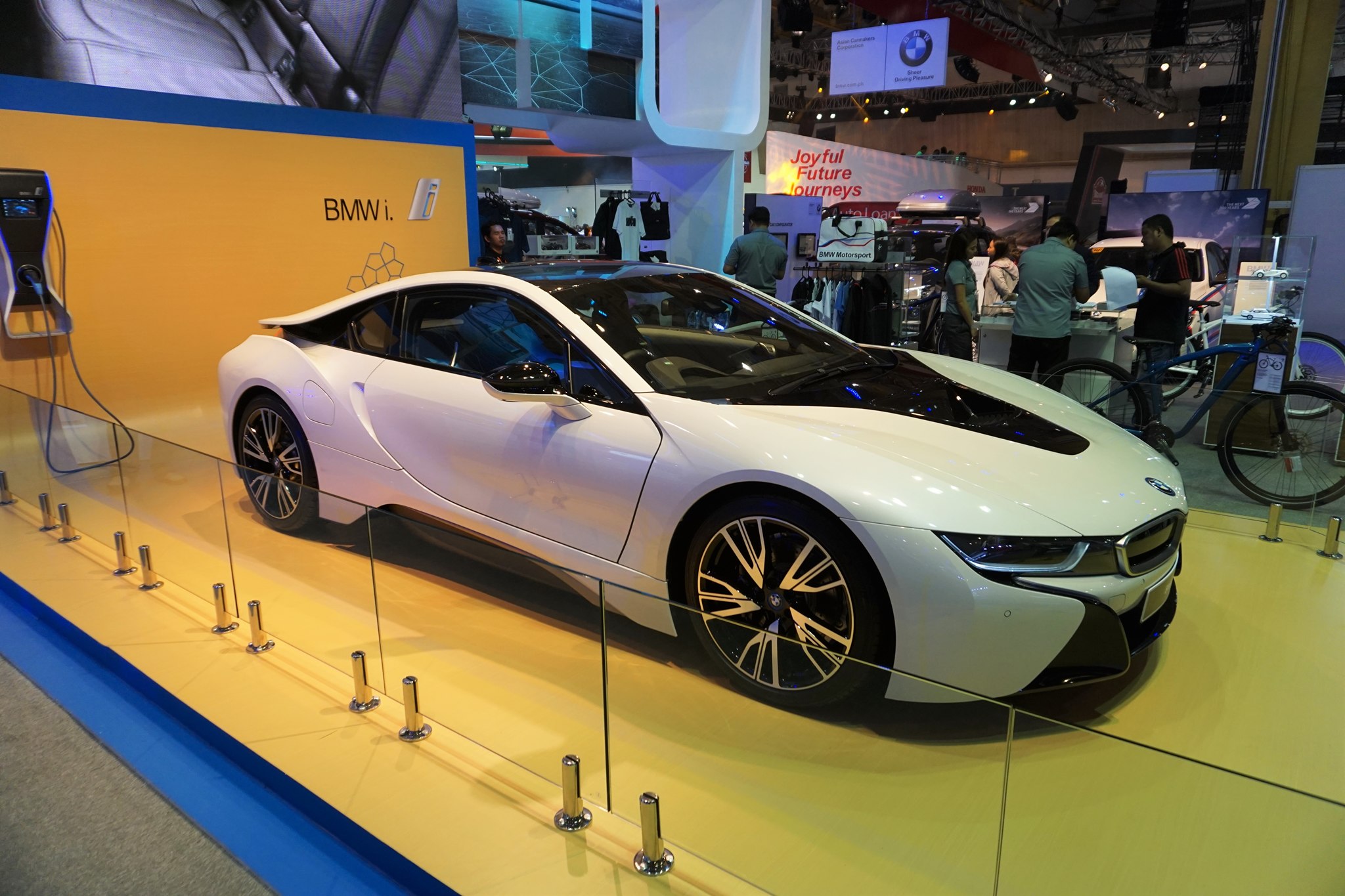 BMW kind of anticipated that this car would be flocked by tons of guys so they decided to put a stricter entrance to their booth and surrounded it with glass and security personnel. If you come to think of it, why wouldn't they? This car is a treasure to behold and a gem to own.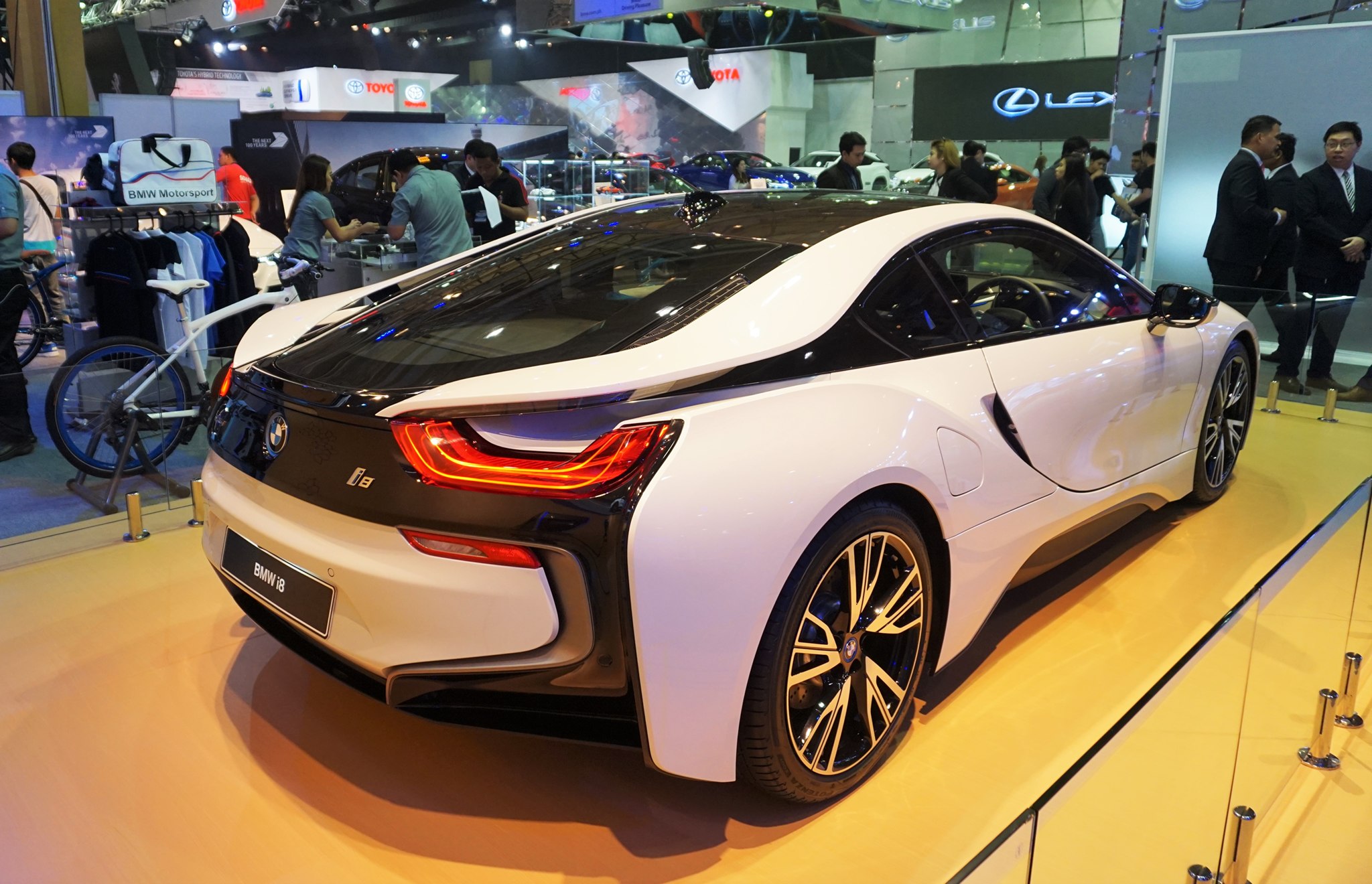 The BMW i8 is a 2-door plug-in hybrid muscle car and can go from 0-60 mph in about 4.4 seconds.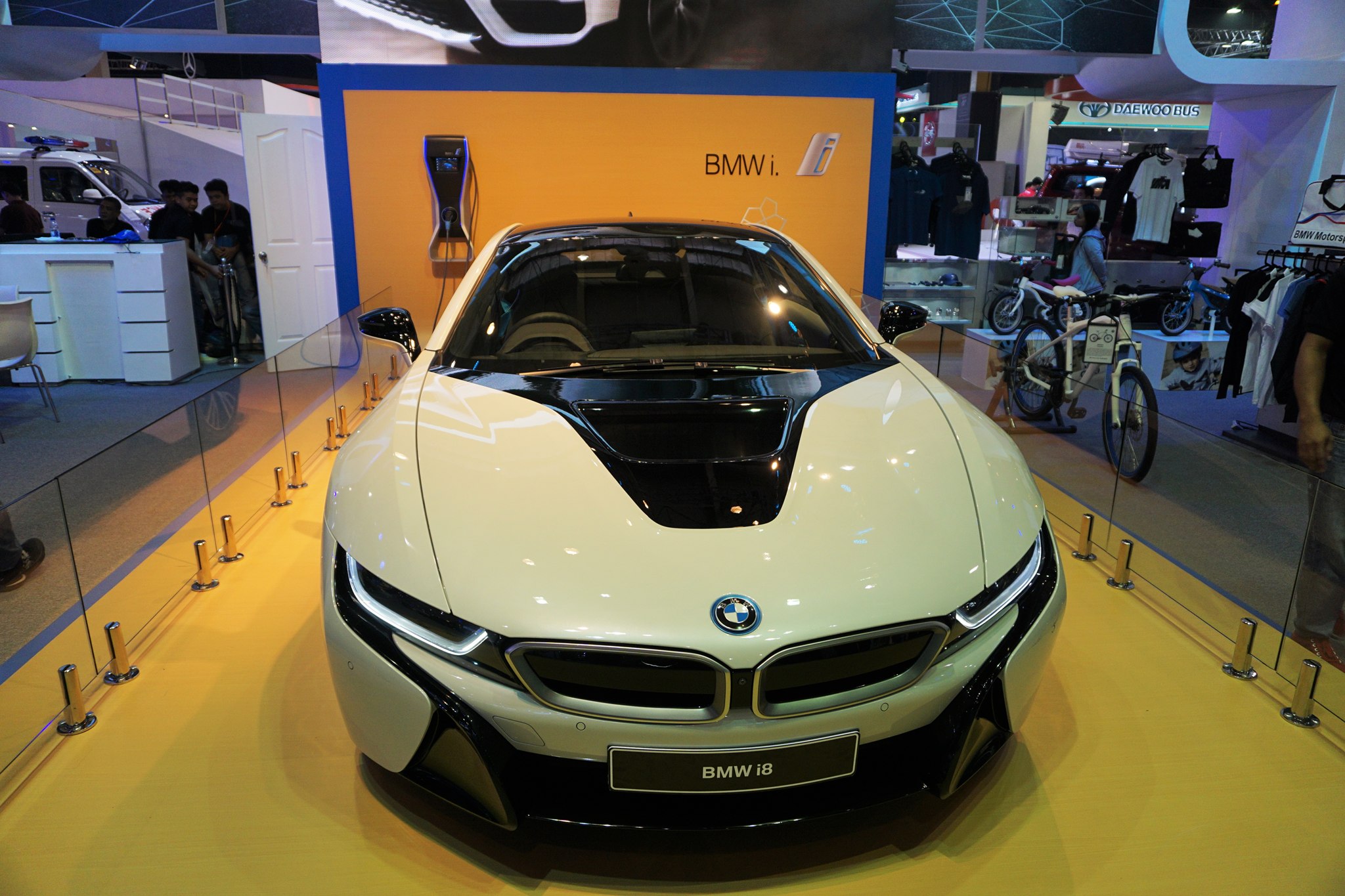 It has an estimated retail price of about 6 Million Pesos.
*    *    *    *
And here you have it bro. It sure was a pretty long list and I'm sure you drooled as your eyes feasted on the hottest cars available in the country today.
So tell me, which one these is your dream car? Leave a comment below or send me a tweet.