One of my favorite things to collect since I was a kid were die cast toys. These include scale models of commercial airplanes, jets and cars.
As I grew up, that hobby of collecting never faded away because even up to now, I still collect die cast toys with my brother.
Being huge fans of muscle cars (and dreaming of owning one some day), my brother and I would go to Manila International Auto Shows to check out the latest automobiles and in addition to all that, each year, we would gas up at Petron stations just to check out and collect their annual supercars die cast toy car collection.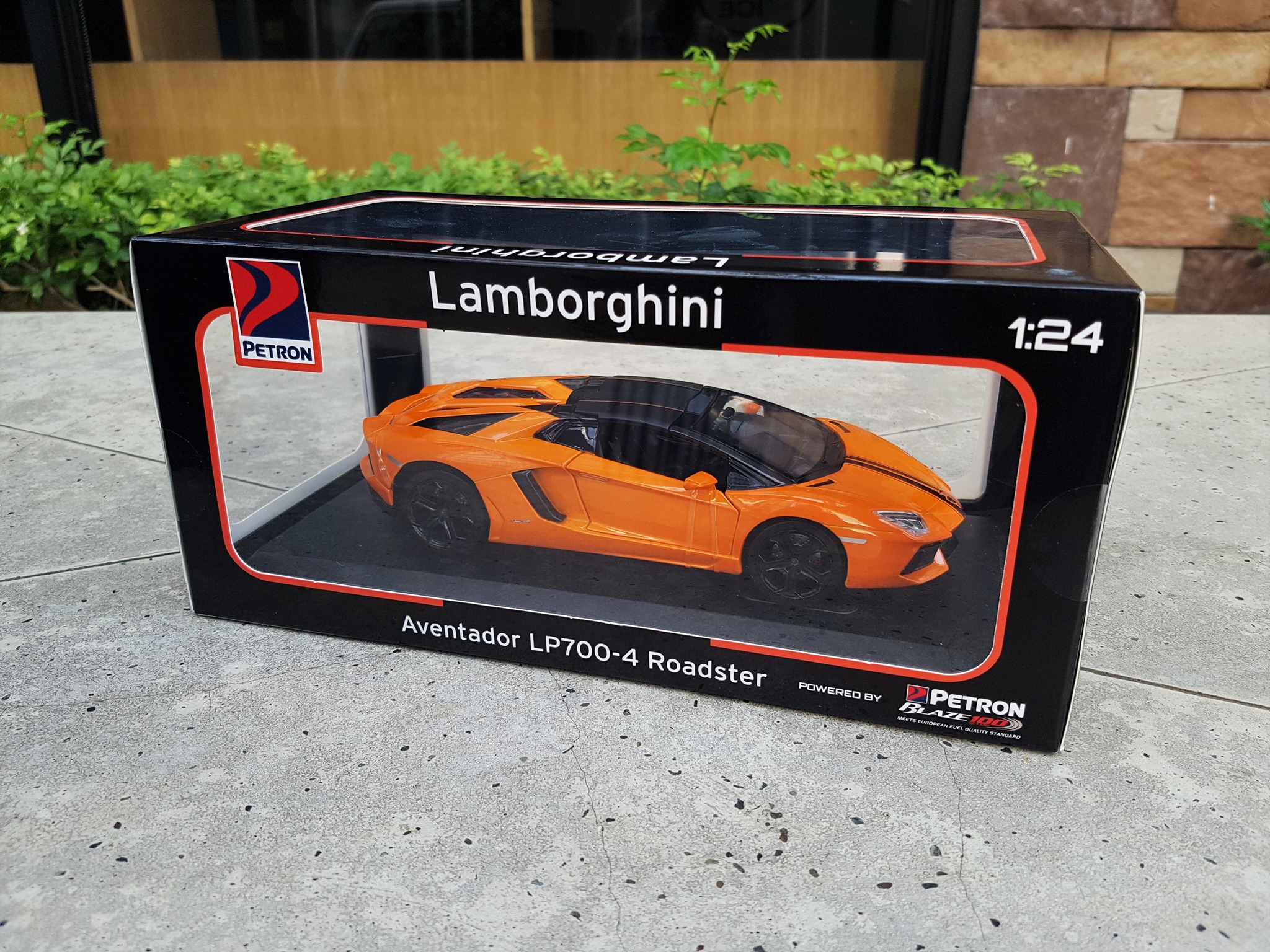 And this year, 2017, is no exception. Because just last Wednesday, September 20, Petron officially launched their brand new collection of Petron Supercars 2017 toy car collectibles.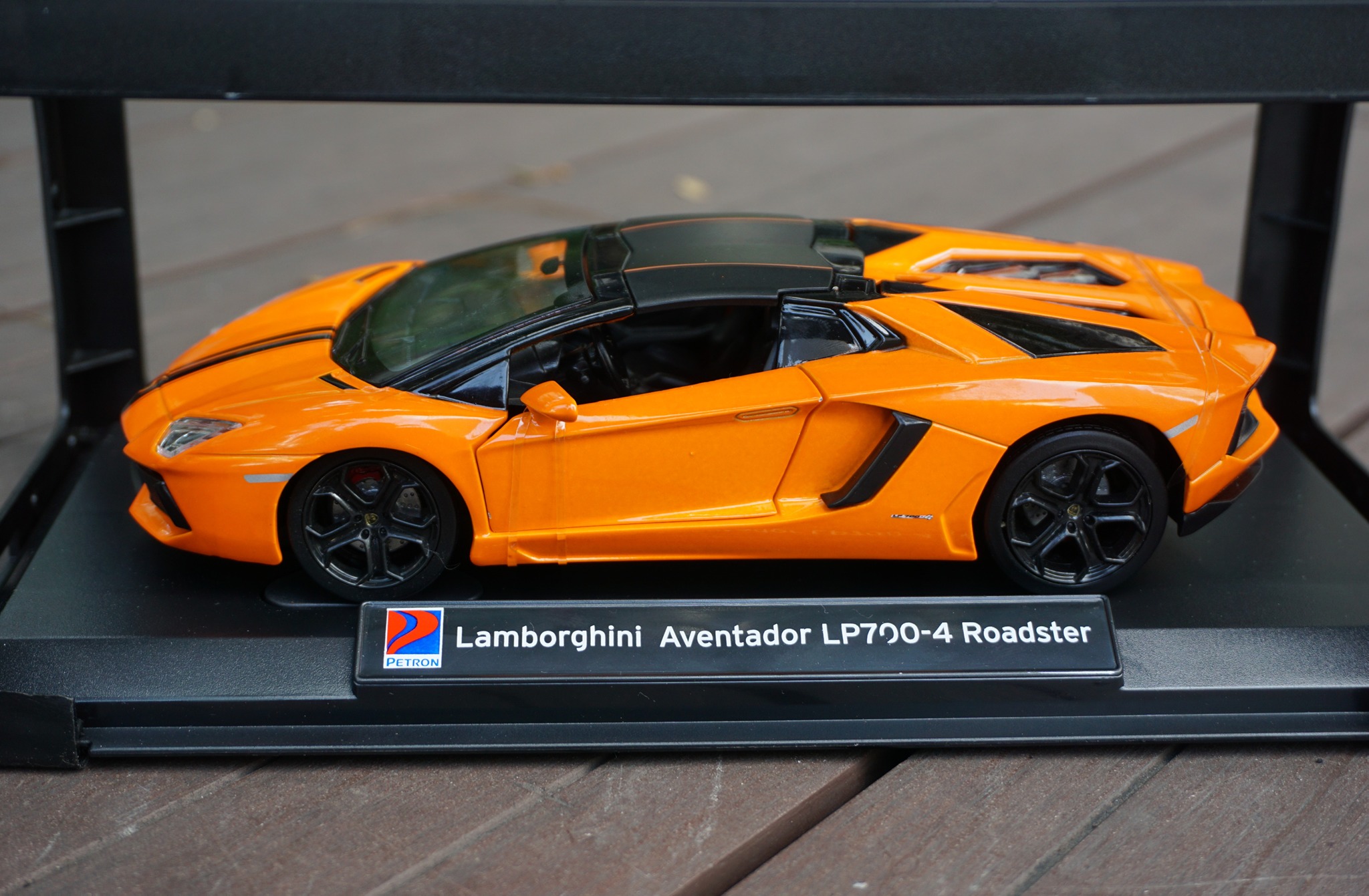 Here is one of the three. It's the Lamborghini Aventador LP700-4 Roadster (orange) model and isn't it gorgeous?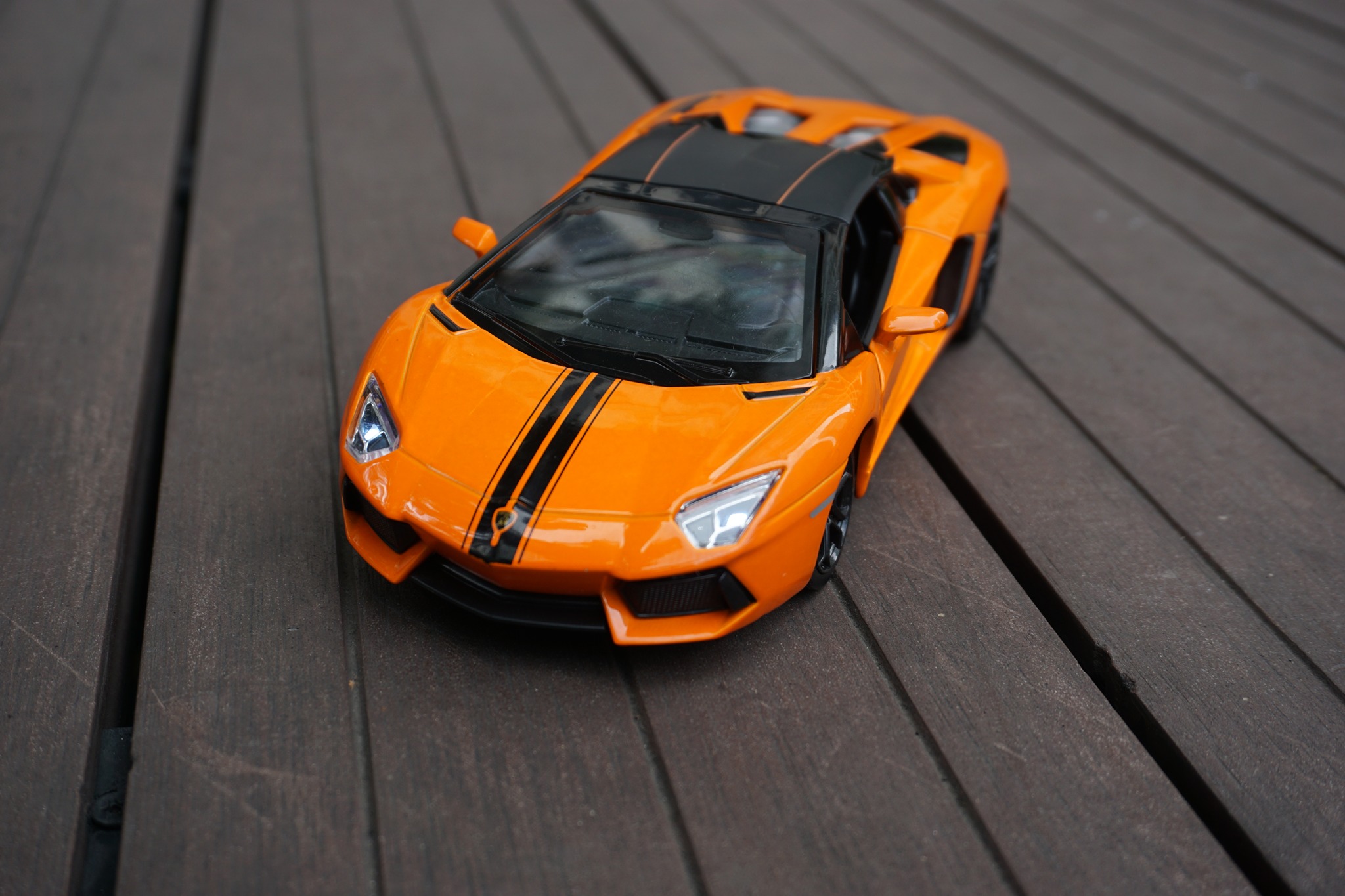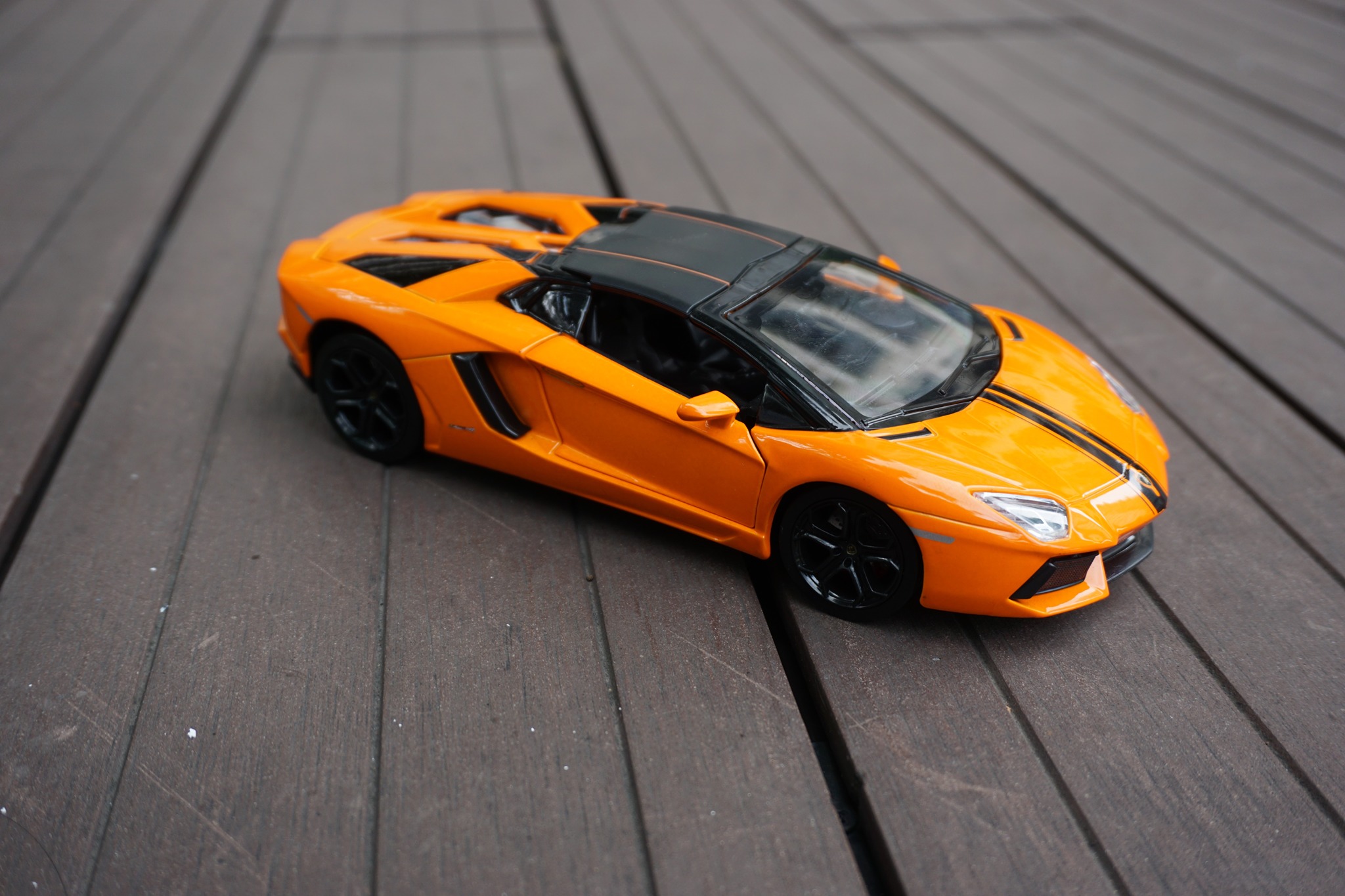 Compared to previous years, this year's car collectibles are much larger and have a scale of 1:24.
This is how big it is compared to a mobile phone (Samsung Galaxy S7 Edge).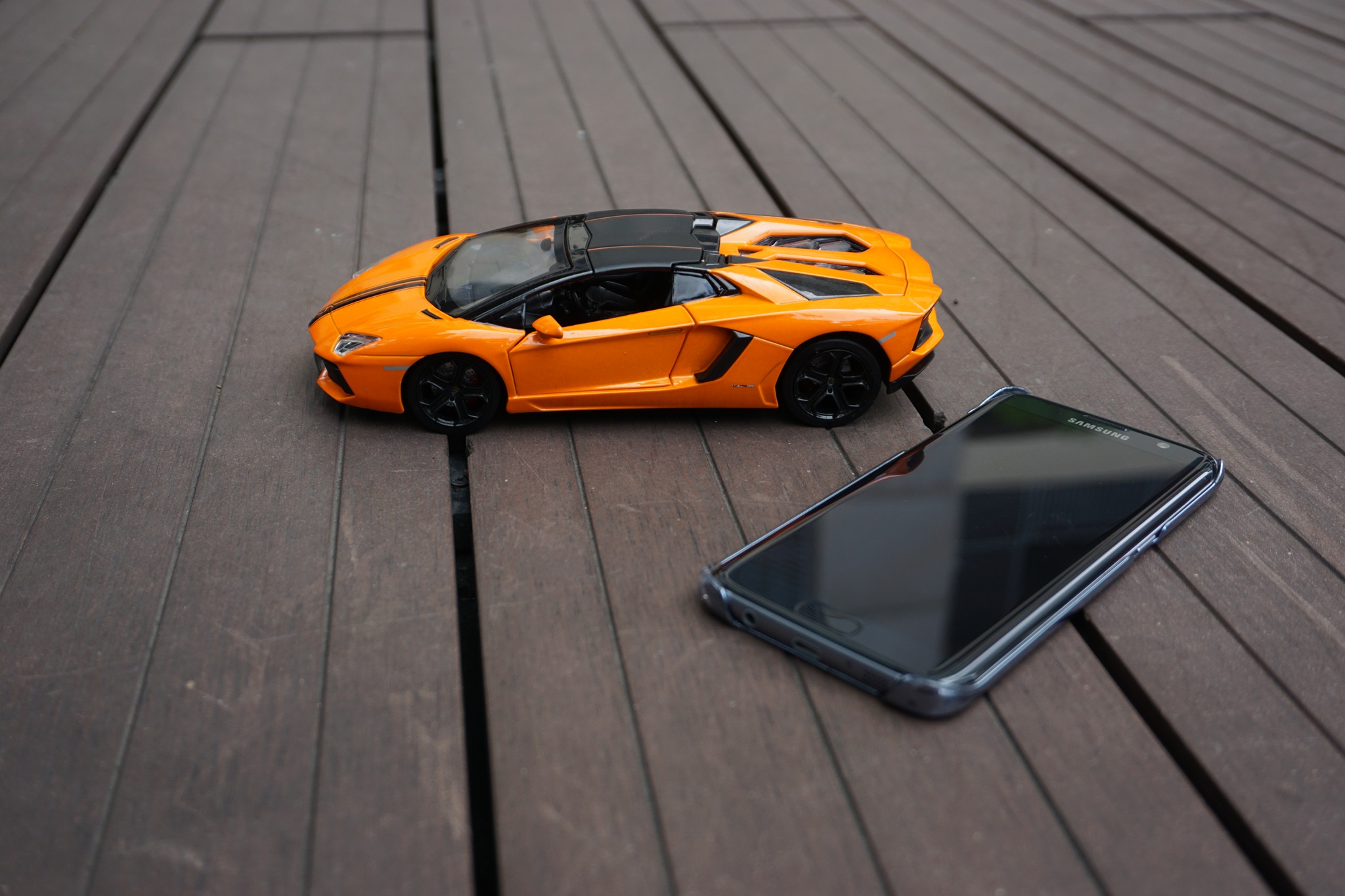 You will notice that each car collectible is made from high-quality die cast metals with very detailed and intricate parts.
If you press the hood of the toy car, you will hear the start-up, rev and acceleration sounds that real muscle cars make. It would give you eargasms.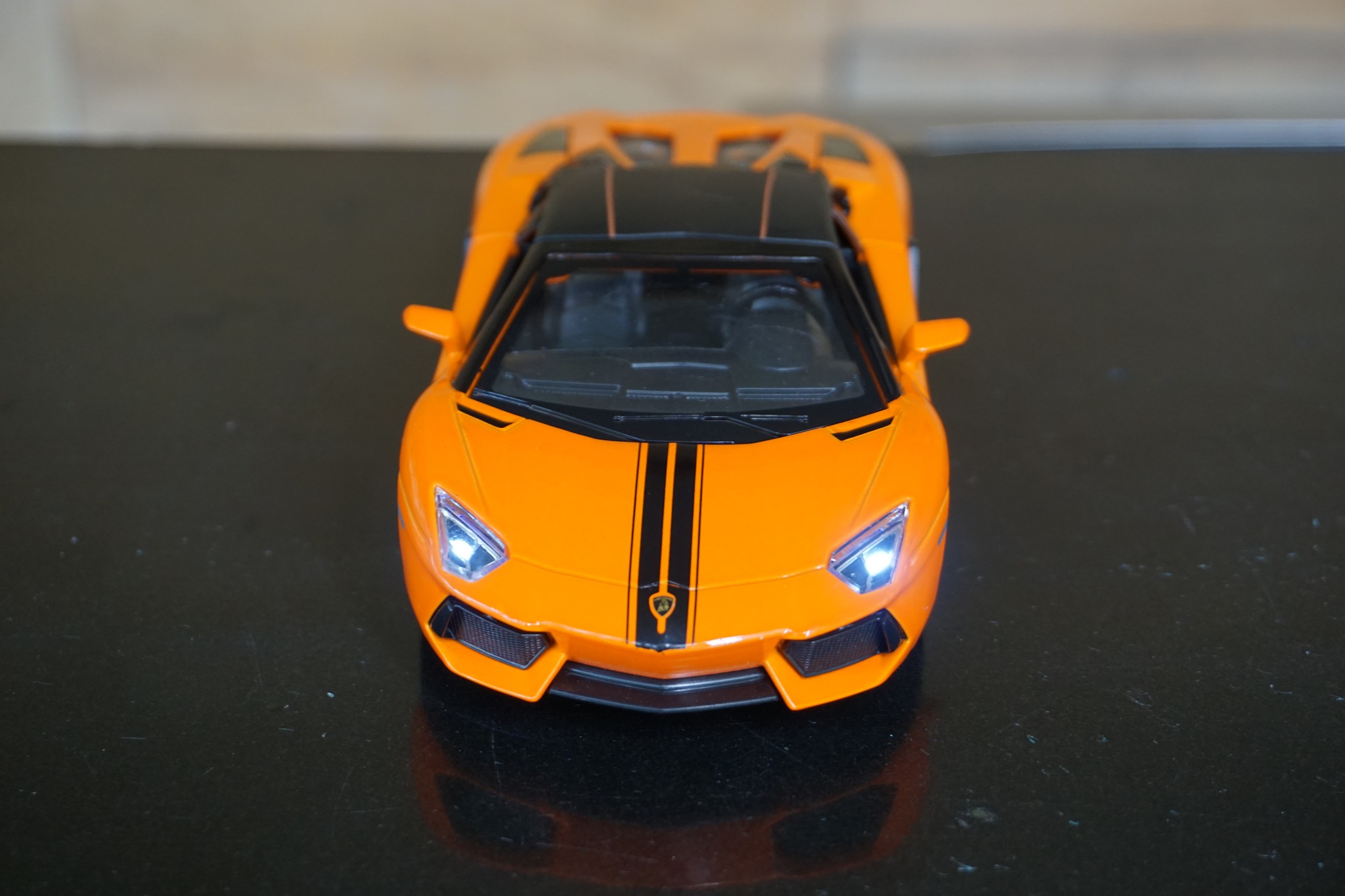 And in addition to that, the headlights and rear lights would light-up too.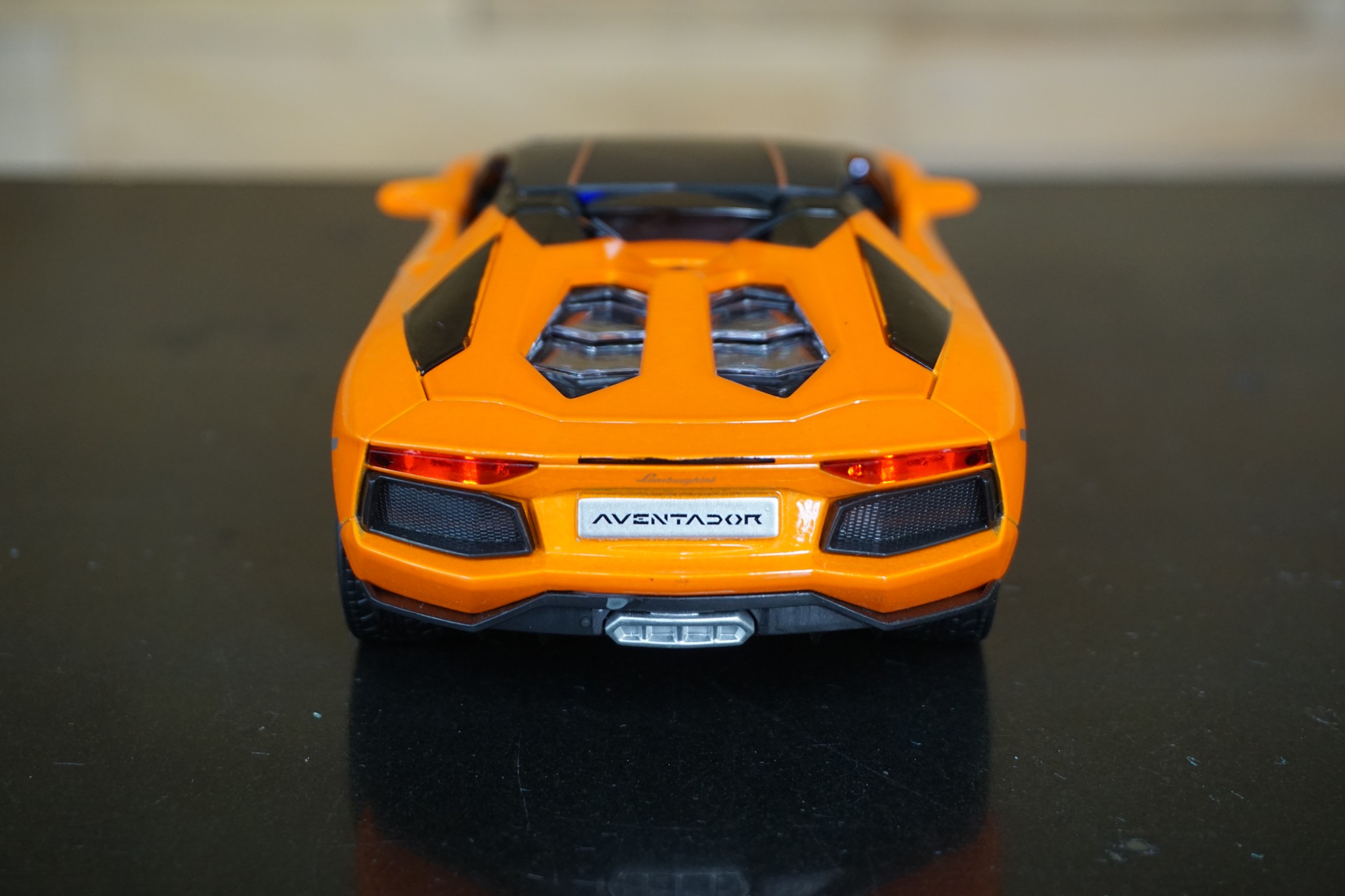 The Lamborghini Aventador LP700-4 Roadster model also has a unique feature wherein you can lift the doors of the car open, in the same way that you could with the actual life-size Lamborghini supercar.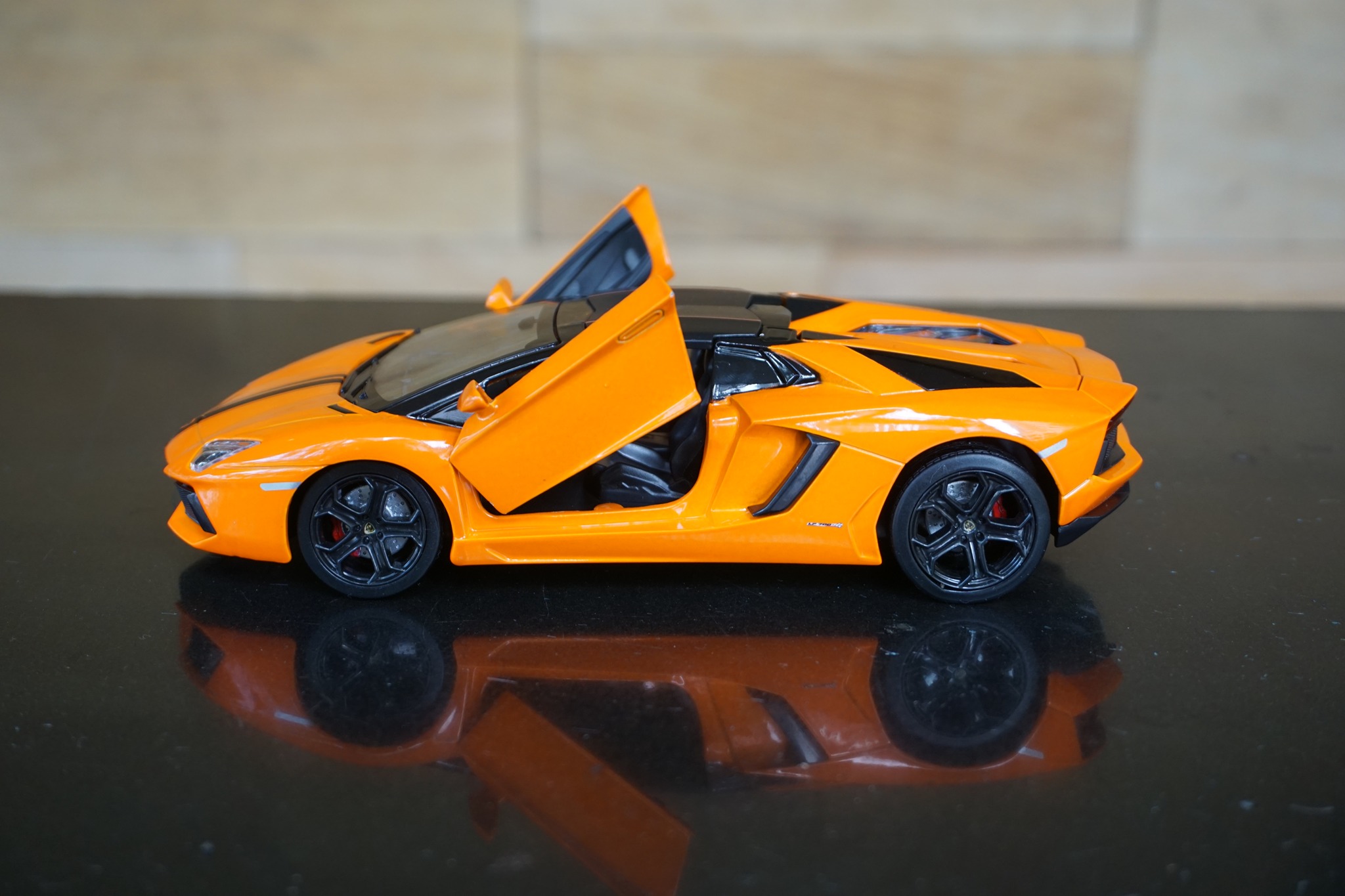 And once the doors are open, alarm sounds fire-up. Pretty cool!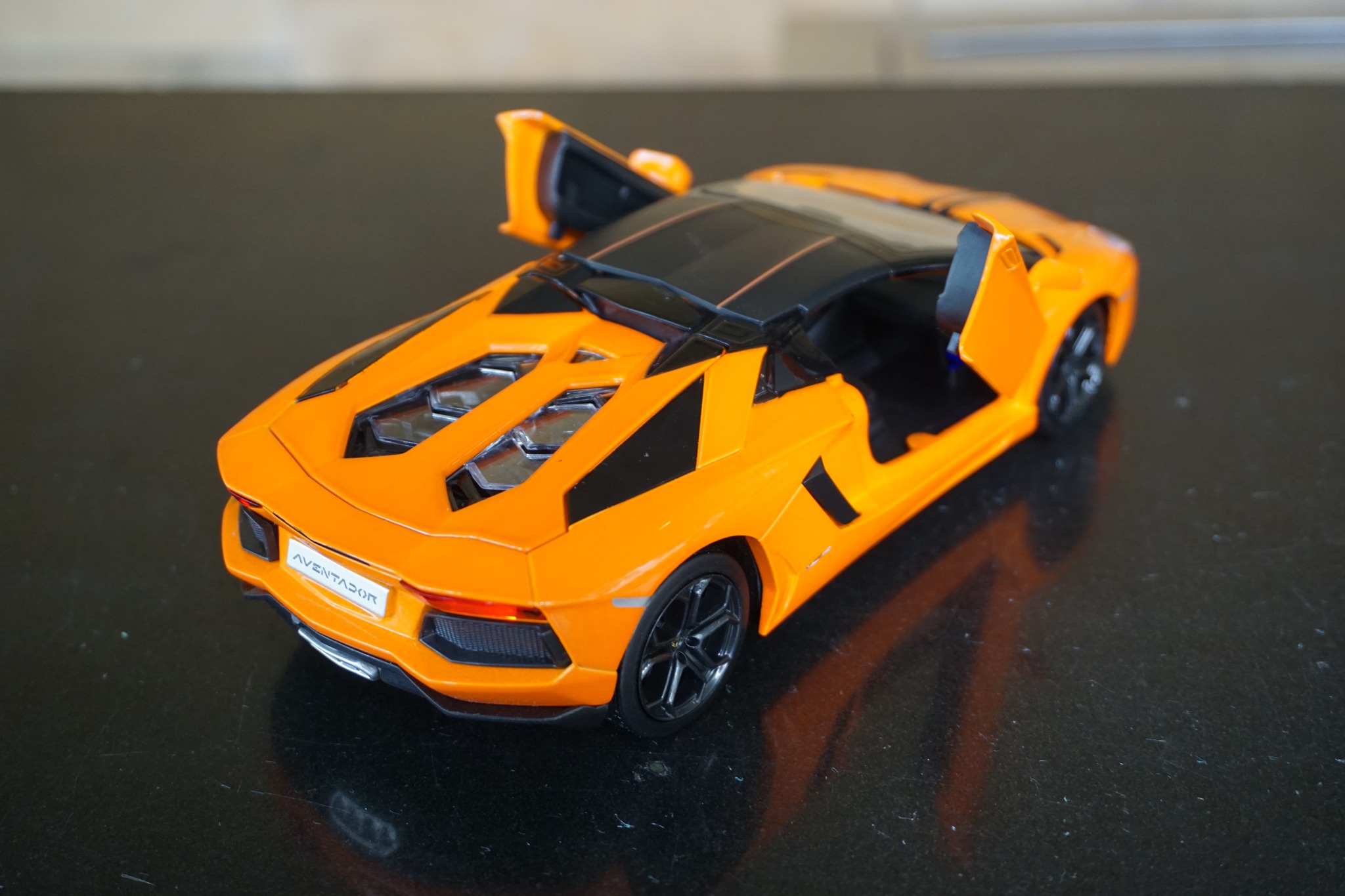 Apart from the Lamborghini Aventador LP700-4 Roaster, two other car models available to collect are the Porsche 918 Spyder (red) and the Bentley GT3 Continental Concept (black).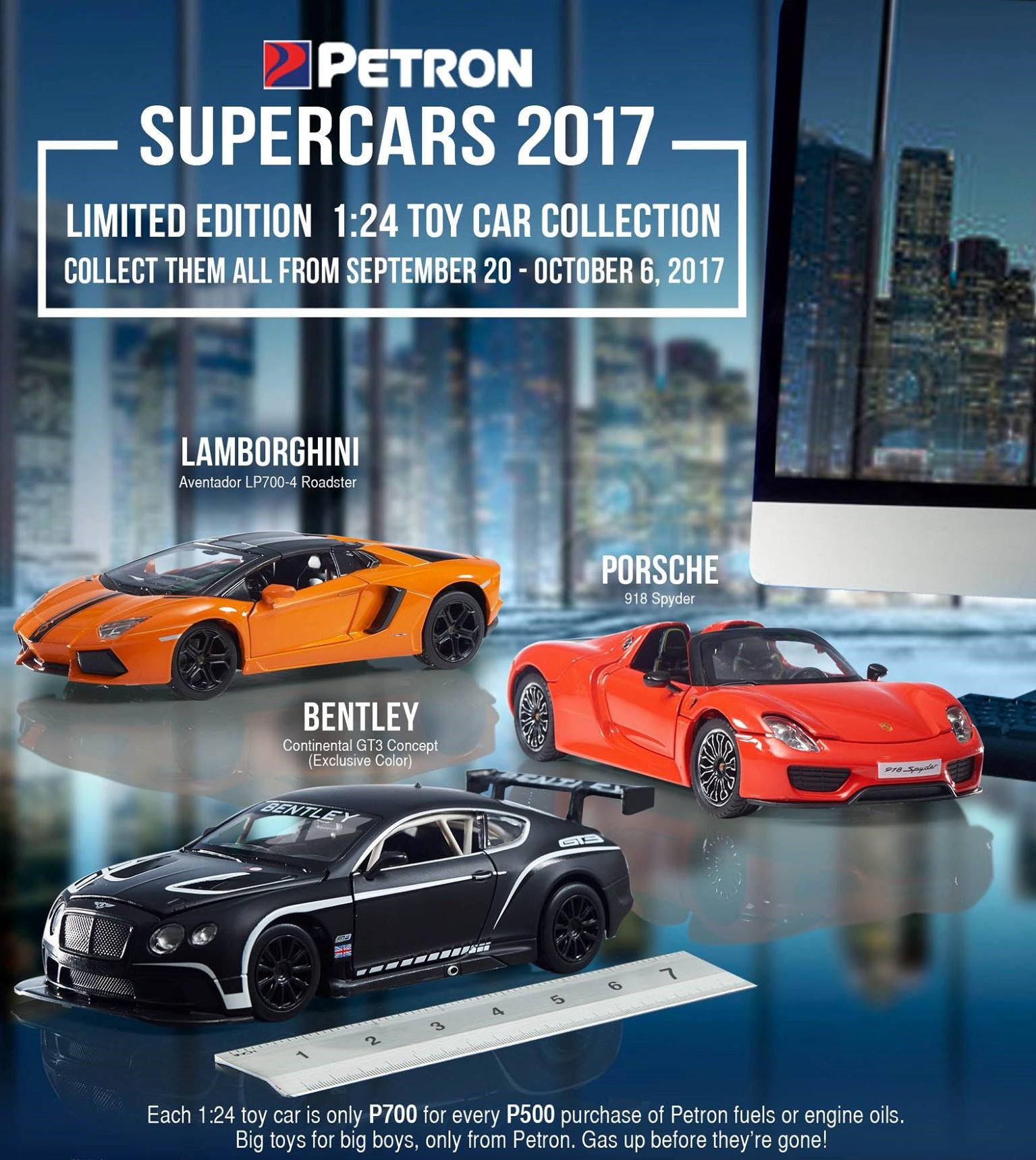 In order for you to get your own Petron Supercars 2017 collection, all you have to do is to fuel up with Petron Blaze 100 Euro 6, Petron XCS, Petron Extra Advance, Petron Turbo Diesel and Petron Diesel Max or protect your engine with Petron Ultron, Petron RevX or Petron Sprint 4T at any Petron gas station.
Every Php 500 worth of single or accumulated receipts entitles you to purchase one supercar toy for only 700 Pesos.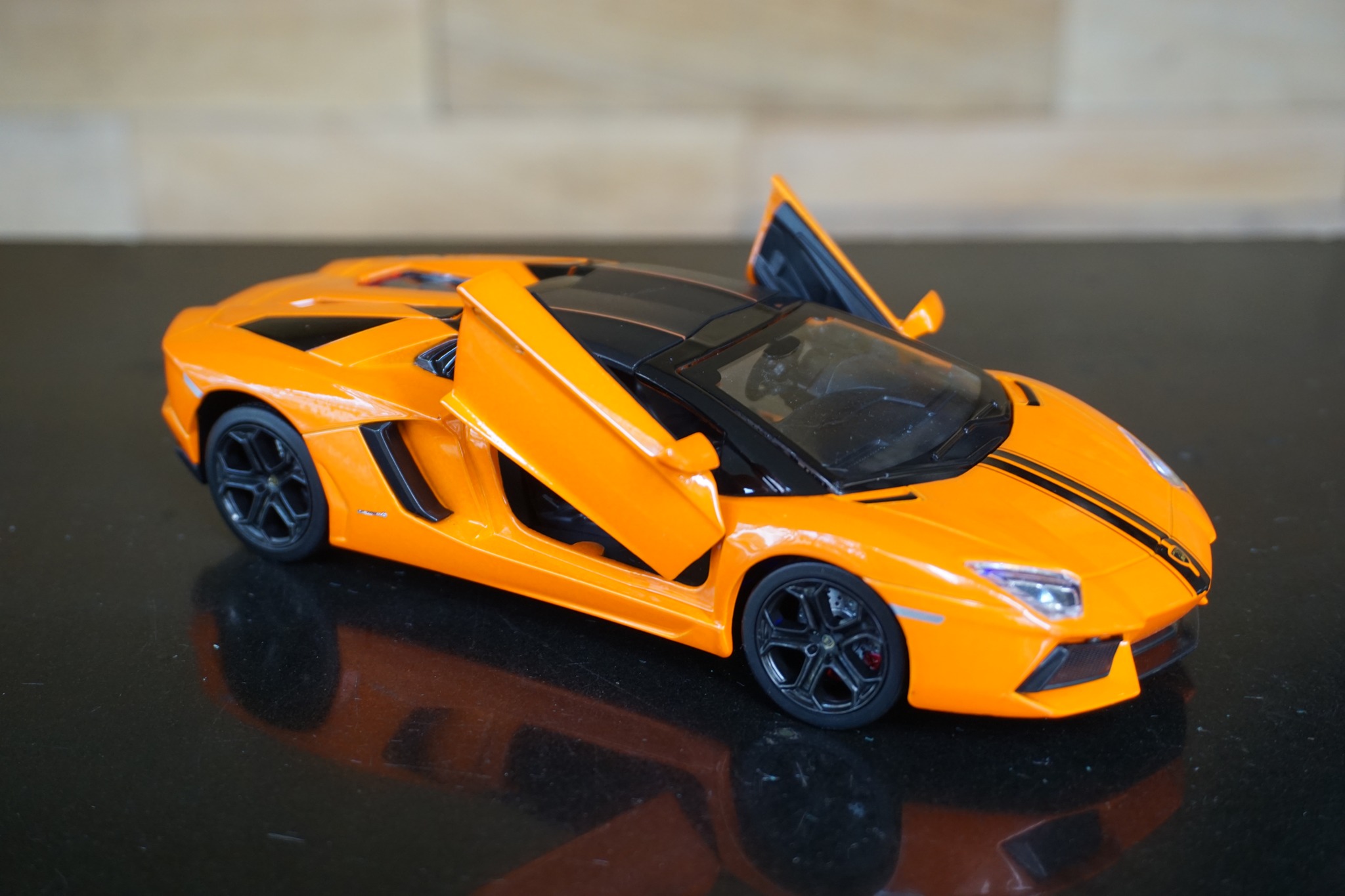 And if you'd like to have yours, I'd suggest you hurry because based from my experience in the past years, Petron Supercars run out of stock in the first few weeks of its launch.
The Petron Supercars 2017 collection are now available at over 700 participating Petron service stations near you. Promo runs from September 20 up to October 6, 2017 only.
To stay updated with the latest toys for the big boys, subscribe to the Pinoy Guy Guide free newsletter.