In this post, PGG writer Jessie talks about nice shoe finds. And yes, these sneakers are one of the most stylish you will find around. I personally would love to buy the Puma 917 MID.
A couple of weeks ago, I was at one of the SM supermalls to buy my baby girl some diapers. Yeah, I'd rather buy diapers in the grocery section of a shopping mall so I can stroll around a bit and check out the latest kicks and tops available in the country. So before I accomplish my task for the day, my eyes almost popped out of their sockets when I saw this baby: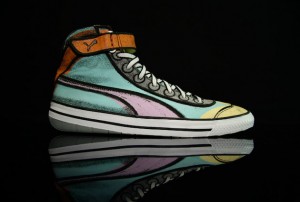 Image credit:
Puma.com
| Click image to zoom

Its definitely one of the sickest kicks I've ever seen in my entire life. Too bad I wasn't able to take a picture using my own camera because the security guard standing by the boutique was giving me the dagger looks as if I was about to perform some voodoo trick and steal 'em. Heck, in a perfect world, I would! Just look at the details of the new PUMA 917 midcut (named after the Porsche 917 driven by no less than Steve McQueen in that classic movie 'Le Mans').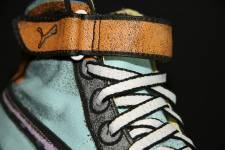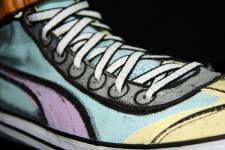 Click image to zoom
I need these in my life.
I've always been a Converse guy in terms of casual, everyday sneakers. But Puma, you just made me a believer.
Last January 2nd, Chris enumerated some trends that might take a huge leap forward come 2009. As a sneakerhead, I would like to add my own predictions when it comes to the world of kicks. Two styles that will be making a comeback by the first half of the year. The velcro type kicks…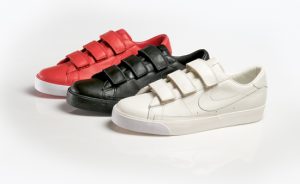 Image credit: Nike.com | Click image to zoom
and the versatile moccasins.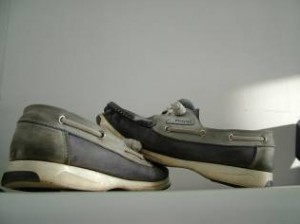 Image credit: TopGold | License
With all the talks about recession in the US and the ever so failing economy of our own nation, the casual trendy look is the way to go. How about you guys, if you were to nominate a certain style/brand of shoes that will make waves this year, what would it be?
Never miss the latest style for men by subscribing to Pinoy Guy Guide by email
Talk about the latest stuff for men at the PGG forums