I've been wanting to buy a Sperry since I featured them here back in November and it was only a couple of weeks ago that I managed to get myself a pair called Sperry Top-sider Bahama Men's Boat Shoes.
To tell you the truth, I even had to save up for it because let's face it – they're not cheap and I don't have the luxury to buy anything I want right away.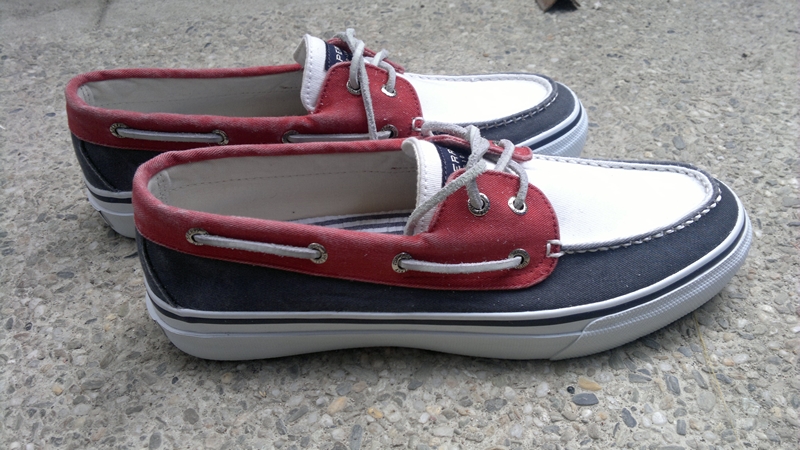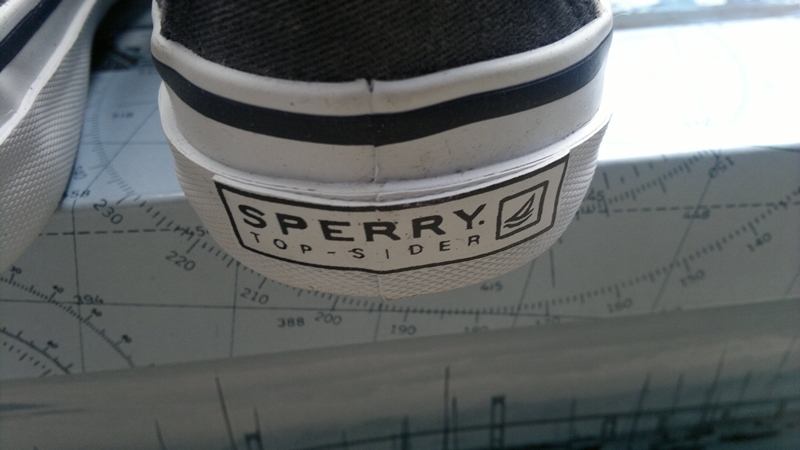 The pair costs 3,295 Pesos. I picked the red/white/navy mixed color variant because it will be certainly easy to match up with almost any pair of shorts/jeans – whether blue jeans or even ash gray jeans.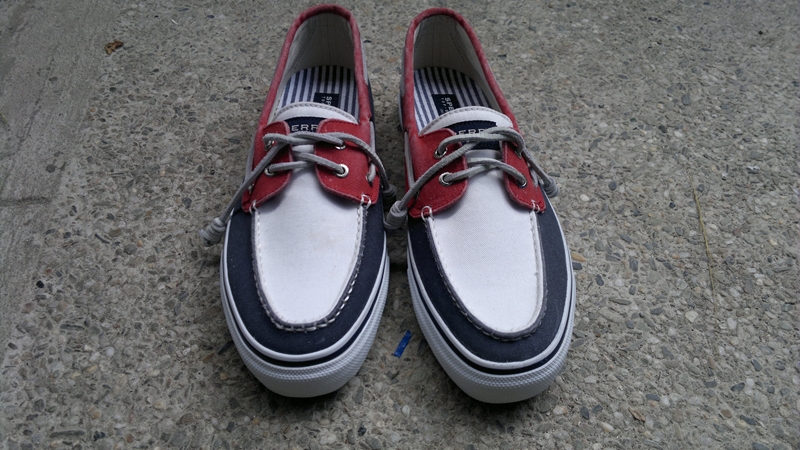 The shoe is made up of canvas and there is some sort of cushion inside that makes it feel so comfortable to wear.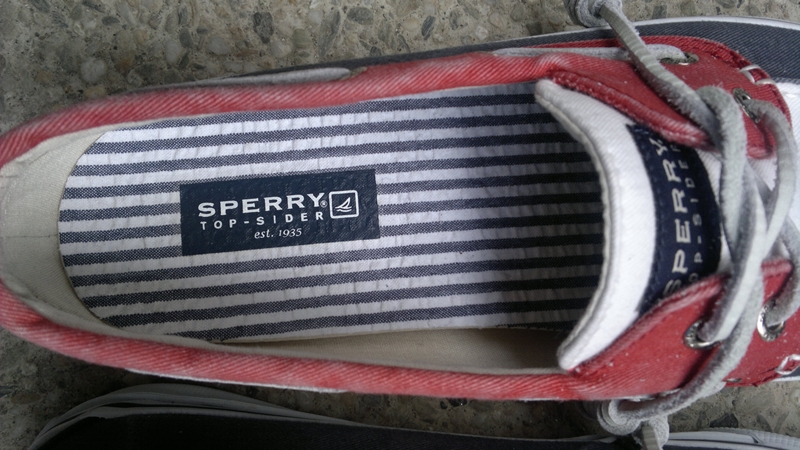 And look, I tied it using the trademark barrel knot. Boat shoes won't be boat shoes if they are not tied this way.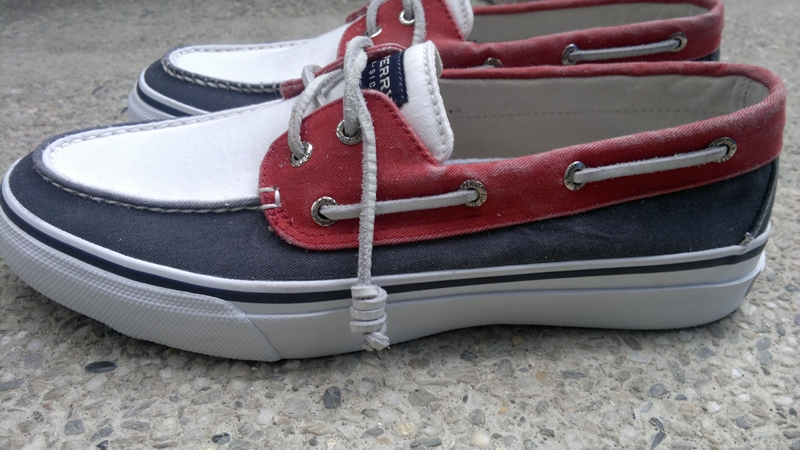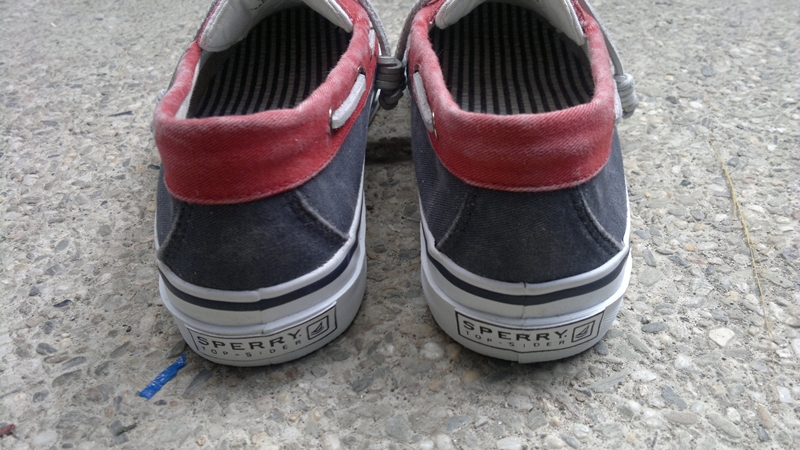 It was my first time to wear this shoe yesterday. Photo below shows me sporting acid wash pants from Antifit, shades and Coast Guard shirt from Bench as featured here and Sperry Top-Sider Bahama Men's Boat Shoes.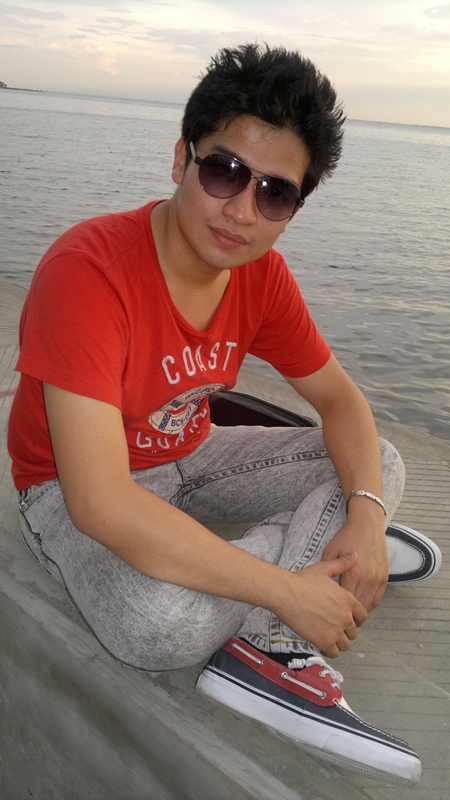 Get the latest style updates on Pinoy Guy Guide.
Follow PGG and Chris on Facebook | Twitter | Forums | Subscribe by Email