The Philippines is really becoming a fashion powerhouse. In the last two years we have seen Uniqlo, Forever21, Cotton On, Sperry Top-siders and several other global brands invading the country. And look what we have now.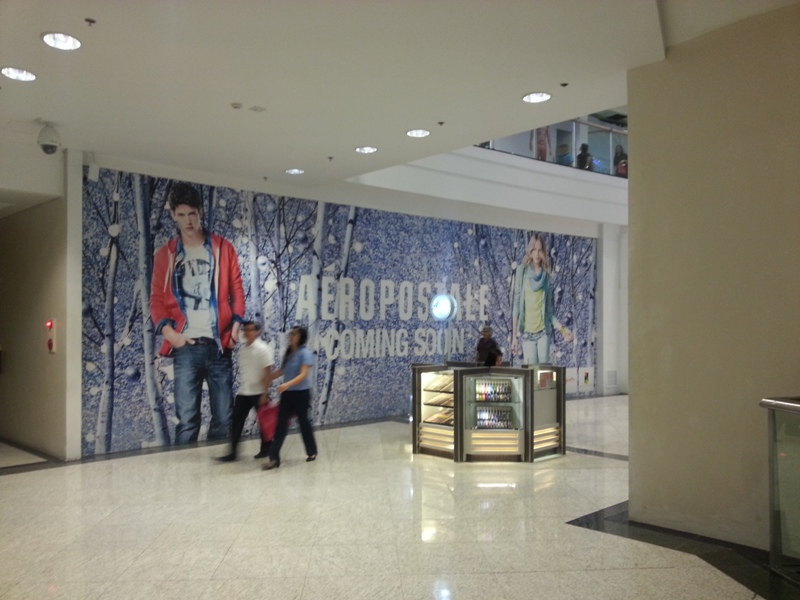 Aéropostale. I saw this "Coming Soon" billboard at the newly re-opened Glorietta 2 mall in Makati. It got me thrilled because I like this clothing brand. They are quite popular and I remember asking my relatives from the States to buy me shirts from Aéro whenever they would come home to the Philippines for a vacation.
I am proud that fashion labels around the world are noticing Manila and the Philippines in its entirety as a place where men (and women alike) dress well.
And it is not only international brands. Local brands such as Bench and Penshoppe are expanding worldwide too. Bench is available in a lot of countries already and Penshoppe just opened a store in Indonesia. I guess global expansion is the reason why these two brands have been using international endorsers in their recent advertisements and campaigns.
I am really excited and looking forward to the opening of Aéropostale soon. I'll post more about it as soon as it opens.
So what's next? Abercrombie & Fitch? Let's see.


Get the latest news about your favorite men's fashion brands.
Follow Pinoy Guy Guide on Twitter and Like PGG on Facebook.
Discuss more styles for men at the PGG Forums.