One of the nicest perks of my job as an IT professional is that you get to travel to office locations across different parts of the world. The start of 2013 is really awesome because I am fortunate enough to have been selected by my company as one of two employees to travel to our office headquarters in San Francisco, USA.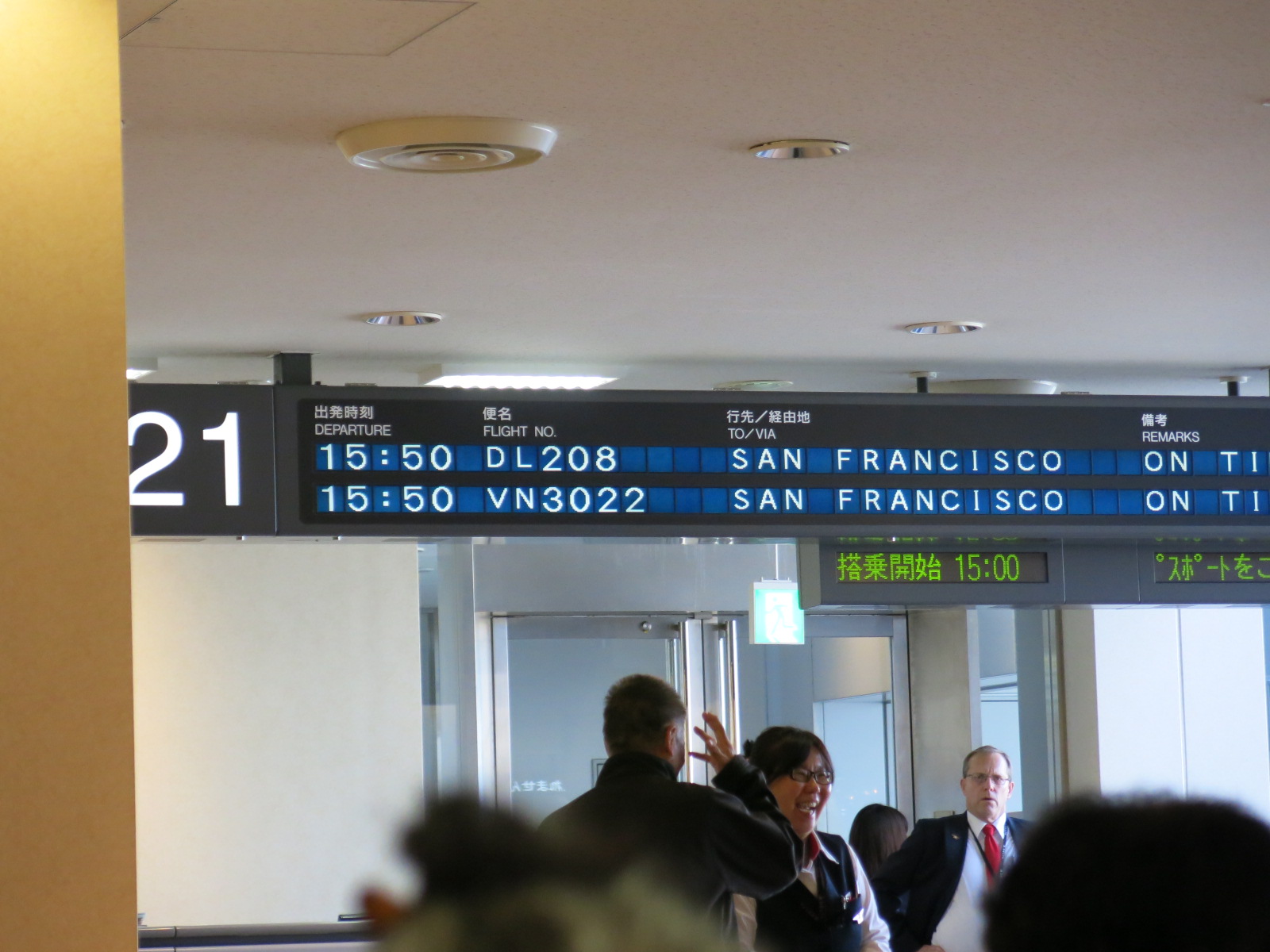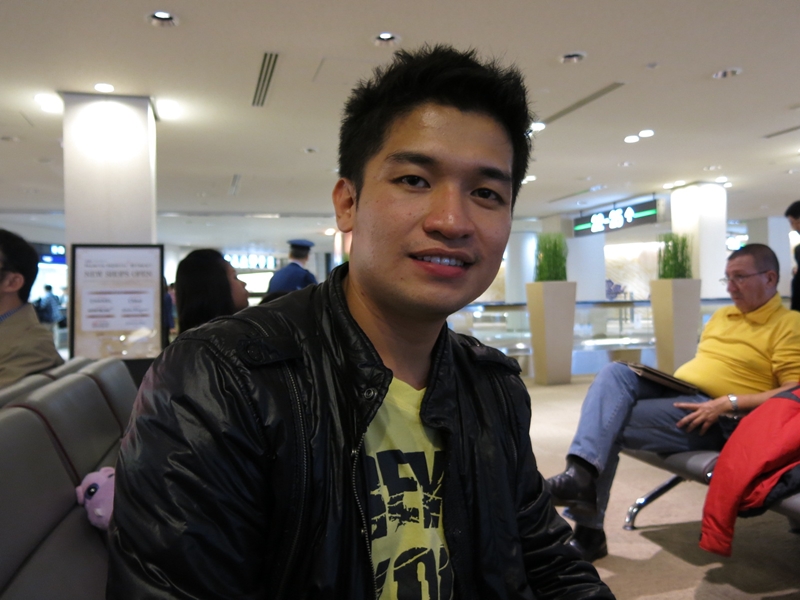 So if you've been reading my status updates on Facebook and Twitter you'd see that I arrived here in San Francisco last Saturday, March 9. The flight from Manila to San Francisco was about 19 hours long including a brief stopover in Japan and despite the exhaustion, me and my colleague Paolo, went straight shopping for clothes within a few hours after our arrival. Just imagine our energy levels. 😉
Our first stop is a shopping plaza called Gilroy, somewhere near San Jose, California. The area is filled with lots of factory outlets of signature clothing brands where you'll get discounted prices of labels like Calvin Klein, Aéropostale, Adidas, Nike, True Religion, Vans, Gap, Hugo Boss, Lacoste and a whole lot more. I felt like a kid in a huge candy store and two hours later into the plaza, I found myself carrying three boxes of shoes, a bag of clothes and two boxes of fragrances. And it's not only me. Paolo, my colleague, got himself sunglasses, clothes and shoes too. The discounts and price cuts are just driving us crazy.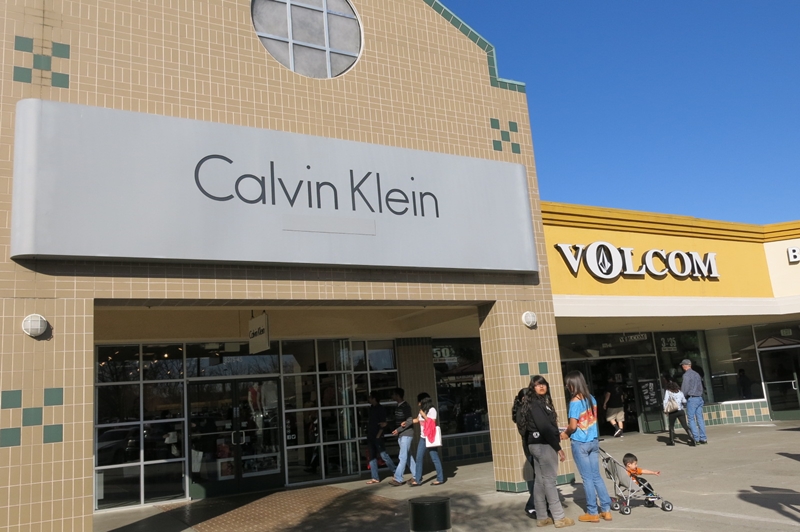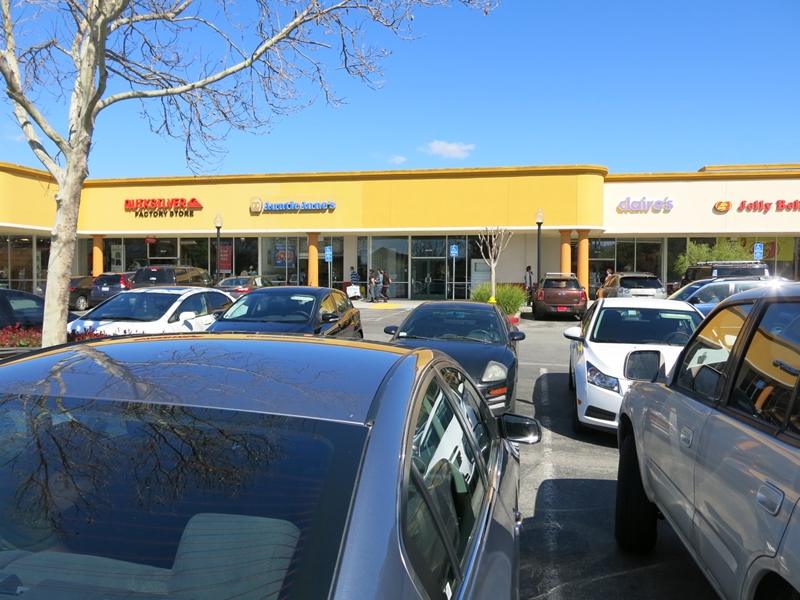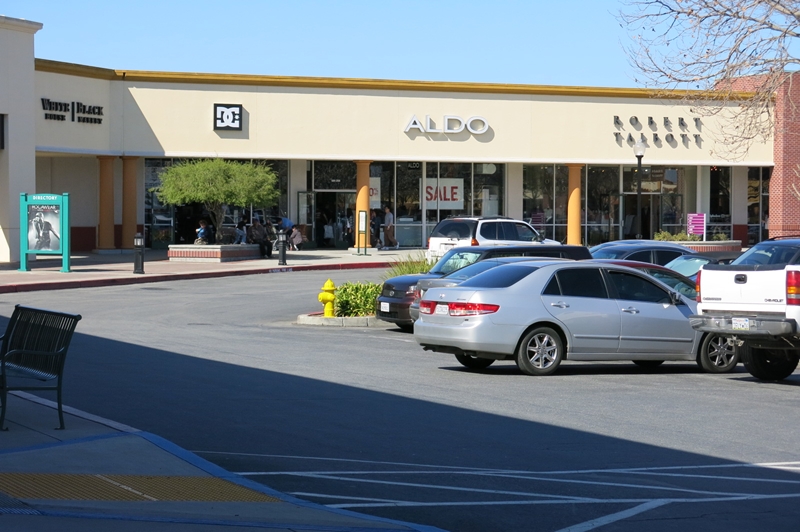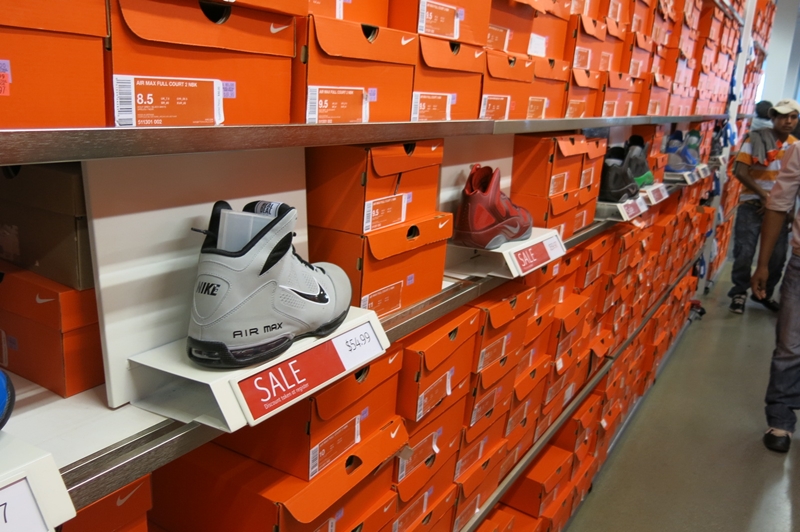 When I got back to my room at the Marriott Hotel after shopping, I fell on the bed and slept. I guess it's true. I shopped until I dropped. Imagine going 48 hours without rest.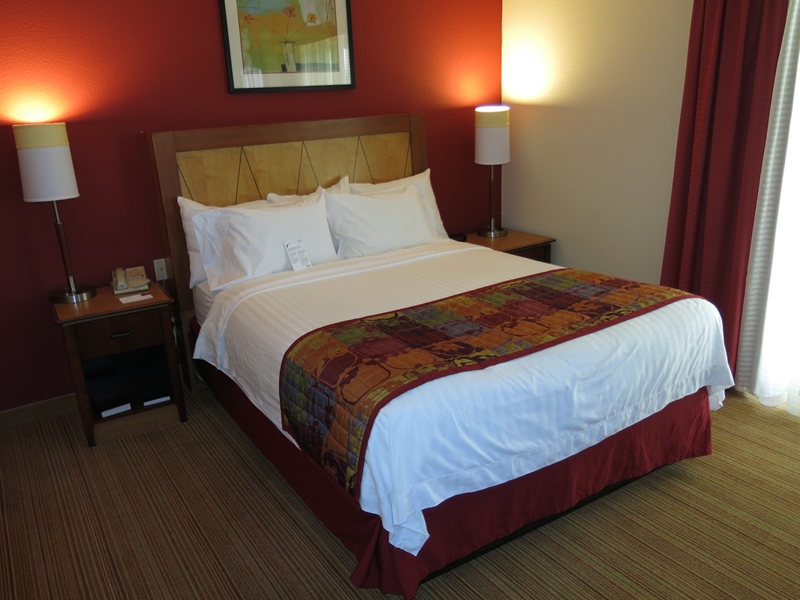 Early morning the following day, we took a subway train and headed over to San Francisco proper. I underestimated the weather in San Francisco. Thinking that it would be warmer because it is spring, I brought a thin jacket with me and left the thicker ones at the hotel where I stayed. I regretted making that decision after I found myself shivering at the subway because the temperature was 8° Celsius cold. Brrr.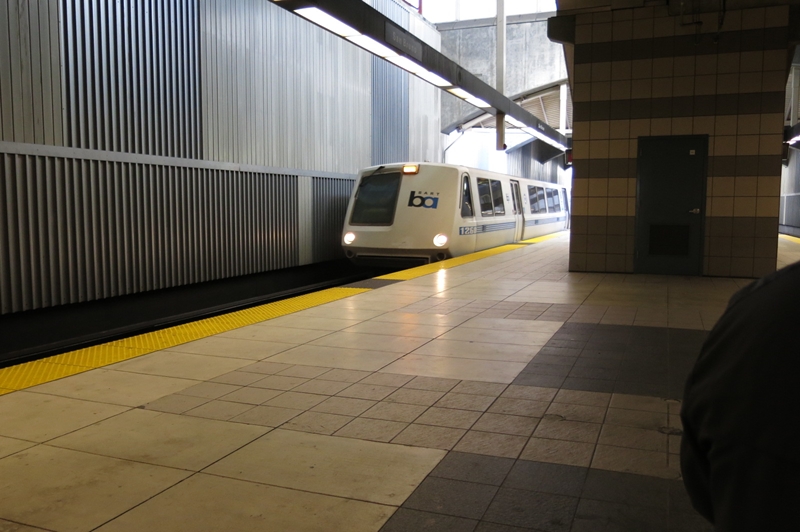 When we reached our destination in Powell Street, we looked around and then again, we found the place to be fully-packed with signature clothing brands. It's madness. My credit card was already smoking.
Unlike Gilroy however, the items here are being sold at regular prices . But still, it is the place to be when you are looking for Abercrombie & Fitch, Forever 21, Gap and so on.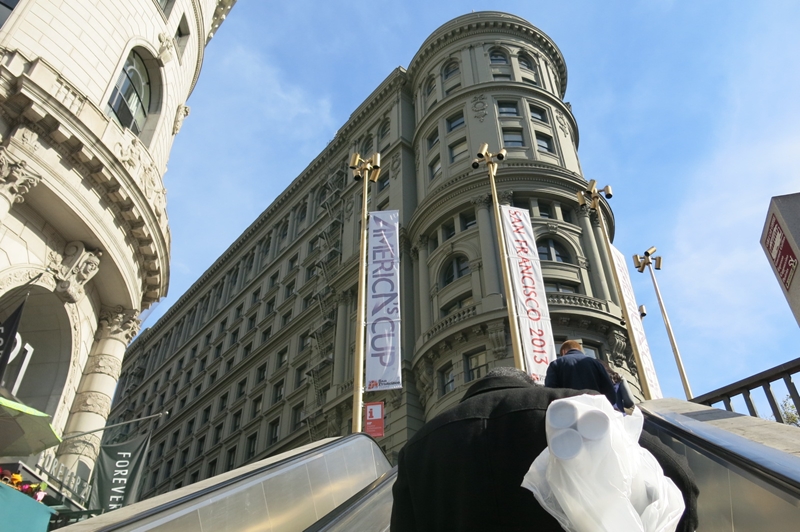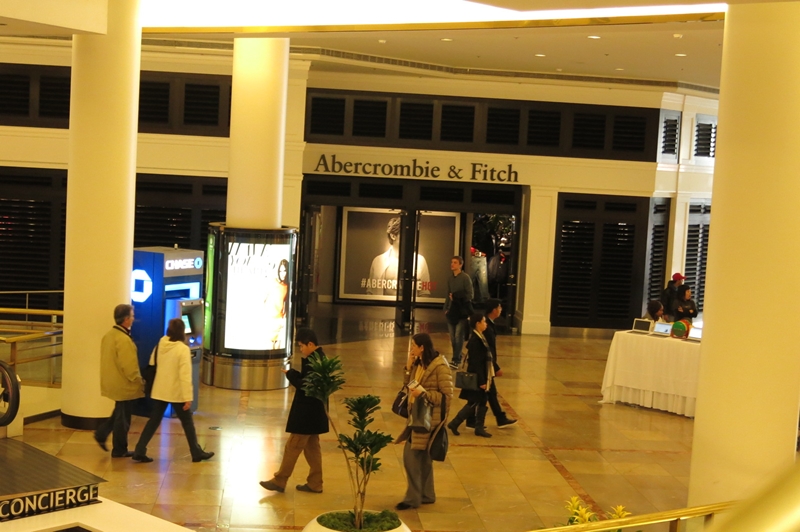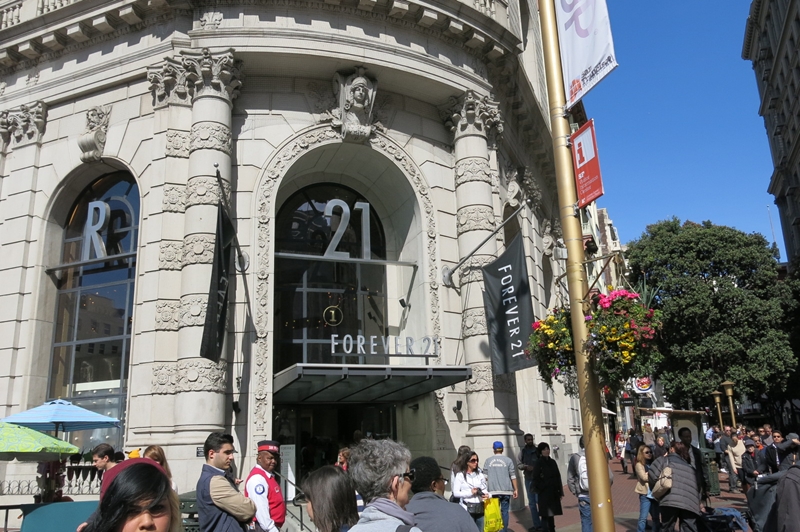 And because I was literally freezing due to the cold weather, I had to buy a thick leather jacket. And this is what I got. Pretty stylish. It cost me 45 US Dollars.  I wore it on top of my melon-colored polo shirt from Dockers.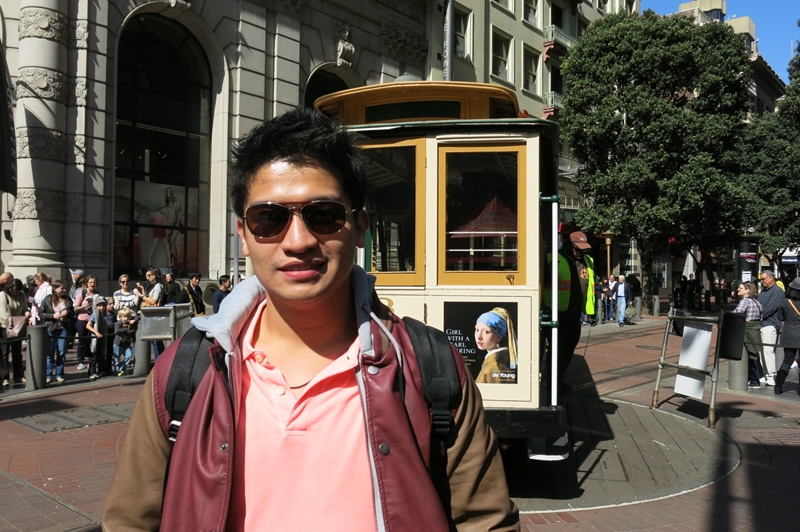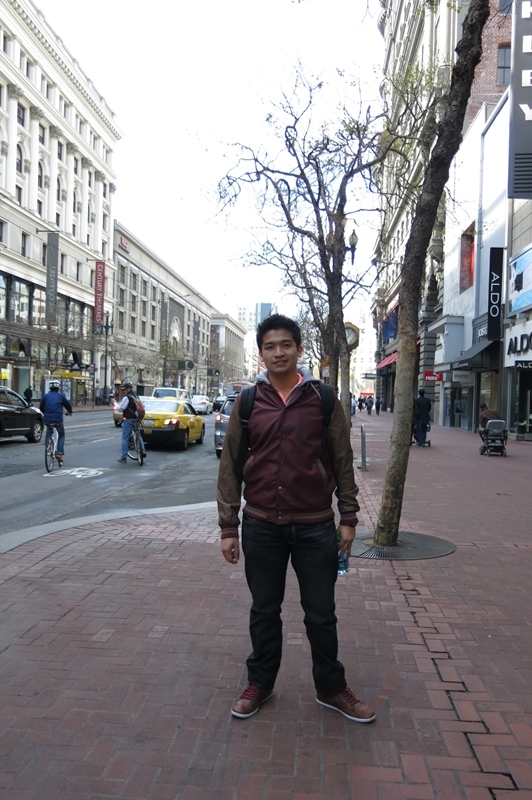 Then we toured the city. First we rode the cable railway car. The railway car is hauled by a continuously moving cable below the ground running at a constant speed. Individual cars stop and start by releasing and gripping this cable as required. It was a fun and thrilling ride.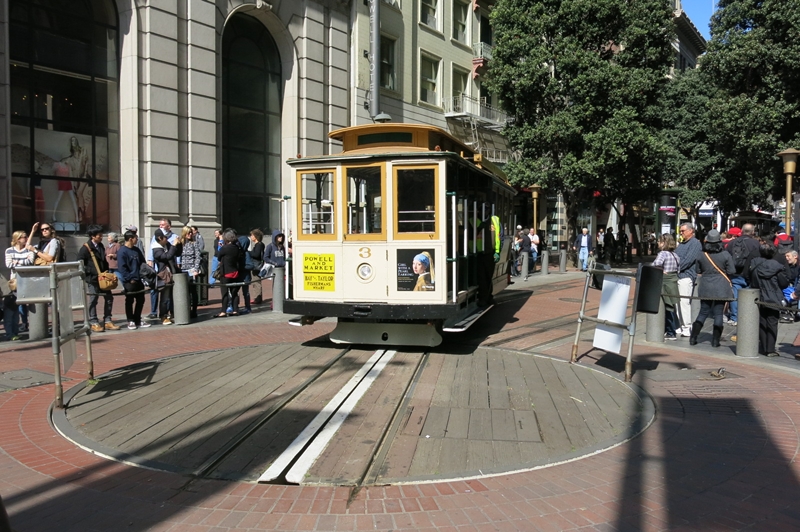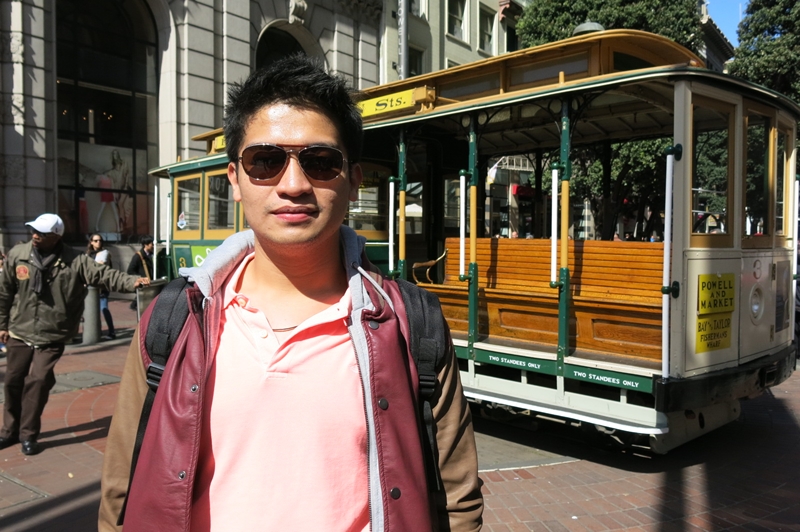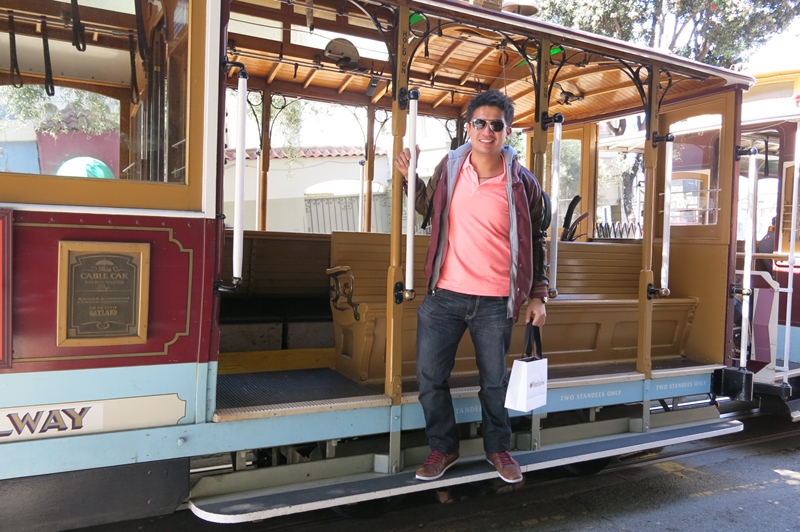 Afterwards, we went to Fisherman's Wharf, a tourist attraction in San Francisco Bay Area. There are many restaurants and museums to see including that of Ripley's Believe-it-or-Not.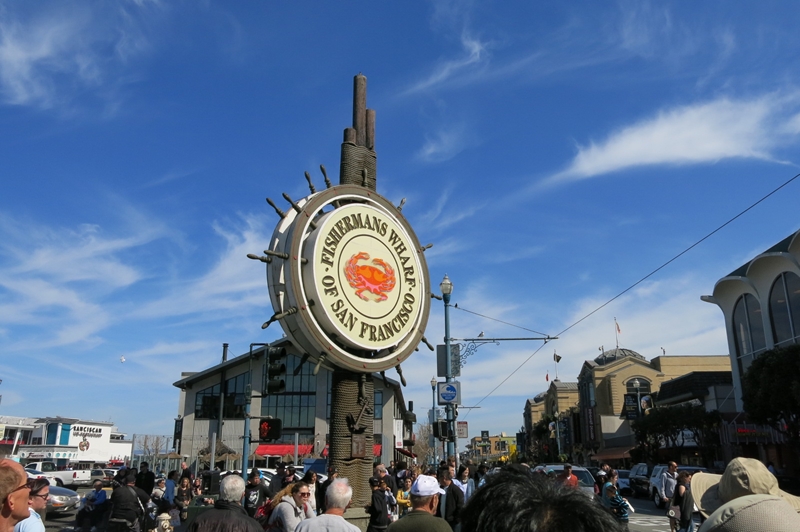 We also went to one of the oldest chocolate factories in the USA called Ghirardelli. These folks produce really good chocolates. I got myself three bags! Hoarding in every sense of the word.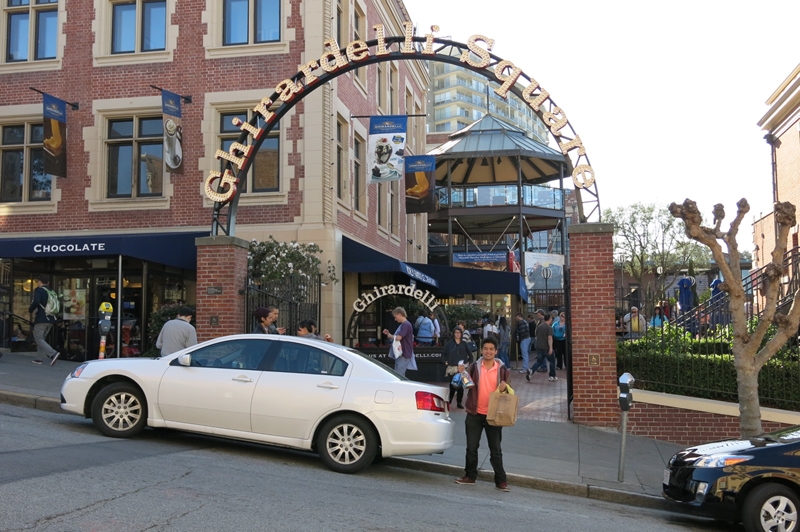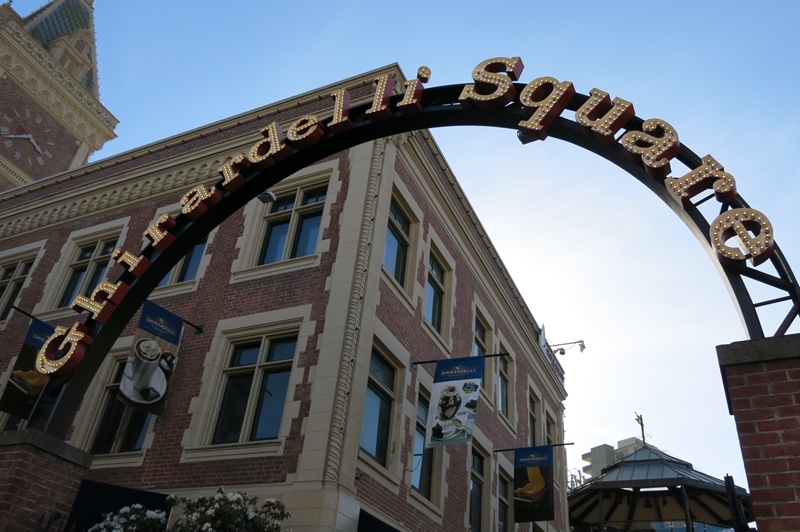 Then we hung out by the beautiful bay and here you will see a full view of my Dockers shirt which my female friends really like on me.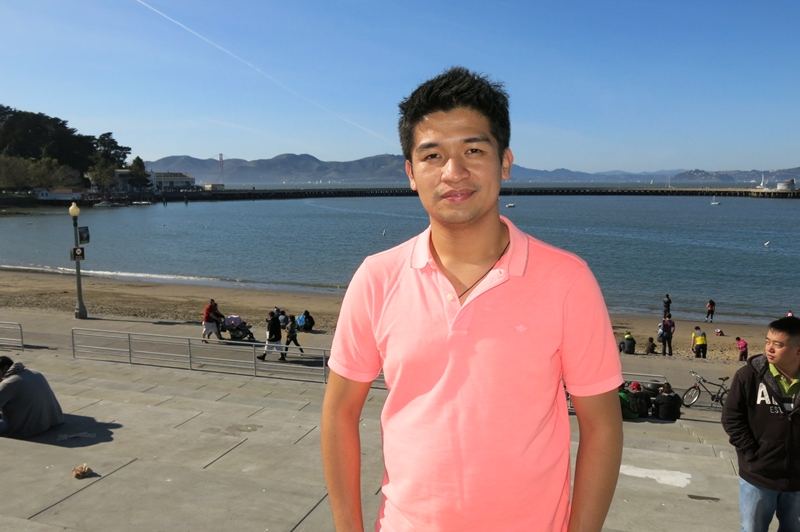 Then on our way home, Paolo and I took a bus and we fell asleep. We woke up half an hour later as the last two passengers of the bus. We were at the end of the line and yes, we got lost. Too much sleeping is not good.
It was freaking scary getting lost in the middle of nowhere. Good thing we managed to find another bus that will take us back to the subway station.
That's all folks for this time. More updates about my adventure here in San Francisco coming soon. Thank you by the way to Dockers Philippines for my shirt. I hope to see your headquarters here in San Francisco if I get the chance. Thank you also to Canon Philippines for the camera. Just for the record, all photos in this post were shot using the Canon Powershot G15 Camera which is perfect for my trip!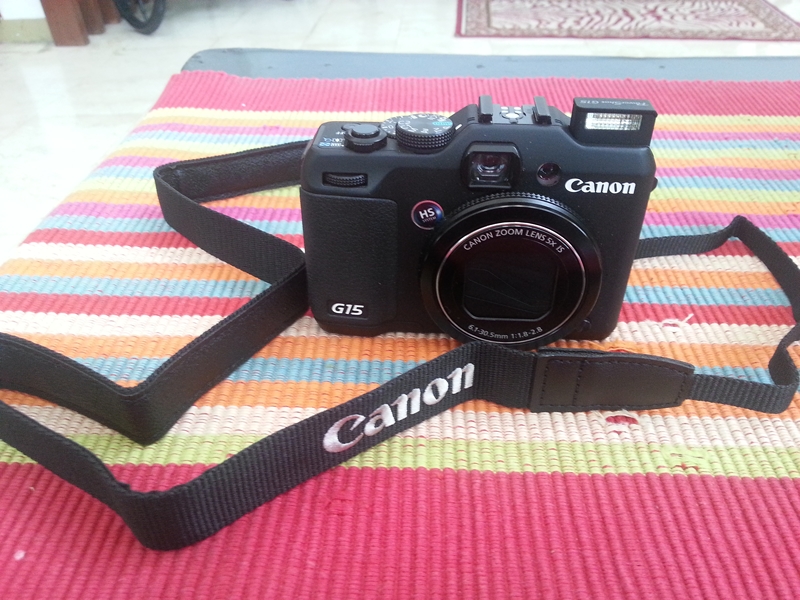 One final word: Save Me San Francisco (from spending too much). There's so many things to see here and so many things you can buy but I feel I have so little money.
Get more lifestyle updates by subscribing to Pinoy Guy Guide by email.
Follow PGG on Facebook | Twitter | PGG Forums