Suppose you were asked: "When is the time you feel most good-looking, hot or sexy?"
What would you say?
Some people will say they feel sexy right after going to the gym.
Some people would say that they look hot when naked. LOL. I know people who keep saying that.
Still, a few others would say that they look good when they are well-dressed.
If you ask me the same question, I would almost say something similar to the above but specifically, I'd like to say that I look my very best when wearing a suit.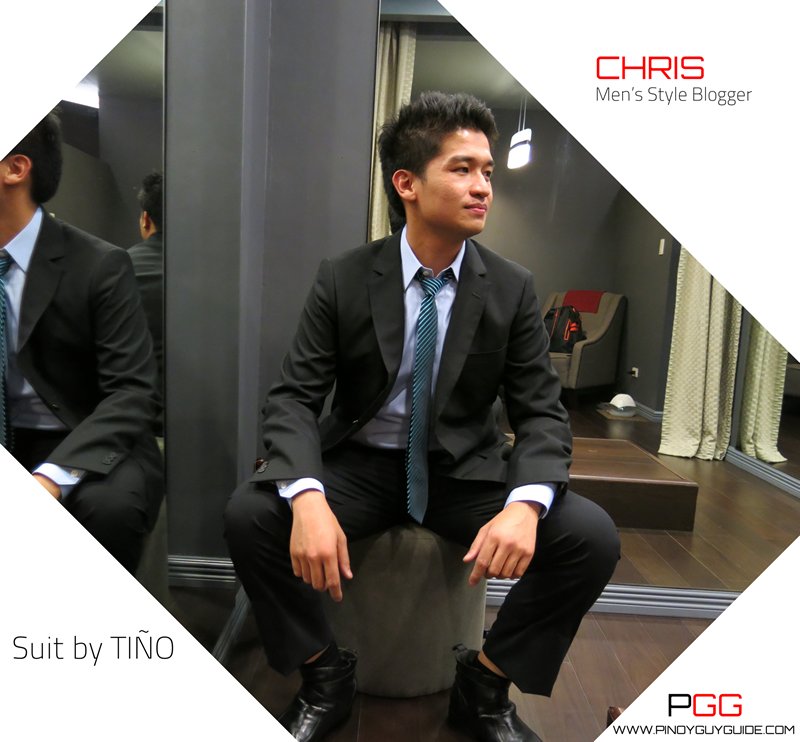 In the last couple of weeks, I discovered a bespoke tailor shop somewhere in Makati. Their name is TIÑO Suits & Barongs. Bespoke means that their formal suits are made to the buyer's specification and each piece of item you get from them are personally made by hand by their master tailor.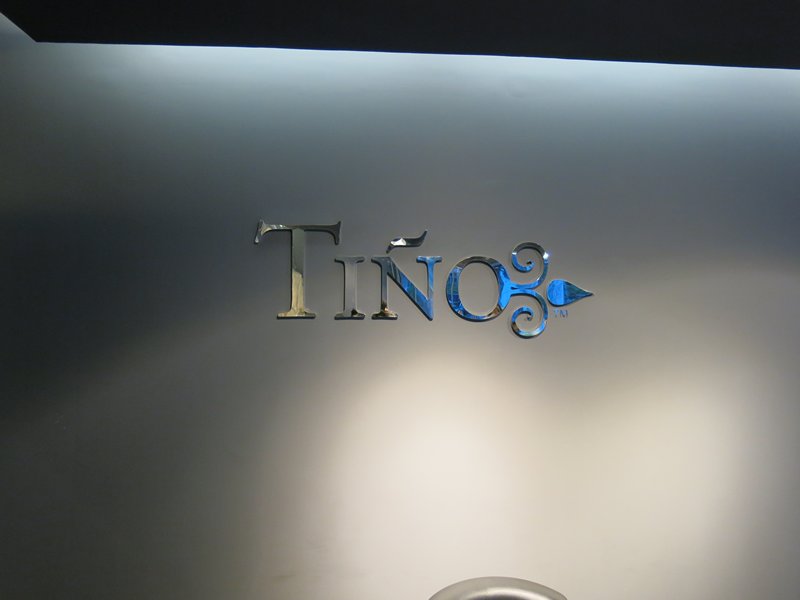 Truth be told, I never fully understood bespoke until I found TIÑO. I remember back then, I used to buy ready-to-wear suits from department stores and then have them altered to fit me better. While that method seems to be plausible enough, I couldn't think of a better way to tell you how significantly better it is to have a suit that is custom-made especially for your body measurements. Here is a 3 piece suit that I tried from TIÑO***. Notice how the suit's jacket falls at the width of my shoulders.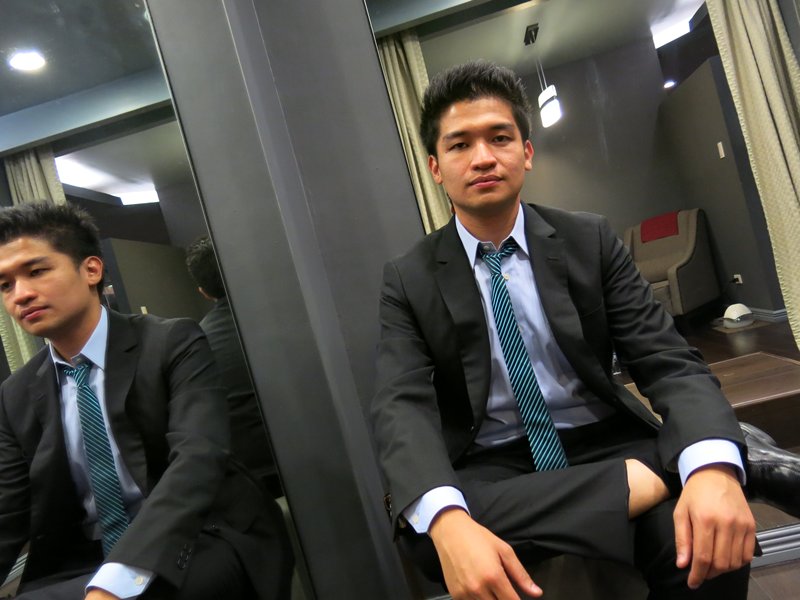 TIÑO also explained that when it comes to three-piece suits like this, the dress shirt that you wear underneath should be longer than the sleeve of the suit's jacket. As a rule of thumb, the cuff of the dress shirt should be longer so that it would show as protruding by about half an inch, similar to this: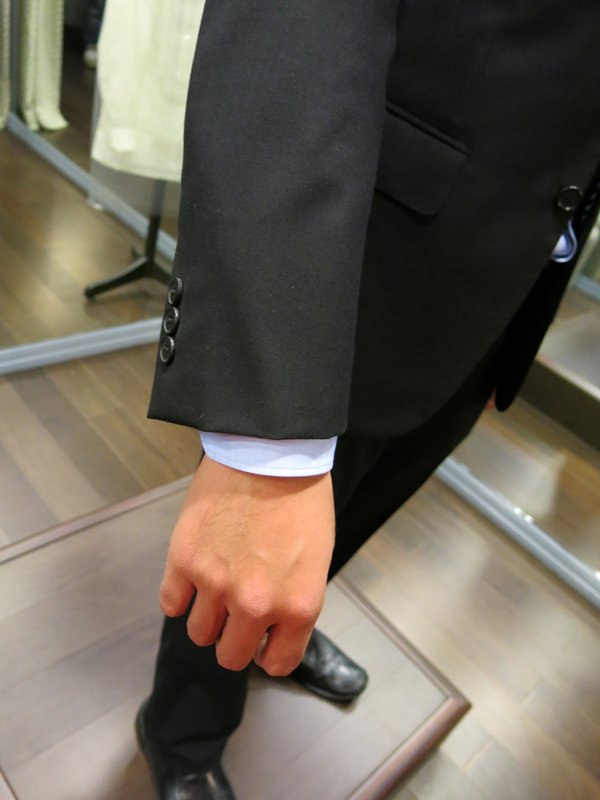 Another thing about bespoke tailoring like TIÑO is that you have the option to choose the fabric you want to use for your suit. Most of their fabrics are imported but you may also opt to bring your own fabric if you have one available.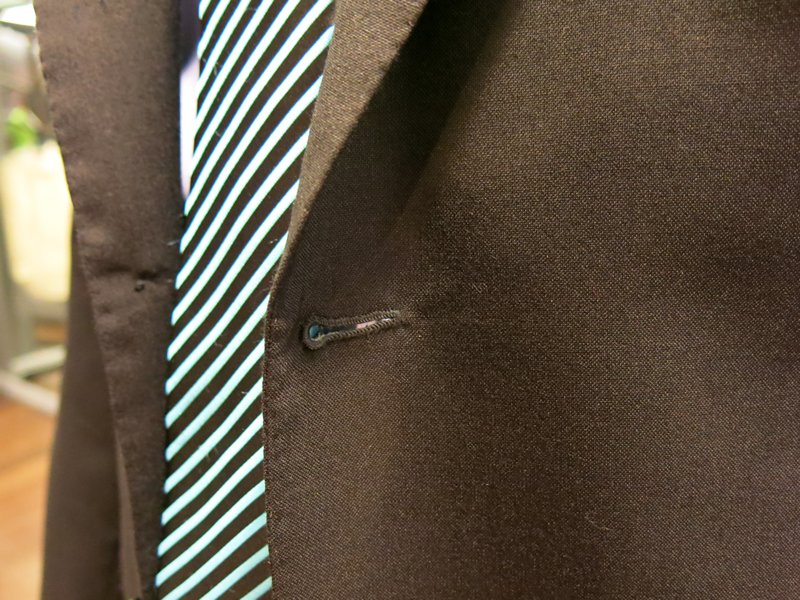 When buying a suit from TIÑO, their tailor and helpful personnel will assist you when fitting from head-to-toe to make sure that everything feels comfortable. They also give you tips on how to wear your suit correctly. For instance, I was told that the lowest button of the suit's jacket (the last one closest to your waist) should always be left unbuttoned.
The master tailor from TIÑO had been trained in Italy and has decades of experience in making men's formal wear. I've heard that he used to tailor barongs for Former President Joseph Estrada. What I like about them too, is that they also give modern tips for wearing a suit.
Contrary to tradition, for example, one of the modern ways of wearing the dress shirt underneath the suit's jacket is to leave the collar button open like what celebs do these days.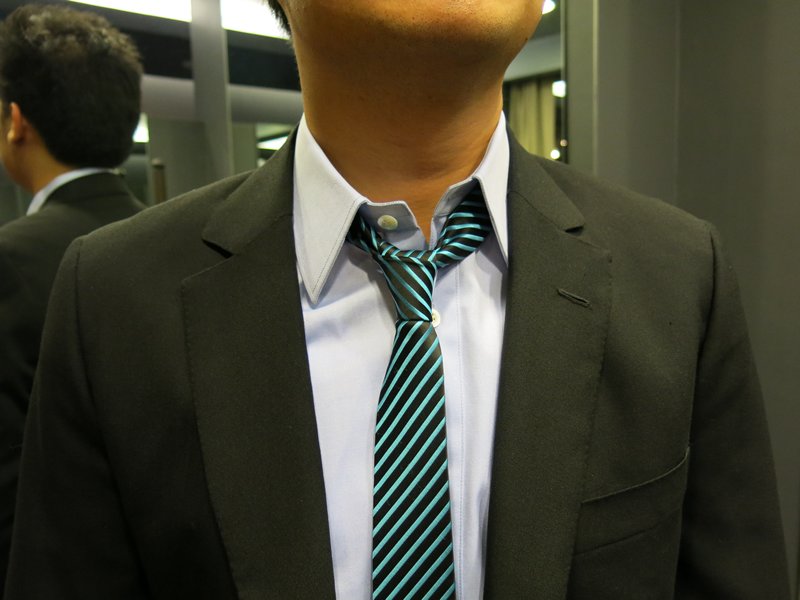 And in addition to that, using a slim tie is highly-recommended.
Check out some more of my photos at their shop and fitting room at the gallery below:
You can totally see that TIÑO Suits & Barongs know their craft well. I suggest you pay them a visit. They are located at Herco Center, Benavidez St. in Makati City.
Their suits and barongs are for all the formal occasions you have in mind. Prom, Business Conferences and Weddings. I've actually seen a number of their male customers who are ordering suits for their weddings.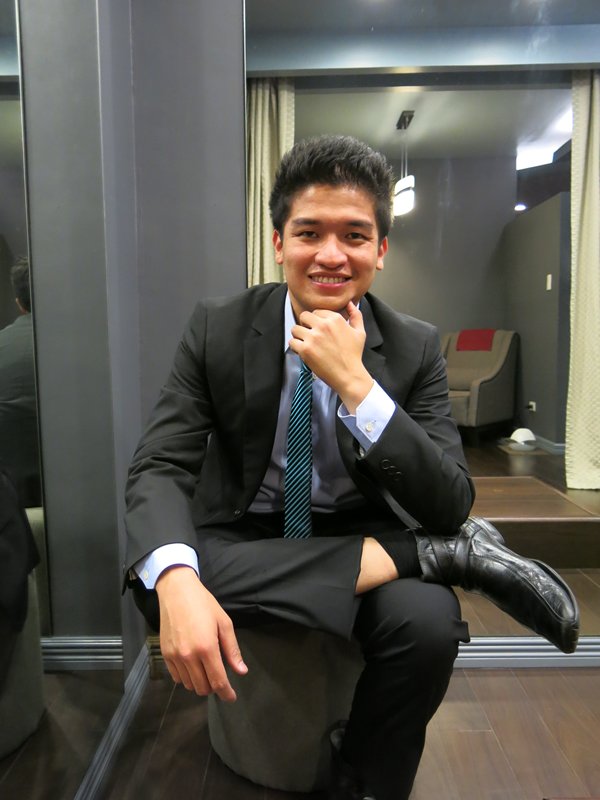 Are you going to be a groom in a few months time? Drop by TIÑO to see your options. Looking for TIÑO Barongs and more modern suits? Check this out.
***Disclosure: The suit featured in the photos are for illustration purposes only. The suit is close to my size but did not undergo multiple-fittings and customizations for me.
Get updates on Men's Formal Wear. Subscribe to Pinoy Guy Guide mailing list.
Follow PGG on Facebook | Twitter or talk more about men's suits at the PGG Forums.