I could fairly say that I've been to a number of pageants and fashion shows such as Bench Naked Truth Underwear Show and Century Tuna Superbods, but I haven't seen anything as challenging for the contestant as what I've seen in Slimmers World Great Bodies 2018.
You see, in regular pageants, you just need to look good, smile. show your physique and how good you look in clothes. But in Slimmers World Great Bodies 2018? It's much more than that. Aside from showing off your perfect body proportions, you would have to perform exercises and aerobic movements in front of everybody. Yes guys, it's like going up on the stage and literally working out in front of a huge crowd.
But if you come to think of it, that makes total sense. After all, Slimmers World Great Bodies 2018 is a fitness and a bodybuilding competition and an event that promotes going to the gym.
The finals night of Slimmers World Great Bodies 2018 started with a world-class dance and aerobic presentation of the contestants depicting the theme of the competition: Black Panther.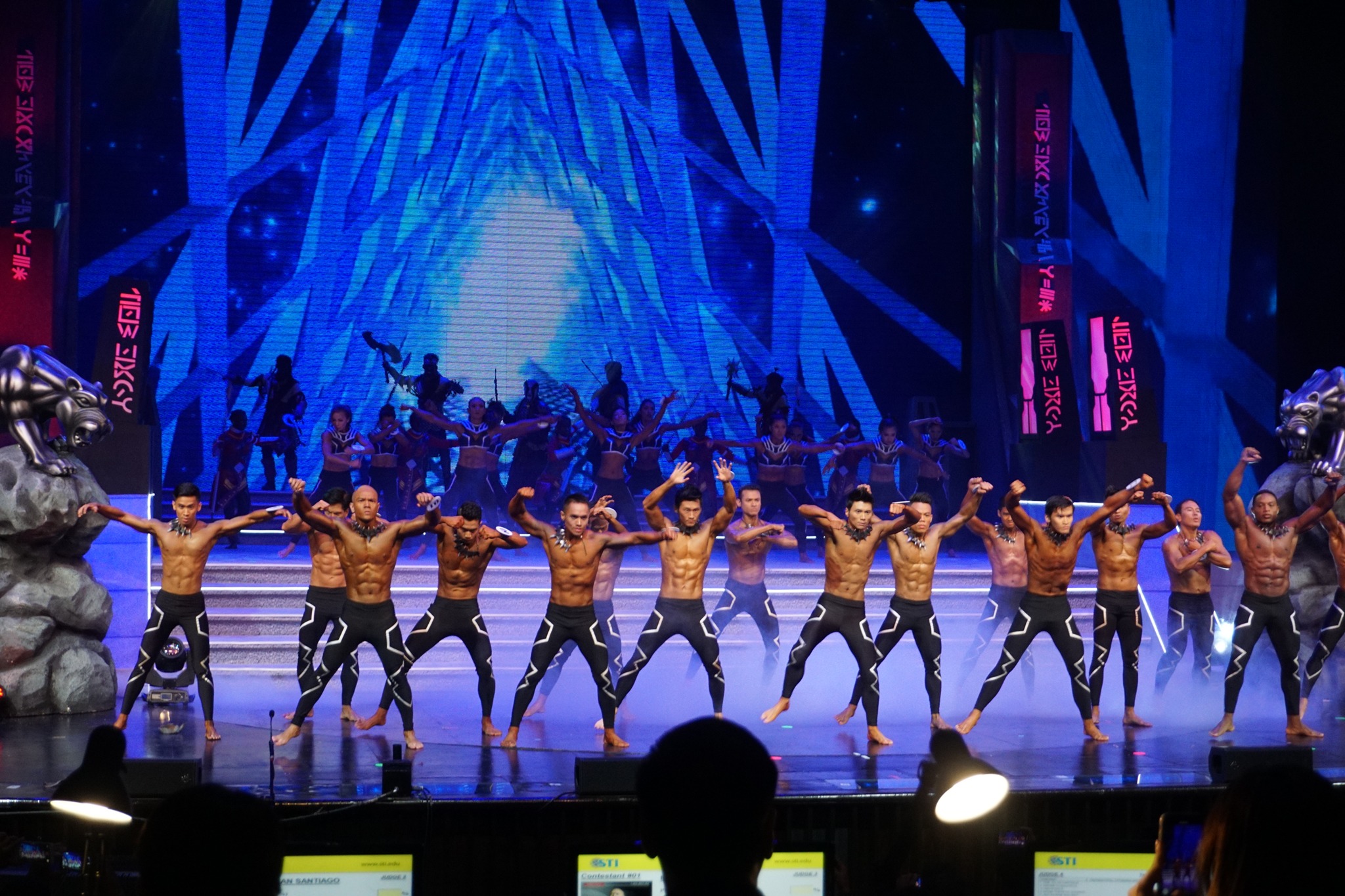 It was held in Resorts World Manila Newport Performing Arts Theater and compared to what I've seen in the preliminaries, the finals took the competition to a whole new level. The show's choreography and programme was spectacular, the stage world-class and the performance – production grade quality.
After the initial presentation, the candidates went on stage one by one to introduce themselves. During this part, they were already being judged and graded as part of the elimination round with the following criteria.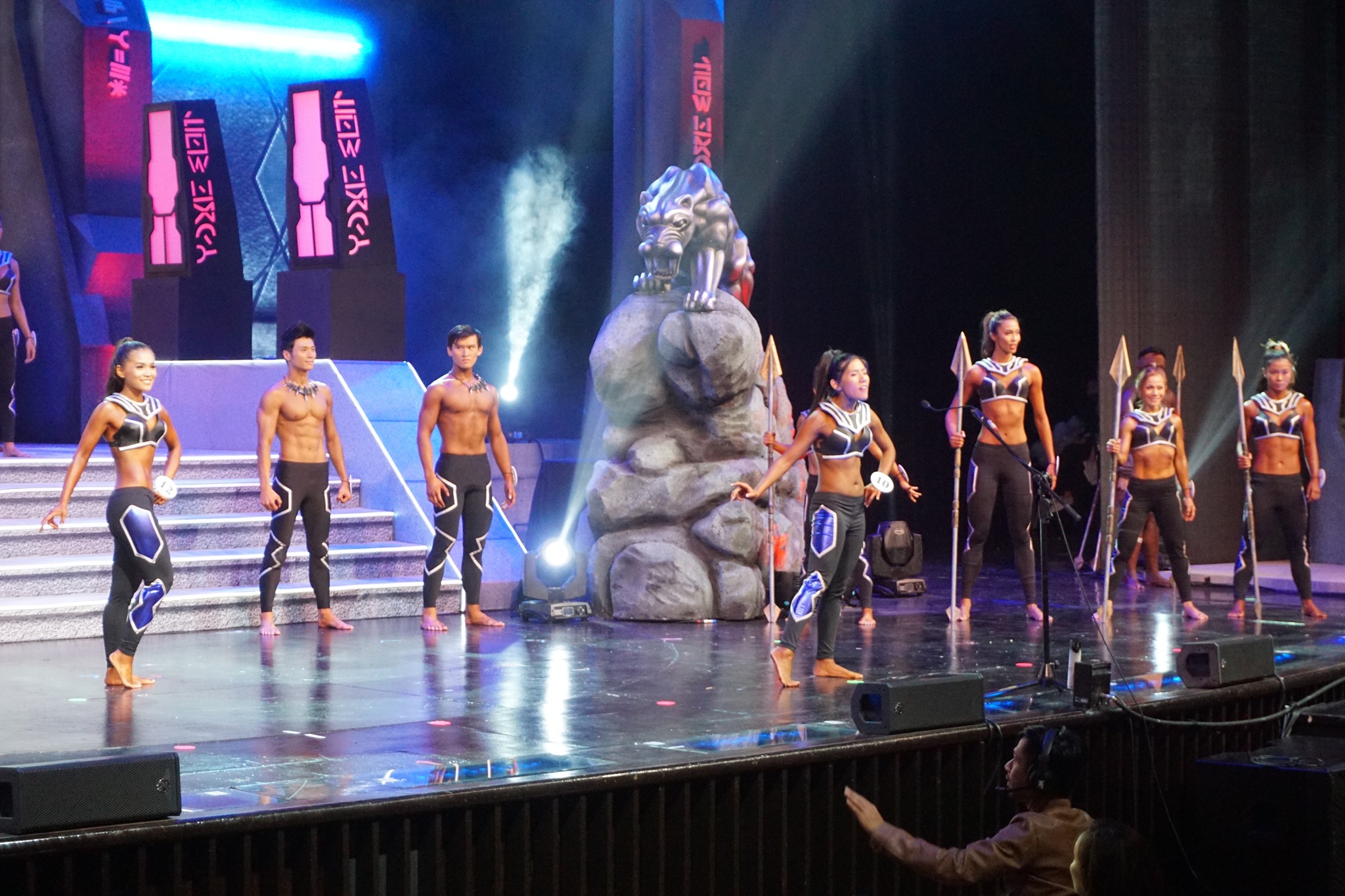 Elimination Round
Physique – 25%
Aerobics – 20%
Creative Posing – 10%
Fitness Profile – 10%
Personality – 10%
Projection and Stage Presence – 10%
Skin Quality – 10%
Audience Impact – 5%
Total – 100%
After the Elimination Round was the Physique Round. In the Physique round, each contestant went on stage with their swimwear and they went through comparisons as I explained in my previous post here.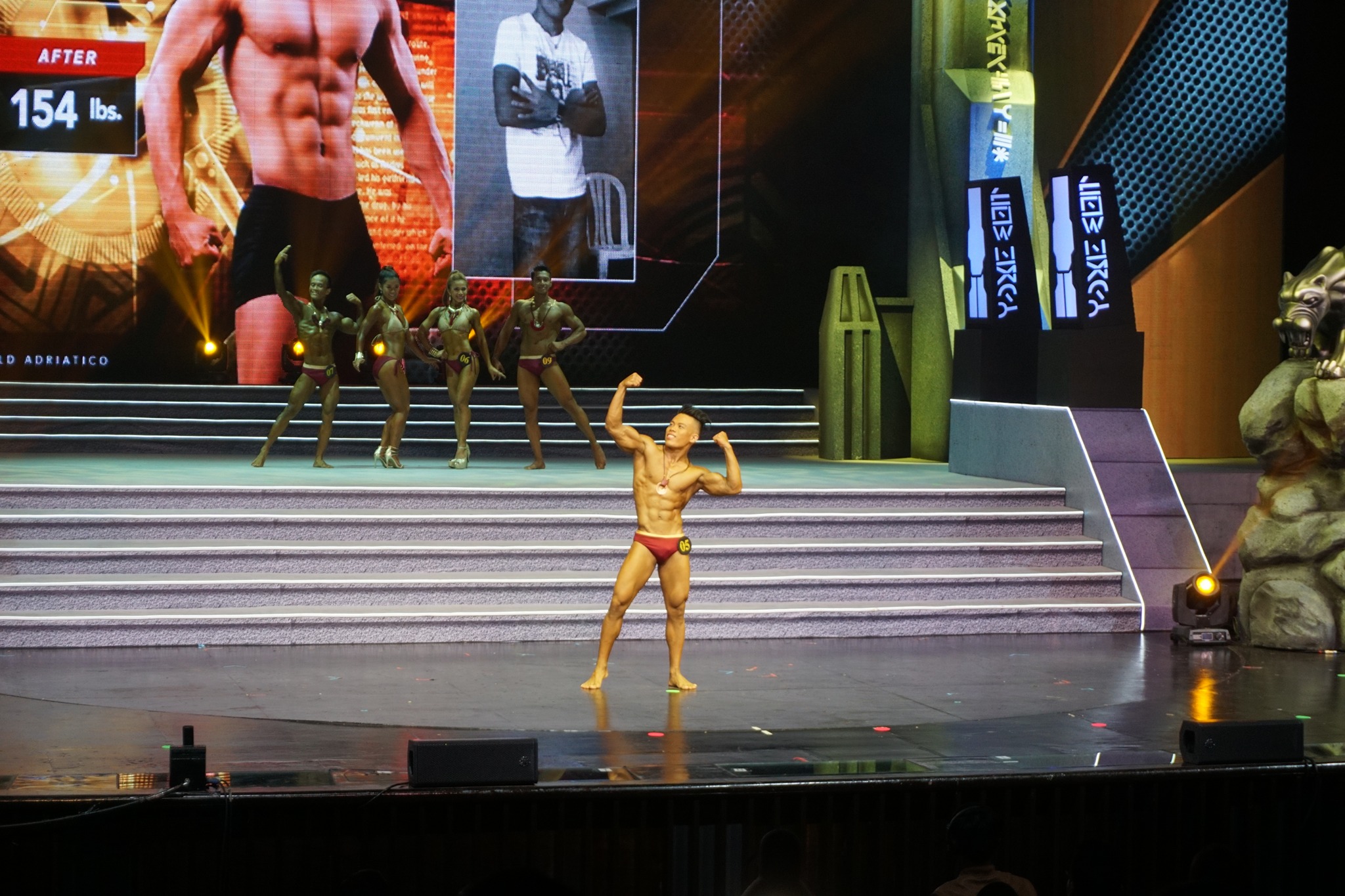 Basically what happens in this important round is that contestants will be called by batches and will be asked to do mandatory poses. This is done in order for the judges to see each contestant's body proportions and muscle definitions when flexed and when relaxed. The criteria they used for judging is as follows.
Physique Round
Aesthetic Harmony – 20%
Functional / Athletic Look (Male) OR Femininity (Female) – 25%
Symmetry – 15%
Definition – 15%
Balance – 15%
Total – 100%
As you could see from the criteria, it is imperative in the contest that males look masculine and females look feminine enough in terms of muscle definition.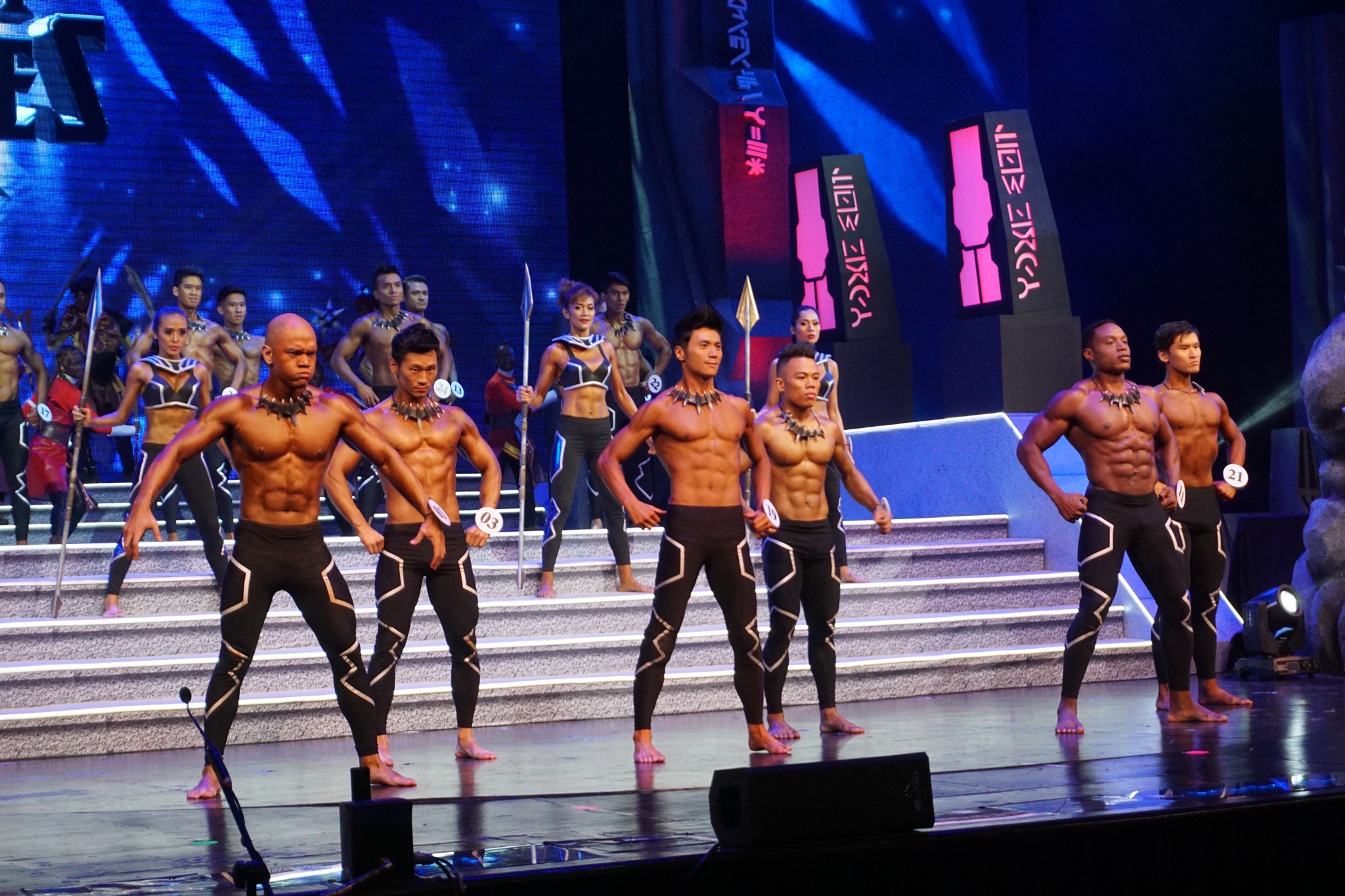 In this round also, judges do comparisons where they pick a subset of candidates from the pool of contestants who they want to compare against each other in terms of muscle mass, biceps and triceps definition, abdominal definition etc. I haven't seen anything like this in other pageants and contests except in a bodybuilding one like this.
The third part of the show is the Aerobics Round. This round is such a fascinating one because each candidate would come up with their own aerobics or exercise routine which they would execute alone on stage in front of the audience. Watching it feels like watching the candidate workout not in the gym but on stage.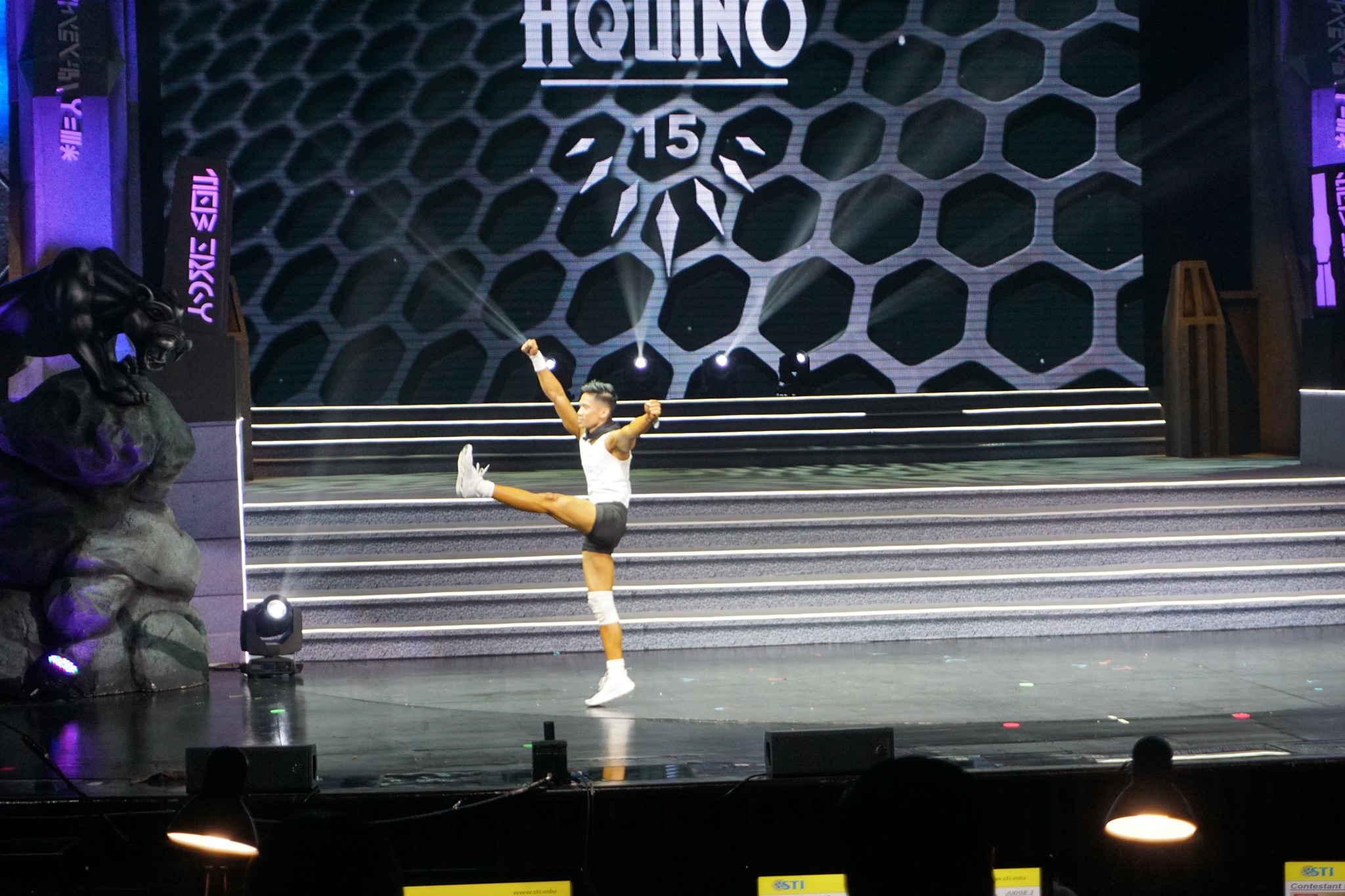 The aerobics round tests the candidate's balance and allows the judges to assess if the candidate has weak or strong muscle areas.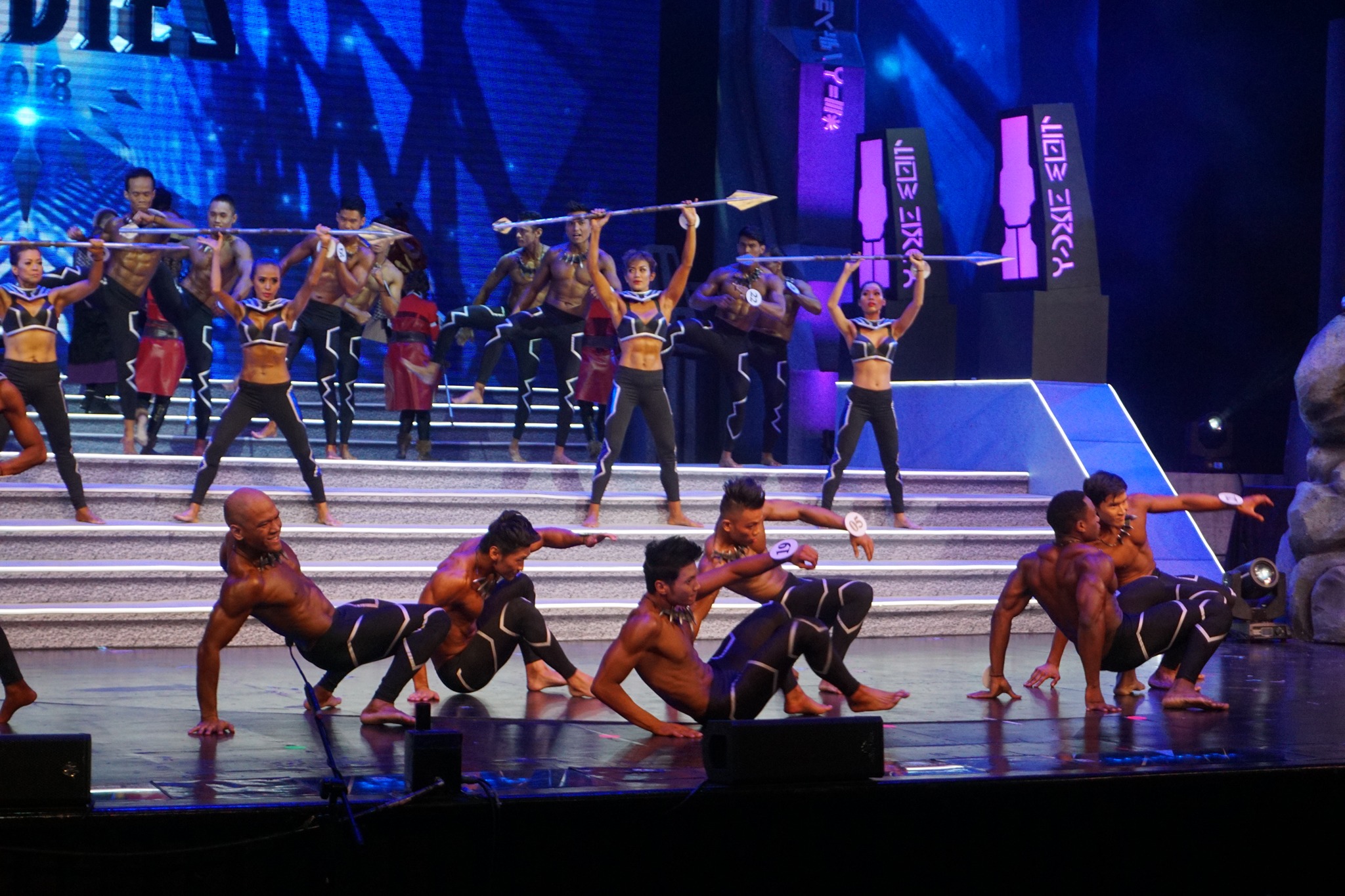 During the Aerobics round, the following criteria were used.
Aerobics Round
Mandatory & Difficult Moves – 50%
Energy and Enthusiasm – 10%
Flexibility and Balance – 10%
Timing and Coordination – 10%
Overall Impact – 10%
Total – 100%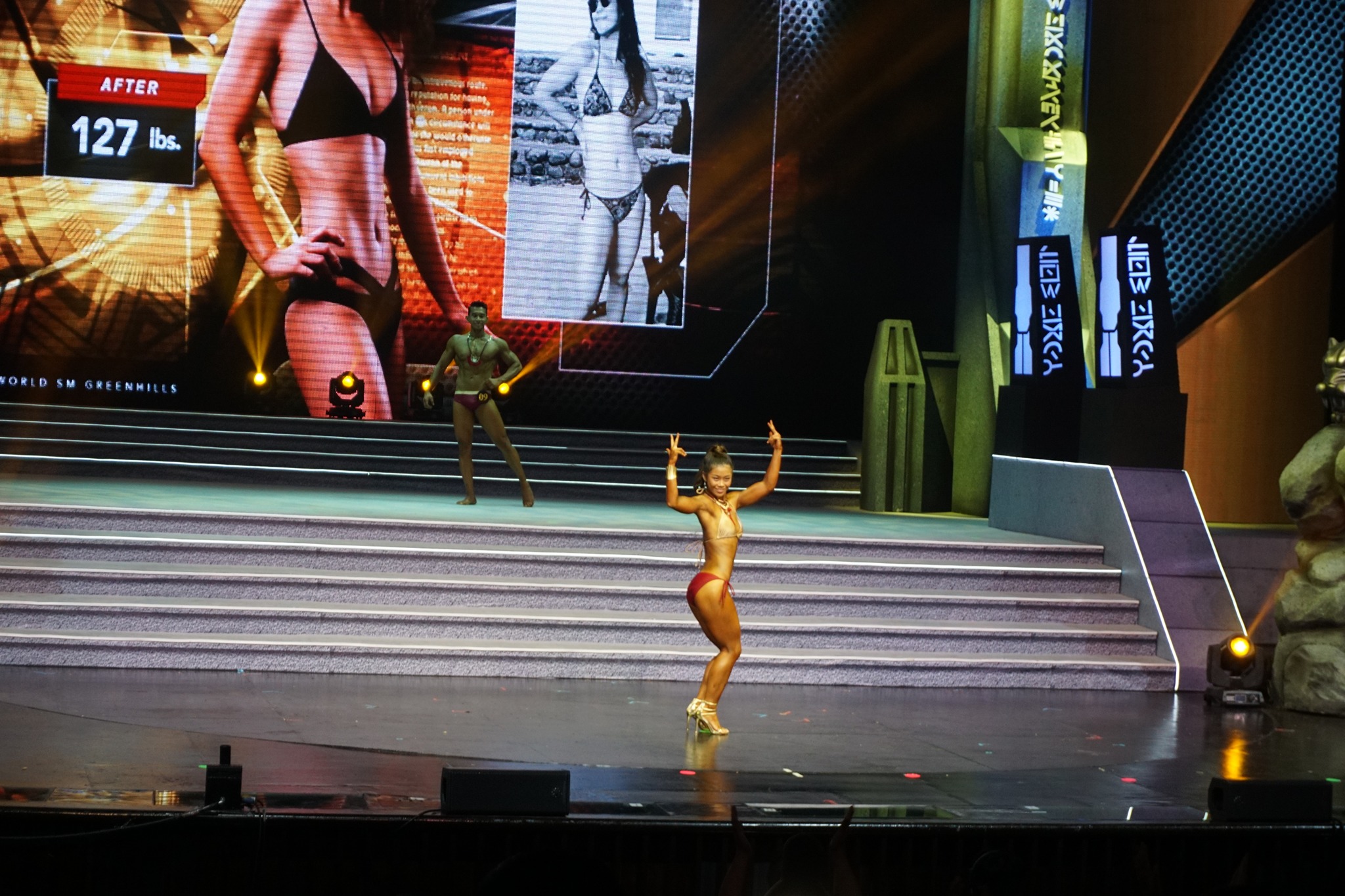 After the aerobics round, the top 5 male and female candidates were announced.
The Top 5 Male Finalists were Emmanuel Shey, William Bolo, Anjo Resurreccion, Felix Aquino and Jefferson Ollero while the Top 5 Female Finalists were Jeanne Oliva, Hannah Herrera, Theresa Soriano, Jorgin Laudiana and Katherine Tan.
Now during the final round, all the scores of the top ten were reset to zero and this time they had to present another round of aerobics and dance routines. After that, they will have to ace the mandatory question and answer portion where each finalist was asked about their fitness journey and how they could inspire other people to lose weight and maintain a healthy lifestyle.
The criteria used for determining the grand winners during the final round were as follows:
Final Round
Physique – 30%
Aesthetic Harmony – 20%
Personality – 20%
Projection – 10%
Skin Quality – 10%
Audience Impact- 10%
Total = 100%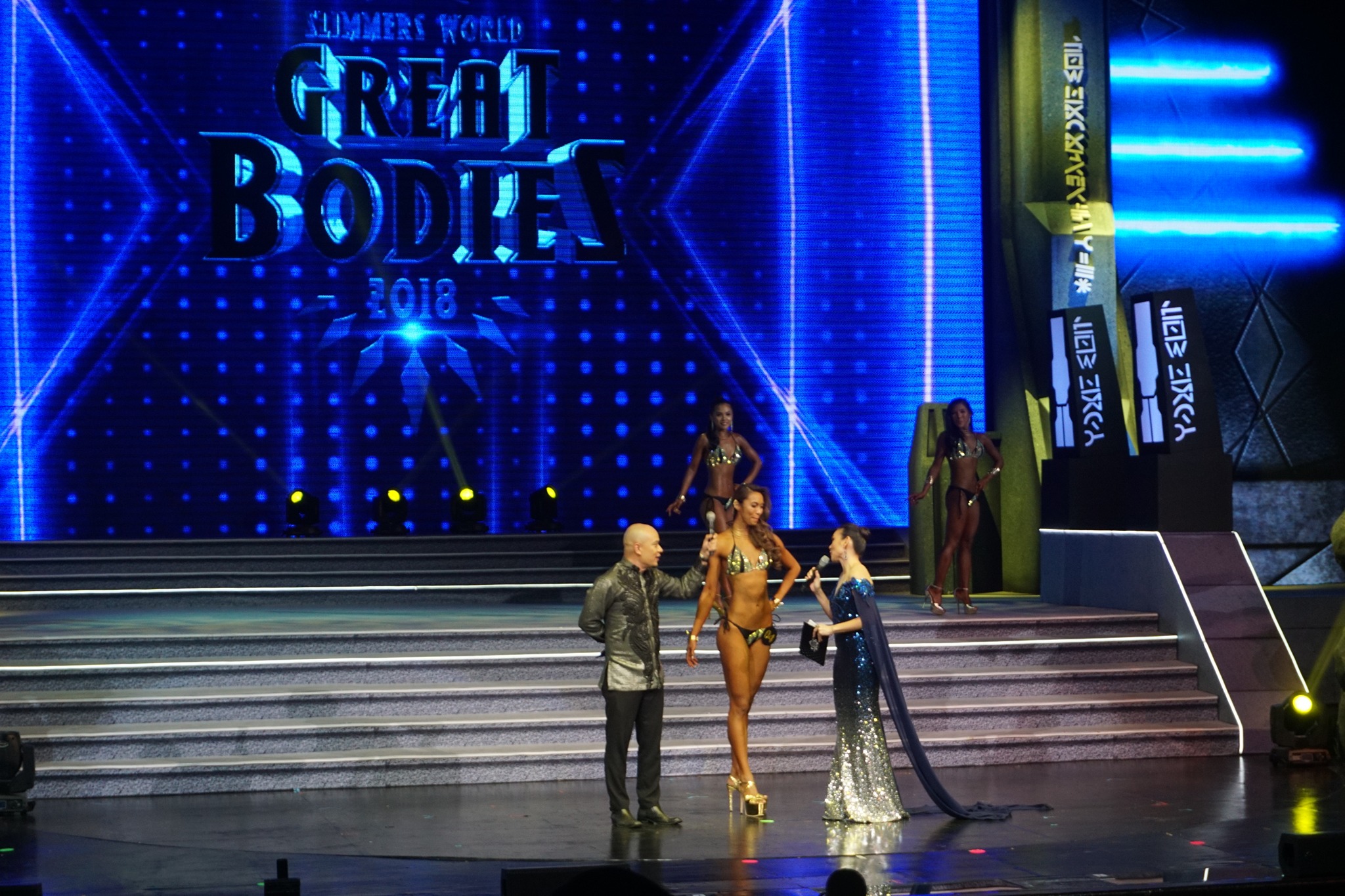 The judges had a tough time tallying the scores but in the end the following were announced as winners of Slimmers World Great Bodies 2018.
2nd Runner Up:
Jefferson Olero
Theresa Soriano
1st Runner Up:
Emmanuel Shey
Hannah Herrera
Grand Winners:
William Bolo
Katherine Tan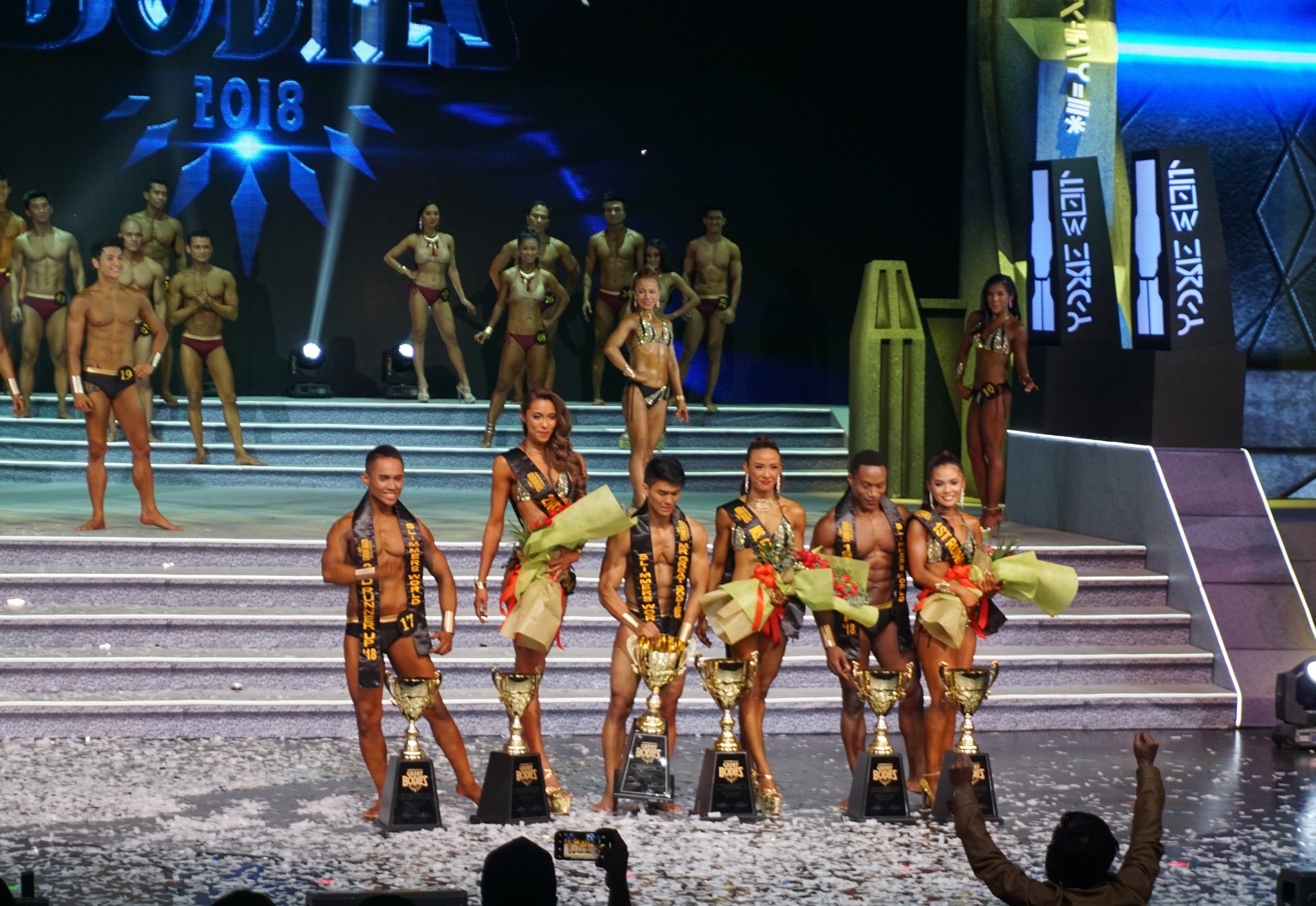 The 2nd runners up (male and female) received 25,000 Pesos in cash and a trophy
The 1st runners up (male and female) received 50,000 Pesos in cash and trophy
The grand winners (male and female) received 100,000 Pesos in cash, prizes and trophy and will represent the Philippines in the Fitness America Competition.
* * * *
I think that Slimmers World Great Bodies 2018 serves as an inspiration for others who are looking for the motivation to lose weight and get fit. The show has been running for over 23 years already and I just can't wait for the next installment in 2019. If you are interested to join a bodybuilding competition like this one, I suggest you to watch one or read my full blog post here.