Whenever the year ends, I look forward to writing Pinoy Guy Guide's best of the year like this one. It allows you and I to review what the past year has been like in terms of fashion and lifestyle for men.
Compared to the past years, 2015 consisted of a lot of firsts. It was my first time to go to Boracay (don't judge me), first time in Misibis Bay, first time wakeboarding, first time to buy something from Calvin Klein and first time to attend a painting class.
In this listicle you'll see the top stories that made it to PGG in 2015. Read on to find out which blog posts made it to the top and which ones you may have missed reading starting with…
1. Calvin Klein Men's Trifold Wallet – It was my first time ever to buy something from designer brand Calvin Klein. Surprisingly, it's not an underwear as some of you might suspect, but a men's trifold leather wallet. I consider it as my special wallet and one which I only use on very special occasions.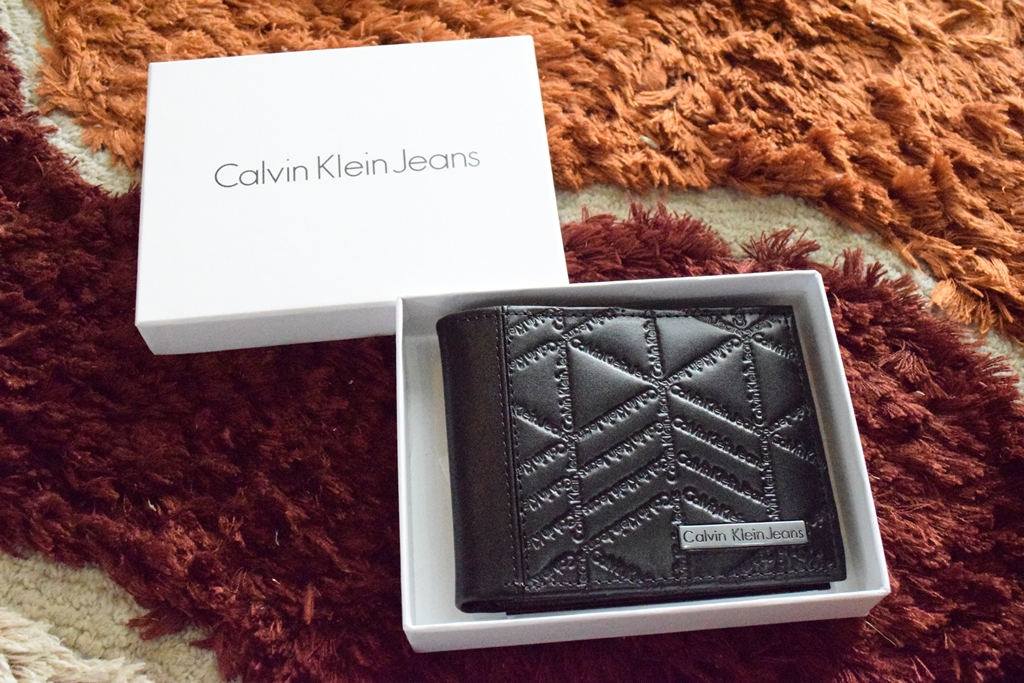 2. How to not break your New Year's Resolutions – Year in and year out we break our new year's resolutions. How well did you do this past 2015? In this blog post written by PGG contributor Mac, he shares his tips on how to keep your resolutions all-year long. And yes, that includes losing weight.
3. G by Guess: Brilliant and Shiny Menswear for Hipsters – G is one of the brands that gives you a trendy look. I love it so much that I keep coming back to their store as you've seen in my follow-up post here where I bought a hoodie shirt and a pair of shiny pants from them.
4. First Impressions of a First Timer in Boracay – I described in this post what my first impression was in one of the finest beaches in the world.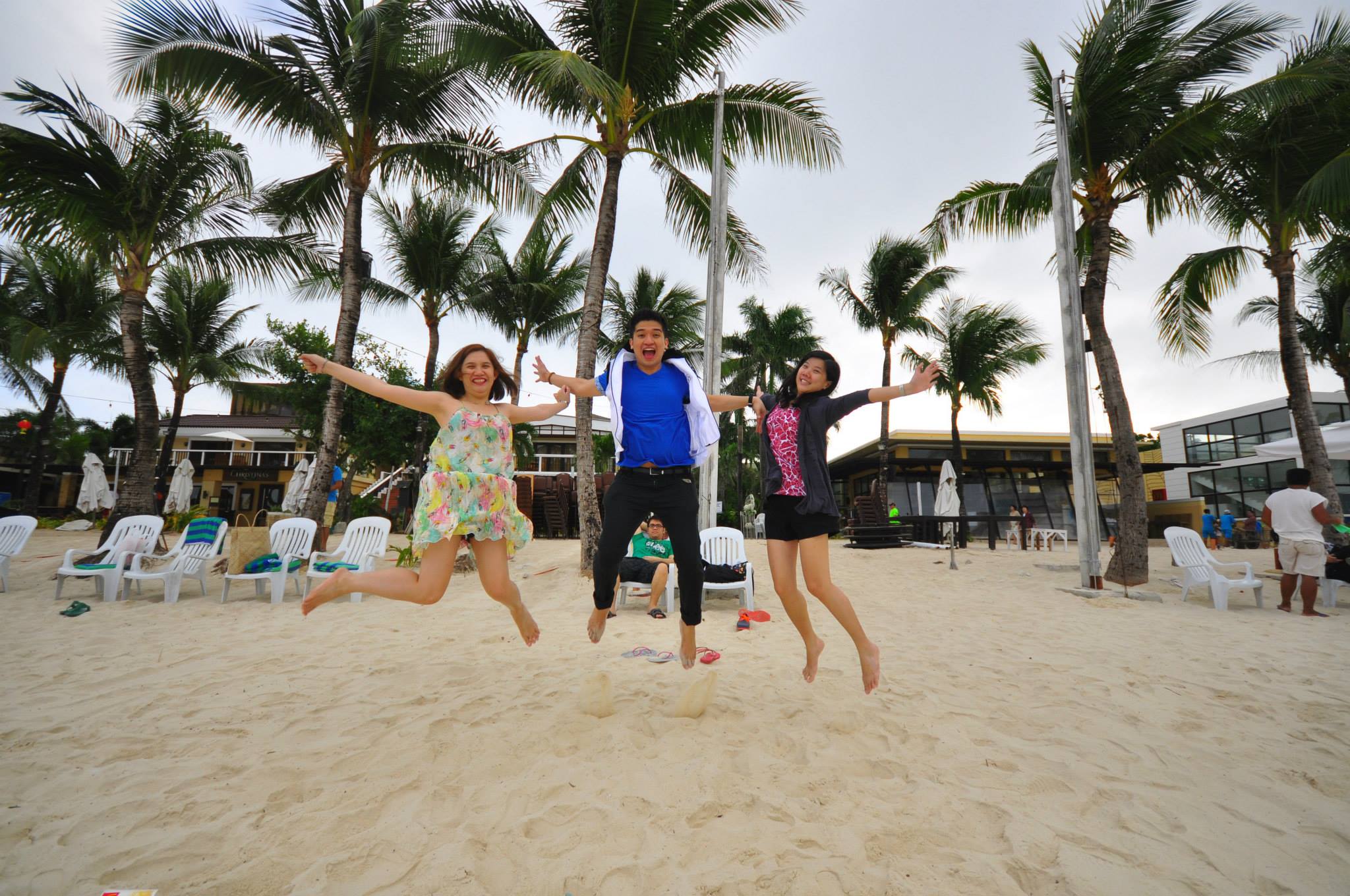 5. Nike Prime DF Black/Volt Men's Basketball Shoes – This pair of shoe which I bought from the NBA Store combines basketball and style into a pair of high cut shoes. Highly-appropriate for guys who love hoops.
6. Technopack Dry Pak Waterproof Men's Travel Bag – The award for the most-useful bag goes to this waterproof men's travel bag from Techopack. I love how you can easily expand or collapse it depending on your need. I used it when I went to Boracay and to Misibis.
7. Shaving In Style: Maintaining that 5 o'clock Shadow – You know what dude? Facial hair can be styled too! Yep, thanks to this amazing shaver from Schick that has both a razor and a trimmer combined into one.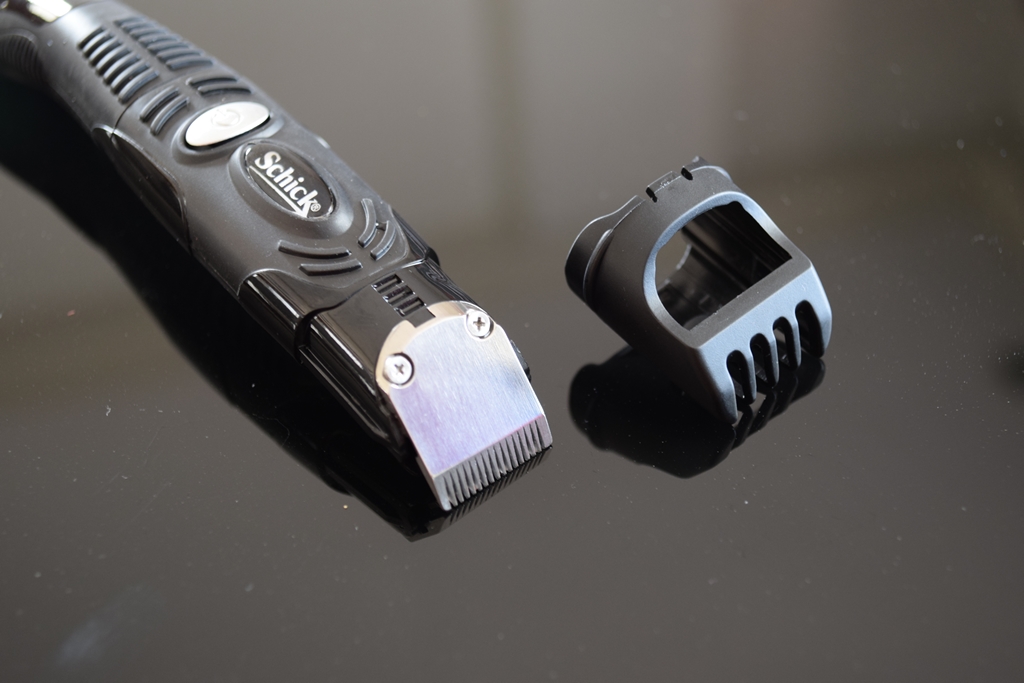 8. Guy Guide: 7 Productive Things To Do This Summer – Last summer, I got inspired to write about the seven things I did in the past to make my summer productive. This helped a lot of PGG readers to make their summer vacations worthwhile too.
9. Penshoppe Denim Lab Men's Fashion with Sean O'Pry – Philippine-based apparel brand Penshoppe, introduced their newest endorser this year: Sean O'Pry. This dude, who happens to be the world's number one male model, walked the runway during Penshoppe's Denim Lab Fashion show held at SMX Mall of Asia.
10. Top Cars at the Manila International Auto Show 2015 – I got a chance to drop by this year's Manila International Auto Show and what a blessing it was to see the new Mazda MX-5 and Ford Mustang in person. They are both eyegasmic!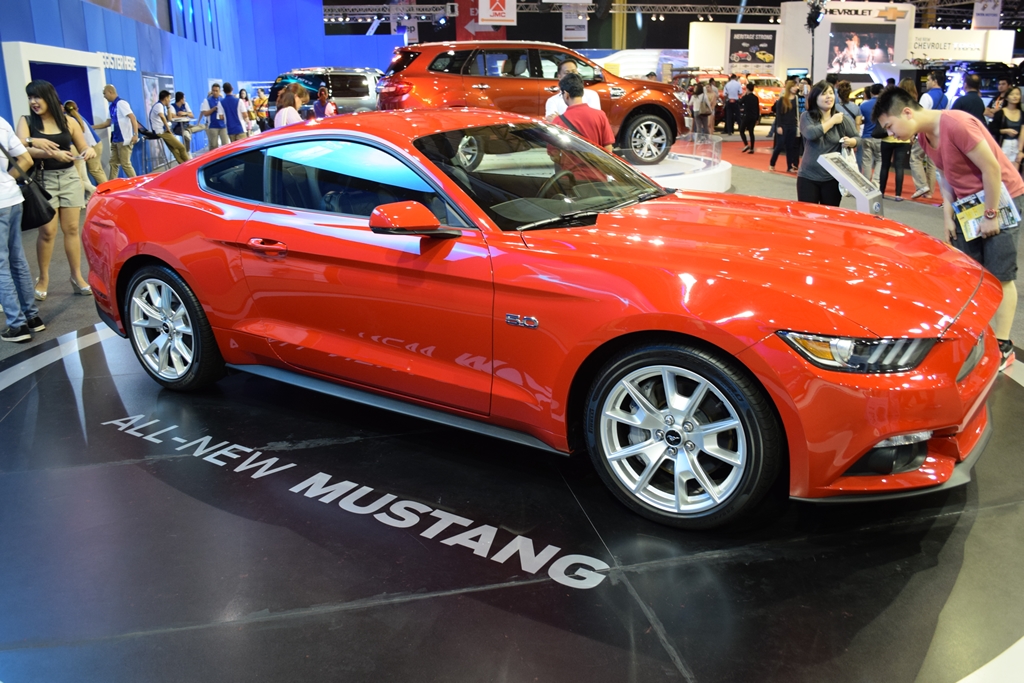 11. ToppCock Men's Hygiene and Grooming Products – I discovered a new men's grooming product line back in May and it is none other than ToppCock. Aside from having a body wash that smells great, it has an intriguing product called "ToppCock Odor Neutralizer for Man Parts".
12. Is Graduate School For You? – If you are contemplating whether to have an MBA-kind-of-suffix after your surname, then this post from a PGG contributor is for you.
13. Sun, Sea and Sand with Mango Man – Remember I told you in the early part of this post that 2015 was a lot of firsts? Well that includes my first time trying menswear brand Mango Man. I wrote a detailed blog post about the brand as well as some OOTD here.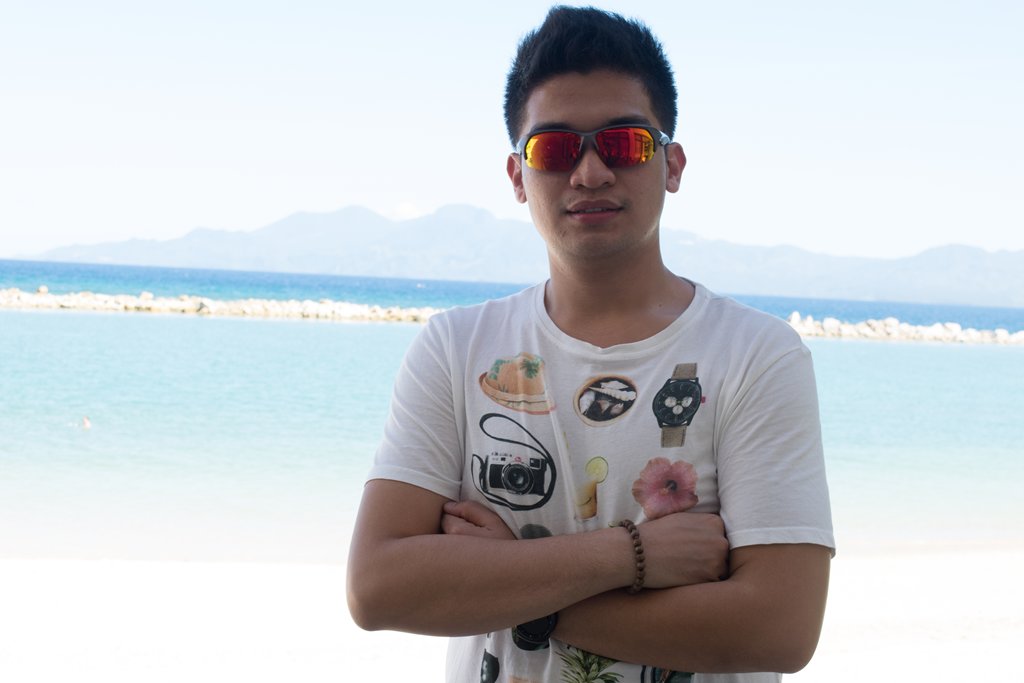 14. Under Armour Storm Water-Resistant Men's Gym Bag – Popularized by Stephen Curry, Under Armour has gone a long way and is now one of the most sought after athletic brands. I bought this men's gym bag from them last June and it serves me well up to the present day.
15. Magnificent Mayon – How could I ever forget the family trip we had in Legazpi last summer? I saw Mt. Mayon for the first time and it took my breath away.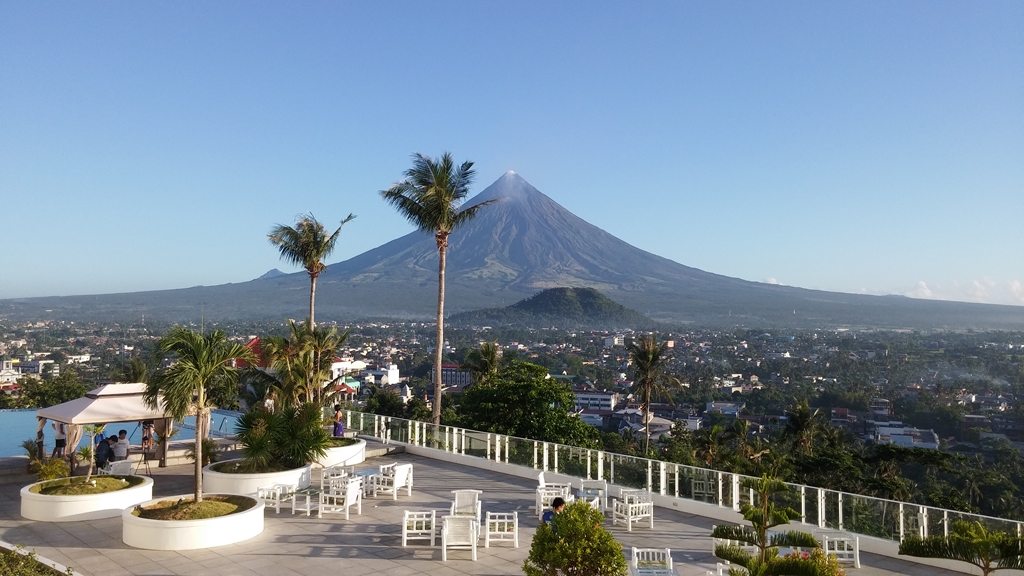 16. Tranquil and Luxurious Misibis Bay – While we were in Bicol, we also went to Misibis Bay for an overnight stay. It's a luxury resort that gives you tranquility and pure bliss.
17. Jockey Denim-Like Men's Underwear – I don't post about underwear that much, but if I find one as eye-catching as this, I make sure to write about it and recommend it to you guys.
18. Sebago Spinnaker Dockside Men's Shoes – It's been three years since I last got myself a pair of boat shoes so when I stumbled upon this one from Sebago which has a unique colorway of golden brown and navy blue, I didn't have second thoughts of buying it.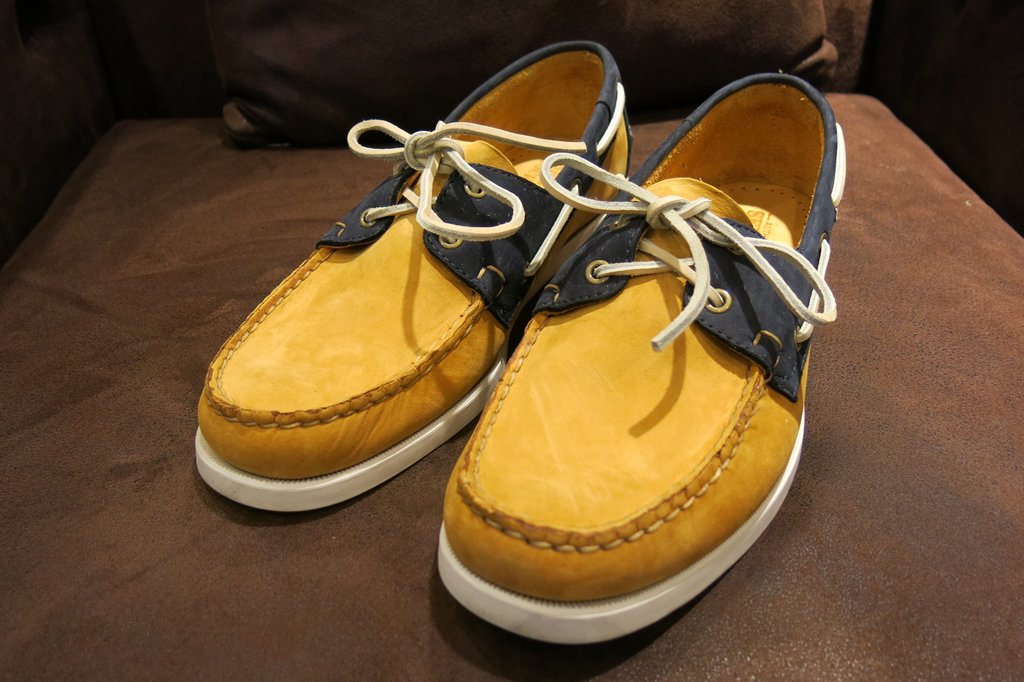 19. New York Fashion Week: Men's (Parke & Ronen Spring/Summer 2016) – New York City follows the footsteps of Milan, London and Paris in conducting their first ever men's fashion week. In this post, we featured Parke & Ronen, a men's underwear brand headquarted in New York.
20. The Palace: One of the Dopest Places to Club, Dine and Hangout – This year, we witnessed the grand opening of all attractions at The Palace which consists of Valkyrie, The Palace Pool Club, Cafe Naya, The Brewery as well as Revel and Ronin. To date, it is the dopest destination for party animals.
21. Daniel Hechter Business Attire For Men – Despite the fact that more and more companies are becoming more lenient when it comes to dress code by making it more casual, there are still some industries like banking, where a business attire is mandatory. In this post, I featured a business ensemble from Daniel Hechter which I wore during one of my formal blogging events.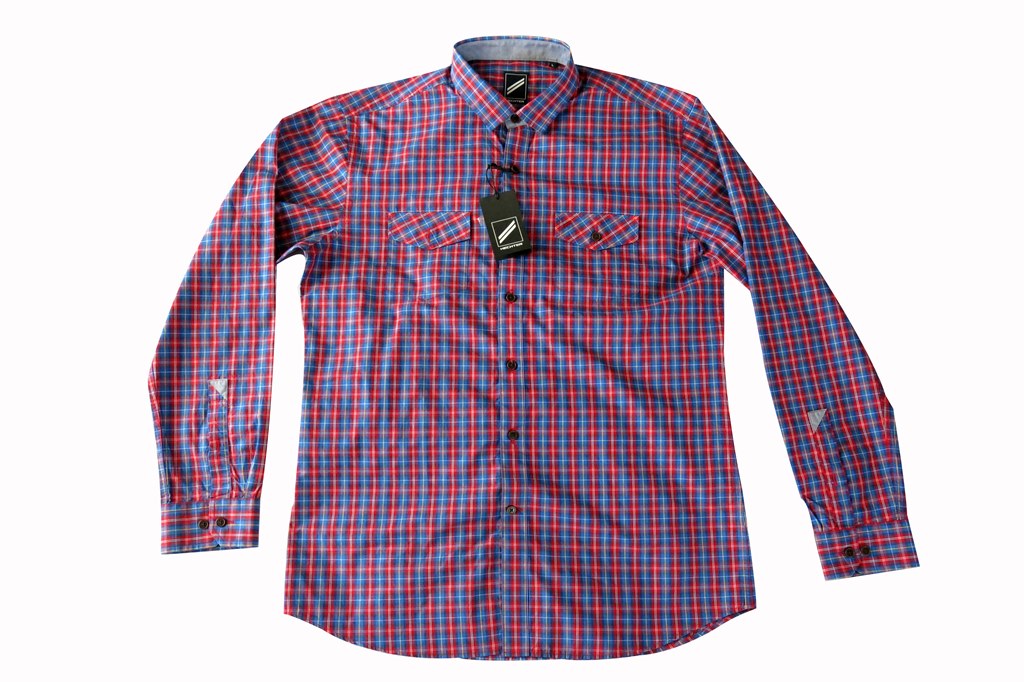 22. Guy Guide: What is Resort Chic Attire for Men? – Events and parties these days have invented a new dress code even if it's not summer. It's called Resort Chic. So what exactly is it? This article is a guy's guide which recommends a resort wear that does not make you look like you're literally going for a swim.
23. Gillette Fusion ProGlide with Flexball Technology Gives Men The Most Even Shave – The latest razor from Gillette is so flexible that it feels like you're shaving with a paintbrush. The razor automatically adjusts to the contours of your face during shaving so that it gives you the cleanest and most even shave.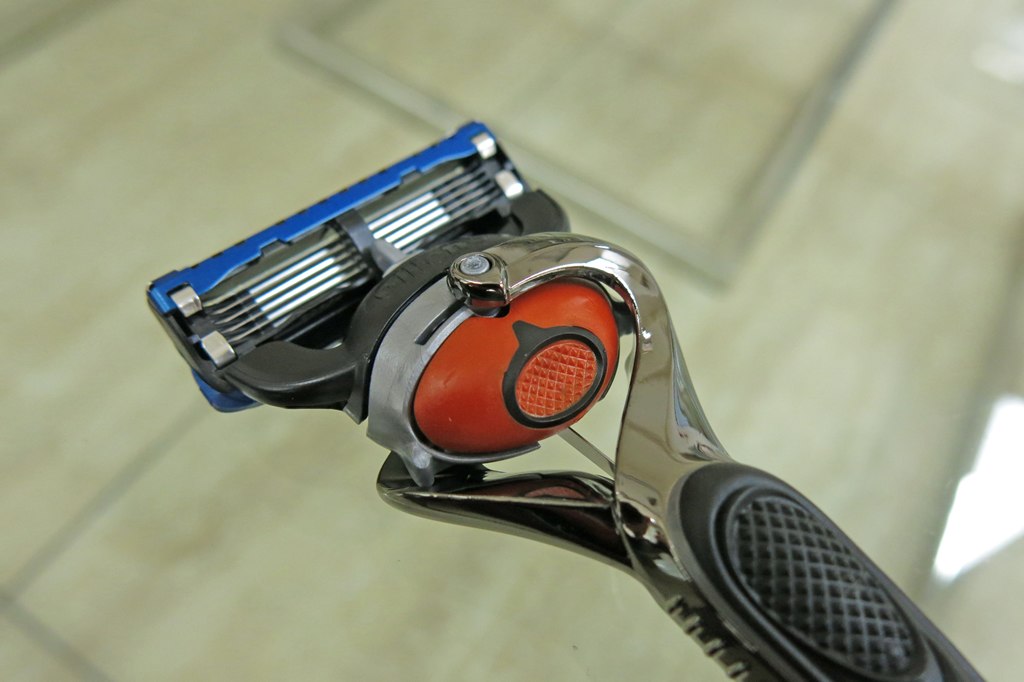 24. Markus Washed Out Denim – Markus is the least expensive yet one of the most stylish brands of men's apparel that you can find at SM Department Store. It's cheap clothing that doesn't look cheap at all.
25. Anytime Fitness 24/7 Gym Rates & Upcoming Branches – A new chain of international gyms comes to the country with an edge factor of being open 24/7.
26. Happy Socks Colorful Socks and Men's Printed Underwear – In the last two or three years, colorful printed socks have been the in thing to wear. One of the brands that produces this kind of fashionable socks is Swedish brand Happy Socks. They are finally here in the Philippines and they produce men's underwear too!
27. Date Night at Sip & Gogh Paint Studio – If you're running out of ideas on what to do on date nights, then how about going to a painting class? My girlfriend and I went to Sip & Gogh paint studio last October where we tried to paint the Eiffel Tower as a couple while drinking a glass of wine. You should try this too.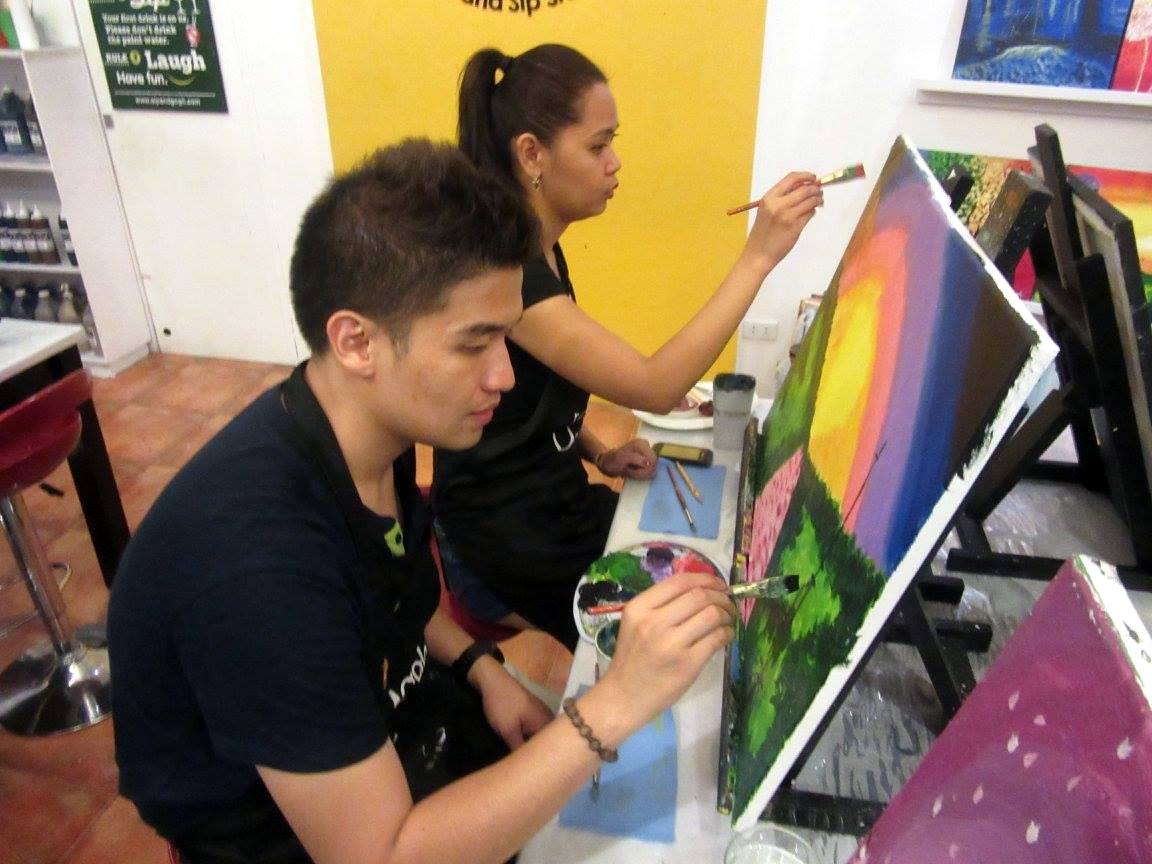 28. Bristol Xavier Men's Leather Shoes Spells Style – One of the local brands that produces topnotch leather shoes for men is Bristol. In this post I wrote about their Oxford pair of shoes that spells style in every inch.
29. Capital Store Brings the Sneakerhead Men's Fashion – Ah, the sneakerhead style. This trend in men's clothing has become a big hit these days and one store that has all the kicks you need to sport this style is the newly opened Capital Store in UP Town Center.
30. Exclusively His: How Tailored Suits for Men are Made – Exclusively His is one of the longest-existing chain of men's tailoring shops in the country. I visited them last October to learn about their services. Be sure to check this post to find out how tailored suits for men are made.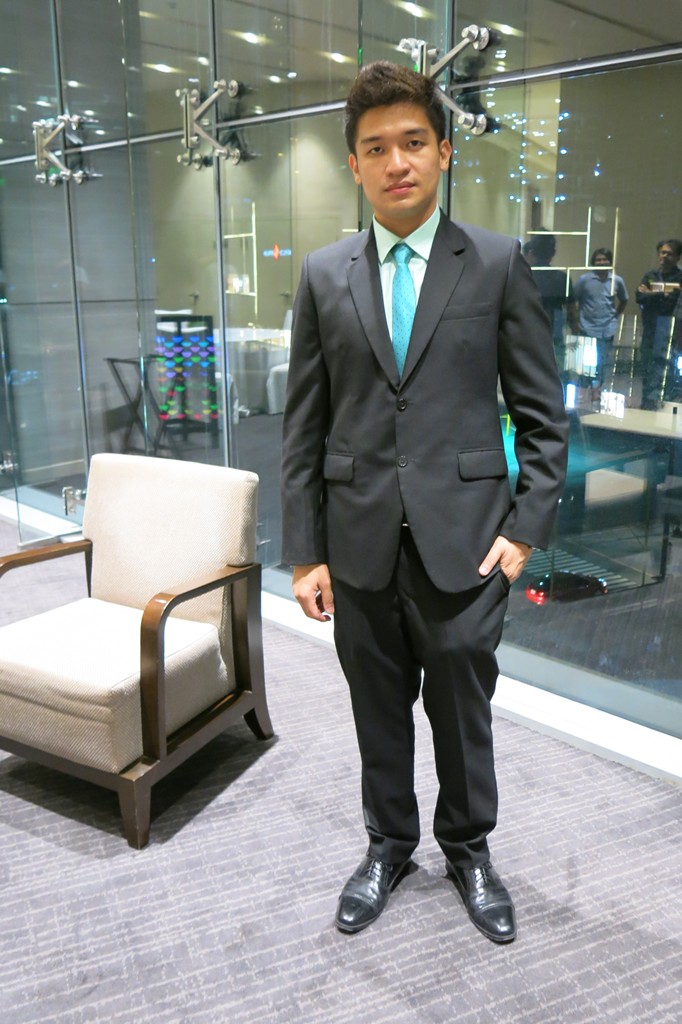 31. Converse Chuck Taylor All Star DC Comics Now In Stores – Who says that comic book geeks can't be stylish too? In this blog post, we feature Converse Chuck Taylor All Star featuring DC Comics' Superman, Batman and Justice League.
32. HeadBlade All-Body Razor for Men Is Now in the Philippines – One of the most amazing products I've seen this year is HeadBlade's All-Body Razor for Men. It's the shaver that has wheels so that you can easily shave your head or any body part you wish.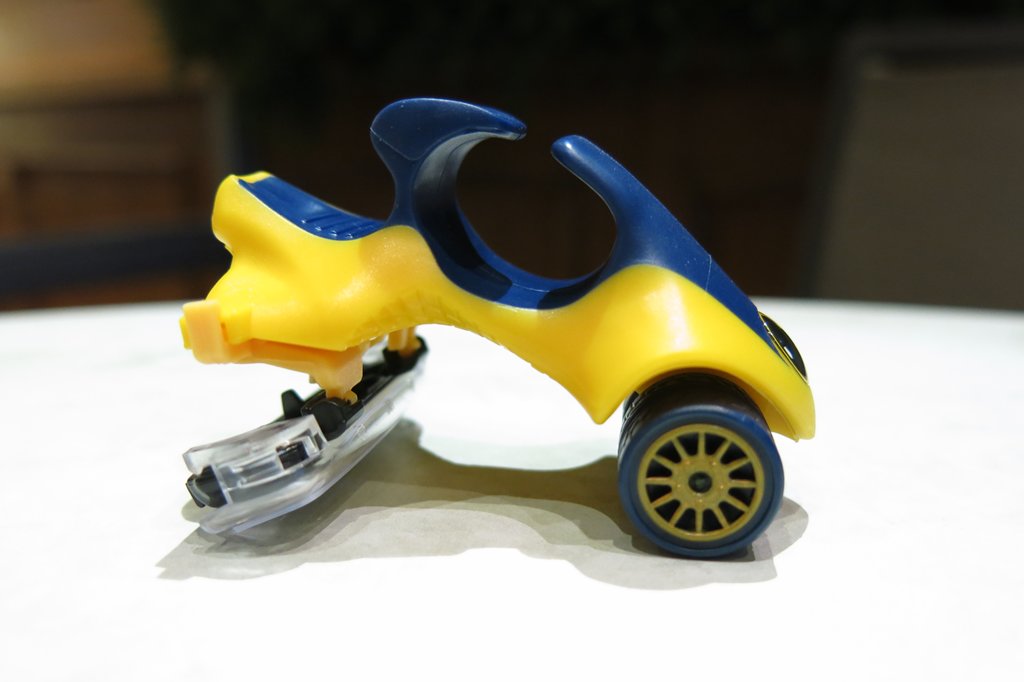 33. A First Timer's Guide to Wakeboarding – I tried a new water sport this year: wakeboarding. It was one of the items in my bucket list that I have finally ticked off. You should try it at least once in your lifetime but make sure you know how to swim before attempting to do it.
34. Jimmy Choo's First Men's Fragrance Arrives in Manila – In case you didn't know,  Jimmy Choo is known internationally as a high-end luxury fashion label that originated from London. "Jimmy Choo Man" is the brand's first attempt in making fragrances for men and as expected, it didn't disappoint. As proof, it was not only me who liked the scent but also a PGG reader as you'll see in the Instagram post here.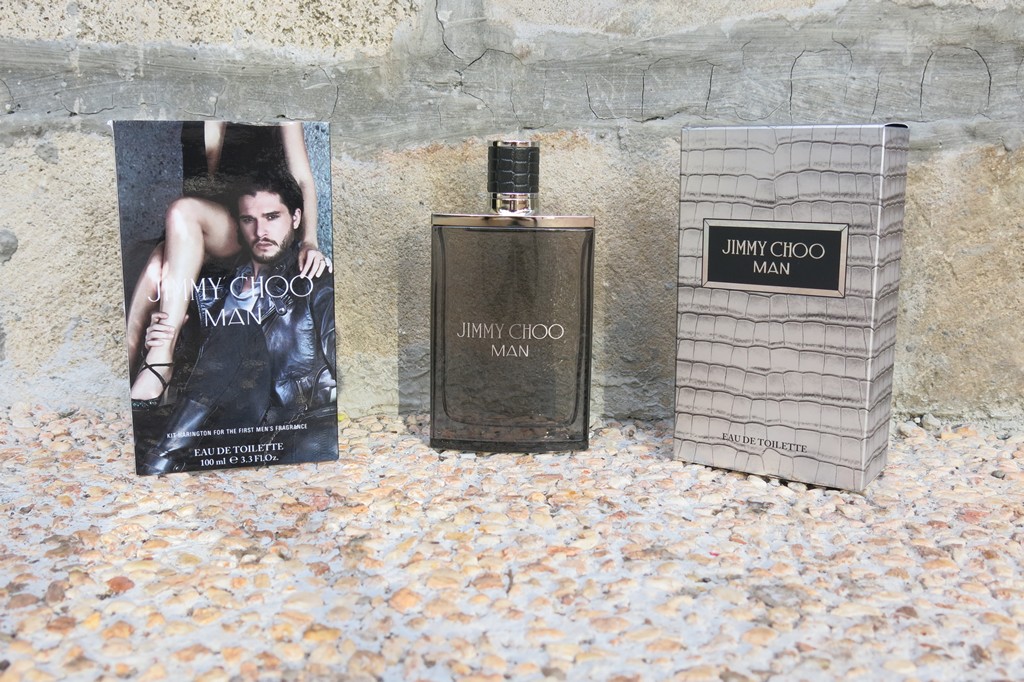 35. Leica SL Premium High-End Mirrorless Camera – Meet German luxury camera brand, Leica. If it's your first time to hear about them, well, you're not alone. I only heard about them recently and just learned that they are the Rolls Royce of cameras.
36. Philippine Fashion Week: Streetwear and Rebel Styles for Men in 2016 – In the Philippine Fashion Week they introduced what's up and coming for next year. Better check this out to find the styles for men that will hit store shelves in the early part of 2016.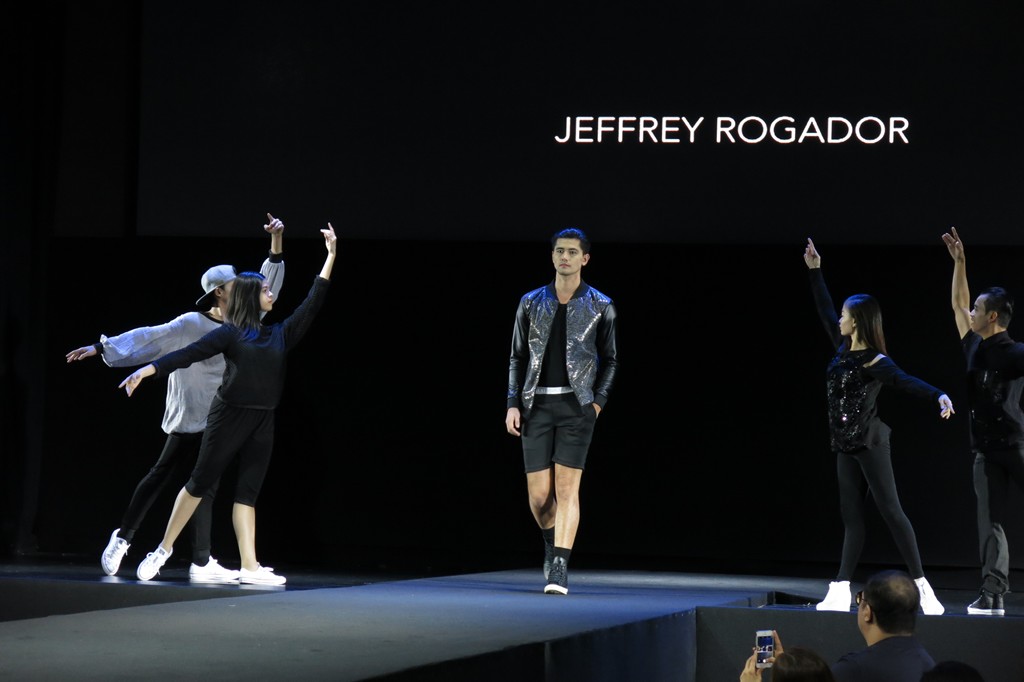 37. Athleisure Menswear featuring Adidas Tubular X Primeknit – Athleisure is the newest trend in fashion where people wear gym gear or any sporty-looking apparel as part of their daily getup. One of my most favorite kicks that helps me achieve the athleisure look is Adidas Tubular X Primeknit as featured in this blog post.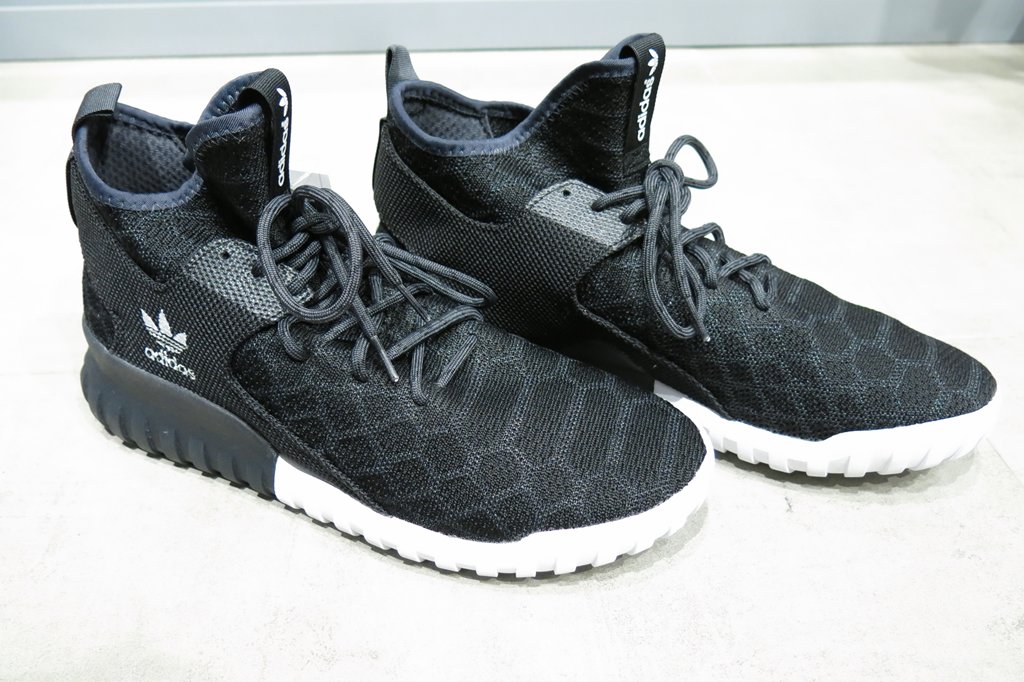 That's all for this year fellas! Thanks for always tuning in to Pinoy Guy Guide and trusting us to deliver you the best fashion and lifestyle news for men.
I'd also like to thank some of the brands that we have worked with: Mango Man, Exclusively His, Adidas, Globe Tattoo, GameClub Philippines (JustRollIt), Gatorade, Jimmy Choo, Penshoppe, Louis XIII Cognac, Johnnie Walker, Dencio's, Capital Store, PSBank, Coca-Cola, Kaye Morales, Philippine Fashion Week, HeadBlade, Skype Qik and The Palace. I hope we didn't miss anyone. I'm looking forward to work with you again next year!
Thank God for a great 2015. Merry Christmas and a Happy New Year to all of you from the PGG Brotherhood.
Connect with PGG on Facebook, Twitter, Instagram, Forums and Email List. See you there.